Created by Scott Z. Burns ('Contagion'), Apple TV+'s 'Extrapolations' is an anthology drama series with science fiction elements. It features an ensemble cast including Kit Harington, Daveed Diggs, Meryl Streep, David Schwimmer, Diane Lane, Edward Norton, and Tobey Maguire. Each episode follows a bunch of characters as they respond to and deal with the rapid ecological changes on earth. The series uses standalone stories with loose interconnection to give viewers a look at humanity's future amidst the current climate change crisis. If you enjoyed the show's take on environmental issues and sought more such streaming options, we've got you covered with a list of similar shows! You can watch most of these shows like 'Extrapolations' on Netflix, Amazon Prime, and Hulu!
8. Devs (2020-)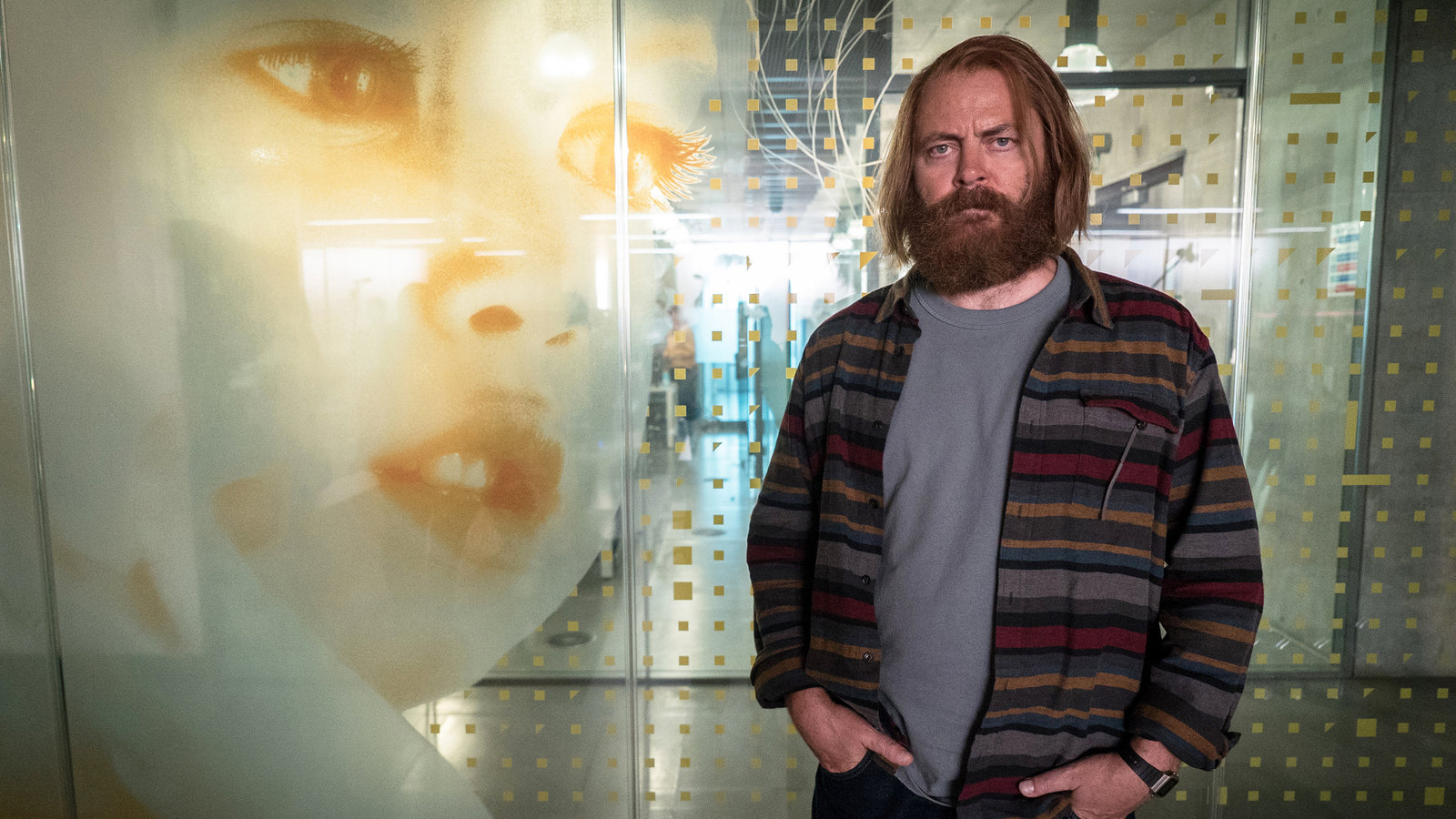 'Devs' is a science fiction thriller miniseries created by Alex Garland. It features Sonoya Mizuno, Nick Offerman, Zach Grenier, and Jin Ha in the lead roles. The narrative follows Lily Chan, a software engineer at Amaya, a quantum computing company. On her first day at the company, Lily's boyfriend mysteriously disappears, leading to Lily uncovering the company's dark secrets. Although the narrative drastically differs from 'Extrapolations,' the series provides a delectable blend of science and religion, which is also a cornerstone of the former show's third episode. Moreover, Forest from 'Devs' will remind some viewers of Nick Bilton from 'Extrapolations.'
7. Electric Dreams (2017)
'Electric Dreams' is a science fiction anthology series based on the works of author Philip K. Dick. The series features ten standalone episodes, each adapting one of the author's works into a story of human nature and morality told through the prism of science fiction storytelling. Like 'Extrapolations,' the series gives viewers a look at humanity's future and explores several interesting futuristic concepts that comment on human society's structure and its challenges. However, the biggest attraction of 'Electric Dreams,' just like 'Extrapolations,' is its cast. The series bolsters phenomenal acting talent, including the likes of Bryan Cranston, Richard Madden, Benedict Wong,  and Steve Buscemi, among others.
6. SeaQuest DSV (1993-1996)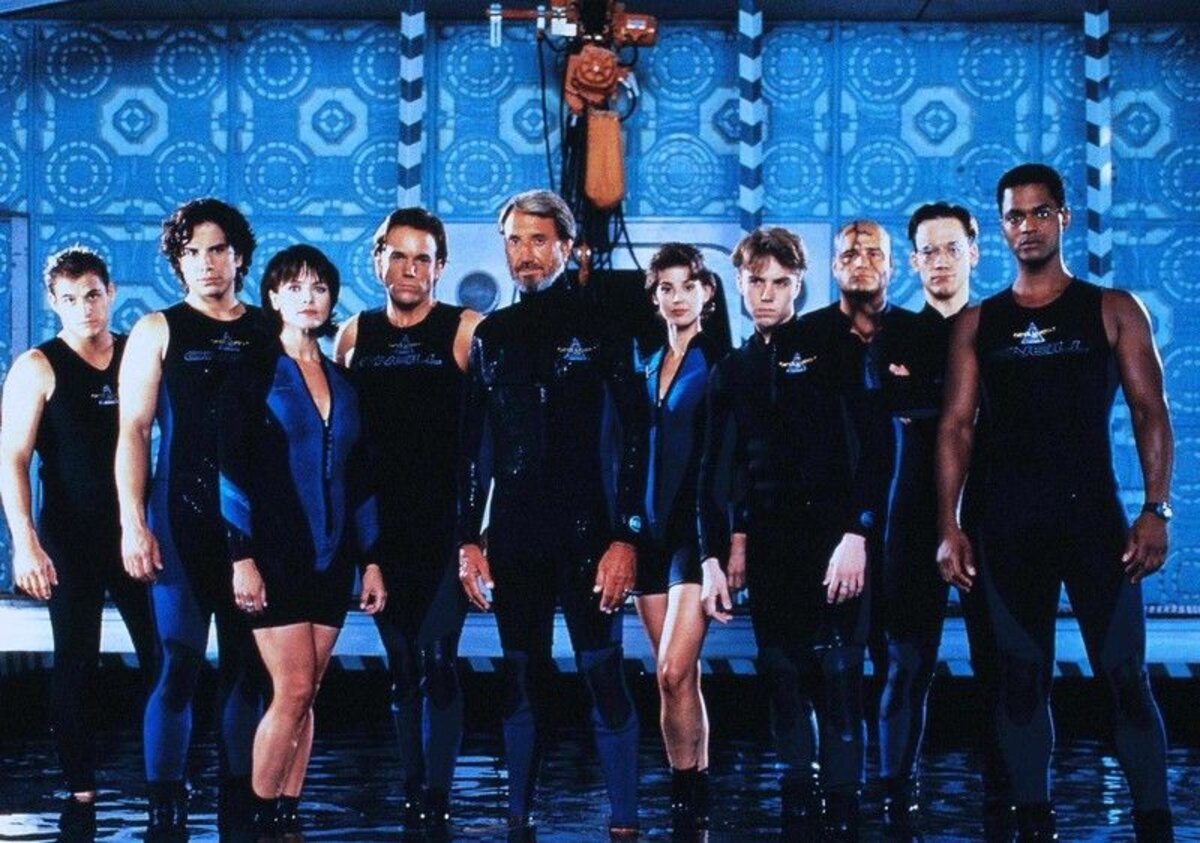 'SeaQuest DSV' (or simply 'seaQuest') is a science fiction television series created by Rockne S. O'Bannon. Set in the near future of 2018, the series follows the adventures of the high-tech submarine seaQuest DSV 4600 as it protects the underwater colonizers established by humanity. While the series features some outdated ideas of humanity's future and some truly audacious science fiction elements, it is still one of the few shows to have an environmental theme, making it akin to 'Extrapolations.' In the series, humanity has expended most of its natural resources, creating environmental challenges similar to those in 'Extrapolations.'
5. Ragnarok (2020-)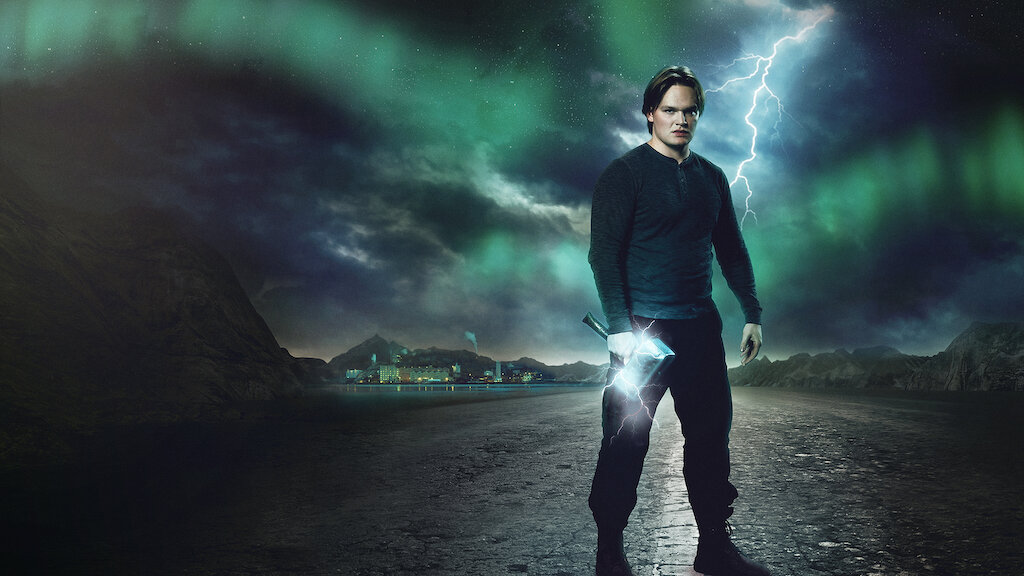 'Ragnarok' is a Norwegian fantasy drama television series created by Adam Price. Set in the fictional Norwegian town of Edda, the series follows Magne Seier, a teenager who slowly discovers he is the reincarnation of the Norse God of Thunder, Thor. After his friend dies under mysterious circumstances, Magne fights against those set on destroying the town. While the show heavily borrows elements from Norse mythology and reimagines them in a modern context, it also touches upon climate change and industrial pollution. Viewers looking for a less preachy take on the environmental challenges humanity faces will definitely enjoy 'Ragnarok.'
4. A Thin Line (2023)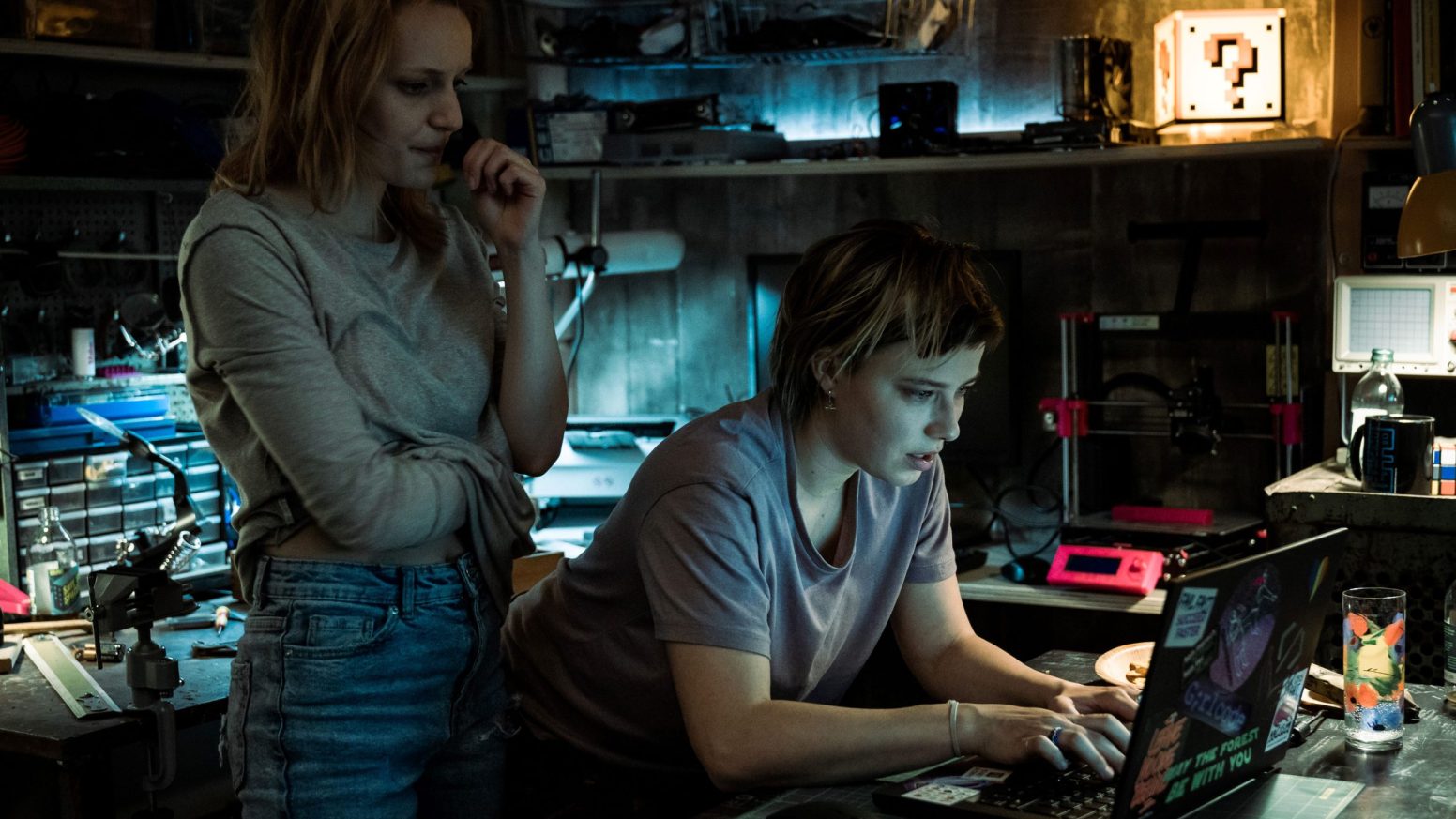 Created by Jakob and Jonas Weydemann, 'A Thin Line' is a German-language crime thriller television series. It follows the story of two sisters Ana and Benni, who use their hacking skills to expose environmental wrongdoing. However, when their attempt to hack a government server goes sideways, the sisters are separated and must face harrowing consequences. The series provides a fresh and interesting take on techno-thrillers, with the protagonists using their hacking skills for climate change advocacy. As a result, the series provides a more high-octane narrative compared to the slow drama of 'Extrapolations.'
3. Brave New World (2020)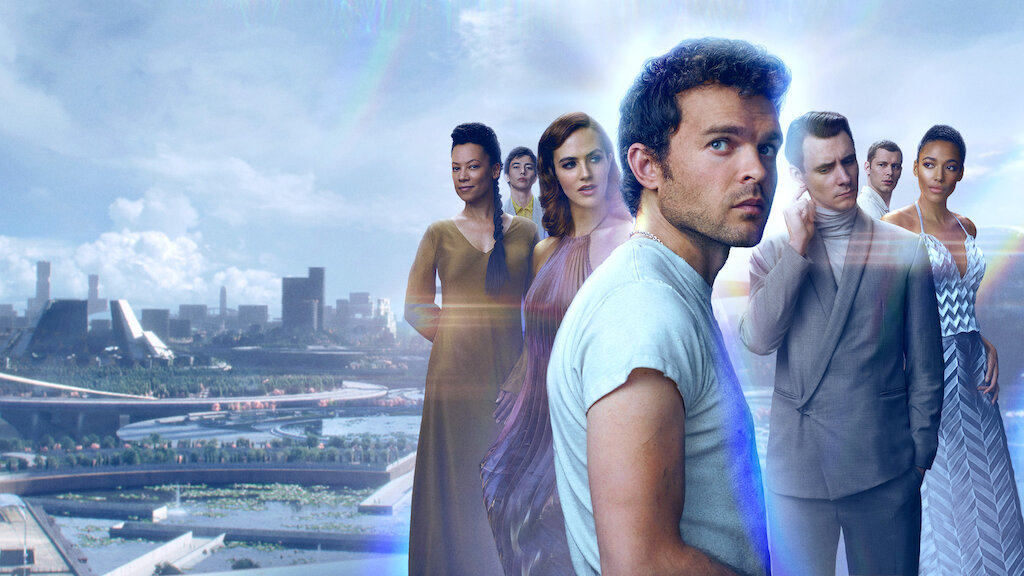 'Brave New World' is a science fiction drama series developed for television by David Wiener. It is loosely based on the classic novel of the same name by author Aldous Huxley. The series is set in a world in a world where control of monogamy, privacy, money, family, and history has rendered an idyllic utopia for humanity to thrive in. However, one man's flawed relationships threaten to destroy the fabric of peace and stability in the world. While the series gives viewers a mostly futuristic look at life on earth, it comments on the ecological and environmental challenges humankind will face in the future. However, the show's main draw is its stellar cast and intriguing interpersonal character drama similar to 'Extrapolations.'
2. Snowpiercer (2020–2023)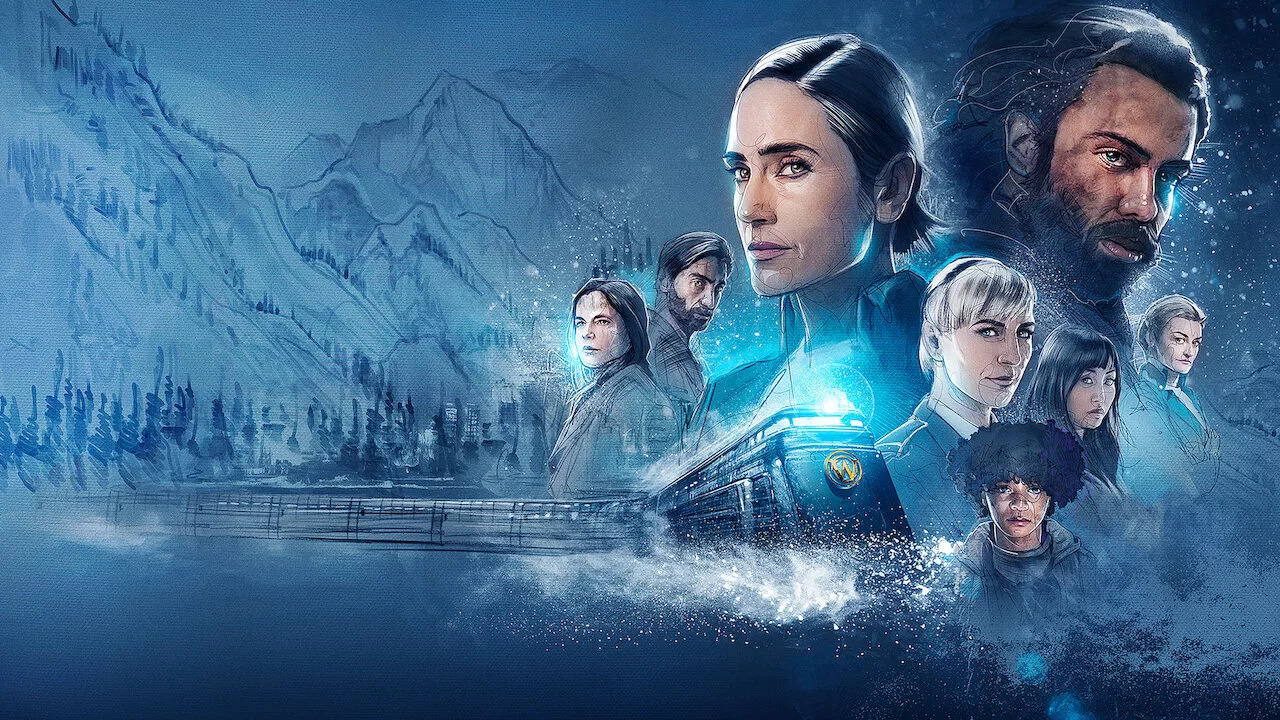 Developed by Josh Friedman and Graeme Manson, 'Snowpiercer' is a post-apocalyptic dystopian thriller television series. It draws inspiration from the rich graphic novel 'Le Transperceneige' by Jacques Lob and the 2013 film of the same name, directed by Bong Joon-ho. The series takes place in a world where the earth has turned into a frozen wasteland. The survivors inhabit a perpetually-moving train that circles the globe, where they must navigate a web of complex politics and warfare. If you enjoy the dystopian aspects of 'Extrapolations' but do not care for its disjointed narrative and seek a more immersive world, 'Snowpiercer' will not disappoint you.
1. Years of Living Dangerously (2014-2016)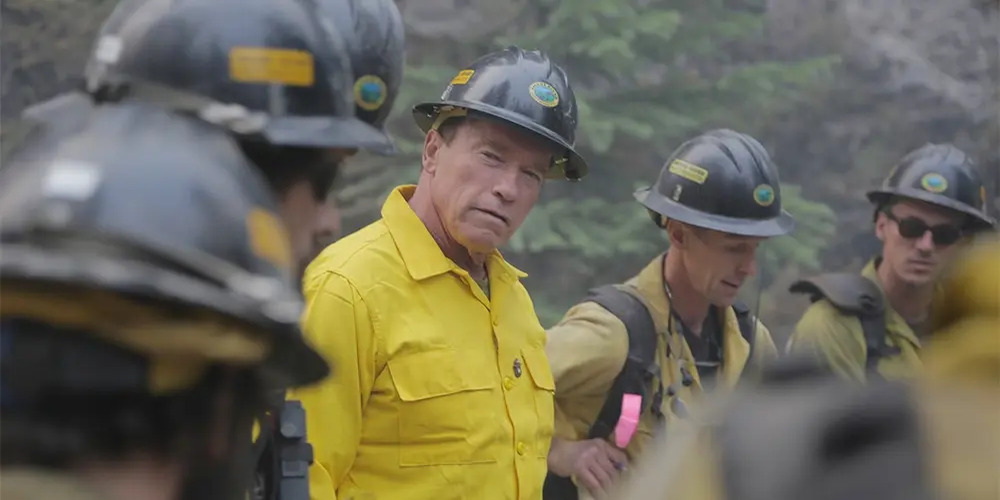 'Years of Living Dangerously' is a documentary series featuring celebrity hosts and well-known environmental journalists. Each episode follows a celebrity host with a history of environmental activism as they travel across the globe seeking solutions to the effects of climate change. The series follows the same basic ideological framework as 'Extrapolations,' as it explores the drastic effects of global warming and climate change while hinting at potential solutions, albeit without the scripted science fiction elements. Packed with heavy hitters such as James Cameron, Arnold Schwarzenegger, Harrison Ford, Ian Somerhalder, America Ferrera, Jack Black, Matt Damon, Jessica Alba, Sigourney Weaver, and more, the series is a must-watch for viewers passionate about the environment and mother earth.
Read More: Where is Extrapolations Filmed?