Neil Gaiman and Terry Pratchett are both known for their eccentric stories involving a rather unique blend of fantasy, humor, and realism. Naturally, when the two of them join forces, we can expect their creation to be something very unique; something which stands out in its own right. The book 'Good Omens' is exactly that. It is funny, visceral, dynamic, and filled with the strong aesthetic sense that these two eccentric writers possess. Both of them had worked hard on making the book into a film, but Gaiman gave up on the idea after Pratchett passed away in 2015. It was when Gaiman received a letter from Pratchett, one which was meant to be sent to him after the latter's death, did he pick up the project once again. The book finally got adapted into a six-part miniseries by Amazon Prime.
The story of 'Good Omens' centers around the angel Aziraphale and the demon Crowley who have formed a team to stop the Armageddon from hitting the earth. But to achieve their goal, they need to locate the Antichrist, who is an 11-year-old-boy with no idea about who he actually is. Michael Sheen, David Tennant, and Jon Hamm play the main characters in this series, and they all impress with their performances. The chemistry between Sheen and Tennant is just phenomenal. If you enjoyed watching 'Good Omens' and are looking for similar shows, then we've got you covered. Here's the list of best shows similar to 'Good Omens' that are our recommendations. You can watch several of these series like 'Good Omens' on Netflix, Hulu or Amazon Prime.
7. Shadowhunters (2016-2019)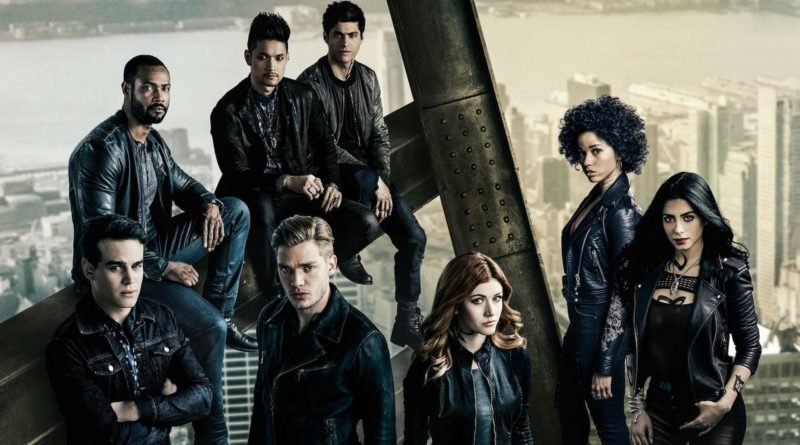 The book series The Mortal Instruments written by Cassandra Clare is the inspiration behind this supernatural fantasy series. The leading character of 'Shadowhunters' is a girl called Clary Fray. She appears to be a normal teenager who has enrolled herself at the Brooklyn Academy of Arts. It is only on her 18th birthday that Clary finds out that she actually possesses angelic blood, and belongs to a special group of people known as the 'shadowhunters'. Their job is to protect humans from demonic powers. When her mother gets kidnapped all of a sudden, Clary has to use her newfound powers to track her down. This mission finds her entering into a world of the supernatural which Clary has to traverse through quite carefully. It is Calry's quest to bring back her mother which becomes the central focus of the narrative.
The series was quite popular amongst viewers throughout its run. It is worth mentioning here that 'Shadowhunters' has rather impressive visuals and is built on a solid premise; but it loses its grip on the plot in trying to be too serious, which results in a lack of humor, something that is required in such shows.
6. Emerald City (2017)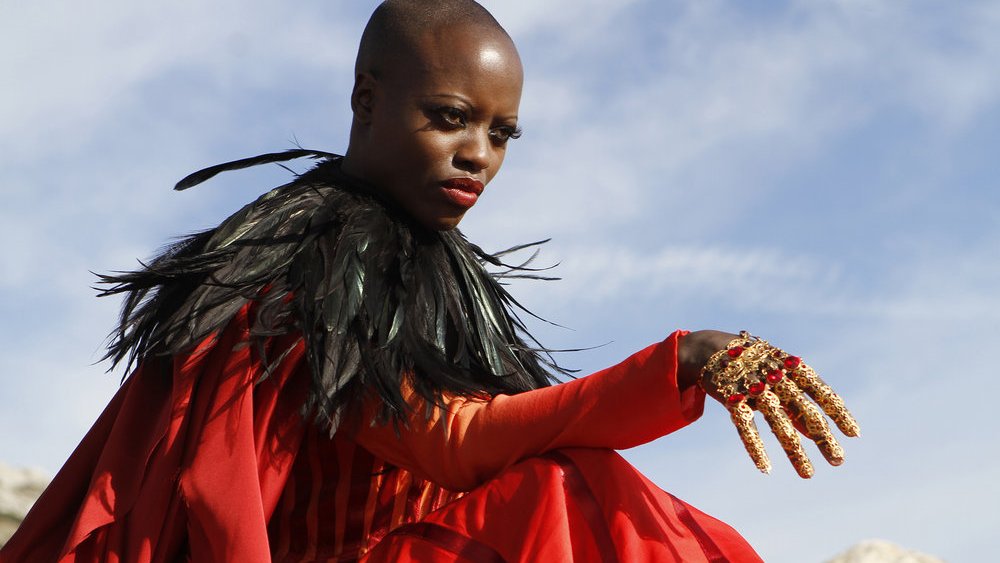 Viewers who have watched the legendary Hollywood film 'The Wizard Of Oz' will find it thrilling to see the story retold in this NBC original series. The central character in the Oz series of books written by L. Frank Baum is a young girl named Dorothy Gale. She is also the leading character in this series. Here, Dorothy is 20 years old when a storm blows her to the magical Emerald City. In this realm, Dorothy finds herself all alone as she struggles to figure out her way back home. She is totally unaware of the fact that she's here to fulfill a prophecy which will end up having a significant impact on human civilization and the fate of the earth. Directed by Tarsem Singh, the series was canceled by NBC after the first season itself. Both negative reviews and a high production cost might be the driving reasons behind the cancellation. The only positive thing about this series is its rather impressive production and set designs.
5. Dominion (2014-2015)
Based on the 2010 film 'Legion', 'Dominion' is a post-apocalyptic fantasy series. The story starts during a time when God goes missing from heaven. Archangel Gabriel believes humans are the ones responsible for God's absence, and to teach them a lesson, he rallies around lower angels, creates an army, and attacks humans. Seeing that this might destroy God's favorite creation, archangel Michael sides with humans. But humanity is almost destroyed by the vengeful angels and the few people who survive do so in the city called Vega, which is a ruinous remain of Las Vegas. Alongside this bigger narrative runs a love story centering around a human soldier called Alex and the daughter of Vega's ruler. There are some rather complicated plot twists within the show's narrative which the writers fail to pull off by the end. The tropes used in the show are things we have seen in numerous shows and films over the years.
4. Carnival Row (2019-)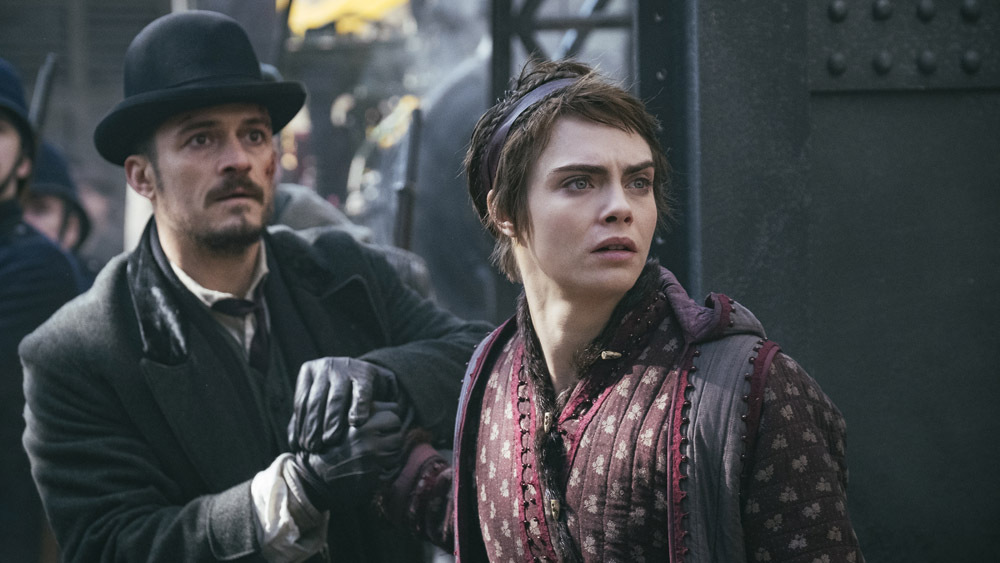 An Amazon Prime original series, 'Carnival Row' is set during a time when a number of mythical creatures are leaving their homes and flocking towards the earth where they are looking for a safe shelter away from the atrocities to which they are being subject to in their homes. However, the human population does not take too kindly to the fact that these mythical creatures are encroaching upon their territories, thus creating a tension between the two communities. Within this heated situation, the narrative follows an investigation into a series of unsolved murders by human detective Rycroft "Philo" Philostrate (Orlando Bloom). Meanwhile, he is also trying to rekindle his love with a fae (fairy) called Vignette Stonemoss (Cara Delevingne). The series is beautifully shot and impresses with its high production values. But the writers tend to bite off more than they can chew, resulting in half-baked plotlines which start with a lot of gusto but lose their momentum towards the end.
Read More: TV Shows Like Carnival Row
3. NOS4A2 (2019-)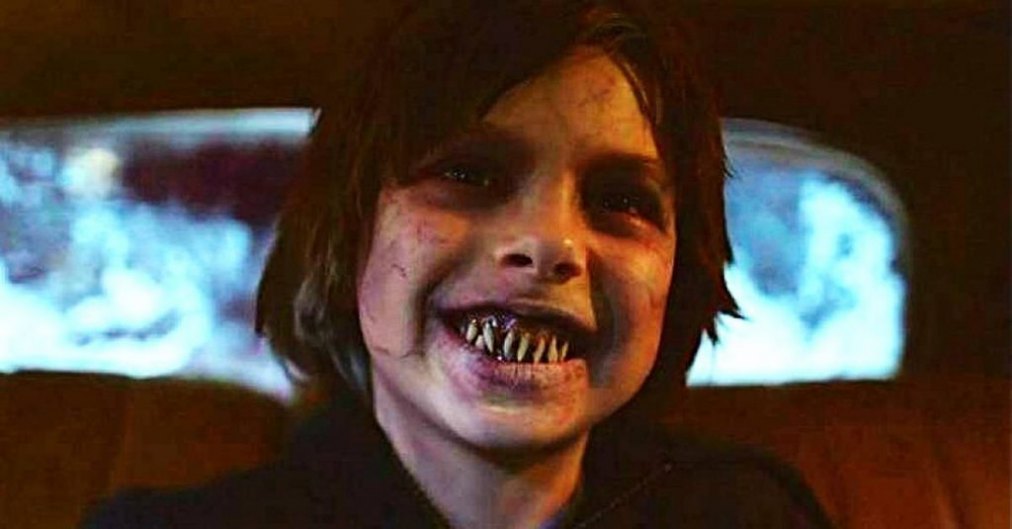 Writer Joe Hill is surely a fan of the German director F. W. Murnau, a fact which can be guessed by the title of his book 'NOS4A2', a word-play on Murnau's 1922 horror film 'Nosferatu'. Hill's book has now been adapted into a TV show by the network AMC. The story of the series follows a girl called Victoria "Vic" McQueen. She is an artist who suddenly discovers that she has the ability to somehow sense the whereabouts of Charlie Manx. Manx is a 135-year-old immortal man who lures children and then feeds on their souls. He then sends these children to a dreamscape called Christmasland. This is a place where Christmas goes on for eternity and feeling unhappy is a crime. The makers have built a wonderful world in which this neo-noirish fantasy story is set. The lead actors' performances are surely a major driving force of the series.
Read More: TV Shows Like American Horror Story
2. The Boys (2019-)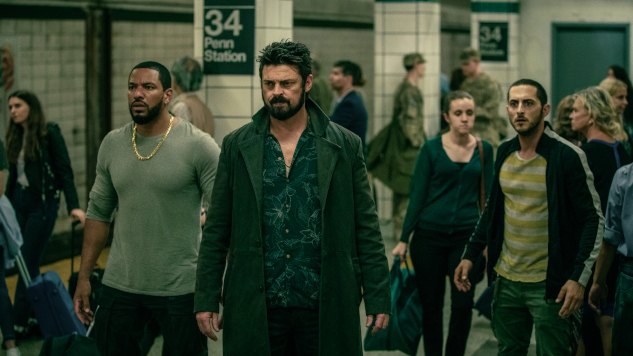 'The Boys' is a superhero series, but is nothing like the other shows belonging in the same category. This story is set in a world where the superheroes are owned by a private enterprise who use them as posterboys for their products. It is the superheroes' image which has become more important in this society than the job that they do. Seeing that these heroes have sold their souls for glamour and comfort, a bunch of rugged, blue-collar workers form a group to attack these superheroes and teach them a lesson. On one hand, the series paints an interesting image of superheroes — as people who have lost their sense of responsibility and are simply after money; and on the other hand, it shows us how money has the ability to corrupt even the strongest of souls.
Read More: TV Shows Like The Boys
1. American Gods (2017-)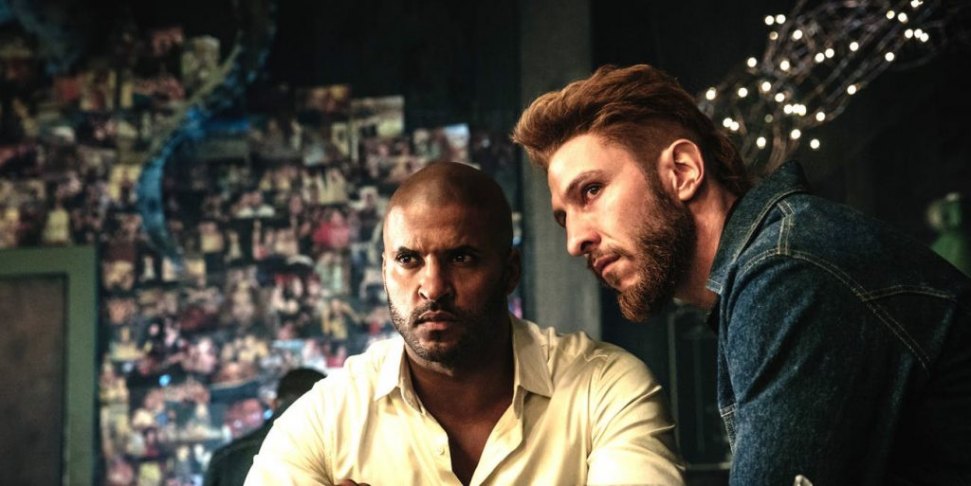 It is only fitting that this list should end with a series based on a book written by Neil Gaiman. 'American Gods' is one of the most iconic works by the writer. It tells the story of two characters – Shadow Moon and Mr. Wednesday. The former is a prisoner who has just been released from prison in order to attend the funeral of his wife. When Shadow Moon finally meets Mr. Wednesday, the latter offers him a job. Despite being somewhat apprehensive at first, Shadow Moon takes up the job of being Mr. Wednesday's driver-cum-assistant. This job takes Shadow Moon into a world where magic is the order of the day. Here, the gods are unsure about their own fate in the universe and are themselves looking for answers. The series is visually rich, and there is a fine blend of fantasy and humor, which makes for a delightfully unique experience.
Read More: TV Shows Like American Gods