There is hardly any other TV network or streaming platform which has dealt with as wide a range of topics, as Netflix. Supernatural shows, horrors, or crime dramas- nothing remains beyond the scope of Netflix. 'Locke And Key' is an original show by the streaming giants created by Joe Hill, and is based on Hill's similarly-titled comic book series.
The story of 'Locke And Key' centers around two children who come to own their ancestral home after the murder of their father. They soon come to know that this home has some dark, magical secrets. As they try to tap into this power, the two brothers realize that a dangerous demon is after the same thing as well. If you have enjoyed watching 'Locke And Key', here are some other shows you might want to check out. Many of them are available on Netflix, Hulu, or Amazon Prime.
7. V Wars (2019-)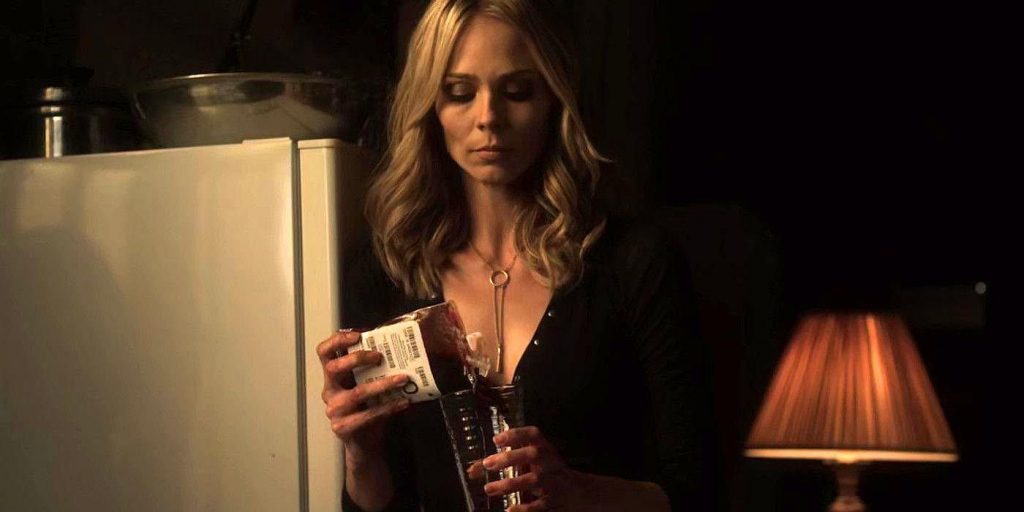 'V Wars' is a Netflix original show based on the graphic novel series written by Jonathan Maberry. The story of the series centers around Dr. Luther Swann, a highly accomplished scientist who is trying to save the earth alongside his friend Michael Fayne.
If they do not act fast, the entire human race will turn into vampires. Although the story of 'V Wars' is somewhat silly, the series is a highly entertaining watch. There are some genuinely scary moments in 'V Wars', and the pacing of the narratives also deserves our appreciation.
6. Outcast (2016-2018)
'Outcast' is the story of one Kyle Barnes, who one day comes across the concept of exorcism, and realizes that everyone around him was falsely blaming him because of the mental illnesses suffered by his mother and wife. Kyle takes it upon himself to perform such exorcisms, and help those in need in the town of Rome, West Virginia despite the inhabitants not being really fond of him.
'Outcast' is a bone-chilling horror series with a high entertainment quotient and moments of genuine scares, which we generally don't find in such shows.
5. The Order (2019-)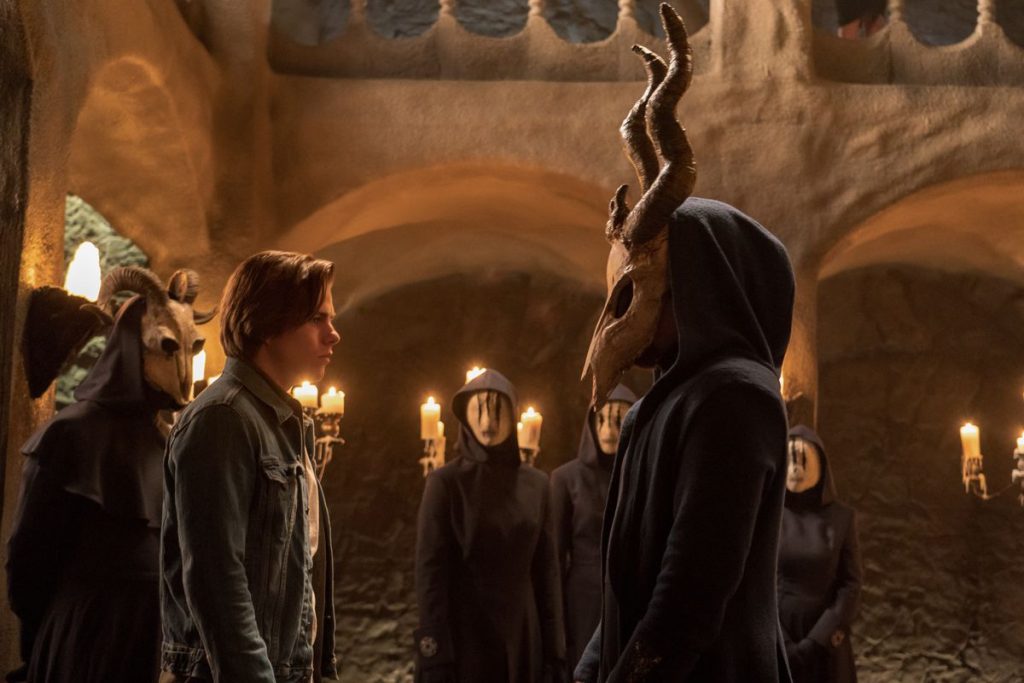 Created by Dennis Heaton, 'The Order' is a Netflix original series about a character called Jack Morton who has recently joined a cult called Hermetic Order of the Blue Rose. This cult secretly practices magic and as Jack keeps learning more and more about them, he comes to know that his own family shares a long association with this society.
Such a close association with this society also finds Jack right in the middle of a massive war between werewolves and the magicians. Production design and a brilliantly written teleplay are the best aspects of this series.
4. Good Omens (2019)
The two modern masters of fantasy fiction, Terry Pratchett and Neil Gaiman wrote 'Good Omens' together and the book was later adapted for Amazon Prime by Gaiman himself. The story of this series centers around an angel and a demon who have joined forces in order to get hold of the Antichrist, and prevent Armageddon from taking place on the earth.
Gaiman's fun-filled writing coupled with the chemistry shared between David Tennant and Michael Sheen in the leading roles have helped 'Good Omens' become one of the most noted fantasy shows in recent years.
Read More: Shows Like American Gods
3. American Gods (2017-)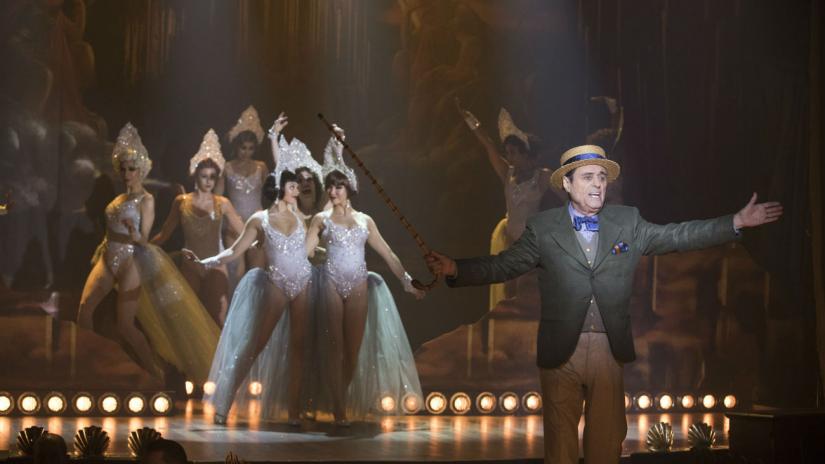 Also written by Neil Gaiman, 'American Gods' is a Starz original series that centers around the adventures of Ricky Whittle and Mr. Wednesday. The former meets Wednesday after coming out of prison and works as his bodyguard. Wednesday takes him to a world where the magic, which we only read about, exists in real life.
Moreover, things like technology and media have taken over as gods in this world. The entire universe conceived by Gaiman has been faithfully recreated in this series. The visuals and the rich subtext of the story are outstanding, to say the least.
2. Carnival Row (2019-)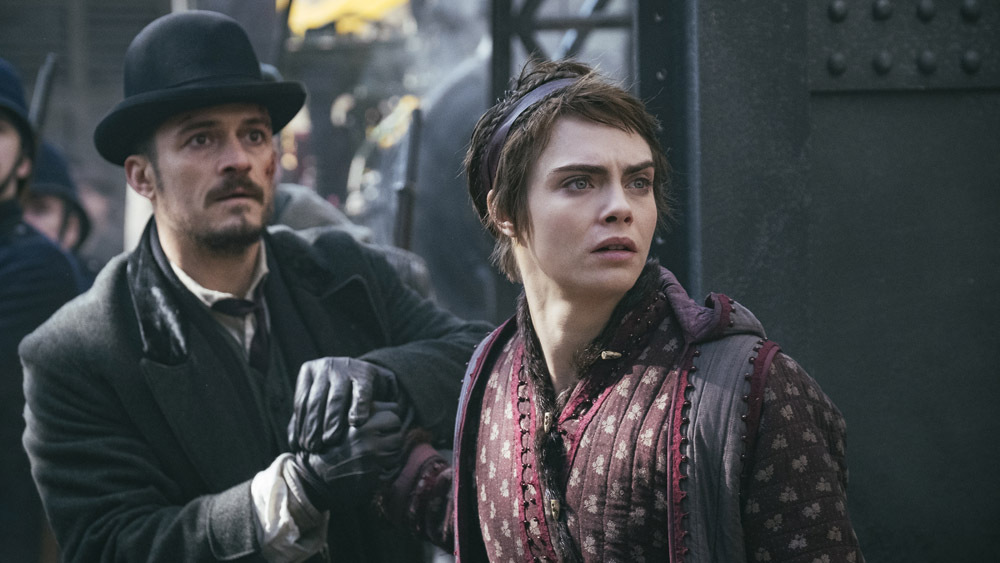 Starring Orlando Bloom and Cara Delevingne in leading roles, 'Carnival Row' is the story of a time when mythological creatures are growing in large numbers, and encroaching upon the lives of normal human beings. These magical creatures are now subject to great oppression.
In this politically charged climate, we follow the lives of a human detective and a magical creature who are deeply in love. But what link does this magical woman have with the series of murders occurring in Carnival Row? With such big stars, the production budget of the series is naturally high and it gets well-reflected in the set designs. However, the main issue with the show is that it wishes to tackle too many subjects at once.
1. His Dark Materials (2019-)
'His Dark Materials' is set in a world where humans and magical creatures co-exist. The protagonist of the series is a young girl called Lyra who stays with some scholars at Jordan College (Oxford University). While looking for a friend, Lyra comes across some dangerous secrets about two scholars and how they are linked to a series of kidnappings that are taking place.
As the world of humans and magic collide, only those with the right knowledge of the situation might survive. Exceptional performances and striking visuals have made this series a must-watch for fantasy lovers.
Read More: Shows Like Carnival Row