DC has always been eager to push the boundaries while creating their characters, never sticking to one stereotype, but always experimenting with different character traits, mood and aesthetics. In their quest to do so, DC has managed to come up with content which goes far beyond the reach of conventional family and kids' programming. Comic book artist Steve Dillon, who has worked for both DC and Marvel, came up with two iconic characters in DC who are placed in a noirish setting and are themselves far from the prototypes of superheroes- John Constantine and Preacher.
Sam Catlin, Evan Goldberg and Seth Rogen joined hands for coming up with a TV series based on 'Preacher,' which was then picked up by AMC. The central character of the series is Jesse Custer. Though a preacher by profession, Custer indulges himself in copious amounts of alcohol and cigarettes in his attempt to cope up with the criminal past he has left behind. A break in his monotonous life comes when Custer gains superpowers all of a sudden. Troubled with his life and the newfound abilities, he sets out on a quest to discover God and the source of his power. So, without further ado, here is the list of best TV series similar to 'Preacher' that are our recommendations. You can watch several of these TV shows like 'Preacher' on Netflix, Hulu or Amazon Prime.
7. Being Human (2008 – 2013)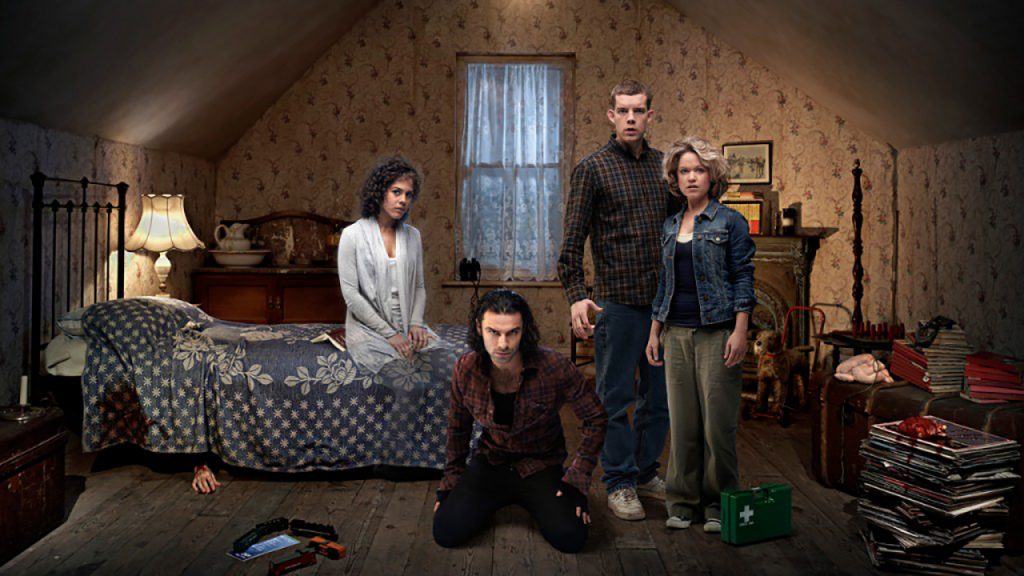 'Being Human', created by Toby Whithouse, is a unique supernatural horror series which takes a look at the regular day-to-day existence of some supernatural creatures. The story is set in a world where demons, vampires and ghosts co-exist in close proximity to each other. We take a look at this world from the perspective of three vampires and werewolves who are trying to normalize their lives as far as possible, but meet with constant challenges along the way. Their lives as supernatural beings becomes a problem, as does the fact that the apartment where they live is already possessed by ghosts.
Just as 'Preacher' is set in a normal world where the central character suddenly gains supernatural powers, 'Being Human' also tells a story about supernatural beings trying to humanize their existence. It is the juxtaposition of the real and the supernatural which makes the show a band apart. It is the horror of the identity crisis that these characters go through in the squalor of urban existence which becomes the central theme of the series.
Read More: TV Shows Like Inhumans
6. Misfits (2009 – 2013)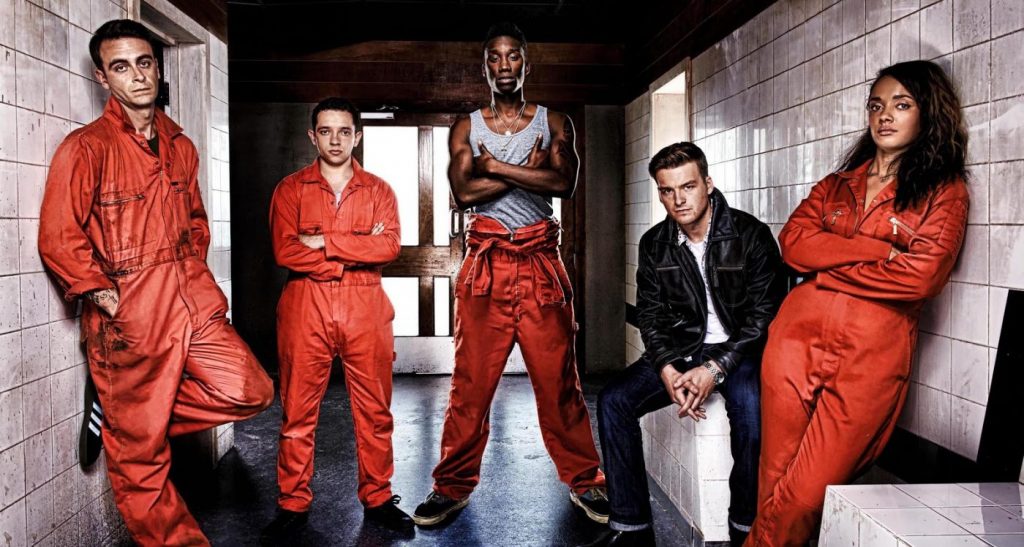 In 'Preacher,' we witness how Custer is confused about his life and its meaning when he suddenly gains superpowers. The quest he goes on in order to find the true source of his powers is what constitutes the show's narrative. The E4 original series 'Misfits' works in a similar fashion, but here the leading characters are juvenile offenders serving their sentences by taking on community service. They do not really enjoy each other's company, and fights break out often.
All their squabbles get drowned into oblivion when a far greater phenomenon strikes them out of the blue. As a result of a weird electrical storm that strikes, each of these five individuals gains unique superpowers of which they cannot make any sense at first. Their quest in coming to terms with their new abilities while trying to understand their duties is what the show explores within its narrative. How normalcy is disrupted by a foreign influence is the central theme of 'Misfits,' and when it further weaves into the story the problems of teen angst, it becomes a compelling must-watch drama.
5. Lucifer (2016 – )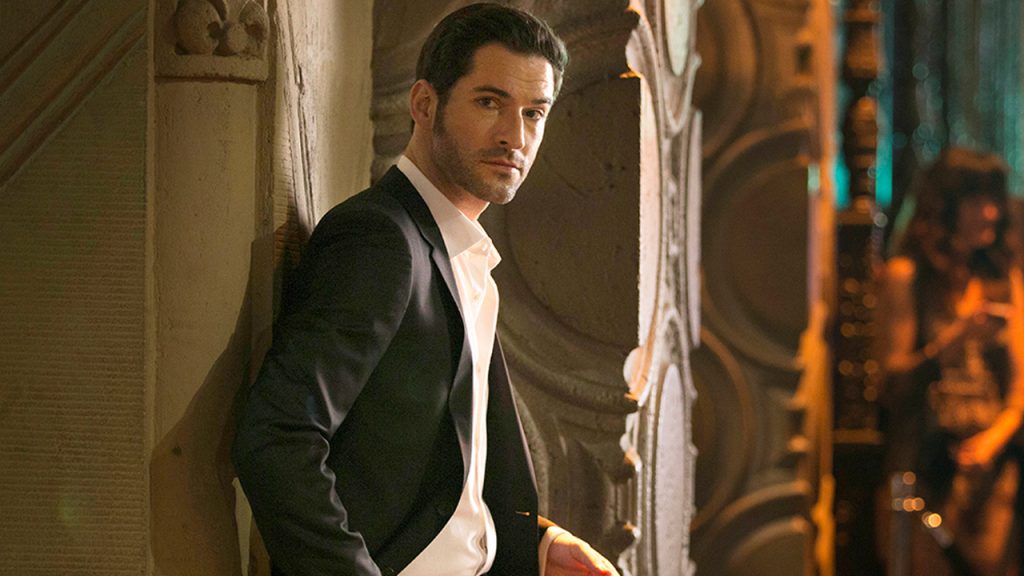 Another of DC's out-of-the-box creations, the protagonist of 'Lucifer' is actually based on the comic book giants' re-imagined version of the Devil, Lucifer Morningstar. The character first appeared in the Sandman comic book series written by the legendary author Neil Gaiman.
The plot of 'Lucifer' follows the eponymous character as he quits his job in Hell and moves to Los Angeles. Despite being the Devil who is supposed to encourage evil deeds, Lucifer uses his unique powers to assist the LAPD in cases they fail to crack. Besides helping the police as a consultant, Lucifer also keeps LA safe from the evil powers which constantly threaten it, partly due to his presence in the city. This is a fresh look at the Devil, who is suave, smart and always has some funny retort up his sleeve. The performance of Tom Ellis in the leading character is what holds the series together. Every time he is on the screen, Ellis lights up the whole scene with his charismatic smile and enigmatic screen presence.
Read More: TV Shows Like Lucifer
4. Midnight, Texas (2017 – 2018)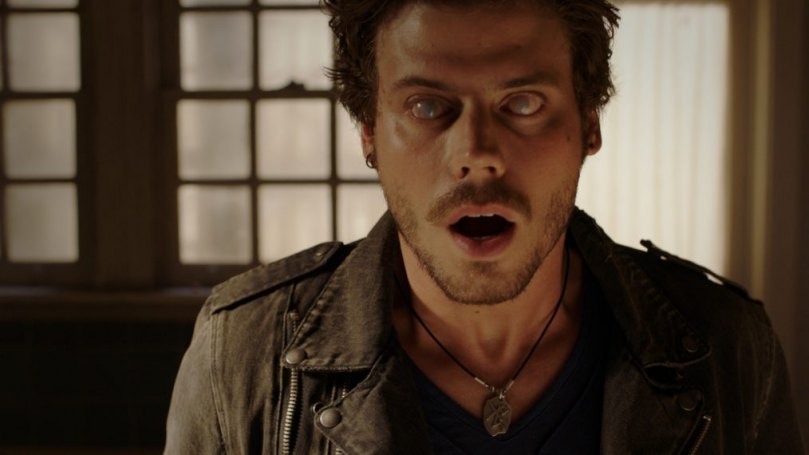 In a similar vein to 'Being Human' and 'Preacher,' the NBC series 'Midnight, Texas' too is set in a world where the concept of reality is pretty convoluted. The central character of the series, Manfred Bernardo discovers a place called Midnight in Texas on the advice of his grandmother's ghost. She is of the opinion that whatever trouble is chasing him in his life will find a solution once he reaches Midnight.
But it turns out that this is a place teeming with creatures like werewolves, vampires, hitmen, witches, and evil spirits. They protect people who are social outcasts and have nowhere else to go. 'Midnight, Texas,' through its supernatural setting puts forward some relevant political commentary. The place comes to represent a haven for the downtrodden and the social have-nots who have never felt any sense of belonging to the so called civilized society. But once at Midnight, they find a commune where they truly belong. Here, they feel safe and their constant fears cease to haunt them.
3. American Gods (2017 – )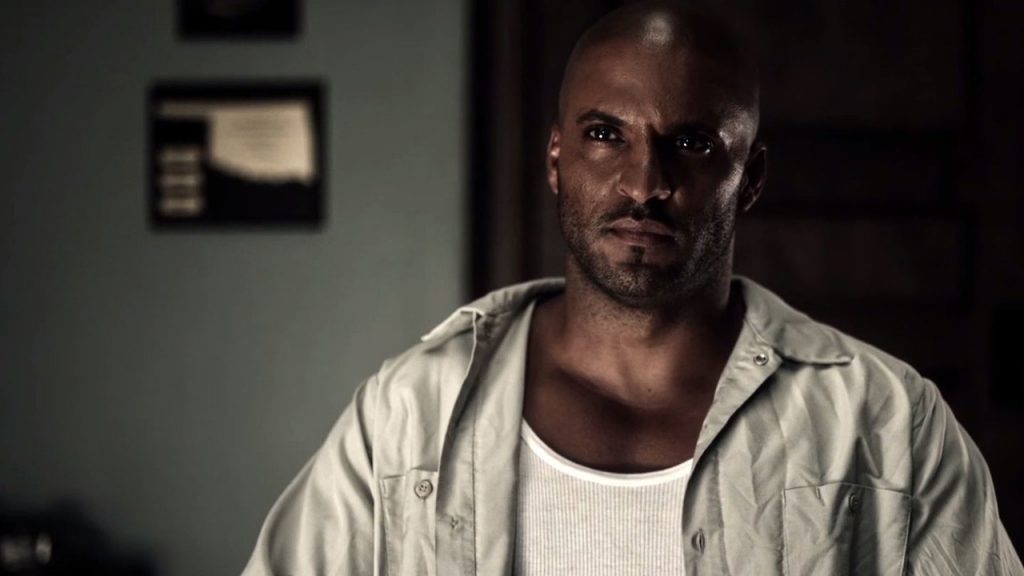 Neil Gaiman is a perfectly distinct voice in the world of literature. No other author can weave a tale of magic, the supernatural, and the surreal within a real-life setting as him. 'American Gods' is one of his finest creations, and the Bryan Fuller-Michael Green adaptation of the book into a television series honors the source material with the stunning retelling of Gaiman's story.
'American Gods' is the tale of a man called Shadow who is offered a job by the sinister Mr. Wednesday after his release from prison. While working for Wednesday, Shadow discovers a world where the magical and the real are all working in collusion. Notably, this world has Gods who worry that with the growth of technology and media, their importance will slowly diminish. 'American Gods' is witty, smart, and visually rich. The use of humor is rather subtle, creating a seriousness around the supernatural elements of the story. The social commentary naturally doesn't go unnoticed when the old Gods fear that their idols will be replaced by modern science's progress.
2. Outcast (2016 – 2018)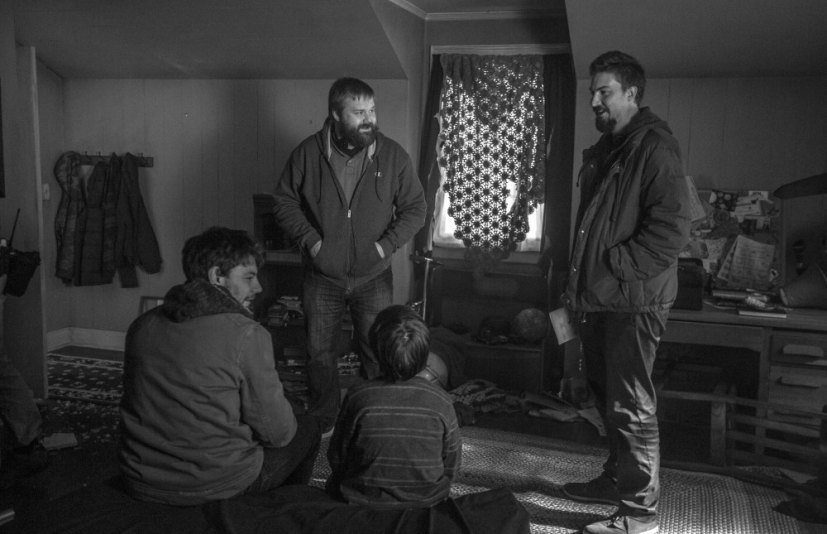 The problems of Kyle Barnes, the protagonist of the Cinemax series 'Outcast,' are quite similar to the ordeal Custer goes through in 'Preacher.' Barnes has always had demonic possessions haunting him throughout his childhood, and not being able to understand how to put an end to it, he approaches an evangelist called Reverend Anderson. With the latter's help, our protagonist realizes that his past is far too sinister than what he had presumed it to be, and his fate does not only affect him but the rest of the planet as well.
What stands out about 'Outcast' is the approach the makers take in creating horror. Few horror television shows manage to induce the right amounts of fear in our hearts, but the ways in which 'Outcast' achieves this feat are remarkable. The fear lingers in the background as a plot device which is just there, without being referred to, helps in creating great tension in each scene.
Read More: TV Shows Like Naked and Afraid
1. Legion (2017 – )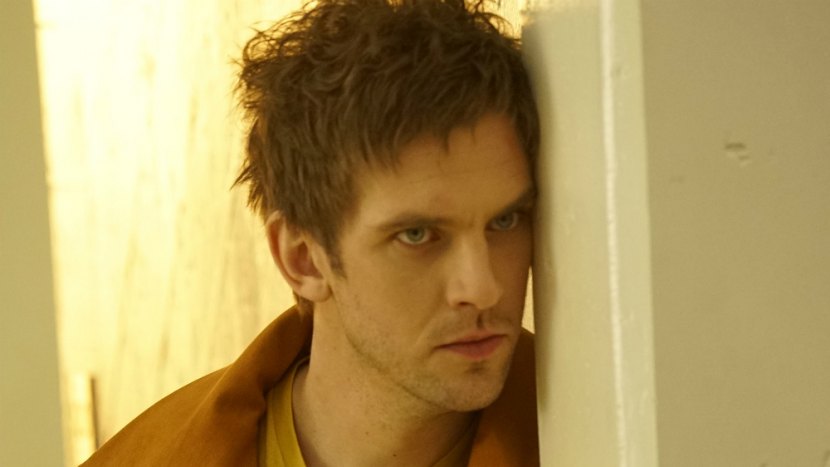 Superhero shows usually don't indulge in serious commentaries regarding mental health and its effects on the individual concerned. This is where the FX series 'Legion' stands out. Supposedly schizophrenic patient David Haller is the central character of this critically acclaimed show. Throughout his childhood and adult life, David has been doing rounds at mental hospitals, with nobody being able to diagnose what is actually the problem with the charming young man!
Things take a dramatic turn when David meets a fellow patient and discovers that he's actually a mutant. To make things worse, his mind is under the siege of a parasitic fellow mutant called Shadow King. This realization and support from fellow mutants helps him in getting rid of the problem and coming to terms with his own identity. What Marvel has always done with their concept of the war between mutants and humans is putting out their views regarding identity politics which has become a burning social issue in the contemporary societies around the world. The mutants are the minorities who are treated with fear because of their "otherness." It is their fight for assimilation into society that takes center stage in the narrative, adding social and political layers to the superhero series.
Read More: TV Shows Like Legion