Dark chronicles of crime, be it fictional or true, have always fascinated us as viewers. Through documentaries, TV shows, books, and even podcasts, the crime drama genre has been explored in a myriad of ways. Even so, considering the vastness of content that can be derived from it, it almost seems like only the surface of the genre has been scratched. That's probably the reason why almost all networks keep consistently churning out new content in the genre.
Taking its leap into the dark side of the human mind, 'Reckoning' is another thrilling crime series. The show unfolds its storyline from the perspective of two fathers, Leo and Mike, who try their best to do everything that ensures their family's safety. However, the murder of a local teenager destroys everything they knew about themselves and unleashes their suppressed inner demons. With this, they set out on a dark self-deprecating journey which will completely alter their peaceful suburban life.
Pretty much like every other offering of the genre, 'Reckoning' has some intelligent writing and as a viewer, it allows you to delve into the darker side of nature. If you've already watched it and you're looking for similar crime drama shows, we've got you covered in the list below. Almost all the shows mentioned below can be streamed on Netflix, Apple+ Tv, Amazon Prime Video, or Hulu.
5. Hannibal (2013-2015)
'Hannibal' is one of the best offerings in the crime drama genre for only those who have the stomach for its graphic depiction of cannibalism. The show immaculately delves deep into the psyche of the renowned fictional psychiatrist character, Dr. Hannibal Lecter. It unfolds from the perspective of Will Graham, an FBI criminal profiler, who somehow sympathizes with Lecter but has no clue that the man is a cannibal. Apart from all the intense character development that it offers, the show also sports impressive CGI which makes Hannibal's murders seem a lot more real. Not to mention, Mads Mikkelsen's stellar performance adds a whole new layer of charm to Lecter's character.
4. The Valhalla Murders (2020-)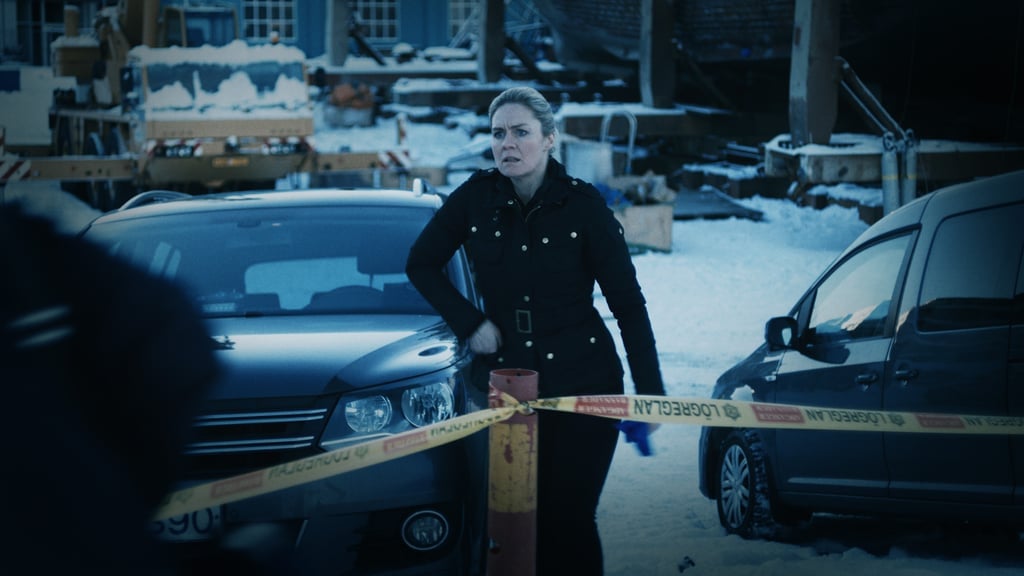 Produced in Iceland, 'The Valhalla Murders' is primarily a police procedural TV series that revolves around an Oslo-based detective named Arnar. When a serial killer case grips his native Iceland, he moves back to investigate it with local senior cop Kata. While the mysteries behind the cold-blooded murders unfold, Iceland's brutal weather serves as the perfect backdrop for the investigation. Although it has a pretty straight-forward serial killer premise, 'The Valhalla Murders' captivates you with its gritty underbelly of other dark themes and as mentioned earlier, its visuals of the Icelandic landscape are simply surreal.
3. Dexter (2006-2013)
'Dexter' is probably one of the most memorable premium cable TV shows of our time. It centers around the life of titular character, Dexter, who by day, serves as an ordinary bloodstain-pattern analyst for the Miami Police. But by night, he satiates his own serial killer urges by targetting other murderers. In all of its gory mess and drama, 'Dexter' also has some relatable comedy and nail-biting suspense. Highly recommended if you have an appetite for intriguing serial killer shows.
2. Mindhunter (2017-)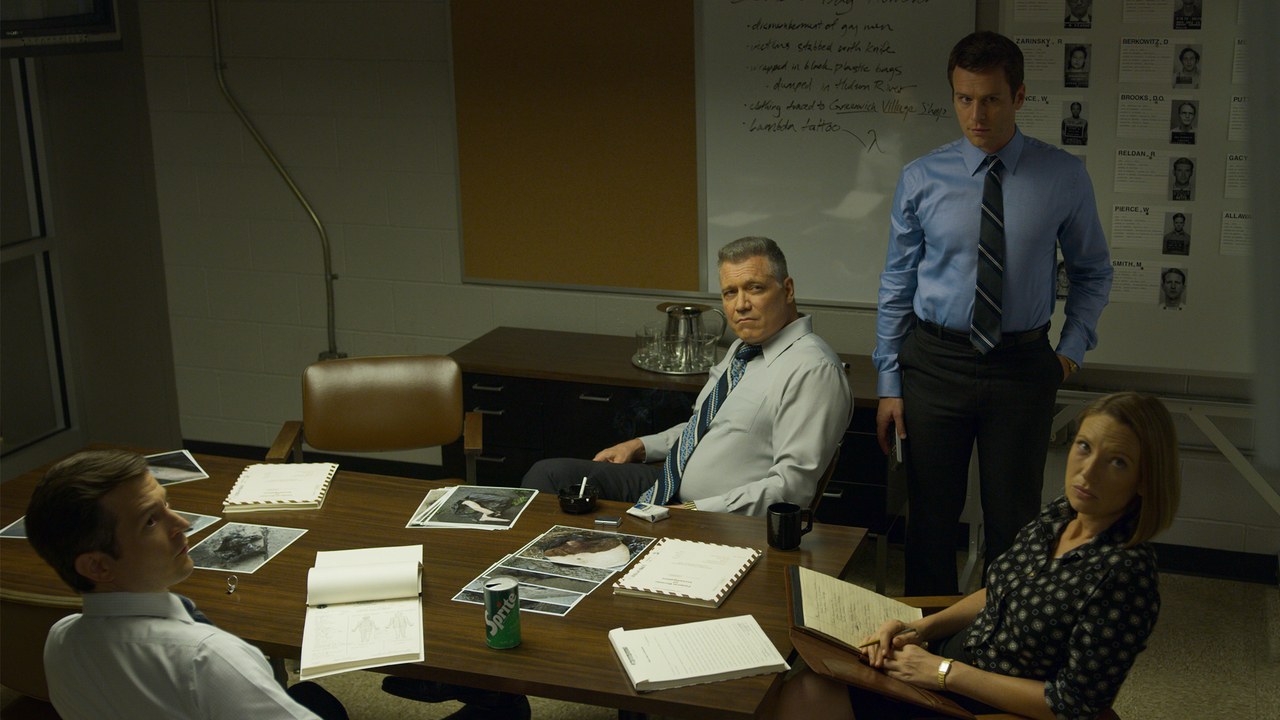 Directed by David Fincher, 'Mindhunter' has now become somewhat of a household name for fans of the crime drama genre. Unlike many generic crime dramas, 'Mindhunter' does not depict brutal killings or hefty games of cat-and-mouse between cops and serial killers. Its narrative is instead driven by the inner-workings of its characters and its inspiration from tales of true crime. FBI agents Holden Ford and Bill Tench are the two main characters of the series, who study the twisted psyches of serial killers. And using these modern serial-killer profiling developments, they intend to catch criminals who commit such crimes.
1. True Detective (2014-)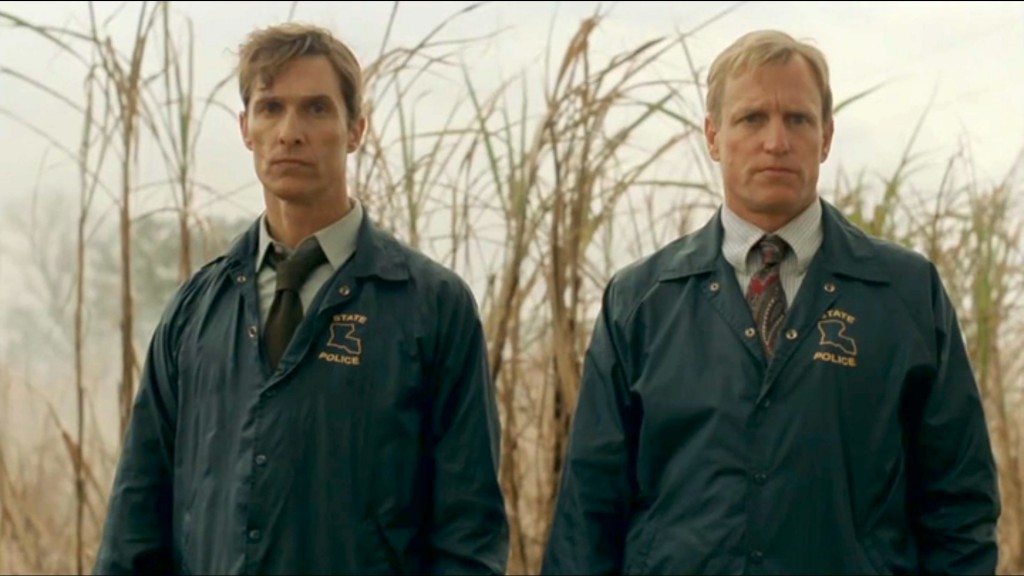 'True Detective' is a crime drama anthology that follows the lives of police officers and detectives, who investigate homicides all around the USA. While they are at it, they are forced to confront their own demons along with the dark secrets of the ones who surround them. The show's star-studded cast includes several renowned names of the industry including Matthew McConaughey, Woody Harrelson, Mahershala Ali, Colin Farrell, and Rachel McAdams. Apart from its talented cast, the show also offers a unique mind-bending premise that unfolds itself through several different timelines.
Read More: Best Serial Killer Movies on Netflix