Anyone who has spent his or her childhood sitting at home and reading Enid Blyton stories about children detectives like 'Famous Five' and 'Secret Seven' should definitely check out the ABC Me and Netflix series 'The InBESTigators'. The show takes a mockumentary-esque approach looking at the workings of a detective agency where the investigators are all kids. The agency is set up by an aspiring entrepreneur and a private detective, who then appoint children, some as young as fifth graders, to work as detectives in their agency. Each episode focuses on a new mystery that this group of tiny private eyes take on and solve.
As a show centered on children, 'The InBESTigators' has a lot of comedic elements interspersed in between. The characters are funny, sweet, and endearing, and it is because of them that you will keep coming back to this show. More importantly, there are very few shows on-air where all of the main characters are children, and thus 'The InBESTigators' is surely a very fresh addition to what television has to offer. If you enjoyed watching this show and are looking for shows that explore similar stories, then you have arrived at the right place. Here's the list of best shows similar to 'The InBESTigators' that are our recommendations. You can watch several of these series like 'The InBESTigators' on Netflix, Hulu or Amazon Prime.
7. Inspector Gadget (2015-2018)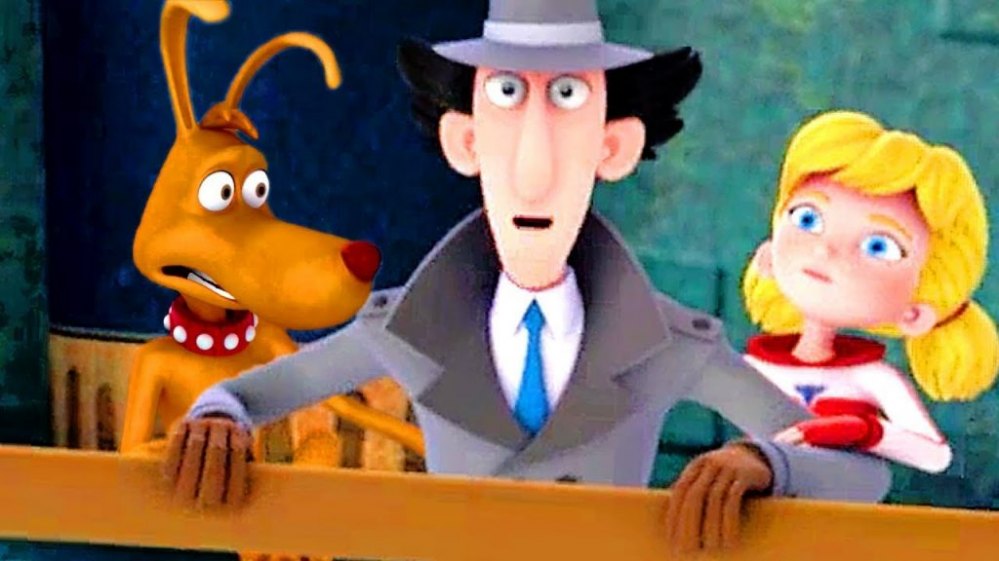 The leading character in this children's series, the eponymous Inspector Gadget, is a cyborg, whose job is to stop dangerous criminals who have spread their wings throughout the world. Gadget belongs to a secret police force which works on a global scale. Just like James Bond's archnemesis was Blofeld and SPECTRE, Inspector Gadget's archnemesis is a criminal organization called MAD (Mean And Dirty), whose leader is the evil Dr. Claw, who is even modeled on Blofeld. The series first appeared in 1983 and was an instant hit. It was later revamped again in 2015 by Teletoon. However, in the new series, it is not only Inspector Gadget who is solving all the difficult cases. He has also taken his niece, Penny, under his wing, and she follows him almost everywhere. It is the comedy and the pop culture references in this series that make it stand out from the rest. The renewed show is a bit different from the earlier one, in terms of the characters being more child-friendly and comical than before.
6. Doogie Howser, M.D. (1989-1993)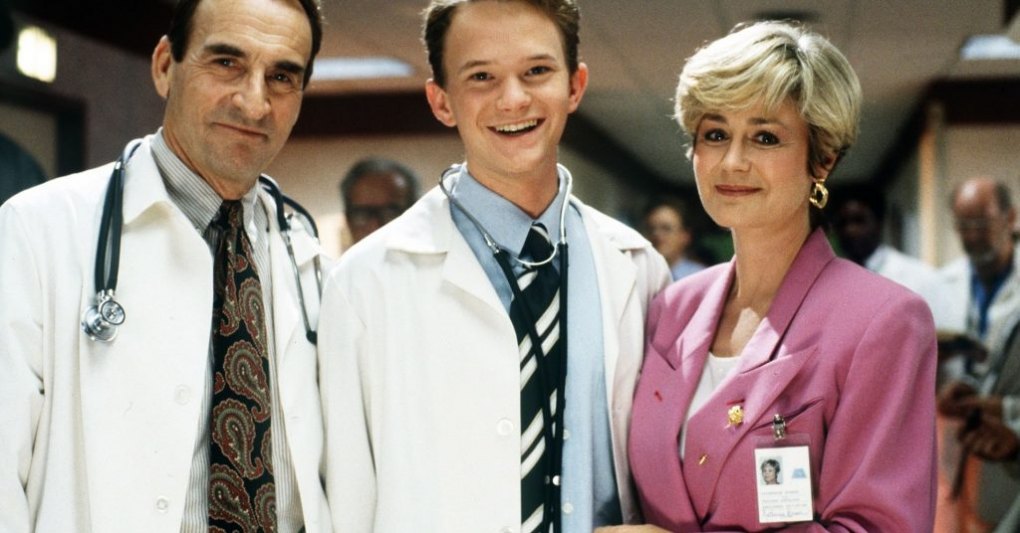 While we deal with child detectives in 'The InBESTigators' who are too young to be taking on the profession that they have, 'Doogie Howser, M.D.' offers us a similar perspective in the world of medicine with a teenage doctor. The central character of the story is the eponymous character played by Neil Patrick Harris as a teenager with a genius-level intellect, who, after recuperating from leukemia, decides to become a doctor. He does manage to clear his exams and ends up being the youngest-ever licensed doctor in America. The show then follows the life of Doogie as he traverses through his professional and personal circles. The way he has to deal with grown-ups and teenagers of his age at the same time is a unique aspect of the show.
We have seen a number of medical dramas over the years, but we have hardly ever seen a teenage character placed in such a highly competitive, challenging world. This offers us a refreshing look at this genre, and with the solid comedic aspect of the series, 'Doogie Howser, M.D.' managed to earn a lot of love from both critics and audiences during its run.
5. Typewriter (2019-)
Netflix's Indian horror series 'Typewriter' revolves around a haunted house set in a coastal region of the country. There are rumors abuzz that this house, Bardez Villa, is home to not one but multiple ghosts. Three young schoolgoers—Sameera, Gablu, and Bunty—take it upon themselves to discover if such is really the case. But soon, a new family decides to move into this house, and new dangers begin to unfold. The house's past also plays a major role in the entire narrative of the series. 'Typewriter' is rather fast-paced, and full of twists and turns, but it fails in providing a unique never-before-seen story to the audience. Director Sujoy Ghosh uses all the old tricks in the book of horror filmmaking to construct the plot.
4. A.N.T. Farm (2011-2014)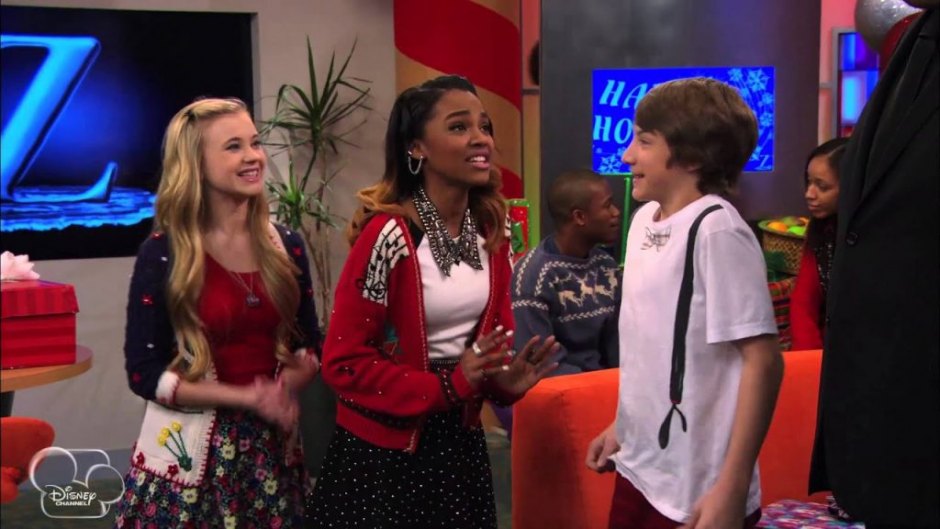 A Disney sitcom, 'A.N.T. Farm' is a series about a music prodigy called Chyna Parks who enrolls herself in a special program for gifted teens called Advanced Natural Talents (A.N.T.). There, she comes across others her age who also possess genius-level abilities in their respective fields. Chyna soon starts making new friends and finds herself in a place she truly belongs. However, despite this being a school of supremely talented individuals, their personal problems, their romantic pursuits, and the sense of competition between them never fade away for a second.
The show takes a look at the lives of teenagers who, despite having above-average IQ, are still trapped in problems we tend to associate with regular people like us. The sense of alienation these students might suffer from among regular teens can be a cause for concern. The series tells us that no matter how intelligent or powerful you are, at the end of the day, we're all flawed human beings.
Read More: TV Shows Like The Shannara Chronicles
3. The Suite Life Of Zack and Cody (2005-2008)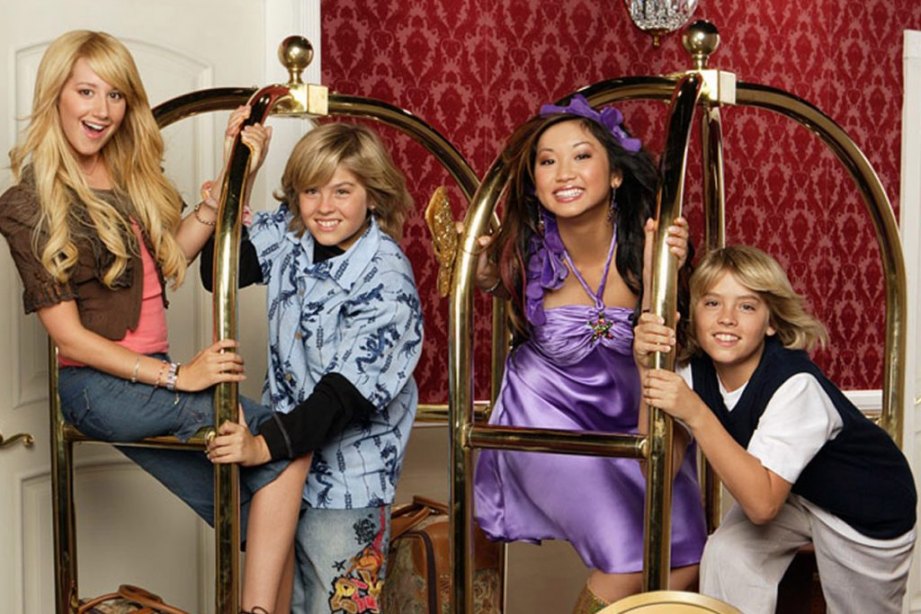 Disney's 'The Suite Life of Zack and Cody' is a series about two teenagers, Zack and Cody Martin, who are twins living with their mother in a hotel where she is the star performer. Zack and Cody, owing to the fact that their mother is often busy working, turn the hotel into their own personal playfield. The drama becomes further interesting when Zack develops a soft corner for London Tipton, the daughter of the hotel owner.
The interesting aspect of 'The Suite Life Of Zack and Cody' is the way in which this series parodies real-life people and places. The hotel the show is set in, the Tipton Hotel, is a spoof of the Hilton Hotel, and naturally, London Tipton is a spoof of the famous heiress Paris Hilton. The performances of the teenagers in the series are truly marvelous, and of course, it is a rather challenging task for a couple of youngsters to hold on to the attention span of the viewers with their performances and comedic skills, something the brothers Dylan and Cole Sprouse manage to pull off beautifully.
Read More: TV Shows Like Cable Girls
2. Doug (1991-1999)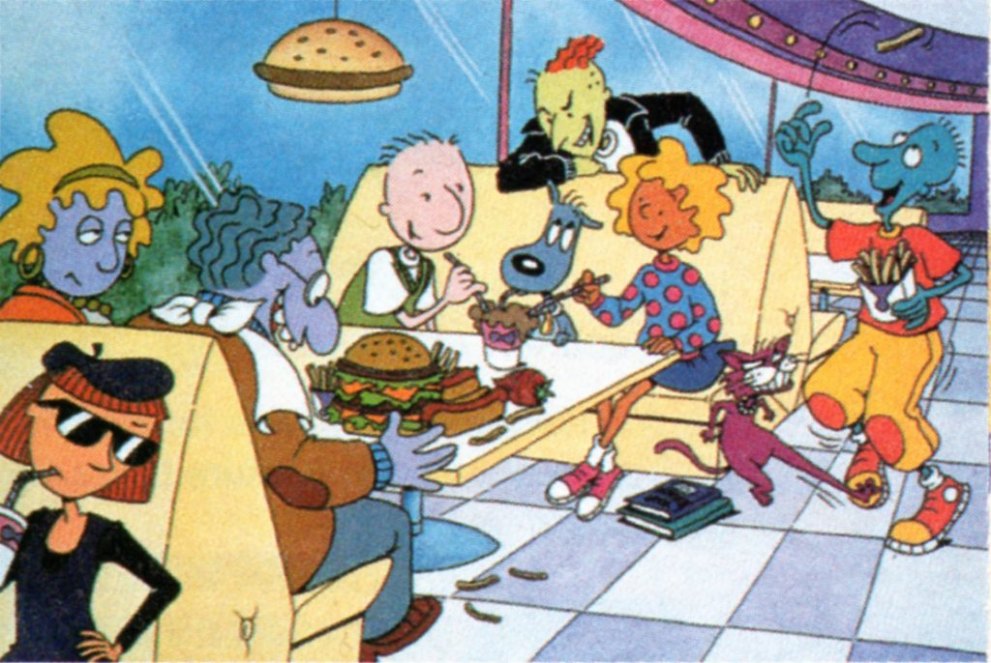 'The InBESTigators' is about a group of extraordinary children who possess sharp skills of detection hardly seen in kids their age. In quite a similar fashion, the eponymous leading character in the Nickelodeon series 'Doug' is also a gifted child. He is super imaginative and always wants to be morally and ethically upright. This is not a quality often seen in young kids, and that is what makes Doug stand out from the rest. His is a life filled with fantasies where he imagines himself as a superhero doing all kinds of cool stuff that one generally reads about in comic books. 'Doug' is a series which masterfully drives home the message to young kids that imagination is a power very few possess, and if used rightly, it can reap good results.
Read More: TV Shows Like Wu Assassins
1. Gravity Falls (2012-2016)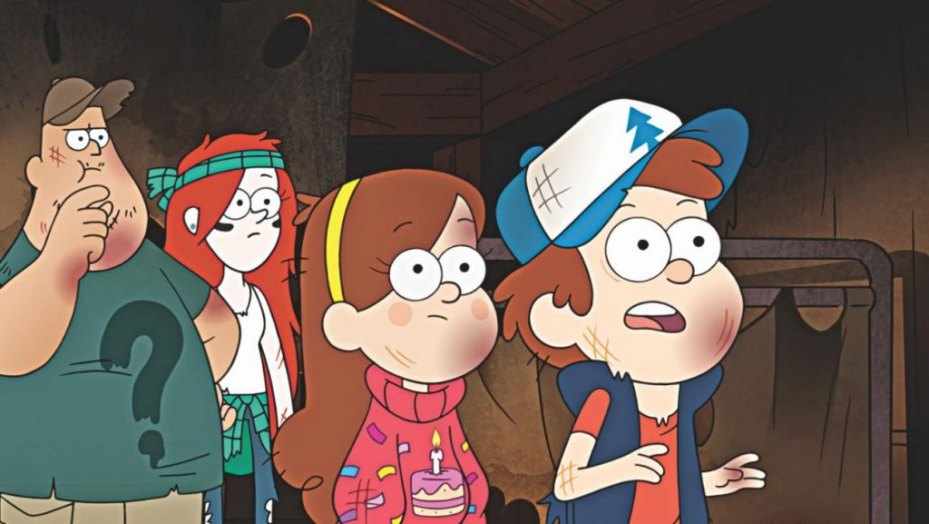 'Gravity Falls' is another children's series full of suspense and adventure. The show centers around 12-year-old Dipper Pines and his twin sister Mabel. The duo wants to spend their summer vacation with their great uncle, Stan Pines, and thus are dropped off by their parents in the town of Gravity Falls where Stan lives. Soon enough, the duo realizes that this town is not exactly the quiet and silent place it appears to be. Matters turn serious as they stumble upon a journal which opens up a new world of mystery and excitement for these characters. The number of weird characters which Dipper and Mabel meet during their adventures in Gravity Falls become important parts of the show. There are dark and twisted elements in the story, but they are so subtly used that they never seem out of place. The interesting use of wordplay in 'Gravity Falls' is rather fascinating and adds an extra element of fun for those who manage to figure these out as the story progresses.
Read More: TV Shows Like The Family