Traversing the crazy adventures of youth, Nickelodeon's 'Victorious' chronicles the story of Tori Vega, a 16-year-old teen who is accepted into Hollywood Arts, a performing arts high school renowned for admitting talented teens. The sitcom traces her journey as an aspiring singer who finds friends she can depend upon. First released in 2010, the coming-of-age journey enthraled viewers immensely. Naturally, fans have wondered where the actors portrayed the beloved characters are these days. So, if you're also curious, look no further because we've got all the answers right here!
Where is Victoria Justice Now?
After getting her start on 'Gilmore Girls,' a young Vicotria Justice essayed the role of Tori Vega in 'Victorious.' Not only did the show give the actress a platform to showcase her prowess as an entertainer, but it also gave her the ability to discover her musical acumen. Throughout the series, Victoria recorded several songs for the show. Since the sitcom ended in 2013, the actress has climbed the ladder of success. She later appeared in critically acclaimed productions like, 'The Outcasts,' 'Trust,' and 'A Perfect Pairing.'
Victoria's musical career has also earned her wide renown. After 'Victorious,' the actress released promotional singles in addition to a debut album. She has also competed in 'Lip Sync Battle,' and worked on the tribute musical film, 'The Rocky Horror Picture Show: Let's Do the Time Warp Again.' Most recently, the actress has been working on a movie with Dermot Mulroney titled, 'Sic.' She has also released a new single titled, 'Only a Stranger.' The television and internet personality even collaborates with brands time and again. While the 30-year-old is tight-lipped on her personal life, it is apparent that she's exponentially growing since her time on 'Victorious.'
Where is Leon Thomas III Now?
From spending his early years on the stage of Broadway to lending his voice to animation, Leon earned his significant breakthrough when he was cast as Andre Harris on 'Victorious.' Since his appearance on the show, Thomas has grown as a singer and songwriter. The television personality worked with co-star Ariana Grande and even wrote four songs for her album released in 2013. Over the years, Leon has also worked as a producer and worked with renowned musicians like Drake, Toni Braxton, Wiz Khalifa and Post Malone.
He released his debut EP in 2018 and earned a Grammy Award for Best Rap Song the following year for co-writing and co-producing 'Gold Roses.' Most recently, the star has joined the EZMNY Records label as an artist and released his debut album 'Electric Dusk.' Besides this, the 30-year-old also posts covers and shares snippets of his latest projects on social media. The renowned personality also loves spending time with his dog, Terry.
Where is Matt Bennett Now?
Having received his start in commercials, Matt had appeared in several roles before appearing on 'Victorious.' Ultimately, the Nickelodeon sitcom gave him the breakthrough he needed. For his role as Robbie Shapiro, Matt also earned the nomination for 'Nick UK's Funniest Person.' Post hsi success on the show, the actor hosted a web series on YouTube and subsequently worked with his co-star Ariana Grande. Matt has appeared on the hit singles, 'One Last Time,' and 'Thank U, Next.'
He guest-starred on 'The Big Bang Theory' and portrayed Howard Wolowitz's little brother. Most recently, he has worked on 'Fresh Off the Boat,' 'Grey's Anatomy,' and 'Dynasty.' Besides his acting credits, the 31-year-old is also an accomplished DJ and has earned wide renown for his capabilities. He helms Party101 and conducts his activities under its purview. Fans and readers can find the latest updates of Matt's shows and merch on Party101's Instagram page.
Where is Elizabeth Gillies Now?
After getting her start on Broadway at age 15, Elizabeth mapped the road to success after appearing on 'Victorious.' Since the show, the actress has worked on several notable productions. Her credits post-'Victorious' include, 'Dynasty,' 'Arizona,' 'Winx Club,' and 'Family Guy.' Like many of her co-stars, Elizabeth also had her musical awakening on the show.
After debuting as a singer on the show, she released several singles, sang alongside Victoria Justice and even appeared in Ariana Grande's music videos. The 30-year-old recently collaborated with Seth MacFarlane during the COVID-19 pandemic and released an album titled, 'Songs from Home.' Elizabeth has also worked on 'Spread,' a film currently in post-production. Besides this, the singer enjoys marital bliss with her husband and music producer Michael Corcoran. The couple first met on the 'Victorious' set.
Where is Ariana Grande Now?
Earning a platform through the Nickelodeon sitcom, the pop culture icon has consistently worked to climb the ladder of success. Since the show, the singer, songwriter, and actress has become one of the most influential figures in entertainment. Especially known for her octave vocal range and whistle register, Ariana Grande is the recipient of Grammy Awards, Billboard Music Awards, and American Music Awards and has even set 30 Guinness World Records. The 30-year-old's single 'Thank U, Next' didn't just feature her 'Victorious' co-stars but was also nominated for Album of the Year. Often described as a soprano, Ariana credits Whitney Houston and Mariah Carey as her inspiration.
She has been named Time's 100 Most Influential People in the World twice. Ariana has a string of products and business ventures. From releasing select luxury handbags and fragrances to launching her makeup line, R.E.M. Beauty, in 2021, the star has acquired unprecedented success. Besides this, she has also earned acclaim for her acting. She has worked on 'Zoolander 2,' 'Don't Look Up,' and 'Underdogs.' Her concert film 'Ariana Grande: Excuse Me, I Love You' has also earned wide acclaim. Besides this, the musician's private life has also been put under the spotlight more than once. The star had gotten married to Dalton Gomez in 2021 after dating for 11 months. However, the couple separated in 2023. She has since been together with her 'Wicked' costar Ethan Slater, who also separated from his wife Lilly Jay recently.
Where is Avan Jogia Now?
After kickstarting his career through 'Caprica,' Avan earned his breakthrough on 'Victorious.' During this time, the Canadian actor also founded Straight But Not Narrow, an online organization for the LGBTQIA+ community to raise awareness. Since his appearance on the show, Avan has retained his acumen for expression and has appeared on productions like 'Now Apocalypse,' 'Twisted,' 'Zombieland: Double Tap,' 'Resident Evil: Welcome to Raccoon City.'
The polyglot 31-year-old carries Gujrati, Welsh, English, and German descent and has even dabbled in directorials. His debut project as a director was released in 2018 and titled, 'Paper Year.' The 31-year-old has recently published a book titled, 'Mixed Feelings,' where he details the correlative experiences of growing up as a mixed-race person. Avan's latest works include Netflix's 'Choose Love,' 'Johnny & Clyde,' and 'The Stranger.'
Where is Daniella Monet Now?
After setting the stage for her younger sister on the show, Trina Vega occupied a pivotal place in the series. Since her appearance on the show, Daniella has carried her affable demeanor and branched out her horizons as an actor. The 34-year-old has worked on sketch comedy series and starred on 'Winx Club,' 'Paradise Run,' 'Aloha Surf Hotel.'
She was also the host of 'AwesomenessTV,' and 'Paradise Run.' The 34-year-old also helms the operations of her co-founded vegan beauty brand, Kinder Beauty. She also inspires countless to live a plant-based life with purpose and manages an online community through her app and social media presence. On the personal front, Daniella enjoys equal happiness. The television personality tied the knot with Andrew Gardner after six years of dating and welcoming their son and daughter – Ivry and Gio.
Where is Eric Lange Now?
Earning his start in 'High School High,' the actor significantly grew in an array of supporting and leading roles. Before appearing on 'Victorious,' his credits included, 'Law and Order: Special Victims Unit,' 'Criminal Minds,' and 'CSI.' Since his appearance on the sitcom, Eric has worked on 'Modern Family,' 'Weeds,' 'Fear Inc.' and Netflix's 'Narcos.' On the personal front, the 50-year-old enjoys equal bliss with his wife, Lisa Sabatino, their two children, and dog, Luna. He is also an advocate for the SAG-Writers Guild Strike and regularly attends protests for the same.
Where is Lane Napper Now?
Showcasing his prowess as a choreographer on the show, Lane accrued wide renown. However, 'Victorious' wasn't his first brush with Nickelodeon sitcoms. The actor had previously worked on 'iCarly,' and 'Drake & Josh' as well. After the show, Lane worked on a sci-fi thriller titled 'Consensus Reality.' However, he has largely retained his position as a choreographer and acting coach. The 56-year-old now delivers dancing lessons and teaches choreography at the Broadway Dance Centre. He is also the choreographer for the K-pop band EXP and has his own school. Fans and readers can also find the details of his dance, acting, and improv workshops on his Instagram.
Where is Michael Eric Reid Now?
The Bronx native is no longer just an actor. After earning recognition for his role as Sinjin Van Cleef on the show, Michael went on to work on 'Mamaboy' and made guest appearances on 'Modern Family,' 'The Blacklist,' and 'Paradise City.' He has since become an online creator. With an ever-evolving following on Instagram, the 30-year-old is also working as a Cameo creator and streams weekly on Twitch. On the personal front, the television personality enjoys equal bliss with his partner, Sapna Suresh.
Where is Jim Pirri Now?
Initially an engineering major, Jim eventually found his calling in entertainment. From working as a theatre artist in the late 80s, the actor had several credits under hsi belt before he appeared on 'Victorious' as Tori's dad. The 'Friends' and 'Lethal Weapon' actor has since started voicing characters in video games. With a legion of credits to his name, the 56-year-old regularly appears on game shows and conventions as well.
Where is Jennifer Carta Now?
After making her debut in the 1990s through 'Law & Order,' Jennifer went on to work in several renowned productions. Having earned equal renown for her performance as Mrs. Vega on 'Victorious,' she has since worked on 'NCIS: Los Angeles,' 'Teen Wolf' and 'Far More.' From appearing in television movies to short films, Jennifer continues to exponentiate her credits. On the personal front, the 52-year-old enjoys equal bliss with her husband, Jeffrey Nicholas Brown, their son Oliver and their dog, Sadie.
Where is Marilyn Harris Now?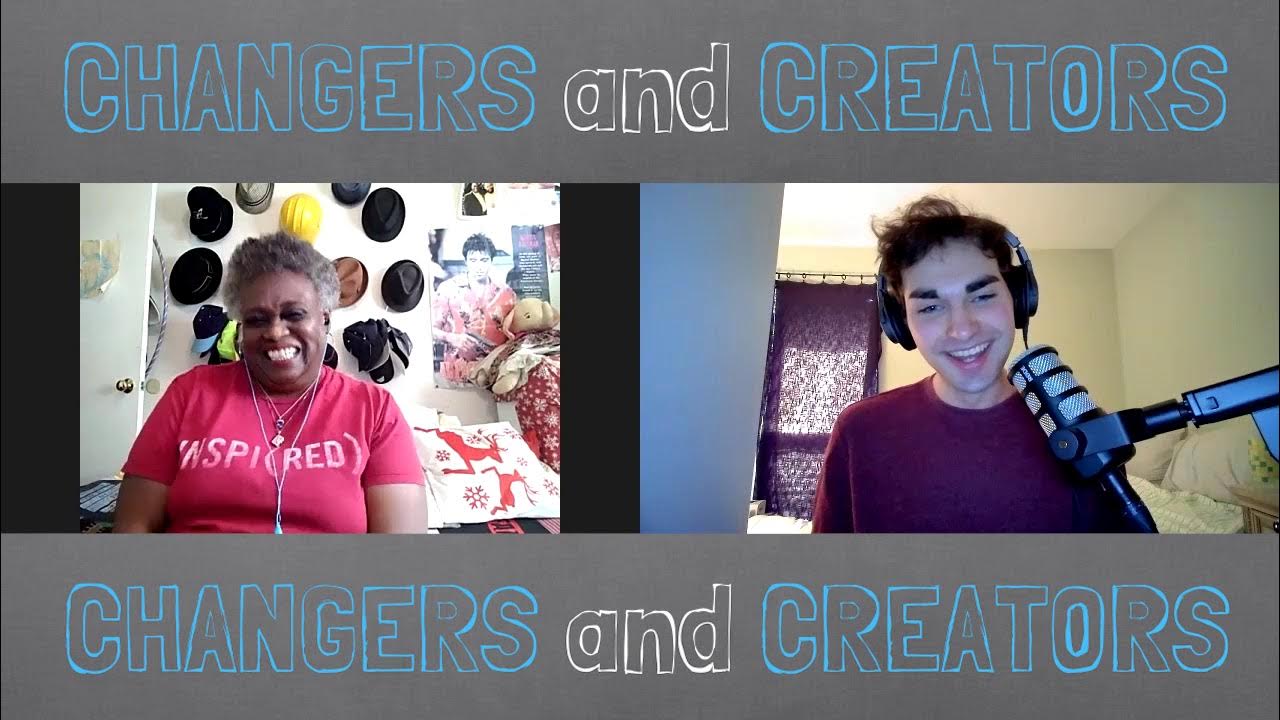 From working as a secretary to finding her flair for acting and entertainment, Marilyn has consistently expanded professionally and personally. Since her appearance on the show, she has also worked on 'American Crime Story,' 'The Walking Dead in the Hood,' and 'Decker.' Besides this, she has also risen to success as an online creator and is known for her online persona- Crazy Cool Grandma. She's also a YouTube and TikTok creator and has appeared on Bennett Scheer's podcast.
Where is Susan Chuang Now?
While her notable performance on 'Victorious' has been widely acknowledged, the actress has also guest-starred on several renowned television series. Some of her credits include, 'Young Sheldon,' 'The Big Bang Theory,' 'Mom,' 'S.W.A.T.,' 'Friends' and 'Shameless.' Even though the 55-year-old continues to create new professional milestones, she largely remains private about her personal life and likes to keep things under wraps.
Where is Darsan Solomon Now?
Darshan rose to prominence after working on 'Awkward.' Shortly after his appearance on 'Victorious,' he also earned a recurring role on 'Community,' and 'The Goldbergs.' The 30-year-old has since branched out into writing and has been an active part of the SAG-AFTRA Strike. Apart from this, he is also an online creator and has an ever-evolving following on Instagram. He also works as a Cameo Creator.
Read More: Best Nickelodeon Movies