Helmed by Marni Banack, 'Everything Christmas' is a merry Hallmark movie about a road trip to a fantastical, perpetually holiday-themed destination, Yuletide Springs. Lori-Jo is fascinated by the town, which has Christmas celebrations all year round. She drags her workaholic best friend, Victoria AKA Tori, with her on a road trip to honor her late grandmother. While en route, their car breaks down, and a handsome stranger, Carl, stops by and helps them out.
Lori-Jo and Tori join him, and later on, another like-minded stranger, Jason, enters the scene. Together, the four of them embark on a journey to their destination. On their way, they make brief stops to enjoy attractions by the way-side before reaching the fabled town to revel in endless Christmas cheer. With such an interesting setting packed with immaculate Christmastime vibes and stunning visuals, one would really want to know if such a town actually exists or what is the filming location of 'Everything Christmas.'
Everything Christmas Filming Sites
'Everything Christmas' was filmed in the province of Newfoundland and Labrador. The town of Yuletide Springs is actually entirely fictional. In reality, the city of St. John's in Newfoundland and Labrador, the province located in the eastern part of the Great White North, doubled up as the fictional town in the Christmas-themed movie. Although the production team has remained tight-lipped about the details of filming, in all likelihood, it was carried out in the second half of 2022 or early 2023.
St. John's, Newfoundland and Labrador
The quaint town of St. John's actually stands in for Yuletide Springs, the film's primary setting where Christmas is celebrated across the year. In particular, Lester's Farm Chalet, which is a party venue in the heart of Saint John's, was used to shoot the majority of the movie. Spanning over 100 acres and located at 92 Pearltown Road, the farm is open to the public as a winter wonderland attraction, with dining, horse-drawn sleigh rides, and their own in-house Santa Claus. The venue is open to be hired as a whole, as was done by the Hallmark crew for the movie. It was, of course, adorned with additional Christmas trees, lights, stalls, and an assortment of attractions for the purpose of filming.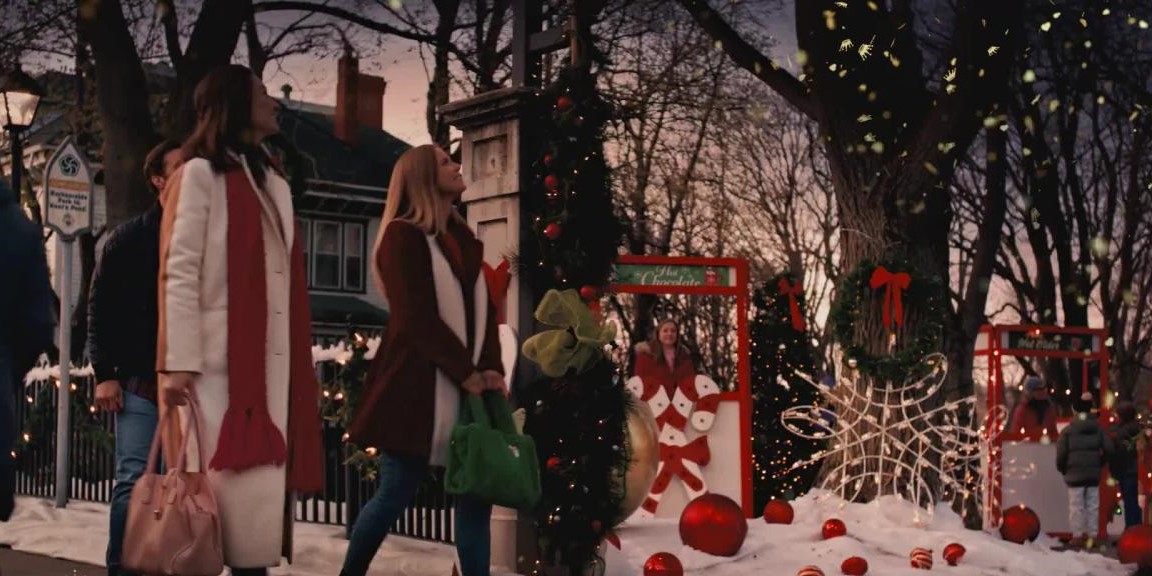 Jim and Michelle Lester are owners of the agritourism business that has become quite a popular attraction in the city. Interestingly, Jim, a sixth-generation farmer, and his two Percheron horses, Mike and Molly, also make a cameo in the movie. In an interview with Salt Wire, Jim talked about bagging the opportunity to enter the spotlight in early 2022. He said, "We're one of the most attractive places in Canada and possibly North America to produce smaller budget films. They approached us, looking for a location for some key scenes in their movie."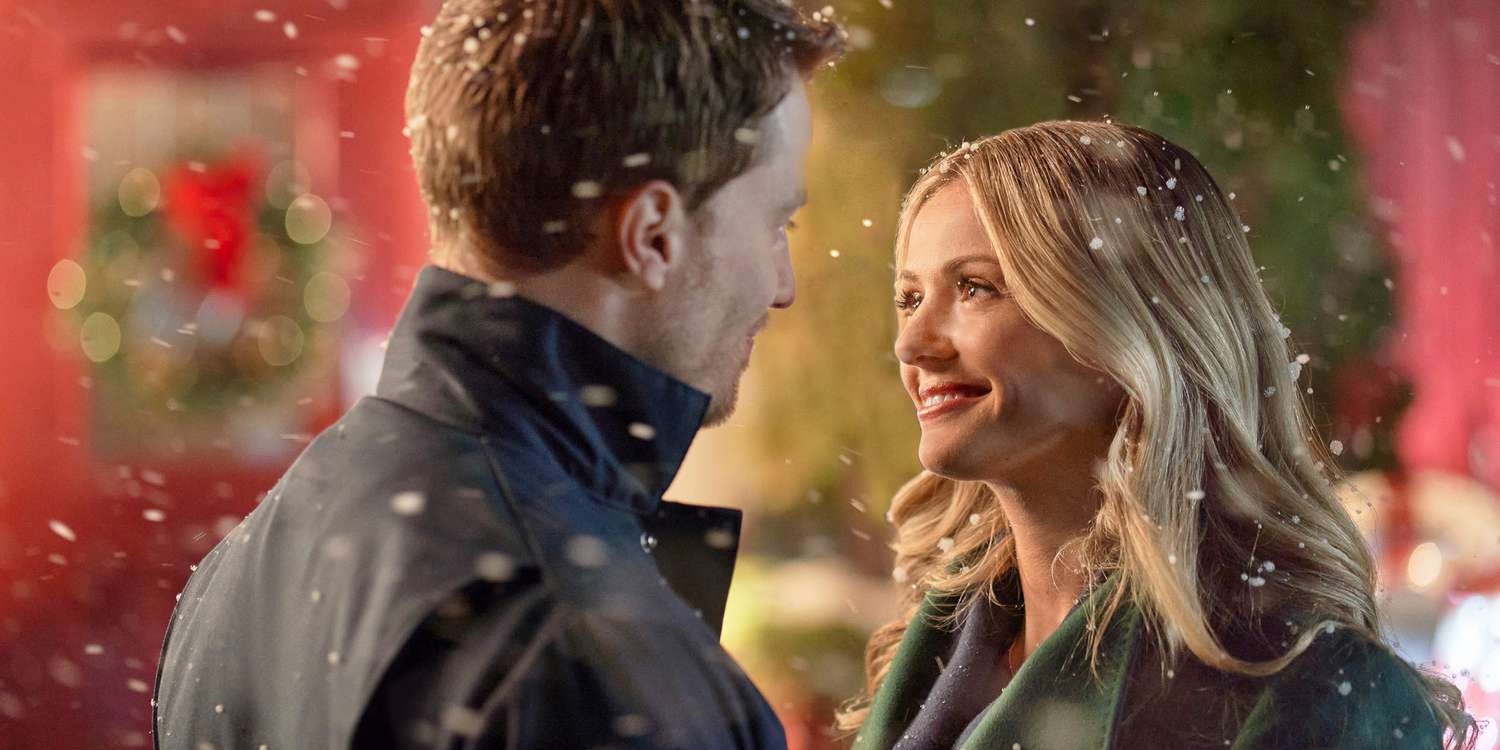 Describing his experience on set and the conduct of his loving horses, Jim added, "I was so impressed with how they fit right into the role. Even though they were in a strange environment, and a lot of things that they're not used to on a regular day." Saint John's offers a number of cinematic landscapes for filmmakers to explore.
The city, located on the eastern edge of the Avalon Peninsula in the southeast region of Newfoundland, offers stunning sceneries of nature with a small-town charm, perfect for a film like 'Everything Christmas.' The town is considered underrated in terms of tourism and film production alike. John Malkovich starrer 'Dominion' as well as 'Children of a Lesser God' and 'Fourth Floor' were filmed in the town.
Everything Christmas Cast
Cindy Busby leads the cast of 'Everything Christmas' by essaying the character of Lori-Jo, who is a fan of Christmas and seeks to enjoy the holiday season in all its glory. You may recognize the talented actress from her portrayal of Ashley Stanton in 'Heartland,' Rebecca Jennings in 'Cedar Cove,' and Jenny Klein in 'Supernatural.' Her other works include 'Toying with the Holidays' and 'Diary of a Wimpy Kid.' Joining Busby is Corey Sevier, who steps into the role of Carl in the Christmas movie. He is best known for his performance as Dan Maddison in 'Little Men' and Seth Gunderson in 'Cedar Cove.'
Over the years, Sevier has showcased his acting prowess in multiple productions, such as 'Lassie,' 'Immortals,' 'Awaken,' 'Mistresses,' 'Wild Card,' and '2030 CE.' Apart from the aforementioned actors, 'Everything Christmas' also features a talented supporting cast, comprising Katherine Barrell as Lori-Jo's best friend Victoria AKA Tori and Andrew Halliday as Randy. Barrell is a popular face in the world of entertainment and has shows and movies like 'Wynonna Earp,' 'Good Witch,' 'Workin' Moms,' 'Star Trek: Discovery,' and 'A Godwink Christmas: Miracle of Love' to her credit.
Read More: Best Family Comedy Movies of All Time