'The Old Man' presents several intriguing characters from the world of spies and secret agents while telling the story of Dan Chase (Jeff Bridges). Chase, a former CIA operative living a quiet life, is forced to go on the run after his past sins catch up to him. He becomes a target of the CIA, and Agent Raymond Waters is in charge of tracking down and catching Chase.
However, the show's third episode reveals a surprising twist that hints at Waters' connection to warlord Faraz Hamzad who wants Chase delivered to him. If you watched the episode and grew curious about Agent Waters and his link to Faraz Hamzad, let us share everything you need to know! SPOILERS AHEAD!
Who Is Agent Waters?
Agent Raymond Waters is introduced in the first episode of 'The Old Man.' He is a CIA agent in charge of the mission to track down Dan Chase and works closely with FBI Assistant Director Harold Harper (John Lithgow). Waters has detailed knowledge about Dan Chase's exploits as a CIA agent, especially in Afghanistan during the Soviet-Afghan War of the 1980s. Thus, he is an ideal candidate to run the mission.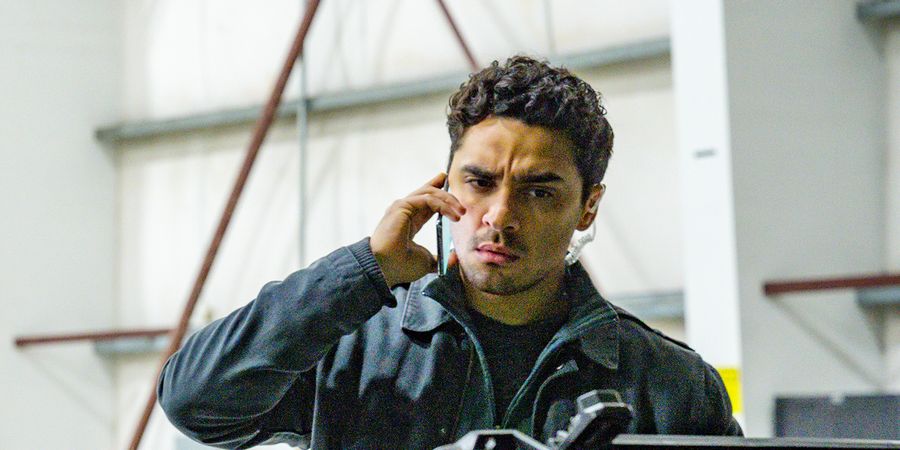 While Waters is dedicated to his job, he is suspicious of Harper's true motives and believes he is helping Chase. Thus, Waters tries to get Harper's trusted protégé, Angela Adams (Alia Shawkat), to turn on her mentor, but to no avail. As the story progresses, Harper and Waters continue to cause friction in the mission. In the series, actor E. J. Bonilla portrays the role of Agent Raymond Waters. Some viewers might recognize the actor as Marino in the action film 'Gemini Man.' However, Bonilla is also known for his performances in shows such as 'Bull,' 'Shameless,' and 'Unforgettable.'
Why Is Agent Waters Working For Faraz Hamzad?
In the third episode, after Chase shoots down a CIA drone and foils a SWAT team's invasion of Zoe's home, Waters becomes convinced that Harper knows more about the feud between Chase and Hamzad than he is letting on. Harper finally reveals that Chase eloped to the United States with Hamzad's wife, Belour, and Harper helped him in doing so. At the same time, Harper questions why Waters was chosen to run such a dangerous and top-secret mission despite not being qualified to do the same. Thus, Harper predicts that Waters is working for Hamzad.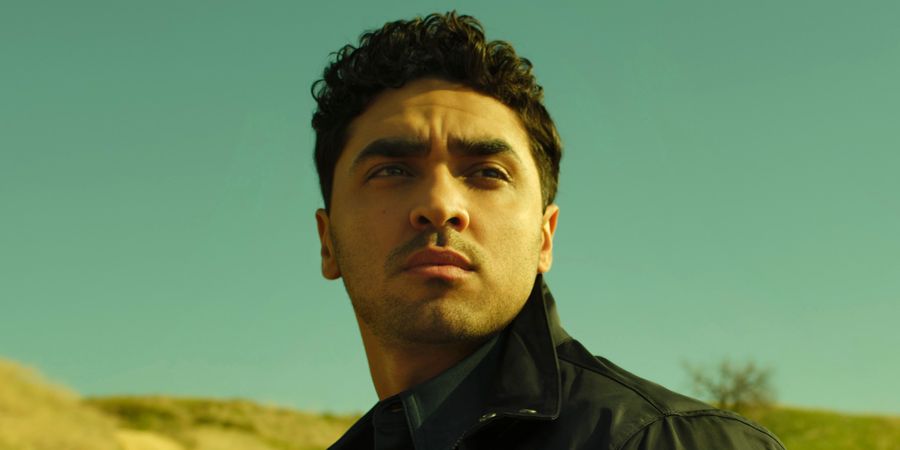 Waters denies having ties with Hamzad, but the third episode hints that there is some connection between him and the warlord. Agent Adams points out that Waters is a nosey person and generally disliked within the CIA with no links to the top brass. Therefore, he was likely chosen by Hamzad to find and bring Dan Chase to him as his nosey nature would dig up dirt about the CIA and its involvement in the Soviet-Afghan War.
Thus, Hamzad's true motive seems to be tarnishing the image of the CIA, which opposed his rule in Afghanistan and likely led to his downfall. Hence, a nosey agent like Waters best suits the profile for his job. When Agent Adams suggests directly asking Hamzad about the true reason behind his interest in the hunt for Dan Chase, Waters agrees to set up a meeting. Thus, it is seemingly confirmed that Waters does have ties with Hamzad. However, whether he is working on direct orders from the warlord remains to be seen.
Read More: Who Is Julian Carson in The Old Man? Is He Dead or Alive?