'Love at First Sight' is a delightful romantic comedy helmed by director Vanessa Caswill and penned by screenwriter Katie Lovejoy, drawing inspiration from Jennifer E. Smith's 2011 novel, 'The Statistical Probability of Love at First Sight.' The film boasts a talented ensemble cast, including Haley Lu Richardson, Ben Hardy, Dexter Fletcher, Rob Delaney, Sally Phillips, and Jameela Jamil. The story unfolds during a transatlantic flight from New York to London, where Hadley and Oliver unexpectedly discover a profound connection and fall head over heels for each other.
Yet, their budding romance takes an unexpected twist when they become separated during customs, leaving them with seemingly insurmountable odds of ever reuniting. However, as fate would have it, destiny might just have a few surprises up its sleeve, poised to rewrite their love story. Get ready to fall head over heels all over again. Here's a collection of enchanting films that, just like 'Love at First Sight,' prove that destiny has a way of rewriting the script of your heart. You can watch most of these movies like 'Love at First Sight' on Netflix, Hulu, or Amazon Prime.
10. About Fate (2022)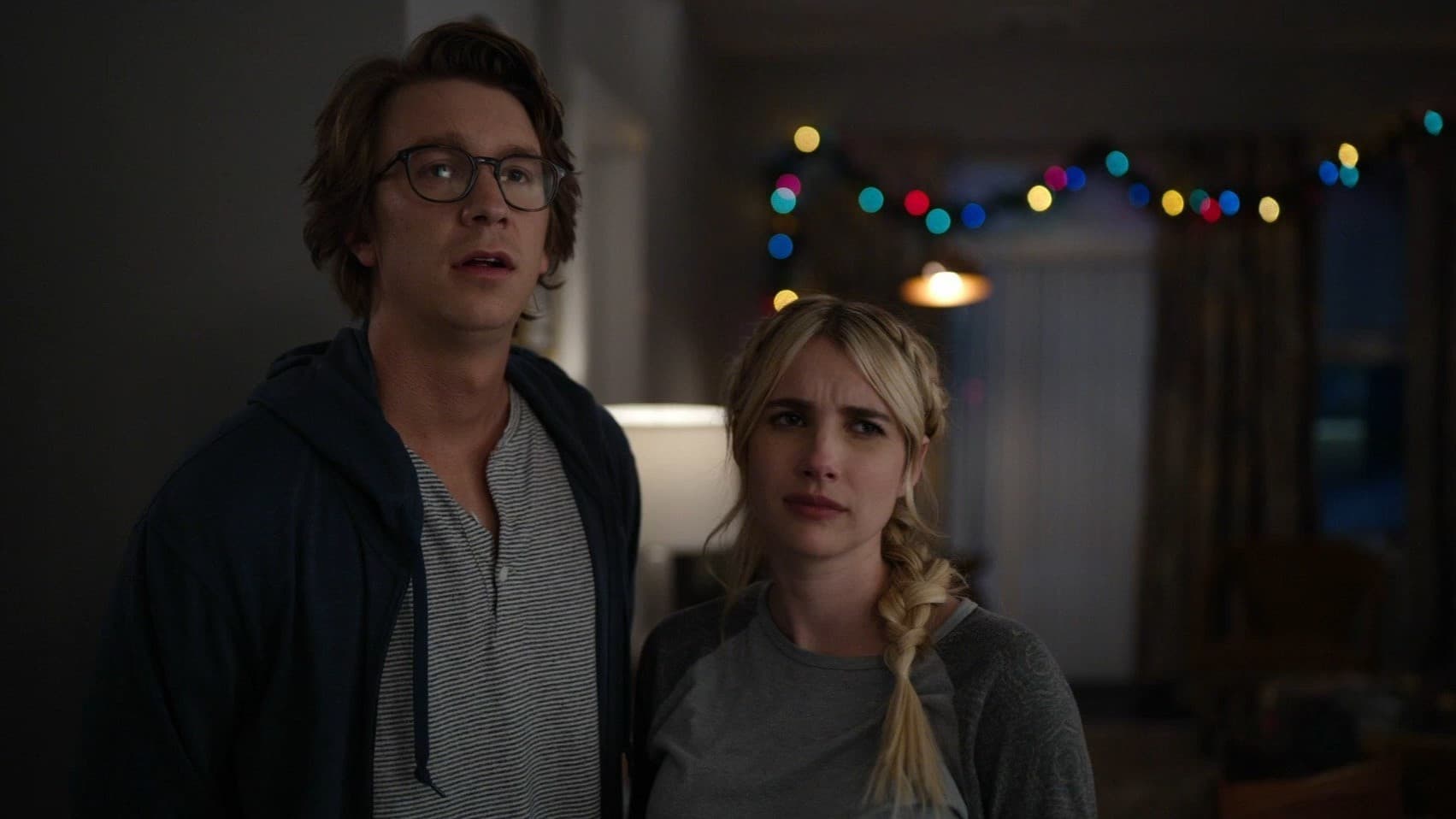 'About Fate' is a whimsical romantic comedy movie directed by Maryus Vaysberg, with Tiffany Paulsen at the screenwriting helm. A modern retelling of the 1976 Soviet television classic, 'The Irony of Fate,' it stars the charismatic trio of Emma Roberts, Thomas Mann, and Madelaine Petsch in leading roles. In this delightful romp, two eternal believers in love find themselves in search of its elusive essence.
However, destiny decides to play matchmaker on a turbulent New Year's Eve, resulting in a hilarious rollercoaster of comedy and chaos. Both 'About Fate' and 'Love at First Sight' explore the serendipitous nature of love, where chance encounters and twists of fate lead characters on unexpected romantic journeys.
9. In Your Eyes (2014)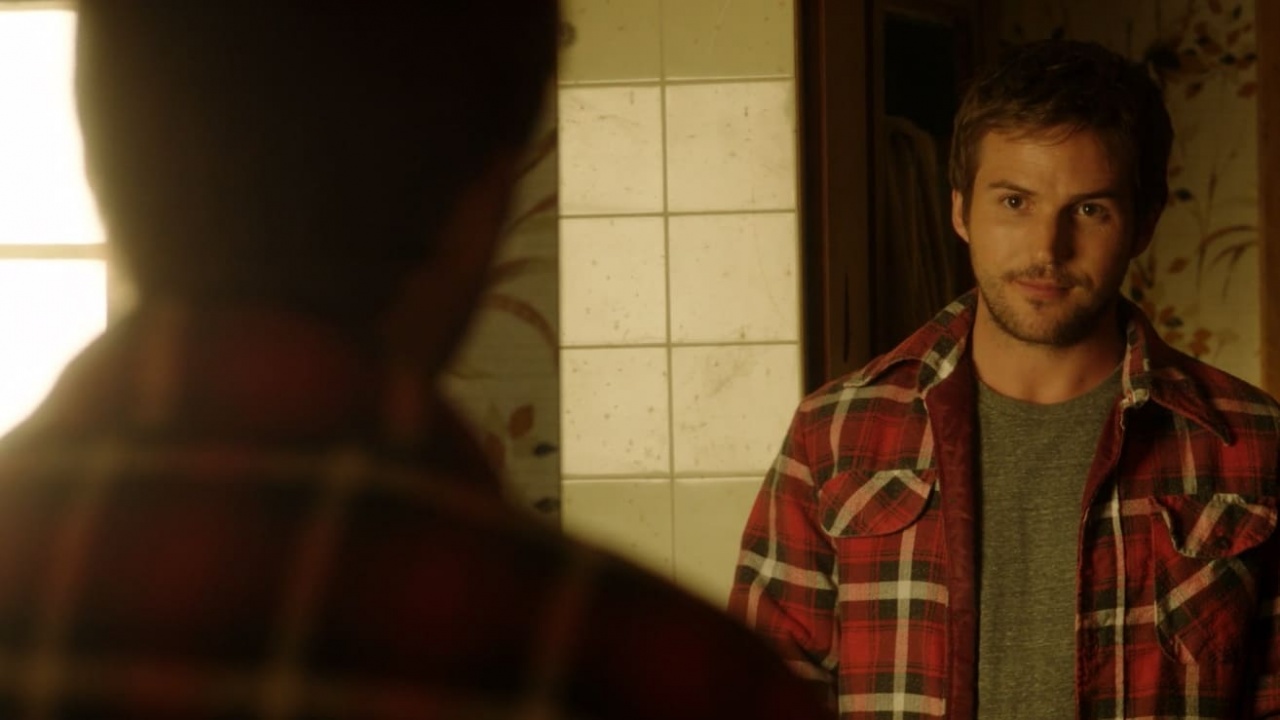 'In Your Eyes' is a supernatural romance directed by Brin Hill, with a script penned by Joss Whedon. The film features a talented ensemble cast, including Zoe Kazan, Michael Stahl-David, Nikki Reed, Steve Harris, and Mark Feuerstein. Set against the backdrop of New Mexico and New Hampshire, 'In Your Eyes' unfurls the captivating story of Dylan and Rebecca.
Despite residing on opposite coasts, these two strangers share an extraordinary connection as they are able to feel each other's emotions from afar in a mystical and heartwarming tale of love transcending distance. Both 'In Your Eyes' and 'Love at First Sight' explore the theme of deep, inexplicable connections between strangers, where characters share an extraordinary bond that defies physical distance and conventional logic.
8. A Tourist's Guide to Love (2023)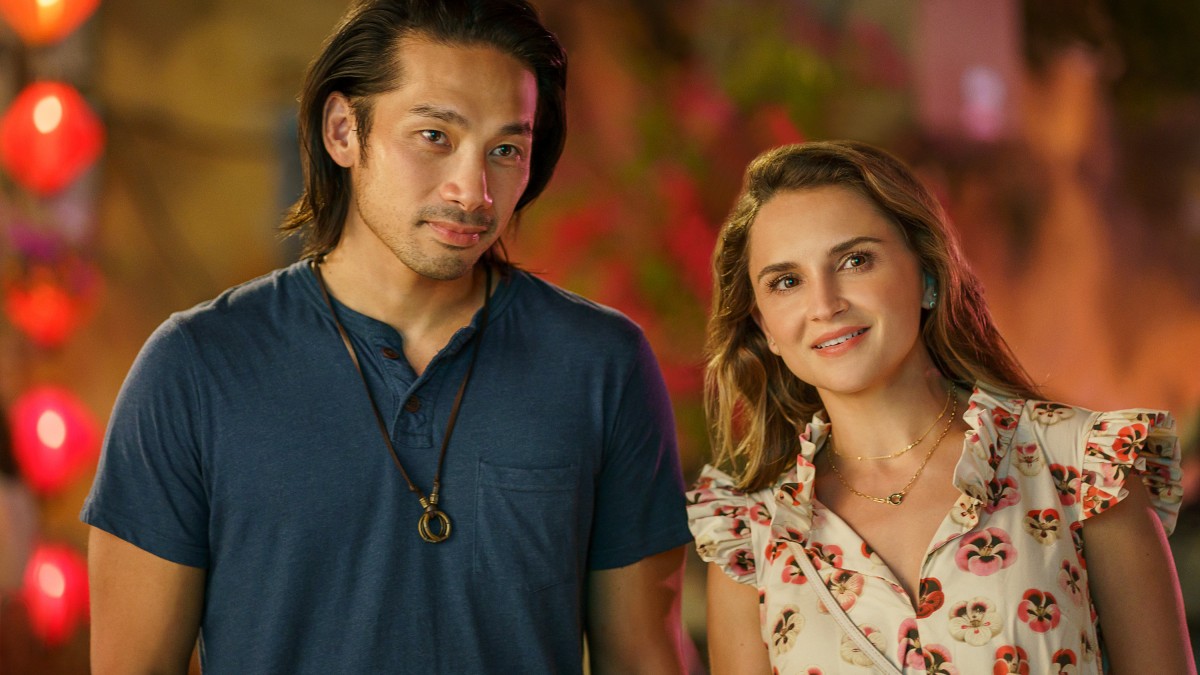 'A Tourist's Guide to Love' is a heartwarming romantic comedy directed by Steven K. Tsuchida. The film boasts a talented ensemble cast featuring Rachael Leigh Cook, Scott Ly, Missi Pyle, Ben Feldman, Nondumiso Tembe, and Andrew Barth Feldman. In this charming story, a travel executive reeling from an unexpected breakup embarks on an undercover assignment to uncover the secrets of Vietnam's tourist industry.
Along the way, she not only discovers the wonders of the country but also stumbles upon a captivating adventure and unexpected romance with her Vietnamese expat tour guide. Both 'A Tourist's Guide to Love' and 'Love at First Sight' share the premise of unexpected love blossoming against the backdrop of travel and exploration, where characters embark on journeys that lead to surprising romance.
7. TiMER (2009)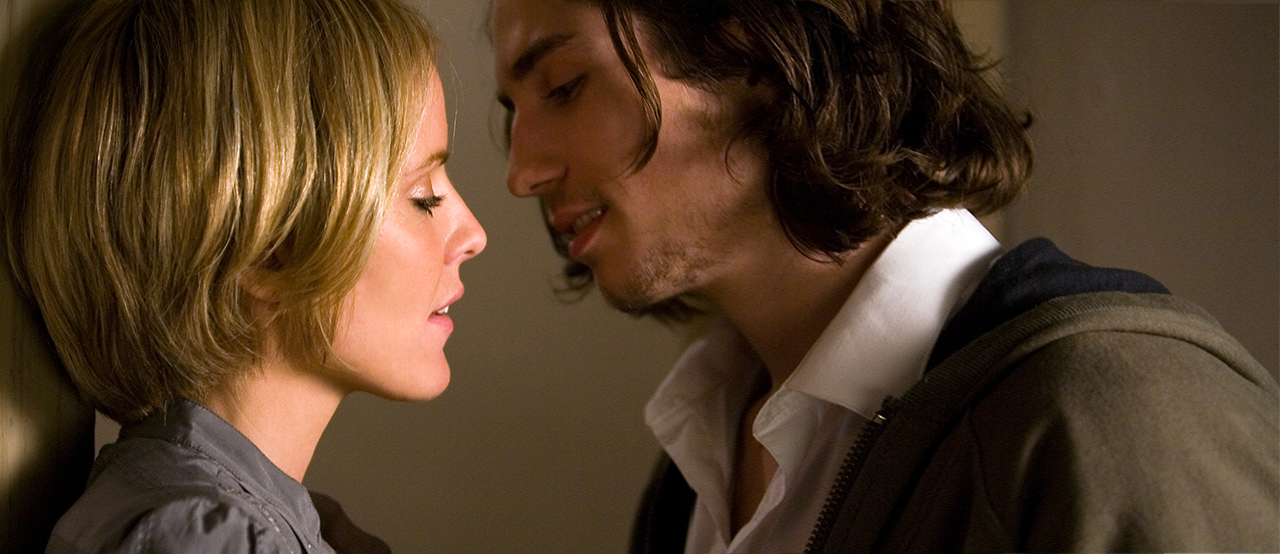 'TiMER,' directed by Jac Schaeffer, is a thought-provoking romantic comedy film with a touch of science fiction. It stars Emma Caulfield, John Patrick Amedori, and Michelle Borth in a world where people have timer devices implanted that count down to their destined meeting with a soulmate. Themes of fate, love, and the complications that arise when technology intersects with matters of the heart are explored.
This movie shares similarities with 'Love at First Sight' by delving into the intricate dynamics of love and the unexpected ways in which people connect, albeit through a futuristic lens in 'TiMER,' where destiny is determined by a gadget, while 'Love at First Sight' relies on a chance encounter on a flight, both challenging traditional notions of love and fate.
6. Comet (2014)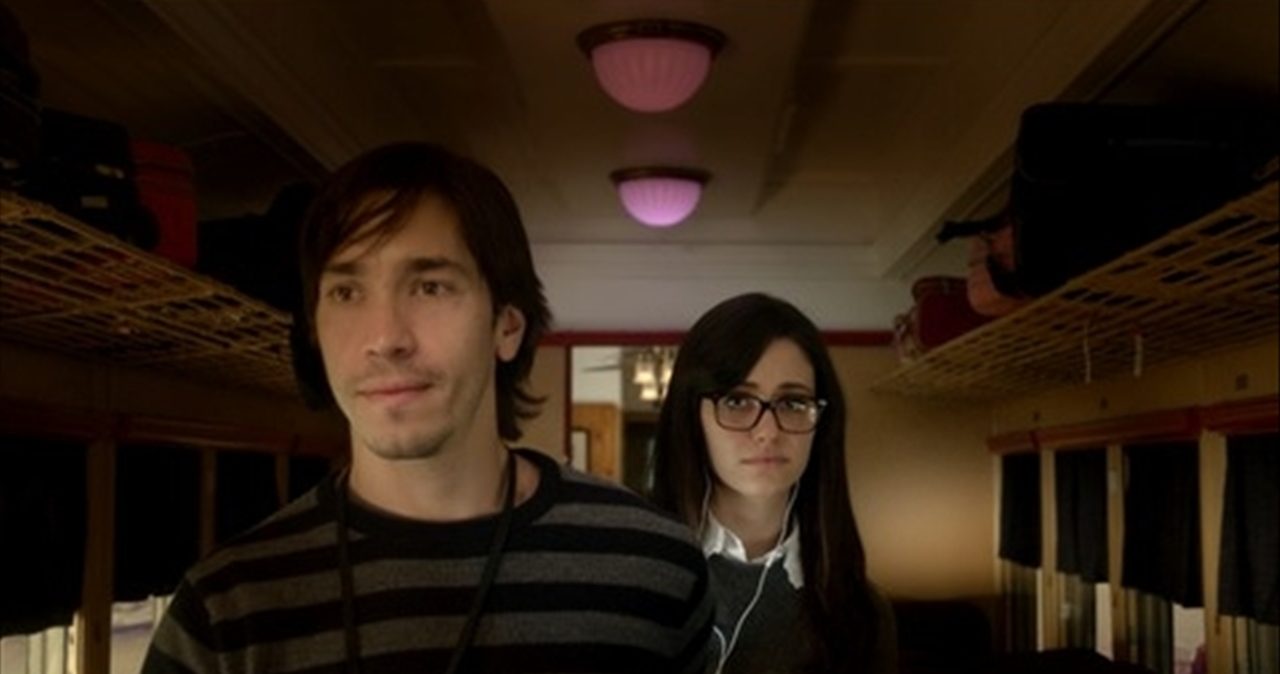 'Comet,' directed by Sam Esmail, falls within the genre of romantic drama with science fiction elements, starring Emmy Rossum and Justin Long. Sparked by a chance meeting under a meteor shower, 'Comet' follows the unconventional relationship of Dell, a pessimist, and Kimberly, a perceptive soul, over six years. Through fragmented glimpses of parallel universes and non-chronological flashbacks, the film paints an intricate portrait of their evolving connection.
Much like 'Love at First Sight,' 'Comet' defies conventional romance storytelling by delving into unconventional narratives and the intricate dynamics of love. Both films share the common thread of unexpected connections and the evolving nature of romantic relationships.
5. Like Crazy (2011)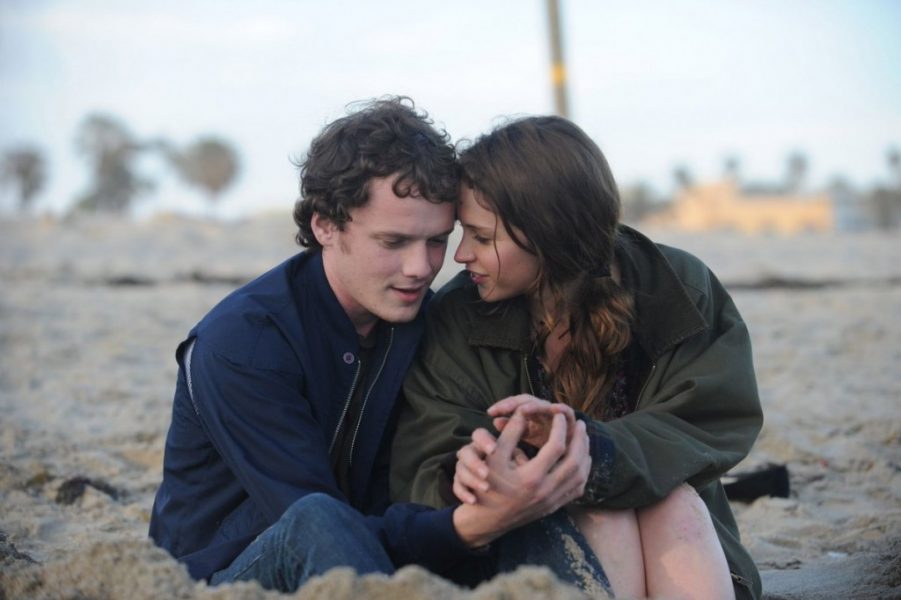 'Like Crazy,' directed by Drake Doremus and featuring the talents of Anton Yelchin, Felicity Jones, and Jennifer Lawrence, is a poignant romantic drama. The film centers on the heart-wrenching tale of Anna (Felicity Jones), a British exchange student, and Jacob (Anton Yelchin), her American love interest. Their passionate connection faces a formidable test when Anna is denied re-entry into the United States due to overstaying her student visa.
Drawing from his own long-distance relationship experiences, Doremus crafts a deeply relatable story that explores the trials and tribulations of love challenged by geographical boundaries and immigration constraints. Both 'Like Crazy' and 'Love at First Sight' dive into the complexities of long-distance relationships, emphasizing the challenges and enduring nature of love when confronted with geographical and logistical obstacles.
4. Along for the Ride (2022)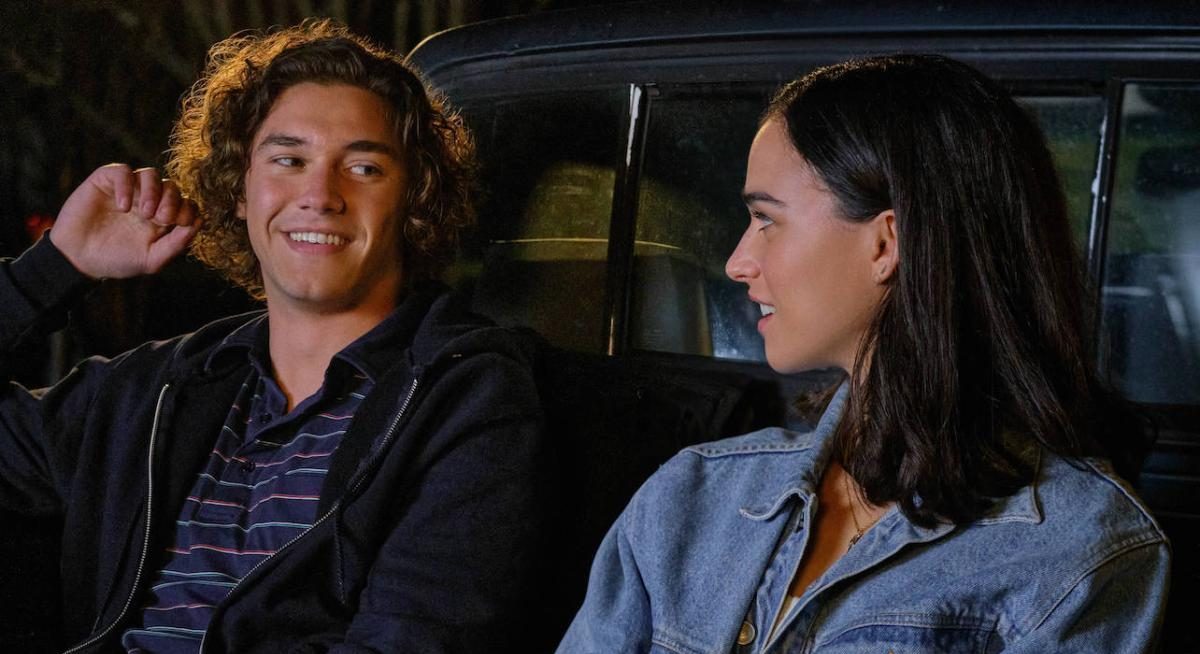 Directed and penned by Sofia Alvarez, 'Along for the Ride' is a romantic drama adaptation of Sarah Dessen's novel. With an ensemble cast featuring Emma Pasarow, Belmont Cameli, Kate Bosworth, Laura Kariuki, Andie MacDowell, and Dermot Mulroney, the film chronicles around the summer before college for Auden, who crosses paths with the enigmatic Eli, another insomniac. Together, in the quiet coastal town of Colby, they embark on nightly adventures that awaken Auden to a world of spontaneity and joy she had never imagined. Much like 'Love at First Sight,' the film explores the transformative power of chance encounters and the unexpected paths that lead to love.
3. Before We Go (2014)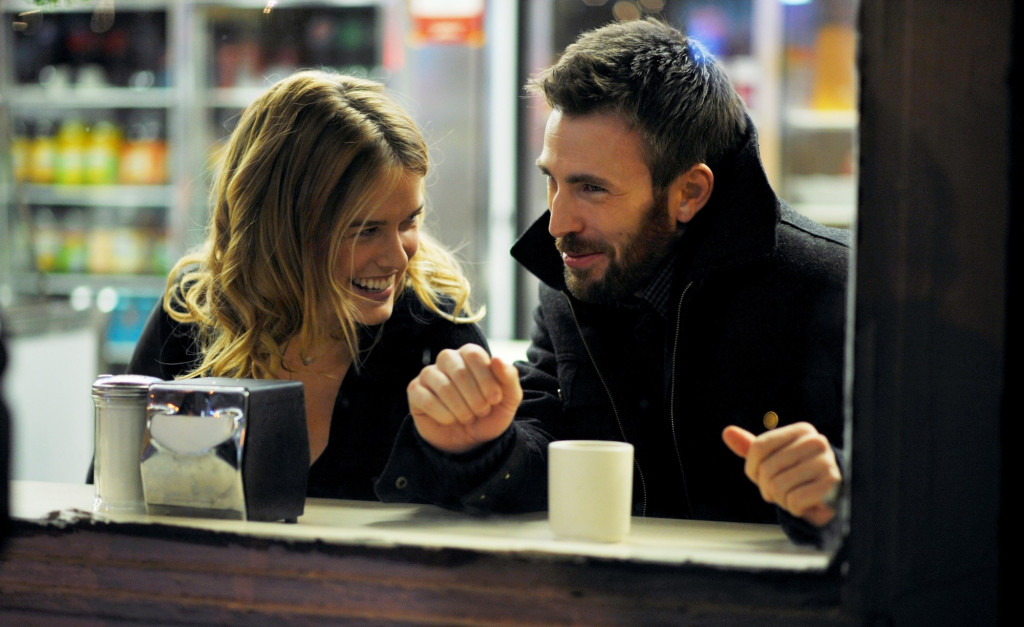 Directed by Chris Evans in his directorial debut, 'Before We Go' features Chris Evans and Alice Eve in the lead roles. The plot revolves around Nick (Evans) and Brooke (Eve), two strangers who cross paths in New York City one fateful night. After Brooke misses her train back to Boston, Nick, a struggling musician, offers to help her navigate the city and find a way home. As the night unfolds, they embark on a journey filled with adventure, deep conversations, and shared vulnerabilities, ultimately forging a powerful connection.
The film explores themes of serendipity, second chances, and the transformative power of human connection. Much like 'Love at First Sight,' 'Before We Go' emphasizes the profound impact of chance encounters on people's lives and how these moments can lead to unexpected and life-changing romantic connections.
2. About Time (2013)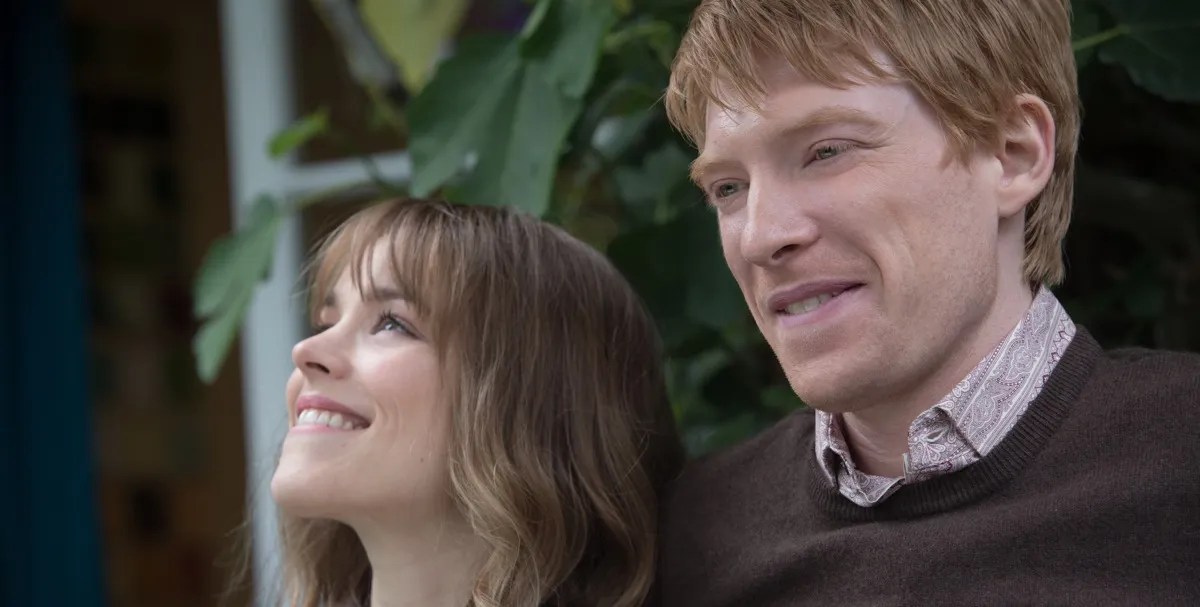 Directed by Richard Curtis, 'About Time' is a charming romantic comedy-drama that stars Domhnall Gleeson, Rachel McAdams, and Bill Nighy. The film follows Tim, who discovers he can time travel within his own life, using this unique ability to win over Mary, the love of his life. Themes of love, family, and the preciousness of time are central to the story. Just like 'Love at First Sight,' 'About Time' explores the idea of love transcending barriers and chance encounters. While 'Love at First Sight' is grounded in serendipity on a flight, 'About Time' whimsically weaves time travel into the narrative, yet both films ultimately emphasize the extraordinary lengths people will go to in pursuit of true love.
1. Before Sunrise (1995)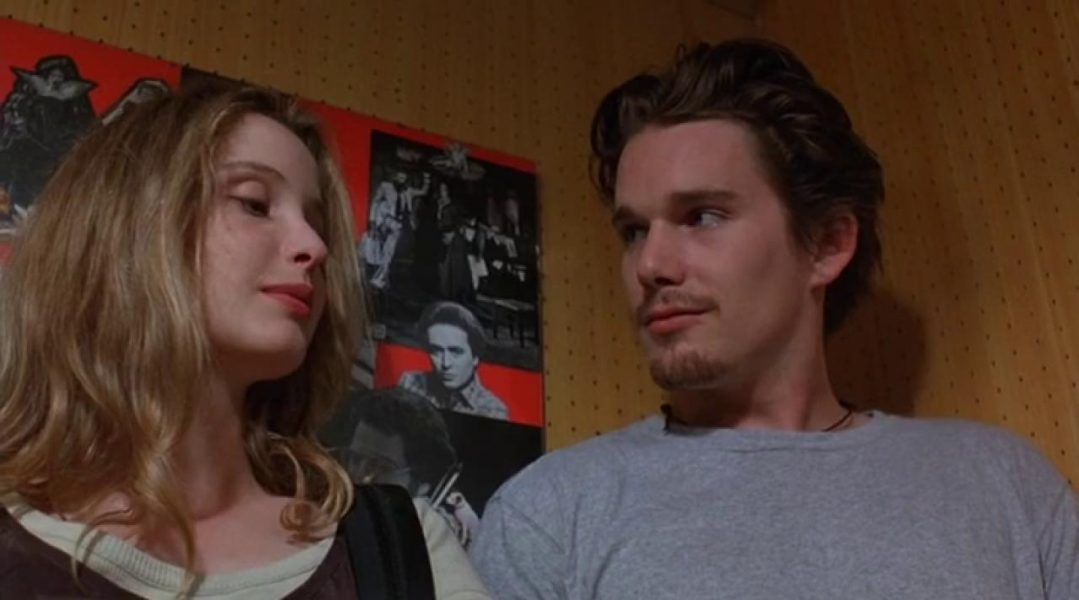 'Before Sunrise,' directed by Richard Linklater and co-written with Kim Krizan, is the opening chapter in the beloved Before trilogy. The film introduces us to Jesse (Ethan Hawke) and Céline (Julie Delpy), two strangers who serendipitously meet on a Eurail train and decide to spend a single night exploring Vienna together. Inspired by Linklater's personal encounters, the film captures the essence of fleeting connections.
Their brief encounter unfolds into a deep, heartfelt connection as they wander through the city, sharing dreams, fears, and the promise of what might have been. The film beautifully captures the magic of a chance encounter evolving into a profound love story, akin to the unexpected romance blossoming in 'Love at First Sight,' both highlighting the transformative power of the fortuitous confluence of two people.
Read More: Best Romantic Drama Movies