'Vacation Friends' is a 2021 uproarious comedy film directed by Clay Tarver that promises a riotous blend of unexpected friendships and wild escapades. In this side-splitting adventure, Mickey and Emily (Lil Rel Howery and Yvonne Orji) are a reserved couple whose meticulously planned dream vacation takes a raucous turn when they encounter a free-spirited and boisterous pair of vacation buddies, Ron and Kyla (John Cena and Meredith Hagner). The seemingly mismatched pairs navigate a series of uproarious misadventures, testing the boundaries of their relationships and pushing the limits of their comfort zones.
The Hulu movie serves up a hearty dose of laughter and camaraderie as it explores the collision of two opposite worlds in the most unexpected and uproarious ways. Step into a world of laughter and chaos with this carefully curated list of similar recommendations. From wild getaways to unlikely connections, these films deliver a riotous blend of comedy and unexpected friendships that will keep you entertained from start to finish. You can watch most of these movies like 'Vacation Friends' on Netflix, Hulu, or Amazon Prime.
8. Get Him to the Greek (2010)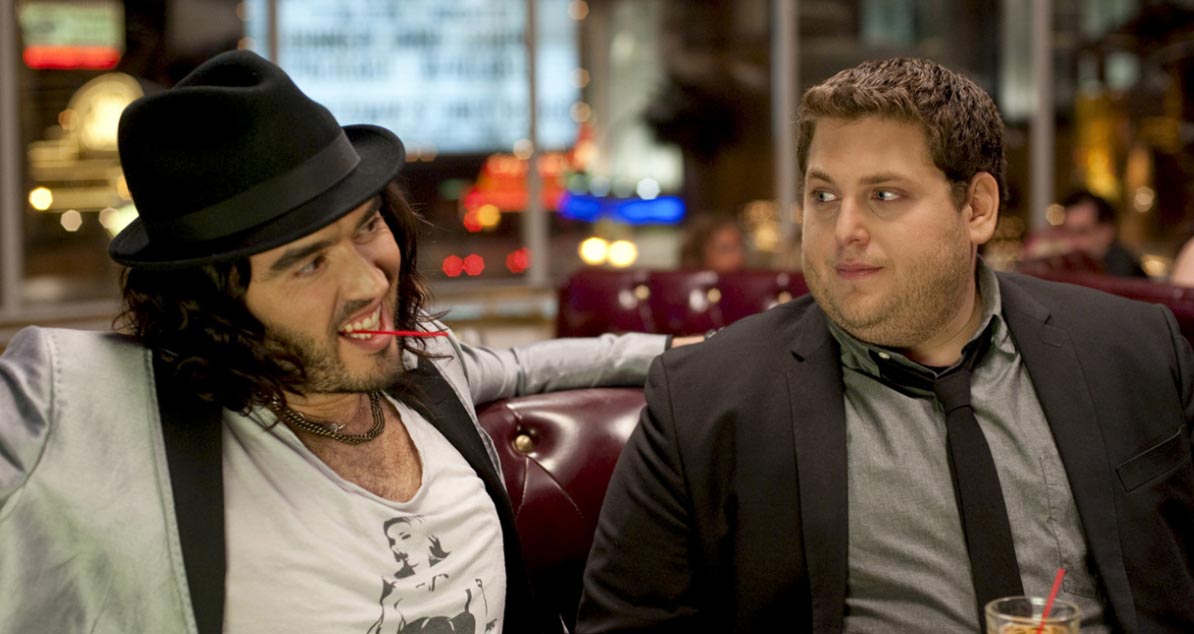 'Get Him to the Greek' is a comedy film written and directed by Nicholas Stoller. It features Russell Brand and Jonah Hill in its leading roles, inviting audiences into a hilarious journey of music, chaos, and unexpected camaraderie. The plot follows a record company intern tasked with escorting a wild and unpredictable rock star to a comeback concert at the Greek Theatre.
As the two embark on a madcap journey filled with outrageous incidents, their strained relationship evolves into an incredible bond. Similarly, 'Vacation Friends' features a reserved couple whose dream vacation takes a hilarious turn when they befriend a free-spirited pair, leading to hilarious adventures and newfound connections.
7. Hot Tub Time Machine (2010)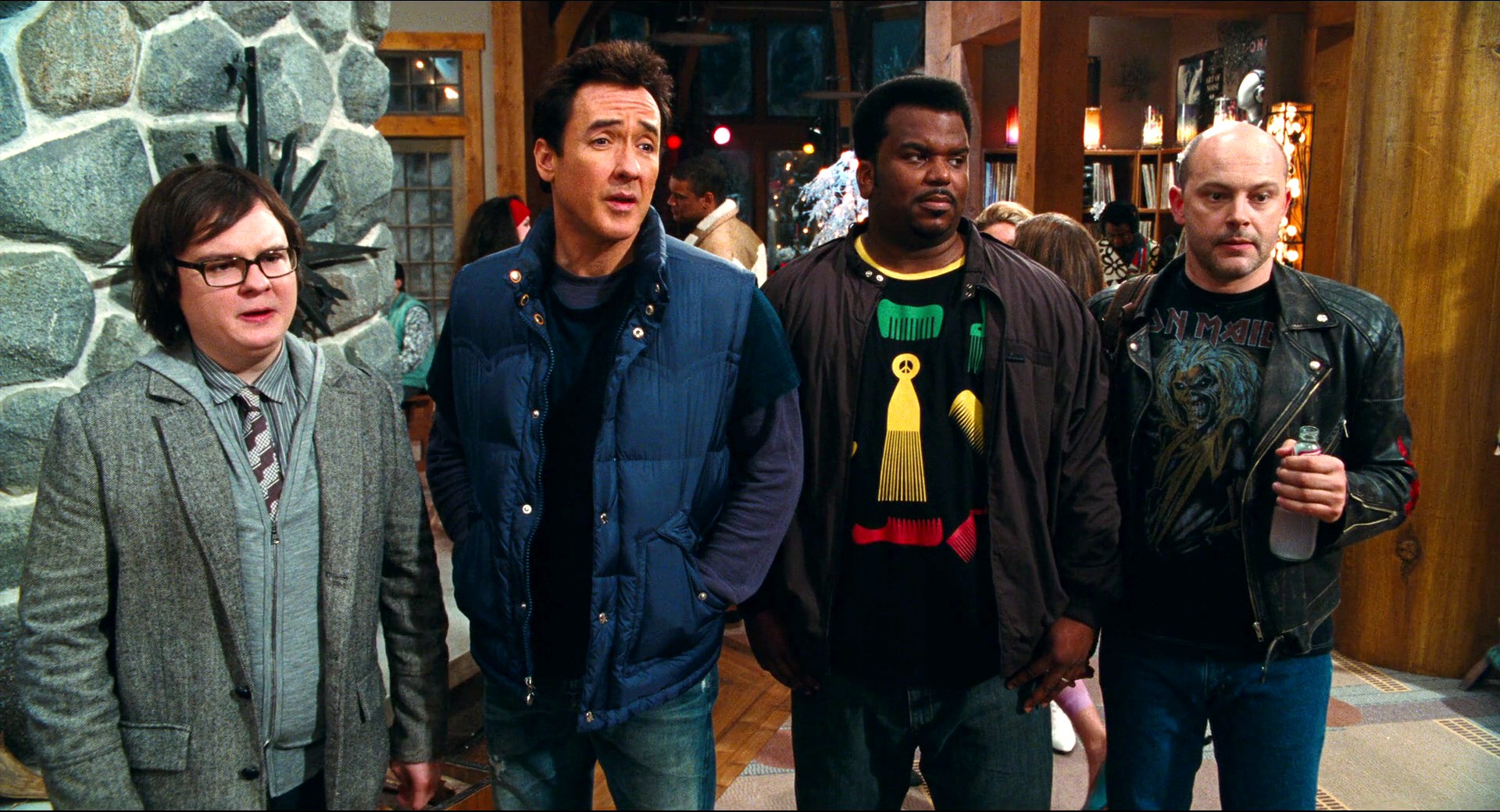 Directed by Steve Pink and featuring John Cusack, 'Hot Tub Time Machine' is a science-fiction comedy film with a unique twist on time travel. Four friends are transported back to the 1980s after a night of partying in a time-traveling hot tub in 'Hot Tub Time Machine.' Their bonds are tested and strengthened as they navigate the past and encounter hilarious situations. Similarly, in 'Vacation Friends,' unexpected friendships form amidst wild vacation antics, showcasing the enduring power of camaraderie through uproarious adventures.
6. 21 & Over (2013)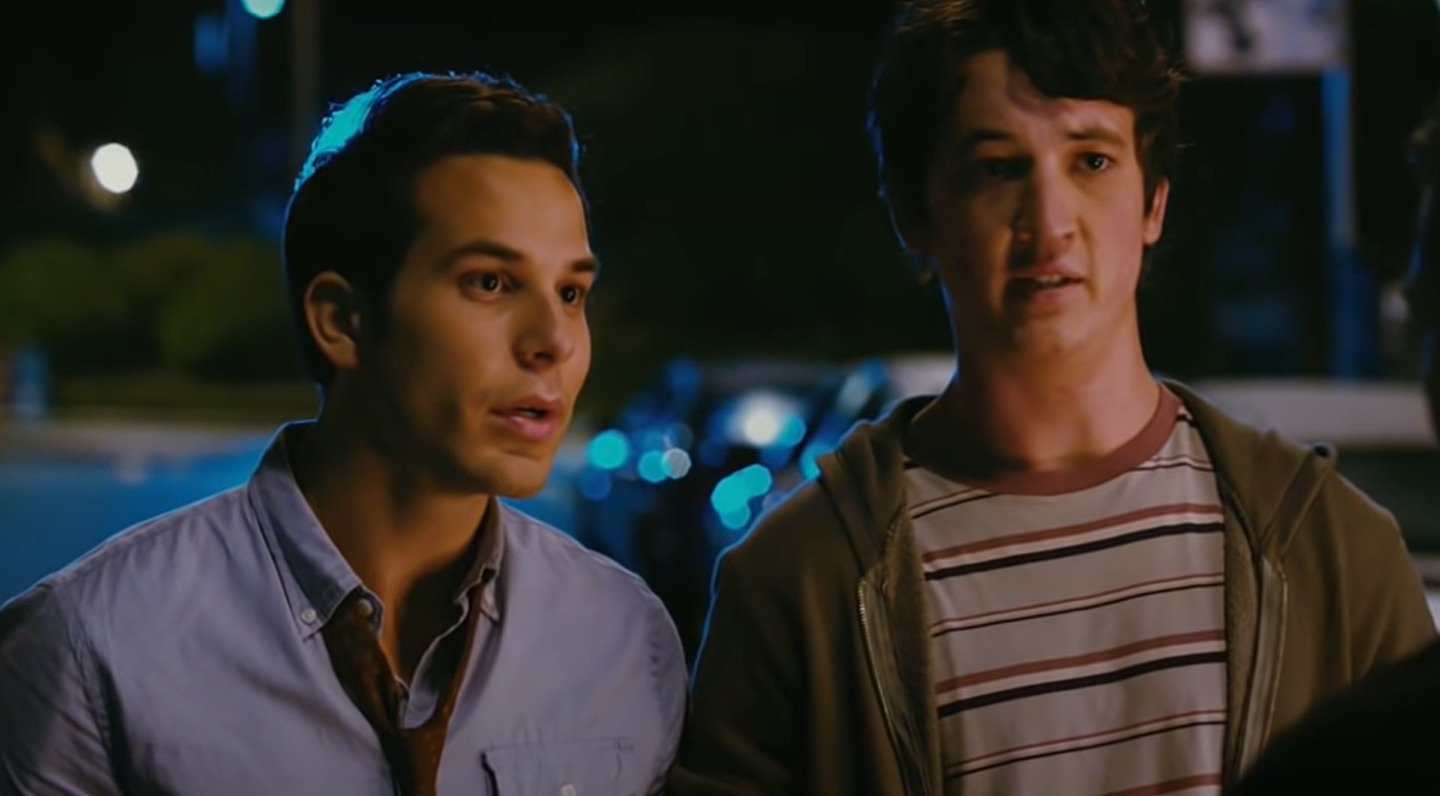 '21 & Over' is a comedy film penned and directed by Jon Lucas and Scott Moore, marking their directorial debut. The movie features Justin Chon and Miles Teller in the lead, offering a hilarious portrayal of an unforgettable night.
Three friends reunite to celebrate a buddy's 21st birthday, but their night of partying quickly spirals into a series of hilarious misadventures. As they face absurd obstacles, their friendship is tested in this raucous comedy. Both '21 & Over' and 'Vacation Friends' explore the chaos of friendships tested by outrageous escapades, highlighting the unpredictability and enduring bonds formed through wild experiences.
5. EuroTrip (2004)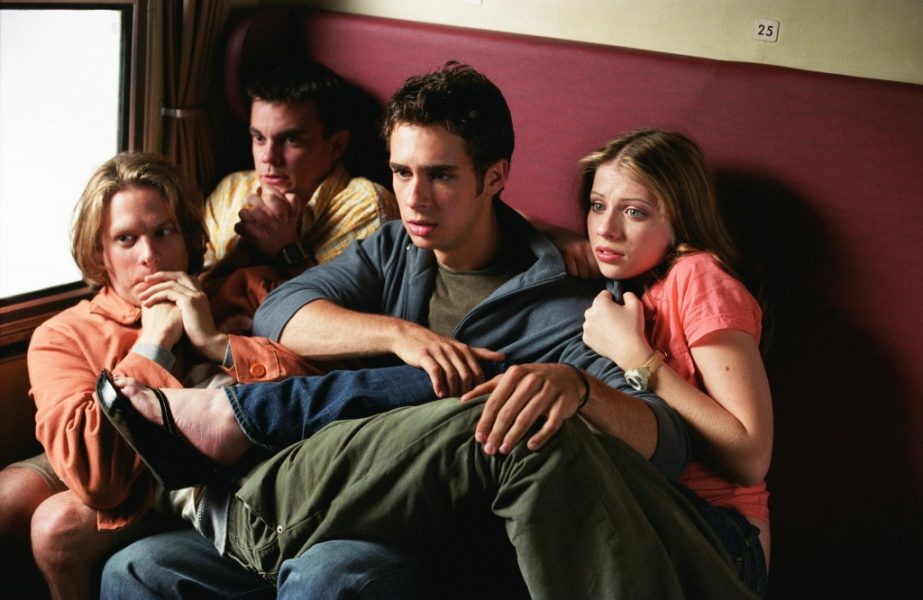 Directed by Jeff Schaffer and written by him, Alec Berg, and David Mandel, 'EuroTrip' is a sex comedy film that takes viewers on a rib-tickling adventure across Europe. The story follows a young man who discovers his online pen pal is actually a girl and sets off on a spontaneous trip to Europe with his friends to find her. The journey leads to a series of hilarious misadventures and cultural clashes as they navigate through various countries in pursuit of love and self-discovery. Both 'EuroTrip' and 'Vacation Friends' revolve around unexpected journeys that bring friends together, leading to comical cultural differences and memorable escapades.
4. Walk of Shame (2014)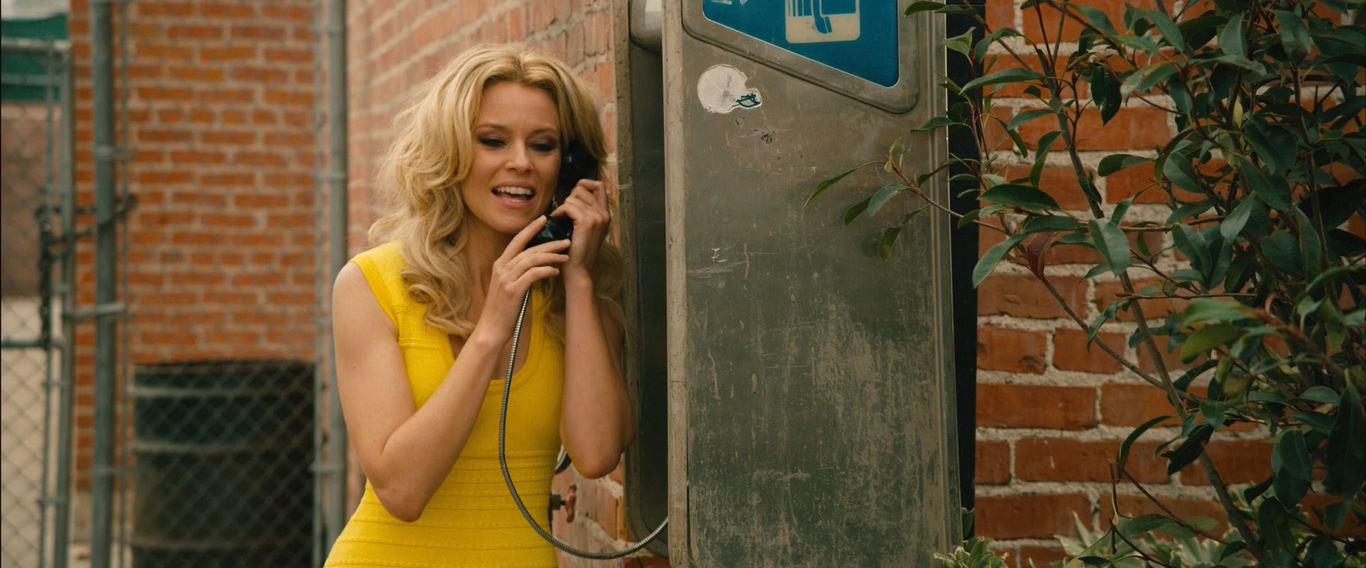 Directed by Steven Brill, 'Walk of Shame' is a comedy film starring Elizabeth Banks. The movie follows a news anchor whose one-night stand leaves her stranded without money, ID, or phone, leading to a series of outrageous and comedic misadventures as she tries to make it to an important job interview. Both 'Walk of Shame' and 'Vacation Friends' center around unexpected circumstances that propel characters into humorous and chaotic situations, testing their limits and forging new connections.
3. The Inbetweeners Movie (2011)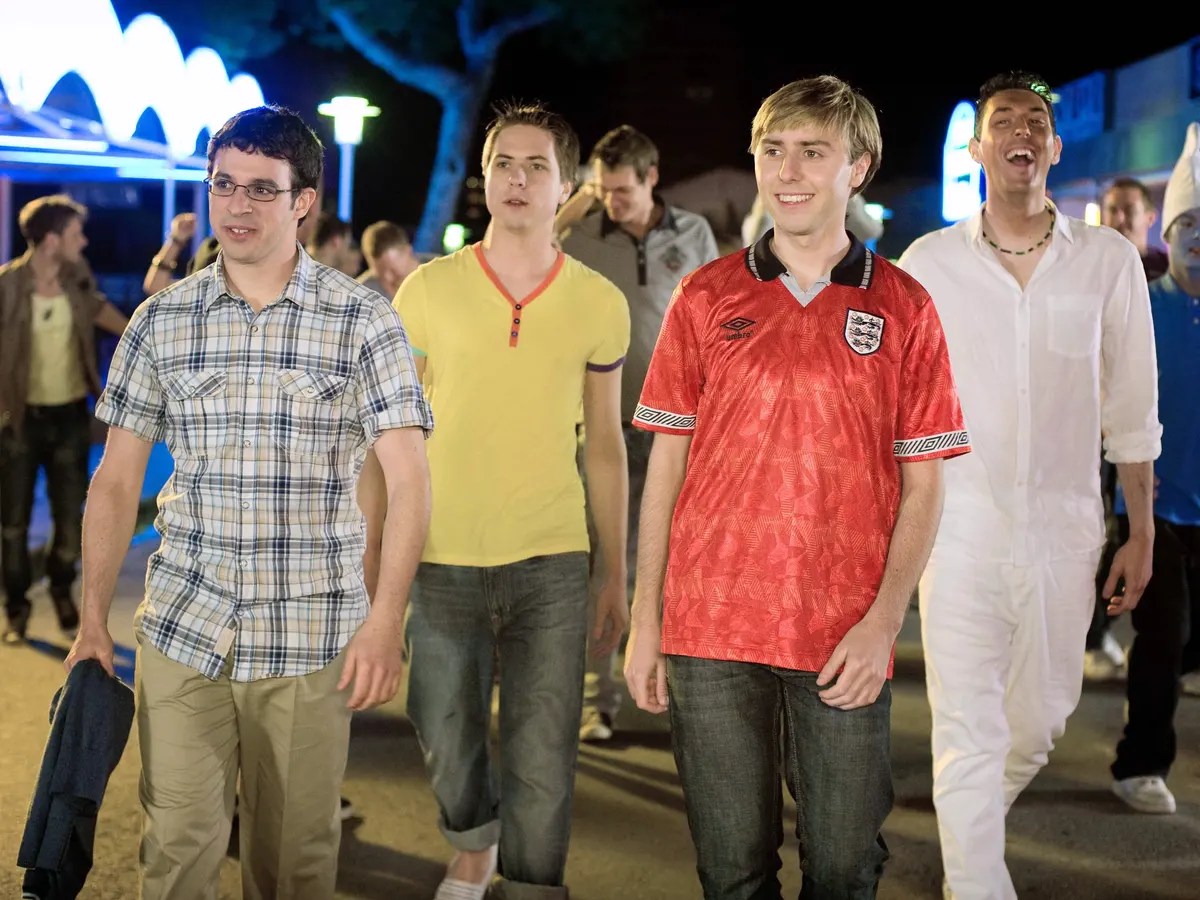 Based on the sitcom 'The Inbetweeners,' 'The Inbetweeners Movie' is a British teen adventure comedy movie directed by Ben Palmer, and written by series creators Damon Beesley and Iain Morris. In 'The Inbetweeners Movie,' four socially awkward friends from the sitcom embark on a holiday trip to Crete after graduating from school.
The group's escapade quickly turns into a series of hilariously embarrassing encounters as they navigate the challenges of relationships, partying, and misadventures abroad while aiming for the ultimate summer experience. In both 'The Inbetweeners Movie' and 'Vacation Friends,' a common thread weaves through the narratives, illustrating side-splitting misadventures and the emergence of unexpected camaraderie among friends amid extraordinary journeys.
2. The Overnight (2015)
Directed and written by Patrick Brice, 'The Overnight' is a sex comedy movie that features Adam Scott and Taylor Schilling in leading roles, delivering a humorous exploration of an eventful evening. It follows a couple new to Los Angeles who meet another couple at a playground, leading to an invitation to a dinner party.
As the evening unfolds, the seemingly innocent get-together takes a hilariously bizarre turn, exposing hidden desires and insecurities. Just as 'Vacation Friends' explores unexpected connections amidst wild vacation antics, 'The Overnight' delves into the incredible camaraderie that forms when ordinary encounters take a hilariously unconventional path.
1. Bachelorette (2012)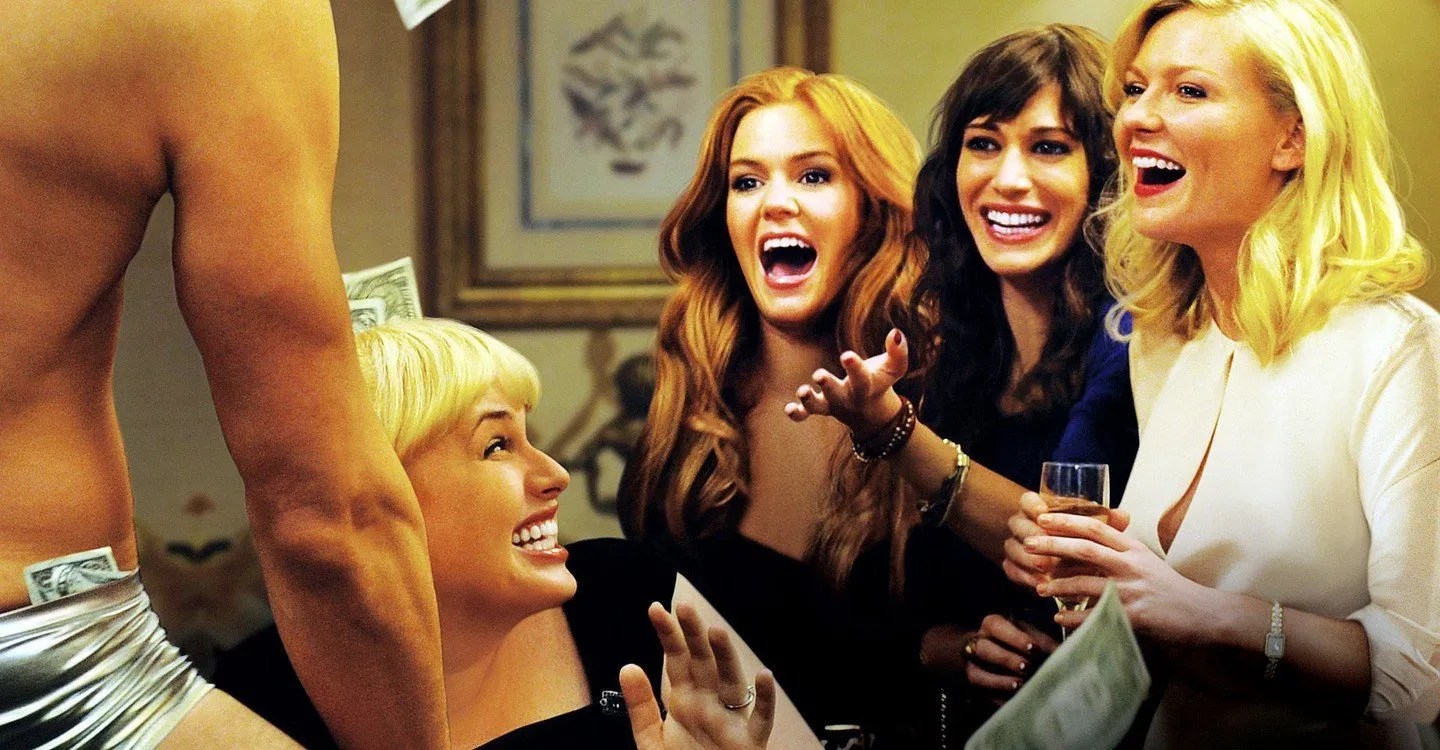 Leslye Headland's comedy movie 'Bachelorette,' adapted from her own play, features a stellar cast including Kirsten Dunst, Lizzy Caplan, Isla Fisher, and Rebel Wilson. With its hilarious take on pre-wedding escapades, the film explores the dynamics of friendship, chaos, and unexpected connections. The plot follows three estranged friends tasked with being bridesmaids at a wedding they once deemed beneath them.
As the trio navigates the pre-wedding events, a night of partying goes awry, resulting in a series of comically disastrous situations. Their journey through outrageous mishaps forces them to confront their insecurities and rekindle their bond unexpectedly. While 'Bachelorette' navigates the world of pre-wedding chaos, 'Vacation Friends' tackles vacation chaos, both showcasing how unforeseen situations test and cement friendships in amusing and unanticipated ways.
Read More: Vacation Friends Ending, Explained