A mysterious contraption capable of setting unimaginable actions afoot, Netflix's 'Delete' follows the story of two lovers who chance upon a unique device that retains the capability of deleting people from existence. The thriller drama revolves around past lovers who decide to enter an extramarital affair and try to erase people from existence in order to start anew. Featuring a morbid representation of technology, the Thai series includes a number of plots that range from action and drama to even romance.
The show features compelling performances by Natara Nopparatayapon, Nat Kitcharit, Sarika Sartsilpsupa, Chutimon Chuengcharoensukying, Jinjett Wattanasin, and Charlette Wasita Hermenau. It encapsulates the pernicious choices that are capable of undoing relationships. So, if you enjoyed the spectacle of human folly that threatens to blow everything in a frenzy, here is a list of similar shows. You can watch several of these shows, like 'Delete' on Netflix, Hulu, or Amazon Prime.
8. The Affair (2014-2019)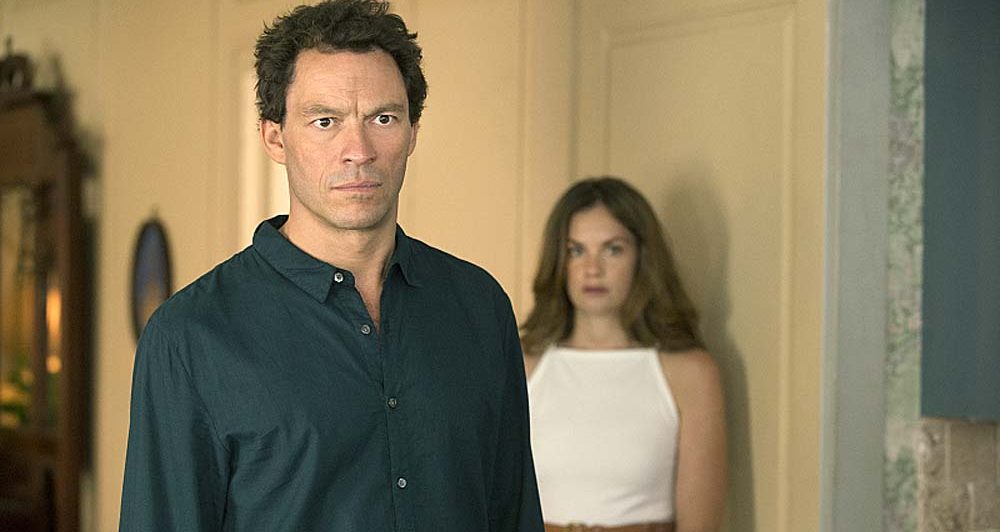 Like Aim, who is a novelist, 'The Affair' also follows the story of Noah, a budding writer who is down on his luck when he chances upon Alison, a married young waitress. When the two enter into an extramarital affair, the world around them shatters into pieces. Featuring Dominic West, Ruth Wilson, Maura Tierney, and Joshua Jackson, 'The Affair' is created by Sarah Treem and Hagai Levi and explores a provocative drama that unfolds in a psychological mystery. So, if you enjoyed the twists and turns that exploded the dynamic between Orn, Ami, Too, and Lilly, you'll find 'The Affair' equally riveting.
7. Why Women Kill (2019-2023)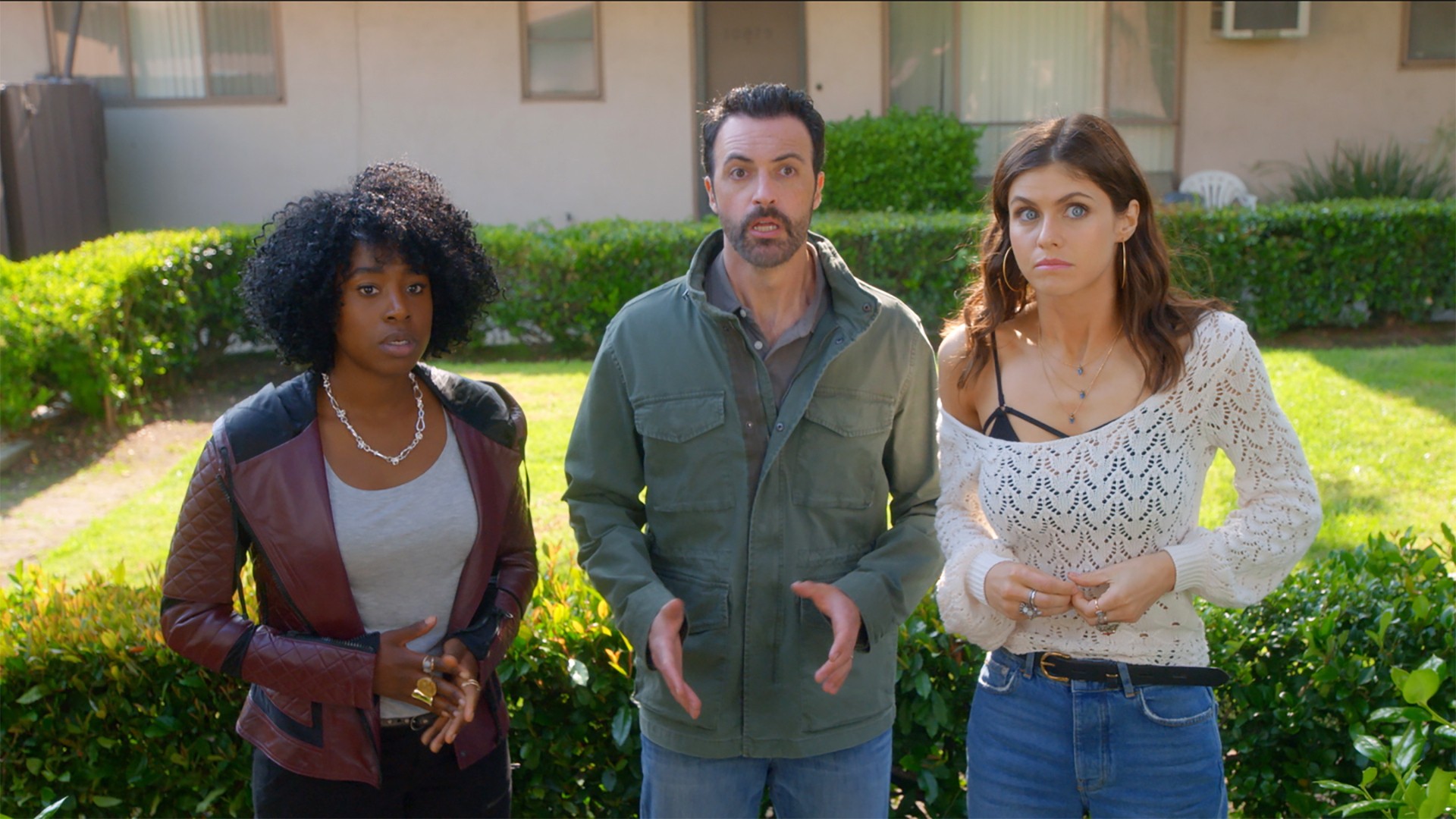 Another show that showcases infidelity and leads to a morbid mystery, 'Why Women Kill,' follows the distinct stories of three women in three different decades. With a housewife in the '60s, a socialite in the '80s and a lawyer in 2019, the three different women are united by one thing; their reaction to the betrayal. The cast features Ginnifer Goodwin, Kirby Howell-Baptiste and Lucy Liu as the titular leads. Created by Marc Cherry, much like the macabre events that followed from infidelity and led to disappearances and death in 'Delete,' 'Why Women Kill' also encompasses the ghastly events that render relationships and love undone.
6. Bad Sisters (2022-)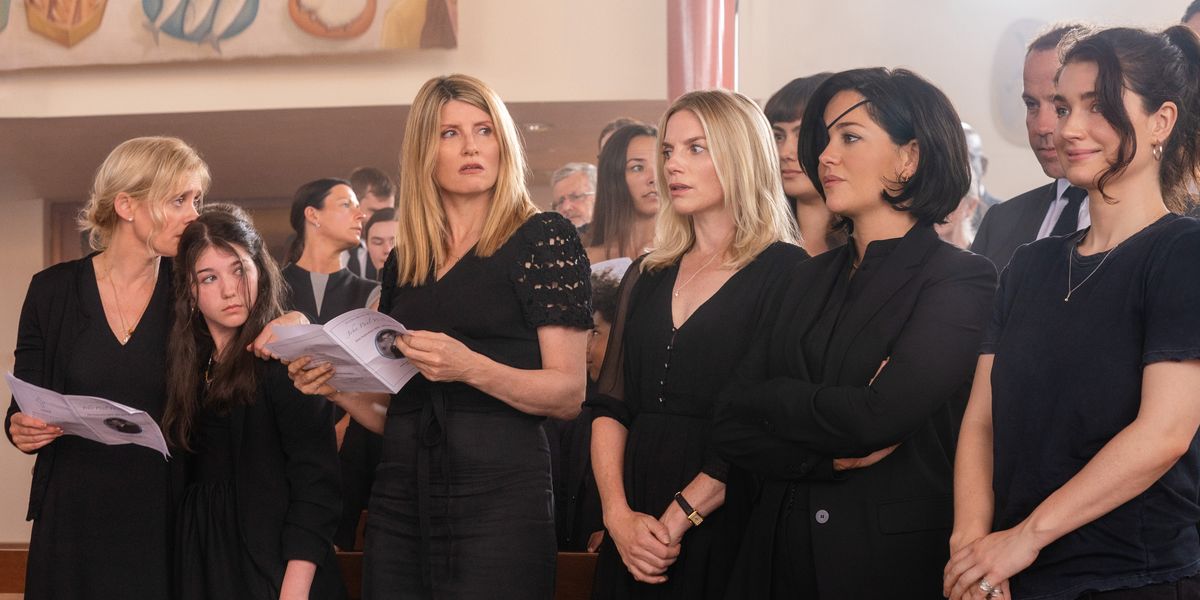 While 'Bad Sisters' may differ from 'Delete' thematically, this dark comedy thriller does follow a similar story of characters who come apart psychologically as a thrilling mystery unravels. The story revolves around five sisters who have an inseparable bond after losing their parents prematurely. Now, all grown up, the sisters find themselves warped in the mysterious death of their brother-in-law.
A poignant look at trauma and infidelity, 'Bad Sisters,' features a number of elements that string resemblance to 'Delete.' Created by Malin-sarah Gozin, the cast features Sharon Horgan, Anne-Marie Duff, Claes Bang, Eva Birthistle, and Sarah Greene. So, if you were intrigued by the unconventional road to happiness in 'Delete,' then you'll find the devious mystery that unfolds in a state of hopelessness and suffering equally entertaining.
5. Behind Her Eyes (2021)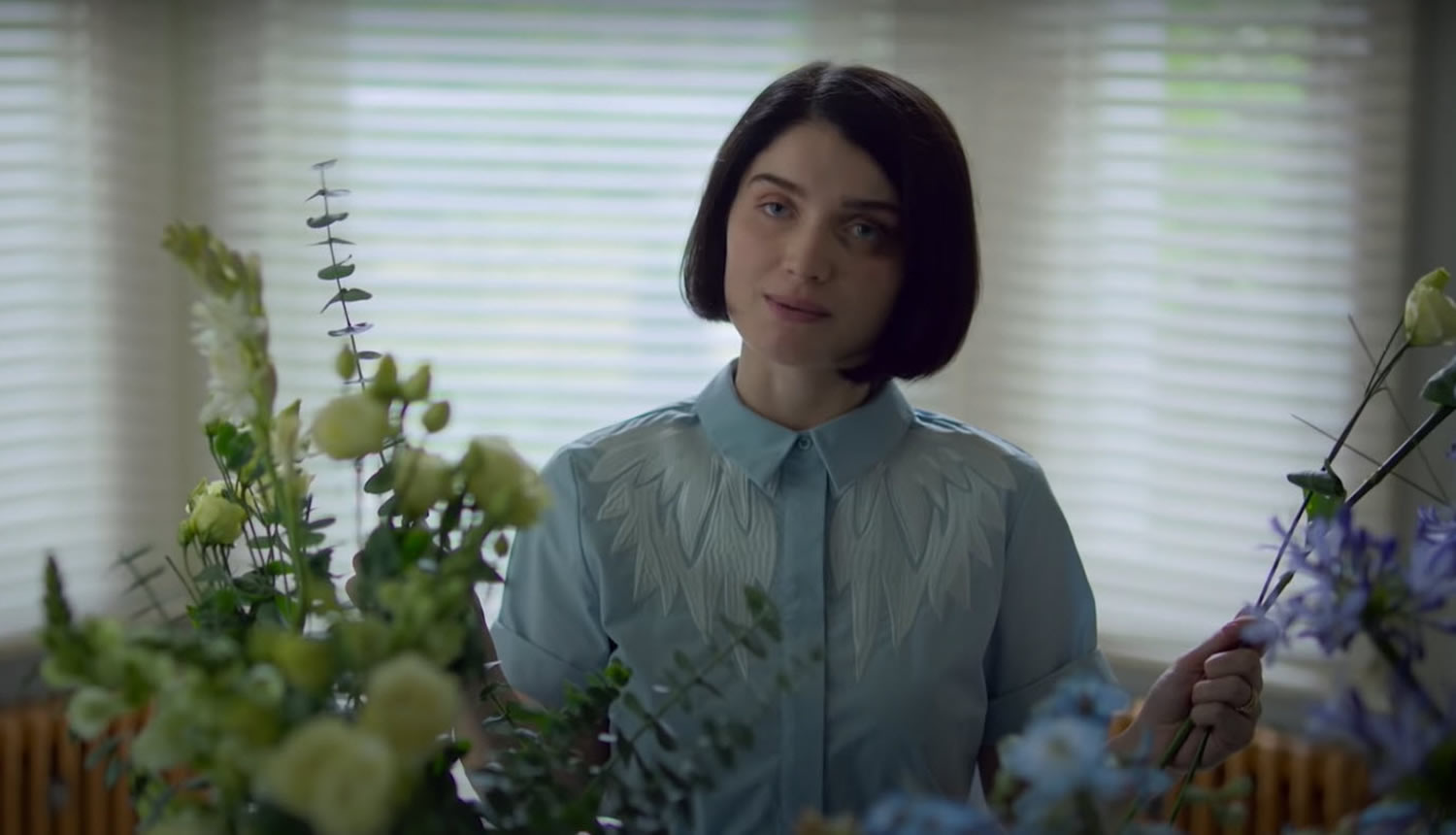 Creator Steve Lightfoot spins a gripping tale of body switching and projection in 'Behind Her Eyes.' Much like the extramarital affair in 'Delete' that takes an unlikely turn, this mystery thriller also follows a similar fate. The story revolves around Louise, a single mother who meets a handsome man named Dan at a bar, where they end up kissing. The next day she realizes that Dan is her new boss.
Now, Louis must do everything to hide herself from him and his wife. However, the plot soon turns and gives way to a number of twists that cumulate into a mind-bending story. Much like Aim and Lilly's effort to embark upon a new life by making their spouses disappear, 'Behind Her Eyes' also follows a dark plot with bizarre schemes that do not stop at killing.
3. The Last Thing He Told Me (2023)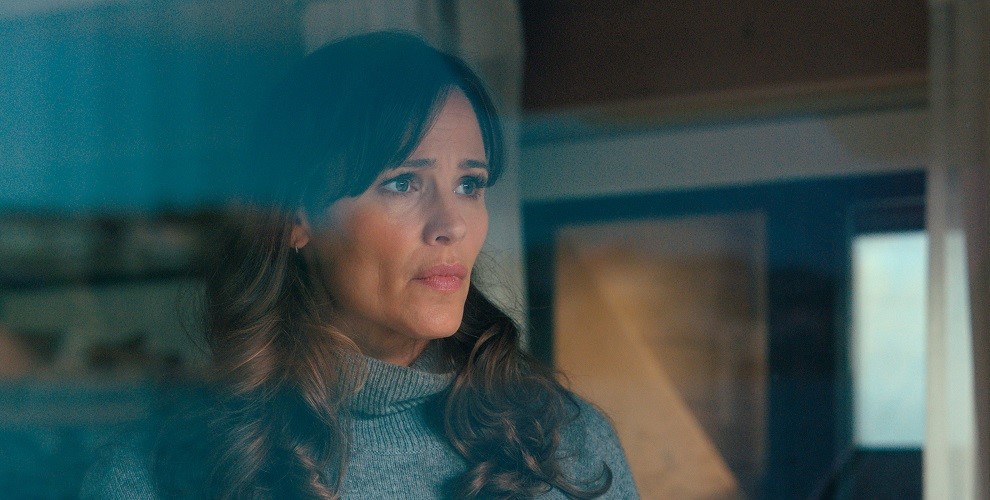 The miniseries revolves around Hannah Hall, a woman who finds herself at the whims of her abysmal reality. After the mysterious disappearance of her husband, Hannah finds that she must form an unexpected relationship with her stepdaughter in order to get her husband back. The show is created by Josh Singer and features Jennifer Garner, Nikolaj Coster-Waldau, Angourie Rice, Aisha Tyler, and Augusto Aguilera. Much like 'Delete,' 'The Last Thing He Told Me' also features a gripping mystery that follows when a spouse disappears without a trace. Not just this, like 'Delete,' this show also signifies the essence of loyalty and the novelty of love, making this the right drama to watch next.
2. Severance (2022-)
The story follows the decrepit state of the human psyche. The show revolves around a group of employees who unfold a mystery when their semblance of the norm is broken down. The story follows a group of workers who are colleagues at a biotech corporation called Lumon Industries. When the employees realize their partial identities are usurped at the workplace using a severance technology that separates their consciousness into two, at work and outside, they embark on a journey to undo it all.
With Adam Scott, Britt Lower, Patricia Arquette, Zach Cherry, and Tramell Tillman, the series is created by Dan Erickson and follows a similar disparaging occurrence that retains the capability of making taking away a part of people against their wishes. While 'Severance' also includes sci-fi elements, it does encapsulate the horrendous events that follow when a pandora of secrets opens and the devastation that follows when things are selectively obliterated from existence, making this the right show to watch after, 'Delete.'
1. Servant (2019-2023)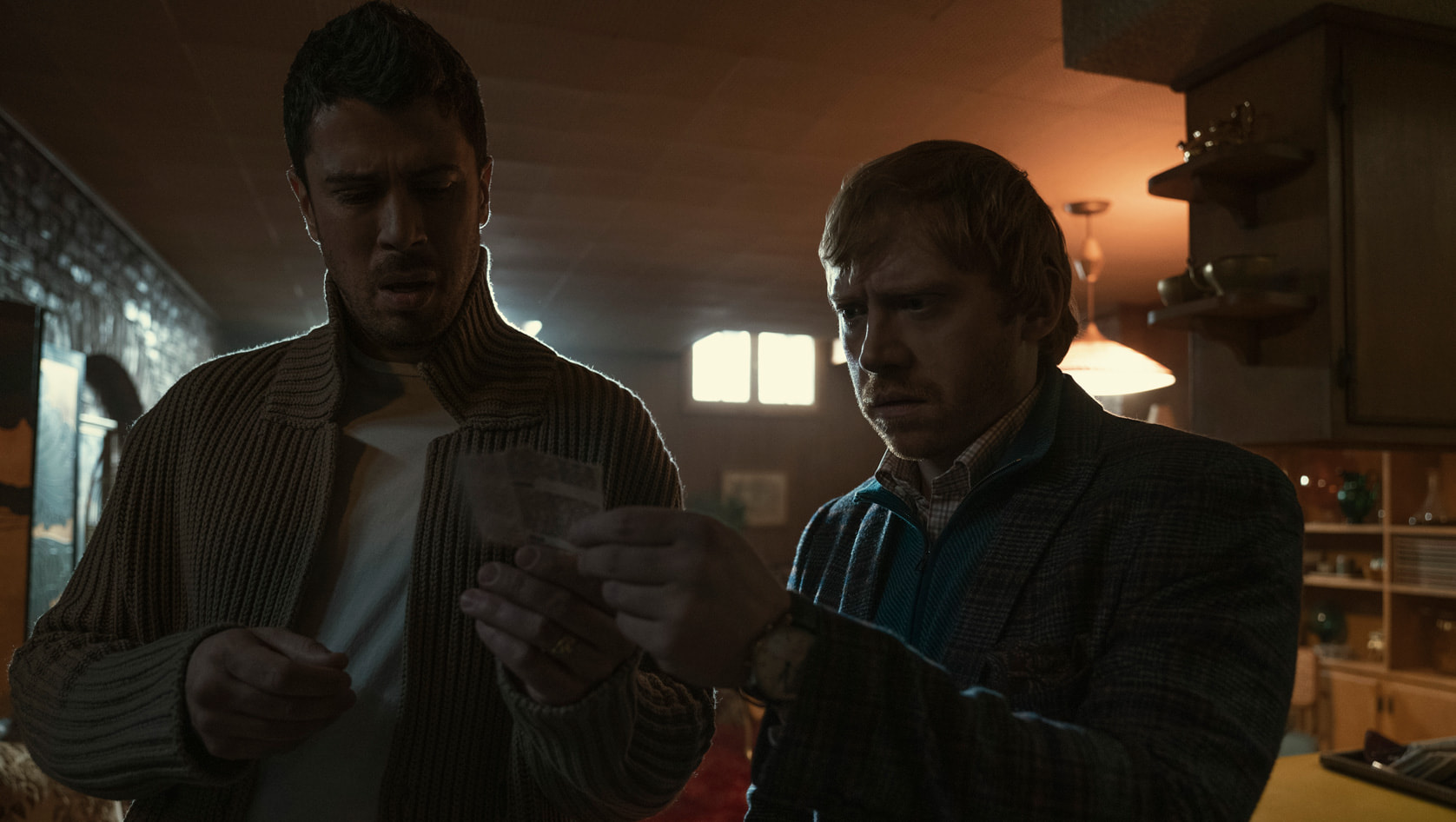 Another mystery that emerges after an odd contraption is found, 'Servant' follows the story of a wealthy Philadelphia couple named Dorothy and Sean Turner who suffer a big loss. After the unexpected death of their thirteen-week-old son Jericho, the couple feels that they are drifting apart. When a mysterious object enters their home, they find that their marriage has opened doors to transitory object therapy.
From psychosis to the breakdown of sanity following the loss of a child, 'Servant' includes the fickle and contentious condition of the human psyche. The show is created by Tony Basgallop and stars Lauren Ambrose, Toby Kebbell, Rupert Grint, Nell Tiger Free, and Sunita Mani. Much like Lilly and Too, who feel that their marriage has innate issues following a miscarriage, 'Servant' also doubles down on such themes and explores the psychological horror that lives within.
Read More: Where Was Netflix's Delete Filmed?