Netflix, today, is making more television than any other network out there and is operating in 190 countries. Among these, India happens to be one of its most lucrative markets. So it comes as no surprise that the streaming giant relentlessly collaborates with Indian producers to keep their local content flowing. It all started with Original films like 'Love Per Square Foot' and 'Lust Stories,' followed by the first monumental Indian Netflix series 'Sacred Games.' And now, the streaming giant is brimming with not only original content but also great shows that went unnoticed on local networks.
25. Class (2023-)
A remake of the Spanish show, 'Elite,' 'Class' is set in a prestigious school in New Delhi, where only rich kids study. Three students from working-class families get the chance to study there after their school is burned down. At first, the students struggle to find a place for themselves in a world they don't seem to belong to. However, with time, their lives intertwine with that of the most popular kids in school, and things get complicated for all of them. To experience this, you can watch the series here.
24. The Romantics (2023)
Yash Chopra has been one of the most influential directors in the history of Bollywood. He is best known for making some of the most popular romantic films that have inspired other films in the genre over the years. In 'The Romantics,' we take a look at his illustrious career and the impact he has had on the film industry. If you love watching Bollywood romance films, then this docuseries is a must-watch that you may stream here.
23. Feels Like Ishq (2021)
'Feels Like Ishq' is an anthology series, with every episode focusing on a love story, depicting the complications and struggles of modern romance. If you are looking for something heartwarming and feel-good, this show will certainly give you a giddy feeling while also giving you something to relate to. One story focuses on a bridesmaid and a wedding planner looking for the bride who's run away; another follows a solo traveler who rents a place and finds love; and a closeted person trying to express their feelings to their colleague. Feel free to check out the series here.
22. Scoop (2023)
The field of journalism has cutthroat competition. One needs to be a pro if they want to have the first scoop on some breaking news, which can be a turning point in their career. How far can a journalist go to secure that spot for themselves? Would they be willing to murder someone for it? In 'Scoop,' we follow the story of Jagruti Pathak, a senior crime reporter who is accused of using her contacts in the underworld to kill another journalist. The show is based on the memoir of a real-life journalist, Jigna Vora, but fictionalizes a lot of things for dramatic effect. You can check out the show here.
21. Choona (2023)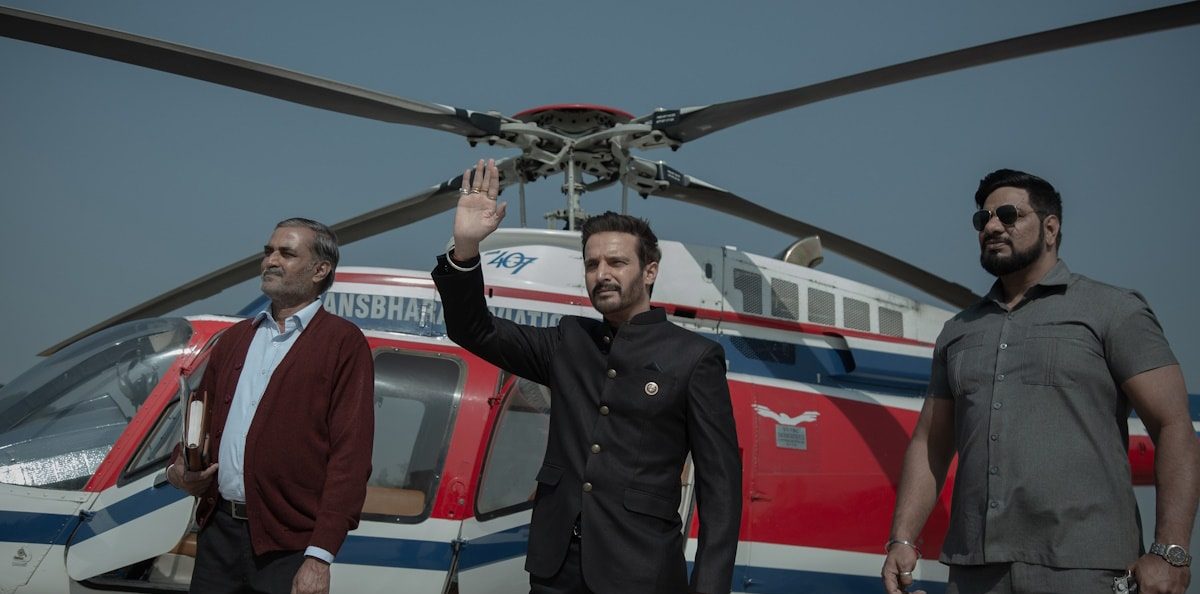 If you are interested in heist dramas, where the characters plot elaborate schemes to get what seems to be out of reach for most people, then 'Choona' is the perfect fit for you. The show begins with a group of people who discover that there aren't a lot of things in common between them except that their lives have been destroyed by the same man: a powerful politician. Alone, they are powerless, but together, they can concoct a plan that will get them revenge and so much more. You can check out the show here.
20. Rana Naidu (2023)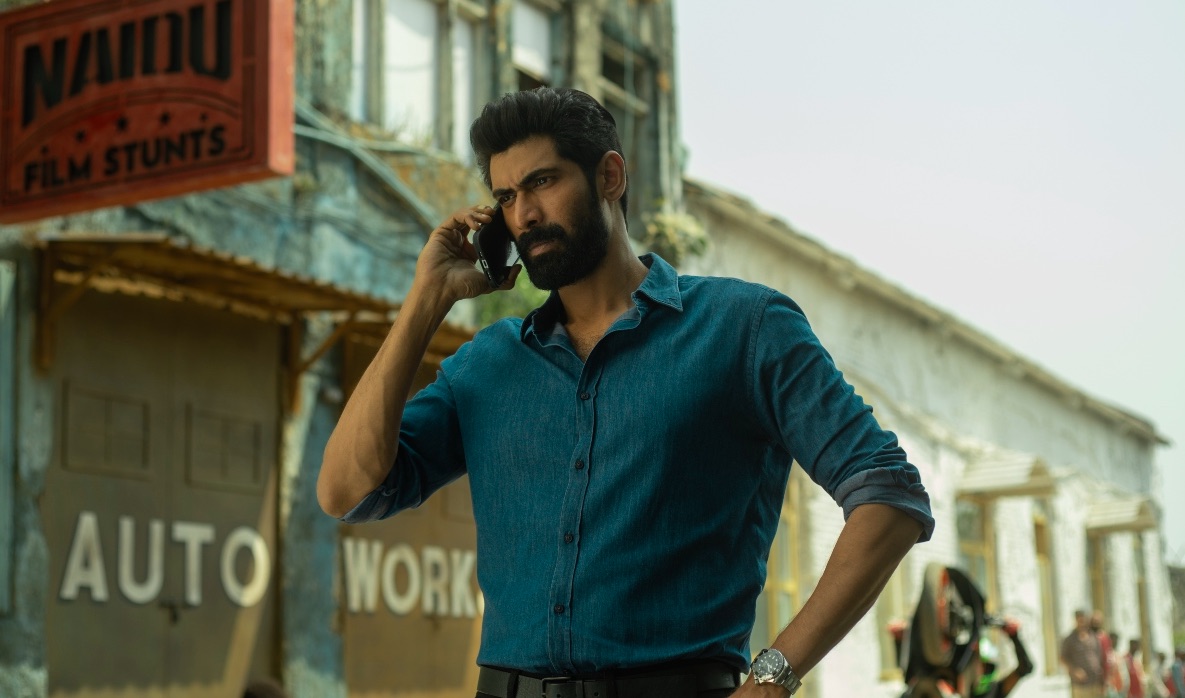 The Indian adaptation of 'Ray Donovan,' 'Rana Naidu' follows the story of a man who is known to be a skilled fixer. His job is to clean the mess created by his clients and ensure that nothing comes back to them and they don't have to face the consequences of their actions. While he might be good at his job of fixing things for other people, his own life is in tatters. Things only get more complicated with the return of his father, who spent 15 years in prison for a crime he didn't commit and now wants revenge. You can watch 'Rana Naidu' here.
19. CAT (2022)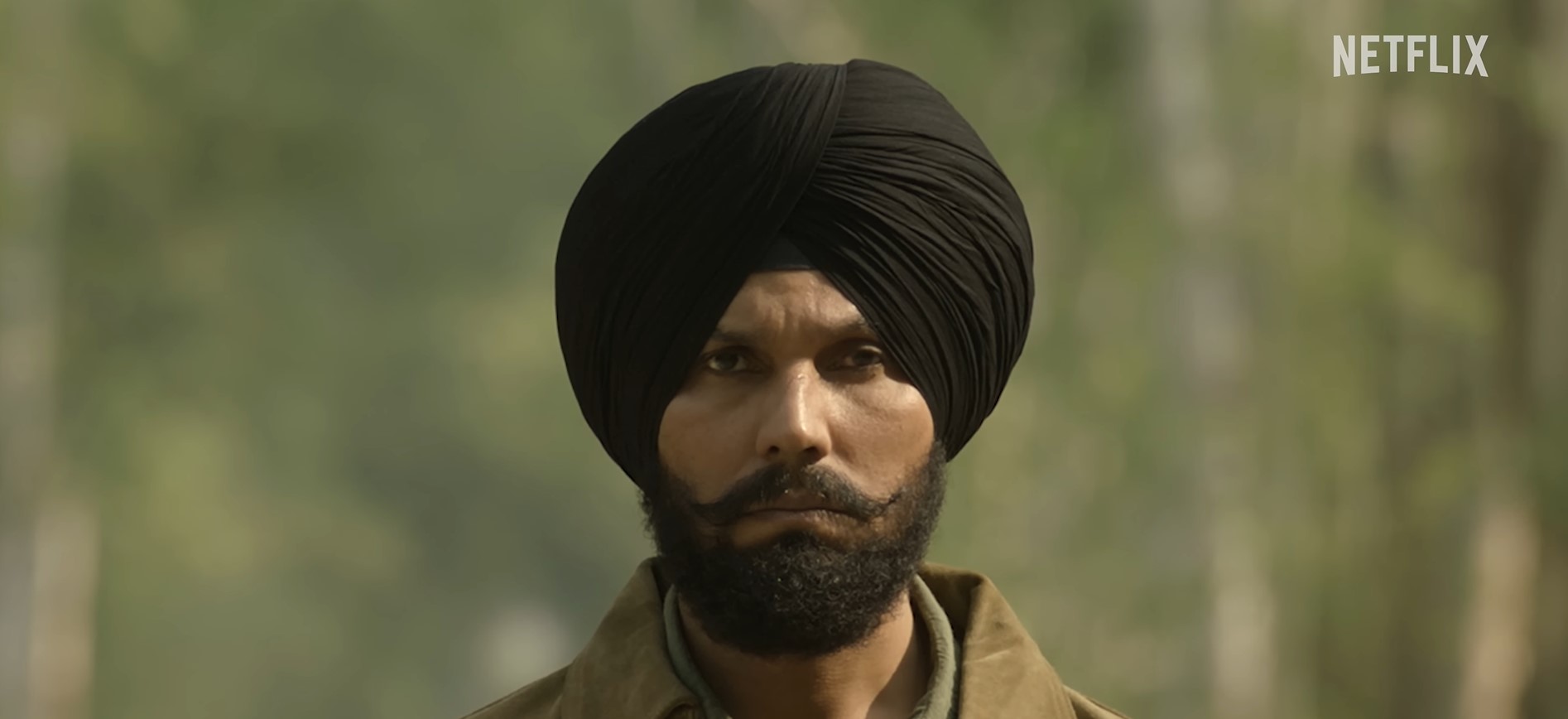 In 'CAT,' we follow Gurnam Singh, who works as an informant for the police. He'd left behind that life, but when he employs the help of a police officer to save his brother, he is asked to render his services in return. This puts him in the middle of a drug-peddling ring, which the cop wants to bring down. At first, Gurnam is singularly focused on his mission, but then, he discovers that the cop he is working for is somehow connected to the death of his parents, and that's when his priorities change. You may stream it here.
18. She (2020-)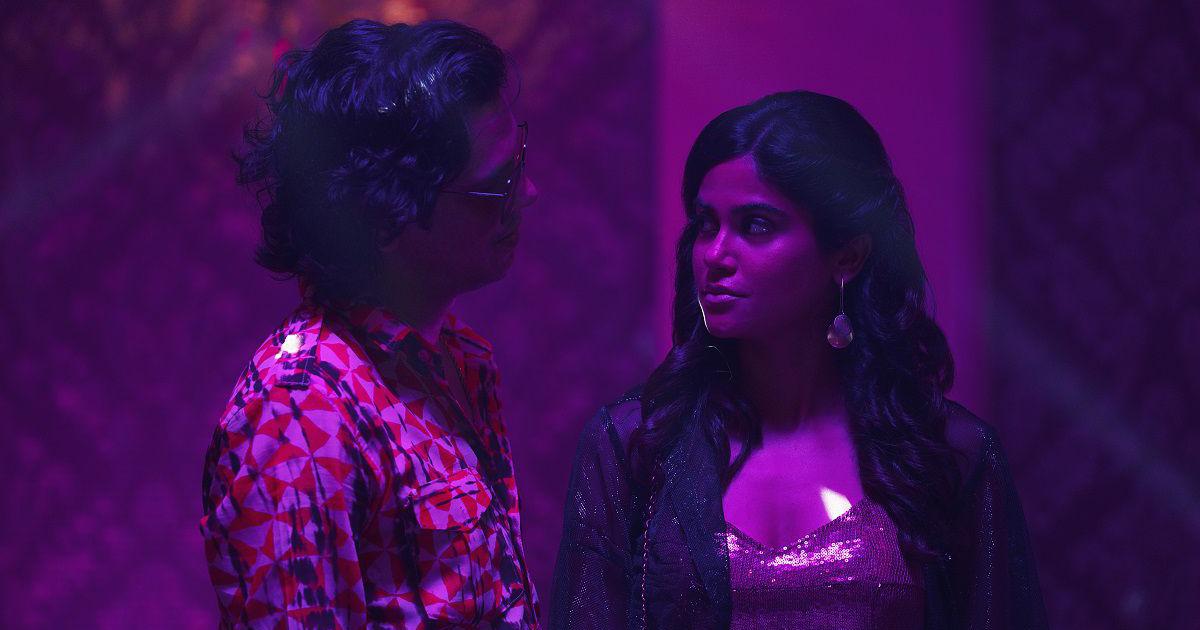 Created by Imtiaz Ali, 'She' walks you through the cathartic journey of Bhumi, a lady constable who is forced to pose as a prostitute during one of her crime-solving endeavors. But what starts as an uncomfortably covert mission soon leads to an empowering sexual awakening for the cop. 'She' is somewhat of a mixed bag that is weighed down by its formulaic approach and well-intentioned but questionable subtexts. However, it is powered by its brilliant performances, and because of the potential that it shows, it makes it to this list. You may watch 'She' here.
17. Bard of Blood (2019)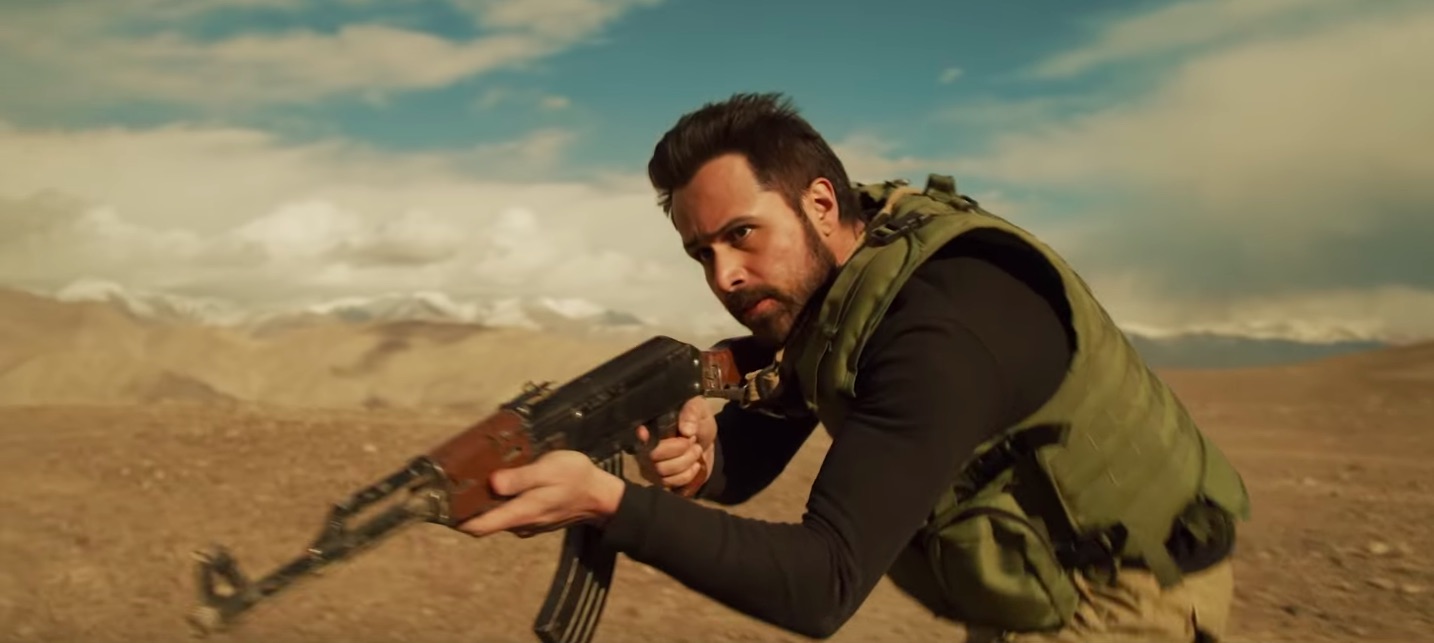 Quick-paced, action-packed, and meticulously written—espionage thrillers allow us to become armchair spies. And that's one big reason why we just can't get enough of them. Netflix's 'Bard of Blood' is another appreciable offering to the genre. It follows Kabir Anand (Emraan Hashmi), who teaches literature after being excommunicated from the RAW. But when four Indian spies get captured by the enemy forces in the arid lands of Balochistan, RAW sends him on a secret mission to rescue them. With what follows, Kabir not only struggles to execute the mission but also faces the demons of his past.
'Bard of Blood' abounds in several espionage stereotypes, and the ones who are well-versed with spy classics like Tom Clancy's Jack Ryan and James Bond won't take too long to identify all the inspiration that 'Bard of Blood' draws from them. Even so, the show's references to real historical events, geopolitical tensions, and overall performances are enough to keep most viewers intrigued. You can stream the series here.
16. Typewriter (2019)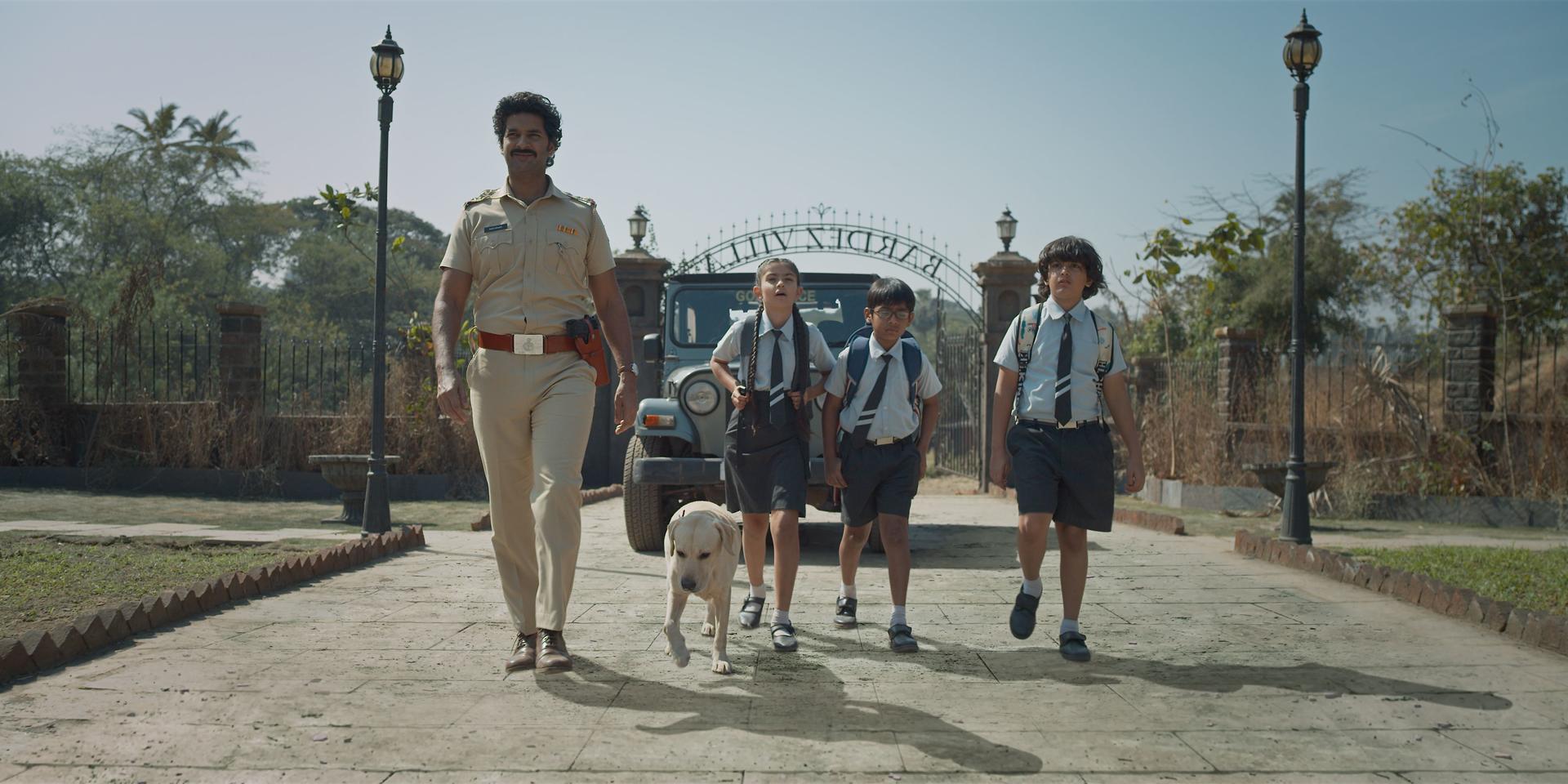 Set in Goa, 'Typewriter' centers on a kids trio—later joined by a fourth—who playfully start their very own Ghost Club and even embark on a harmless adventure to investigate a rumored local paranormal activity. Little do they realize that their quest will eventually resurface the buried dark secrets of their town. From starters, 'Typewriter' creates the perfect quaint atmosphere with its meticulous set designs. And considering how Sujoy Ghosh did something similar with 'Kahani,' it isn't surprising how the show's mise-en-scene very well comes in tandem with its underlying dark themes. Overall, 'Typewriter' has a cross-generational charm to it, but don't be fooled by its paranormal-centric premise as it is bereft of scares and works more as an intriguing mystery thriller. If you haven't watched it yet, you can check it out here.
15. Aranyak (2021)
'Aranyak' is set in a small town in the state of Himachal Pradesh, where the disappearance of a teenage girl opens Pandora's box of secrets and deep hidden mysteries. A local cop teams up with a big-city officer, both of them dealing with their personal demons while trying to find a balance with each other. The investigation digs up some dark things about the people involved in the case but also turns their attention toward the mythology of an ancient creature. You may watch 'Aranyak' here.
14. Jamtara-Sabka Number Ayega (2020-)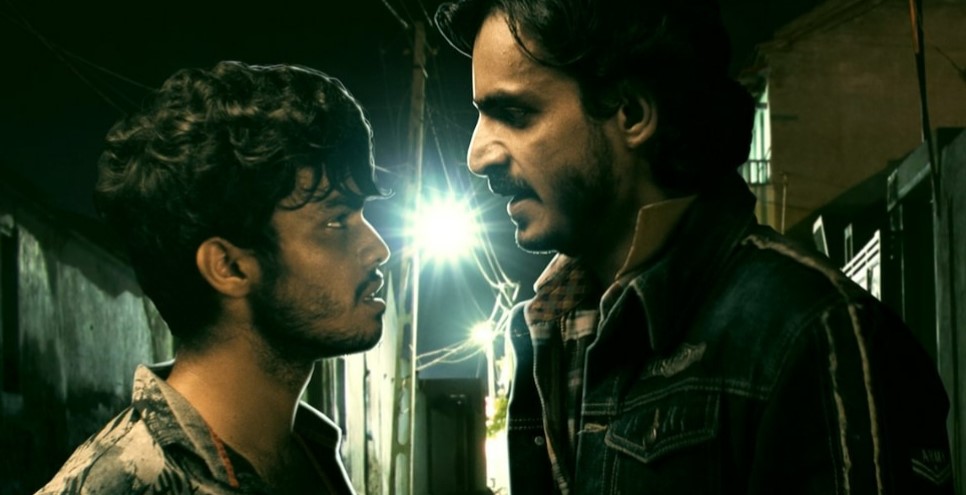 Based on a true story, 'Jamtara' revolves around con artists Sunny Mondal (Sparsh Shrivastava) and Rocky (Anshumaan Pushkar), who run a profitable phishing business. Sunny wants to marry local English teacher, Gudiya Singh, someday, while his cousin, Rocky, aspires to get involved in politics through his ties with corrupt local politician Brajesh Bhan (Amit Sial). After Brajaesh learns about the money they're drawing in through their scams, he makes the young boys an offer. But realizing that the politician is up to no good, Sunny takes a step back, which taints his relationship with Bobby. While the dynamic duo goes through a significant catharsis, a newly graduated IAS officer, Dolly Sahu, sets out to weed out their criminal activities.
Although 'Jamtara' is rooted in true crime, it never tries to be a quasi-documentary thriller. Instead, it heavily focuses on the development of its two main characters. Although a little rushed and loopholed, 'Jamtara' works well when it sticks to the familiar tropes of crime drama. You can watch the series here.
13. Khakee: The Bihar Chapter (2022)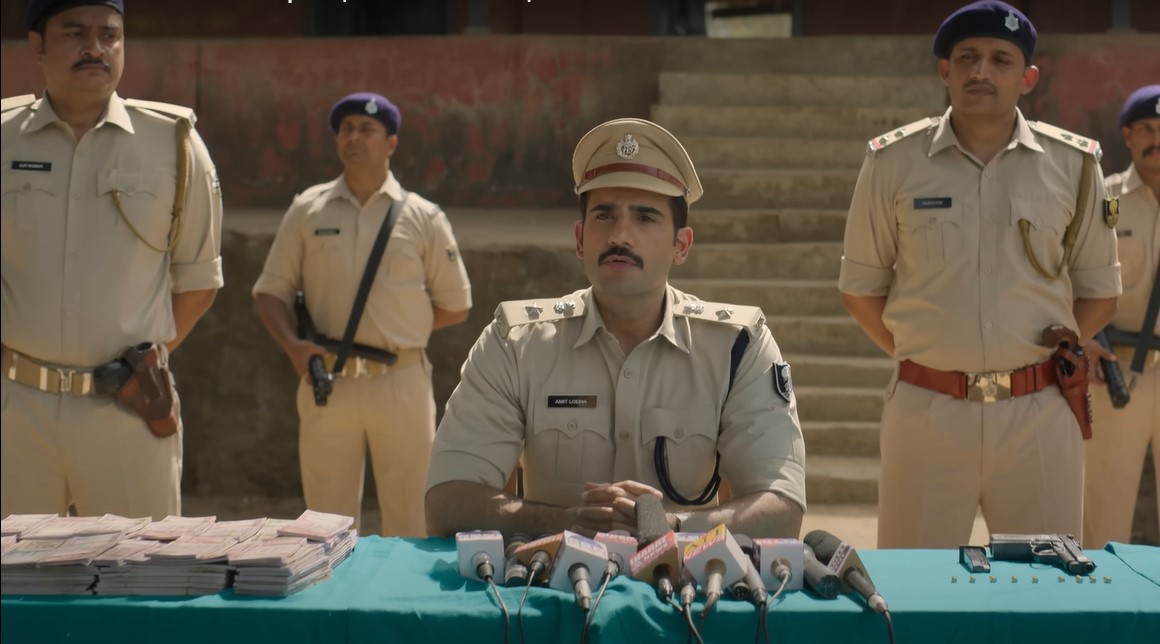 Set in the state of Bihar, 'Khakee: The Bihar Chapter' follows the story of a police officer and his quest to bring an infamous criminal gang to justice. The show is inspired by true events and characters, with IPS officer Amit Lodha as the protagonist and Chandan Mahto as the leader of the Ashok Mahto Gang. It takes the audience through the arduous journey of the police officer's struggle to fight the corruption in bringing down the gang. You may watch the show here.
12. Stories by Rabindranath Tagore (2015)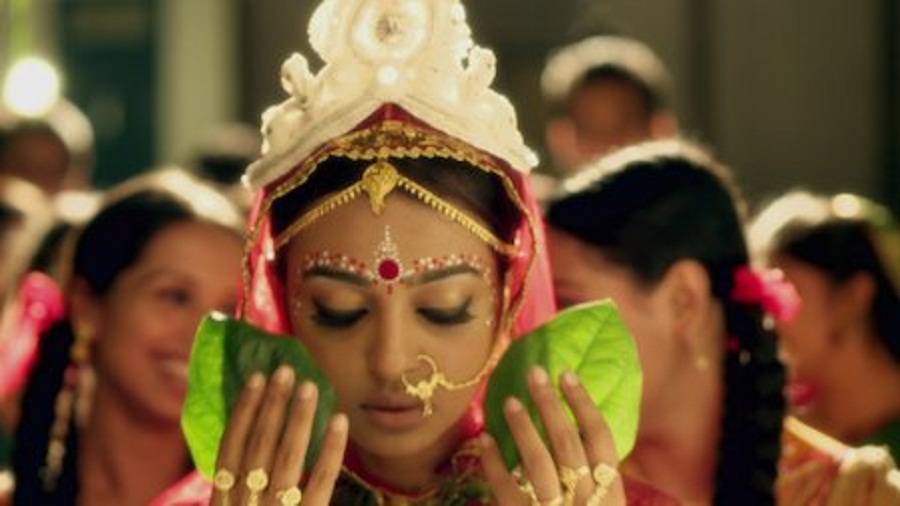 Anurag Basu's 'Stories by Rabindranath Tagore' is a hidden gem based on several short stories written by Nobel laureate Rabindranath Tagore. With strong female characters at its fore, the anthology series completely immerses by drawing parallels between its 20th-century pre-partitioned Bengal and contemporary times. For modern viewers, the show's depiction of progressive women may not be a big deal. But one must not forget that these stories were written over 150 years ago—during a time when India was far more conservative, and Tagore's writings were ahead of time. Not to mention, the first episode of the series features Radhika Apte as its protagonist, who, as always, carries herself with admirable charm and panache. Feel free to check out the series here.
11. Indian Predator: The Diary of a Serial Killer (2022)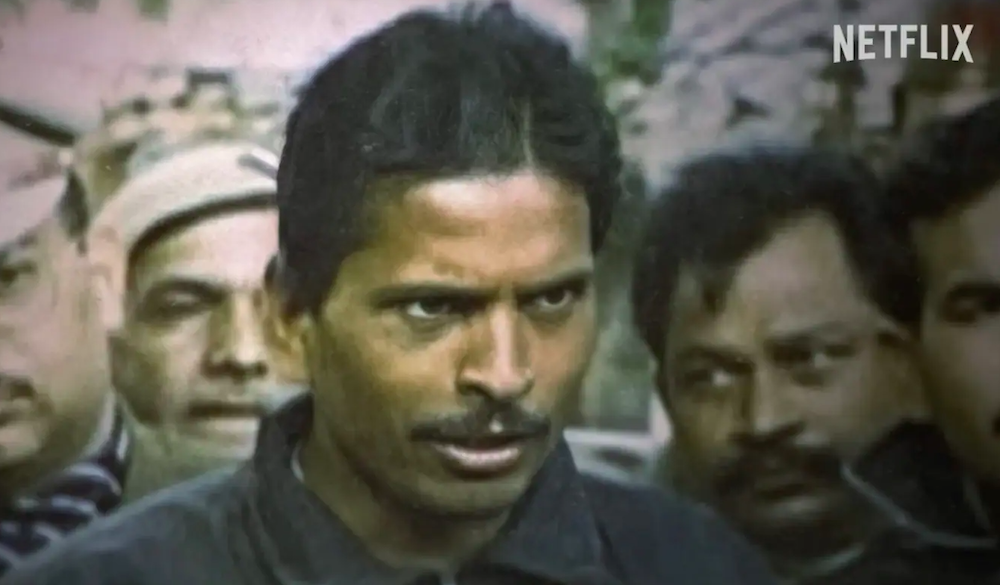 'Indian Predator' is a true-crime series, with every installment focusing on a different story. 'The Diary of a Serial Killer' is perhaps the most unsettling of all. It begins with the death of a journalist and the capture of the murderer. At first, it looks like the case is solved, but then the killer's diary is found, and it reveals that the journalist was not his only victim. What unfolds is a chilling tale that will haunt you for a while. You can check out the show here.
10. House of Secrets: The Burari Deaths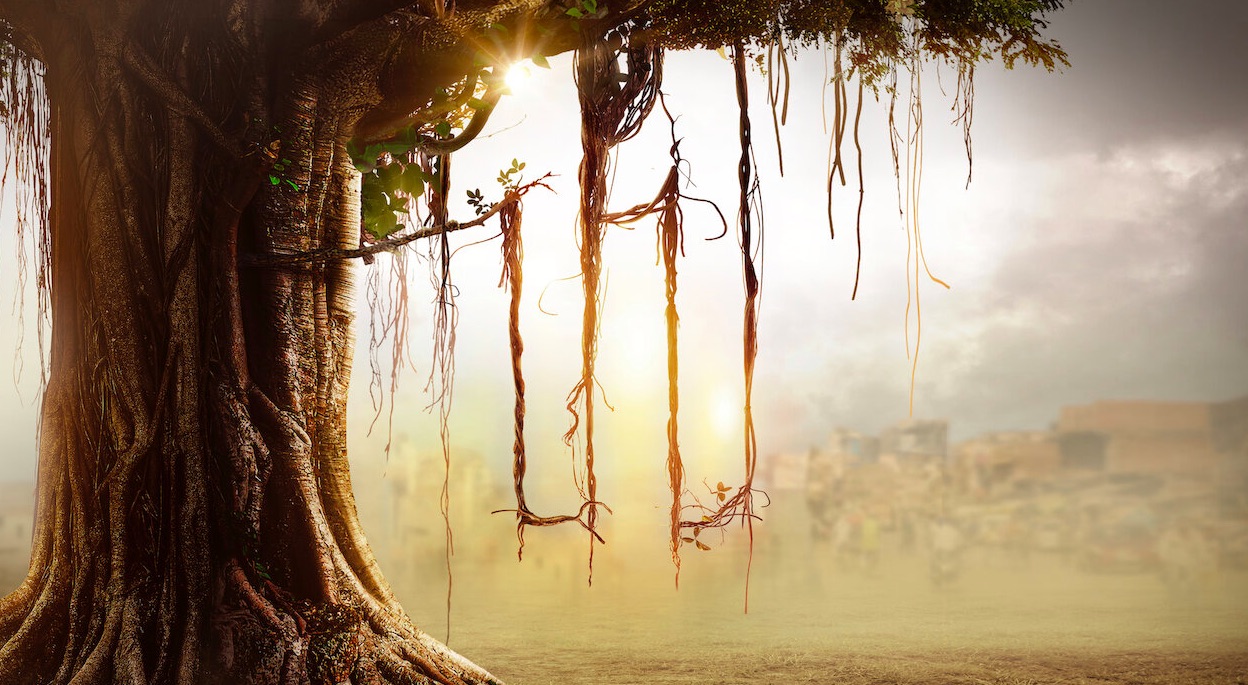 If true crime is more your speed, then 'House of Secrets: The Burari Deaths' is the one you must watch. In its three episodes, this docuseries unravels the events surrounding the mysterious death of a family, all of whose eleven members were found dead in their house. One of the most unnerving cases in the country, the story of the Burari family was looked at from every angle to figure out why the family members made such a terrible decision. The docuseries goes into their family history to bring some context to the story, but even then, the questions remain. You can watch 'House of Secrets: The Burari Deaths' here.
9. Kota Factory (2019-)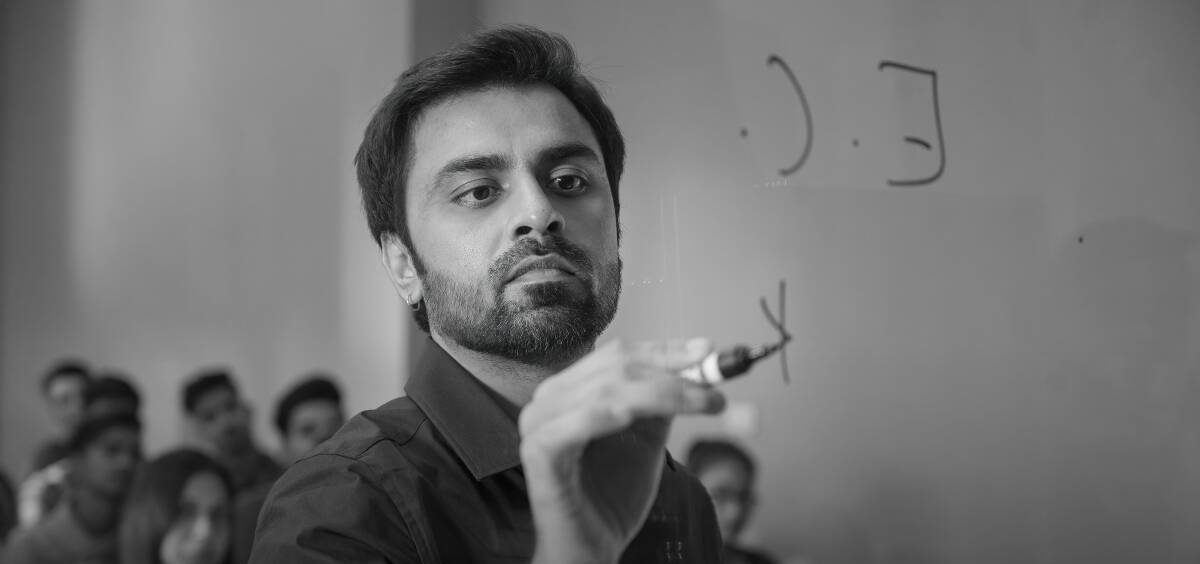 In India, Kota, Rajasthan, is a hub of coaching centers where students flock for the preparation of the Joint Entrance Exams for engineering, through which they hope to secure a place in an IIT. In 'Kota Factory,' we follow the story of a group of students working hard to achieve this dream while dealing with the personal stuff that either holds them back or pushes them to keep moving ahead no matter how much the odds are stacked against them. You may stream the show here.
8. Little Things (2016-2021)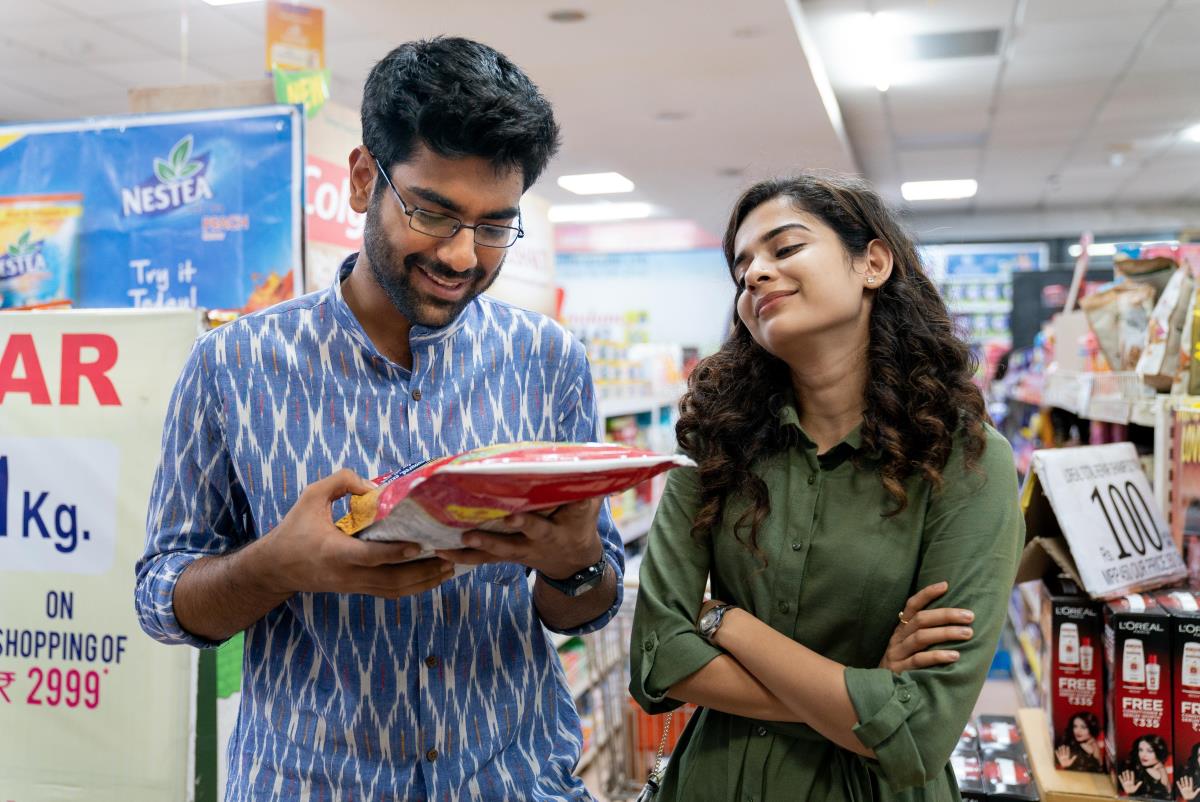 'Little Things' first landed on YouTube with only five episodes and was an instant hit. Because of its popularity, the low-budget series landed on Netflix in 2020 and became quite a sensation. The series follows the everyday ups and downs, highs and lows of a live-in millennial couple, Dhruv Vats (Dhruv Sehgal) and Kavya Kulkarni (Mithila Palkar). Although very simplistic with its premise, the show makes you go through a gamut of emotions with its engagingly honest study of relationships and love. The powerful connection between its two protagonists resonates with you as a viewer, and its silly yet fun comic tone never leaves a dull moment. You can watch it here.
7. Ray (2021)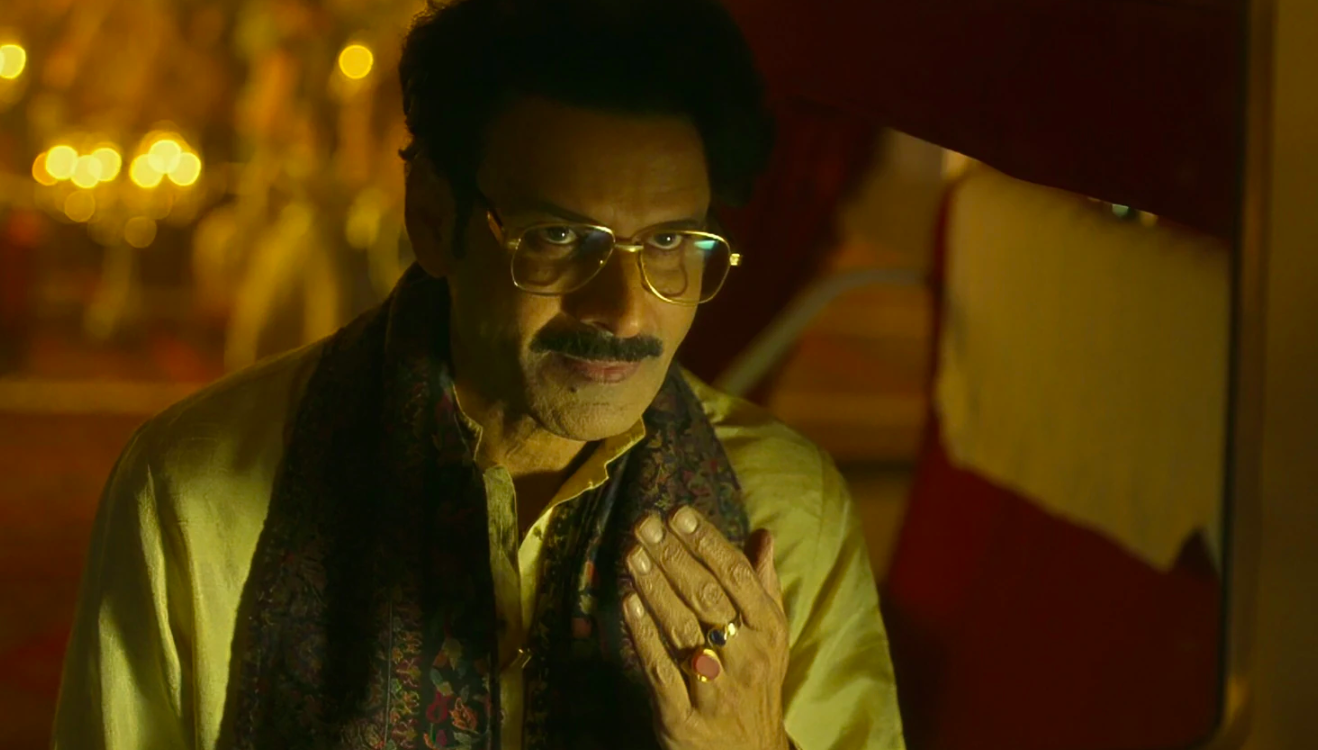 Satyajit Ray is one of the most celebrated Indian filmmakers and has left an indelible mark on the film industry. 'Ray' celebrates the stories and characters he created by bringing them to the audience with a new twist. The show is an anthology of four stories, all of which focus on protagonists disturbed and struggling in their own ways. There is an entrepreneur who suffers from memory loss, a man who finds a new lease on life when he uses prosthetics to transform himself, an actor whose life changes after he meets a godlike figure, and two strangers who meet on a train but discover a strange connection between them. You may watch 'Ray' here.
6. Kohrra (2023)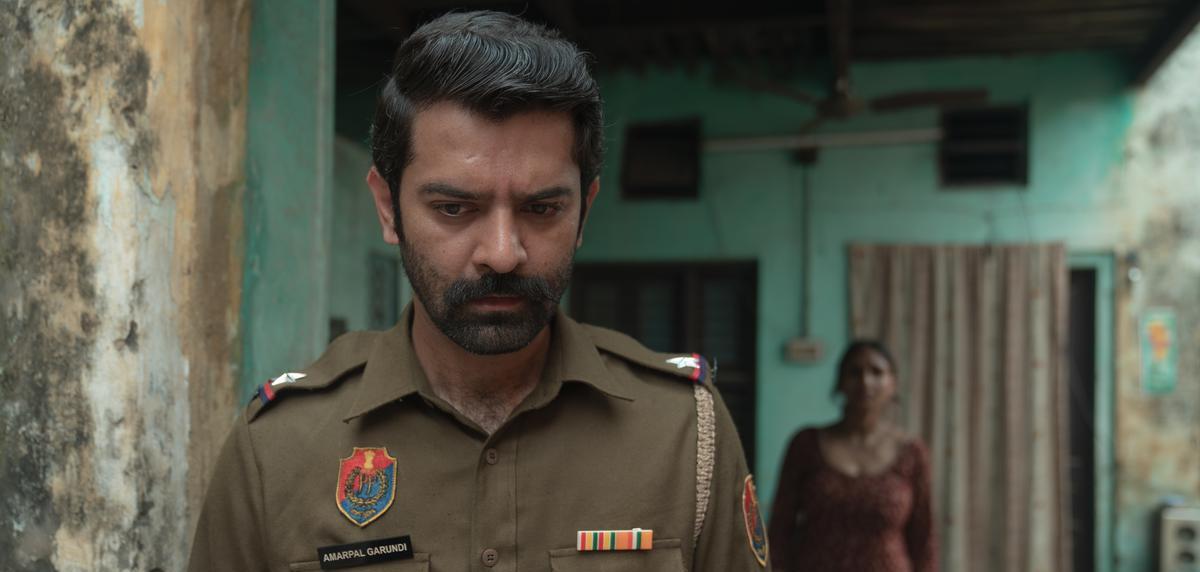 This crime thriller takes place in a small town in Punjab, where two police officers have to solve the mystery of a murder. When NRI Paul Dhillon is found dead days before his wedding, the cops look into the family and friends to figure out what might have happened on the day of his death. As the family's secrets, especially Paul's, come out, the police officers are forced to reflect on their own lives and decisions. You can stream the series here.
5. Guns & Gulaabs (2023)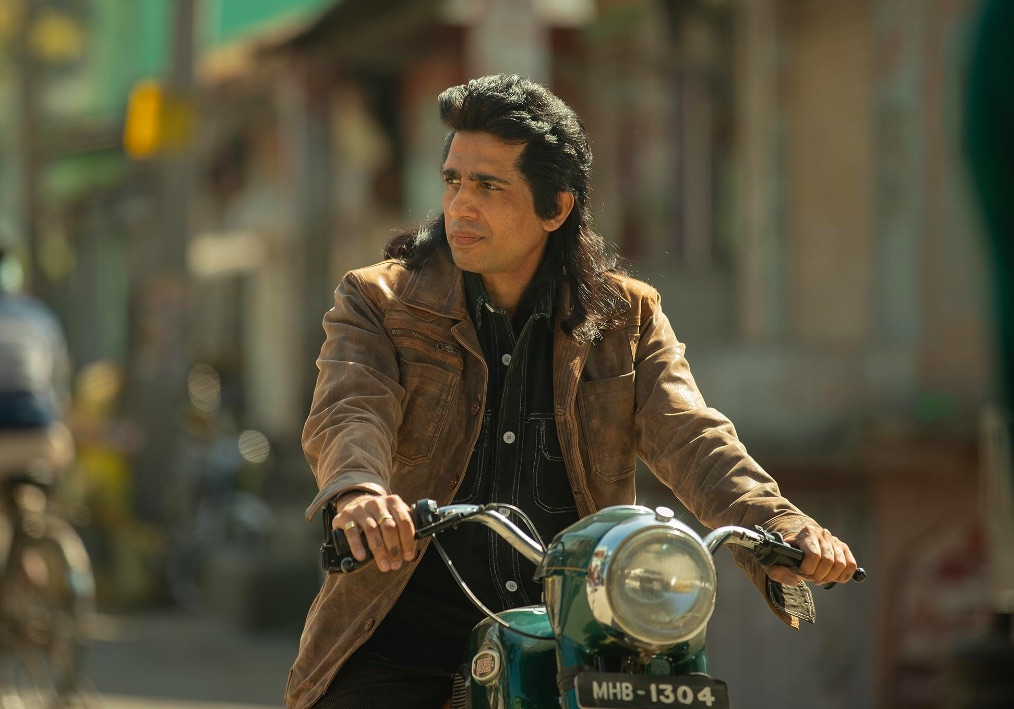 Set in the small town of Gulaabganj, 'Guns & Gulaabs' follows the story of four characters whose lives are intertwined when they become involved in the biggest opium deal the place has ever seen. One thread follows the story of Tipu, who doesn't want to be involved in the life of crime like his father but becomes an unwilling participant in it while trying to woo the girl of his dreams. Jugnu wants to prove to his father that he is just as adept at being a criminal godfather but struggles to find that approval while coming to terms with his sexual and gender identity. Arjun Varma is a narcotics officer who wants to weed out the criminal gangs but is haunted by something he did in the past. In between this, there is Atmaram, the seemingly immortal assassin who is hired by one of the warring gangs. You may watch 'Guns & Gulaabs' here.
4. Ghoul (2018)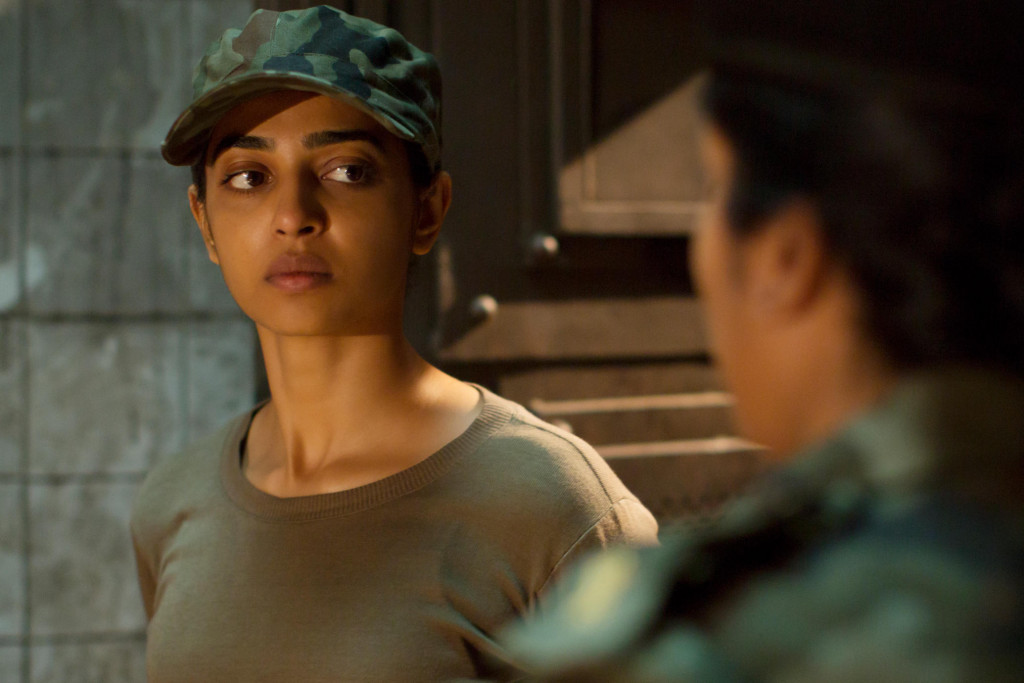 Weighed down by cheap productions, paper-thin storylines, and mindless mimicry of the West, most Indian horror shows and movies are a far cry from the genre's best offerings. Even so, Indian horror is now slowly finding its feet with shows like 'Ghoul' that are grounded in local folklore and mythology. Starring Radhika Apte, 'Ghoul' is set in a country that is heavily divided by ideas of sectarian strife. Anyone who dares to defy the government or its propaganda is sent to a military detention center. With what follows, the show's dystopian premise slowly drifts into the horror domain when a new prisoner, sect leader Ali Saeed, arrives at the detention center and starts haunting all the interrogators who work there. While he's at it, newly appointed officer Nida Rahim races against time to find the truth behind the evil entity that possesses Ali Saeed and decodes what he's trying to tell her. You can watch the series here.
3. Sacred Games (2018-2019)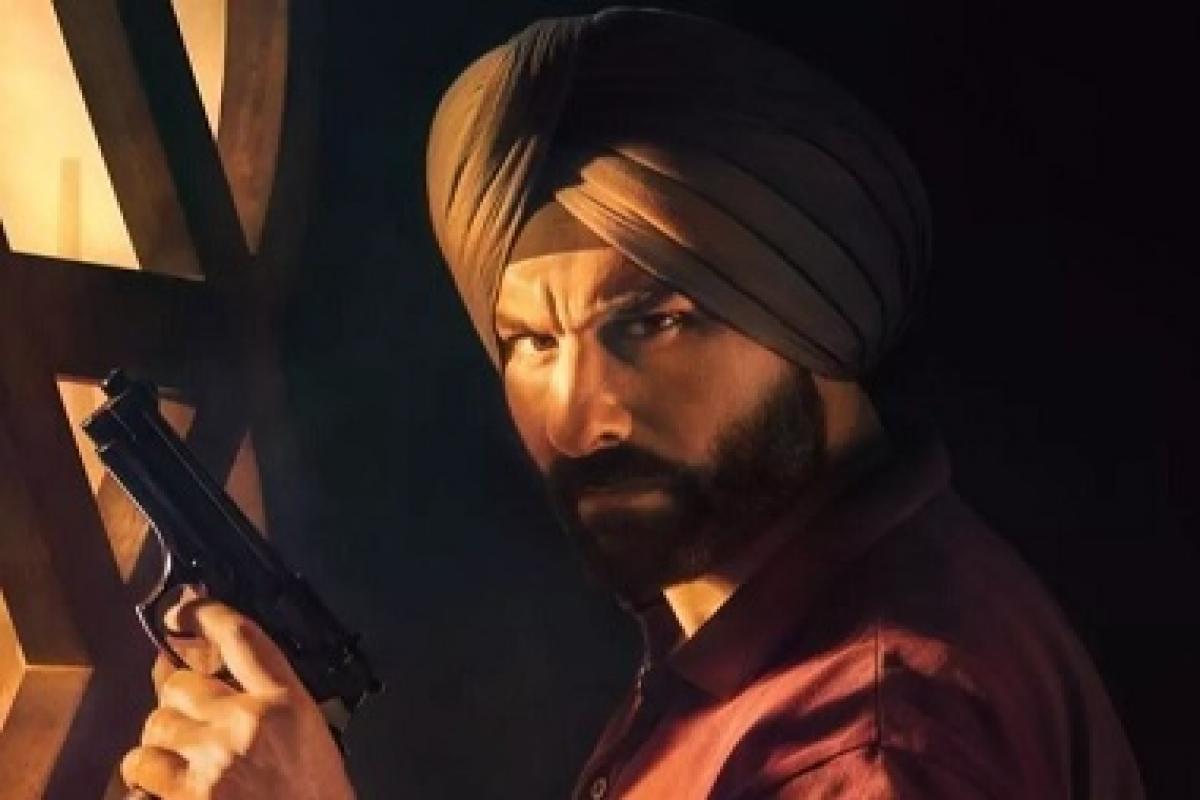 Despite being the first Indian Netflix original, 'Sacred Games' still holds on to its title of being the finest creation of Indian television. Though, arguably, its second season was a bit of a letdown compared to season 1. The story of 'Sacred Games' centers on the lives of two characters, Inspector Sartaj Singh and criminal overlord Ganesh Gaintonde, whose stories are intertwined by a threat that looms over the entire city of Mumbai. Realizing that only he can stop it, Sartaj Singh races against time to save his city.
The second season picks up where the first left off and marks the inception of a whole new journey for Sartaj in the underbelly of his city. While the gripping plot-heavy writing and atmospheric setting of the series are enough to keep you engaged, its undertone of prevalent social issues and indictment on religion makes it a benchmark for Indian television. You may watch the show here.
2. Trial by Fire (2023)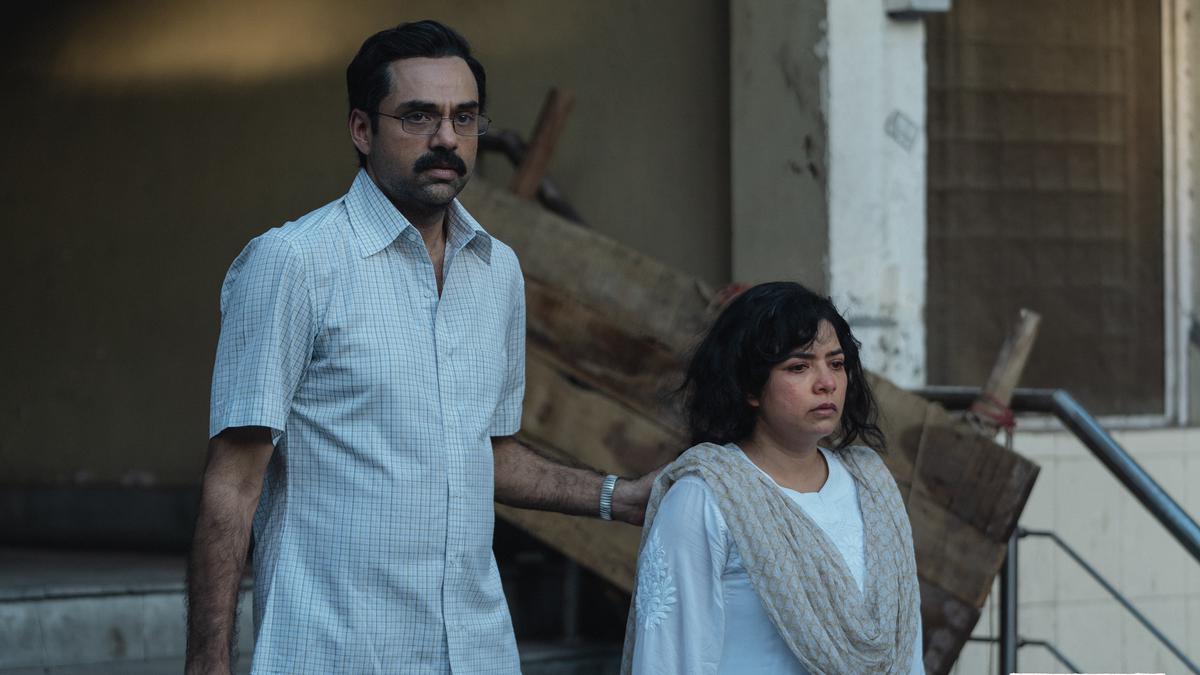 'Trial by Fire' follows the story of a couple who wage a war against the system when they discover that were it not for the negligence of people, their children would still be alive, along with 57 others who died in a fire at Uphaar Cinema in 1997. It is based on the memoir of Neelam and Shekhar Krishnamoorthy and charts their decades-long legal battle against the rich and powerful and the government authorities that didn't do their job. It's a jarring story that makes one question a lot of things about public safety, which is one of the reasons why this is one of the must-watch Indian TV shows. Feel free to check out the series here.
1. Delhi Crime (2019-)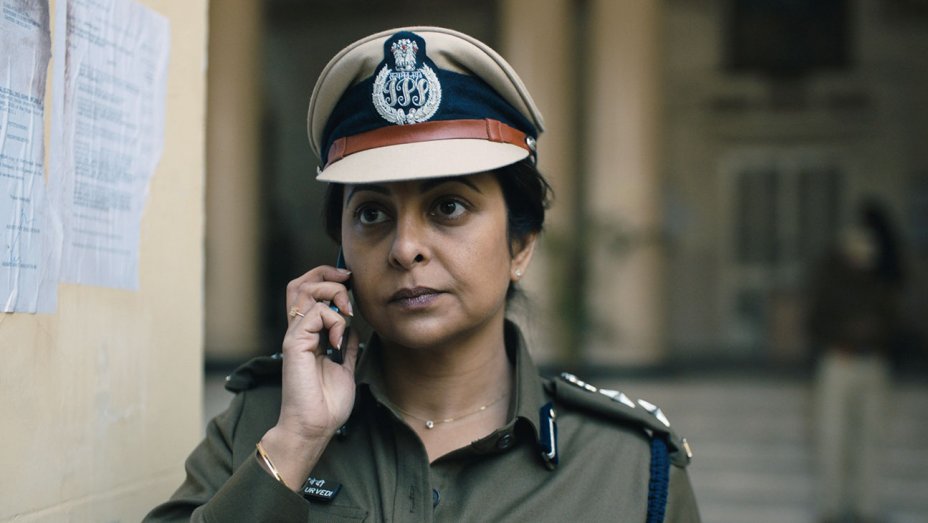 In 2012, the Nirbhaya gang rape case shook the collective conscience of the entire Indian subcontinent. Netflix's seven-part series 'Delhi Crime' gives its viewers an intricate and sensitive view of the police procedurals that ensued after the incident. The investigation is led by DCP Vartika Chaturvedi, who, with her team of experts, not only walks you through the dramatic interrogation of the perpetrators but also through the clerical parts of the investigation, which include forensic examinations, research, strategizing, and other realistic police procedures. The seriousness with which 'Delhi Crime' deals with its subject matter is commendable, making it not only one of the best offerings of the true-crime genre but also the best of Indian television. You can check out the show here.
Read More: Best Indian Web Series