Indian television has never seen anything called an espionage thriller. However, thanks to Netflix, this is one checkbox Indian audiences can fill in. 'Bard of Blood', the novel written by Bilal Siddiqi, has been adapted for the small screen thanks to Netflix India's appreciable efforts of raising the bars of Indian television shows. Produced by Shah Rukh Khan's Red Chillies Entertainment, the series stars Emraan Hashmi in the leading role as an excommunicated agent of the Indian secret service, the Research and Analysis Wing. Hashmi's character Kabir Anand is recalled by his seniors to join the agency once again as there is a dangerous mission at hand which requires his special set of skills. He is joined in the mission to Balochistan by a sleeper agent, Veer Singh and an expert analyst named Isha. They are out to rescue four Indian spies who have been held captive by murderous terrorists.
The series finds these three characters in an extremely dangerous area where death is lurking around the corner. There are moments of brilliance, but overall, the show does not leave you with anything worth remembering. It must also be said here that the show has got its politics wrong in certain places. It is certainly ambitious, but doesn't live up to its potential.
An argument can be raised that given its scope, 'Bard Of Blood' brings in a grandeur which has never been witnessed before in Indian television. But considering the fact that it is on Netflix, a streaming platform which boasts of classics like 'Black Mirror', 'House of Cards' and so on, there is bound to be comparisons drawn where 'Bard Of Blood' will fare unfavorably. However, if you enjoyed watching this series and are looking for more similar shows, then you have arrived at the right place. Here's the list of best shows similar to 'Bard of Blood' that are our recommendations. You can watch several of these series like 'Bard of Blood' on Netflix, Hulu or Amazon Prime.
7. Jack Ryan (2018-)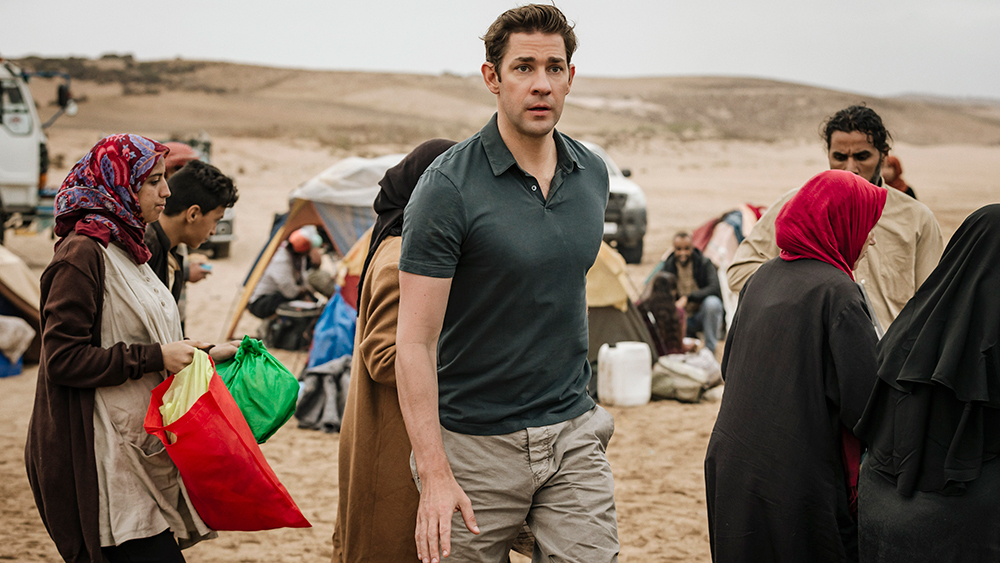 One of the most famous spies in American literature, Jack Ryan is a character created by the famous novelist Tom Clancy. In this series, the eponymous character is portrayed by John Krasinski. When the story of the show begins, we see Ryan working as a CIA analyst who chances upon some shady transactions which lead to a terrorist in Pakistan. As Ryan leaves the comfort of his office and starts digging deeper, he discovers that this field-life is infinitely more dangerous than sitting in the office and working behind the scenes. Krasinski looks perfect in the role, and despite not being rich in themes or having a multi-layered narrative, 'Jack Ryan' is a thoroughly enjoyable show.
6. London Spy (2015)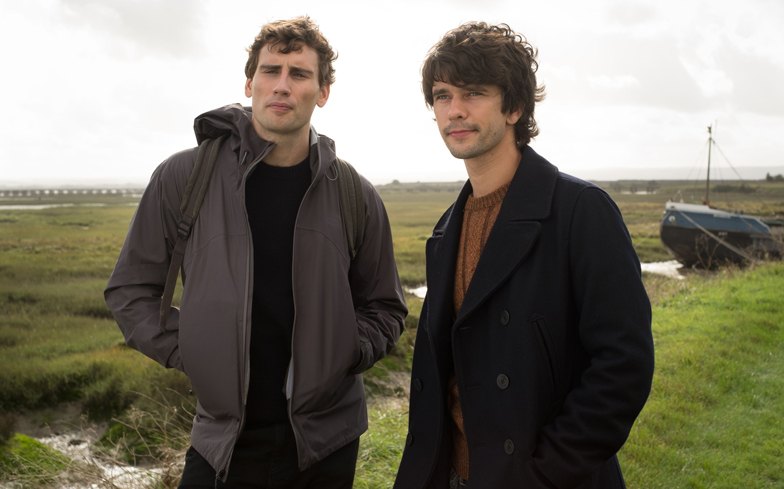 A BBC Two original series, 'London Spy' takes a look at the lives of two men and their romantic relationship. The two central characters in question are Danny and Alex, a couple living in London. While Danny is a hedonistic romantic, Alex is razor-sharp, enigmatic, and someone who always stays away from public life. When Danny suddenly discovers Alex's corpse, he realizes that the man he has been in love with for so long was actually a spy working for the MI6. Despite having no knowledge of the world of espionage or foreign intelligence, Danny decides that he needs to get down to the bottom of this murder. Loaded with some powerful performances, 'London Spy' is one of the most well-made spy shows to have come out in recent years.
5. Spooks (2002-2011)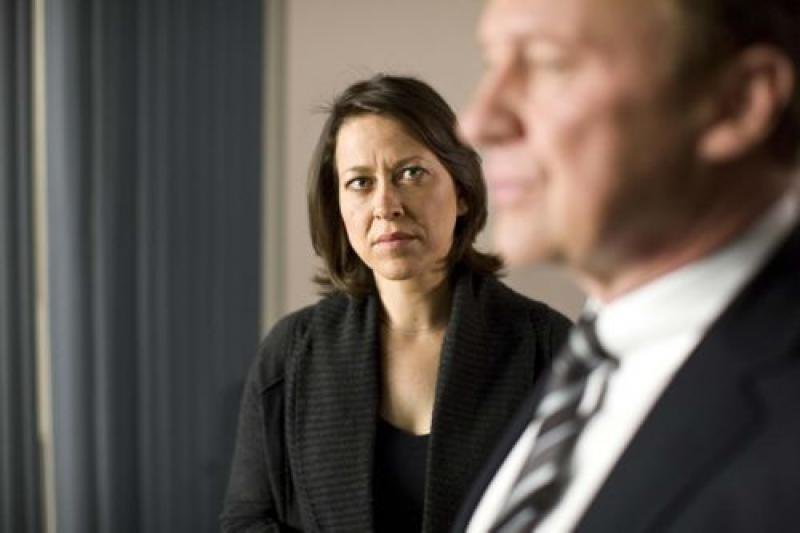 Another British spy series, 'Spooks' deals with the adventures of a bunch of agents working for the MI5, the domestic intelligence service of England. There are several domestic threats which constantly keep plaguing England, and each time, this team of highly-dedicated spies gets to the bottom of it. The headquarters of MI5, in this series, is located at the Thames House and is known as The Grid. It is from this area that the most secretive of agents keep an eye on any wrongdoing which goes on within the political boundary of England. The series has been quite popular throughout its run, and the quality has never dipped. There is a vast number of characters who have come and gone throughout the 10 seasons of the show, and each of them have left an indelible mark on the audiences.
4. Deutschland 83 (2015)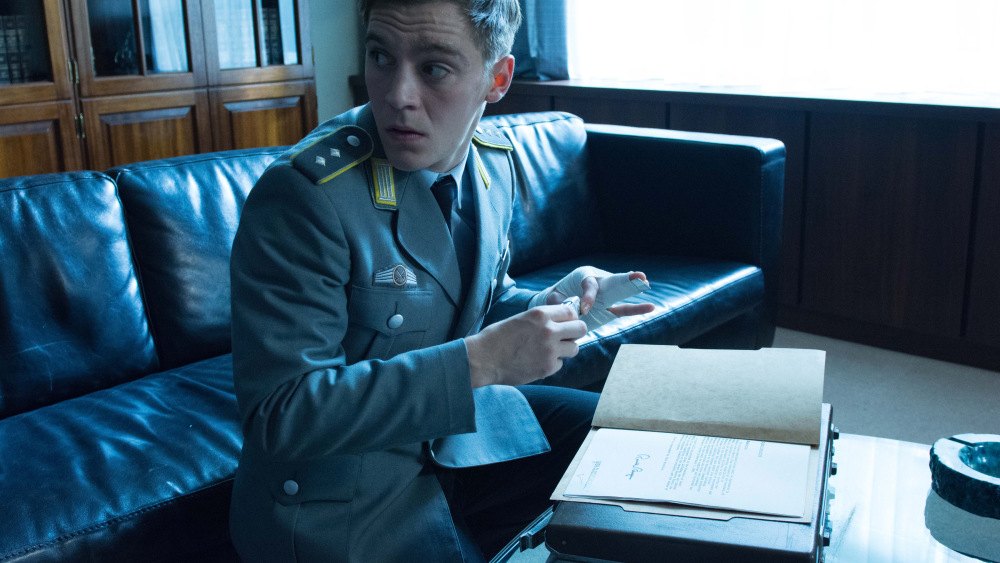 Like 'Bard Of Blood', 'Deutschland 83' is about the spy of a country entering enemy territory and carrying out a secret mission. However, while Kabir is a veteran at his job, the leading character of 'Deutschland 83' is a young 24-year-old recruit serving as a spy for East Germany. He has been assigned to gather information regarding the NATO by infiltrating West Germany; a mission which can cost him his life at any point. 'Deutschland 83' is an engaging tale of a young man's experience during such a difficult time. Despite being wonderfully dramatic, the show never loses its edge, maintaining a steady pace throughout. Music is another strong suit of this series. Its soundtrack is loaded with '80s classics which are fresh and catchy at the same time.
Read More: TV Shows Like The Spy
3. The Night Manager (2016-)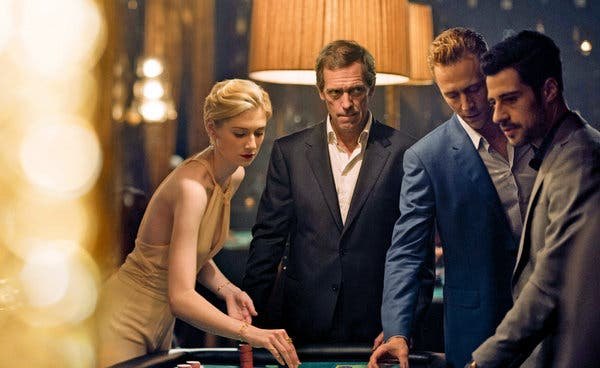 'Avengers' has really made superstars out of actors like Tom Hiddleston and Chris Hemsworth. MCU's eyes for talent must be praised since both these great actors are now getting the spotlight they really deserve. In the BBC One series 'The Night Manager', Hiddleston has been really impressive. He plays the role of a former British soldier called Johnathan Pine who now serves as the night manager of a luxury hotel. Pine steps into the role of a spy when a secret service agent called Angela Burr (Olivia Colman) approaches him to tackle a case of corruption and smuggling happening across the Atlantic. To get his job done, Pine has to infiltrate the inner circle of an arms dealer. Actors like Hiddleston, Colman, and Hugh Laurie always agree to take on a role if there is good writing involved, and 'The Night Manager' does not disappoint in this regard. With solid pacing and wonderful sets, 'The Night Manager' is a show that you must not miss at any cost.
Read More: TV Shows Like This Is Us
2. The Blacklist (2013-)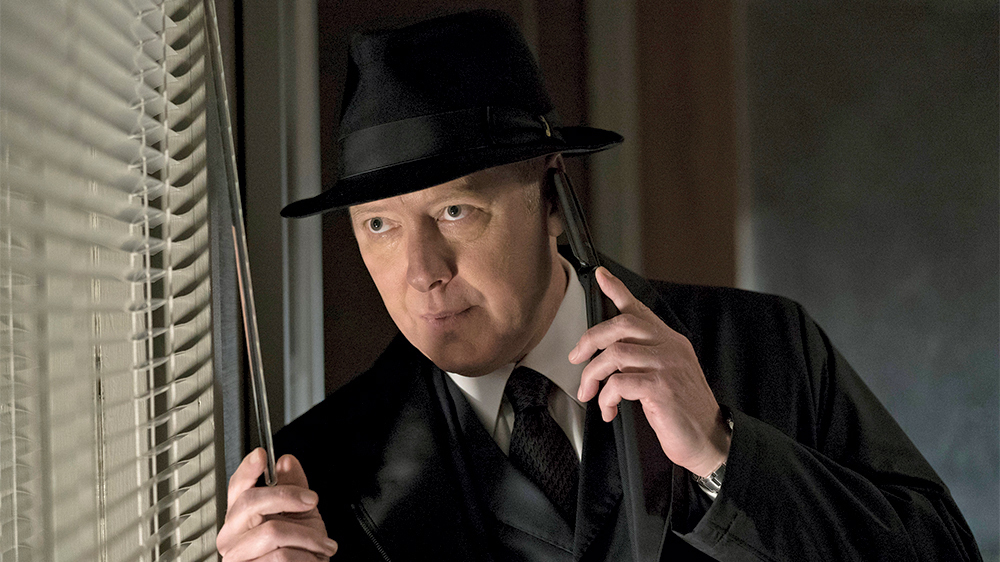 'The Blacklist' stars veteran TV actor James Spader who plays the role of a former US Navy officer turned criminal for whom the FBI has been on the lookout. Spader's character, Raymond "Red" Reddington, surrenders himself to the FBI, claiming that he can get them some of the most dangerous-yet-elusive criminals of the world if he is given complete immunity. The FBI naturally think that he is trying to bluff his way out. But when one of his tips bears results, they begin reconsidering their position. As the show moves on, things start getting too personal for Red. It is highly commendable that a thriller series like 'The Blacklist' has been going strong for quite a number of years now. It might not have broken the limitations of the genre, but it's one that plays well within the confines of its genre in way that is thrilling and entertaining.
Read More: TV Shows Like The Blacklist
1. Babylon Berlin (2017-)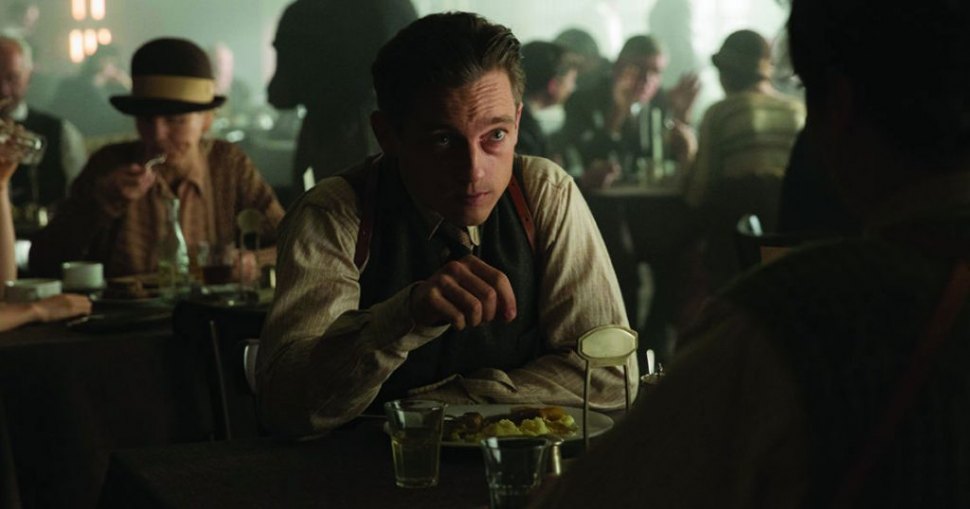 Another German TV series finds its way to this list. 'Babylon Berlin' is simply one of the best shows in recent years. Its beautiful cinematography is perfectly complemented by its strong writing, brilliant performances, and amazing set designs. A noir-ish 1930s Berlin is beautifully portrayed in the series. The central character of 'Babylon Berlin', Inspector Gereon Rath, comes to bust a pornography ring in this politically tense city. It is his adventures and relationships with different people in Berlin during the Weimar era that becomes the central focus of the series. The approach and style here certainly deserve more praise.
Read More: TV Shows Like Babylon Berlin