Netflix's 'Behind Your Touch' is a South Korean comedy–drama show revolving around a gifted individual with offbeat psychometric powers. Set in the small town of Mujin, Chungcheong-do, the series follows Bong Ye-bun, a veterinarian with a stark deficiency of her ideal patients— cats and dogs, who somehow gains the ability to see past and future events by touching people/animal on their hip. After Moon Jang-yeol, a Violent Crimes Detective transfers to Ye-bun's town, the pair initially get off on the wrong foot. However, as their paths cross repeatedly, the two continue to get closer, with Ye-bun using her powers to help the detective solve crimes around the town.
The series features a comedic ride through crime-solving with likable character dynamics at its center. Although the story's fantastical element revolving around Ye-bun's extraordinary powers informs a crucial aspect of the premise, the characters and the setting infuse the narrative with a sense of realism. However, how much of that realism has a root in actual real life? If you're curious about the same, here is everything we know about 'Behind Your Touch' and its connections to reality.
Is Behind Your Touch a True Story?
No, 'Behind Your Touch' is not based on a true story. The series is a work of fiction written by Lee Nam-gyu, Oh Bo-hyeon, and Kim Da-hee, with Kim Seok-yoon and Choi Bo-yoon directing several episodes, respectively. The protagonist Ye-Bun's bizarre abilities firmly establish the show as an imaginative work of fiction, yet the story's setting and overall tone maintain a contemporary vibe. Therefore, in order to create a compelling and relatable narrative, the show equips a range of realistic characters.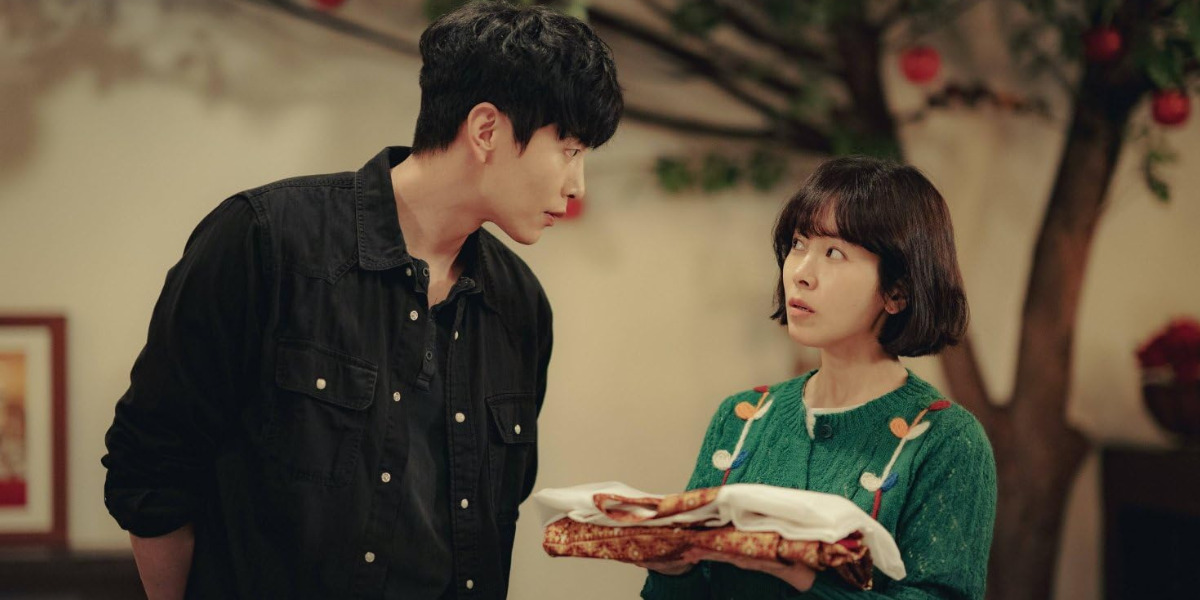 Starting with Ye-bun, her character presents an ambitious over-achiever with several familial issues. Even though her story quite literally picks up from tragedy, the narrative allows her character to develop without having her mother's suicide dominate her personality. The numerous quirks and traits that Ye-bun's character possesses help her appeal to a broader range of audience. Likewise, her initial freakout and subsequent ignorance regarding her abilities paint a realistic light around her character.
As for the other characters, Moon Jang-yeol, a hot-headed policeman, and Kim Sun-woo, a kind convenience store worker, occupy a significant space as Ye-bun's potential romantic interests. In Ye-bun and Jang-yeol's instance, the couple depicts a classic "enemies-to-lovers" dynamic, long revered by drama fans in romantic comedy shows like 'Love to Hate You' and 'Touch Your Heart.' The trope has been a fan-favorite even in Hollywood movies, with several films like the timeless period drama film 'Pride and Prejudice' and cult classic 'Palm Springs' equipping the trope for their romantic plot lines.
Meanwhile, Kim Sun-woo's character adds a pleasant mundane touch through his reassuring and gentle presence. In preparation for his role Kim Jun-myeon, also known as his stage know Suho, from the boy group EXO, did some research on convenience stores to imagine himself in his character's shoes. "As for me, my character is a lot slower and slower-paced than my original personality. I tried to walk, talk and even move about a little bit slower. I practiced all of that."
"My character is someone who works around convenience stores. I sort of toured around different convenient stores. Although they all are mostly similar, I tried to get here and see how the cashier worked and things like that," Suho said in an interview with Hindustan Times. Similarly, actors Ji-min and Min-ki brought their own personal and real-life touches to their characters to bring them to life. For instance, the latter had to undergo a slight physical transformation by bulking up to portray a realistic visual for his hot-headed police officer character.
These small attentions to details help shape the series' overall relatable narrative. As such, even though the series clearly shares little in common with reality, given its outlandish premise, the characters and settings help define the story's realistic elements. Nevertheless, the show does not have a connection to real-life people or events.
Read More: Behind Your Touch Episode 1 and 2 Recap and Ending, Explained