The Paramount+ series 'Love Allways' has become quite a favorite of the public thanks to its fresh yet familiar approach to dating. The debut season of the reality show featured pansexual bachelorette Lexi Paloma who had to pick out her match among the participants. Given the various ups and downs in the show, it is no wonder that many cast members have established a place for themselves in the viewers' hearts. If you are curious about what they might be up to these days, worry not because we have your back!
Where is Joshua "Josh" Cureton Now?
Though he won the competition, Joshua "Josh" Cureton has not shared any updates on whether he is still dating Lexi Paloma. With more than 374K Instagram followers and over 3.8 TikTok fans, the reality TV star is quite an internet sensation whose content never fails to entertain his fans. Additionally, he is pursuing a Bachelor of Arts degree from the University of Miami in Political Science and Government. Josh joined the institute in 2021 and is scheduled to graduate in 2024.
Where is Cyprien Boustiha Now?
Runner-up Cyprien Boustiha certainly seems to be doing well in his life since his appearance in the Paramount+ show. He lives in the Greater Montreal Metropolitan Area of Quebec and is studying at HEC Montréal, a public business school. The reality TV star joined the institute in August 2021 and will get his Bachelor of Business Administration (BBA) degree in May 2025. Additionally, Cyprien works as a Social Media Curator under the banner of Cyprien Boustiha Media LLC, with a TikTok following of more than 2.1 million. His Instagram admirers number over 249K, while his ASMR YouTube channel has a subscriber count of around 33K.
Where is Jasmine Cervantes Now?
As of writing, finalist Jasmine Cervantes is based in Los Angeles, California, and is thriving in her life. The reality TV star seems on good terms with her fellow co-stars and has not hesitated to maintain her friendship with them. More often than not, one can find Jasmine enjoying beaches and the company of her loved ones. Presently, it seems like she is single, though she has not shared any recent updates.
Where is Sienna Scibird Now?
Sienna Scibird is perhaps one of the most notable names from the show's first season and has continued to grow in the entertainment industry. The artist recently launched her own music single 'Siren,' which has received much praise from her fans. Based in Santa Barbara, California, she is a full-time Ambassador for Sports Illustrated and is well-loved by over 614K people on TikTok. In comparison, Sienna's Instagram has a following north of 45K. While many are curious if she started dating Jayme Aiden after the show, there have been no updates regarding the same. Nevertheless, the two seem to be on good terms and often spend time together.
Where is Jayme Aiden Now?
We are moving on to Jayme Aiden, another memorable cast member from the show who celebrated her 21st birthday quite recently, in July 2023. Many of her fellow cast members, like Sienna Scibird and Rylin Utah, attended the celebration. The reality TV star is presently a student at the University of California and seems to be doing quite well in life. Her Instagram has over 13K followers, while over 54K people follow her TikTok account. Additionally, Jayme is active on platforms like Snapchat and YouTube.
Where is Marc Bateman Now?
Originally from Salt Lake City in Utah, Marcelino "Marc" Bateman now lives in Los Angeles and is quite happy about his participation in the Paramount+ show, having made it to the top 6. Though he seemingly prefers to keep the details of his personal life private, he has recently been more than happy to promote his reality TV debut. Marc formed close connections with many of his fellow participants, whom he still appears to be in touch with.
Where is Rylin Utah Now?
Cast member Rylin Utah celebrated her 21st birthday in early June 2023 via a memorable bash in Las Vegas, Nevada. Based in Los Angeles, she has over 67K Instagram followers and works as a model. Rylin's participation in the reality TV industry has propelled her fame, and she seems to have remained friends with some of the co-stars she met during the show, including Sienna and Jayme.
Where is Tyler Hearing Now?
Next, we have Tyler Hearing, whose life after the Paramount+ show seems to be going well. After his controversial exit from the competition, he has only continued to grow famous. Presently, Tyler works as an online content creator, often seen alongside others in the field. His TikTok account has more than 521K followers, in addition to his nearly 74K Instagram fans. Tyler has recently shared about his work on a reality TV-like project scheduled to launch on July 29, 2023, and we wish him the best.
Where is Camille Cupid Now?
Shuttling between Pittsburgh, Pennsylvania, and Los Angeles, Camille Cupid is a professional photographer. She allows her potential clients to choose from various services through which she can easily showcase just how talented she is behind a camera. The reality TV star is also a social media management service provider and is associated with a thrift shop called 2nd Hand Luv. It seems like Camille really admires her father, Lester Cupid, whose creative side is something that serves as an inspiration for her.
Where is Kalysta Mallory Now?
Let's now talk about Kalysta Mallory, who lives in Phoenix, Arizona. As of writing, she works as an entrepreneur within the world of fashion and entertainment. A proud sustainability advocate, she often posts content on platforms like Instagram and OnlyFans. Kalysta's Instagram has over 8K followers, while more than 3K people follow her TikTok. In July 2021, she was also featured on the front page of 'Playboy' New Zealand. Through her work, the reality TV star often partners with different brands and promotes them via social media.
Where is Brian Batesy Now?
Having gained much love thanks to his performance in the reality show, Brian Batesy, AKA Megatron, is a former Pace University student who once was a part of the institute's swimming team. The bisexual reality TV star's early exit from the show may have disappointed some, but he has certainly not let the development bring him down. In fact, he is a pretty accomplished online content creator with over 74K admirers on Instagram and 350K followers on TikTok. Some other platforms that Brian is active on include OnlyFans and Snapchat.
Where is Luis Diaz Now?
An active online content creator, Luis Diaz has more than 70K followers on TikTok, all of whom were saddened to see him leave the Paramount+ series after only two episodes. The reality TV star did collaborate with relationship guru Anthony Recenello to share more details about the things that took place in the show, like Tyler Hearing's unconventional exit. Moreover, the talented soccer player posts content on platforms like Instagram, Twitch, and YouTube. In March 2023, Luis turned 20 and earned many well-wishes from his fans.
Where is Cameron James Now?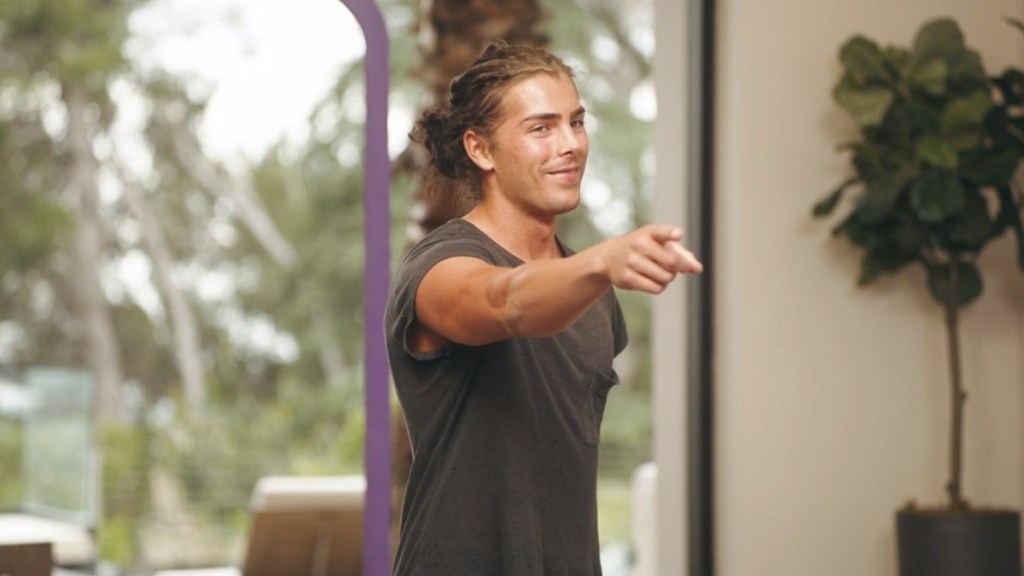 Unfortunately for Cameron James, his run on the show was relatively small, as Lexi eliminated him in the first round after the speed dates. Given his desire to keep his personal life private, the reality TV star has not shared much with the public, opting to keep a low profile. We hope Cameron is doing well and soon fulfills all his aspirations, whether about his career or love life.
Read More: Are Lexi and Josh From Love Allways Still Together?