Directed by Seth Gordon, the comedy-drama film 'Identity Thief' is the story of Sandy Pattersons. Something's not quite right, is it? It should be Patterson without the 's', right? Well, there is a reason for it, and her name is Diana (Melissa McCarthy). A resident of Florida, Diana lives an opulent lifestyle as the "queen of retail," purchasing whatever takes her fancy as she gets everything for free, all thanks to Sandy Patterson (Jason Bateman), a Denver man whose identity she stole. The real Sandy journeys to the south to confront the shameless con artist and bring her back to Denver so he can clear his name and repair his damaged credit rating with just one week left before he lands in serious trouble.
With a witty and hilarious script penned by 'Chernobyl' and 'The Last of Us' writer Craig Mazin, the road film stars comedy stalwarts Melissa McCarthy and Jason Bateman in titular roles supported by Amanda Peet as Trish Patterson, Sandy's wife, Jon Favreau as Harold Cornish, Sandy's Chief Executive, and John Cho, Sandy's colleague and later his boss. If 'Identity Thief' is something up your funny-bones alley, then here are a few more visitors. You can watch most of these movies like 'Identity Thief' on Netflix, Hulu, or Amazon Prime.
8. Tammy (2010)
A film by Ben Falcone, 'Tammy' not only shares a member of its cast with 'Identity Thief' but also bears a resemblance with the narrative. Melissa McCarthy leads the cast as Tammy, a server at a burger place whose day just keeps getting worse. She totals her car, is fired from her job, and discovers her husband in a lewd act with their neighbor. It's time for Tammy to go, but she has few options because she doesn't have any money or means of transportation.
Tammy has no other option except to take a road trip with her grandma Pearl (Susan Sarandon), who has a car, money, and a desire to see Niagara Falls. Although Tammy hadn't planned on leaving, the trip proves full of surprises for her. In both 'Identity Thief' and 'Tammy,' the protagonists grow over the course of the film, an unlikely phenomenon in comedy films.
7. Get Him to the Greek (2010)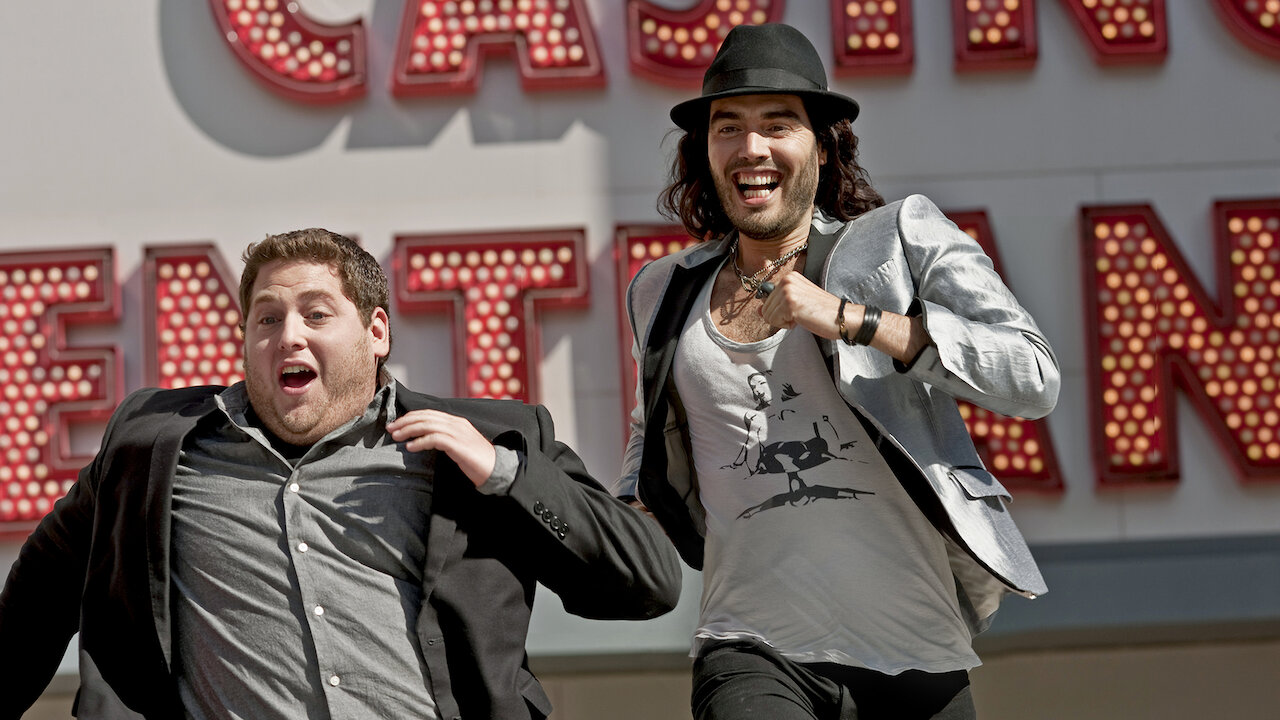 If traveling with a grandparent seems unusual, how about traveling with a rockstar? Sounds fun right? Aaron thinks so, too, until he actually goes with one. Aaron Green (Jonah Hill), an ambitious executive at a record label, is given what initially appears to be a simple task: he must accompany British rock star Aldous Snow (Russell Brand) to L.A.'s iconic Greek Theatre for the opening show of a lucrative comeback tour. However, Snow has other ideas.
As soon as the rockstar learns that his real love is in California, he makes a promise to win her back before the tour even kicks off, putting Aaron under extreme pressure to get Snow on stage in time. Directed by Nicholas Stoller, Aaron's problem is quite similar to Sandy's in 'Identity Thief' as both have to accomplish an extremely difficult task in an even tougher time frame.
6. Road Trip (2000)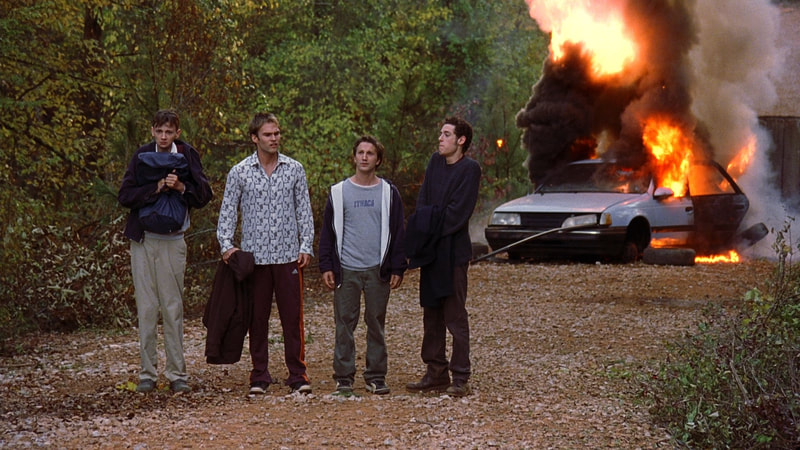 The directorial debut of 'The Hangover' and 'Joker' director Todd Phillips, 'Road Trip', is about Josh (Breckin Meyer), who mistakenly sends his girlfriend a copy of the videotape he made while having an affair with another woman. When he realizes his error, he drags two of his college friends—along with one not-so-eager teen who just so happens to own the car — on a wild 1,800-mile road journey from Ithaca, New York, to Austin, Texas, in an effort to rescue his lifelong relationship. Josh's desperation to salvage his relationship is quite similar to Sandy's and even Diana's in 'Identity Thief,' as both share the same urge, though Sandy's desperation is to get back his life and Diana's is not to lose hers.
5. The Guilt Trip (2012)
Taking the trip ahead is 'The Guilt Trip', a film by Anne Flecther that revolves around Andy Brewster (Seth Rogen), who visits his controlling mother Joyce (Barbra Streisand) before setting out on a once-in-a-lifetime road trip. This turns out to be a terrible mistake as Andy gives in to pressure to bring his mother along for the trip. Andy is initially only angered by her antics as the miles pass by. Over time, though, he begins to see that they are alike more than he initially imagined and that Joyce's insight might be exactly what he needs. Both the films, 'The Guilt Trip' and 'Identity Thief', through their protagonists show that even unlikely expeditions can lead to some gratifying experiences.
4. The Bounty Hunter (2010)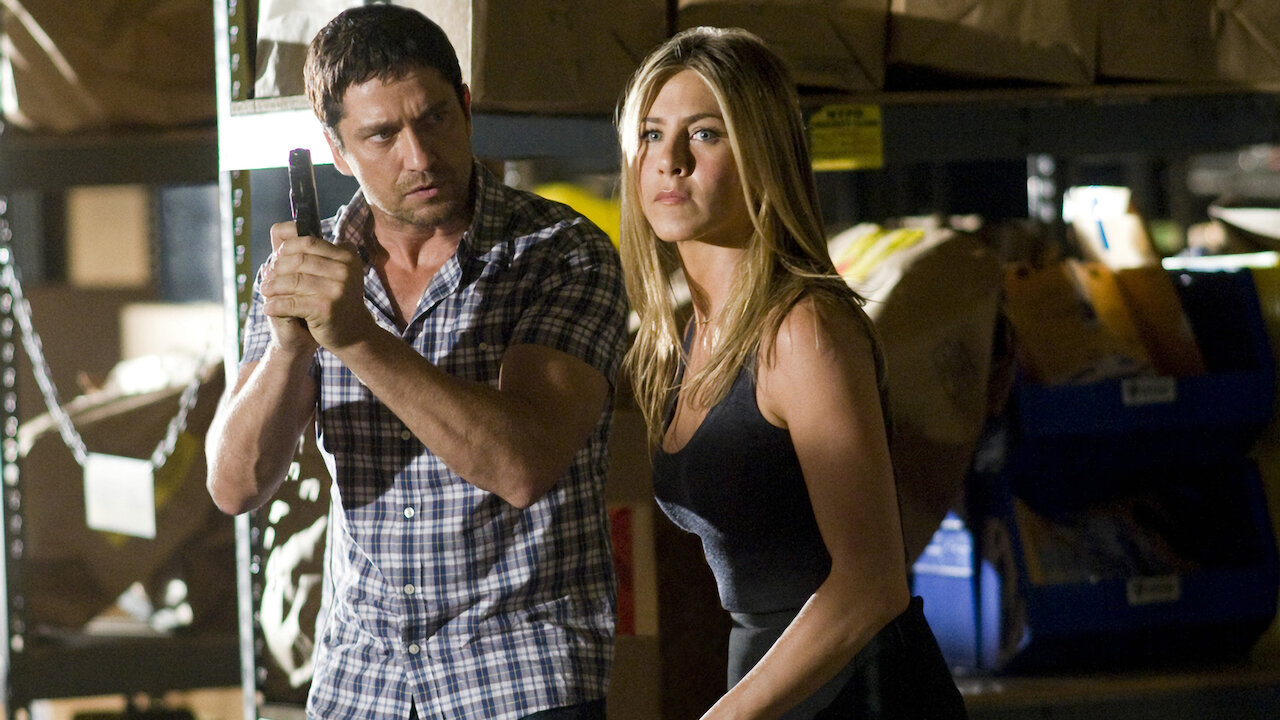 A road trip with your grandparents, slacker friends, wife, and even your parent seems fine. How about a road trip with your ex-wife? Or better yet, your convict ex-wife. When Milo Boyd (Gerard Butler), a down-on-his-luck bounty hunter, receives a call to bring in his bail-jumping ex-wife, a reporter named Nicole (Jennifer Aniston), he mistakenly believes that his luck is improving. Milo views the work as a simple way to make money, but Nicole swiftly leaves to follow a lead in a murder investigation.
The ex-spouses engage in an increasingly competitive game of one-upmanship but soon find themselves on the run for their lives. If you liked 'Identity Thief', then this Andy Tennant film can be your next watch as just like Milo, Sandy from 'Identity Thief,' too, wants to capture someone. Just like how Milo and Nicole have to work together to save themselves, Sandy and Diana find themselves in the same position in 'Identity Thief'.
3. Midnight Run (1988)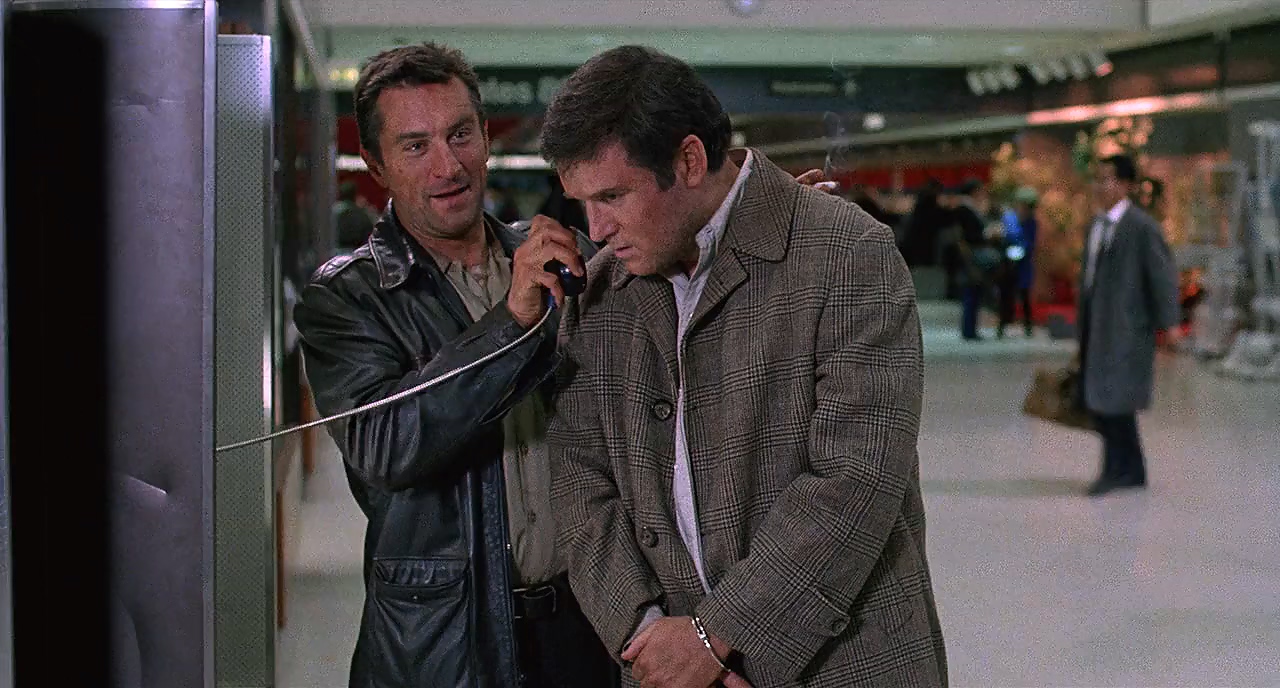 From one bounty hunter to another comes Martin Brest directorial 'Midnight Run.' Discreet bounty hunter Jack Walsh (Robert De Niro) is hired by Eddie Moscone (Joe Pantoliano) to track down a mafia accountant known as "The Duke" (Charles Grodin) and bring him to Los Angeles. Eddie promises Jack that the job will be easy or a "midnight run." The FBI and the mob, however, are eager to capture Jack when he finds The Duke.
In a cross-country chase, Jack must avoid the police, hide from the mob, and look after his sanity, which faces a major threat due to The Duke's unpredictable behavior. Just like 'Identity Thief,' where Sandy is on the hunt for Diana, Jack in 'Midnight Run' is in pursuit of The Duke; both look-outs make up for some comedic gold that leaves its mark on the audience.
2. We're the Millers (2013)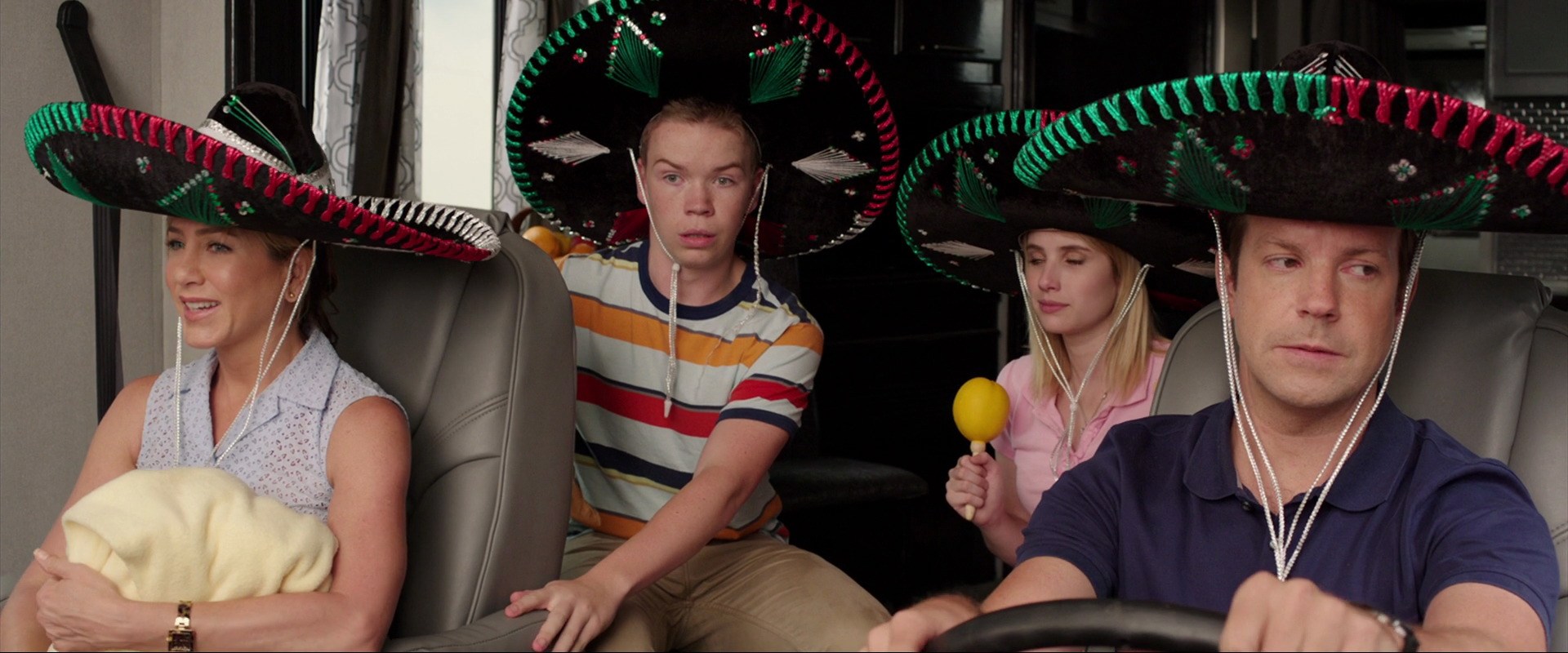 If you think going on a road trip with family sounds stressful, imagine going with a fake family and across international borders. Directed by Rawson Marshall Thurber, 'We're the Millers' revolves around David, a small-time pot dealer (Jason Sudeikis), who discovers just how unfair the world can act when he is assaulted by thugs while attempting to assist several teenagers. He, in turn, loses his money and stash. Now that David is deeply in debt to his supplier, he needs to pick up the supplier's most recent shipment in Mexico in order to start over.
Dave comes up with a "foolproof" method to complete his mission — he loads up a fictitious family into a massive RV and travels south of the border to complete his job, unaware of the surprises in store for them. While he has Diana using a fake identity of a real person, David in 'We're the Millers' one-ups her with a fake family. Both, however, want to evade the law and are forced to team up with regular civilians, resulting in some chaotic and rib-tickling moments that don't allow viewers to catch a break.
1. Due Date (2010)
Directed by Todd Phillips, 'Due Date' is a road-trip comedy film driven by compelling performances of acting heavyweights Robert Downey Jr. and Zach Galifianakis in lead roles. The film follows Peter (Robert Downey Jr.), who, after an incident involving an aspiring actor named Ethan (Zach Galifianakis), must get across the country to Los Angeles in time for the birth of his child and is forced to road-trip with him, leading to hilarious outcomes.
In both 'Due Date' and 'Identity Thief,' the contrasting personalities of the leads are what contributes to the humor. Just like Sandy and Diana, Peter and Ethan are poles apart from each other, and this adds to the conflict, which results in numerous outrageous situations in both films. The fact that the protagonists in 'Due Date' as well as 'Identity Thief' eventually warm up to each other is also a similar and heartening fact to see.
Read More: Identity Thief: Where Was Melissa McCarthy Movie Filmed?