We're always tempted towards the things that we cannot have. Such is the story of seventeen-year-old Stella (Haley Lu Richardson) and Will (Cole Sprouse) from the movies 'Five Feet Apart', both of whom suffer from cystic fibrosis, a life-threatening genetic disorder that cannot be cured. Both of them have to live fully controlled lives with strict routines and boundaries because of their condition. When the two cross paths, something seems to click, but they have to maintain a distance between them because getting closer could worsen their condition. But as time passes by, the two are not able to hold their feelings in, and things start to get complicated when they are forced to throw all the rules and restrictions away just to be with each other.
Whether it's real life or the movies, the best love stories are the ones that have an element of pain in them. Otherwise, what's even the point of falling in love. You only learn to embrace the good parts of it with all your heart when you've been through some really bad stuff before that. That's why we dig stories of lovers who stay together no matter what because that's the kind of love we seek in our own lives. Now we may or may not find someone who'll stand by us forever or maybe we already have someone like that, whatever your case may be watching movies about lovers who overcome all their odds just to be together can always make us feel good and laugh and cry at the same time. So, here's a list of some amazing feel-good love movies similar to 'Five Feet Apart' that are our recommendations. You can watch several of these movies like Five Feet Apart on Netflix, Hulu, or Amazon Prime.
11. Everything, Everything (2017)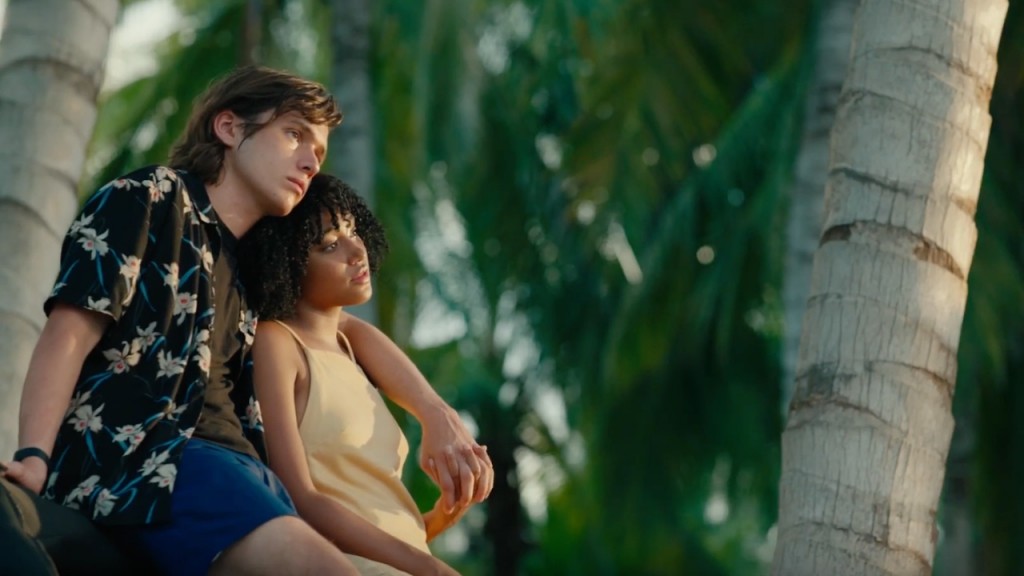 'Everything, Everything' is the story of a 17-year-old girl named Madeline Whittier who suffers from a rare disease that restricts her from leaving her home. Things start to change when a boy named Olly Bright moves into her neighborhood, and they soon start emailing each other. Somewhere between these emails, they fall for each other. Madeline realizes that she hasn't been living her life all this while and gets the opportunity to leave her whole past life behind and start a new adventure with Olly. But will she be able to take that leap, and if she does, what will be the consequences of her decisions? 'Everything, Everything' is a great teen romance feel-good film and will leave you with a bright smile on your face.
10. The Fault in Our Stars (2014)
The story of Hazel and Augustus, two cancer patients who meet at a cancer support group, will make you cry your eyes out. This movie did get a lot of hype when it came out but for a reason. The movie has a typical but good storyline and has amazing actors, Shailene 'Woodley and Ansel Elgort. It all starts with grace, who has terminal lung cancer and has to carry around an oxygen tank with her at all times that assists her with breathing. When she meets Gus, another cancer survivor who lost his leg to the disease, they get along right from the beginning. The two get closer with time and decide to surprise Hazel by arranging a meeting with Hazel's favorite novelist, who lives in Amsterdam. The two go on the best adventure of their lives which changes them completely and brings them even closer. But nothing's ever built to last, and fate may have different plans for them.
9. Me Before You(2016)
Louisa and Will are pretty much the opposites. Louisa seems to know almost everything about the people and the world around her, whereas Will despises everyone and hates his life because he's stuck in a wheelchair with half his body paralyzed. Louisa loses her job and is forced to take up a job as a caretaker, and that's when she meets Will. The two start off with a slightly rocky beginning to their relationship, but what follows changes their lives completely. The movie is absolutely adorable and will change you as well, leaving you with a feeling of positivity and happiness.
Read More: Movies Like Me Before You
8. Midnight Sun (2018)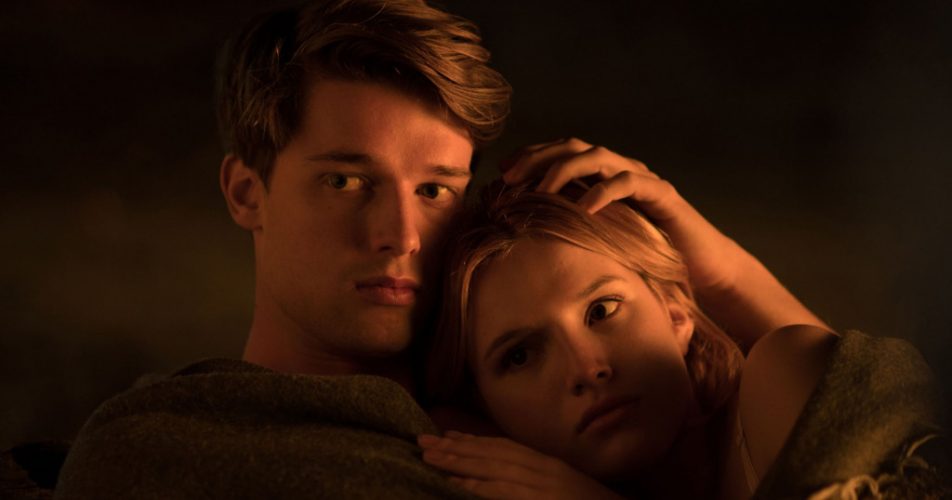 This one is an absolute tearjerker so keep the tissues ready as you embark on the journey of a young lady named Katie, who suffers from a very rare genetic disorder that can make the slightest exposure to sunlight deadly for her. Katie only leaves her house every night to protect herself from the sun. Her life changes when one day, while playing the guitar at a subway station, her longtime crush asks her out. What follows is their journey through a summertime romance that none of them had seen coming.
7. Now is Good (2012)
Starring Dakota Fanning, 'Now is Good' is the story of a teenage girl who finds out that she's dying from leukemia. She decides to make a list of all the things she wants to do before she dies, one of them being losing her virginity. The movie truly portrays how a person with terminal illness might feel in real life, and Dakota Fanning's flawless acting will bring you to tears. It's one of those rare few movies that are almost as good as the novels. The movie reminds you the importance of living in the now and embracing the current moment.
6. A Walk to Remember (2002)
Based on a story written by the famous romance writer Nicolas Sparks, this one will make you shed tears unashamedly. The story is about a boy named Carter (Shane West) who ends up in community service because of a prank he pulled off with his friends. This is where he meets Jamie Sullivan, who is the Reverend's daughter and has absolutely nothing in common with Carter. But unexpectedly, the two start liking each other, and both of them stick together even when Carter's friends judge him for being with the girl, and Jamie's father seems to be against the relationship. But Carter's world goes upside down when he comes to know that Jamie suffers from leukemia. Being in love with each other, the two still stay together and realize the true meaning of love.
Read More: Movies Like A Walk to Remember
5. The Spectacular Now (2013)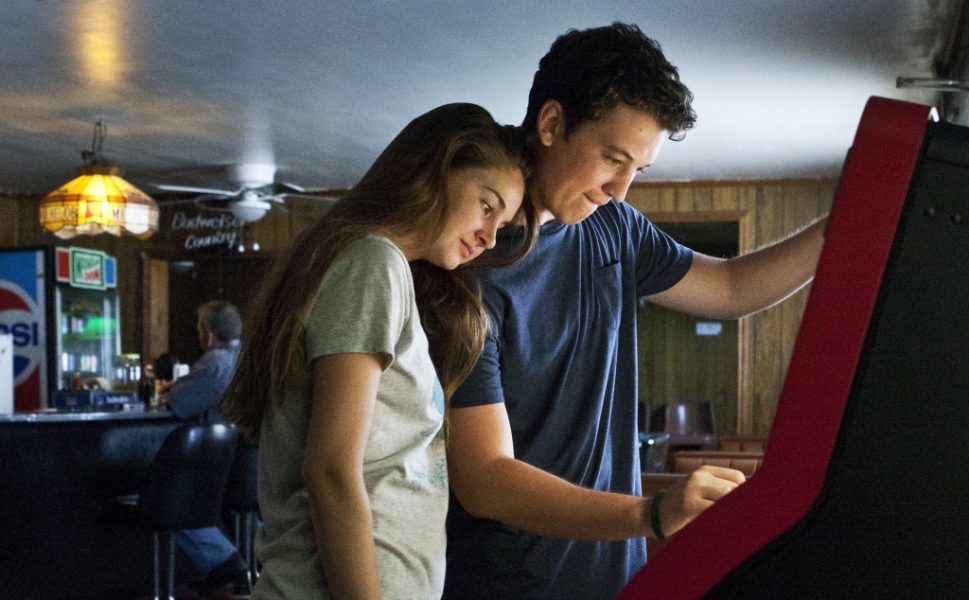 Sutter Kelly (Miles Teller) is a popular kid at school known for being a complete party animal who believes in living in the now. When he gets dumped by his girlfriend, Sutter decides to spend the night partying to get over his troubled memories with her. The next day he is woken up by Aimee Finicky on some unknown person's lawn, and that's how the two meet. Following this, the two start meeting more often and get closer by the day. But Sutter has his own demons that he has to deal with before he can think of making their relationship work after the two graduate from school and think of moving to a new city. 'The Spectacular Now' is a surprisingly refreshing love story that gives you hope and makes you realize the reality of relationships in real life. The movie gives you a very warm feeling and will make you fall in love with the two characters played by two outstanding young actors- Miles Teller and Shailene Woodley.
Read More: Movies Like The Spectacular Now
4. Dying Young (1991)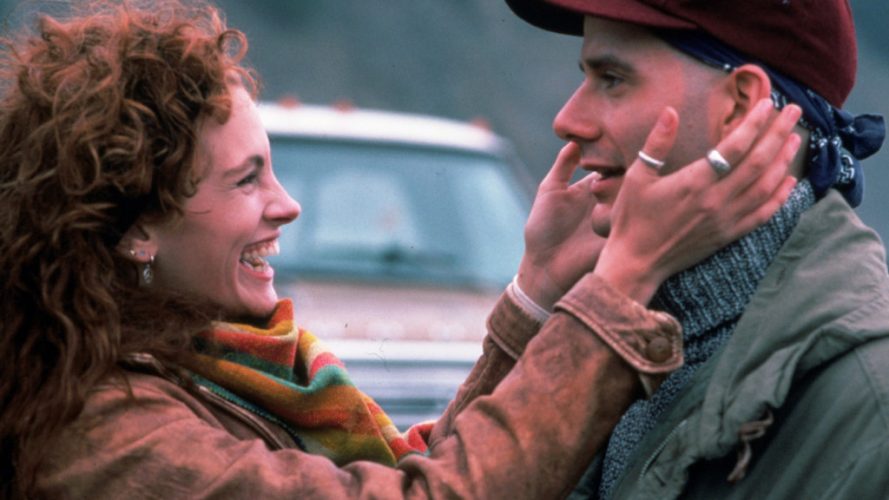 Julia Roberts plays the role of Hillary O'Neal, who decides to quit her job and start a new life after her boyfriend dumps her. She starts working as a private nurse, and that's when she meets a blood cancer patient Victor. They soon start talking to each other every day and get closer. They fall in love even after knowing that Victor will have to face death eventually. But as long as he lives, Hillary becomes his reason to keep going and live a happy remaining life.
3. 50/50 (2011)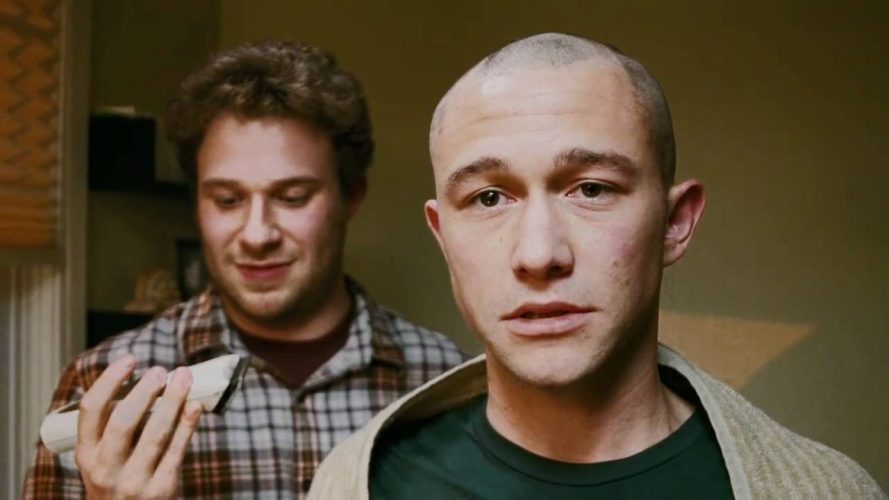 Starring Seth Rogen and Joseph Gordon-Levitt, '50/50′ is the beautiful story of a 27-year-old man who finds out that he has a rare form of spinal cancer and his odds of surviving it are only 50 percent. Around this time, he also finds out that his girlfriend had been cheating on him. He takes the help of a therapist Katherine to keep himself sane during these tough times. Along the way, while he is being treated for his illness, he learns a lot about his relationship with his mom, his closest friend, a little about love, and lot about life and how one should not take it for granted. The movie may have a little bit of profanity here and there, which may not be appealing to some. But the central story around which it revolves seems very real and appealing.
2. My Sister's Keeper (2009)
A little girl named Anna Fitzgerald comes to know the reason behind why she was conceived, which was to have a genetic match with her ill older sister so that she can be her donor for a transplant. Anna does not digest this too well and goes to court to seek medical emancipation. The whole incident starts to tear everyone apart, but at the same time, all of it brings everyone in the family together in ways they could've never imagined. The movie gives out a deeper message about how we are responsible for all the choices we make as individuals and how the consequences associated with these choices may not sometimes be our own.
1. Me and Earl and the Dying Girl (2015)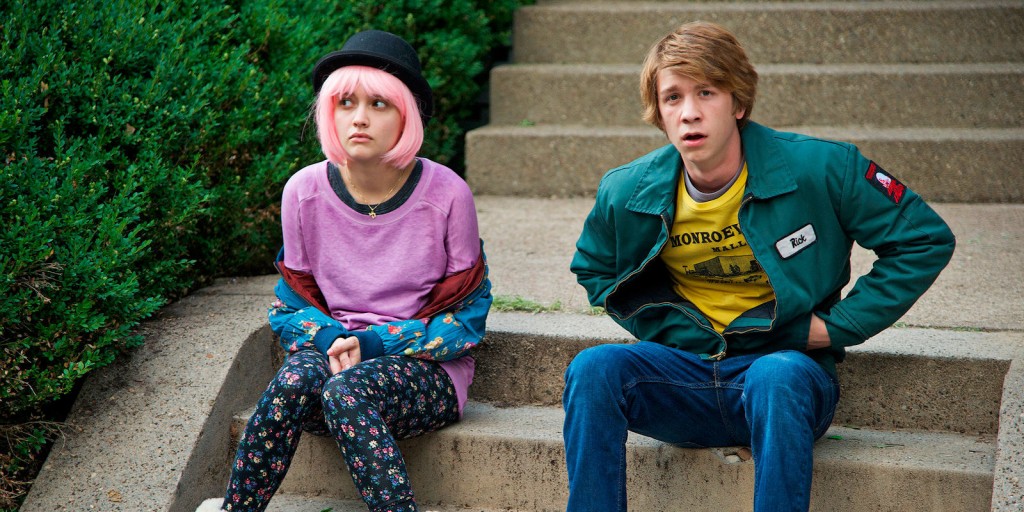 Greg and Earl are two socially awkward high-schoolers who spend most of their time making weird parody movies. When Greg's mother forces him to befriend one of their classmates, Greg and Earl start hanging out with this girl who has leukemia. But their life completely changes, and their entire perspective of what they knew about things transforms when they start spending more time with the dying girl. This touching indie movie will hit you right in the feels.
Read More: Best Teen Movies