'Ford v Ferrari' is a sports drama based on true events that follows legendary automotive designer, Caroll Shelby. Played by Matt Damon, Shelby was responsible for designing the cars, Mustang and Cobra. However, 'Ford v Ferrari' focuses on his efforts to build the Ford GT40 by leading a team of eccentric yet talented group of American automobile engineers and designers. A period drama, it is set in the 1960s when Ford Motor Company wanted to design a car that could defeat Ferrari's racing team at the 1966 24 Hours at Le Mans race held in France.
Chrisitan Bale plays Ken Miles, a famous British racer who was also a World War II veteran. With Caroll Shelby, the two form an unlikely pair on their quest to beat the Ferrari team. Fighting corporate interference and personal conflicts, it presents a David v Goliath style tale of a team dedicated to usurp the domineering success of their competitor. Originally, Tom Cruise and Brad Pitt were supposed to play the roles of Shelby and Miles. However, when that could not work out, Matt Damon and Christian Bale were roped in.
Bale and Damon's commanding acting performances are exceptional apart from the movie's thrilling racing sequences. With the perfect balance of drama and racing action, this movie is a sure-shot hit. The list below is a compilation of similar action-packed movies that are driven by superbly tense drama. You can watch several of these movies like 'Ford v Ferrari' on Netflix, Hulu or Amazon Prime.
7. Raging Bull (1980)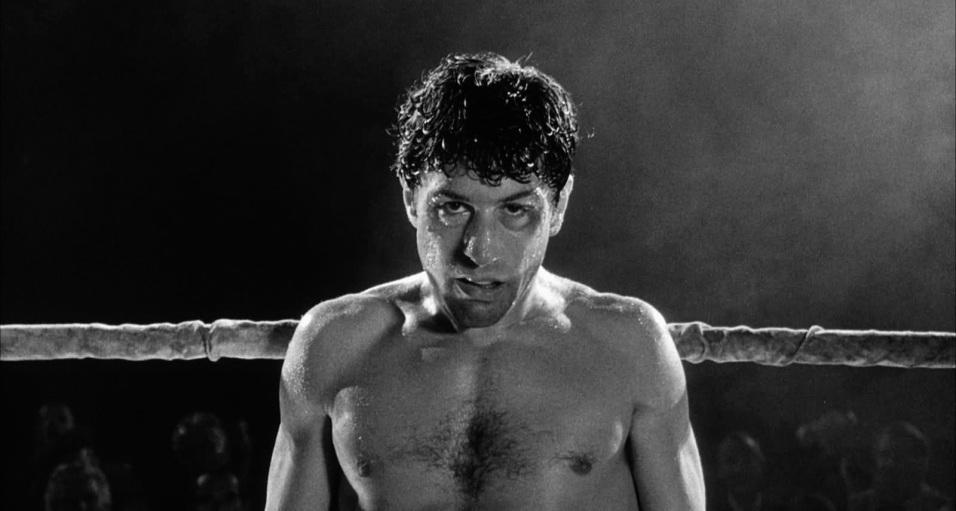 Martin Scorsese's sports biography released in 1980 needs absolutely no introduction. Starring Robert De Niro as Jake LaMotta, a boxer, this movie is based on the sportsman's memoir where he describes his struggle with jealousy, paranoia and anger on his quest to win a boxing title. It was dubbed as the iconic filmmaker's most ambitious project then, while De Niro's explosive performance earned him a Best Actor award at the Oscars.
6. Fire in Babylon (2010)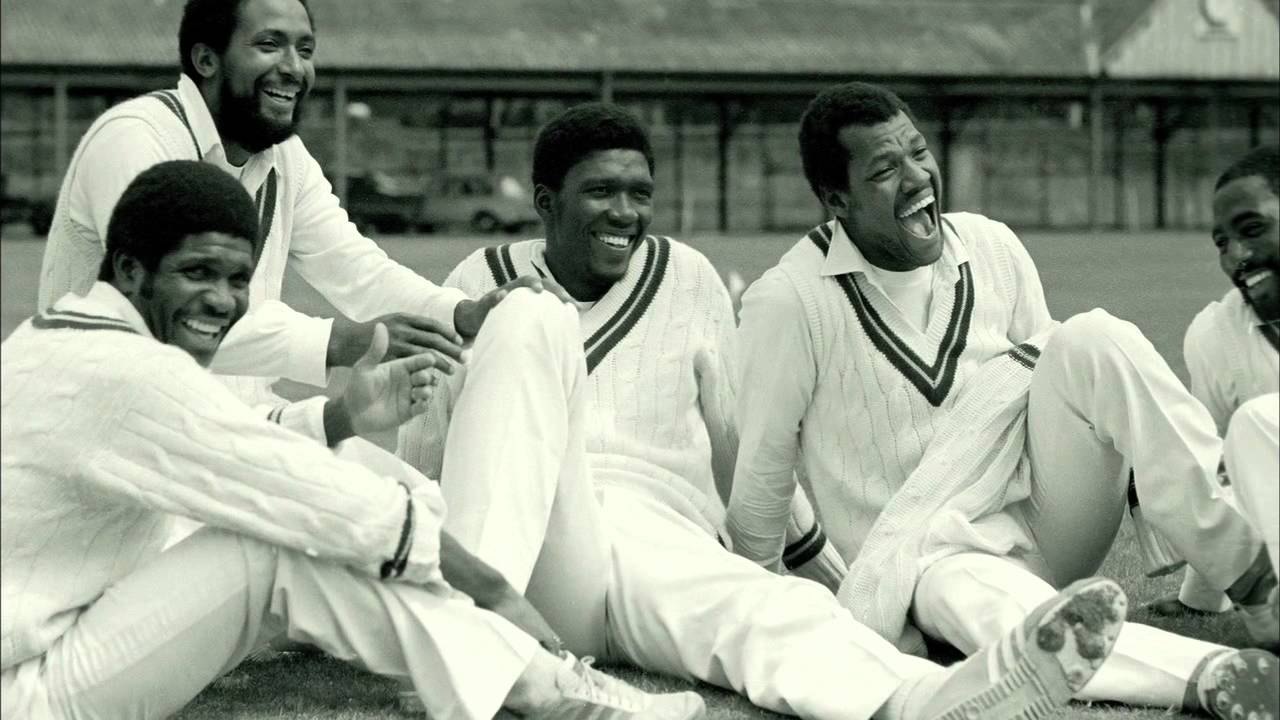 Although a documentary, 'Fire in Babylon' demands a place in every list of best sport biographies. It portrays the story of Clive Lloyd, the West Indian cricket captain who took a bunch of talented cricketers from dissimilar Caribbean nations to new heights, dominating world cricket for many years. This one is not just for cricket fans. It is a beautiful story of how sports can unite a disparate region. The documentary was nominated for a British Independent Film Award.
5. The Damned United (2009)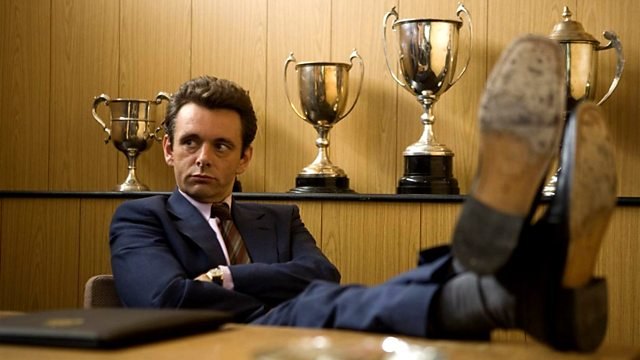 Sports drama- check. Biographical- somewhat. Rivalry- checkmate! 'The Damned United' is another sports film, based on true events with a rivalry at the heart of its conflict. Released in 2009, this British movie is based on a novel by David Peace with the same name. Although mostly fictional, the novel chronicled English footballer, Brian Clough's unsuccessful stint as the football manager of Leeds United in 1974. Clough's obsession to be better than his predecessor who was also his rival at some point causes him to make several ill choices that lead to him being fired from his post within merely 44 days.
Michael Sheen plays the role of Brian Clough while the film's screenplay is written by the influential Peter Morgan. Although it did not perform well at the box office, the movie was acclaimed for Sheen's masterful performance and the director and screenwriter's ability to weave an emotionally charged sports tale. It was even considered to be on par with the critically acclaimed flick, 'Moneyball.'
4. Escape to Victory (1981)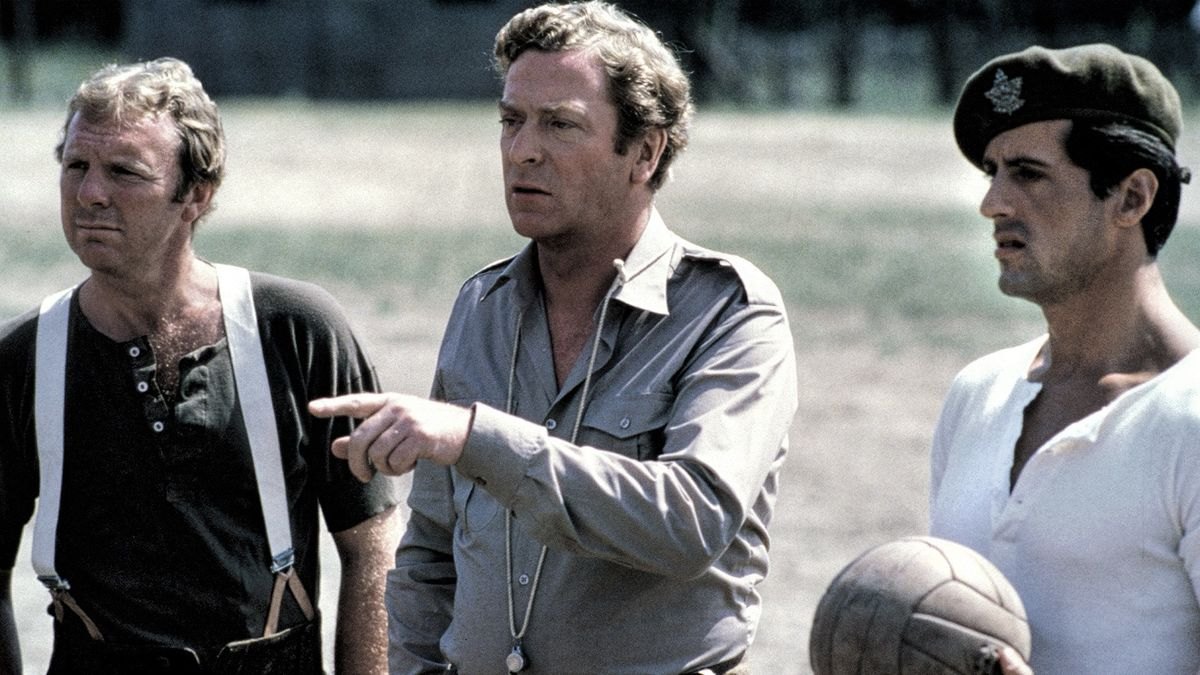 'Escape to Victory' is more than a sports drama. It is, in equal parts a period drama set during the World War II. It revolves around a team of team of footballers formed by John Colby, an English footballer from a group of Allied prisoners of war captured by the German forces during the Second World War. Having agreed to play a match against a German team, the team hatch a plan to risk their lives and escape imprisonment.
Apart from the thrilling plot, the movie received widespread attention due to its stellar cast consisting of Sylvester Stallone, Michael Caine and the celebrated football player, Pele who enacted the role of Corporal Luis Fernandez. Charged with emotion and action, the movie is a treat for both sports and history aficionados. Moreover, Pele's signature bicycle kick towards the movie's concluding moments will surely force a standing ovation, even from the laziest viewer.
3. Moneyball (2012)
'Moneyball,' the 2012 sports movie is now considered one of the most entertaining movies of the current decade. It is not a movie about baseball as its premise may suggest. Rather, it is a movie about mathematics. Similar to the focus on design, physics and corporate drama against a backdrop of sports action in 'Ford v Ferrari,' 'Moneyball' is a movie about the utility of statistics and team management against the backdrop of baseball.
Based on a non-fiction book by Michael Lewis, it chronicles the tale of the Oakland Athletics Baseball team's assembly of a successful squad. Brad Pitt plays Billy Beane, the team's general manager who is accompanied by Peter Brand, essayed by Jonah Hill. The film revolves around Beane's approach of using the sabermetric statistical analysis method to scout and assemble a team of underdogs. Faced with limited budgets and skepticism from the team's scouts and critics, it is a classic story of winning against all odds. Although this time, the protagonist's strategy involves putting his money where the probability of success is the highest based on statistics.
The movie was acclaimed for its high-quality direction and some top-notch performances. It went on to earn as many as six Academy Award nominations, including Best Picture and Best Actor.
Read More: Best Racing Games
2. The Fighter (2010)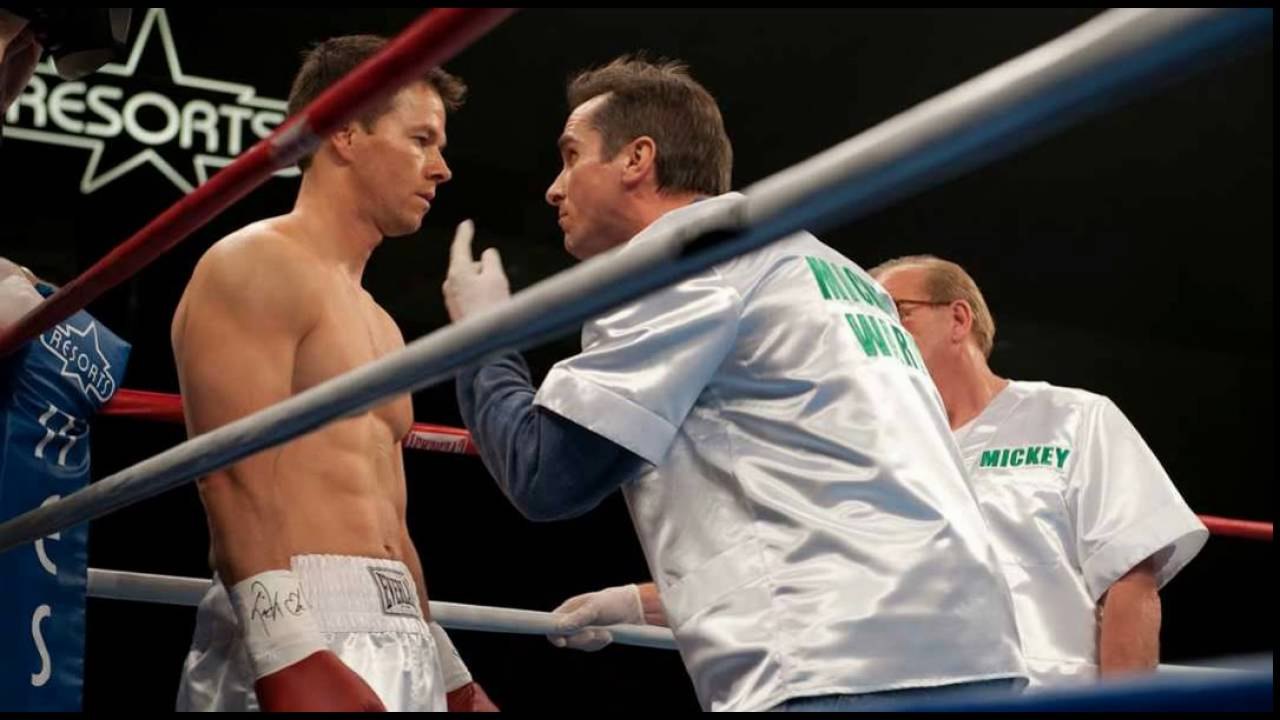 'The Fighter' is another sports biographical drama with a scintillating pair of A-listers playing the lead. Mark Wahlberg essays the role of Micky Ward, a professional boxer who aims to return to form after a slump in his performance. In his quest, he is helped by his half-brother, Dicky Ecklund, a former boxer who is now a cocaine addict. Christian Bale plays the role of Ecklund with bestial command, earning an Oscar for Best Supporting Actor at the 83rd Academy Awards.
Dubbed as one of the best sports biographies of the decade, it received largely favorable reviews along with a nomination for Best Picture at the Academy Awards. It is directed by the esteemed filmmaker, David O. Russell who is known for movies like 'American Hustle' and 'Silver Linings Playbook.' Amy Adams also starred in the movie as Ward's girlfriend, earning an Oscar nomination for Best Supporting Actress.
Read More: Best Racing Movies on Netflix
1. Rush (2013)
'Rush' has all the conflict rich elements that can be seen in 'Ford v Ferrari.' Firstly, it's a sport drama that is based on real events. Secondly, it is a movie about racing. And thirdly, it revolves around an intense rivalry between two fierce competitors. Australian actor, Chris Hemsworth plays the British racer James Hunt while German actor Daniel Bruhl plays his rival, Nikki Lauda. While the movie focuses on their competition, it also manages to beautifully portray how the rivalry pushed the racers to perform beyond their limits each time.
The film was lauded for the brilliant performances of its lead actors apart from its exhilarating racing sequences and a compelling screenplay by Peter Morgan. Morgan is best known for having written some brilliant historical films like 'The Queen' and 'The Damned United.'
Read More: Best Racing Movies