Directed by Joe Johnston and written by Lewis Colick, 'October Sky' is a biographical drama which follows the story of Homer H. Hickam, Jr., a coal miner's son who, after getting inspired by the launch of Sputnik 1 in 1957, takes up rocketry against his father's wishes and eventually becomes a NASA engineer. The film stars Jake Gyllenhaal as Homer Hickam. The actor showcases early signs of his acting brilliance with his compassionate and subtle take on the character.
The film released on February 19, 1999, and received positive reviews for the direction, writing and performances. It has a score of 91% on Rotten Tomatoes and an average score of 71 out of 100 Metacritic. The film also did quite well at the box office as it grossed $34.7 million against a budget of $25 million.
For this article, I have taken into account films that are inspirational tales that showcase the journey of a character to victory and freedom. Some of the films are comedies while some are dramas, but all function within the facets of inspiration and encouragement. So, without further ado, here is the list of best movies similar to 'October Sky' that are our recommendations. You can watch several of these movies like 'October Sky' on Netflix, Hulu or Amazon Prime.
8. The Intouchables (2011)
Co-written and co-directed by Olivier Nakache and Éric Toledano, 'The Intouchables' follows Philippe, an aristocrat, who after becoming a quadriplegic from a paragliding accident, hires a young man, Bakary "Driss" Bassari, from the projects to be his caregiver. 'The Intouchables' received negative reviews from the critics of the UK, but went on to become a huge commercial and critical success in France. The buddy comedy-drama is built on the compassionate camaraderie between François Cluzet and Omar Sy, who essay the roles of Philippe and Driss respectively. The film garnered quite a number of nominations, including seven prestigious César Awards, with Sy winning the "Best Actor". The film also became one of the biggest commercial successes in France, grossing $426.6 million against an approximate budget of $10.8 million.
7. A Brilliant Young Mind (2014)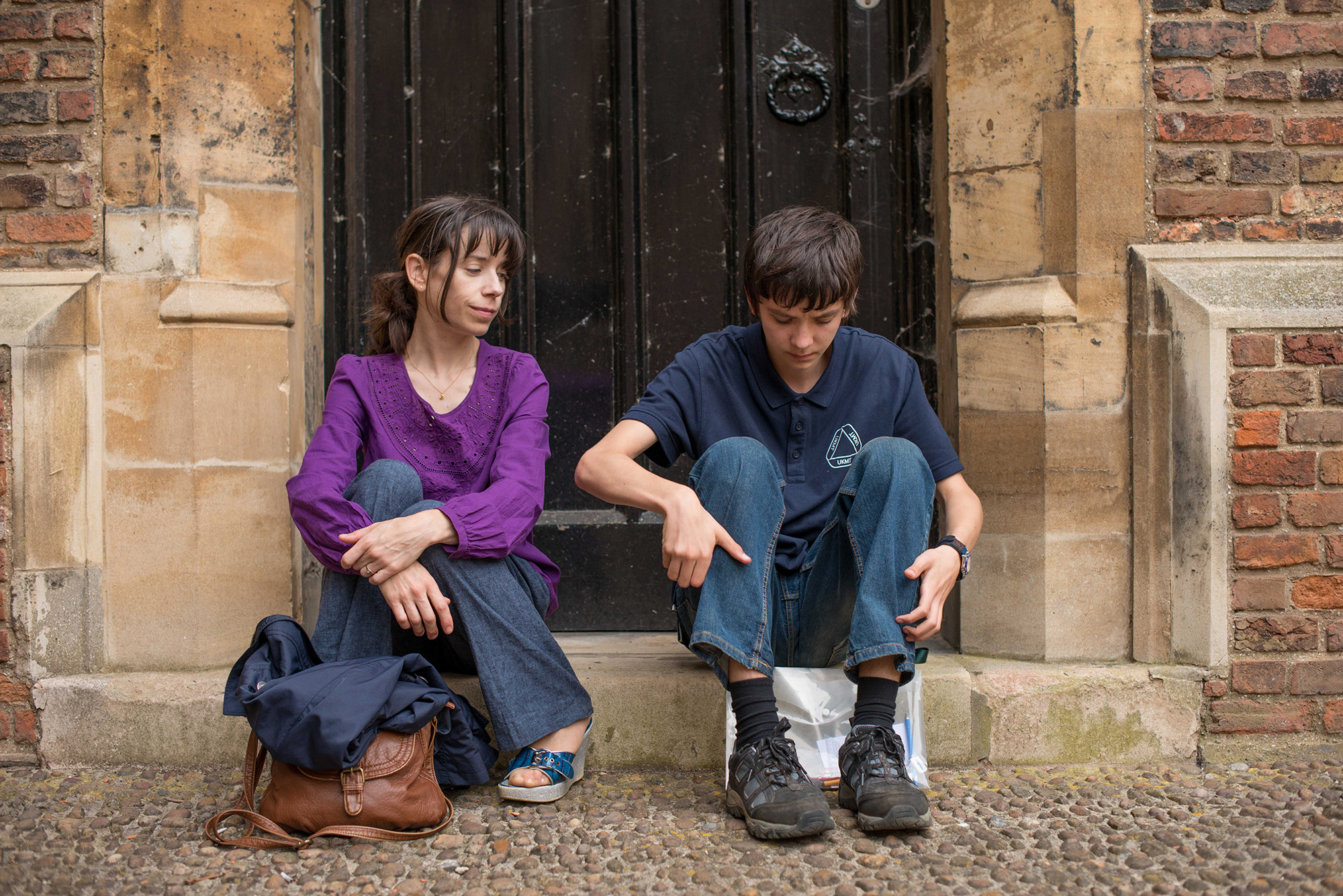 'A Brilliant Young Mind' or 'X+Y' is a drama which follows Nathan Ellis, a socially awkward teenage math prodigy who finds inspiration, confidence and friendships when he bags a position on the British squad at the International Mathematics Olympiad. Directed by BAFTA award-winning filmmaker Morgan Matthews and written by James Graham, 'A Brilliant Young Mind' premiered at the Toronto Film Festival and received highly positive reviews. The film is steered to success by the performance of Asa Butterfield who brings astonishing restraint to his socially awkward character. 'A Brilliant Young Mind' has a rating of 86% on Rotten Tomatoes and an average of 65 out of 100 on Metacritic.
6. Whiplash (2014)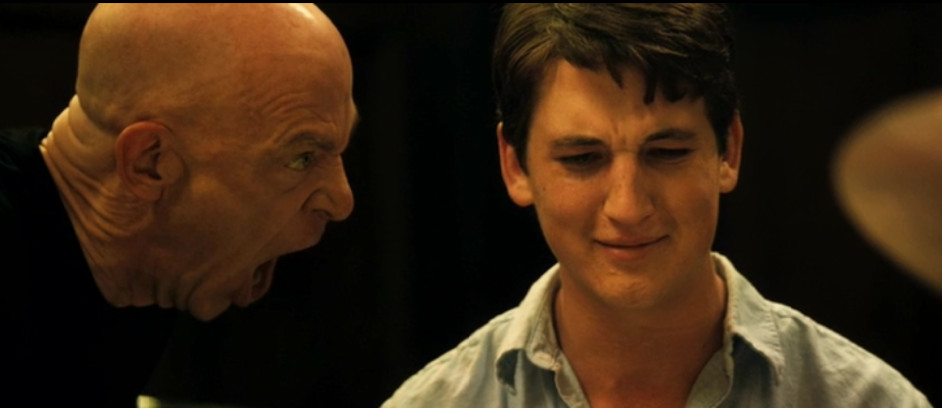 'Whiplash' follows the story of Andrew Neiman, a talented, ambitious and hard-working jazz drummer who seems to have achieved his dream when he is taken in by Terence Fletcher, an experienced jazz instructor, in his studio band. However, things seem to crumble when Neiman realizes that Fletcher would stop at nothing to bring out the best in his studio band, which involves physical and verbal abuse. The film stars Miles Teller as Neiman and J.K. Simmons as Fletcher and is written and directed by Damien Chazelle.
'Whiplash' is a brilliant piece of work which shows the two sides of having borderline addictive ambitions. While the music is top notch, what makes the film such a hard-hitting experience is the dynamic the two actors share on screen. The movie received rave reviews at the time of its release, and when on to win three Academy Awards. Tom Cross won the award for "Best Film Editing", Craig Mann, Ben Wilkins and Thomas Curley won the award for "Best Sound Mixing" and Simmons won the Academy Award for Best Actor in a Supporting Role.
5. My Left Foot (1989)
'My Left Foot' is a biographical drama based the inspirational story of Christy Brown, an Irish writer and painter suffering from cerebral palsy, who broke all odds by learning to write and type only with the toes of his left foot. Directed by Jim Sheridan, the film is led by an unforgettable Daniel Day-Lewis whose performance earned him the Academy Award for "Best Actor". The film has several inspiring moments as Day-Lewis channelizes his inner will into this role. His performance defines the tone of the movie and it kind of masks several other flaws in filmmaking. The film has a rating of 97% on Rotten Tomatoes and an average of 97 out of 100 on Metacritic.
4. Forrest Gump (1994)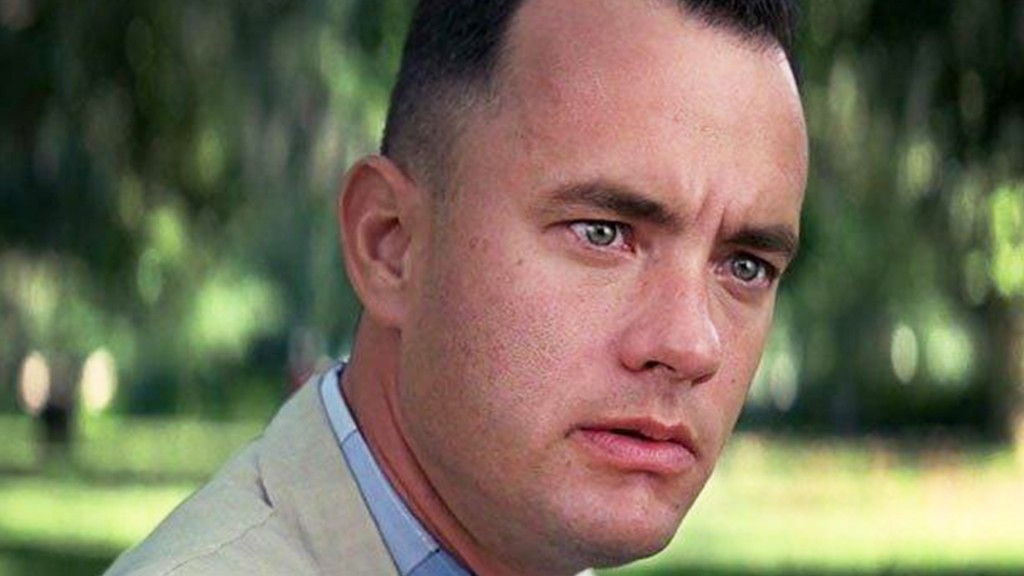 Directed by Robert Zemeckis and written by Eric Roth, 'Forrest Gump' chronicles the life of the titular character, essayed by Tom Hanks, through several greatest historical events of the 20th century which influenced his life in many ways. 'Forrest Gump' is probably one of the most beloved films ever made. Adapted from American author Winston Groom's novel of the same name, the film, through incorporates fantastical elements, provides a perspective on how anyone can achieve their dreams. While the direction, screenplay and score are winners, what makes the film special is the performance of Tom Hanks as Gump. The actor incorporated the lingo and the body language to completely get into the skin of the character. Hanks went on to win his second Academy Award for Best Actor.
Read More: Movies Like Forrest Gump
3. Good Will Hunting (1997)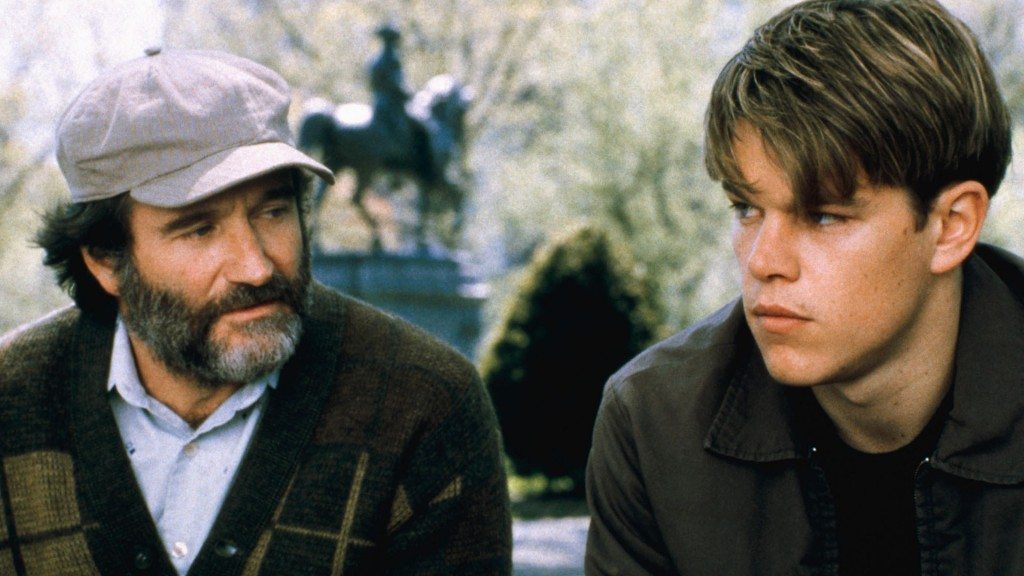 Directed by Gus Van Sant, 'Good Will Hunting' follows the life of a 20-year-old South Boston janitor named Will Hunting, who's an unrecognized mathematical genius. As a part of a deferred prosecution agreement after assaulting a police officer, he is forced to become a client of a therapist and has to study advanced mathematics with a renowned professor to realize his potential. Through his therapy sessions, Will has the chance to re-evaluate his relationships with his best friend, his girlfriend, and himself.
However, his biggest challenge comes when he is faced to confront his past and use it as the motivation to realize his full potential for the future. 'Good Will Hunting' is an important film which provided a perspective on life through the brilliant performances of the actors and the intrinsic screenplay that built the foundation. The film was nominated for nine Academy Awards and bagged two. Robin Williams won the award for "Best Supporting Actor" while Ben Affleck and Matt Damon won the award for "Best Original Screenplay".
Read More: Movies Like Good Will Hunting
2. Rocky (1976)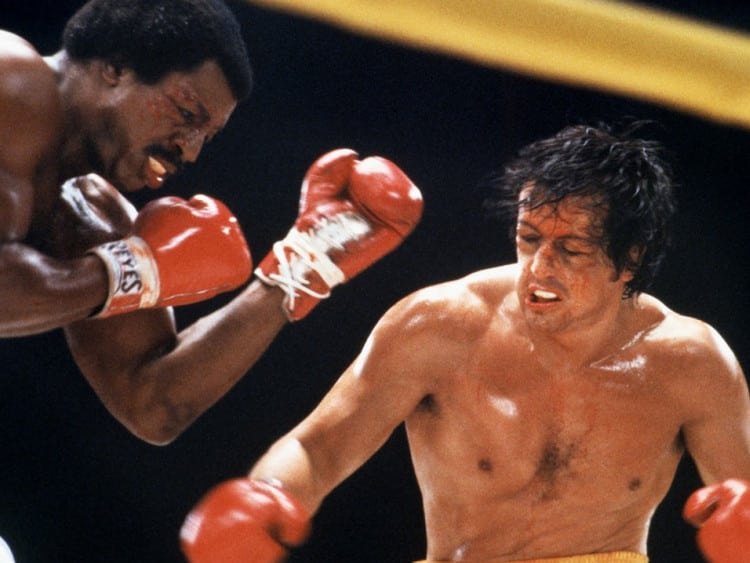 Directed by John G. Avildsen and written by Sylvester Stallone, 'Rocky' chronicles the journey of the titular Rocky Balboa, who is an uneducated but kind-hearted working-class Italian-American boxer. Rocky works as a debt collector for a man in the slums of Philadelphia. Things seem to change when he gets a shot at the world heavyweight championship. The film stars Stallone as Rocky Balboa, Talia Shire as Adrian, Burt Young as Adrian's brother Paulie, Burgess Meredith as Rocky's trainer Mickey Goldmill, and Carl Weathers as the reigning champion and his rival, Apollo Creed. The sports drama functions on the concept of the ultimate underdog. The film was a sleeper hit and later went on to become a huge cultural phenomenon. At the award ceremonies, 'Rocky' won the "Best Film" and "Best Director" awards. The movie, over the years, has gone on to be regarded as one of the greatest sports films ever made.
Read More: Movies Like Creed
1. The Shawshank Redemption (1994)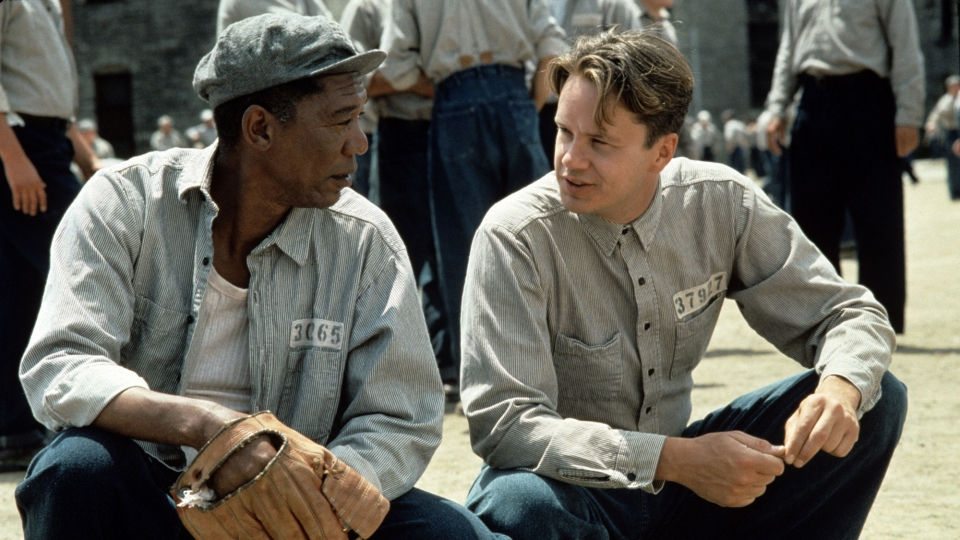 Directed by Frank Darabont, 'The Shawshank Redemption' is an adaption of Stephen King's 'Rita Hayworth and Shawshank Redemption'. The film follows the story of Andy Dufresne, essayed by Tim Robbins, who is sentenced to life in Shawshank State Penitentiary for murdering his wife and her lover. While his claims of innocence initially does not fit in the paradigm of the criminals, Dufresne gradually learns to adapt into the lifestyle of the prison over the course of two decades. He later befriends fellow prisoner Ellis "Red" Redding, essayed by Morgan Freeman, and becomes an important figure and a comrade in a money laundering operation led by the prison warden Samuel Norton. He eventually becomes a respected prisoner amongst his warden, the captain of the prison guards and his fellow prisoners. The film is often cited by many as one of the greatest movies of all time. It is an example of how all departments in filmmaking integrate to execute a perfect piece of work.
Read More: Movies Like The Shawshank Redemption