Directed by Andy Fickman, 'She's the Man' is a romantic comedy of 2006. The movie centers on Cornwall High School soccer talent Viola Hastings (Amanda Bynes). When her school ladies' soccer team is abolished, she becomes even more motivated to show that she can vie on equal terms with the guys. Viola learns that her twin brother Sebastian is planning to study at a different school, so she decides to use this as a chance to join Illyria Prep under her brother's false name.
As time goes on, Viola falls head over heels for her roommate, Duke Orsino (Channing Tatum), who is completely unaware of her actual identity. For those impressed by the poignant portrayal of teenage romance and the trials of coming of age, we've handpicked a selection of films that echo its essence. You can watch most of these movies similar to 'She's the Man' on Netflix, Hulu, or Amazon Prime.
8. Bandslam (2009)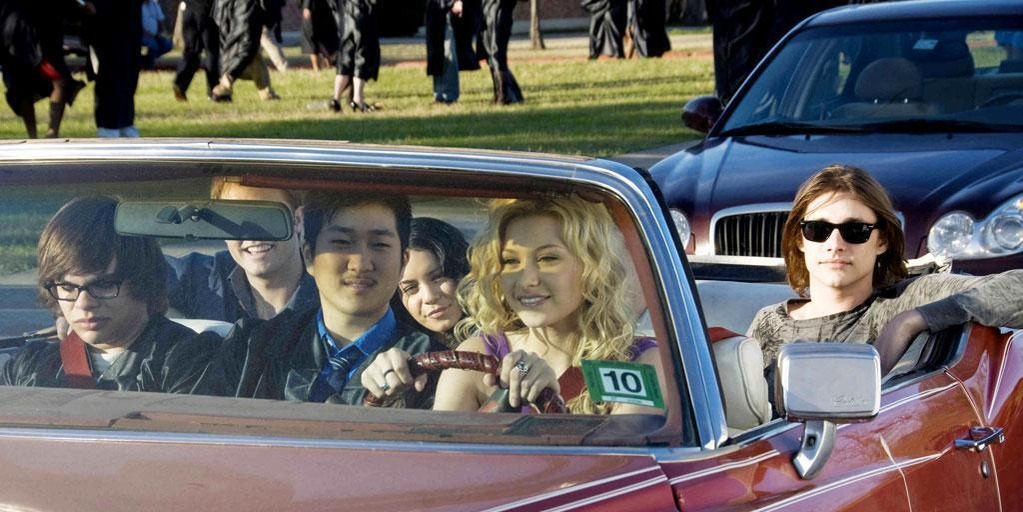 'Bandslam' is a coming-of-age musical comedy-drama directed by Todd Graff. The movie puts the audience in the shoes of Will Burton (Gaelan Connell), a music enthusiast with an extensive knowledge of bands. Upon transferring to a new school, Will Burton forms a close friendship with the talented musician Sa5m (Vanessa Hudgens) and teams up with a group of misfits to participate in Bandslam, a high-stakes battle of the bands. The group unites their musical talents and steers through the ups and downs of teenage life while pursuing their shared passion for music.
Like 'She's the Man,' 'Bandslam' is a coming-of-age narrative with a strong and hopeful female protagonist. Both films deal with the struggles one faces in the pursuit of following one's dreams in the face of cultural pressures and other impediments. In 'She's the Man,' Viola chases her passion for soccer, whereas in 'Bandslam,' Will embraces his passion for music.
7. Ice Princess (2005)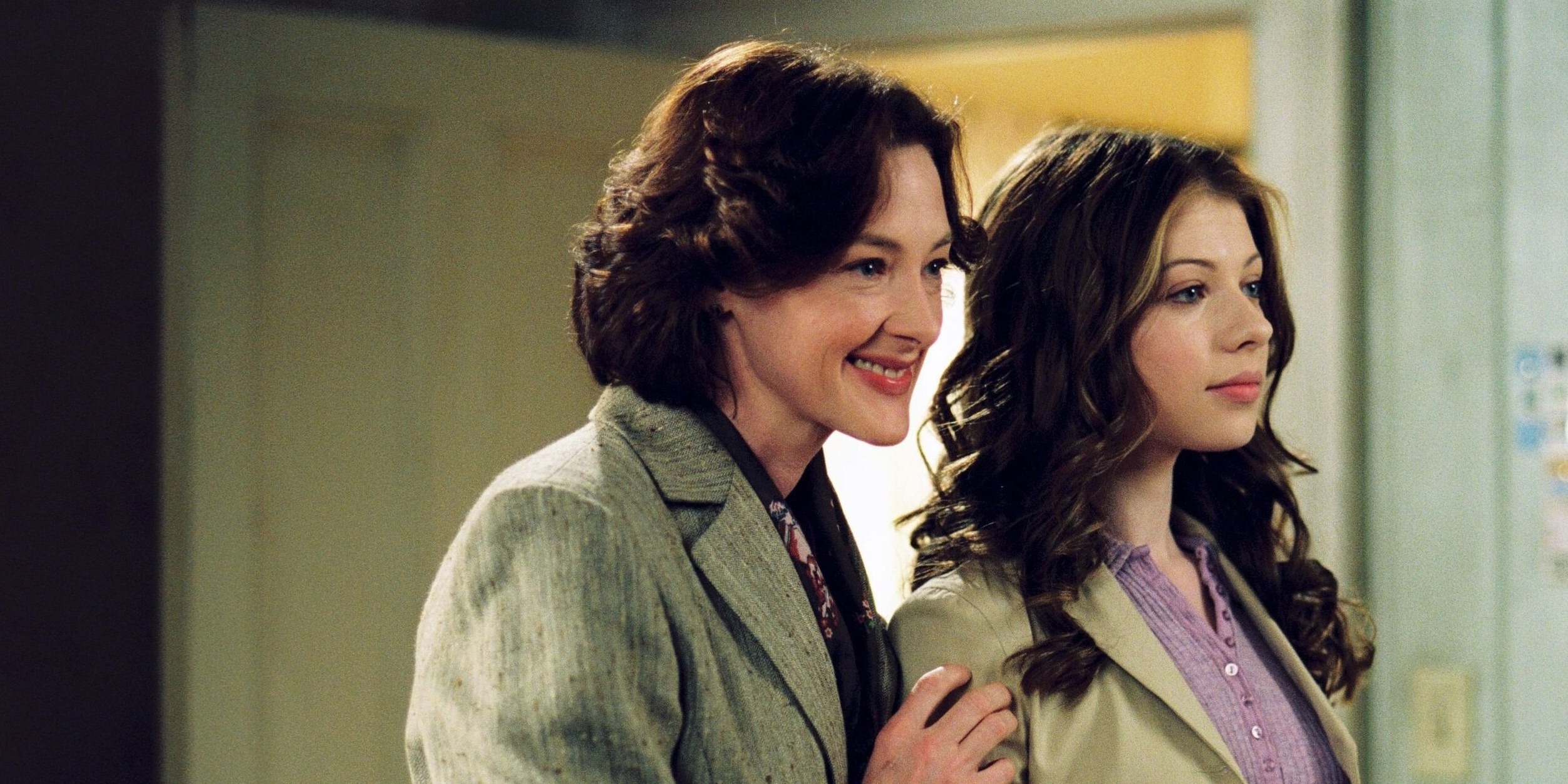 'Ice Princess' is a family-oriented sports comedy-drama directed by Tim Fywell. The narrative revolves around Casey Carlyle (Michelle Trachtenberg), a highly intelligent high school student who stumbles upon her love for figure skating. Despite her mother's academic aspirations, Casey covertly dedicates herself to training and chasing her aspiration of becoming a competitive figure skater.
In the process, Casey struggles with balancing her academic responsibilities and her newfound athletic passion. Similar to 'She's the Man,' 'Ice Princess' offers an inspiring look at the value of sticking with your goals even when things become tough. The dogged tenacity with which Casey pursues her goals is reminiscent of Viola's decision to lie to the soccer team to achieve her dreams.
6.

Picture This (2008)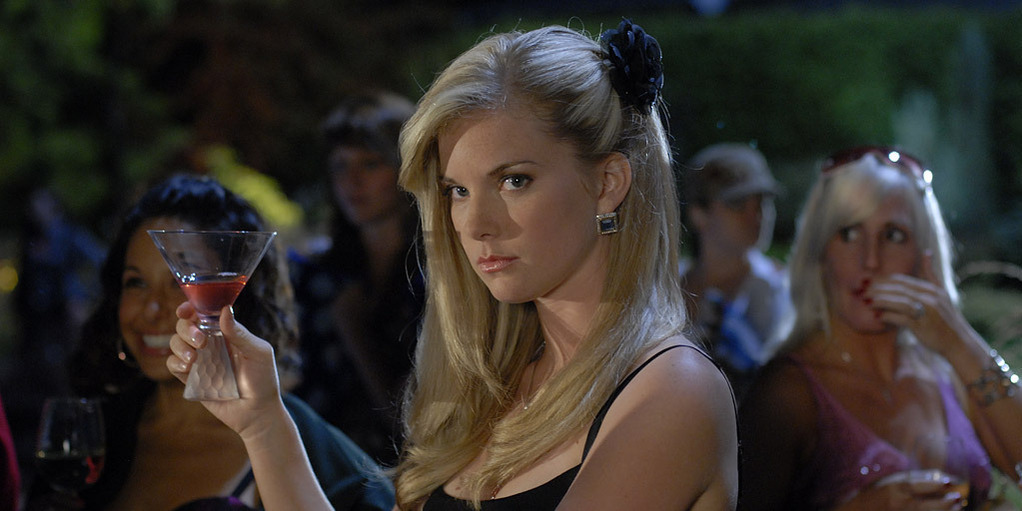 'Picture This' is a romantic comedy helmed by director Stephen Herek. The plot centers on Mandy Gilbert (Ashley Tisdale), a socially awkward senior in high school who receives a coveted invitation to the year's most significant party from her secret crush. However, her eagerly awaited plans take a nosedive when her overly protective father confines her to the house, leading Mandy to devise inventive strategies to navigate her way to the party and salvage her night.
Like 'She's the Man,' 'Picture This' follows a young female heroine through the ups and downs of adolescence. Both comedies feature protagonists who must wage war against the norms of their culture in order to do what they want to do. Mandy's effort to make it to the party mirrors Viola's attempt to win Duke's heart.
5. Angus, Thongs, and Perfect Snogging (2008)
Directed by Gurinder Chadha, 'Angus, Thongs, and Perfect Snogging' is a British coming-of-age comedy film that chronicles the life of Georgia Nicholson (Georgia Groome), a teenage girl maneuvering the complexities of adolescence. Georgia grapples with the common trials of teenage life—relationships, friendships, and family dynamics. Eager to find a boyfriend, she sets out on a quest to capture the interest of Robbie, the popular guy, all while navigating her eccentric family and a delightful but idiosyncratic group of friends.
Like 'She's the Man,' 'Angus, Thongs, and Perfect Snogging' relates to common experiences of young adults. Both films follow young women as they deal with the challenges of adolescence, including finding their place in the world, navigating romantic relationships, and learning to accept themselves. Both 'She's the Man' and 'Angus, Thongs, and Perfect Snogging' are humorous and inviting portrayals of young women's coming-of-age, with all the associated trials, friendships, and love desires.
4. St. Trinian's (2007)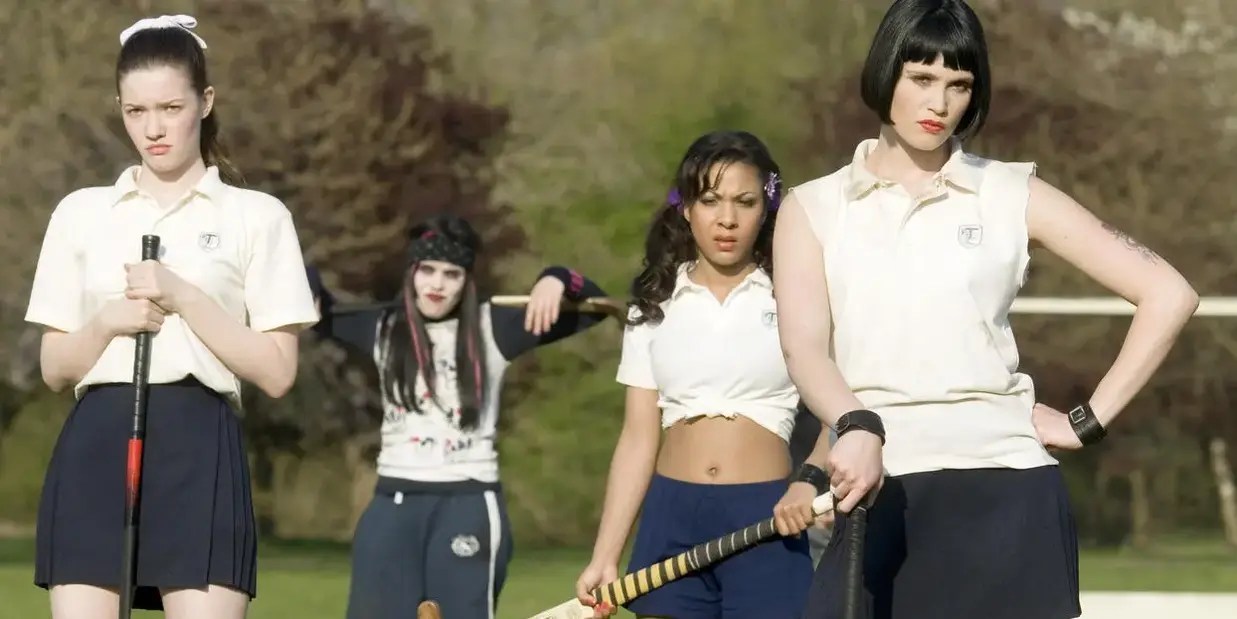 Helmed by Oliver Parker and Barnaby Thompson, 'St. Trinian's' is a British comedy classic. The story unfolds in St. Trinian's, a notoriously chaotic and unorthodox all-girls boarding school. Financial difficulties threaten the school, leaving the kids with no choice but to steal an internationally recognized painting and sell it to make up the difference. The comedy features the edgy and humorous antics of St. Trinian's students and is sure to provide a few belly laughs.
'St. Trinian's' is a comedy in the same vein as 'She's the Man,' focusing on an assembly of young, independent-minded people facing the difficulties of a foreign setting. 'She's the Man' examines gender roles and athletics, while 'St. Trinian's' explores the colorful worlds of kids and their heist-like shenanigans.
3. You Again (2010)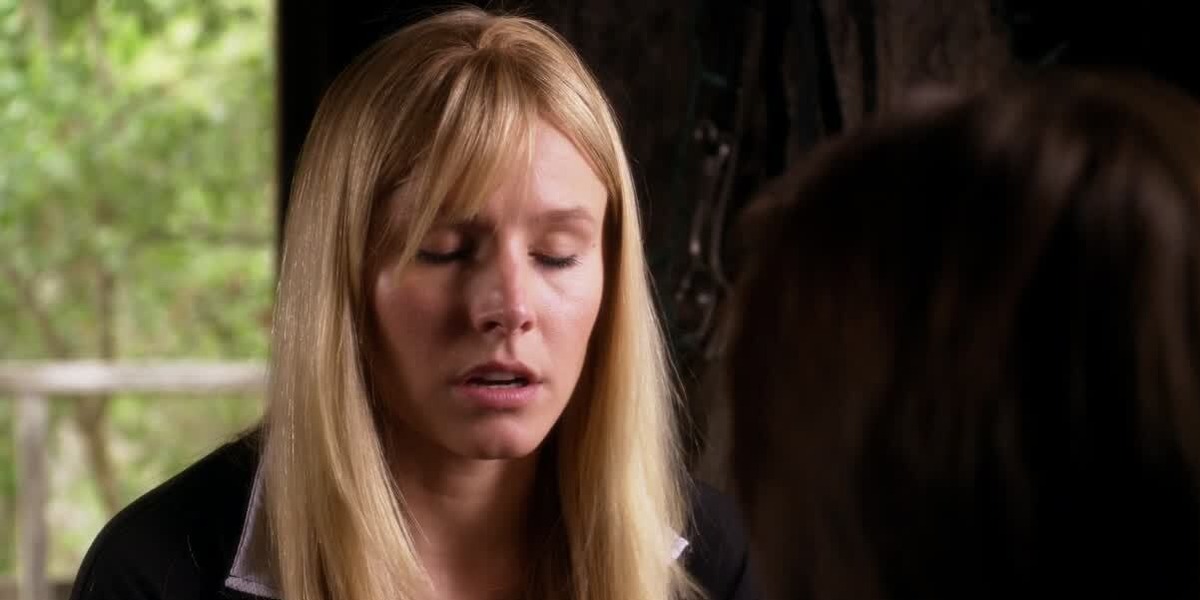 'You Again' is a rib-tickling comedy directed by Andy Fickman. At its core, it follows the story of Marni (Kristen Bell), a young woman who learns that her brother is about to marry her high school rival, Joanna (Odette Annable). As the wedding date looms closer, Marni is on a mission to unmask Joanna's true character to her family. However, she soon uncovers a surprising secret—her mother, Gail (Jamie Lee Curtis), has a shared history with Joanna's aunt, turning the situation on its head.
As with 'She's the Man,' 'You Again' explores the dynamics of high school rivalry and competition. The protagonists of both films, Viola and Marni, must come to terms with their own histories and overcome obstacles stemming from those experiences. Both 'She's the Man' and 'You Again' are humorous and engaging comedy that touches on topics like competition, forgiveness, and the value of letting the past stay in the past.
2. Aquamarine (2006)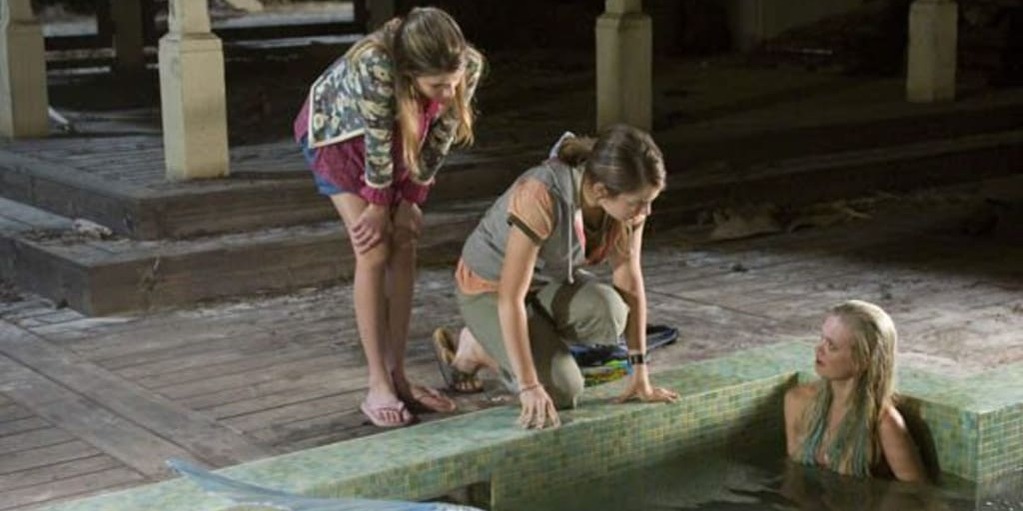 'Aquamarine' is a delightful teen romantic comedy film directed by Elizabeth Allen. Set in a charming coastal town, the narrative follows the close-knit friendship of Claire (Emma Roberts) and Hailey (Joanna 'JoJo' Levesque). Their lives take an enchanting turn when they stumble upon a mermaid named Aquamarine (Sara Paxton). Aquamarine proposes a deal to the girls—she will grant them a wish each if they help her prove love exists.
'Aquamarine' and 'She's the Man' share a lighthearted and entertaining teen comedy genre, predominantly featuring young female protagonists. Both films infuse elements of fantasy and delve into themes of friendship and the quest for love. Both 'Aquamarine' and 'She's the Man' are enjoyable and amusing, summing up what it's like to be a teenager and the thrill of first love.
1. What a Girl Wants (2003)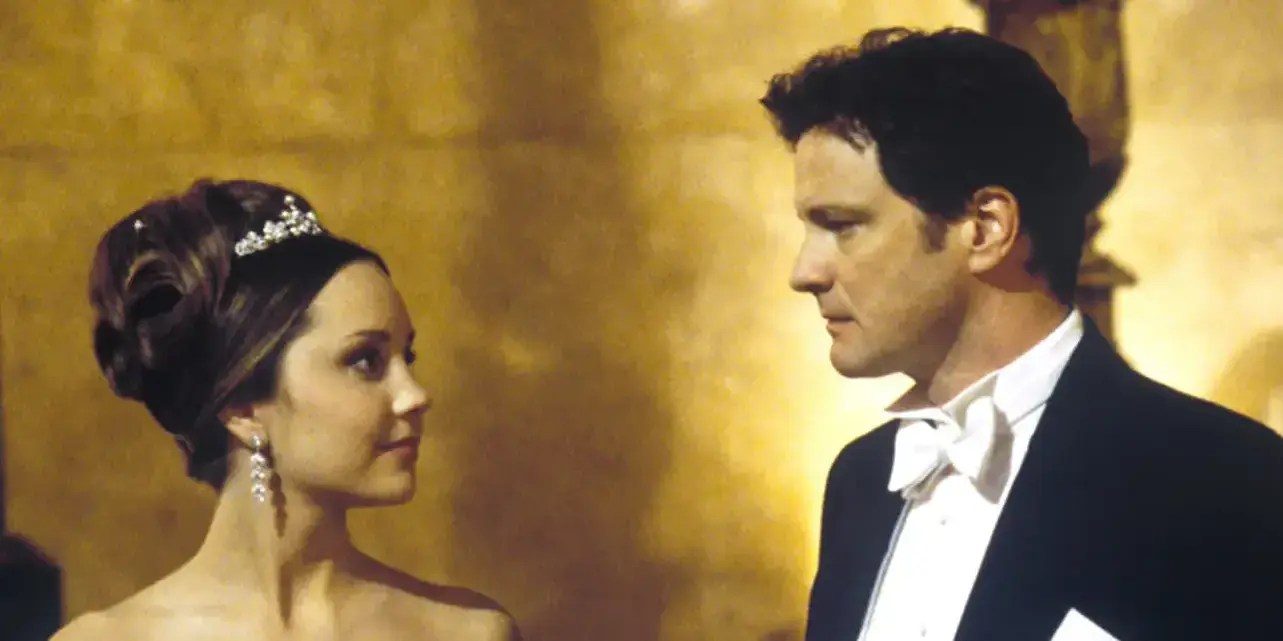 'What a Girl Wants' is a romantic comedy directed by Dennie Gordon. The plot centers on Daphne Reynolds (Amanda Bynes), a spirited American teenager who sets off on an adventure to London in pursuit of her estranged father, Henry Dashwood (Colin Firth), a British aristocrat. While striving to assimilate into the refined echelons of high society and cultivate a bond with her father, Daphne navigates a series of comical challenges and situations that shed light on the cultural mismatch.
The protagonists in both 'What a Girl Wants' and 'She' the Man' struggle with who they are and what they want to become- Viola Hastings in 'She's the Man' and Daphne Reynolds in 'What a Girl Wants.' In addition, the comedic and romantic components present in both films make for a fulfilling and interesting watching experience.