'Spirited' is a joyous holiday watch, loaded with Christmas cheer and captivating songs. The film updates Charles Dickens' classic tale 'A Christmas Carol.' A person is chosen to be haunted by the spirits of Christmases past, present, and future in order to help them recognize their flaws and the good they possess. The musical comedy, which is directed by Sean Anders, poses powerful questions and leaves the audience with thought-provoking notions.
With Ryan Reynolds, Will Ferrell, Octavia Spencer, and Patrick Page in primary roles, the movie exudes the perfect spirit of Christmas. It comments on the commercialization of feelings that forms the basis of marketing in the modern world. But more importantly, it lets the viewers wonder if human beings are capable of true change. If you want to watch more movies that feature spirits, Christmas, and even the Spirits of Christmas, then you need to watch the following movies right now! You can watch most of these movies similar to 'Spirited' on Netflix, Hulu, or Amazon Prime.
8. The Knight Before Christmas (2019)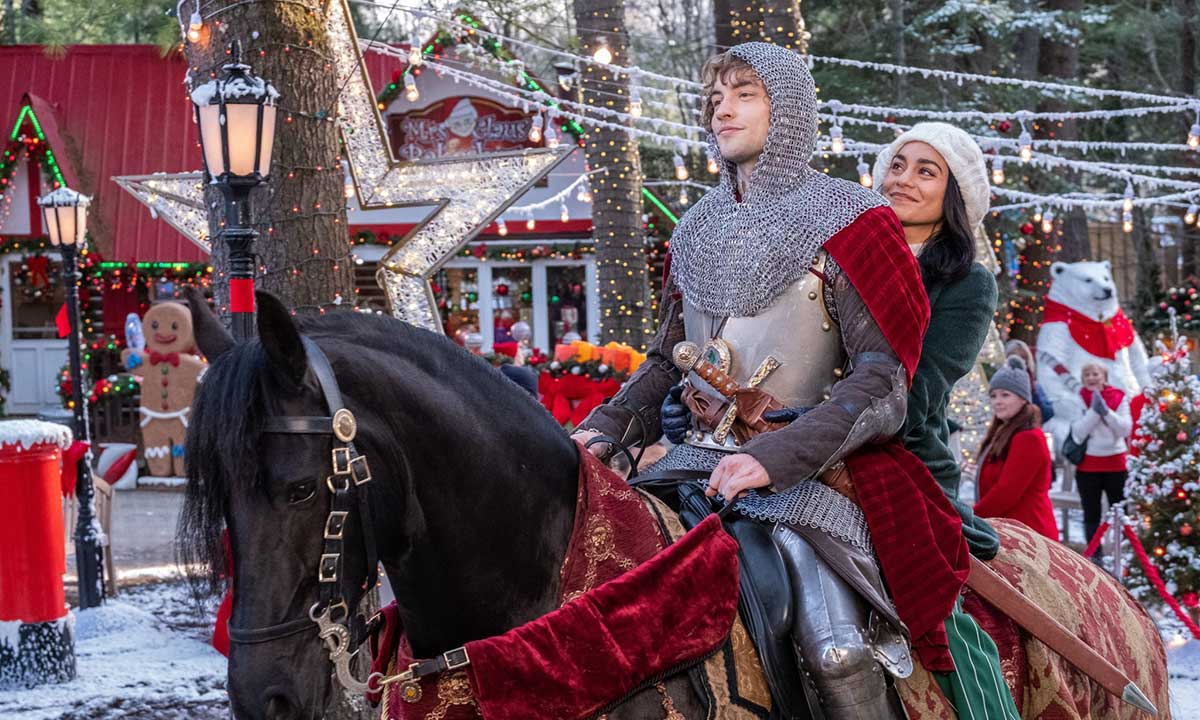 A historical knight named Sir Cole (Josh Whitehouse) is teleported to the present and falls in love with Brooke, a high school science teacher (Vanessa Hudgens), despite the fact that Brooke no longer believes in love. The couple's love story is a highly unlikely one and follows a strange path as well. The strange entry of Josh in Brooke's life and the Ghosts in Clint's life prove to turn their lives upside down. Both protagonists go through inner turmoil and are subjected to unusual experiences as they navigate the reason for new entries in their lives.
7. The Spirit of Christmas (2015)
Directed by David Jackson, the drama-romance movie tells a story where twelve days before Christmas, a spirit (Thomas Beaudoin) assumes the body of a human and falls in love with a young lawyer (Jen Lilley). The attorney is emotionally cold and says yes to a year-end assignment that includes appraising and selling a rumored haunted inn by year's end. There, she encounters Daniel, the local ghost, who eventually appears to her and thus blossoms the unusual love story. Just like 'Spirited', the movie features spirits around Christmas that lead the protagonist to question their beliefs and mend their ways.
6. Ghost of Girlfriends Past (2009)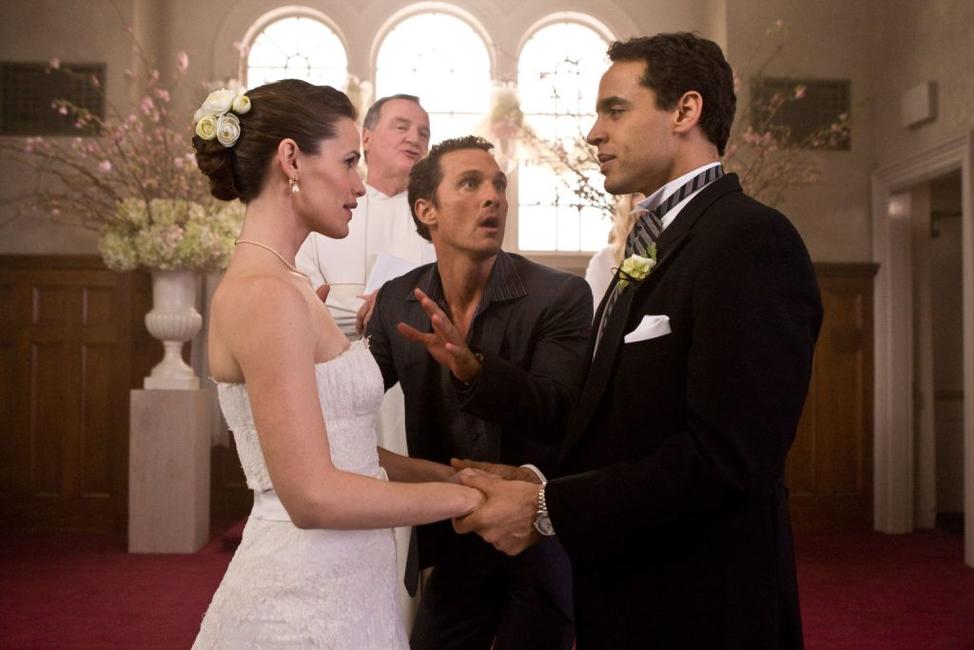 The romantic comedy follows a womanizer Connor as he tries to convince his younger brother not to get married. His ex-girlfriends' ghosts end up haunting him, though, and they give him a powerful lesson. With Matthew McConaughey, Jennifer Garner, Michael Douglas, and Emma Stone in the cast, it has been the perfect comfort movie for people. It has comedy, drama, romance and every other element to make it heartwarming. The themes of redemption and spirits teaching a human a lesson are shared by both 'Spirited' and 'Ghost of Girlfriends Past'. Directed by Mark Waters, the arc of Ghosts in the latter movie also takes inspiration from 'A Christmas Carol' by Charles Dickens.
5. Ghosting: The Spirit of Christmas (2019)
When a woman Jess unexpectedly passes away while returning home from a first date, she leaves behind unfinished business. She tries to pass into the afterlife with the aid of her best friend Kara. Lined with modern themes of dating, ghosting, complications in finding love, and eventually the troubles of the afterlife, the romantic drama movie features talented actors like Aisha Dee, Kimiko Glenn, Kendrick Sampson, Jazz Raycole, and Missi Pyle. It is a commentary on how people assume the worst out of people when the situation is actually different. Even though that has been conditioned into us because kindness is rare in today's day and age. Like Clint and Present help each other navigate through their troubles, Jess finds her way to the afterlife with the help of her friend Kara. The backdrop of both movies is around Christmas, which seems like the perfect time for spirits to come alive as proved by almost all entries on the list.
4. The Nightmare Before Christmas (1993)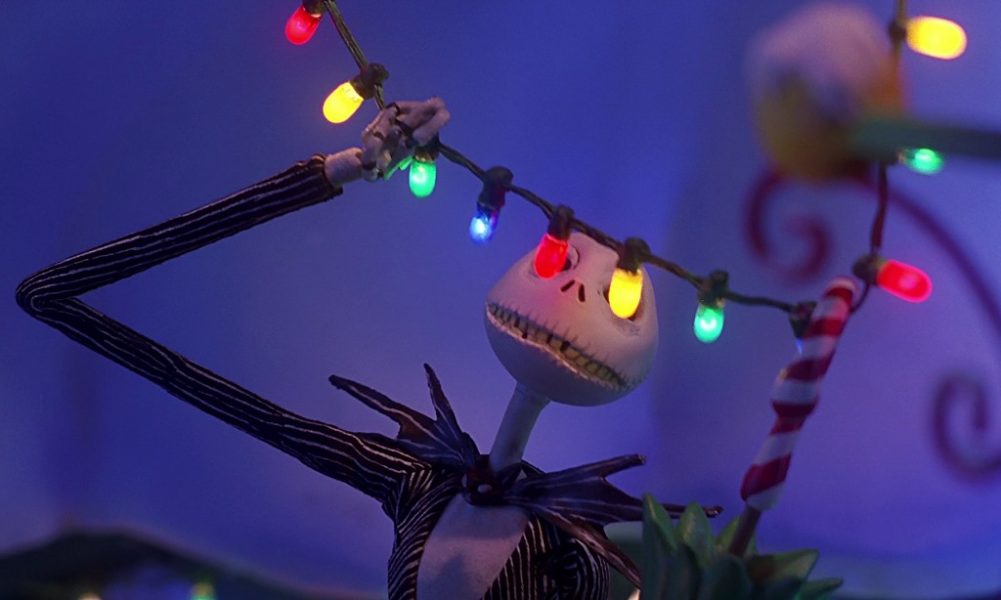 When it comes to stories by Tim Burton, you can be sure that the movie will be epic and ghastly with the perfect plot to support it. Directed by Henry Selick, this musical comedy movie narrates the tale of a creature from Halloween Town named Jack Skellington who discovers Christmas Town and is immediately enchanted. His infatuation with Christmas drives him to kidnap Santa Claus, which heightens the tension in the situation. Themes of redemption in the Christmas cheer and an abundance of musical numbers are found in both 'Spirited' and 'The Nightmare Before Christmas'.
3. The Christmas Spirit (2013)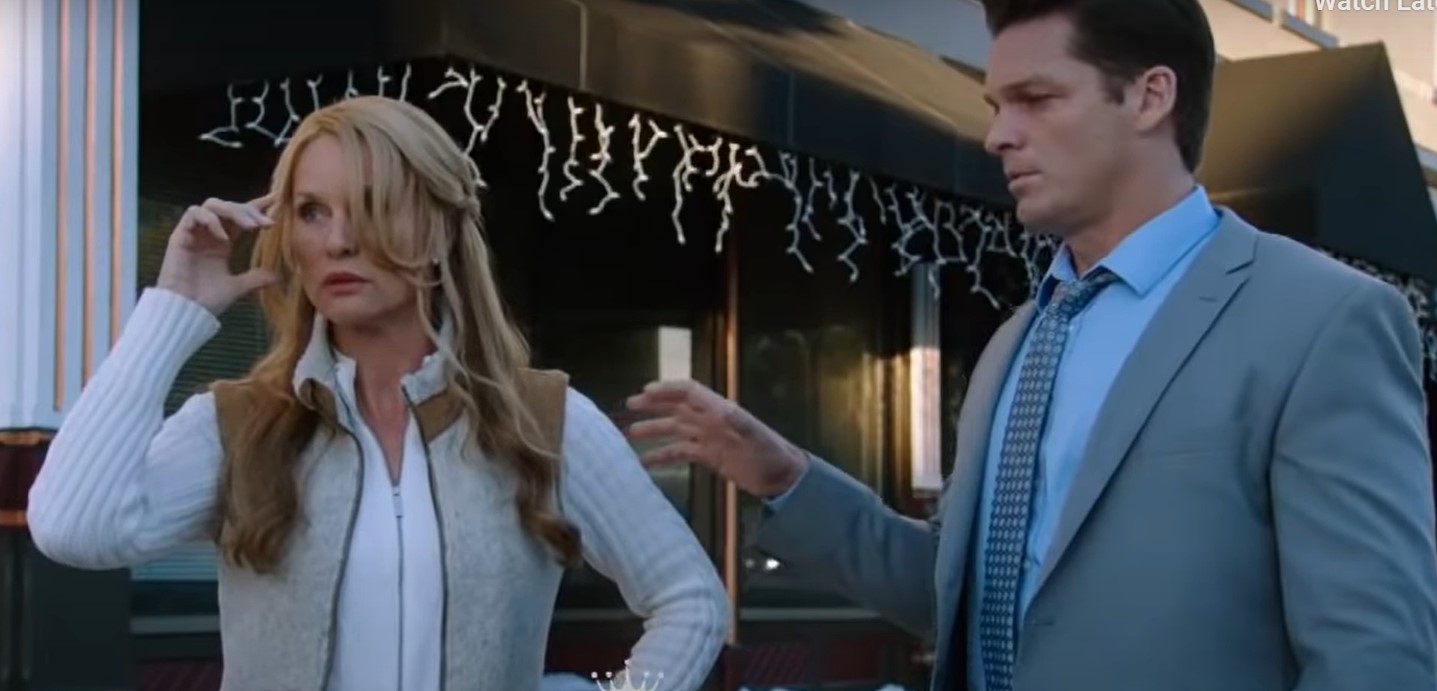 After a car accident, Charlotte (Nicollette Sheridan) and a predatory developer are both left unconscious. Before the choice is made, her ghost tries to sway the man's opinion and halt town expansion. With Nicollette Sheridan, Bart Johnson, and Olympia Dukakis in the star cast, the romantic drama is directed by Jack Angelo. 'The Christmas Spirit' like 'Spirited' offers a twisted person a chance to redeem themselves and be good. This goodness in them can result in ripples of kindness and humaneness in other people around them as well.
2. Ghosts of Christmas Past (2021)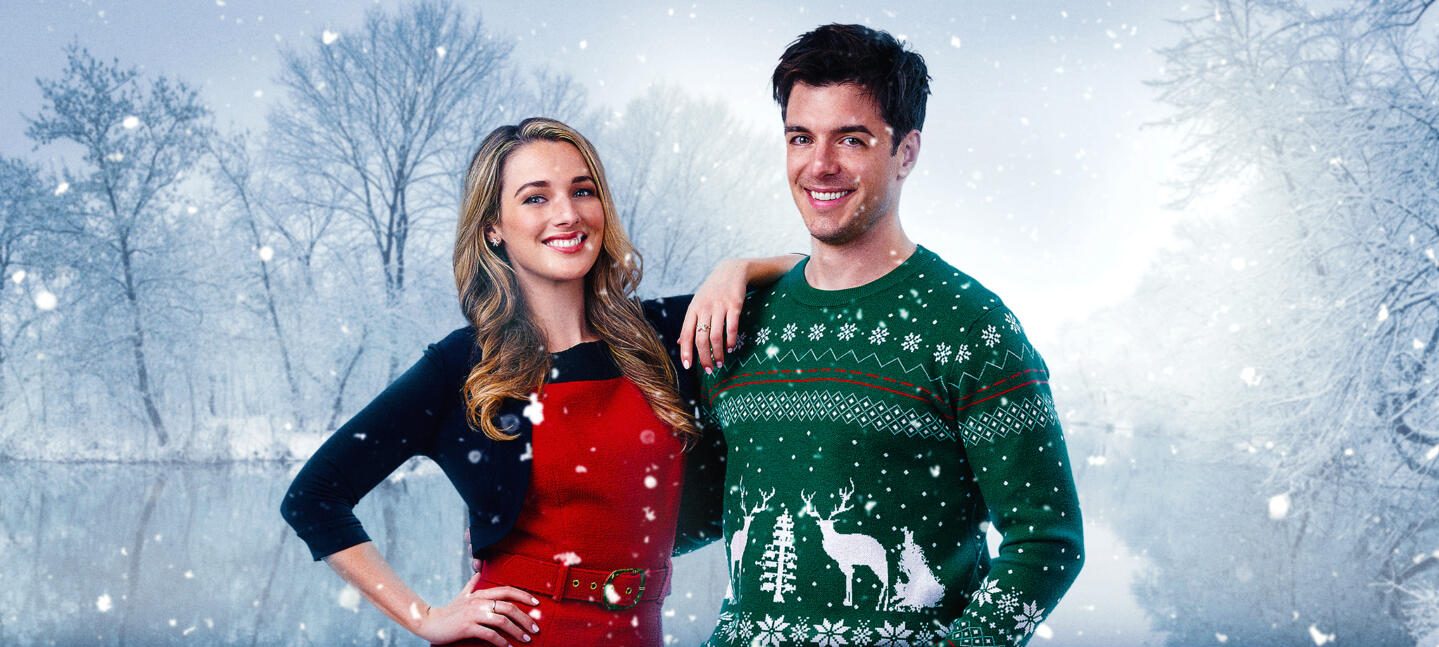 Very similar to the Dickensian story 'A Christmas Carol', 'Ghosts of Christmas Past' narrates the tale of how a fortune teller warns Ellie, a recurring "ghoster" on dating apps, that unless she makes it right with everyone she ghosted before Christmas, she will never find true love. In an attempt to contemporize the story, the filmmakers added the metaphorical ghosting element unlike 'Spirited' with real spirits. But the movies share the deadline which states that both protagonists have until Christmas Eve to correct their ways and make things right.
1. A Christmas Carol (2009)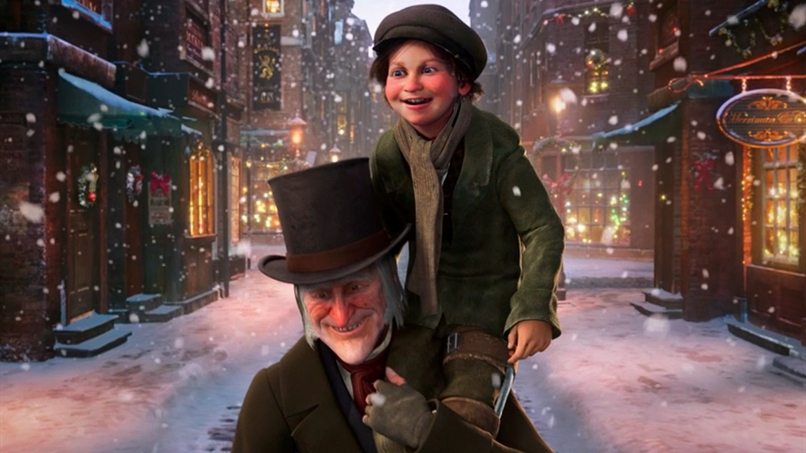 The story that forms the foundation of most movies on the list deserves to be in the number 1 spot. On Christmas Eve, three spirits appear to Ebenezer Scrooge. He is a resentful and miserly man, and the spirits convince him of the error of his actions and urge him to change for the better. The animated fantasy tale is directed by Robert Zemeckis and features the voices of massively talented actors Jim Carrey and Gary Oldman. Zemeckis wanted to recreate the movie as Dickens visualized it. Hence, this movie is the closest real adaptation of his story. In 'Spirited' we learn that Present was actually Scrooge when he was alive, making the two movies connected and sharing a similar basis.
Read More: Spirited Ending, Explained