Directed by Alex Proyas and co-written by screenwriting duo Matt Sazama and Burk Sharpless, 'Gods of Egypt' follows Bek, a Mortal hero who teams up with the god Horus to challenge the villainous Set, the merciless god of darkness, after he usurps Egypt's throne, and catapults the kingdom into pure anarchy and conflict. The film stars Australian actor Brenton Thwaites as Bek, Danish actor Nikolaj Coster-Waldau as Horus and Scottish actor Gerard Butler as Set.
Co-produced by Thunder Road Pictures and Mystery Clock Cinema, 'Gods of Egypt' was taken up by Lionsgate for a theatrical release. The film was released on February 25, 2016. It was, however, critically panned, with critics criticizing the film in terms of representation as well as the aesthetics. But there were several critics who appreciated the "fun" factor of the film. Film critic Jordan Hoffman, writing for The Guardian, said, "This is ridiculous. This is offensive. This shouldn't be, and I'm not going to say otherwise if you can't bring yourself to buy a ticket for this movie. But if you are on the fence you can always offset your karmic footprint with a donation to a charity, because this movie is a tremendous amount of fun."
The film scored a low 15% rating on Rotten Tomatoes and 25 out of 100 on Metacritic. In addition, it won five Golden Raspberry Award nominations and was met with criticism for whitewashing the Egyptian deities and culture. The film was underwhelming at the box office, grossing $150.7 million against a budget of $140 million. However, the producers have shown interest in producing a sequel in the foreseeable future. So, here is everything we know about the yet untitled sequel to 'Gods of Egypt'.
Gods of Egypt 2 Plot: What can be it about?
Although 'Gods of Egypt' was criticized for its narrative, there is ample potential for the writers and director to work on a narrative which could be a huge improvement over the first film. It's quite surprising that Hollywood has not produced a good film based in Egyptian mythology. However, with the vast expanse of the mythos, the artists can carve a resonant and fun film.
One thing they can work on is the character arc. The first film did not have much character development, which is one of the reasons why the movie was mercilessly panned by ardent critics. The first step towards making a good film will be the character arcs. Other than this, there is not much to speculate on the possible plotlines. Once the production company makes any more announcements, we can make more theories on the premise.
Gods of Egypt 2 Cast: Who can be in it?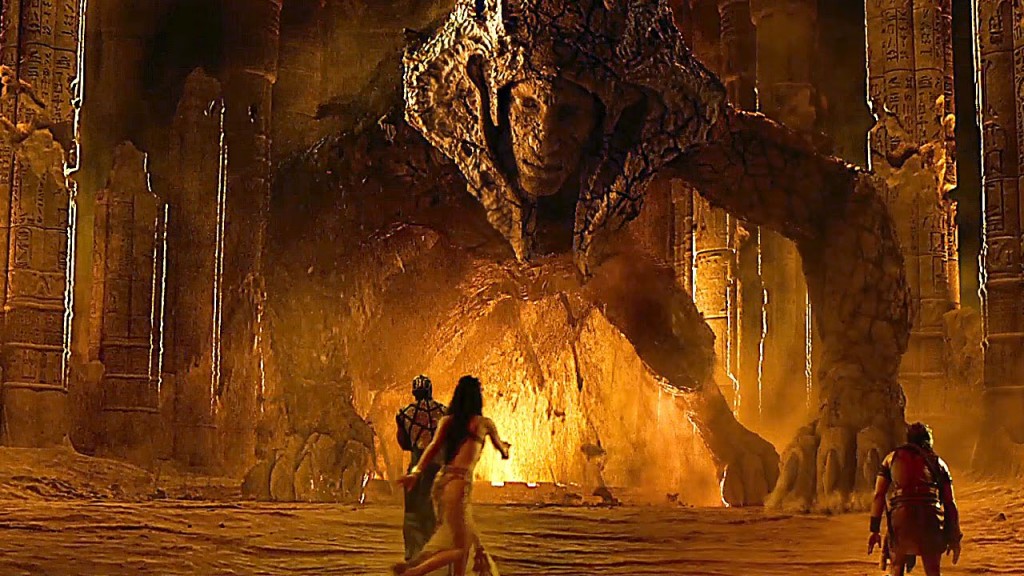 Nikolaj Coster-Waldau, famous for his performance as Jaime Lannister in the HBO fantasy drama television series 'Game of Thrones' (2011-2019), has been quite busy in 2019, with three films releasing. He starred in the critically panned 'Domino' and has two more films lined up – Jonas Alexander Arnby's 'Suicide Tourist' and Ole Christian Madsen's 'Notat'. With the culmination of 'Game of Thrones', Waldau is not starring in any television series.
Gerard Butler has three releases this year, which are the independent sports comedy-drama 'All-Star Weekend', the animated action fantasy film 'How to Train Your Dragon: The Hidden World' and the action thriller 'Angel Has Fallen'. The actor has two more films coming up with later this year or early next year, i.e. 'The Vanishing' and 'Snow Ponies' which are in their post-production and filming stages respectively.
Brenton Thwaites has no releases popping up this year but is pretty busy on television. The young actor is essaying the role of Dick Grayson a.k.a Robin on DC Universe's 'Titans' (2018). Chadwick Boseman starred in the commercial juggernaut 'Avengers: Endgame' (2019) and has two important releases coming up. He is starring in Irish filmmaker Brian Kirk's '21 Bridges' which is in its post-production stage and is filming Spike Lee's war drama 'Da 5 Bloods'.
Élodie Yung, noted for portraying the role of Elektra Natchios in Marvel's 'Daredevil' and 'The Defenders', last starred in the action thriller 'The Hitman's Bodyguard' (2017) after 'Gods of Egypt'. The actress has one film lined up for release, which is Disney+'s fantasy flick 'Secret Society of Second Born Royals', wherein she essays the role of Queen Catherine. Courtney Eaton has had two releases since last year's science fiction thriller 'Perfect'. Rufus Sewell is busy filming two projects – the biographical drama 'Judy' and the drama 'The Father'. Academy Award-winning actor Geoffrey Rush has one releasing in 2019 titled 'Land Down Under'.
Gods of Egypt 2 Crew: Who can be behind it?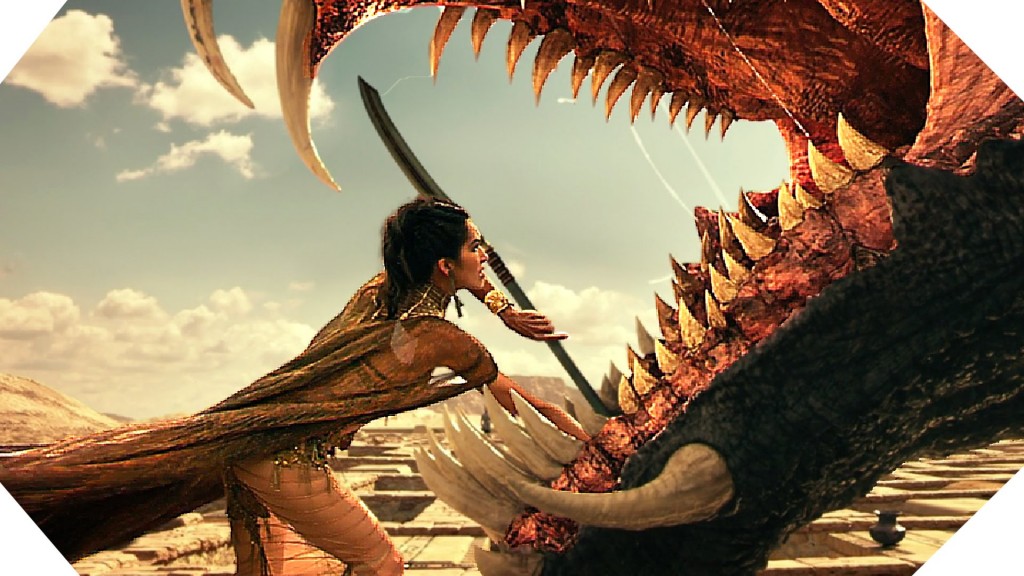 Alex Proyas has not directed or signed to take up any film since 'Gods of Egypt'. Screenwriters Matt Sazama and Burk Sharpless, who write screenplays as a duo, have worked on two projects since 'Gods of Egypt'. They are the showrunners of the science fiction television series 'Lost in Space' (2018) and are busy filming Swedish filmmaker Daniel Espinosa's 'Morbius'.
Film score composer Marco Beltrami, who is best known for horror films such as 'Scream' (1996), has composed a number of films in 2019. He is the composer for the adventure thriller 'Underwater', the action biographical drama 'Ford v. Ferrari', the horror film 'Scary Stories to Tell in the Dark' and the science fiction adventure thriller 'Gemini Man'.
Australian cinematographer Peter Menzies Jr. has worked on three films and television series since the release of 'Gods of Egypt'- the miniseries 'Roots', the biographical drama 'All Eyez on Me' and the animated comedy film 'Peter Rabbit'. The cinematographer also worked in Charles Martin Smith's family adventure film, 'A Dog's Way Home' (2019). The original crew seems to be quite busy with other films and shows. So, if the production house does go ahead with the sequel, they might choose some other members as the primary crew.
Gods of Egypt 2 Release Date: When will it premiere?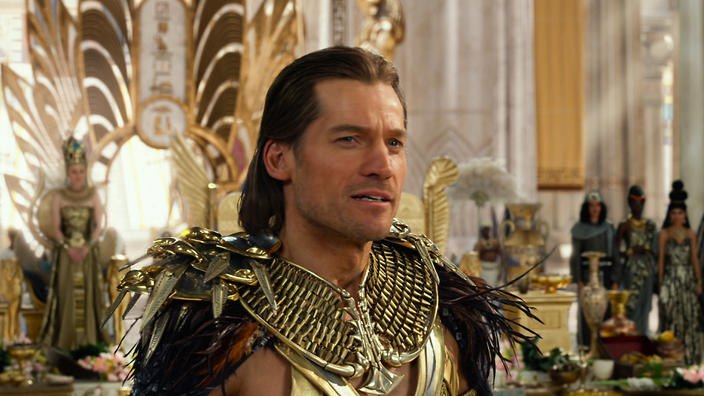 'Gods of Egypt' released in the month of February, 2016. Even if the sequel gets greenlit now, it might take at least a couple of years of production and marketing time. So, optimistically, we are looking at 2023 release date for 'Gods of Egypt 2'. Of course, for that to happen the 'Gods of Egypt' sequel needs to be commissioned first. Stay tuned to The Cinemaholic for latest updates on 'Gods of Egypt 2′.
Read More: Best Period Dramas on Amazon Prime