There are some comedy shows that can only be enjoyed by the older section of the viewers, and though these shows become highly popular and manage to win a host of awards, they can never manage to connect with the young teenage viewers. Comedy shows which are for the family have a huge following unto themselves and there are several great series in this genre. These comedy shows avoid dealing with adult themes and are more lighthearted in tone. However, it must never be presumed that they have lost all seriousness in trying to cater to a certain age group among the audiences. This is what we can witness in the series 'Andi Mack'.
The central character of 'Andi Mack' is a young girl called Andi Mack who gets the shock of her life on the night of her 13th birthday when she comes to know that her sister is not actually her sister, but her mother. Also, the person she has always known to be her mother is actually her grandmother. Naturally, this is a lot to deal with after having known these people for the longest time. We then follow Andi as she deals with this situation while she navigates through her own teenage romantic interests. Critics praised the series for exploring issues concerning teens like learning problems, unwanted pregnancies, and others. With all that said now, here's the list of best shows similar to 'Andi Mack' that are our recommendations. You can watch several of these series like 'Andi Mack' on Netflix, Hulu or Amazon Prime.
9. Jessie (2011-2015)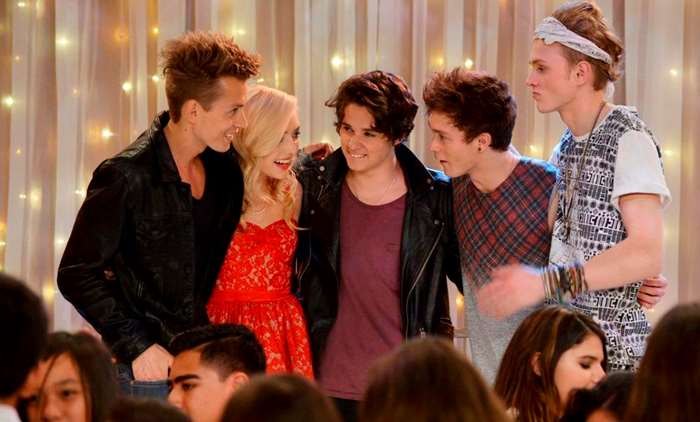 'Jessie' is a Disney original comedy series which centers around the eponymous character Jessie Prescott. Jessie has grown up in a military base somewhere in the middle of Texas, and now that she is grown up, she wants to experience big cities. Thus, she moves to New York City where she takes up a job as the nanny for a multi-millionaire family's children. Jessie's new employers are Morgan and Christina Ross. They often go abroad to enjoy with their friends, and during that period of time, Jessie has to be responsible for the kids — Emma, Luke, Ravi, and Zuri. The Rosses also have a seven-feet-long Asian water monitor lizard called Mr. Kipling. The series became quite popular among teenagers and even spawned a cross-episode with the series 'Ultimate Spider-Man: Web Warriors'.
8. Austin And Ally (2011-2016)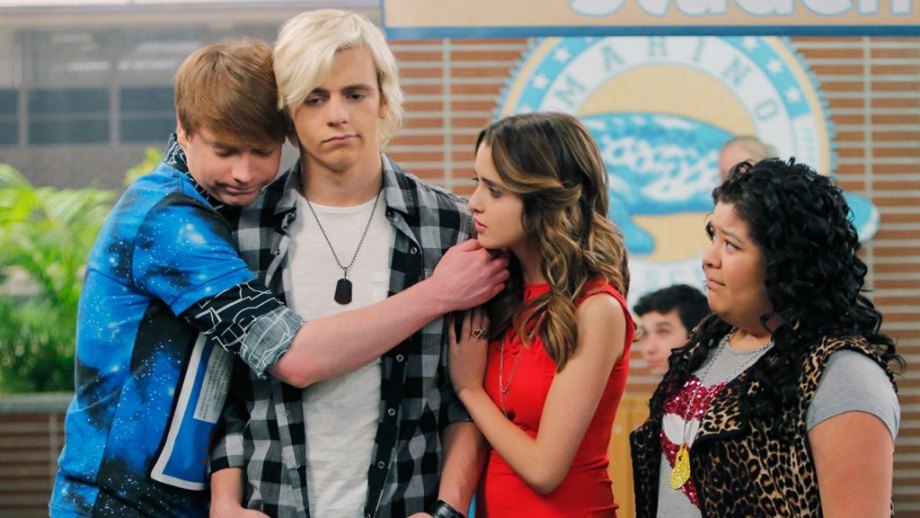 Kevin Kopelow and Heath Seifert are the creators of this Disney original comedy series. The central characters of the show are Austin Moon and Ally Dawson. Both of them are talented musicians but have strictly opposing characteristics. Austin is a singer and instrumentalist who is outgoing and fun-loving. On the other hand, Ally is a bit insecure. She is a singer-songwriter with immense talents but suffers from stage fright. Their friendship starts very interestingly. Austin first hears Ally sing a song, then picks it up himself, and becomes quite famous after posting a video of him singing it on the internet. Later, the two become friends and successful musicians, even getting record deals and going on tours.
7. Unfabulous (2004-2007)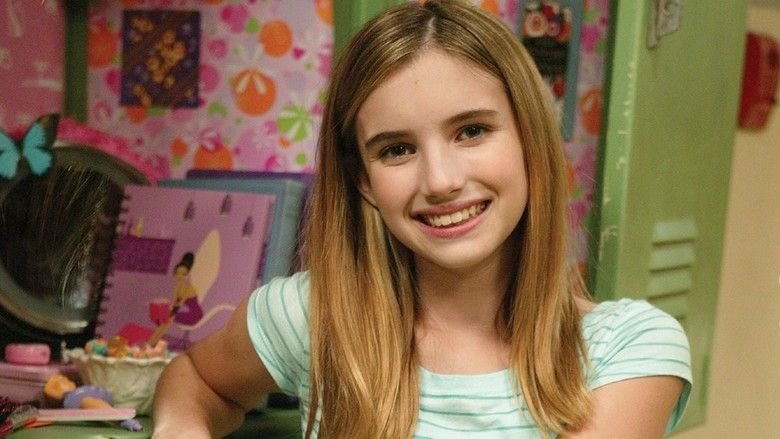 The central character of this comedy show is a teenage girl called Addie Singer (played by Emma Roberts). She is a songwriter and writes songs about all the experiences she is having while growing up. Addie attends the Rocky Road Middle School where she has many friends. All of them have their own interests and passions just like Addie. Geena Fabiano, one of her friends, likes designing clothes. Another friend, Zack Carter-Schwartz is a basketball player who is also environmentally conscious. We follow the lives of these youngsters as they manage to traverse through school life and have many experiences along the way.
6. Girl Meets World (2014-2017)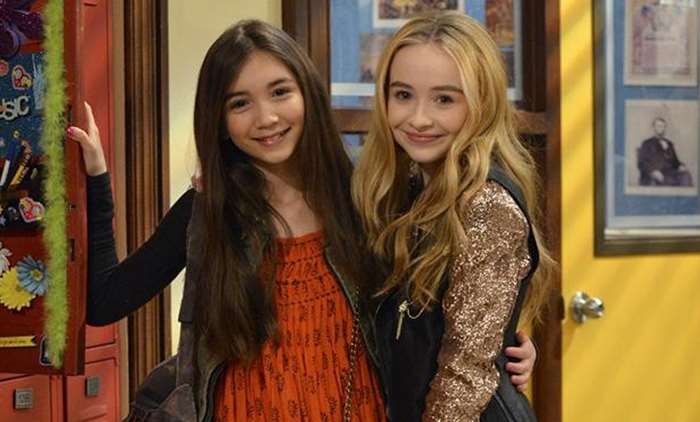 This Disney comedy TV series is based on the life experiences of a teenage girl called Riley Matthews. Along with her best friend Maya Hart, Riley faces numerous challenges while growing up and meeting all sorts of people in school and elsewhere. This series is what we call a true coming-of-age story. Through the many obstacles that Riley faces, she comes out as a mature and responsible adult as time passes. The series was praised for the important lessons that it has in store for the younger viewers, but its comedy has never been that acclaimed.
5. Lizzie McGuire (2001-2004)
A Disney Channel sitcom, 'Lizzie McGuire' follows the eponymous 13-year-old girl who wants to be one of the most popular girls in her school. We follow Lizzie's life both in school and at her home. She is going through her teenage years, and naturally, all the issues that are common in the lives of teenagers are also finding their place in this series. The looks of the series, according to producer Stan Rocow, is inspired by the 1998 German film 'Run Lola Run'. Lizzie is a very sweet and kind girl who excels in gymnastics. Though she constantly fights with her brother, Lizzie is always fighting with her brother, but also has the ability to realize when she is the one at fault.
Read More: TV Shows Like Final Space
4. Sam And Cat (2013-2014)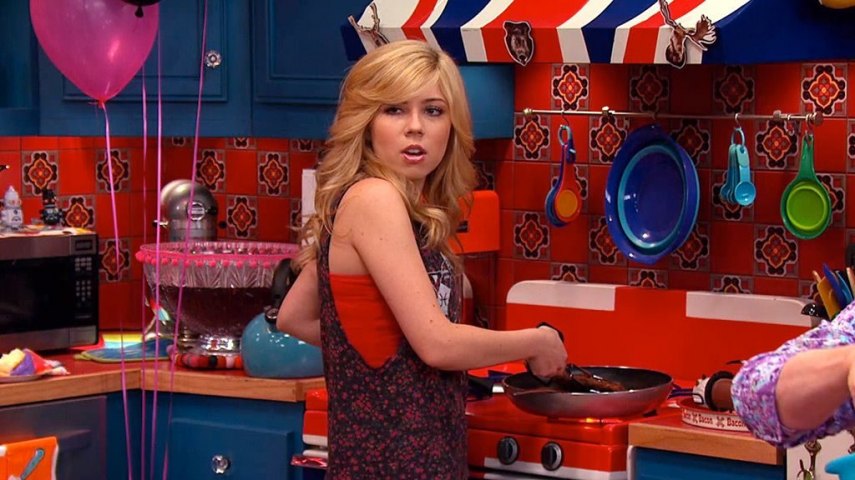 'Sam And Cat' is a Nickelodeon original series is a story about two friends, Sam Puckett and Cat Valentine. Puckett was on a trip on her motorcycle across the western coast when one day she manages to rescue Valentine from a garbage truck. Cat was living with her grandmother, but the old woman has recently decided to move into an old age home. Thus with no one else in the house, Cat invites Sam to live with her. Both of them are not interested in doing regular jobs, and thus they decide to babysit kids. They start a business called Sam and Cat's Super Rockin' Funtime Babysitting Service. It is through the jibs that they receive that the two friends have different experiences which add to the fun and adventure in their lives. The series won several Kids' Choice Awards, thus proving its popularity within its target audiences.
Read More: TV Shows Like Black Lightning
3. Champions (2018)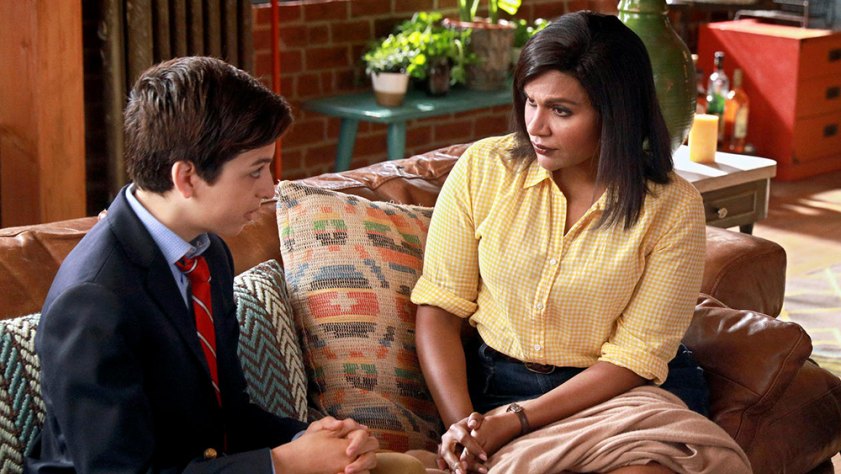 'Champions' is an NBC show starring Anders Holm, Fortune Feimster, Andy Favreau, Josie Totah, and Mouzam Makkar. The central character of the series is Vince Cook. He owns a gym and lives with his brother Matthew in Brooklyn. Vince lives a completely carefree life, and has a number of girlfriends. However, Vince's life does not carry on that simply when he gets to know that his former girlfriend Priya is dropping off their son Michael Prashant Patel to live with him. Michael is a teenager, and now Vince, who has never had to worry about anyone else but himself and his brother, has to take up the responsibility for him. There are hilarious situations which arise as Vince tries to fulfill the role of a father. The series received generally positive reviews from critics.
Read More: TV Shows Like Tales of the City
2. Modern Family (2009-)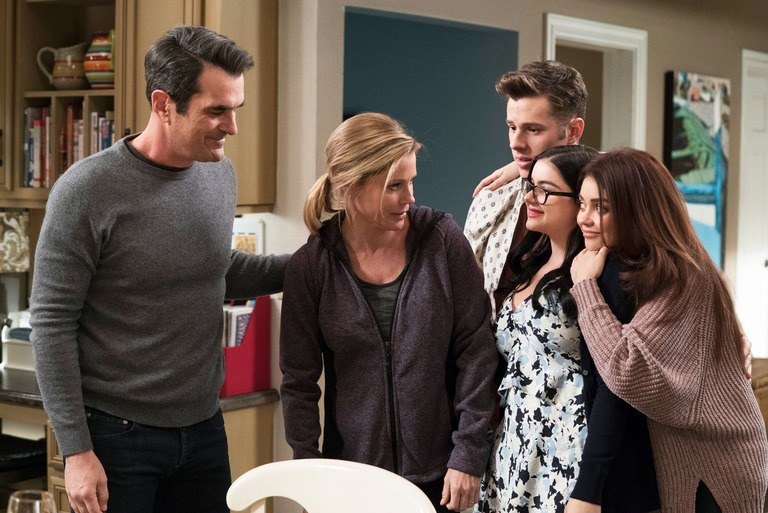 'Modern Family' is a mockumentary sitcom and is one of the most popular shows of all time. The series centers around three families, exploring their lives and the dynamics among the members. As we are all aware, the three most common types of families can be — the nuclear family, the stepfamily, and the same-sex family. The three families in question are all extensions of Jay Pritchett and his children, Claire Dunphy and Mitchell Pritchett. Jay has now remarried a woman much younger than him. They have two sons — one from their marriage, and the other one from his wife's previous marriage. Claire looks after her father's business and has three children with her husband Phil Dunphy. Last but not the least, Mitchell is a gay man who lives with his husband Cameron Tucker and daughter Lily Tucker-Pritchett. The reason that this series has found itself on this list is that just like 'Andi Mack', the family dynamics in this series are warped as well. Besides being popular with viewers, the series has also received huge acclaim from critics throughout its run.
Read More: TV Shows Like Family Guy
1. Vida (2018-)
Richard Villegas Jr.'s short story 'Pour Vida' is the inspiration behind this series. The central characters of the show are Emma and Lyn. They are Mexican-American sisters who have no contact with each other, Lyn lives in the Bay Area in Los Angeles and loves partying. She only meets her sister when their mother suddenly passes away. When they finally come in contact, a lot of problems that were always there in the family come rushing back to haunt them. There is also a surprise in store for them regarding their mother, which the two sisters eventually find out. 'Vida' received strong critical acclaim, and has a 100% rating on Rotten Tomatoes as well.
Read More: TV Shows Like Rosehaven