'Tales of the City' is a drama series that premiered on Netflix on June 7, 2019. Based on American writer Armistead Maupin's novel series of the same name, the show stars the charming Laura Linney as Mary Ann, a middle-aged woman who returns to San Francisco to reunite with the eccentric friends she left behind. The show explores the various kinds of challenges that women have to face. Adapted by Lauren Morelli for the small screen, 'Tales of the City' received moderately positive reviews from critics and scored a 71% and 62 out of 100 on Rotten Tomatoes and Metacritic, respectively.
For this article, I have taken into account shows that revolve around strong female characters. Some of the shows are hard-hitting dramas, some are rib-tickling comedies while others are disturbing thrillers. With all that said, here's the list of best shows similar to 'Tales of the City' that are our recommendations. You can watch several of these series like 'Tales of the City' on Netflix, Hulu or Amazon Prime.
10. The Mindy Project (2012 – 2017)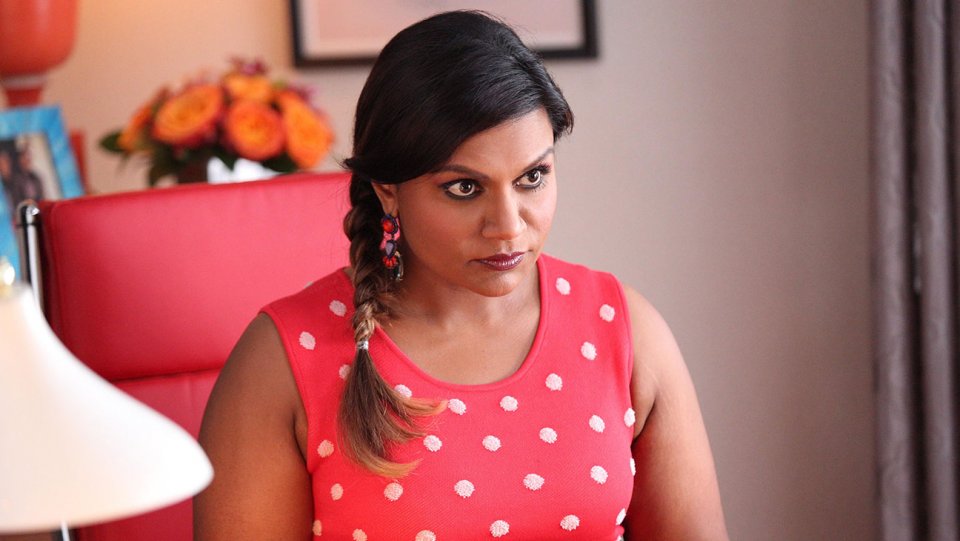 Created by actress, comedian and writer Mindy Kaling, 'The Mindy Project' features her in the titular role of Mindy, a young doctor, and follows her attempts to balance her personal and professional life, while she is surrounded by her peculiar co-workers, crammed in a small office. The show received positive reviews, particularly for the comedic writing and the equally funny performance by Kaling, who brings all her inner comic forces to execute her archetypal cringe-comedy. 'The Mindy Project' debuted in 2012 and consists of five seasons, culminating in 2017.
9. Grace and Frankie (2015- )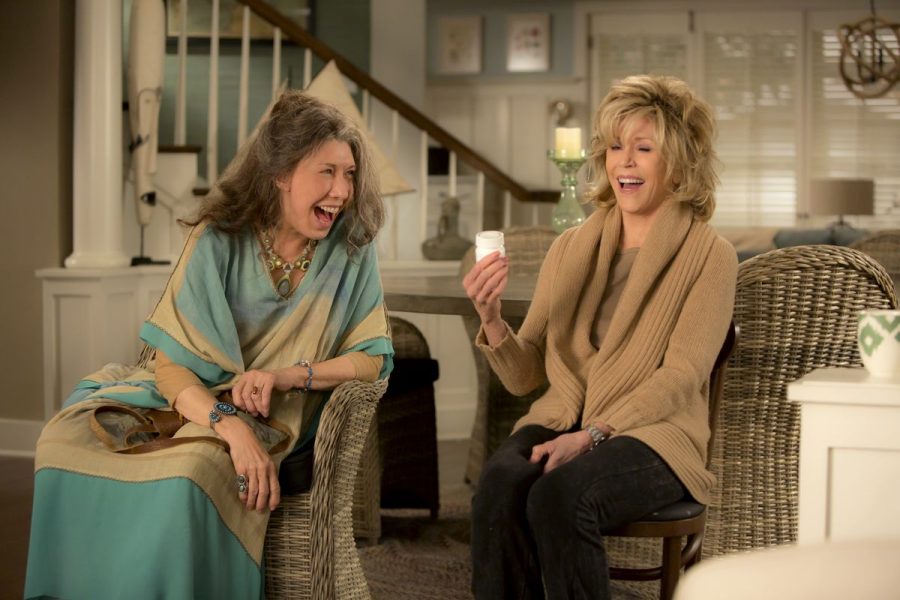 A comedy series, 'Grace and Frankie' follows Grace Hanson and Frankie Bergstein, essayed by Jane Fonda and Lily Tomlin respectively. When the two friends find that their husbands are more than just work partners – they have been in a relationship for the past twenty years – they try to cope up with the shock together, which leads to some hilarious and some heartwarming situations.
Co-created by Marta Kauffman (the creator of 'Friends') and Howard J. Morris, the show's narrative is quite reminiscent of the sitcoms of the 90s but has enough heart to be funny. While the first season did not receive much love from critics, 'Grace and Frankie' has gone on to score better ratings over the years. Although the show itself has not received too many award nominations, the actors, especially Lily Tomlin, have bagged a couple of nominations. It was released in 2015 and has spawned five seasons, with the latest one being announced on January 15, 2019.
8. Vida (2018 – )
Based on Richard Villegas Jr.'s short story titled 'Pour Vida', this drama series follows Emma and Lyn – two Mexican-American sisters – from Eastside of Los Angeles, who are immensely distant from each other. However, they have to set aside their differences when they have to return to their old neighbourhood and are confronted by the past and the shocking truth about their mother's real identity. The show's writing and performances especially that of Melissa Barrera and Mishel Prada have been appreciated. The series premiered in 2018 and scored a 100% on Rotten Tomatoes. The second season too received positive reviews and won the GLAAD Media Award for "Outstanding Comedy Series". The success of the two seasons has spawned a third season, which is set to release in 2020.
7. She's Gotta Have It (2017 – )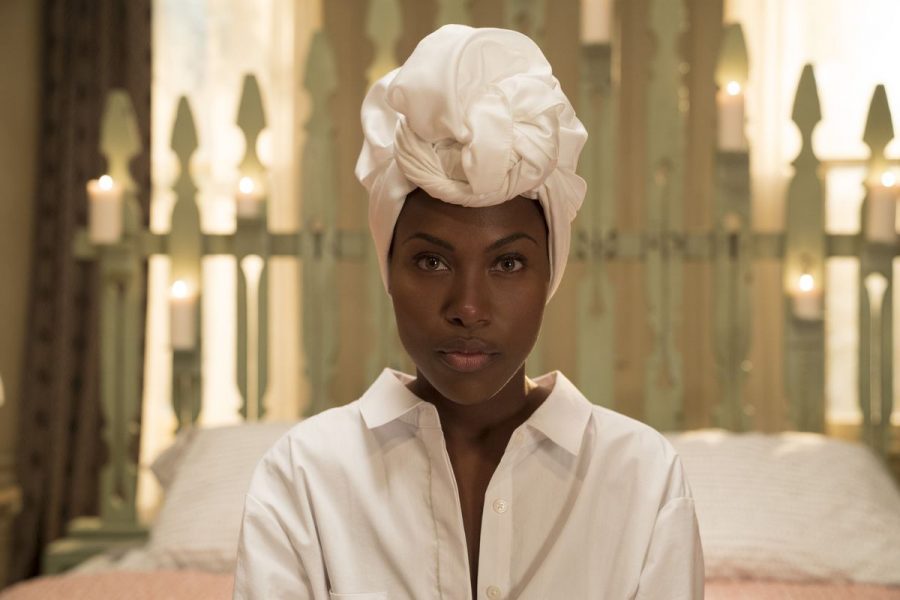 Developed from Spike Lee's comedy-drama 'She's Gotta Have It' (1986), this Netflix production follows Nola Darling, a young woman, and her three lovers. The series boasts of strong writing and character development. With the racial undertones of Spike Lee's narrative and its entertaining tone, 'She's Gotta Have It' becomes a fun watch. The comedy-drama series was renewed for a second season, which was released in May of 2019.
6. Good Girls (2018 – )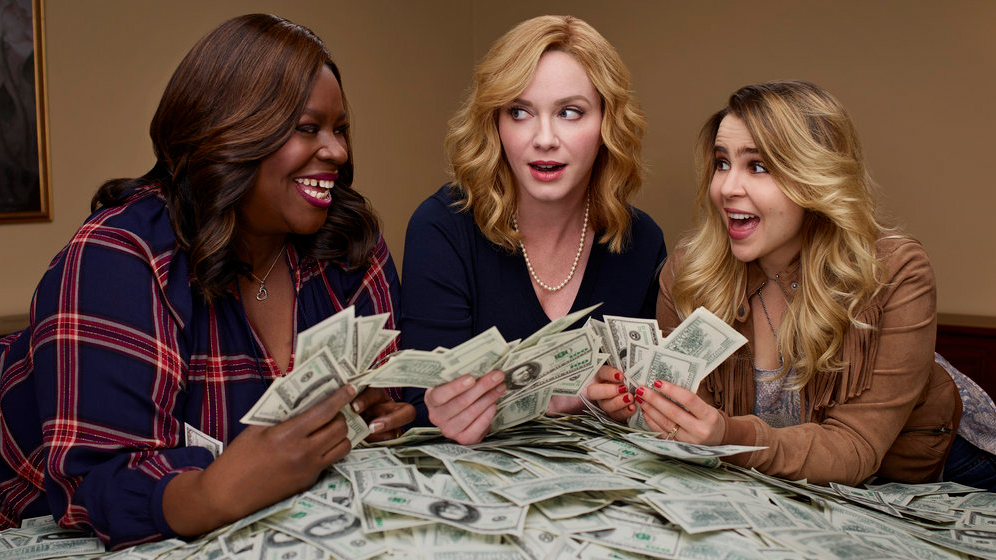 A crime comedy-drama, 'Good Girls' follows three suburban Michigan mothers – Elizabeth "Beth" Boland, Ruby Hill and Annie Marks – who inexplicably find themselves in desperate circumstances, trying to make ends meet. So, they decide to stop playing it safe by merely adhering to rule and risk everything in their life to win their power back. The show stars Christina Hendricks, Retta and Mae Whitman, who formulate the comedy within the crime with elegance and style. 'Good Girls', which premiered on NBC, has received positive reviews for both the seasons. NBC has renewed the show by announcing a third season, which is scheduled to release in 2020.
Read More: TV Shows Like Good Girls
5. GLOW (2017– )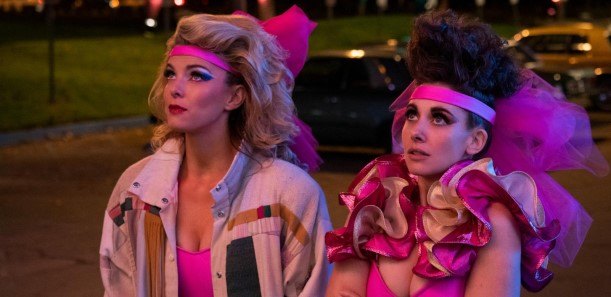 Set in the 1980s, 'GLOW' follows the personal and professional lives of a group of women who perform for a wrestling circuit in Los Angeles. Co-created by Liz Flahive and Carly Mensch, 'GLOW' perceptively recreates the aura of the 80s, which is complemented by the performances and the coherent writing. The comedy series premiered in 2017 and scored a high rating of 95% on Rotten Tomatoes, which led to the creators renewing the show for two more seasons. The third season is scheduled to premiere on August 9, 2019.
Read More: TV Shows Like Arrested Development
4. Happy Valley (2014- )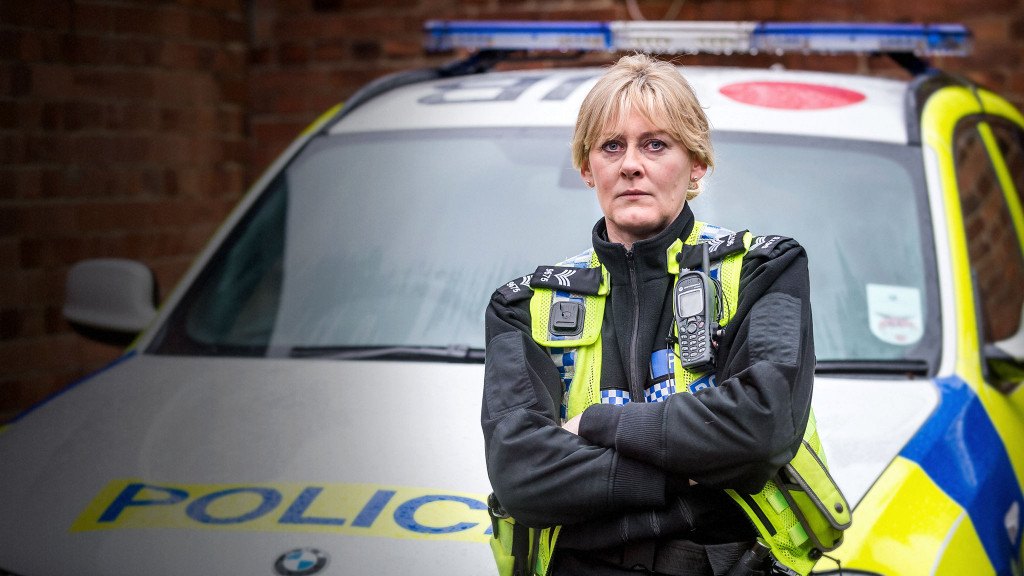 A British crime drama, 'Happy Valley' follows Sarah Lancashire as Catherine Cawood, a sergeant on duty who has to take some major steps when a nervous accountant named Kevin Weatherill, essayed by Steve Pemberton, comes into her West Yorkshire station to report a crime. The crime drama is built upon a strong narrative, written by the talented English writer Sally Wainwright. The taut writing, coupled with solid direction and an impressive execution by the actors won the show positive reviews and it also received the BAFTA for "Best Drama Series". The show has two seasons to its name and the third one is currently in production.
Read More: TV Shows Like True Detective
3. The Marvelous Mrs. Maisel (2017 – )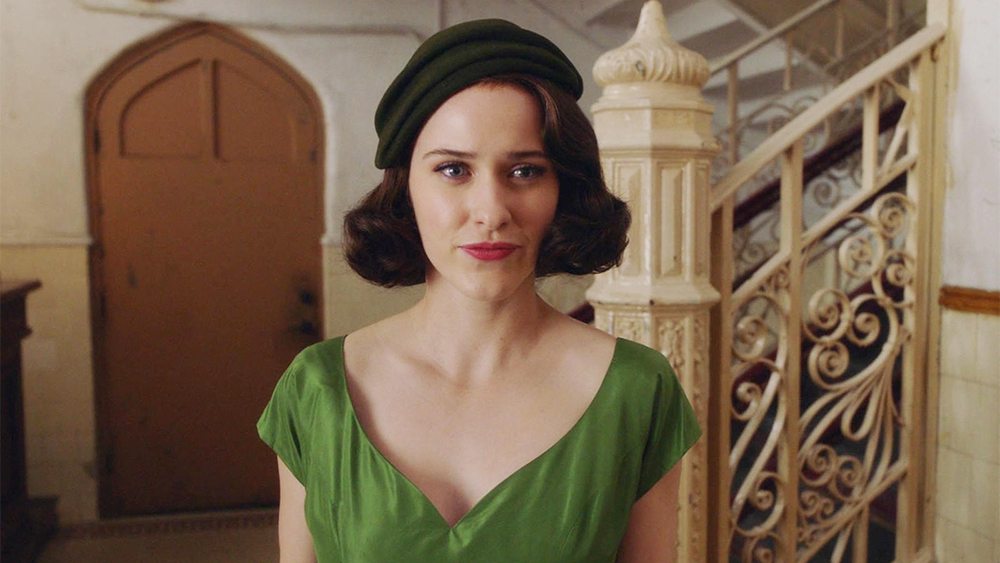 Created by writer, director and producer Amy Sherman-Palladino, 'The Marvelous Mrs. Maisel' stars Miriam "Midge" Maisel, essayed by the wonderful Rachel Brosnahan, a housewife in the 1950s who decides to become a stand-up comic. The period comedy-drama explores the character of the enigmatic Maisel through the eyes of religion and the orthodox society of the 50s, which injects the hilarity within the narrative. The comedy-drama has received positive reviews for its writing and the wonderful performance by Brosnahan. 'The Marvelous Mrs. Maisel' has scored a massive 95% and 91% for season one and two respectively on Rotten Tomatoes. It won a Golden Globe Awards "Best Television Series – Musical or Comedy" and a Primetime Emmy Award for "Outstanding Comedy Series".
Read More: TV Shows Like The Marvelous Mrs. Maisel
2. Insecure (2016- )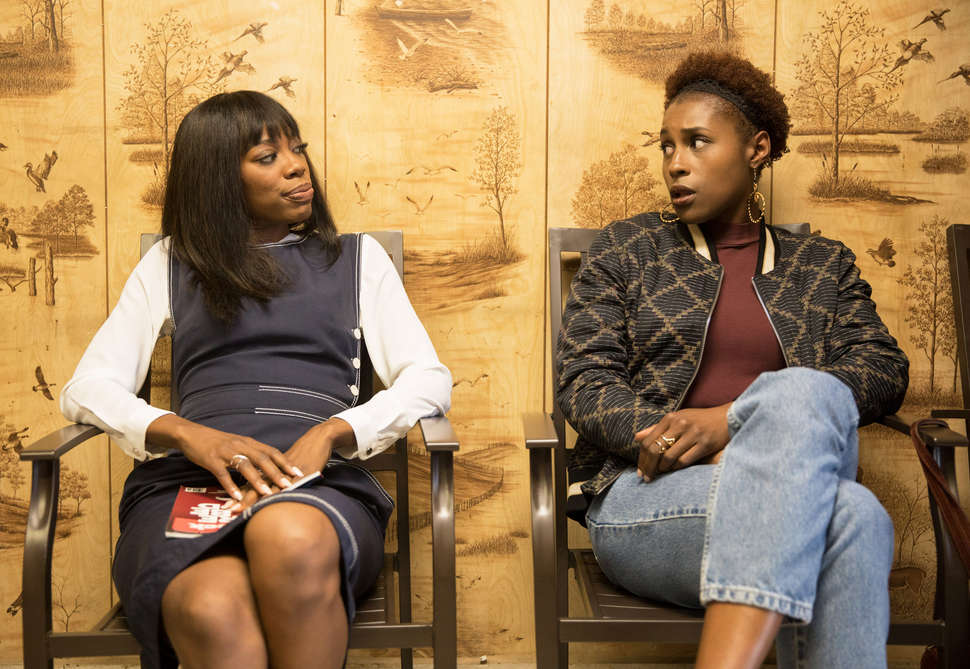 Co-created by Issa Rae and Larry Wilmore, 'Insecure' is a comedy-drama which stars Issa Rae as Issa Dee, and follows the experiences concerning her race and gender as a modern-day African-American woman. The series has been one of the highest rated shows on television in recent times, scorning a whopping 100%, 98% and 98% for the three seasons respectively on Rotten Tomatoes. With its brilliant writing and striking performances, 'Insecure' is a comprehensive show that not only explores serious themes but also creates extremely funny gags and situations. 'Insecure' premiered on HBO in 2016 and as of 2018, it has been renewed for a fourth season which is scheduled to release sometime in 2019.
Read More: TV Shows Like Designated Survivor
1. Sharp Objects (2018)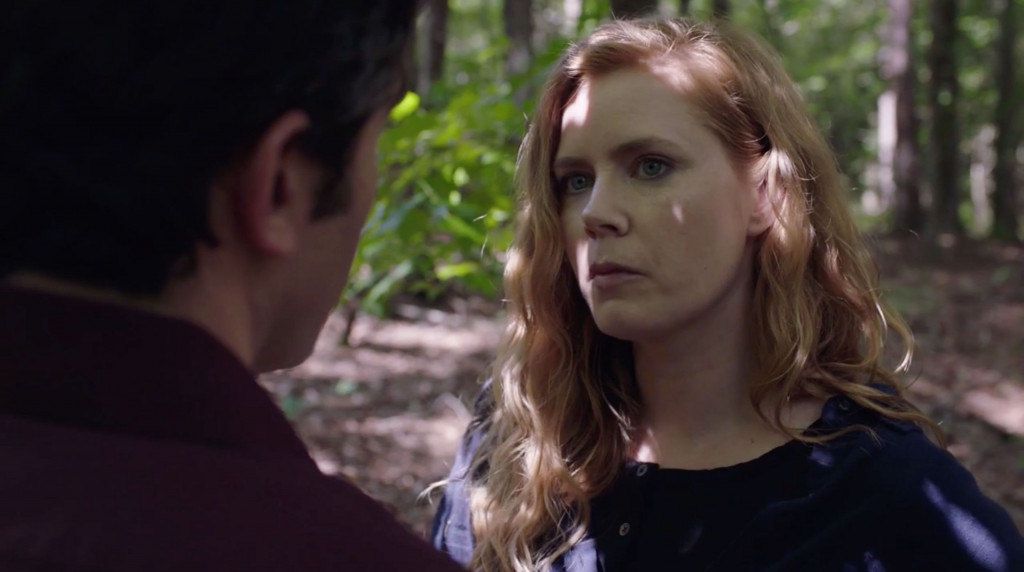 'Sharp Objects' is a deeply depressing, gritty and dark show. Adapted from Gillian Flynn's crime novel of the same name, published in 2006, 'Sharp Objects' is a psychological thriller that follows Camille Preaker, a psychologically disturbed reporter who has to confront her inner demons from her past when she returns to her hometown to cover a violent murder. The show stars Amy Adams as the protagonist, Patricia Clarkson as Adora Crellin, her authoritative mother, and Eliza Scanlen as Amma Crellin, her perilous sister, all of who churn out excellent performances. The miniseries was produced by HBO and consists of ten seasons. The nifty adaptation and the performances won hearts and it is certainly a must-watch.
Read More: TV Shows Like Sharp Objects