With their constant eagerness to create content in vernacular languages to cater to a worldwide viewer base, Netflix has been producing shows from countries Spain, India, South Africa, Brazil, and others. These countries have some of the biggest markets in the world, and if the streaming giants manage to penetrate into their mainstream culture, it guarantees high revenues in the years to come.
Netflix has been extensively producing Spanish shows for quite some time now. With the language being spoken in numerous countries all over the world, Netflix has a great opportunity with these shows to connect with a large viewership at once. 'Elite', created and written by Carlos Montero and Darío Madrona and directed by Ramón Salazar and Dani de la Orden, is one such series from Netflix's repertoire of original Spanish shows. 'Elite' centers around the lives of three students from working class backgrounds who are given scholarships to attend Spain's most prestigious private school after the school where they initially studied collapses. Despite being looked down upon at first, the three friends slowly start getting close to other students from the school. The new friendships and romantic relationships which they develop are sometimes quite problematic.
However, the deeper these three friends start getting involved with this elite crowd, we learn more about the depravity in the so-called high society. We see that these rich people are at times morally bankrupt and at other times far more regressive than what they accuse the working class of being. 'Elite' boasts of some strong performances along with a layered storyline that delves deeper into various sociological and political issues. If you enjoyed watching this series and are looking for similar shows, then we've got you covered. Here's the list of best shows similar to 'Elite' that are our recommendations. You can watch several of these series like 'Elite' on Netflix, Hulu or Amazon Prime.
7. Twisted (2013-2014)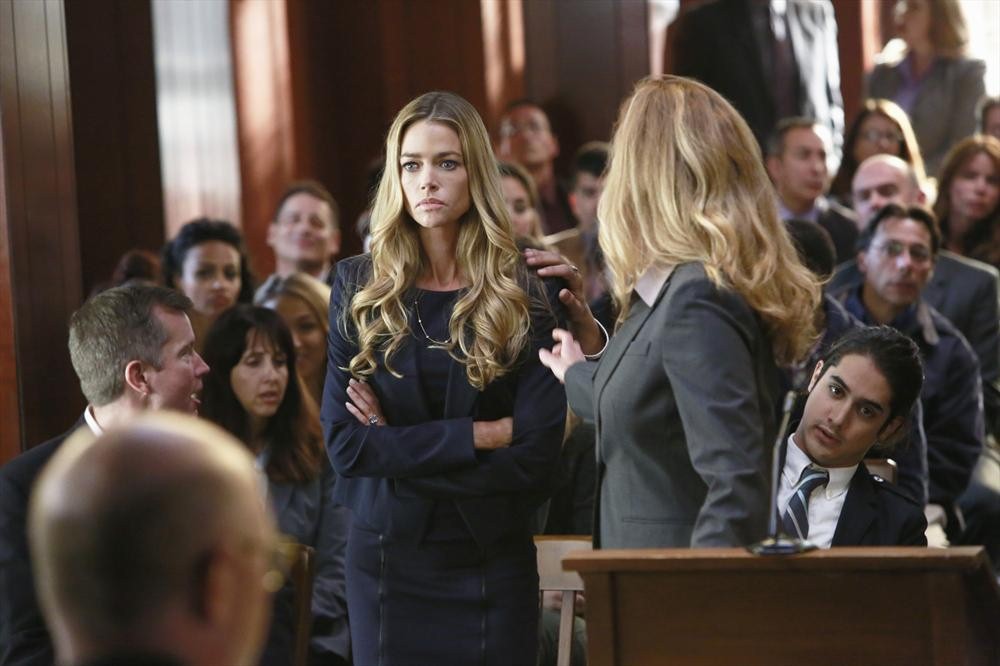 Just like 'Elite', 'Twisted', too, is a teen drama thriller involving problematic teenagers and their various ups and downs in life. The central character of the series is a sixteen-year-old teenager called Danny. When we meet Danny for the first time, he has already spent five years in juvenile detention on charges of murdering his aunt. We follow his life as Danny comes back home and returns to the school where he used to study. Everyone at school is quite wary of him and ostracize him from their friends' circles. Problems deepen for Danny when he again gets accused of murder and everyone seems hell-bent to pin it on him. Despite being canceled after the first season itself, 'Twisted' stands out with its fresh approach. The show does not only depict the life of a teenager, but also incorporates elements of a crime thriller within its narrative.
6. Pretty Little Liars (2010-2017)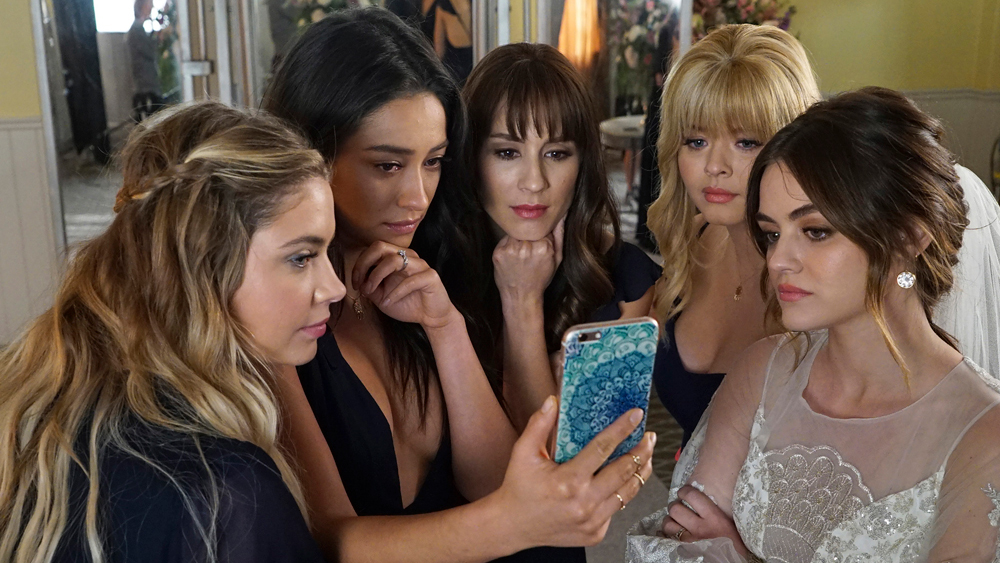 Based on the similarly titled book by Sarah Shepard, 'Pretty Little Liars' released in 2010 and immediately became quite popular with the American audience. The series focuses on the lives of four teenage girls whose friendship wanes away when their group's leader, Alisson, vanishes without any trace whatsoever. Exactly one year after this incident, one anonymous villain start tormenting the lives of these four girls. They at first presume this person is Alisson in disguise. However, their belief is completely shattered when Alisson's murdered body is finally discovered. The immense popularity of the series saw the creation of two spinoff shows: 'Ravenswood' (2013–2014) and 'Pretty Little Liars: The Perfectionists' (2019), along with 'Pretty Dirty Secrets' (2012). The best aspect of the series is its well-written characters. They are not just four girls in trouble but have fascinating backstories of their own.
5. How To Get Away With Murder (2014-)
One of the most popular legal drama shows in recent times, 'How To Get Away With Murder' stars Viola Davis in the leading role as a lawyer and professor at a law college who gets a few of her students together to train them well and make them interns at her own firm. However, a much darker fate awaits this group when they get involved in a murder. 'How To Get Away With Murder' boasts of some brilliant writing which reveals the story in a non-linear narrative, fluctuating between the present and the past. Viola Davis, of course, is the main attraction of the show, and she manages to deliver a stunning performance as Annalise Keating. The show earned Davis the Primetime Emmy Award for Outstanding Lead Actress in a Drama Series, making her the first black woman to win the award.
4. Trinkets (2019-)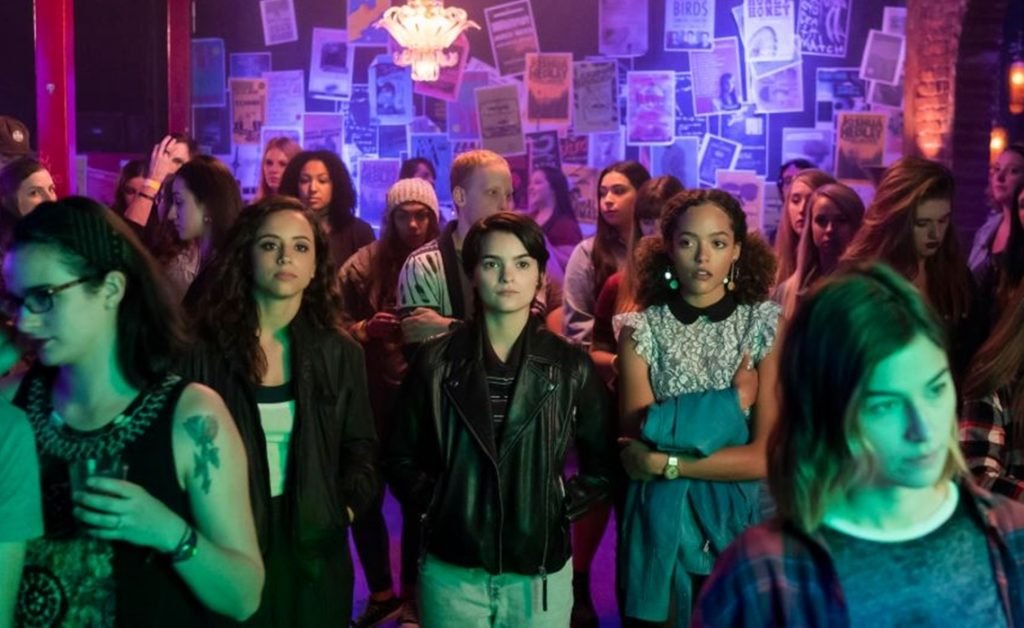 'Trinkets', too, deals with teenagers involved in a crime. However, this crime is not as serious as murder. The story documents the lives of three young girls, all of whom have a major habit of shoplifting. Elodie, Moe, and Tabitha are the central characters of the series. All of them are struggling to find friends to relate to when they discover each other at a Shoplifters Annonymous meeting. The three of them hit it off immediately, and become great sources of support for each other. It goes without saying that the aspect of shoplifting does give the series a fresh look since there is hardly any content available in the market regarding this practice. Another brilliant approach has been taken in creating the three leading characters who are completely different from each other. While Elodie is the new girl in town, Moe is a misfit who does not play by any rules. Tabitha, on the other hand, is the most popular girl in school.
Read More: TV Shows Like Another Life
3. Euphoria (2019-)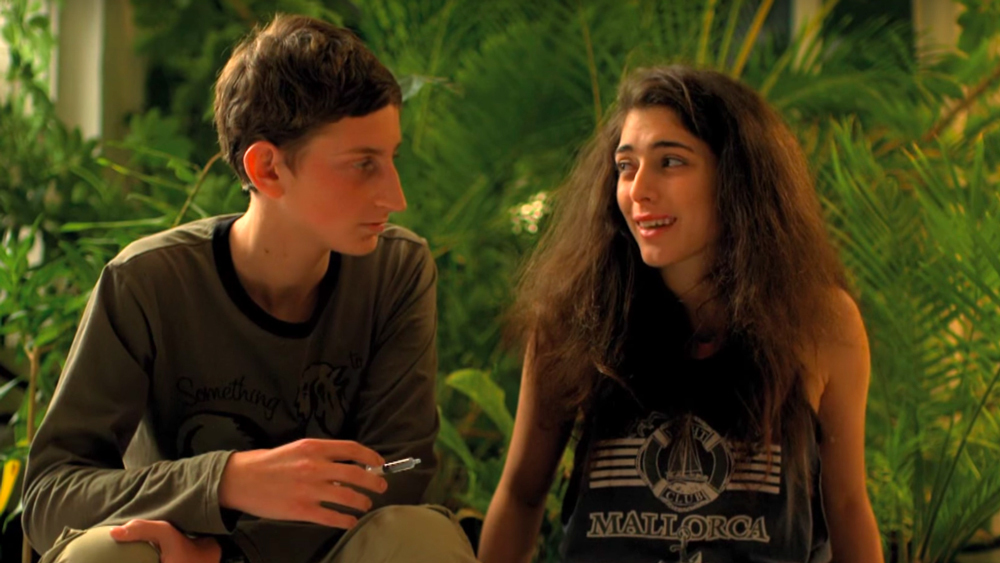 We do not usually see American television shows borrowing ideas from Israel. However, 'Euphoria', an HBO series, proves to be an exception. The series is an adaptation of an Israeli show of the same name. The series centers around several teenagers and their major problems in life which range from addiction to coming to terms with their own sexual orientation. Rue, the central character of the story, is a drug addict who keeps going back to rehab. Her friends include homosexuals who are still struggling to come out, misfits who cannot fit into the college circuit, and body-conscious teens trying to wrap their heads around their own sexuality. The series manages to charm the eyes with its brilliant lighting and camerawork.
Read More: TV Shows Like Euphoria
2. 13 Reasons Why (2017-)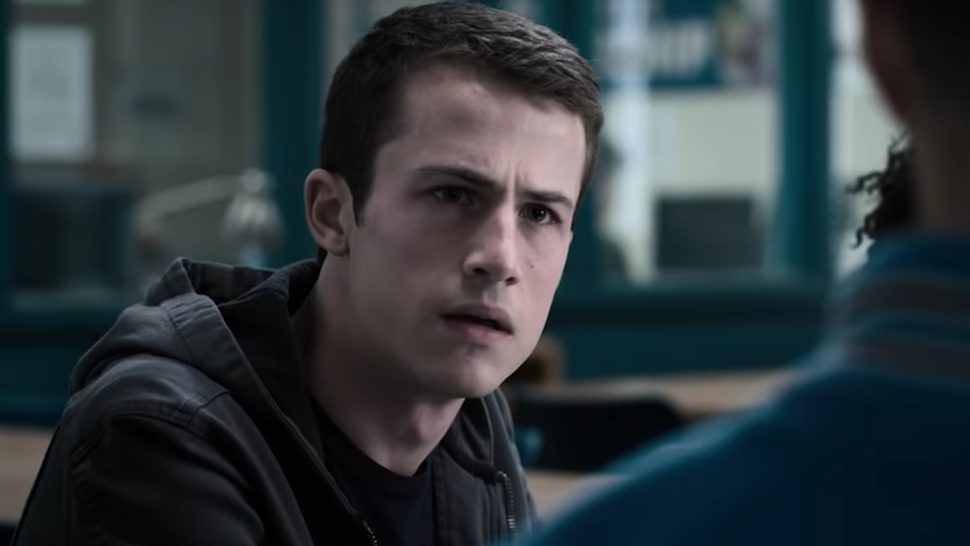 There is still a stigma present in our society which prevents us from openly talking about mental disorders. On most occasions, when someone talks about mental issues, said person is usually laughed at and asked to deal with problems like adults. This pushes the conversation regarding mental health under the rugs. This is the premise on which '13 Reasons Why' is based. The series centers around a suicide victim who has sent cassette tapes to various individuals, each of whom she considers a factor in leading her to take her life. '13 Reasons Why' is a solid high school drama, which addresses real-life problems American teenagers might face at school. As we slowly lose our humanity in this mechanized world, shows like these that reflect on our mental health and our social responsibility are the need of the hour.
Read More: TV Shows Like The Protector
1. The End Of The F**king World (2017-)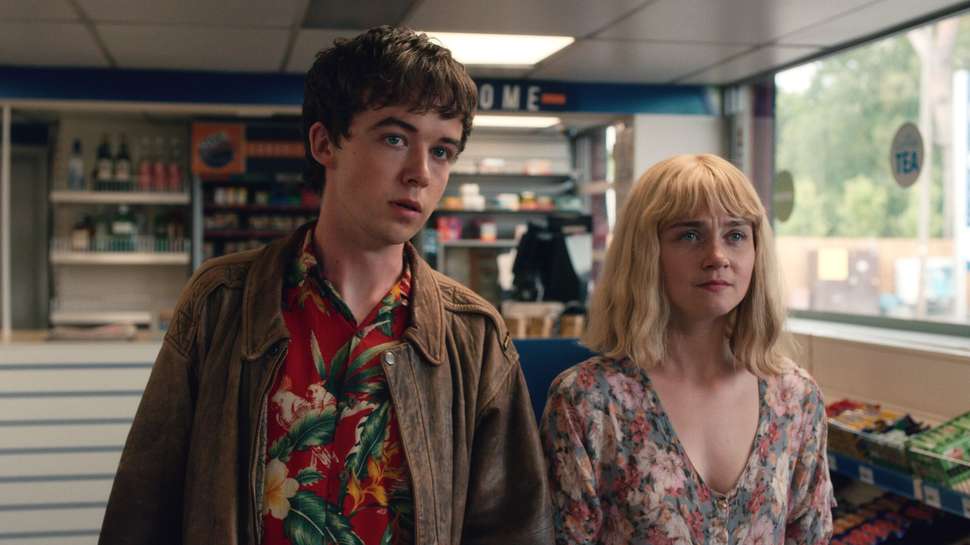 James and Alyssa are two problematic teenagers who have never been able to make friends or relate to anyone else in their lives. James has always considered himself a psychopath with the ability to commit cold-blooded murder. He initially chooses Alyssa to be his first victim, but soon the two of them find camaraderie in each other and set out on an adventure together. On their way, the two of them leave a trail of violence and murder while living without a care in the world like a modern-day Bonnie and Clyde. Naturally, reality soon catches up with them and now the two face life-threatening situations. The series has a strong Coen brothers–Quentin Tarantino flavor to it. It is at times funny and other times extremely violent. The two leads are rather quirky characters who are quite fascinating.
Read More: TV Shows Like The End of the F***ing World