Perhaps no other terms more subjective than "overrated" and "underrated" exist when it comes to movies. There is something about art forms, especially this art form, the most accessible to the public domain that lets it be seen differently to each viewer. You form opinions on what you saw, and take them home. However, in this day and age, where half of what we live is out on social media, the same has also provided people a voice for their opinion. Fast forward to today where entire forums exist only to discuss opinions. In that scenario, it is not uncommon for someone to like something, especially something as subjective as films, more than you did, the reverse also being true in this case, and what I feel is that it is absolutely essential to respect that opinion.
More than personal opinion, however, what particularly hurts is when a film you truly considered worthy of your time and would like more people to see isn't as well noticed, or is misunderstood or misconstrued as something it is not. The subjectivity still stands, but you'd always wish for a common voice that liked the film as strongly as you did, if not more. Our very own go-to streaming station, Netflix, fortunately hosts a number of such films, and what better way to find a wider viewership for these films than reaching these very audiences at the comfort of their homes?
In the following list, while I list down movies that I genuinely consider underrated, it would be safe to put them into the following categories: received less viewership than they should have, received respectable viewership but didn't garner enough recognition, and movies that were simply misunderstood to be something that they were not. So, here's the list of really good underrated movies on Netflix that are available to stream right now.
20. I Don't Feel at Home in This World Anymore (2017)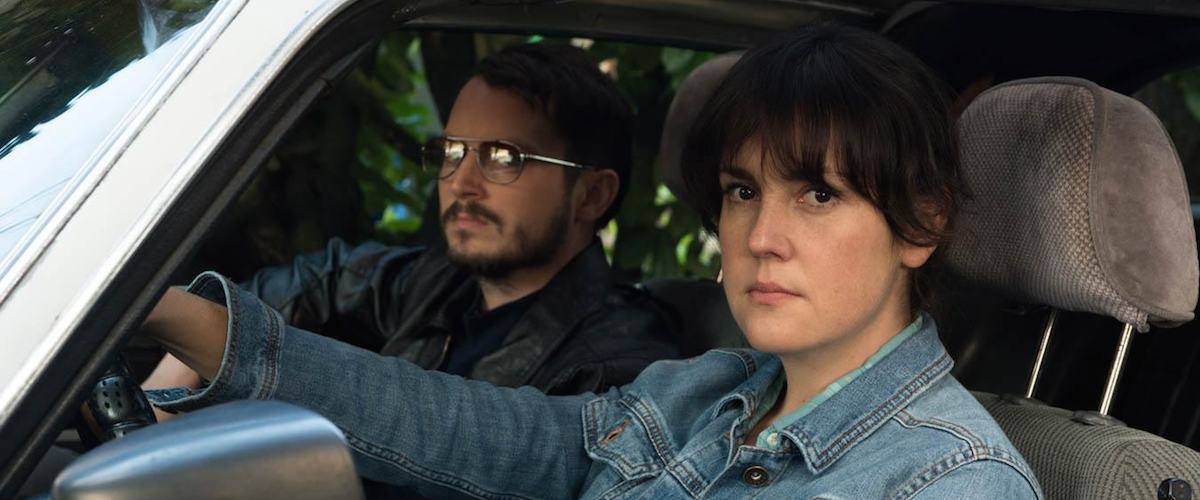 The title of the film allured me to it the most, but I stayed for the absurd dark comedy it puts at the fore, the very first minute you are into it. 'I Don't Feel at Home in This World Anymore' is the story of a depressed woman whose home is burglarized, who then chooses to go out and find the perpetrators on her own with help from her neighbour when the police fail to act. The eccentric pairing of Melanie Lynskey and Elijah Wood is what works greatly in favour of the film, though it could have been developed better, given more meat and running time for the film. It's a fun ride at 90 minutes, and a real treat for lovers of absurdist situational comedies.
19. Polar (2019)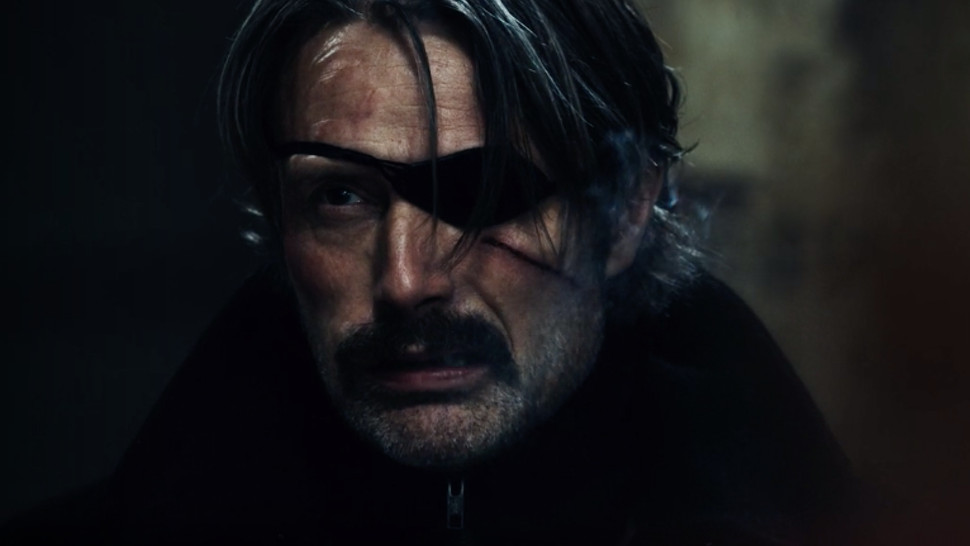 If the trailer and promos didn't put it out for you, 'Polar' is one of the most violent movies of this year, with the violence bordering on intense torture. However, as you see the film, you realize and begin to see the film for what it is: a delightfully gory B-movie adaptation of a graphic novel, with an absolute badass for a protagonist at its centre in Mads Mikkelsen. There is something about putting older men in the roles of retired hitmen forced out of retirement to confront the perpetrator who did this to them, a certain appeal that hasn't died down since 'Taken' and 'John Wick' were made into entire franchises. 'Polar' cranks the violence up several notches, and while it may become unpleasant once in a while, the absurdist humour should make you realise that you are in fact, in a very different world. A film that is exactly what it promises to be without any scope for contention.
18. Jagga Jasoos (2017)
Ages pass before Bollywood dares to actually experiment with its storytelling, and whether 'Jagga Jasoos' was a successful one or not is still up for debate. However, that doesn't stop me from lauding that an attempt was made. Bollywood's very own musical Tin Tin, 'Jagga Jasoos' is the story of a gifted detective who embarks on a journey to find his missing father, and the search takes him through a proper adventure of Disneyland proportions. It's sure to be a delight for kids, the cinematography is colourful, the music very hummable. Sure, it does lack in several dimensions, but you would have rarely seen anything like it from Bollywood in recent years.
17. Gold (2016)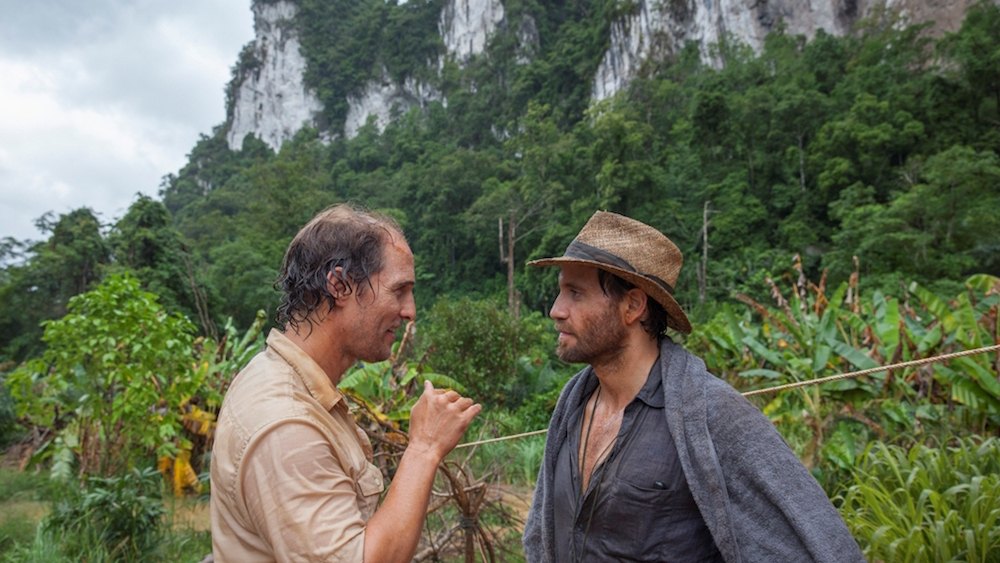 Matthew McConaughey has always had the ability to elevate rather standard material to something immensely entertaining by virtue of his act. 'Gold' may and may not be a part of that territory. In that, firstly, McConaughey is in his element and keeps the proceedings always watchable. The second point on this, the story of 'Gold' ceases to be anything but standard material when you begin to understand the dichotomy behind it all: the quest that would quite literally embody what the term fool's gold means. It is then when you begin to see the film for what it is rather than a standard by the books quest film. Worked this way for me.
16. Newness (2017)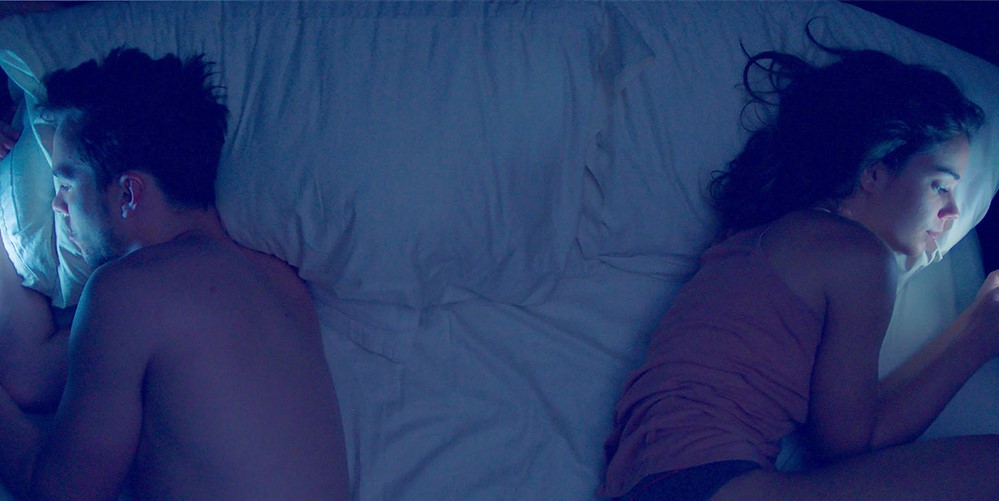 Several new films seem to focus on the trials and tribulations modern relationships seem to carry with them, and how radically it has changed over the years, while still somewhere embodying the lost desire to settle. We have all been there, and 'Newness' explores all that and more. This refreshing (and relatable) film that has the term millennial hidden somewhere in its title deals with a young couple who got into a relationship by, you guessed it, swiping right, and now must face what it brings along. It doesn't have something necessarily new to say, but the relatability of it all is bound to stick.
15. Christopher Robin (2018)
'Christopher Robin' is agreeably Disney's attempt to harvest the heavy nostalgia for A.A. Milne's supremely popular and adorable characters. The entire gang is present: Winnie the Pooh, Tigger, Piglet, Eeyore, Rabbit and Roo, and their camaraderie and continuous silly humor form the better bits of the film. However, the film belongs to Ewan McGregor's 'Christopher Robin' reuniting with his childhood mates and rediscovering his sense of imagination in the process. Simple yet heartfelt, this is trademark Disney, yet feels different in a good way. It will remind you why it is important to keep the child in you alive.
14. Okja (2017)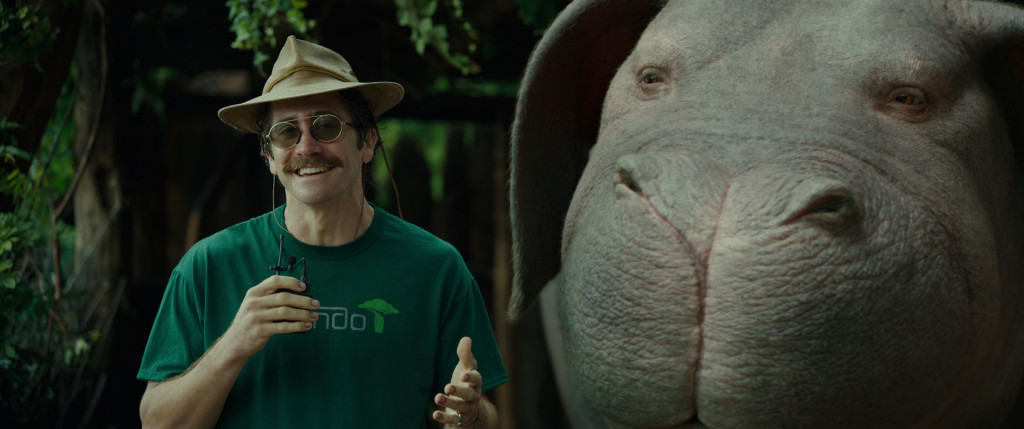 Agreed that all the complaints about this film being tonally inconsistent hold more than serviceable merit. However, it is also one of those films that has its heart in the right place, and you are bound to like a film for that alone. Special mention for the poster design of the film that just beautifully, and darkly, conveys possibly everything that the film has to say (that is, of course after you have seen it). 'Okja' is the story of a little girl, the bond that she shares with her intelligent beast friend, and the extents she is willing to go to save him from falling prey to capitalistic corporations out to get him for their own good. It's heartfelt and feel good with a pro-vegan message. Not a lot of films do that while still relevantly making a point.
13. Gerald's Game (2017)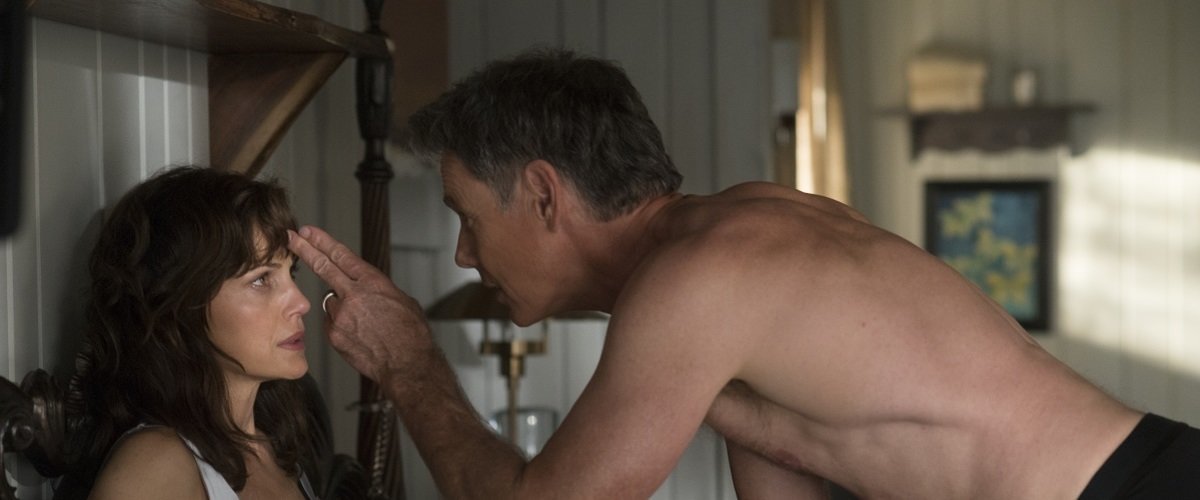 Mike Flanagan is one of the most promising horror directors around, and last year he knocked it out of the park with 'The Haunting of Hill House'. 'Gerald's Game' is one of the director's other films for Netflix, one whose premise is intriguing if I am to put it mildly. A couple goes to a remotely located retreat in an effort to spice up their failing marriage, and the husband dies during the act, leaving the wife handcuffed to a bed in an empty house, or so it would seem. As you would least expect, apart from the current predicament she finds herself in, she must also fight demons from her past to escape it. The film is effectively shot and is a good break from the kind of haunted house and supernatural horror films we have been accustomed to now.
12. Tamasha (2015)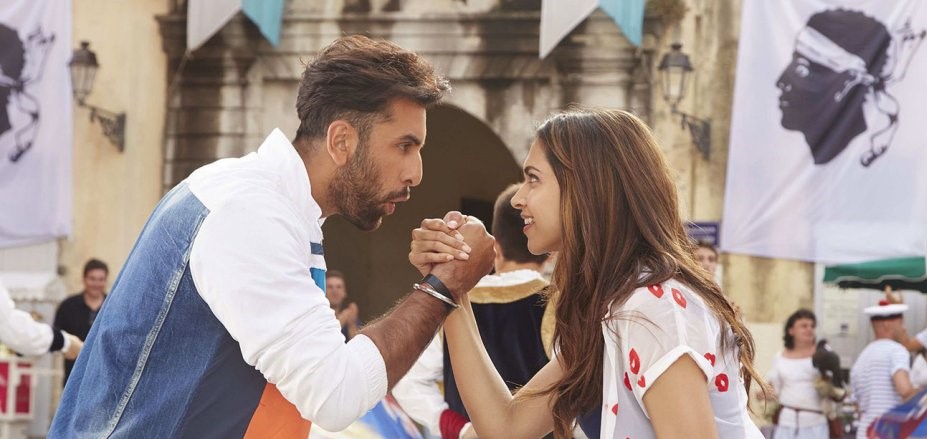 I don't usually pick a lot of Bollywood movies for such lists, but 'Tamasha' is one truly underrated film. Back when Imtiaz Ali was in his element, 'Tamasha' may not have been everything that he aspired to make it, but it is the closest in vein to his other film that I absolutely adore beyond any measure, 'Rockstar', also starring Ranbir Kapoor in the performance of a lifetime. Bringing ex flames Ranbir and Deepika together on screen after a short hiatus, 'Tamasha' is the story of Ved and Tara, and how Ved realises his true ambition in life when Tara doesn't accept him for the masks he wore back home. It is a mockery of the corporate rat race a lot of us find ourselves unwillingly and unwittingly a part of, and as you would have come to expect by now from Ali's films, his eccentric protagonist mocks everything that is the norm of the day. No questions, just watch it with an open mind.
11. Manto (2018)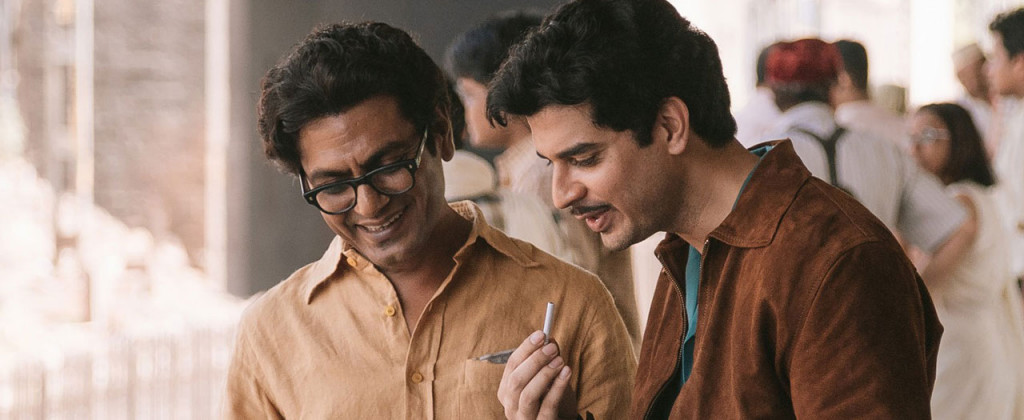 The film earned a lot of brownie points in the critical circles and film festivals but failed to garner a lot of audience back home. 'Manto' was the film that saw my serious movie viewing rewarded this year. Apart from being an obviously good biopic, this is a film that I can proudly say has absolutely zero commercial trappings. Director Nandita Das' first win is her choice to focus intensely on Manto's swanning years in Lahore post the partition. As a result, none of it feels rushed, and despite that, the director is able to squeeze in three of the prolific writer's most famous short stories in the narrative, enacted for the film.
The period setting and Urdu dialogues are delectable and you feel yourself transported to a lost time too far gone. The conversations between Manto, Chugtai and other contemporaries are extremely well written and performed. To add to it, if you are a fan of the writer's work, there is no reason why the jaded charm of 'Manto' won't appeal to you. In terms of sheer filmmaking craft, 'Manto' is pure class.
10. Seven Pounds (2008)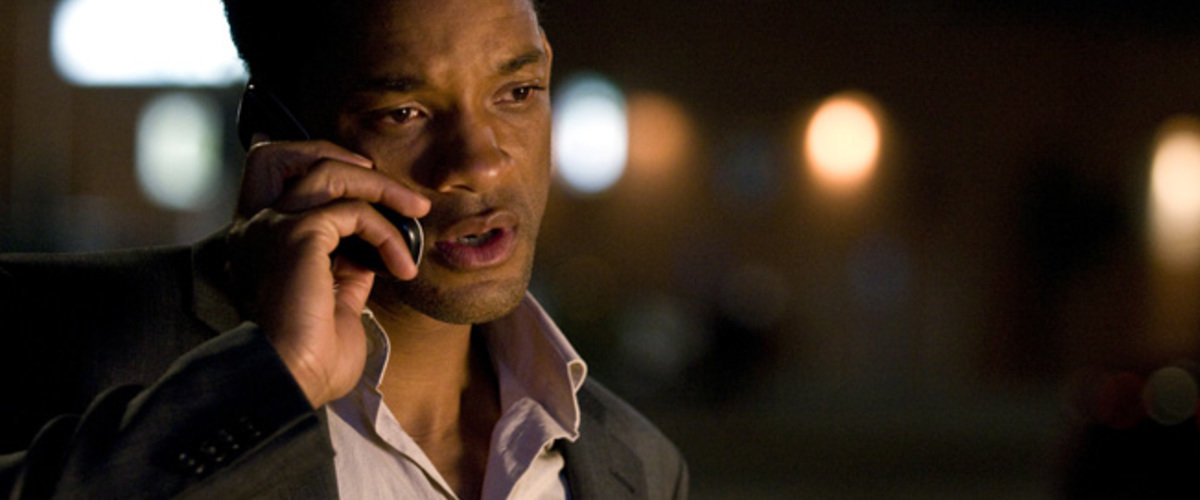 Another one of the films that the critics absolutely misunderstood, but the audience hailed as a winner. Also a marked departure from the kind of films Will Smith was doing at that time,'Seven Pounds' delved deeper into the "actor" Will Smith, and presented a humane story about guilt and redemption, as Ben Thomas (Smith) sets out to change seven lives to redeem himself from the weight of a secret he has been harboring for far too long, but complications arise when he falls in love with one of them. A populist choice for sure, this one is literally underrated when it comes to talking about critical terms.
9. Annihilation (2018)

'Annihilation' is the product of a bold vision executed with meticulousness, and the merit of the movie lies in showcasing that, even when a lot of what's happening on the screen may not fully make sense to the viewer. The visuals in this sci-fi survivor flick are fantastic, the act is more than serviceable, and Alex Garland (Ex Machina) directs the film in a very atmospheric and tense manner for the most part. Despite the polarizing reception this film has received, I'll give you this: 'Annihilation' uses its visual medium in a rare, arresting manner that is sure to transport you to a different environment altogether, and some of its more surreal imagery is bound to stick too.
What brings the film down despite that is the plot getting experimental to the extent of exposing a barrage of plot holes. However, there exists virtually no movie that doesn't have plot holes when you look closely enough, and 'Annihilation' is no exception. Here is a film that dares, soars, falters, and falls and picks up repeatedly, and for an attempt and the visible earnestness in that, I am more than willing to look past some inconsistencies.
8. Watchmen (2009)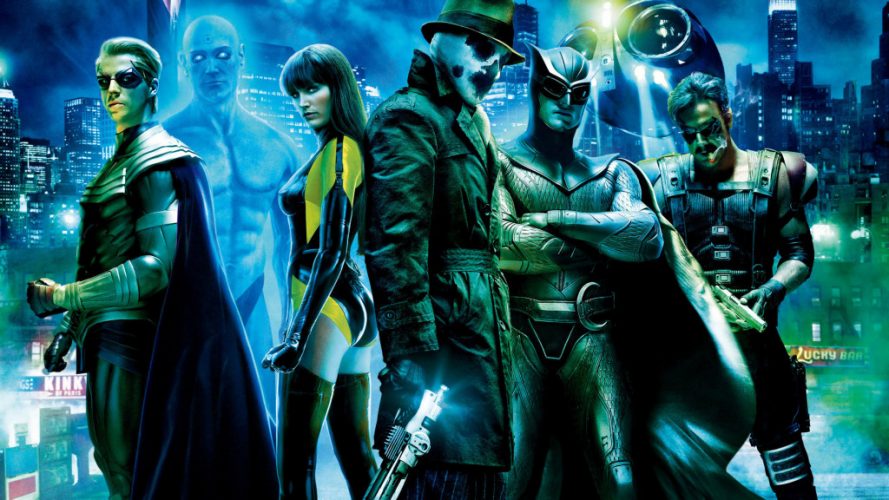 I have pined about this one several times and will continue to do so. 'Watchmen', even a decade since it first released is one of the best comic book movies out there, and almost criminally underrated of how little people know about it. When Snyder first directed 'Watchmen', he may not have been that well known a director but his dramatic action scenes and visual flare are at display in this film to a degree that even his latest films fail to match up to it. This is a film worthy of more appreciation of the craft involved in the final product and respect to the source material. Like in his previous film, '300', Snyder here uses actual comic storyboards, although he stuck to real sets for the most part.
7. Beasts of No Nation (2015)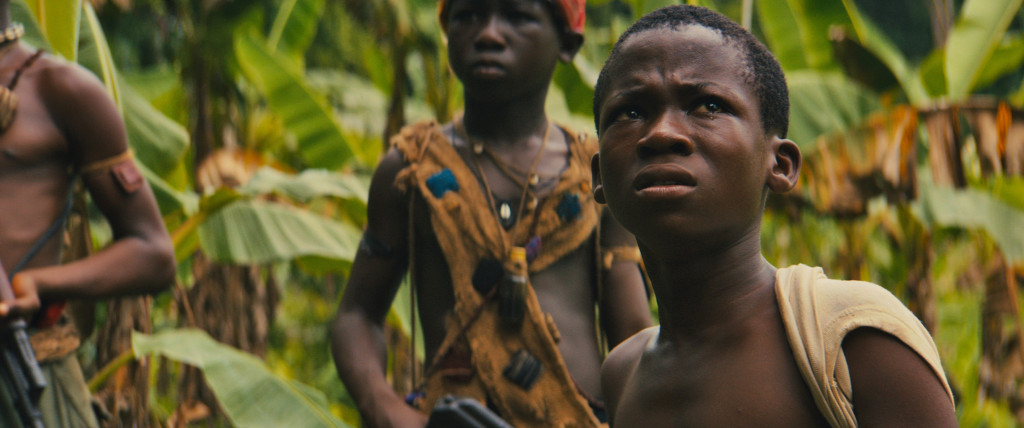 Seriously though, why haven't a lot of people seen this heartbreaking film already? A lot of you who would have seen it might be wondering what a film so appreciated in the critical circles and currently holding a respectable 7.8 on IMDb is doing in the underrated list, but believe me when I say that a lot of people are oblivious to the existence of this film, and that needs to be changed. The best aspect, for me, about 'True Detective' fame director Cary Fukunaga's 'Beasts of No Nation' is that the nation whose children's plight it highlights in an aching manner remains nameless, justifying its title. It is a tale of lost innocence as we see child soldiers fighting a nameless battle, told through the eyes of a young, endearing protagonist in Agu. Heart rendering to say the least, it made me feel for the people of every war torn country around the world.
6. God's Own Country (2017)
Forget regular movie viewers, even pioneers of LGBT cinema haven't caught up to this beautiful film. A tale of forbidden love and the resilience of lovers in the face of great odds, I wouldn't be too wrong in terming 'God's Own Country' as the 'Brokeback Mountain' of this decade or of the British film landscape. Set in the quaint hilly farms of Yorkshire that truly makes for some magnificent views and stunning camerawork, 'God's Own Country' is the story of Johnny who is stuck working at his family farm after his father is taken ill, dousing in alcohol and casual sex by the end of the day to drown out the nothingness he feels in his life, unless the arrival of a Romanian migrant worker changes things for him, and he gets to experience a tender love firsthand.
5. The Look of Silence (2014)
If you have an increasingly uncomfortable time watching this real life documentary, then its purpose is served. After having lost his brother in the 'purging' of communists genocide in Indonesia conducted under the remote surveillance of the national army itself, Adi, an optometrist, sets out to confront the killers who remain unharmed, untouched, unrepenting of their barbaric act. It's a piercing look at one of the worst human atrocities in the history of the world, yet still, it's the unfathomable conclusion that it presents that really riles you up, and leaves you wanting a resolution, which was exactly the purpose of the documentary. It left me restless, and I would highly recommend that you all see it.
Read More: Best Princess Movies on Netflix
4. Winter's Bone (2010)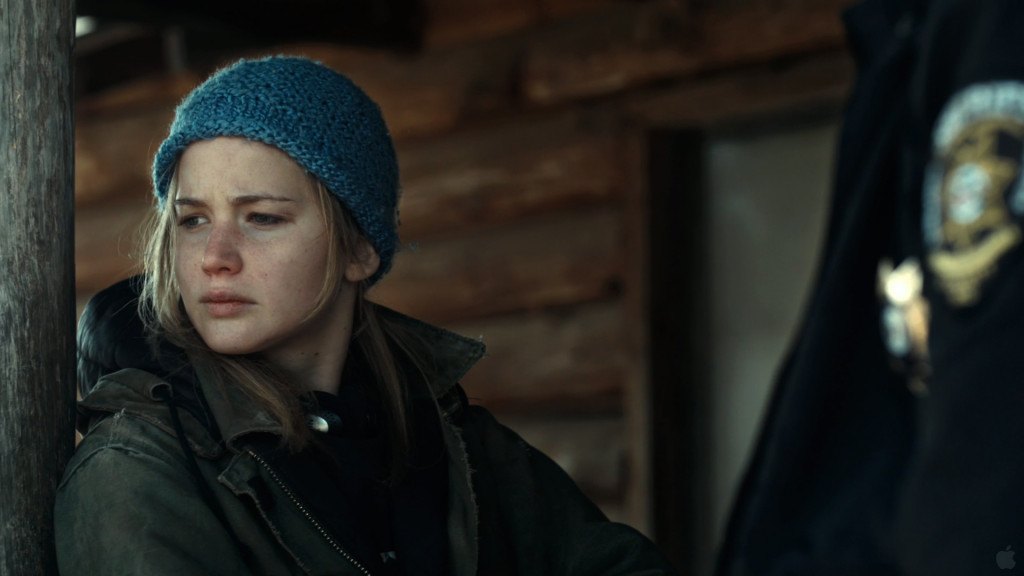 Nominated for four Oscars, yet still this one manages to escape the viewing eye of a number of keen audiences. The Ozarks are bound to have, by now, a cinematic repository of their own, being the fascinating terrain that they are, and 'Winter's Bone' is one such relentlessly tense drama that benefits humongously from its setting there. Raw and gripping, it is completely understandable why a lot of the people who did watch the film found it boring. However, if you have the patience, this harrowing tale of family and archaic traditions set against a criminal backdrop in the Ozarks will be a rewarding experience.
Read More: Best Jewish Movies on Netflix
3. Fruitvale Station (2013)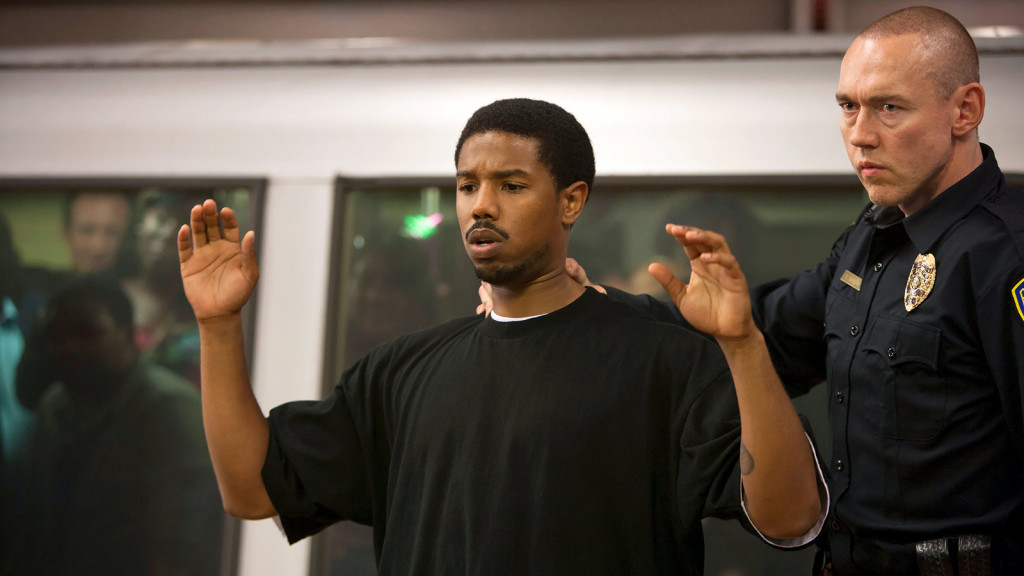 This one had me real good. Only a singular part of the very long and fruitful partnership between Michael B. Jordan, who is stellar as always, and director Ryan Coogler, the film is named after the BART station where Oscar Grant was fatally shot by the Police on New Year's Eve, an event that had the nation's attention, right when he chose to lead a better life by making up to his wife, daughter, mother and friends. The event sparked a national controversy and widespread protests against the attack evidently being on racial grounds, and 'Fruitvale Station' effectively captures the events that led up to it in an emotional, heartbreaking manner.
2. The Invisible Guest (2016)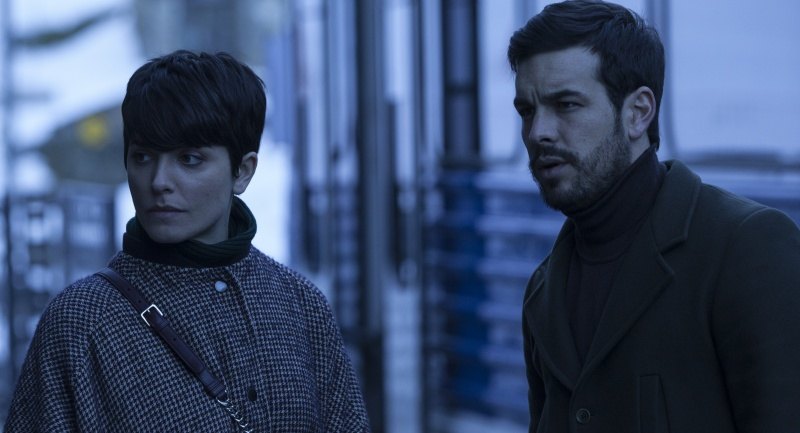 Oriol Paulo is a master Spanish auteur whose suspenseful stories had my attention with this film, 'The Invisible Guest'. The film recently received a Hindi language remake, but the atmospherics of a thriller that this movie got right were on an altogether different level. A taut whodunnit, 'Contratiempo' is the story of a wealthy entrepreneur who is accused of murder, and a witness preparation expert who has only three hours to prepare him for a strong defence without any loopholes in his story whatsoever. As is the norm with remarkable thrillers, 'The Invisible Guest's ending won't have you scratching your head, but it sure will have you stroking your chin over how smartly it is delivered. The film is currently an 8.1 on IMDb, not something a lot of folks would consider underrated per se, but if this can lead to his films getting a lot more mainstream viewership, there's nothing like it.
Read More: Best Cult Movies on Netflix
1. Boy and the World (2013)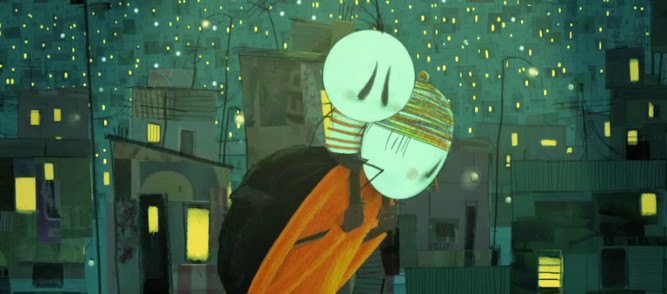 A Brazilian animated gem of a film, 'Boy and the World' is what describes beautiful: beautiful to look at and beautifully designed; and the same can be said for the core matter of the film. I was just overcome with all the emotions it made me feel and the socially relevant messages it had: makes you truly believe that language is no barrier when it comes to the understanding art. If it connects, it just does. The story is about a young boy Cuca who ventures out into the modern world to reunite his family after his father moves out to work in a city, far away from his quaint rural settlement. The animation ranges from surreal to dazzling, much like a child's drawings, and the emotions, from overwhelming to just plain grateful. Don't miss this lesser known indie animated flick.
Read More: Best Depression Movies on Netflix