While James Bond and countless other spies have cemented their place in popular culture, there have also been multiple movies revolving around female spies and secret agents. Putting forced gender comparisons asides, female spy movies prove to sport a refreshing spin on an overcrowded genre. 'Red Sparrow' is a film starring Jennifer Lawrence and marks the actress' fourth project with Francis Lawrence.
'Red Sparrow' is based on Jason Matthew's novel of the same name: a piece of work that is praised for its depiction of actual surveillance techniques. The story focuses on Dominika Egorova, a ballerina dancer who joins a Russian intelligence agency. Her first mission involves seducing and trapping a CIA agent. You can watch several of these movies like 'Red Sparrow' on Netflix, Hulu, or Amazon Prime.
7. Spy (2015)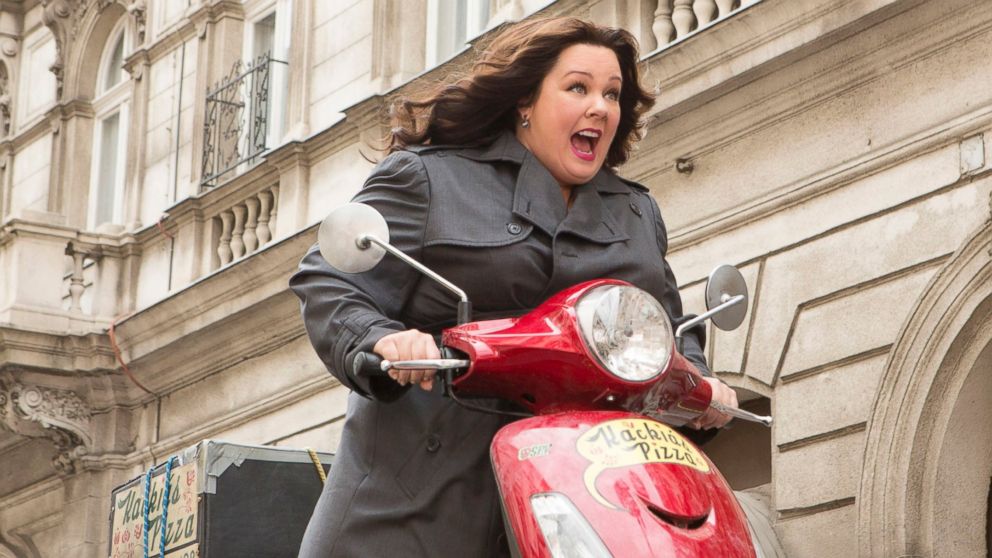 The only reason that this thoroughly entertaining spy movie appears in the last position of this list is that it is a comedy. Although it is not as serious as 'Red Sparrow,' 'Spy' manages to tell an engaging story of an untrained woman who goes on her first mission. It is a spoof of the espionage genre but does well to hold the tension.
6. Kill Bill Vol. 1 (2003)
The only thing you need to know about 'Kill Bill Vol. 1′ is the fact that Uma Thurman captivatingly plays the lead while Quentin Tarantino stands tall behind the camera. While it is not a spy movie, 'Kill Bill Vol. 1' (and its sequel) earns a spot as one of the best action movies of all time. It is a revenge story at the core, but one that is stylishly nuanced and fist-pumpingly thrilling.
5. Hanna (2011)
'Hanna' is not just a movie about a female assassin or an action heroine. It takes that premise one notch higher by depicting a fifteen-year-old assassin girl. The 2011 movie stars Saoirse Ronan. Ronan plays the role of a teenage girl who is raised in Finland's wilderness by her father, an ex-CIA operative. His purpose for doing so, it is revealed, is to make the titular protagonist fit enough to take on a deadly mission. Hanna's mission proves to be quite risky. Plus, a CIA agent chases her all over Europe while she is on it.
4. Salt (2010)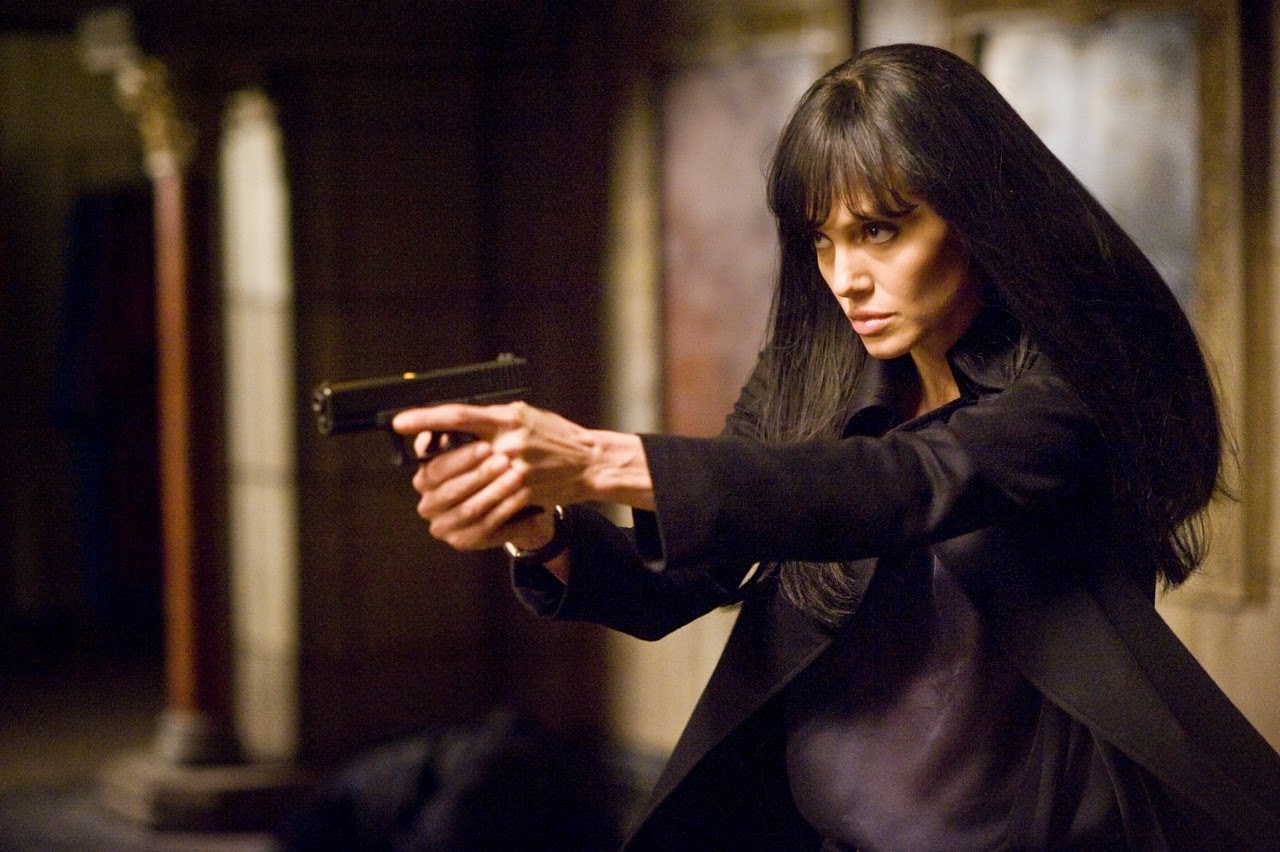 Angelina Jolie steps into the shoes of a CIA agent with 2010's 'Salt.' Her character is named Evelyn Salt. In the movie, Salt gets wrongfully accused of murdering the Russian President. However, she flees and thrillingly attempts to prove her innocence. While the script was written for Tom Cruise to play the lead, it was later modified to accommodate a female lead. A box-office hit, 'Salt' managed to gather $294 million. There has been news of a sequel but they have only been speculations so far.
3. Haywire (2012)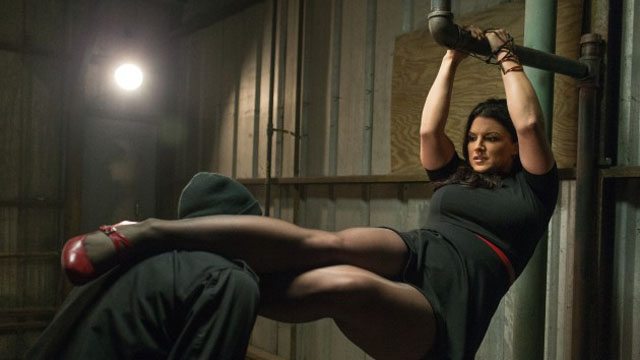 'Haywire' is an action thriller movie released in 2012 which sports a rather starry cast. It includes the likes of Gina Carano, Michael Fassbender, Ewan McGregor, Michael Douglas, and Channing Tatum. It revolves around a female black-op operative Mallory Kane, played by Carano. Kane finds herself on the run from multiple assassins. However, that is not where her troubles end. Kane ends up uncovering a conspiracy when her own agency betrays her. The film glues viewers to the edge of their seats, thanks to multiple twists and turns. Apart from that, the movie also received praise for its action sequences and production.
2. Lust, Caution (2007)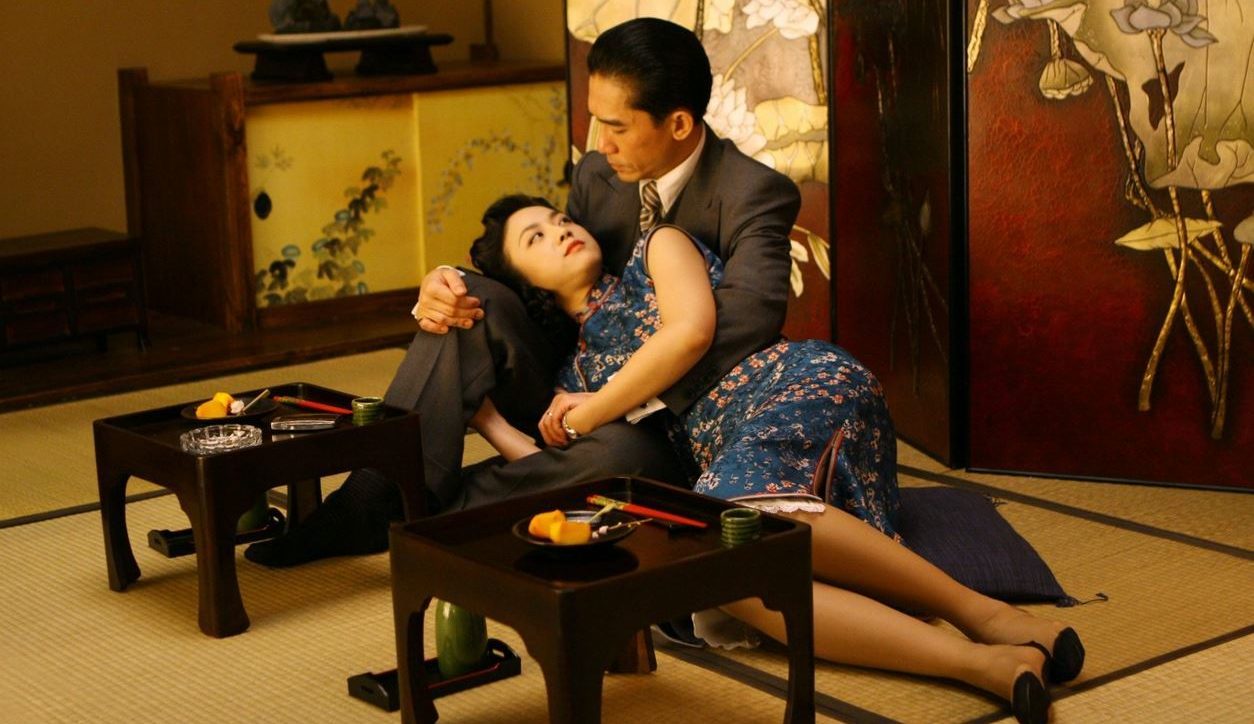 This 2007 movie unfairly became popular for its sex scenes. However, the film is much more than that. 'Lust, Caution' is a beautifully visualized espionage movie by the acclaimed director, Ang Lee who displays his prowess by depicting a historical period extremely beautifully (amidst other things). It is based on a 1979 novella by Eileen Chang and is set in Hong Kong, 1938, and Shanghai, 1942. During a time when China is occupied by Imperial Japan, the movie follows a University of Hong Kong student who attempts to lure a high-ranking officer in a honey trap. Lee was awarded a Golden Lion award at the Venice Film Festival for 'Lust, Caution.'
1. Atomic Blonde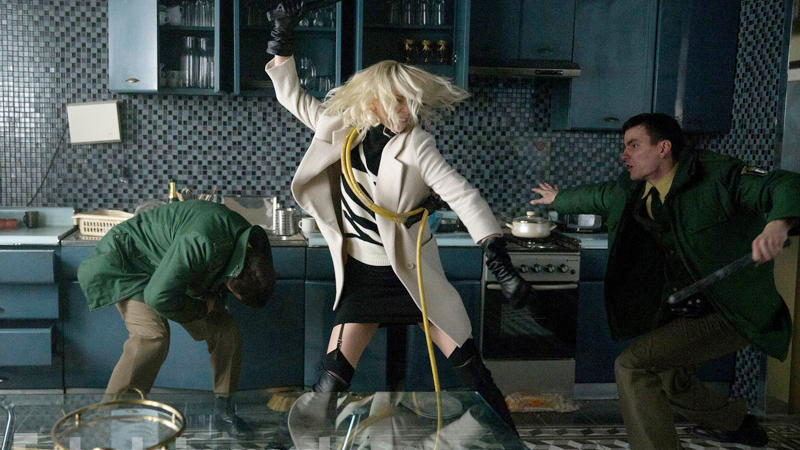 Charlize Theron probably plays one of the most bad-ass female characters of all time in 'Atomic Blonde.' Breathtaking directed and visualized, 'Atomic Blonde' does justice to the graphic novel, 'The Coldest City' upon which it is based. The year is 1989 and the Berlin Wall is brought down. During the historic moment, an MI6 agent, Lorraine Broughton is tasked with getting her hands on a list of KGB agents that would be smuggled to the West. The movie breathes style every step of the way and its action is simply mesmerizing.
Read More: Best Spy Films