India is a massive market where all the big companies in the world are eager to sell their products. From the point of view of a streaming service, if you manage to tap into the collective consciousness of at least a section of the Indian audiences, you can get a massive boost to your total viewership rather easily. Thus, it comes as no surprise that Netflix would want to constantly produce Indian shows to garner interest from all sections of viewers of the South Asian country.
To name a few Indian shows from Netflix which have really pushed the boundaries in terms of television content in India, mention must be made of 'Sacred Games', 'Ghoul', 'Delhi Crime', and of course, the relationship drama, 'Little Things'. Starring Mithila Palkar and Dhruv Sehgal, the show centers around the complexities in the lives of a young couple who are coming to terms with the responsibilities that come with living together and being mature adults.
The commendable performances of the leading pair, along with some quirky writing make 'Little Things' a nice watch, if not a sensational one. If you want to check out shows similar to 'Little Things', here's a list for you. You can watch several of these shows like 'Little Things' on Netflix, Hulu or Amazon Prime.
7. Four More Shots Please! (2019-)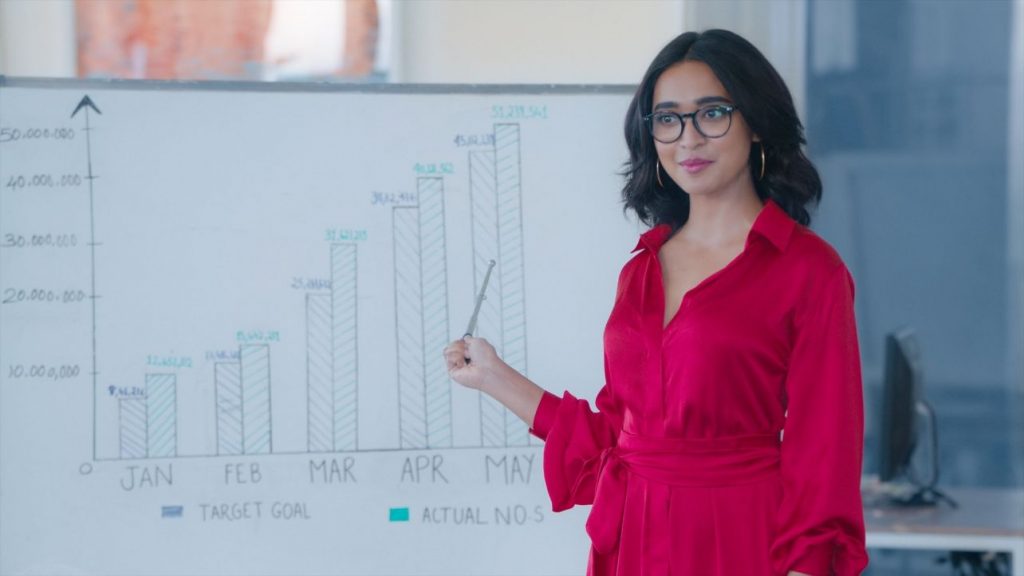 An Amazon Prime original series, 'Four More Shots Please!' revolves around the stories of four new-age Indian women whose stories together give us a clear picture of the struggles in life that young Indian women are facing these days. All of them are friends, and the one thing which brings them together is the fact that they are quite unapologetically themselves, and never compromise on their happiness to make others happy. Though preachy at certain places, this series delivers a very important message and opens our eyes to the subtle traits of sexism which still persist in modern urban Indian society.
6. Difficult People (2015-2017)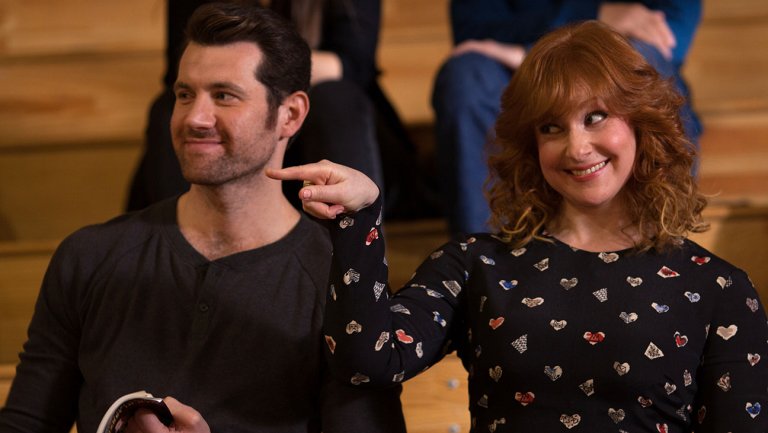 Dark comedy is a genre rather difficult to pull off, but if you can manage to produce something impressive in the genre, chances are that your product will stand out in this quagmire of television shows that get released every year. The Hulu original series 'Difficult People' is one such show which did manage to impress both audiences and critics throughout its 3-season run. The central characters of this series are two comedians played by Julie Klausner (also one of the co-creators of the series) and Billy Eichner. Both their characters are struggling comedians trying to make it big in New York City. We observe them as they go about their personal and professional lives and share a mutual hatred for everyone in general.
5. Will And Grace (1998-)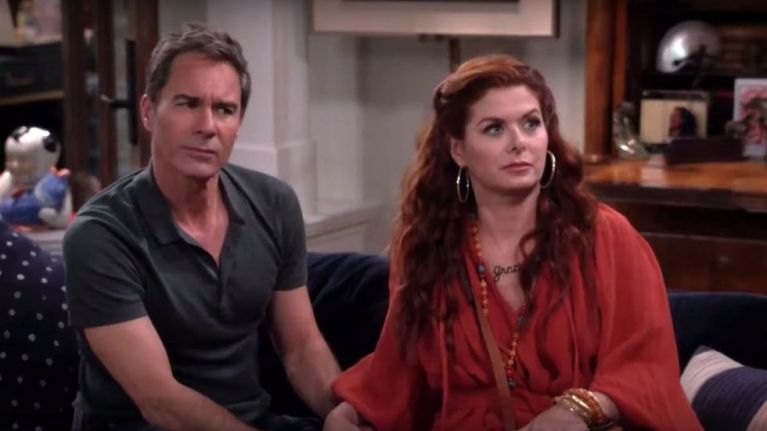 Will and Grace are one of the most famous friends on television, having been around for a couple of decades now. Will is a homosexual lawyer who is never really comfortable with asserting his sexuality in public. Grace, the owner of an interior design firm, is his lifelong best friend who has now moved in with him. The series depicts the relationship between these two characters as they navigate life together The series encapsulates all the nuances that we find in a romantic relationship between a man and a woman- marriage, divorce, and casual sex, despite being a story about the relationship between two friends.
4. Modern Love (2019-)
The series 'Little Things' explores all the nuances of a romantic relationship between a young Indian couple. We get to witness the ups and downs in their lives in the modern urban Indian setting. On the other hand, the Amazon Prime original series 'Modern Love' takes us on a journey through different forms of love. From sexual to romantic to platonic to love shared between members of one's family, 'Modern Love' traverses through all these different facets of said emotion. The main attraction of 'Modern Love' remains its stellar cast that comprises of Jane Alexander, Tina Fey, Andy Garcia, Anne Hathaway, Dev Patel, and John Slattery.
Read More: Shows Like Modern Love
3. Gavin And Stacy (2007-2010)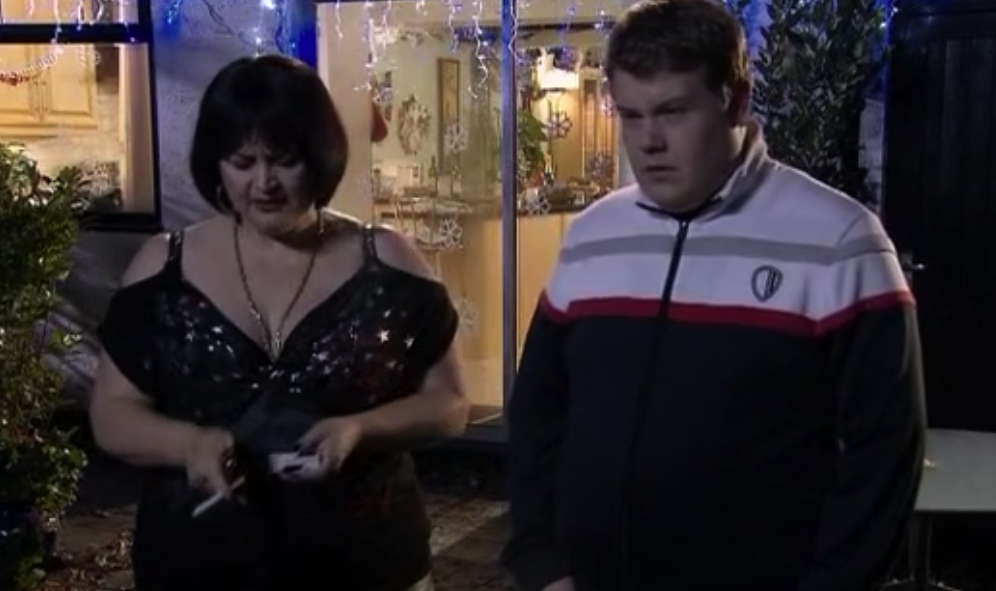 James Corden is now popular all over the world as a talk show host, but before this new path his career took, Corden was already a successful performer on TV and the stage. The BBC Three series 'Gavin And Stacey' where he plays one of the major supporting characters, is also co-written by Corden.
The series follows the love story of the two eponymous characters from the time they first meet, and then goes on to capture some of the milestone moments as their relationship starts going through several ups and downs. The show gives us an impression of their lives by documenting how their families react when brought in close contact. Smithy and Nessa are the two best friends of Gavin and Stacey, and by the time the show draws to an end, it is the former two who become the central characters. 'Gavin And Stacey' is widely regarded among the best comedies produced by BBC Three.
2. You're The Worst (2014-2019)
This FX series is about two fiercely independent individuals who manage to fall for each other after meeting at a wedding. The two characters in question, Jimmy and Gretchen, are completely different from each other in all respects. While Jimmy is a writer for some of the poshest magazines in print, Gretchen is the publicist of a hip-hop group. Most of her time goes by in managing their antics and indulging in sex and drugs in copious amounts. Despite their relationship starting on a smooth note, soon cracks begin to appear as neither of them is willing to sacrifice her or his career or priorities for the other person. The best thing about 'You're The Worst' is its brilliant writing and the performances of Chris Geere and Aya Cash in the leading roles.
1. Love (2016-2018)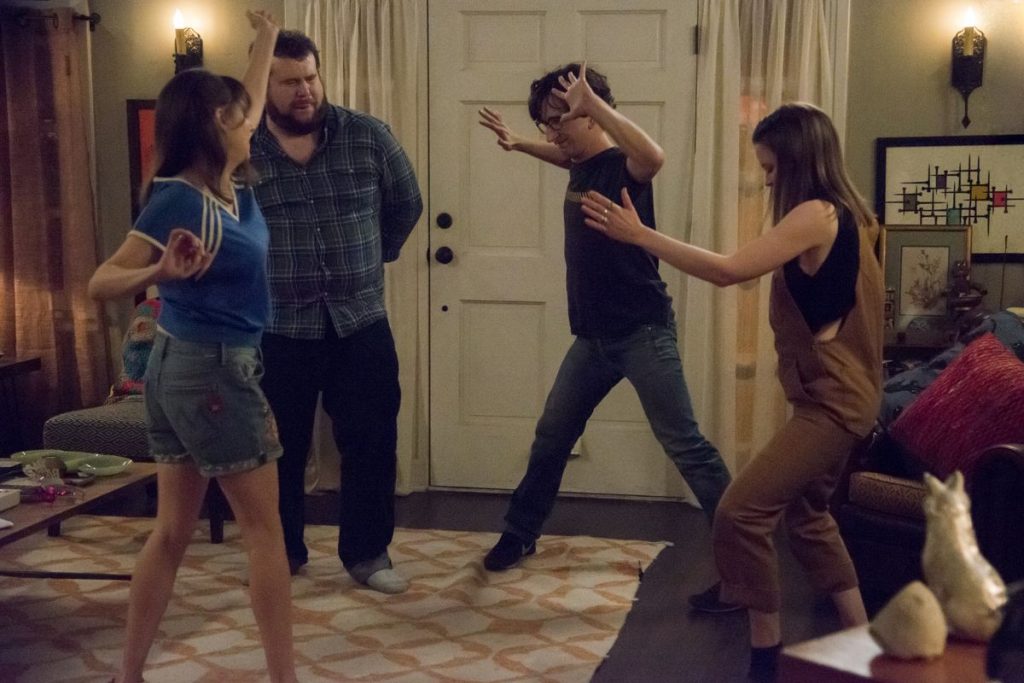 An original Netflix series, 'Love' has the legendary comedian Judd Apatow as one of its co-creators. The series centers around two characters- Gus and Mickey, who come across each other after being through major heartbreaks. The character of Gus is portrayed by Paul Rust (whom we have famously seen in the Quentin Tarantino movie 'Inglourious Basterds'), while the character of Mickey is portrayed by Gillian Jacobs ('Community'). After his breakup, Gus moves into an apartment complex which is mostly inhabited by college-goers. It is in this apartment complex that our two main characters first get acquainted with each other. Through the eyes of Gus and Mickey, we get to witness the complexities of romantic relationships of people their age.
The best aspect of the series is that it is never a singular point-of-view that we get. Here, both male and female perspectives get an equal representation through the eyes of the two leading characters.
Read More: Shows Like The Morning Show