'Triple 9' (2016), directed by John Hillcoat, is a heist action thriller with an ensemble cast comprising of Kate Winslet, Anthony Mackie, Chiwetel Ejiofor, Casey Affleck, Woody Harrelson, Aaron Paul, Gal Gadot, Teresa Palmer, and Norman Reedus. The film follows a group of dirty cops who pulls off a bank heist (a safety deposit box containing valuable information) at the behest of a Russian mafioso, Irina (Kate Winslet). Upon the completion of their task, Irina coerces them to partake in another heist at a high-security location.
The group devises a plan wherein they intend to raise a triple 9 alarm, which would, in turn, provide them a window of opportunity to finish the work. As the film progresses, this simple premise gets convoluted through their actions and tapers into a well-made heist film. Upon its release, the film met with polarising reviews, with some praising John Hillcoat's deftly crafted action and robbery sequences, while some criticizing its poor treatment of characters and plot.
Nevertheless, the film saw a resurgence on Netflix, with viewers likening it to a pot-boiler with a solid cast of household names. So, we decided to reflect upon this film and curate a list of 7 movies that vibes well with the film's central themes. You can watch most of these movies like 'Triple 9' on Netflix, Hulu, or Amazon Prime.
7. Heat (1995)

Michael Mann's 'Heat' features the first time on-screen pairing of two acting heavyweights, Robert De Niro and Al Pacino. Neil McCauley (De Niro) leads a band of criminals who commits a daring bank robbery interspersed with perhaps one of the best shootout sequences in modern filmmaking. In contrast, Al Pacino plays the role of a cop whose sole focus is to capture De Niro and his gang. What we essentially see is two equally able counterparts trying to best each other in their own way. An edge-of-the-seat ride, 'Heat' travels through the personal lives of the characters and the challenges of law enforcement and a life of crime.
6. Heist (2001)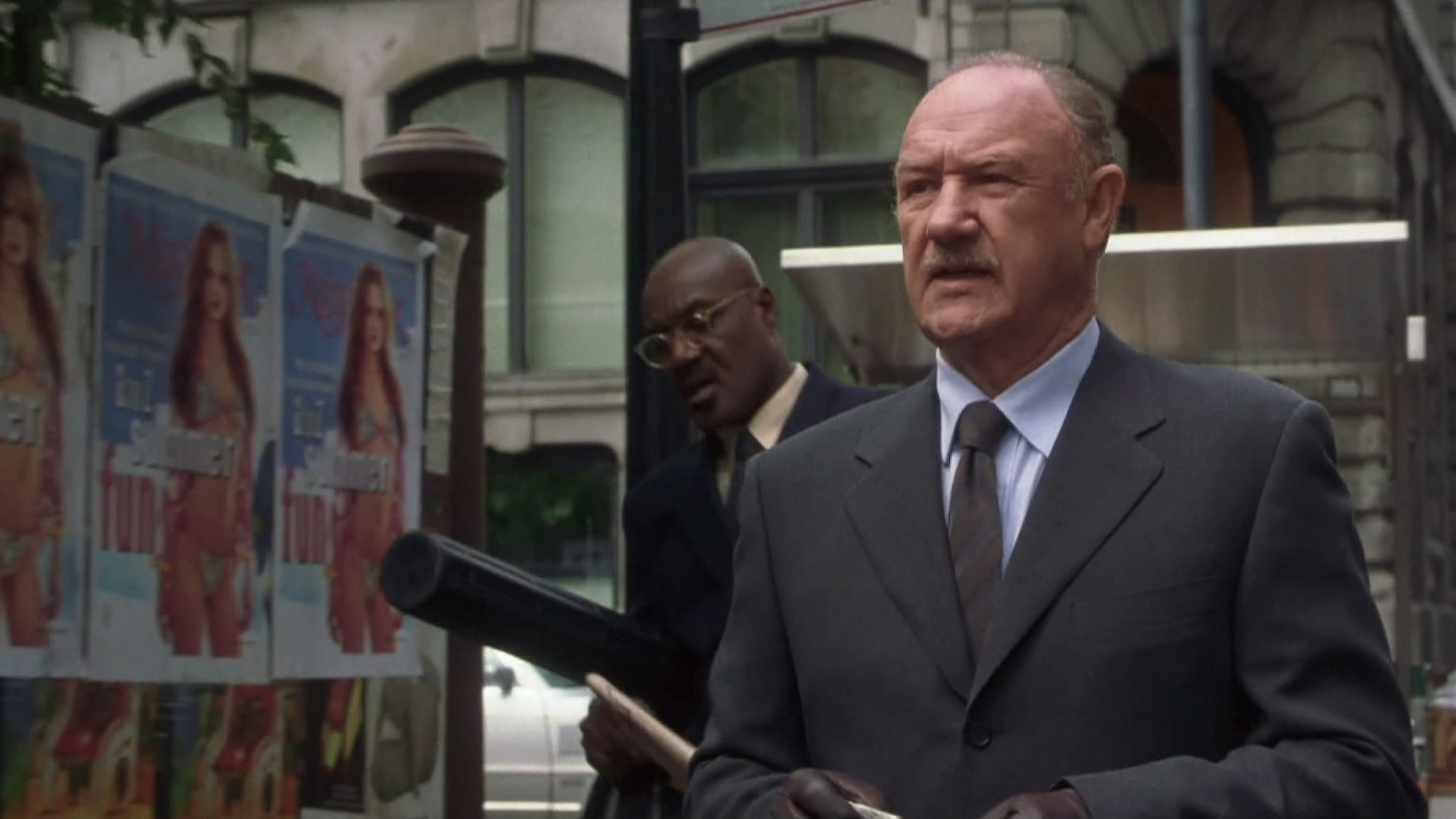 A well-paced and deftly written film, David Mamet's 'Heist' follows Joe Moore (Gene Hackman), who tries to escape his life of crime when he is caught in the act by a surveillance camera. Moore finds it difficult to get out of his criminal ways as one of his partners – Mickey Bergman (Danny DeVito) – who sets up the robbery plans, refuses to hand him his payout. Coaxed into one last robbery, Moore finds himself caught up in the sinister ploys and schemes of the men around him. Noted for his witty dialogues and screenplay, David Mamet's inner playwright shines bright in this sharp film.
5. Inside Man (2006)

Five years into development, Russel Gewirtz finally managed to finish the script of 'Inside Man'. The long wait paid off as Spike Lee directed this exciting and austere heist film. Denzel Washington plays the role of a detective trying to negotiate with bank robbers working on a master plan of Dalton Russell's (Clive Owen) tenacious criminal mind. Things get complicated when a broker (Jodie Foster) enters the scene on behalf of the bank founder who wants to keep his safety deposit box away from the hands of the robbers. Through this smart genre film, Spike Lee entertains the viewers with his energetic pace and execution of the content.
4. Thief (1981)

The second Michael Mann film in this list is his feature debut, 'Thief'. James Caan stars in this film as an ex-convict, Frank, who is caught up between criminal life and a quest for normalcy. Tired by the dangerous liaisons from his past, he decides to commit one last theft that would ensure a quiet and risk-free life with his new partner. It is an intense heist drama with a climactic showdown exemplifying Michael Mann's excellent cinematic skills.
3. The Killing (1956)

Stanley Kubrick's 'The Killing' has influenced a number of such genre films, including the initial bank robbery sequence of Christopher Nolan's 'The Dark Knight' (2008). The film follows a criminal who assembles a team to commit a racetrack robbery. When one of his members divulges the detail to his wife, a parallel scheme evolves, which complicates matters. A cinema merging elements of noir and heist genres, 'The Killing' occupies an integral part of Kubrick's stellar body of work.
2. Triple Frontier (2019)

'Triple Frontier' has an ensemble cast with the likes of Ben Affleck, Charlie Hunnam, Pedro Pascal, and Oscar Isaac. A team of former good guys turns to illegal methods for quick money and thus embarks on a mission that jeopardizes their lives. The film is an exhilarating ride of action with enough twists and turns to keep you on the edge of your seat.
1. The Italian Job (2003)

Directed by F. Gary Gray,' The Italian Job,' the remake of the eponymous 1969 British film, follows a crew of robbers planning to steal a consignment of gold from a former partner who has defrauded them. 'The Italian Job' is a fast-paced action thriller with an ensemble cast stylish enough to keep the viewers engaged. With an assorted array of action sequences involving high-end cars and locations ranging from Venice to Los Angeles, 'The Italian Job' is a slick heist thriller.
Read More: Is Triple 9 a True Story?