'Look Away' is a psychological horror film that masterfully represents the themes of loneliness, bullying, and parent-child relationships through the tale of Maria, an introverted teenage girl who feels like an outcast both in her school and at her home. While the teenager is tormented by bullies and even her father, things take a turn when she is contacted by her mirror image who offers to change her life.
Directed by Assaf Bernstein, the 2018 film leaves a lasting impression on the audience. If you are also impressed by the movie and are eager to watch more such content, here are some recommendations from our side. You can watch most of these movies similar to 'Look Away' on Netflix, Hulu, or Amazon Prime.
8. The Lodge (2019)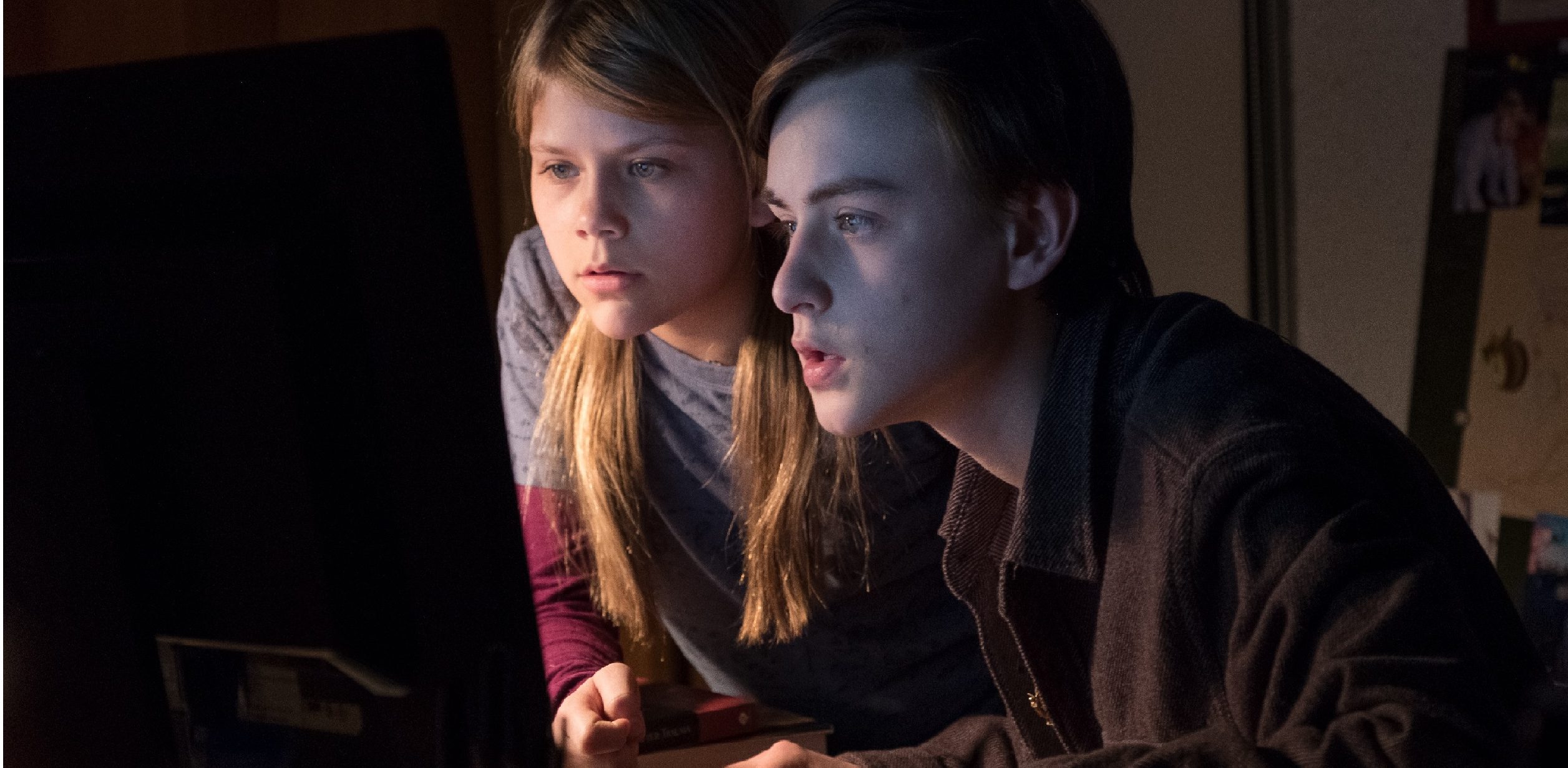 Helmed by Veronika Franz and Severin Fiala, 'The Lodge' revolves around Grace (Riley Keough), who is soon to become the stepmother to her fiancé's children, Aidan (Jaeden Martell) and Mia (Lia McHugh). The children are still reeling from their mother's suicide, and they deeply resent Grace for her perceived involvement in their mother's death. In an effort to bond and reconcile, the family embarks on a holiday to a remote lodge during Christmas.
However, the family's attempts are foiled by isolation and tension. Strange occurrences and eerie events begin to plague the lodge, blurring the lines between reality and delusion. As they become trapped by a blizzard, Grace's troubled mental state unravels, and the children's fear escalates. Both 'The Lodge' and 'Look Away' are psychological horrors with narratives driven by the elements of isolation and complex family dynamics.
7. The Gift (2015)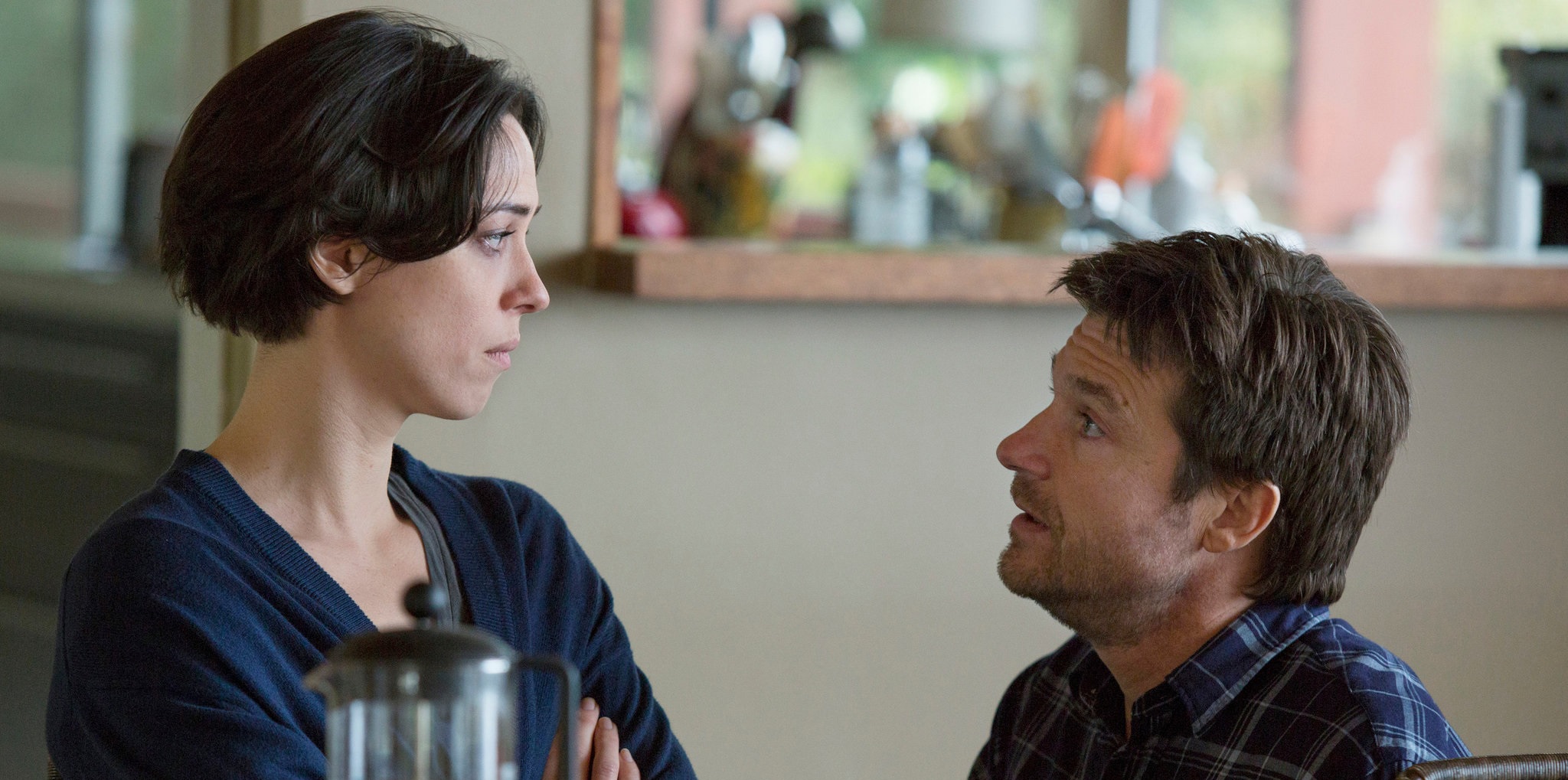 'The Gift' is a psychological thriller that tells the story of a married couple, Simon (Jason Bateman) and Robyn (Rebecca Hall), who relocate to Los Angeles after suffering a miscarriage. However, their lives take an unexpected turn when they encounter Gordo (Joel Edgerton), an acquaintance from Simon's past. Gordo begins leaving mysterious and unwanted gifts on their doorstep, sparking a series of uncomfortable and unsettling encounters.
As the couple navigates the complexities of their new life, they become increasingly suspicious of Gordo's intentions and past. Though the setting and storyline of 'The Gift' is different from that of 'Look Away,' both films explore the dark aspects of human nature and rely on suspense and paranoia to drive the narrative.
6. Excision (2012)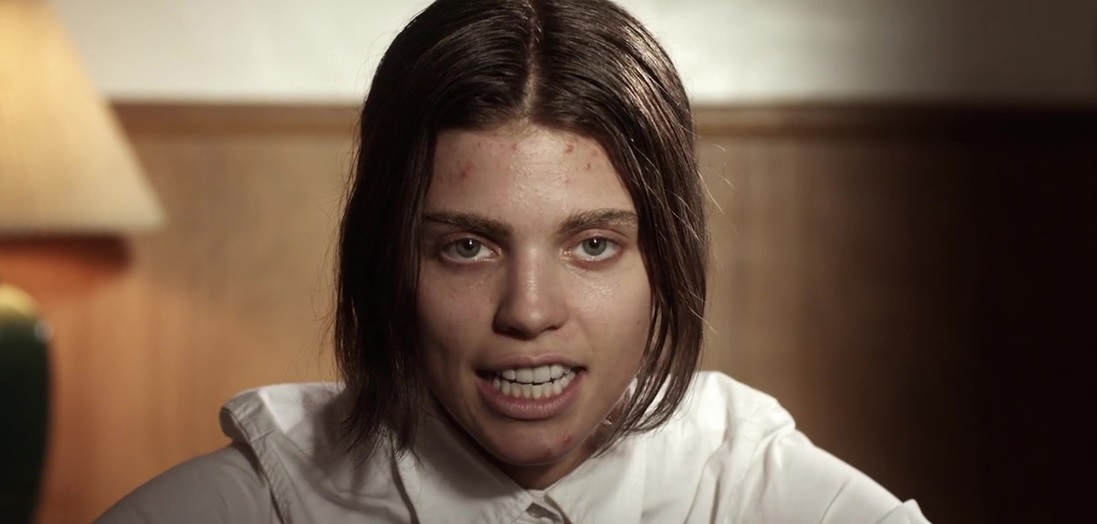 'Excision' follows Pauline (AnnaLynne McCord), a socially awkward and disturbed high school student with a morbid fascination with surgery and a strong desire to become a surgeon. She frequently has graphic and disturbing fantasies of performing gruesome medical procedures. Over time, Pauline's fantasies intensify so much that she becomes obsessed with the idea of conducting a risky surgery on her sister, Grace (Ariel Winter), who suffers from cystic fibrosis. Akin to 'Look Away,' 'Excision' features a troubled and isolated teenage girl who goes on to put the lives of people around her in danger.
5. Thirteen (2003)
Directed by Catherine Hardwicke, 'Thirteen' offers a raw look at the life of 13-year-old Tracy (Evan Rachel Wood), who gets embroiled in a world of teenage rebellion and self-destruction. Tracy's life takes a dramatic turn when she befriends Evie (Nikki Reed), a charismatic and troubled classmate, who introduces her to a chaotic and risky lifestyle.
Under Evie's influence, Tracy begins to experiment with drugs and shoplifting and engages in self-destructive behavior. This puts immense strain on her relationship with her mother (Holly Hunter), who struggles to understand and control her daughter's unruly behavior. Both 'Thirteen' and 'Look Away' focus on the rebellion of the teenage protagonists and strained parent-child relationships, though under different circumstances.
4. This Boy's Life (1993)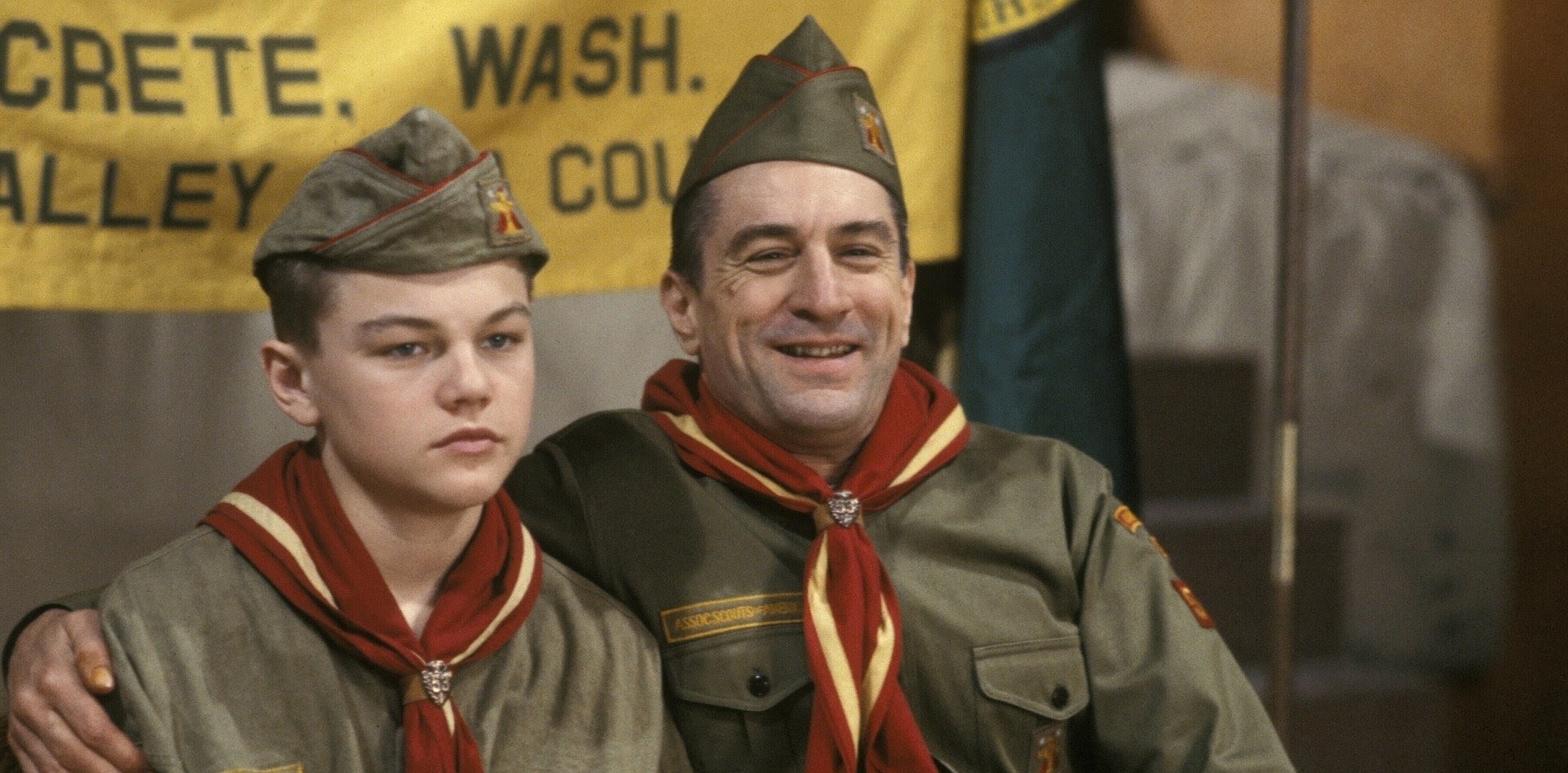 Based on the eponymous memoir by Tobias Wolff, 'This Boy's Life' follows the tumultuous coming-of-age journey of Wolff, a teenager growing up in the 1950s. His life changes completely when his mother, Caroline, moves them to a small town, where she marries the domineering and abusive Dwight Hansen. Dwight's authoritarian and unpredictable behavior makes life difficult for Wolff, who has to find a way to escape his stepfather's control.
Featuring stellar performances by Leonardo DiCaprio as Tobias Wolff, Ellen Barkin as Caroline, and Robert De Niro as Dwight Hansen, 'This Boy's Life' is an emotionally charged film that portrays the subjects of complicated family dynamics and the search for personal identity while living in an oppressive household, similar to the ones explored in 'Look Away.'
3. The Uninvited (2009)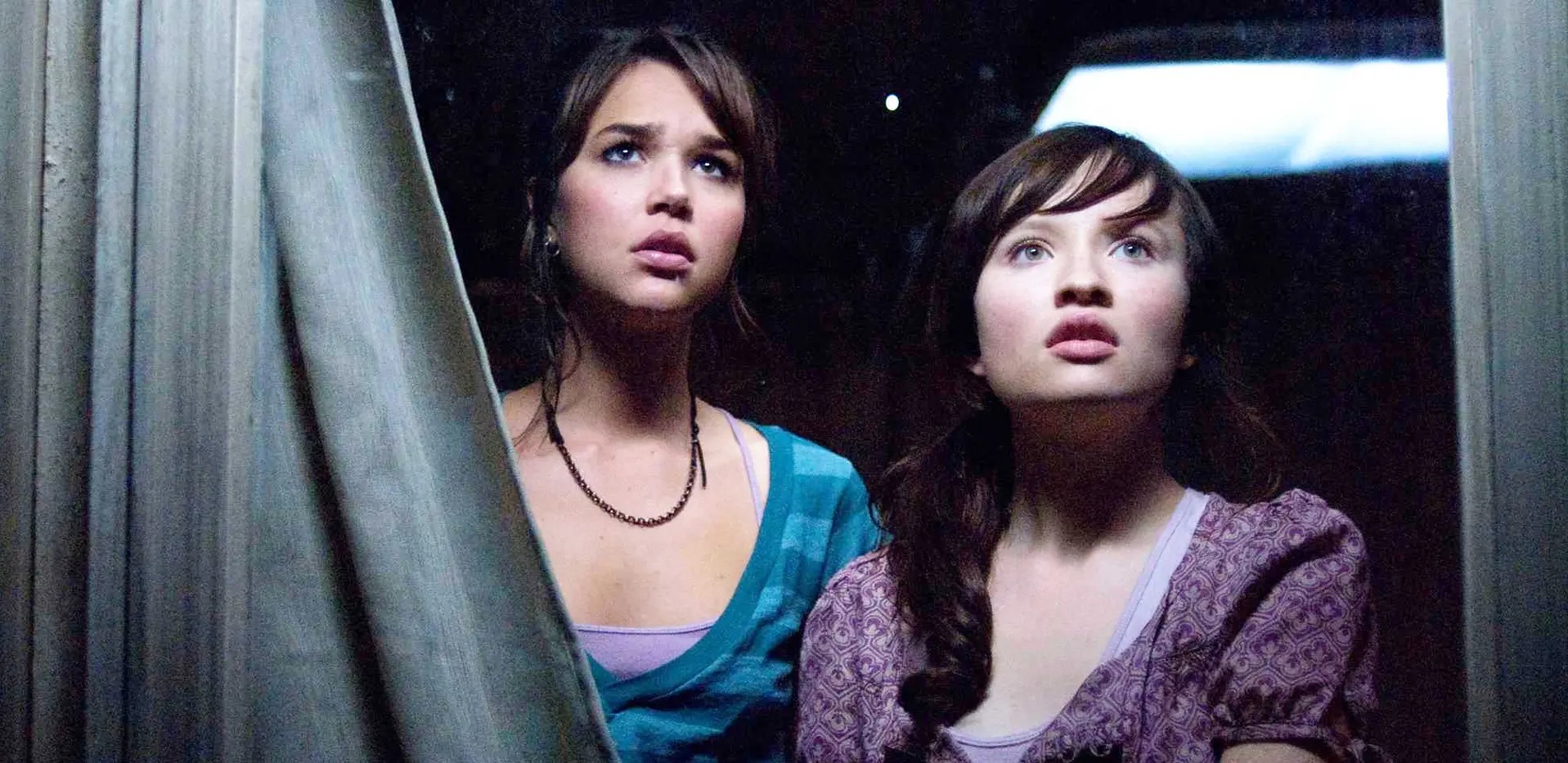 Starring Emily Browning, David Strathairn, and Elizabeth Banks, 'The Uninvited' revolves around Anna (Browning), a teenager who has spent time in a psychiatric hospital after the death of her terminally ill mother. When she returns home, she finds her father, Steven (Strathairn), is in a relationship with her mother's former nurse, Rachel (Banks).
Anna becomes increasingly suspicious of Rachel, believing that her mother's death wasn't natural. With the help of her sister Alex (Arielle Kebbel), Anna starts to uncover a series of dark secrets. As they delve deeper into the mysteries surrounding Rachel, they become entangled in a web of deception and horror. Similarly, in 'Look Away,' Maria also gets to know about a family secret that sends her down a spiral of mystery and horror.
2. The Double (2013)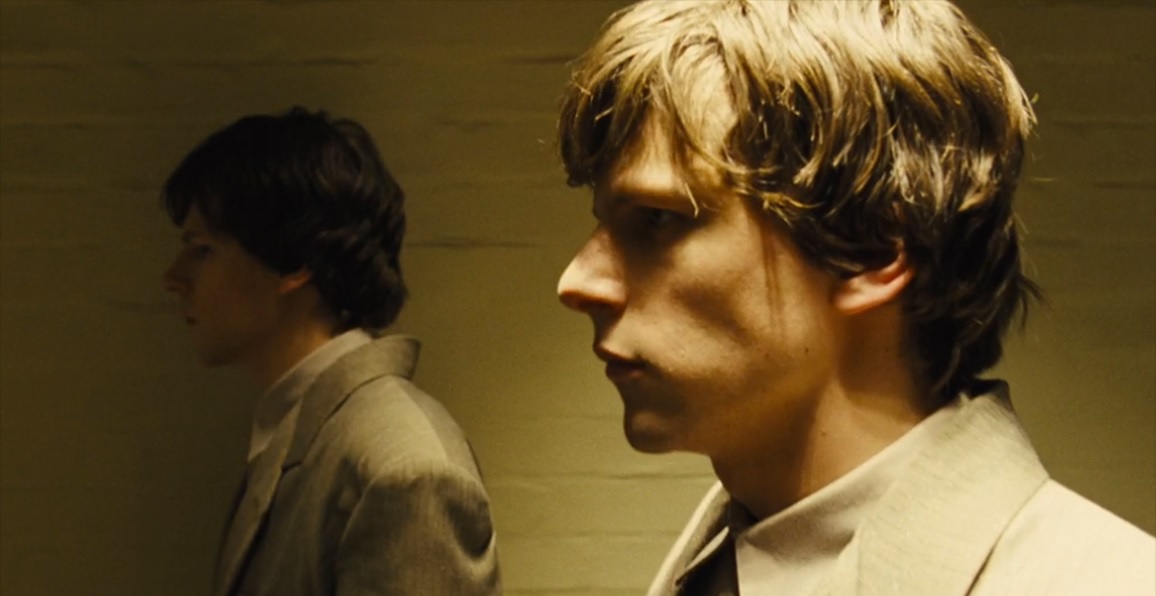 An adaptation of Fyodor Dostoevsky's novella of the same name, 'The Double' follows the life of Simon James (Jesse Eisenberg), a meek and dull office worker trapped in a mundane routine. The only thing he cares about is to get the attention of his co-worker, Hannah (Mia Wasikowska). One day, Simon James comes across James Simon, his exact doppelganger, who possesses the confidence and charisma that Simon lacks.
While James navigates the corporate world with ease and wins over his co-workers, Simon finds himself increasingly marginalized and invisible. As Simon's struggles intensify, he embarks on a surreal journey to regain his identity and confront his doppelganger. In 'Look Away' also, Maria is a shy child who comes across her charismatic and confident mirror image "Airam," who seems friendly at first but ends up turning her life upside down.
1. Doppelganger (1993)
Helmed by Avi Nesher, 'Doppelganger' traces the journey of Holly Gooding, a young woman portrayed by Drew Barrymore, who moves to Los Angeles for a fresh start in her life. While attempting to escape her troubled past, Holly encounters her enigmatic and seductive evil twin.
The evil twin is everything Holly is not: self-confident, daring, and unapologetically sexual. Intrigued yet unsettled by her uncanny double, Holly is drawn into a web of deceit, murder, and a surreal, nightmarish world. As she delves deeper into the mystery of the twin's existence, Holly's own identity becomes questionable. The journeys of the protagonists of 'Doppelganger' and 'Look Away' are quite similar as both Holly and Maria encounter their look-alikes who represent their deep and dark desires.
Read More: Is Look Away Based on a True Story?