Netflix's 'Extraction 2' brings a new mission to mercenary Tyler Rake, this time to rescue a gangster's entire family from the Tkachiri prison in Georgia. Though reluctant at first, having retired from being a mercenary, Tyler agrees because the one requesting the mission is his ex-wife, whose sister and her children need help. But things take a turn for the worse when the gangster dies during the escape, and his brother comes for revenge with an entire army. Will Tyler and his team be able to escape from this new situation this time?
Directed by Sam Hargrave, the film features Chris Hemsworth reprising his role as Tyler Rake. Joining alongside him are Golshifteh Farahani, Adam Bessa, Olga Kurylenko, Tinatin Dalakishvili, and Andro Japaridze. If an explosive and action-packed adventure just like 'Extraction 2' is what you're looking for, then we have a few recommendations for you. You can watch these movies similar to 'Extraction 2' on Amazon Prime, Netflix, Disney+, and Hulu.
8. The Prince (2014)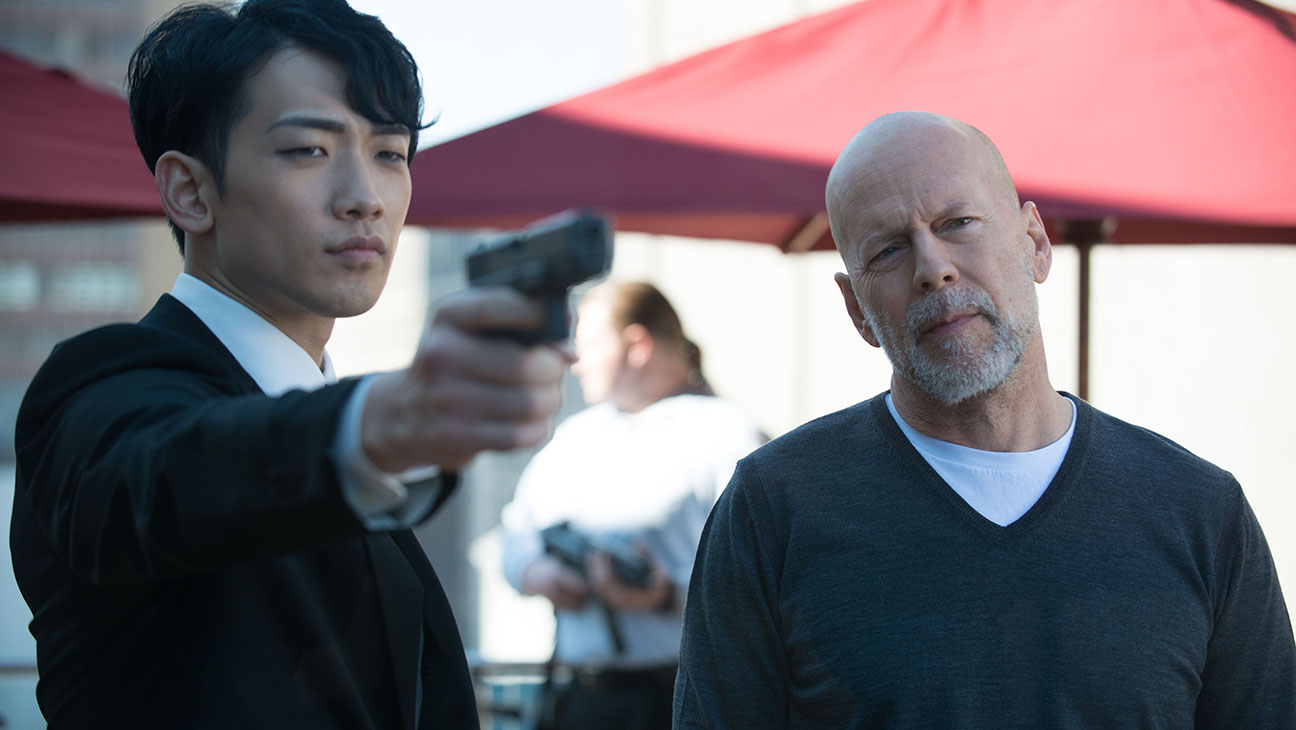 Tyler Rake has pretty much given up on his career as a mercenary and only goes back into the fold because the people who need rescuing this time are his ex-wife's sister and her children. Similarly, in 'The Prince' – directed by Brian A. Miller – Paul (Jason Patric) is a former hitman for the mob, who gave up his violent ways after he became disgusted with himself. Much like Tyler, Paul also picks up his gun again when his daughter, Beth (Gia Mantegna), falls prey to a drug dealer. The waves of enemies sent after him as he mounts his rescue by Omar (Bruce Willis), his former mob boss, adds to the tension in the film.
7. One Shot (2021)
While the siege aspects in 'Extraction 2' take place after the prison break, 'One Shot' combines the two together to present viewers with a lot of action in a very limited setting. Directed by James Nunn, the film revolves around a terrorist plot to attack Washington D.C. In order to prevent it, intel from a prisoner on a CIA black site is crucial, so Lt. Jake Harris (Scott Adkins) and junior CIA analyst Zoe Anderson (Ashley Green Khoury) lead a mission to retrieve him. But things don't go as planned when a militant force attacks the island on which the black site is located.
6. Mile 22 (2018)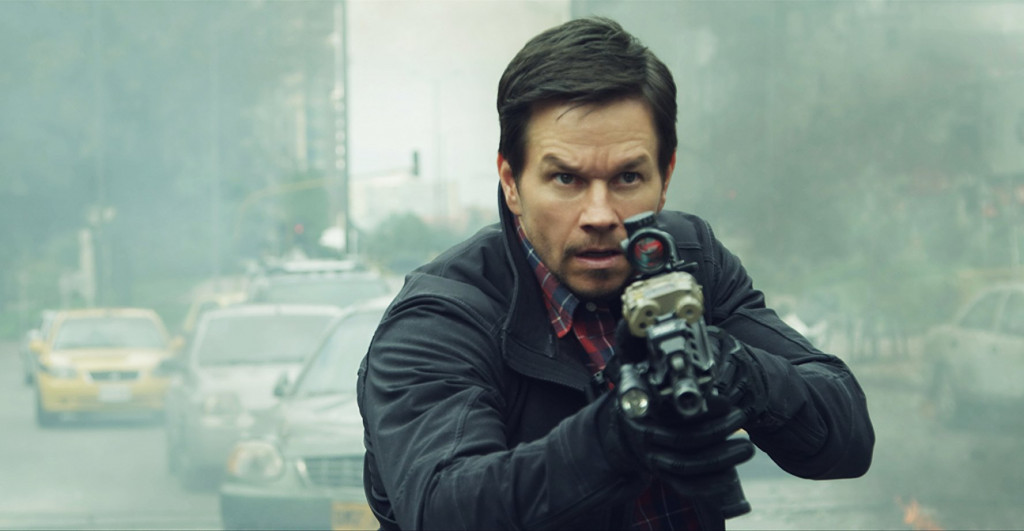 Most of the onslaught that Tyler and his team endure takes place en route to their safety and freedom. In 'Mile 22,' directed by Peter Berg, James Silva (Mark Wahlberg), a ruthless CIA operative, and Indocarr police officer Li Noor (Iko Uwais) go through a similar experience. Silva is given the mission to escort Noor out of the country to the US, as the latter has incriminating evidence of corruption against his government. The intel that Noor possesses is also the key to locating a deadly compound on which many seek to get their hands.
5. White House Down (2013)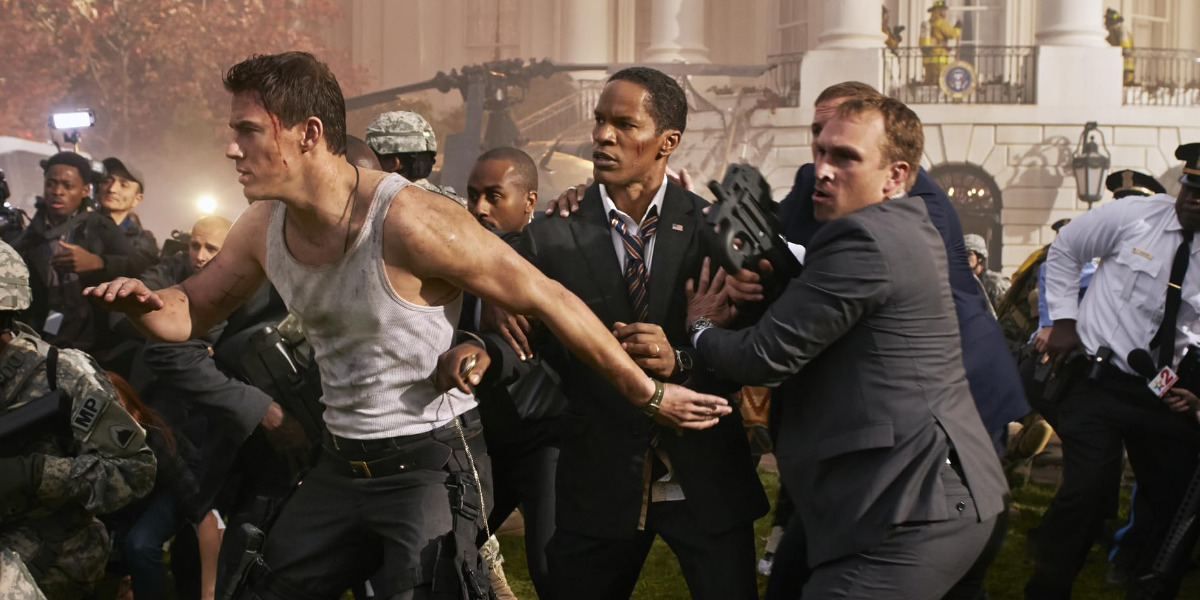 One of the most pivotal sequences in 'Extraction 2' takes place inside Tyler's safe house, where he and his team are trapped inside with enemy combatants. 'White House Down,' directed by Ronald Emmerich, takes this same scenario up a notch and puts a hostile paramilitary force inside the White House. Standing in their way are US Capitol police officer John Cale (Channing Tatum), and US President James Sawyer (Jamie Foxx). The two men must work together to save the hostages, as well as thwart the villains' true plans.
4. Violent Night (2022)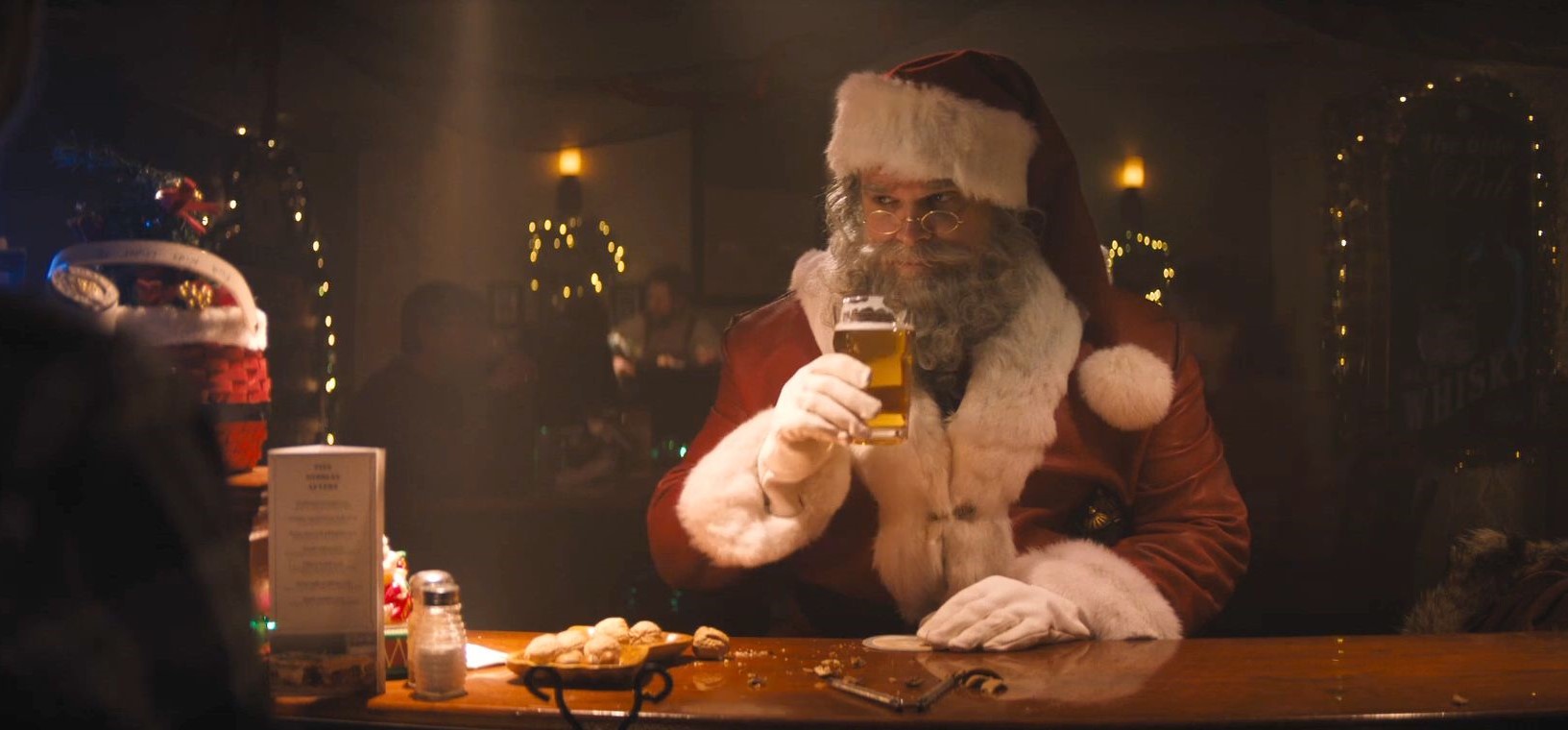 While an action film, 'Extraction 2' adds a layer to Tyler's character more than its predecessor does. We can feel his exhaustion, his need for a new life, but the old one keeps pulling him back in. The same can be said for Santa Claus (David Harbour) in 'Violent Night.' Directed by Tommy Wirkola, the film revolves around a home invasion where a wealthy business tycoon and her family are taken hostage on Christmas Eve. But rescue comes in the unlikeliest of forms – Santa Claus. 'Violent Night' gives Santa a violent and poignant backstory and turns him into somebody who washed his hands of blood after years and years of mindless slaughter.
3. Kandahar (2023)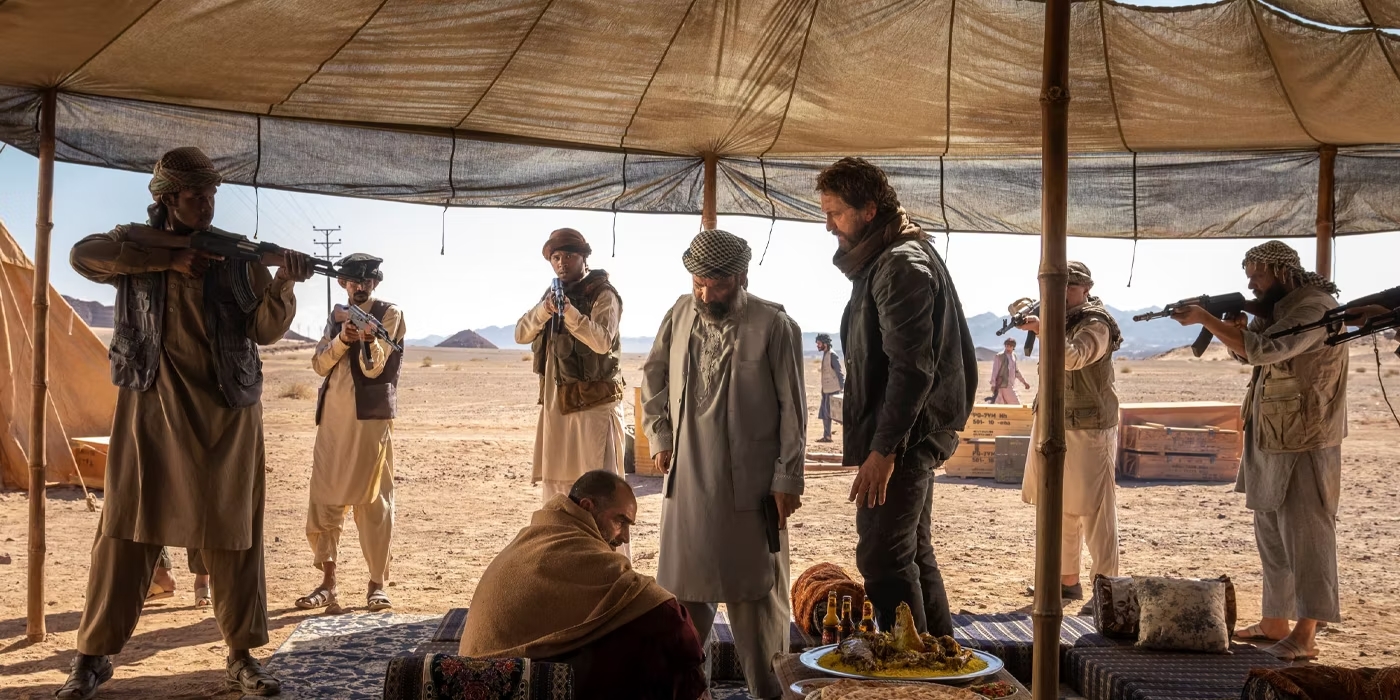 The actual "extraction" part in 'Extraction 2' almost goes without a hitch for Tyler and his team. The real problem arises when somebody on the inside gives away the location of their safe house, leading to more unnecessary conflict. A similar situation arises for CIA agent Tom Harris (Gerard Butler) in 'Kandahar' – directed by Ric Roman Waugh – when details about his identity and his mission in Afghanistan are leaked. With an elite military unit out to capture him, Harris' only hope of getting out of the country is to reach a defunct CIA base in Kandahar, where a plane is waiting for him.
2. Atomic Blonde (2017)
One of the most enticing fight sequences in 'Extraction 2' is a 21-minute long one-shot take, i.e., the entire scene was taped in a single take. 'Atomic Blonde,' directed by David Leitch, does the same with its famous stairwell fight scene. In it, Lorraine (Charlize Theron) takes on a bunch of thugs thrown at her while going downstairs with the camera following her. The film also features the extraction of a highly sensitive asset from USSR-controlled Berlin during the Cold War.
1. Bloody Daddy (2023)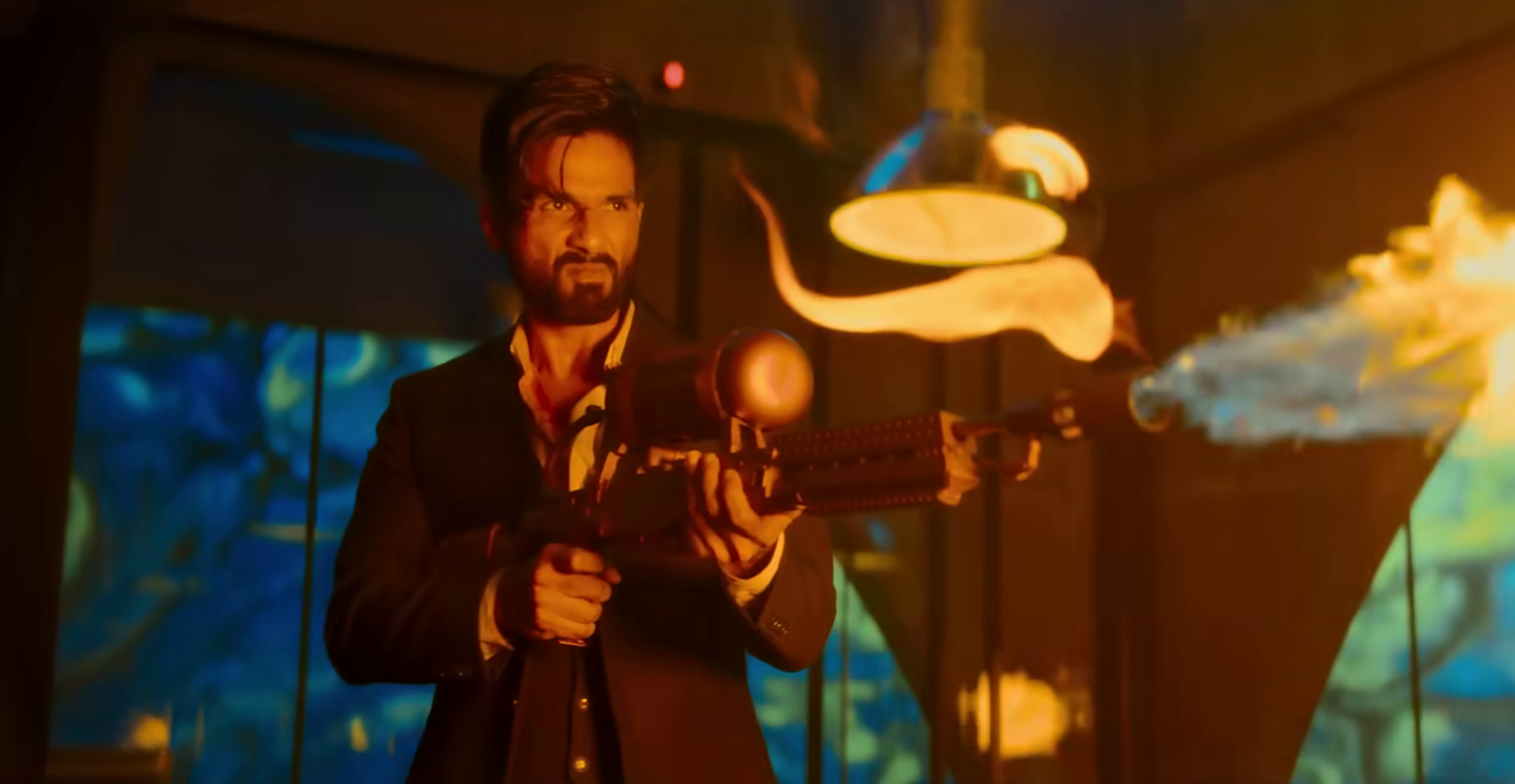 A key aspect of 'Extraction 2' is the guilt Tyler feels about how he handled his marriage, and especially his relationship with his son, who had already passed away at this point. Always busy with work, Tyler even left for a mission while his son was on his deathbed. This same guilt and love for a son can be seen in 'Bloody Daddy,' which was directed by Ali Abbas Zaffar. The film revolves around Sumair Azad (Shahid Kapoor), an officer with the NCB, who gets into hot waters with a crime lord when he seizes a bag of drugs from him during an undercover operation. Enraged, the crime lord kidnaps Sumair's son and forces him to steal the bag of drugs from the police and deliver it in exchange for his son's life.
Read More: Where Was Extraction 2 Filmed?