'White House Down' is an action thriller film featuring Channing Tatum and Jamie Foxx in the lead roles. Directed by Ronald Emmerich, this 2013 film centers around a paramilitary force attacking and taking control of the White House. It is up to US Capitol Police officer John Cale (Channing Tatum) and US President James Sawyer (Jamie Foxx) to join forces and save not only the hostages trapped inside the White House but also to figure out and thwart the villains' real goals as well.
'White House Down' employs quite a number of tried and tested tropes in action films. Paired with plenty of intrigue and homages to 'Die Hard,' it makes for a fun watch for action lovers everywhere. If you enjoyed the premise of a lone hero and his strategic war against a group of armed combatants, here is a list of similar movies you might enjoy! You can watch most of these movies similar to 'White House Down' on Netflix, Hulu, or Amazon Prime.
8. Violent Night (2022)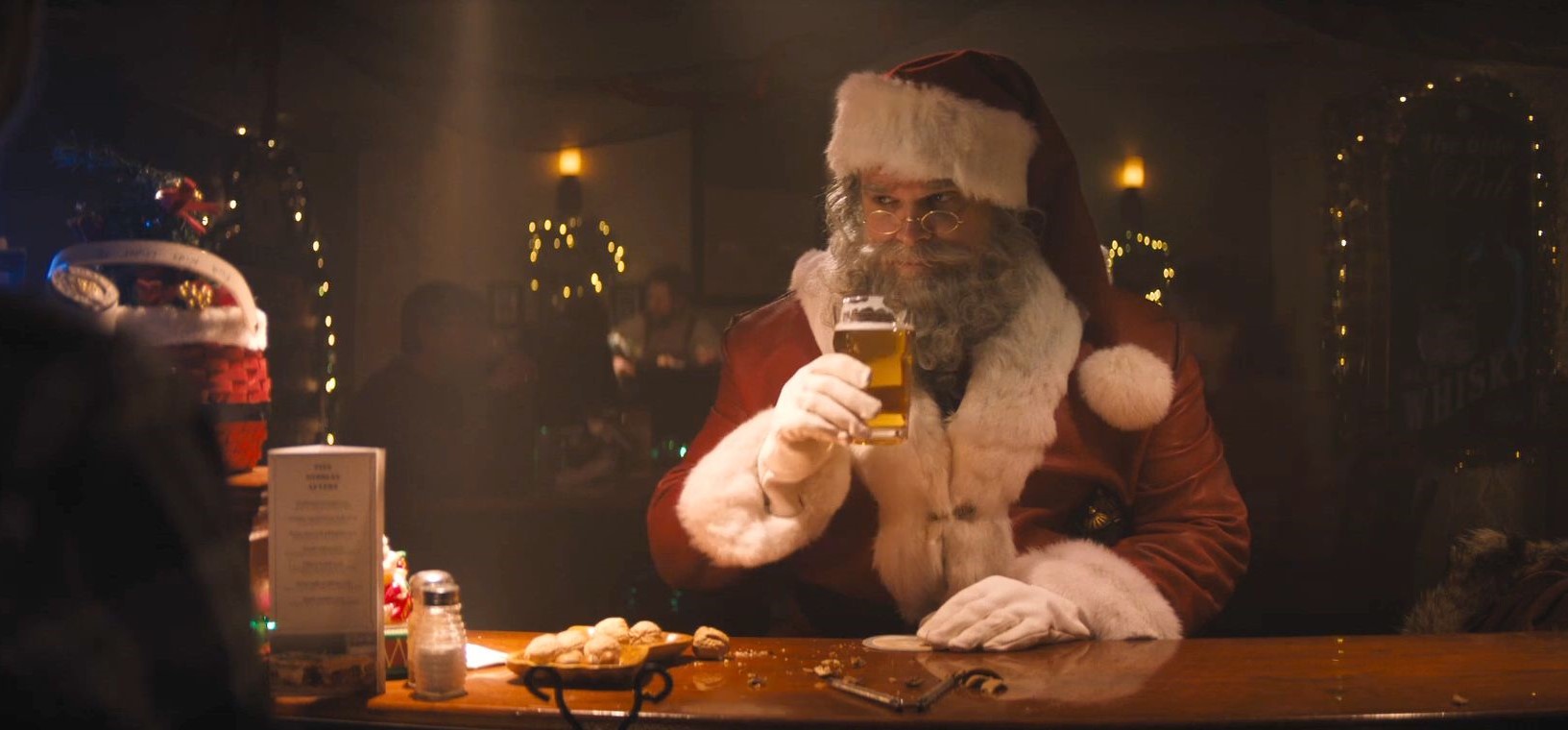 Home invasion meets Santa Claus in this action thriller. Directed by Tommy Wirkola and starring David Harbour as the Not-so-Jolly Man in Red, the film revolves around the home of a wealthy business tycoon being overrun with mercenaries on Christmas Eve and taking the entire family hostage. It is up to Santa now to teach these naughty children a lesson and show them the true meaning of Christmas.
The film is violent, just as advertised, and the action scenes are choreographed with the characters in mind. But underneath it all, 'Violent Night' still proves to be a Christmas movie. The story of an unlikely hero rising to the occasion in an even more unlikely situation, and Santa diving into the fray to protect a young girl, will remind fans of 'White House Down' of John Cale's own attempts to save his daughter.
7. Under Siege (1992)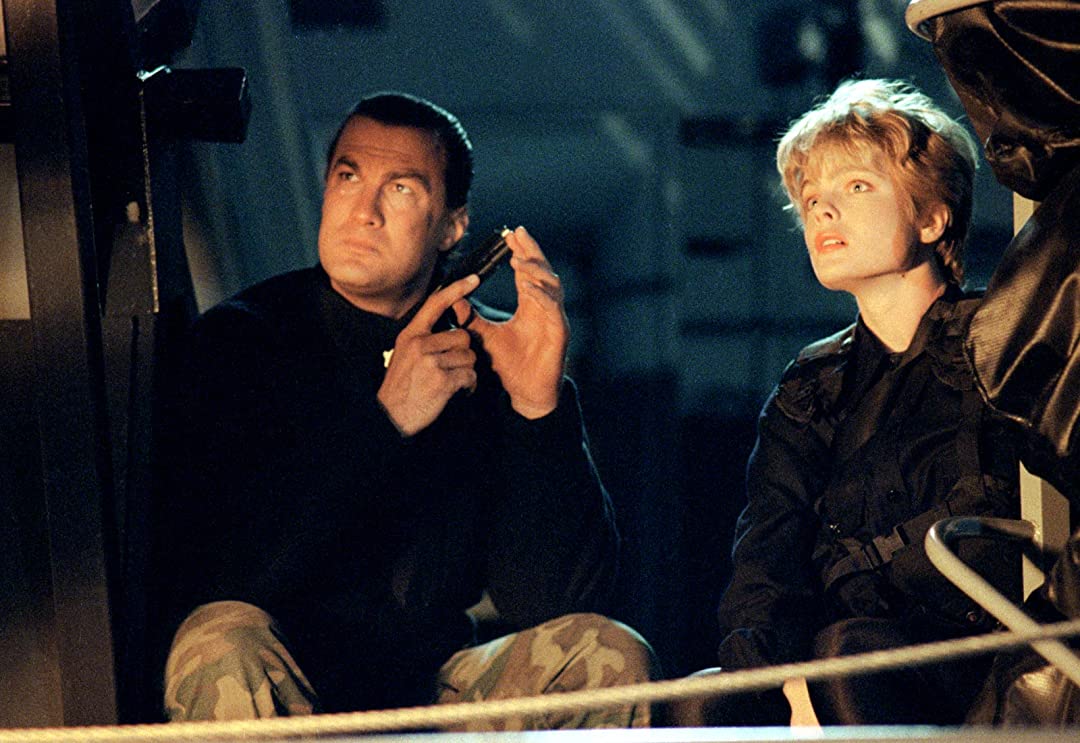 Directed by Andrew Davis, in 'Under Siege' Casey Ryback (Steven Seagal), a Navy SEAL turned ship's cook, aboard a US Navy Battleship. When a rogue CIA operative takes over the Battleship with an army of well-armed mercenaries, the responsibility of getting his fellow sailors alive out of the situation falls on Ryback's shoulders. The way in which all the sailors aboard the battleship are either quickly captured or dispatched by an attack force that is familiar with the layout of the ship and the training of its crew will remind the viewers of the way the White House's security was disabled because of an inside man acting as the villain in 'White House Down'.
6. Con Air (1997)
Cameron Poe (Nicolas Cage), a former Army Ranger convicted of accidentally killing a man and sentenced to ten years in prison in 'Con Air'. While being transferred aboard a prison transport aircraft, dubbed "con air," he becomes embroiled in a prison break while the plane is in flight. It's up to Poe now to make sure that no criminal escapes once the plane lands. This Simon West directorial sees Poe donning a white tank top and crawling through tight spaces to avoid the bad guys and stealthily dispatch them similar to John Cale in 'White House Down'.
5. The Commuter (2018)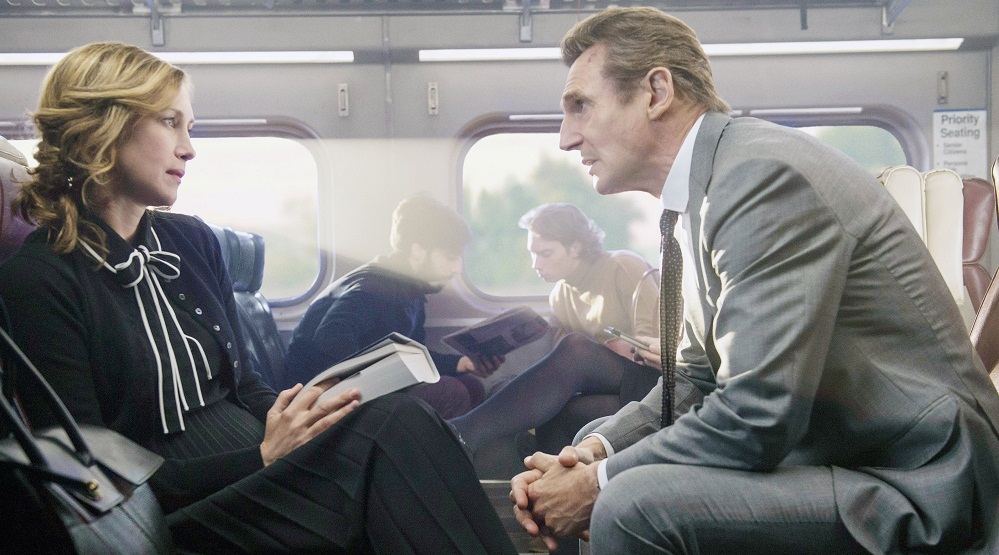 Directed by Jaume Collet-Serra, in 'The Commuter' Michael MacCauley (Liam Neeson), a former NYPD officer turned insurance agent, meets a mysterious woman on his daily train commute. She offers him a considerable amount of money in exchange for his help in finding a person on the train. But the real situation soon reveals itself, as Michael finds out that he and the other passengers are unknowing hostages.
A unique take on the "lone hero against an army" trope, the film depends more on Michael's deductive skills and his experience as a retired police officer rather than well-choreographed action sequences. Aside from the hostage situation involving multiple people, the film's villains have a much more complicated agenda and a nuance to them, much like the bad guys in 'White House Down'.
4. Air Force One (1997)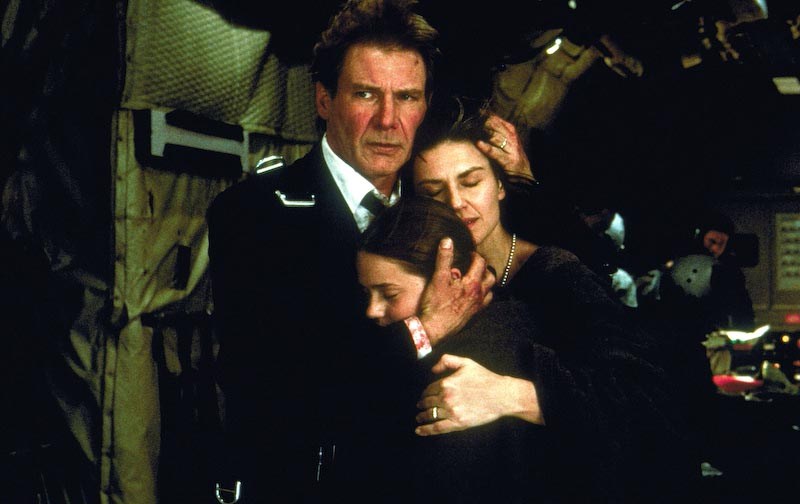 While most action thrillers with hostage situations have an agent or a beat cop saving the VIPs, Harrison Ford takes on the role of both the rescuer and the VIP in 'Air Force One'. Directed by Wolfgang Petersen, the film revolves around US President James Marshall, who takes on the responsibility of rescuing everyone aboard the airplane using stealth and his combat experience in the Vietnam war when Russian radicals take control of the Presidential aircraft. 'White House Down' fans will love the movie's realistic representation of military protocols in a hostage situation and its ability to turn the President of the United States of America into an action hero.
3. The Rock (1996)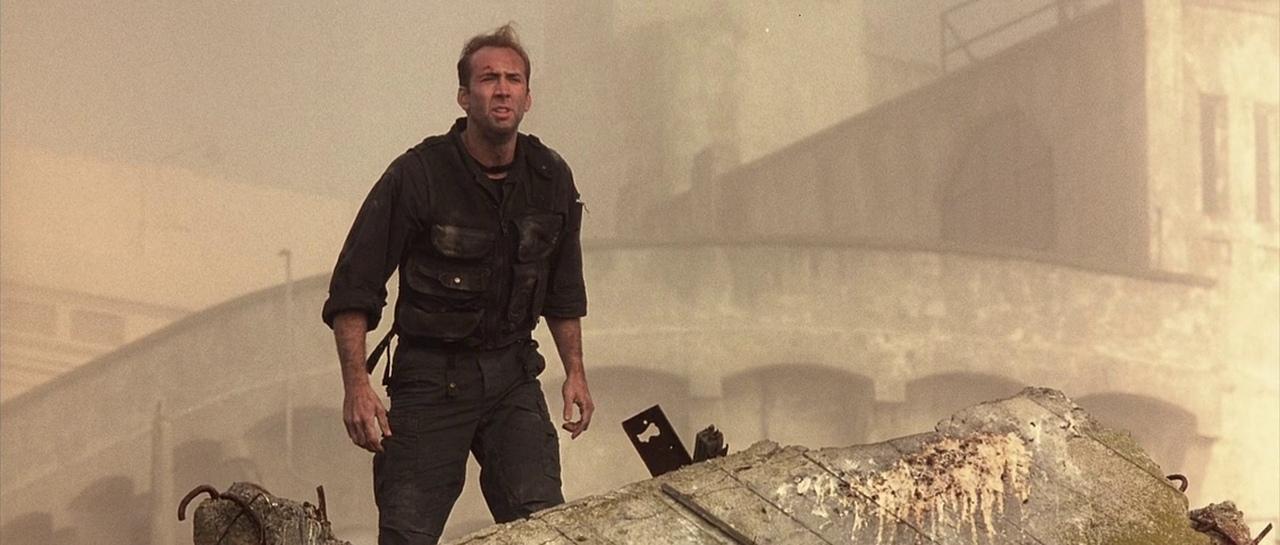 'The Rock' benefits from its fresh story and the expertise of director Michael Bay, who is known worldwide for his action films. Stanley Goodspeed (Nicolas Cage) and John Patrick Mason (Sean Connery) take on a rogue military unit crawling all over Alcatraz Island and threatening San Francisco with stolen chemical weapons. Much like 'White House Down', 'The Rock' has plenty of explosions and firefights in tight spots, as well as a strangely relatable and compelling antagonist.
2. Olympus Has Fallen (2013)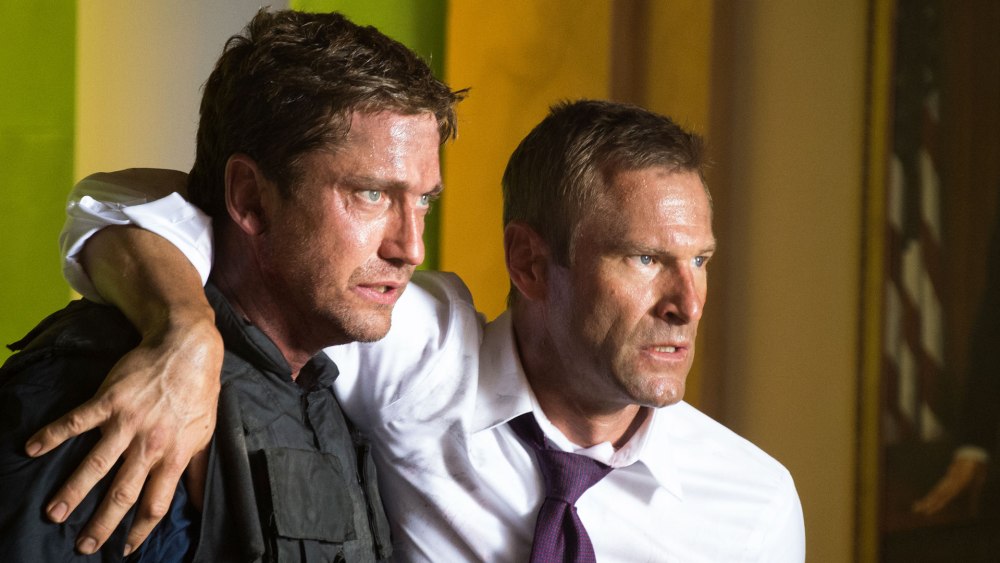 Secret Service Agent Mike Banning (Gerard Butler) must rescue US President Benjamin Asher (Aaron Eckhart) from a hostage situation in 'Olympus Has Fallen'. Directed by Antoine Fuqua, the film combines over-the-top action and dialogue, which makes it an entertaining thriller from start to finish. The movie was released the same year as 'White House Down', and shares the storyline of the White House coming under siege, with a lone hero rescuing the US President, uncovering a conspiracy, and averting an even bigger crisis. 'Olympus Has Fallen' has two sequels as well – 'London Has Fallen' and 'Angel Has Fallen'.
1. Die Hard (1988)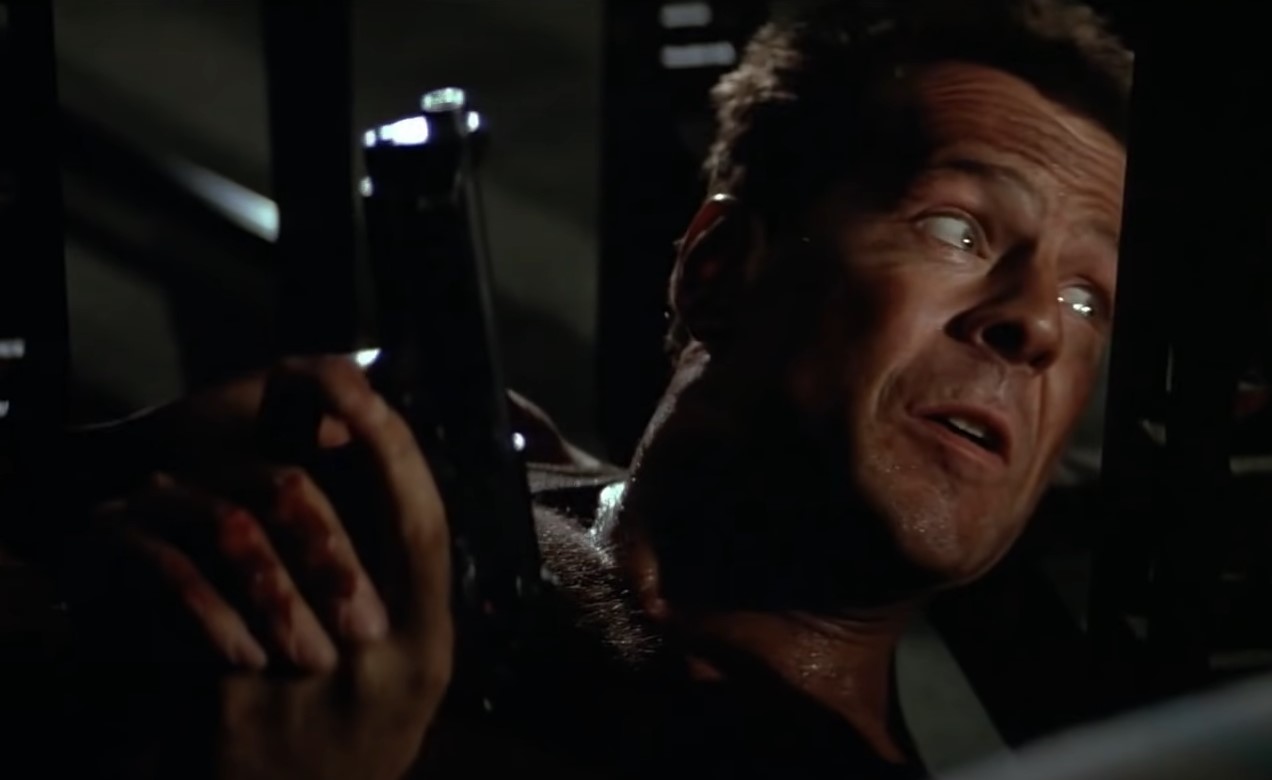 No list of action thrillers is complete without 'Die Hard'. Directed by John McTiernan, the film centers around NYPD Detective John McClane (Bruce Willis) who is trapped inside a building under the control of terrorists and must use his wits and training to take down the bad guys. 'Die Hard' redefined the entire meaning of what action films are supposed to be and became an instant classic, as did its subsequent sequels. 'Die Hard' is also the inspiration for many of the films on this list. There are quite a few references to 'Die Hard' in 'White House Down' — from both the characters sharing the same first name to Channing Tatum's white tank top, a look made famous by Bruce Willis in his iconic film. While many of the movies on this list may share similar themes and character arcs, 'Die Hard' is the original "single man overpowering an army" film.
Read More: Is White House Down Based on a True Story?