22 years down the line and 'Con Air,' directed by Simon West and written by Scott Rosenberg, remains one of the most instantly recognizable, trend-setting, films in the world of action-packed thrillers. It is forever etched in the minds of viewers from the '90s who saw its release and remember Nicholas Cage as a then young action hero burst onto the scene. 'Con-Air' tells the story of the decorated United States Army Ranger Cameron Poe who had accidentally killed one of the drunkards from a group who tried to assault his wife, Tricia. After serving jail for involuntary manslaughter he is on a prison airplane, returning home to Tricia and their daughter.
But unfortunately on the plane is a bunch of the worst sort of scum. The most notorious among them being Cyrus "The Virus" Grissom. Poe and his friend, United States Marshall Vincent Larkin, played John Cusack, are the only two men who can stop the criminals on board from wreaking havoc. 'Con Air' features a star-studded bunch of criminals seldom seen in films. John Malkovich plays the character Cyrus Grissom, alongside Steve Buscemi, Ving Rhames, Danny Trejo, M.C. Gainey, and Nick Chillund, among others as the badmen. So, without further ado, here is the list of best movies similar to 'Con Air' that are our recommendations. You can watch several of these movies like 'Con Air' on Netflix, Hulu or Amazon Prime.
8. Under Siege (1992)
The battleship USS Missouri is on its way to be decommissioned. Captain Adams's personal cook Casey Ryback and the ships Commander Krill don't get along well while the Captain somehow maintains harmony. On the Captain's birthday, a helicopter lands on board the Missouri. Having not been informed beforehand, the Captain objects the unauthorized landing. He is convinced by Commander Krill that it is meant to be a surprise for his birthday as the helicopter contains band members who have been invited to play at the birthday party on board. It is during the party that the band members reveal their true identity.
Led by a CIA agent, William Stranix, they are a bunch of mercenaries on board the ship to seize its nuclear weapons and are being aided by Krill. What they have missed out is that a human weapon in the form of Casey Ryback is present among them. Ryback happens to be a NAVY SEAL facing demotion for an incident in Panama. He is a master in the field of fighting, an expert in weapons, martial art and tactics. Ryback and his sidekick Jordan Tate must stop Krannix and Krill from accomplishing their mission. 'Under Siege,' which is directed by Andrew Davis from a screenplay by J. F. Lawton, stars Steven Seagal as Casey Ryback, Tommy Lee Jones as Strannix, Gary Busey as Krill, and Erika Eleniak as Jordan Tate. 'Under Siege' was Seagal's most successful film when it comes to critical acclaim and commercial success.
Read More: Movies Like The Devil's Advocate
7. Gone In Sixty Seconds (2000)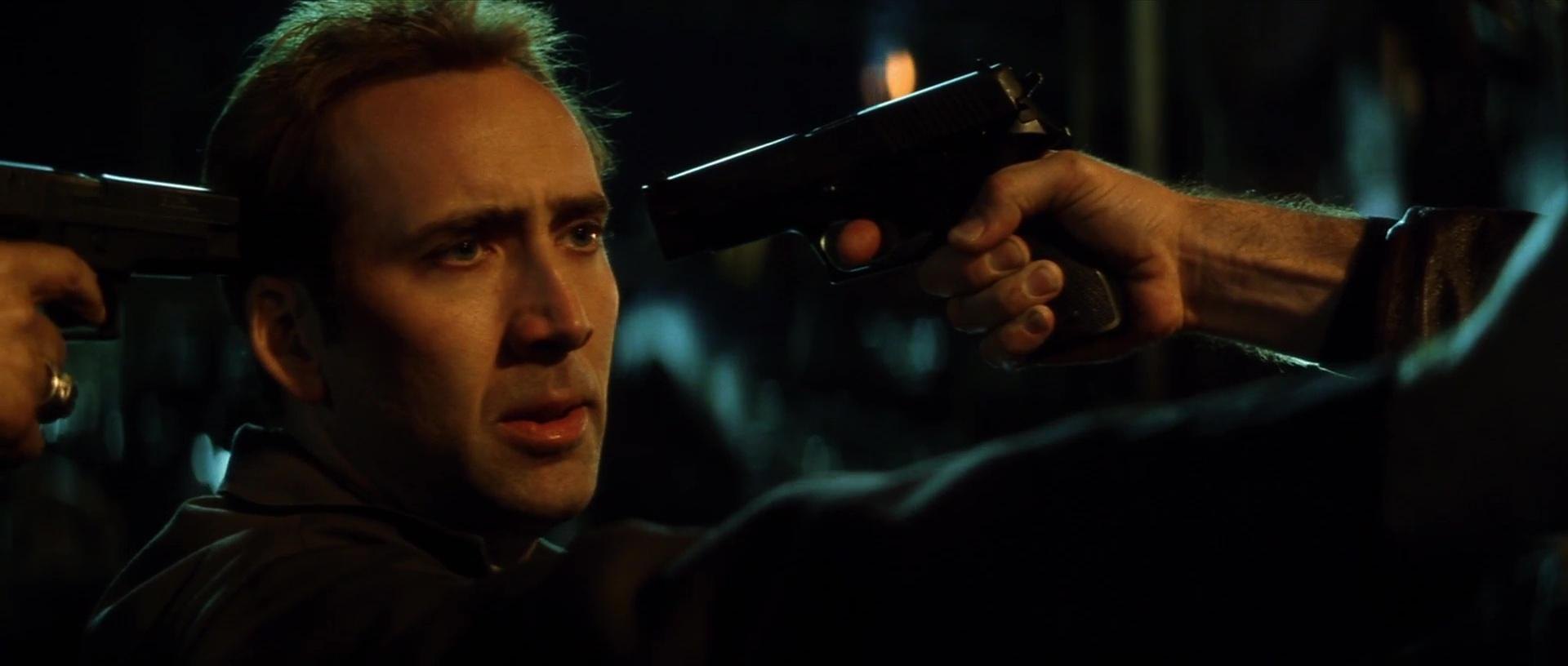 Ruthless British mob boss Raymond Calitri tasks Kip Raines to steal 50 specific cars for him. While stealing the cars, the police arrive and Kip, having made a mess of the situation, flees the scene. An infuriated Calitri captures Kip and threatens to kill him. This is when Kip's brother, Memphis Raines steps-in. He used to be the top car thief before settling down with a normal way of life. Now, with his brother's life on the line, Memphis has to dust off his old skills to steal 50 cars in 72 hours for Calitri!
He returns to ask help from his old pals in crime for one last desperate job. An already difficult mission made worse by the presence of cops who are hot on their trail. Add to that the competition from an old known face in the car theft business who wants to play hero to impress Calitri. 'Gone In Sixty Seconds' stars Nicholas Cage as Memphis Raines, and Angelina Jolie as Sara Wayland, Memphis' old flame and a member of his gang. The film is directed by Dominic Sena and written by Scott Rosenberg.
6. Face/Off (1997)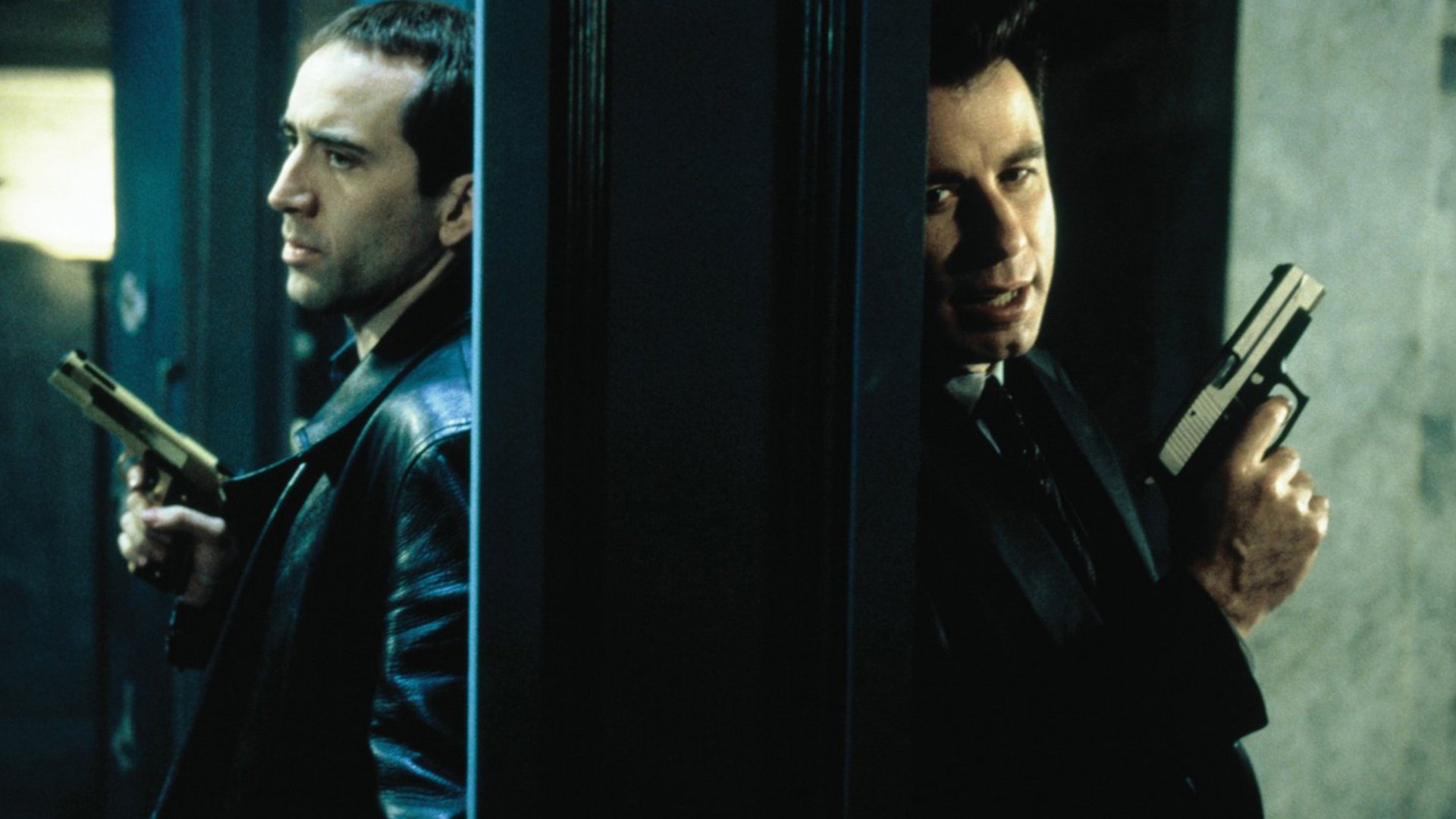 'Face/Off' is one of John Woo's finest works in Hollywood. John Travolta plays FBI Agent Sean Archer who miraculously survives an assassination attempt by the ruthless terrorist Castor Troy, played by Nicholas Cage. The bullet meant to end Archer's life kills his son instead. The tragedy pits Archer against Troy, the two men on either side of the law and now a personal vendetta as a catalyst. Archer attacks Troy and injures him, but matters get worse when Troy goes into a coma. Before that, Troy informs Archer about a bomb he has planted somewhere in the city that will go off if Archer does not find it.
The revelation triggers a hot pursuit of the mysterious bomb. Archer captures Troy's accomplice but fails to extract information. Ridiculous as it might sound, to win the trust of Troy's accomplice, Archer goes through an experimental facial change program that makes him resemble Troy. On the other hand, Troy does the same. Archer becomes Troy while Troy turns into Archer, and thus begins the face-off. Written by Mike Werb and Michael Colleary, John Woo's masterpiece grossed $245 million worldwide and forever etched the names of John Travolta and Nicholas Cage in the Hollywood hall of fame for action heroes.
Read More: Movies Like Face/Off
5. Air Force One (1997)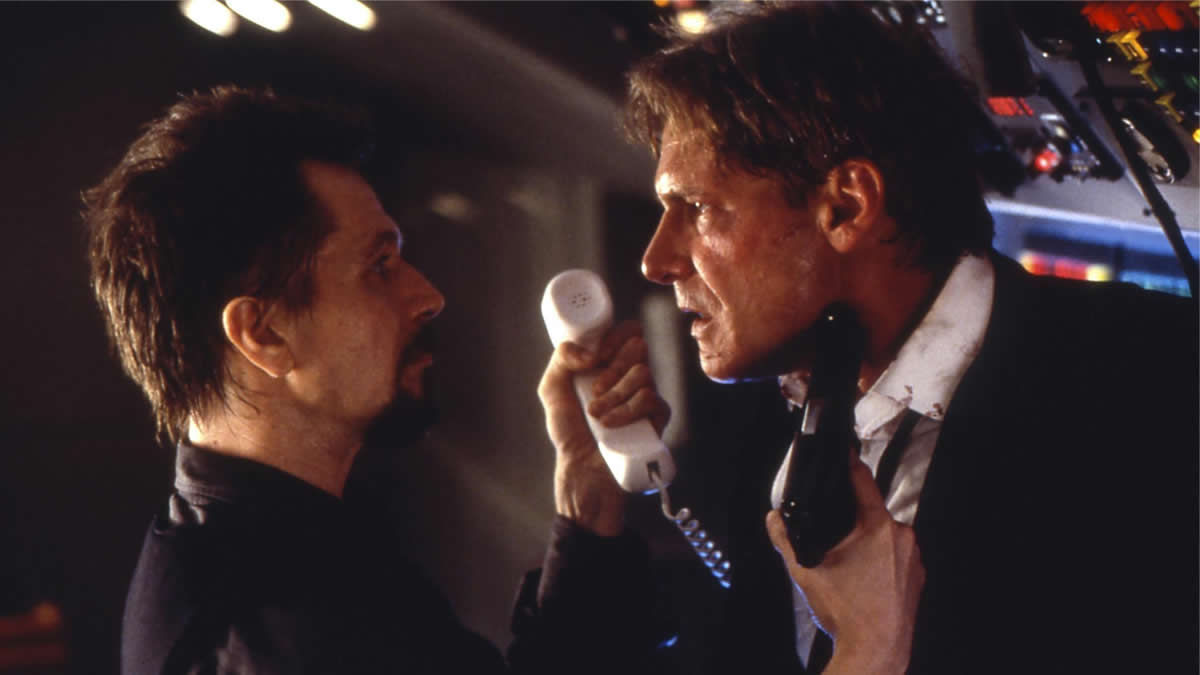 Harrison Ford plays the President of the U.S., James Marshall in 'Air Force One.' He vows during a dinner in Moscow to adopt a no-compromise policy towards terrorism. Right after, the President along with his wife and 12-year-old daughter, his cabinets and a few journalist boards the flight named 'Air Force One' to return home. No one suspects the presence of Egor Korshunov, played by Gary Oldman and his fellow terrorists on board disguised as journalists.
The flight turns out to be a flying hell when the terrorists kill the military personnel and take the others hostage. President James Marshall manages to escape and hides in the cargo room. A Vietnam war veteran, James Marshall is the only one who can save the lives of his wife and child and fellow countrymen from the clutches of Korshunov. Directed by Wolfgang Petersen and written by Andrew W. Marlowe, 'Air Force One' is one of the biggest box office hits in the 90s. The film also stars Glenn Close, Xander Berkeley. William H. Macy, Dean Stockwell, and Paul Guilfoyle.
4. Broken Arrow (1996)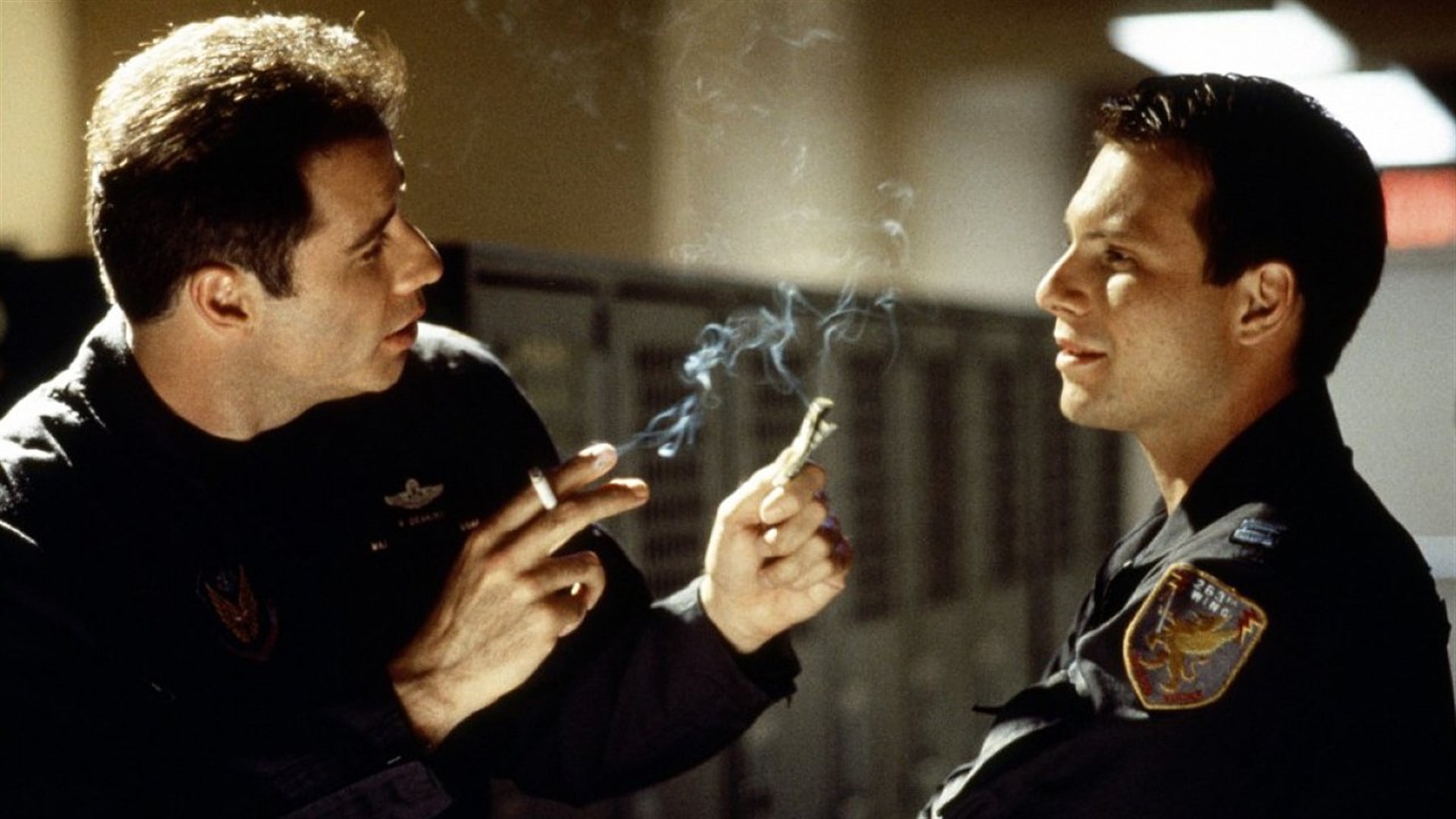 Major Vic Deakins and Captain Riley Hale are two top-notch United States Air Force (USAF) pilots who are tasked with a secret flying mission to carry two B83 nuclear bombs. Once the mission is complete and they have successfully traversed through US Air Force radars, Major Deakins turns on Captain Hale and ejects him from the plane, releases the two warheads without activating them and informs the Air Force base that Hale has gone rogue. He then ejects himself from the plane and leaves it to crash.
Reacting immediately, USAF declares this to be a "Broken Arrow" situation of the highest threat and priority. They send a team to recover the bombs. Though the team track down the bombs, they are killed by Deakins' men. He now begins to blackmail the US government by threatening to detonate the bombs if his demands are not met. Hale has survived on the other end, arrested by park ranger Terry Charmichael, who he must convince of his innocence and together they must face the most extreme odds to recover the bomb from the hands of the desperate Major Vic Deakins. That is the basic premise of 'Broken Arrow', directed again by John Woo. John Travolta plays Major Vic Deakins, Christian Slater plays Captain Riley and Samantha Mathis plays park ranger Terry Charmichael in the movie.
3. Die Hard (1988)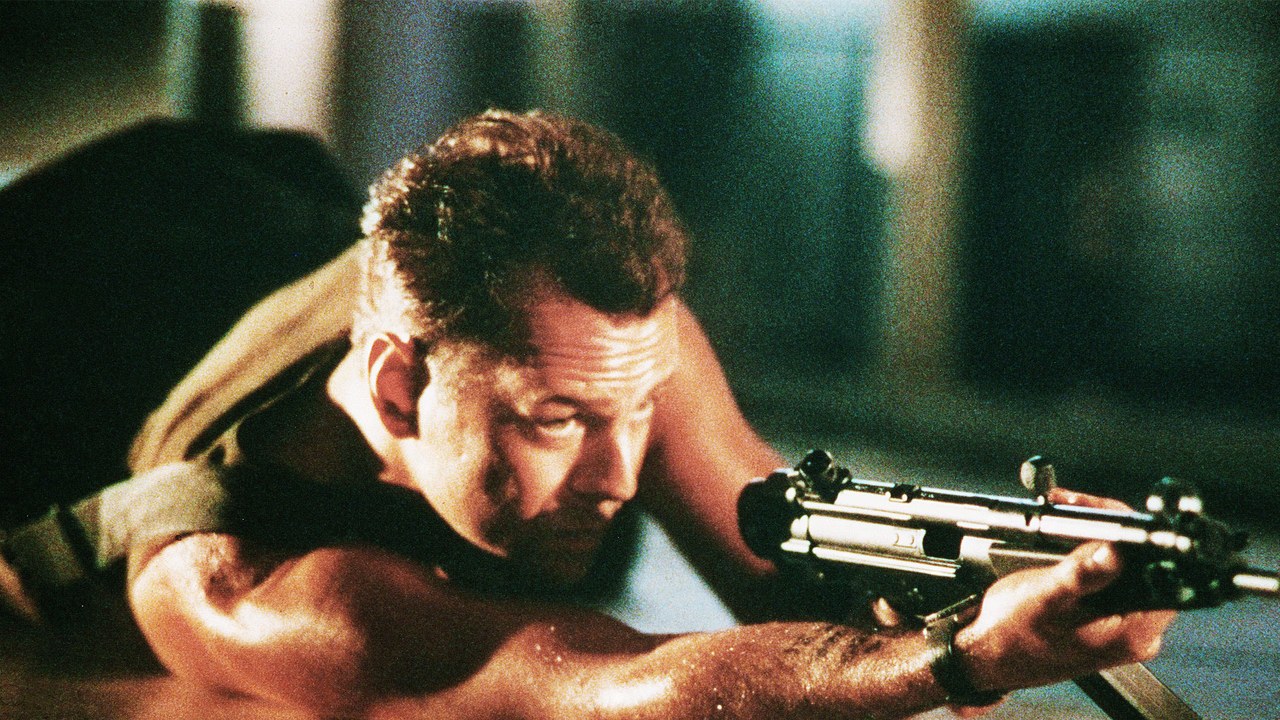 Directed by John McTiernan and written by Steven E. de Souza and Jeb Stuart, 'Die Hard' has attained a very high position among action films that depict a lone hero who comes to deliver the rest from an almost impossible situation. It has become quite a cult. Bruce Willis stars as John McClane, an NYPD officer who goes on a Christmas vacation to catch up with his wife who works for the Nakatomi Corporation.
A Christmas party is in full swing inside the Nakatomi headquarter when a German named Hans Gruber, portrayed splendidly by Alan Rickman, attacks with his men and takes everyone in the building hostage. Well, everyone except John McClane. Gruber intends to steal millions of dollars from the Nakatomi headquarters. There is no aid from the police. It is up to John McClane who resembles the Max Payne type figure, to save his wife along with other hostages. 'Die Hard' was selected for preservation in the United States National Film Registry in 2017.
Read More: Movies Like Die Hard
2. Speed (1994)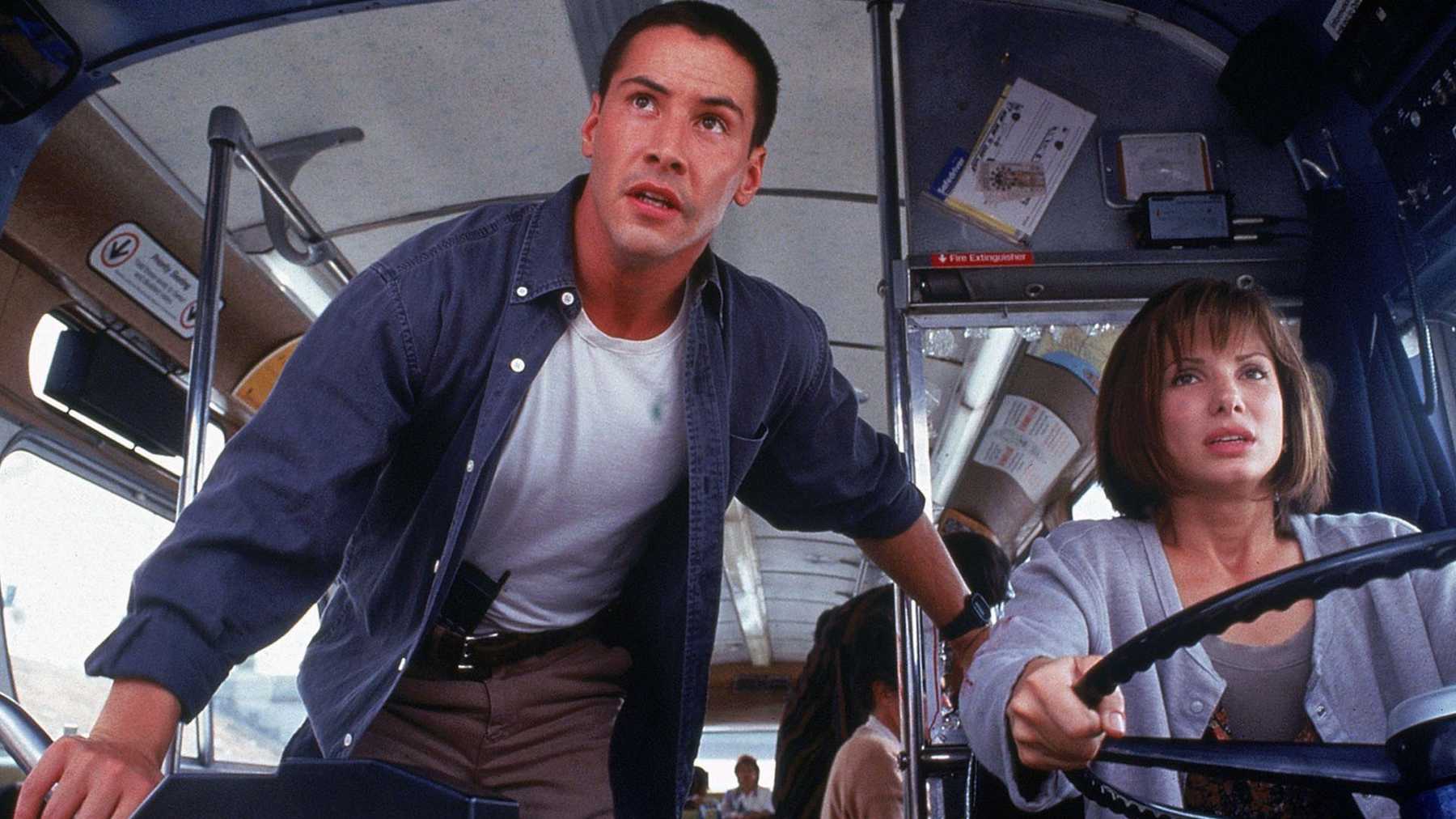 'Speed' is Jan de Bont's directorial debut and one of the most tightly made and gripping action thrillers of all time. The plot of the film is such that it could never have slacked. Keanu Reeves plays LAPD officer Jack Traven, who along with his partner Harry Temple stop Howard Payne, an explosives expert from extorting money. As an act of revenge, Payne attaches a bomb on a public bus. The bomb will detonate itself once the bus reached 50 mph and will then explode only if the speed goes below 50 mph. If they try to offload the passengers Payne will detonate the bomb manually
All these instructions come to Jack through a phone call. Thus begins Jacks mission. He somehow boards the moving bus and explains the situation to the driver Sam. A small-time crook in the bus tries to escape thinking Jack is there to catch him. He fires a bullet at Jack but takes the life of the driver. A passenger in the bus, Annie Porter, played by Sandra Bullock, takes the control of the wheels. It is to Jack and his friend Harry, along with Annie, to tap the call to identify Payne's location and diffuse the bomb. It is a film of breakneck speed that also stars Dennis Hopper as Howard Payne and Jeff Daniels as Harry Temple. 'Speed' was a huge commercial hit and bagged two Academy Awards for Best Sound Editing and Best Sound Mixing.
Read More: Movies Like Need For Speed
1. Passenger 57 (1992)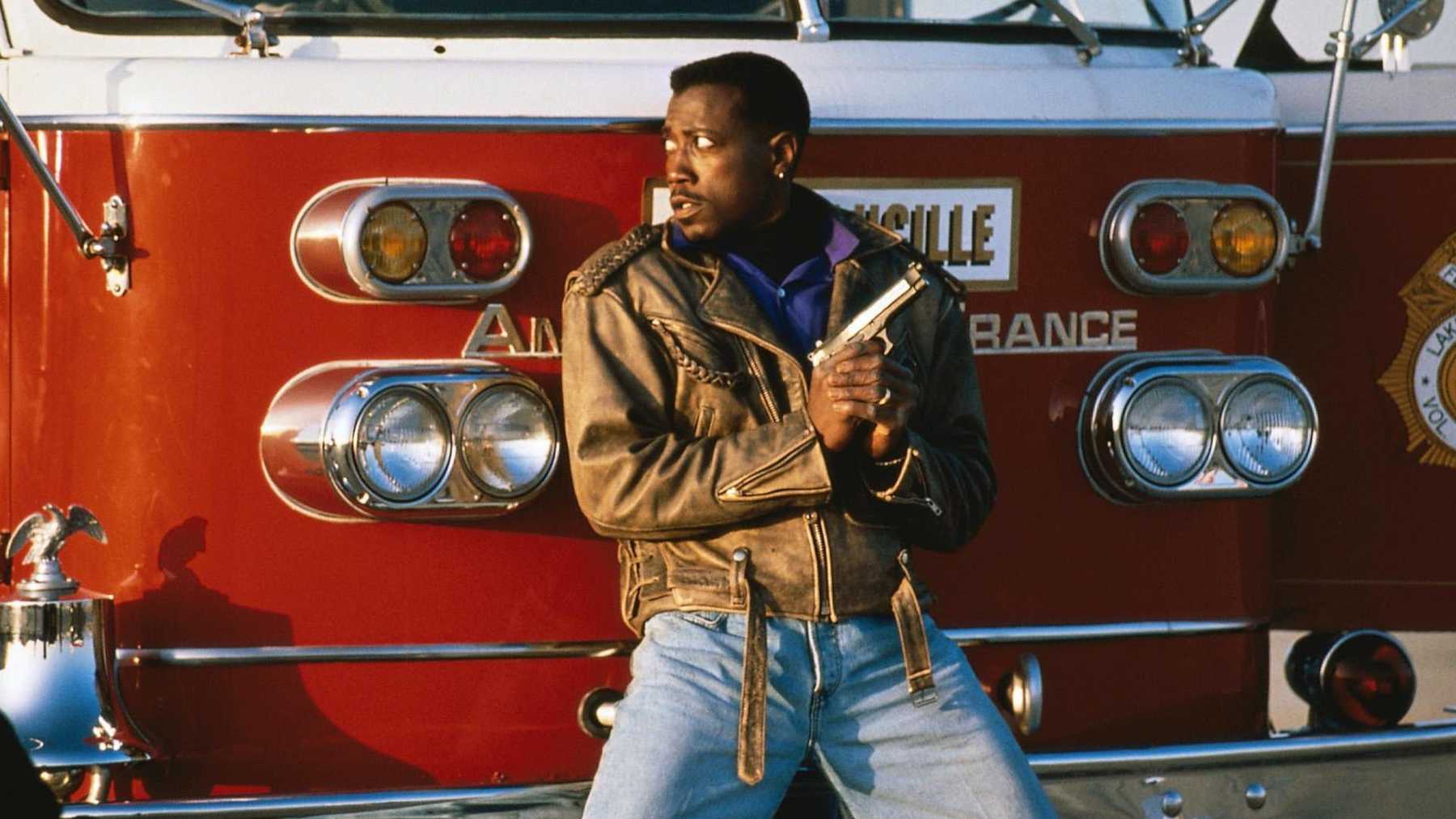 'Passenger 57' had to be a part of this list as this is perhaps the only film that comes close to the plot of 'Con Air,' a lone hero trapped inside a plane, with desperate villains on the loose. Our hero here is a certain John Cutter who is an ex-policeman of some repute and troubled by the death of his wife. Cutter is on a plane that will take him to Los Angeles where he is due to join as an anti-terrorism unit chief of security for a major airline owned by his friend. But aboard Flight 163 is also the deranged terrorist Charles Rane, nicknamed "The Rane of Terror."
He is being transported by the FBI to Los Angeles. Rane happens to be the mastermind behind four dangerous acts of terrorism and a fifth might be on his way. Rane's men are also present in the plane, They waste no time in killing the FBI agents and take over the plane. Now the fate of the passengers on board the flight is in the hands of John Cutter, who with the sole aid of flight attendant Marti Slayton, must stop Rane and his men. Wesley Snipes plays John Cutter while Bruce Payne portrays Charles Rane and Alex Datcher is the flight attendant Marti Slayton. 'Passenger 57,' directed by Kevin Hooks, cemented Wesley Snipes' reputation as a bankable action hero, with his punch line, "Always bet on black".
Read More: Movies Like The Shawshank Redemtpion