When Florida based attorney Kevin Lomax, played by Keanu Reeves, gets an offer to join one of the biggest law firms in New York City, it sounds quite irresistible for him despite his mother's brooding. Lomax, who is known as a ruthless lawyer with some repute, grabs the offer and moves to New York City along with his wife. His boss and mentor, John Milton, played by Al Pacino, seems to be an embodiment of perfection as he always turns up with a solution to every problem. But Lomax's life takes a turn for the worse when his wife, played by Charlize Theron, starts breaking down, being haunted by apparitions. Initially callous to his wife's complaints, Kevin slowly begins to realize that Milton is the Devil incarnate, or in other words, the titular "Devil's Advocate!"
Directed by Taylor Hackford from a script by Jonathan Lemkin and Tony Gilroy, 'The Devil's Advocate' is a supernatural horror thriller based on Andrew Neiderman's novel of the same name. Al Pacino's character, 'The Devil' is a direct reference to the epic, 'Paradise Lost' by Milton.
Here I have tried to make a list of films that has elements of the horror, supernatural and the Devil cult in them. Though belonging to the horror genre, one does not get to witness the Devil in actual form, but rather the Devilish essence is expressed through a certain character, their deeds or through the ambiance as such. So, without further ado, here is the list of best movies similar to The Devil's Advocate' that are our recommendations. You can watch several of these movies like The Devil's Advocate' on Netflix, Hulu or Amazon Prime.
8. Costantine (2005)
John Constantine has been eternally damned in hell after a his suicide attempts when he was young. Born with the supernatural ability to communicate with half-angels and half-demons, Constantine tries to appease Heaven by sending demons back to Hell after his exorcist rituals. But the Heaven never heeds his pleas to uplift the hellish curse. Eventually, he loses interest in life and is on the verge of depression. But when Constantine crosses paths with a police detective to uncover the shroud of mystery surrounding the death of her twin sister, his life gets a new purpose. Moreover, they duo uncovers deeper and darker secrets.
Keanu Reeves plays the titular character, John Constantine in the movie which is directed by Frances Lawrence from a screenplay by Kevin Brodbin and Frank Cappello. The plot is based on the DC Comic book, 'Hellblazer.' Other cast includes Rachel Weisz, Shia LeBeouf, Tilda Swinton, Pruitt Taylor Vince, and Djimon Hounsou The character of John Constantine was introduced by the great comic book creator and writer Alan Moore while he was writing the 'Swamp Thing'.
Read More: Movies Like Fight Club
7. The Game (1997)
A wealthy banker based out of San Francisco, Nicholas van Orton lead a weird life of a loner who celebrates his birthdays alone. It is his 48th birthday and he can't help but remember that this is the exact age when his father had committed suicide. He gets the most unusual visit from his brother, Conrad, who had disappeared long ago and given his life up to addictions. While the two brothers talk and have lunch, Conrad gives Nicholas a card as a gift.
The card is an invitation to a company called CRS, Consumer Recreation Services, that designs customized games catering to participants according to things they lack in their lives. Nicholas participates, but what initially seemed as a harmless prank game soon turns out to be horrific and life-threatening ordeal. Already a loner, Nicholas is pushed to the verge of not trusting anyone and is stripped off his financial resources. He must infiltrate the company to learn of their greater ploy of possibly destroying him. 'The Game,' which is directed by David Fincher, stars Michael Douglas as Nicholas van Orton, the investment banker while Sean Penn plays his brother Conrad.
Read More: Movies Like The Game
6. The Ninth Gate (1999)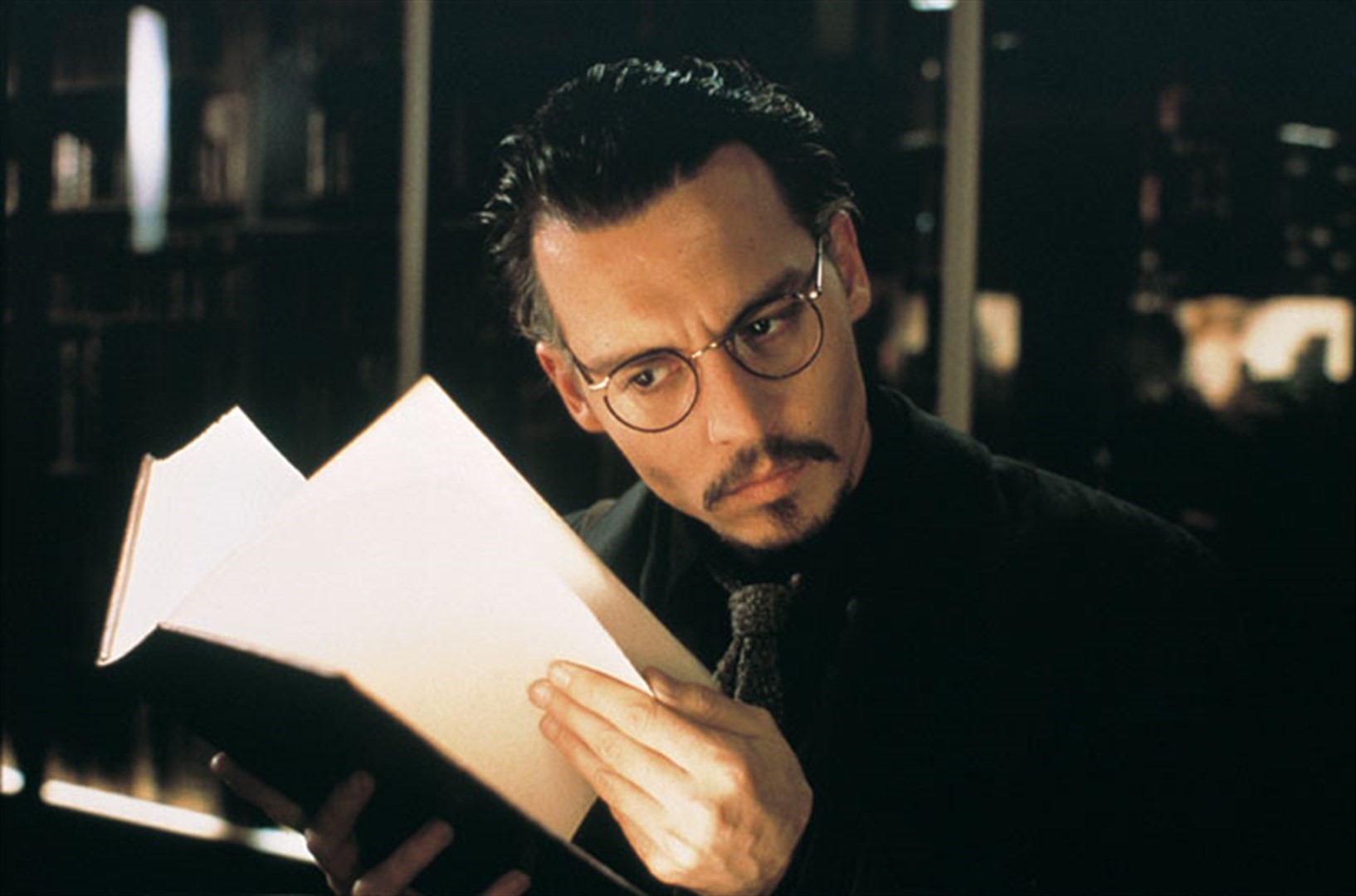 The protagonist of 'The Ninth Gate,' Dean Corso is a seasoned con-artist. He is a rare book dealer who fools people into selling him rare books at much cheaper rates. He then makes a fortune by re-selling them as invaluable artifacts to wealthy private collectors. While Conrad successfully executes his con-game, he crosses paths with a wealthy book collector named Boris Balkan, who has recently come in possession of a book called 'The Nine Gates of the Kingdom of Shadows.' A book was written by the 17th-century author Aristide Torchia, who in turn adapted the book from another mysterious book written by the Devil himself. According to lore, Torchia was later burnt for heresy.
Balkan hires Corso to retrieve the legitimate copy of the book as he believes that two of the three copies are forgeries. Moreover, the nine engravings in the book, are believed to form a riddle that can conjure up the Devil himself. Corso takes up the task reluctantly, but before he leaves for Europe he asks his friend Bernie, the bookstore owner to hide the book. Liana Telfer, who is the widow of Andrew Telfer, the collector from whom Balkan had procured the book. Liana wants the book back but Corso refuses on the face. Corso returns from Europe to find that his friend Bernie has been murdered and the posture of his dead body resembles an engraving. Corso must face more danger along his path of recovering the book with supernatural and Earthly forces on his tail.
Based on the novel titled 'The Club Dumas', by Arturo Perez-Reverte, 'The Ninth Gate' is co-written and directed by Roman Polanski. Johnny Depp plays the character of Dean Corso while Lena Olin portrays Liana Telfer. Frank Langella appears as the character Boris Balkan in the movie. Emmanuelle Seigner, James Russo, Jack Taylor, and Allen Garfield also play major roles in the movie.
Read More: Movies Like The Ninth Gate
5. The Silence of the Lambs (1991)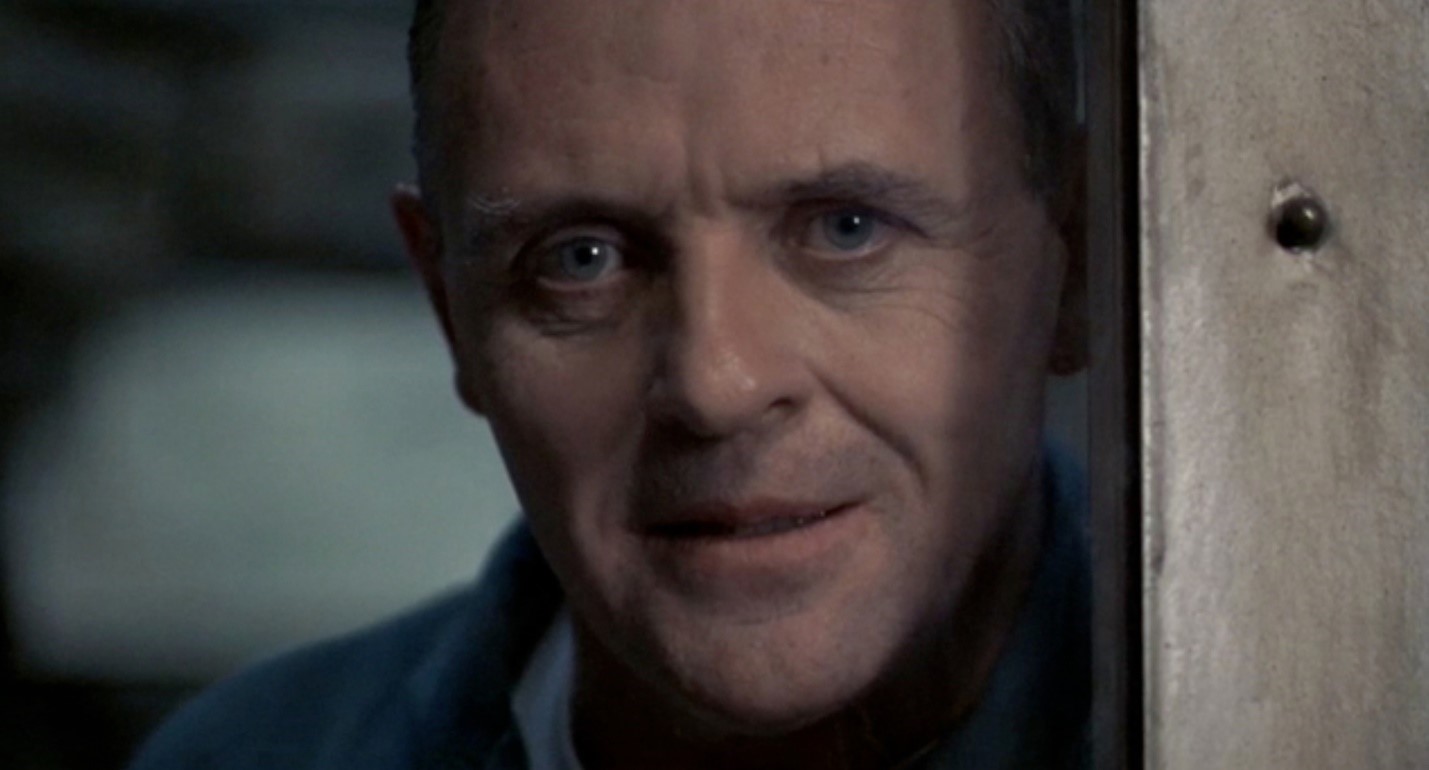 A dangerous serial killer, nicknamed "Buffalo Bill" is cut the loose out in the city. He has already claimed five lives and all his murders follow a pattern. They are young women who are heavily built, especially around the waist, the bodies were all dumped into natural water bodies and large parts of their skin have been carved out. Young Clarice Sterling is still a graduate in the F.B.I. and aspires to work in the Behavioral Science Unit under the maverick investigator Jack Crawford. While still a trainee, Clarice is deployed by Crawford to join the team that handles "Buffalo Bill" case. He asks her to question Dr. Hannibal Lector, a brilliant psychiatrist who is imprisoned in high isolation for his history of violent murders and cannibalism.
Crawford believes that Clarice being a young woman can trigger emotional responses from Lector and they can use him to gain insight into the mind of the serial killer out loose. Clarice accepts the job and meets Lector only to realize that she has locked in herself for a psychological game with the evil mastermind, who seems to extract more from her than she could from him. In exchange for expert advice, Dr. Lecture demands Clarice to emotionally expose herself to him. Being in regular contact with the devil incarnate, Clarice is caught in a test of great emotional and psychological turmoil.
'Silence of the Lambs' is directed by Jonathan Demme from a screenplay by Ted Tally, which in turn adapted from Thomas Harris's novel of the same name. Jodie Foster plays Clarice Starling opposite Sir Anthony Hopkins' stunning Dr. Hannibal Lector. Scott Glenn plays the role of Crawford in the film which also Ted Levine and Anthony Heald. 'Silence of the Lambs' swept the Academy Awards in all the top five categories which include, Best Picture, Best Director, Best Actor, Best Actress, and Best Screenplay. Jonathan Demme received the Silver Bear for Best Director at the 41st Berlin International Film Festival in 1991.
Read More: Movies Like The Virgin Suicides
4. The Changeling (1980)
'The Changeling,' to put it plainly is a ghost film. But it is a ghost film very different from the rest. Which is why it finds a place on this list. Directed by Peter Medak in 1980, it tells the story of an acclaimed composer based out of New York City who's life changes after the demise of his wife and daughter in a road accident while on vacation. Having witnessed the incident helplessly in front of his own eyes, Russell, a broken man moves out and settles down alone in an old Victorian mansion in Seattle. An agent of the local history society named Claire Norman, helps Russell find the house. Once in the house, Russell is convinced that the house is haunted by the presence of a child ghost who once lived there.
On further exploration, it becomes apparent that the spirit is not a malevolent one, but rather in need of help from the mere mortals. Something heinous and unjust happened to the child years ago and the child wants that to come out. In the form of a ghost film, the story comments on the evil deeds of men and try to point out that the Devil resides within the living. George C. Scott plays John Russell while Trish Van Devere plays Claire Norman. The screenplay was written by Russell Hunter who claimed to have experienced similar events in real-life.
3. The Omen (1976)
Robert Thorne, played by Gregory Peck, is the US Ambassador to Great Britain. He leads happy married life with his wife Katherine, played by Lee Remick. Though the couple has everything on Earth to keep them happy, they crave for a baby. Katherine gives birth to a stillborn child and then on the recommendations of a priest at the hospital, Robert agrees to adopt a healthy child whose mother has died at childbirth. They relocate to London to start life anew. But as child grows, strange events start to plague their lives. The kid's nanny commits suicide while the child seems to commit deeds of cruelty with no remorse. A priest who dares to warn the couple gets brutally killed in a freak accident. Initially passing them off as unfortunate events, the parents slowly starts believing that the child is evil incarnate.
Directed Richard Donner and written by David Seltzer, 'The Omen' had become a cult flick that spawned remakes and spin-offs, including a 2006 reboot. The original films garnered critical acclaim went on to become a commercial success and top grosser of 1976. The film earned an Oscar for Best Original Score for Jerry Goldsmith.
Read More: Movies Like Murder Mystery
2. Rosemary's Baby (1968)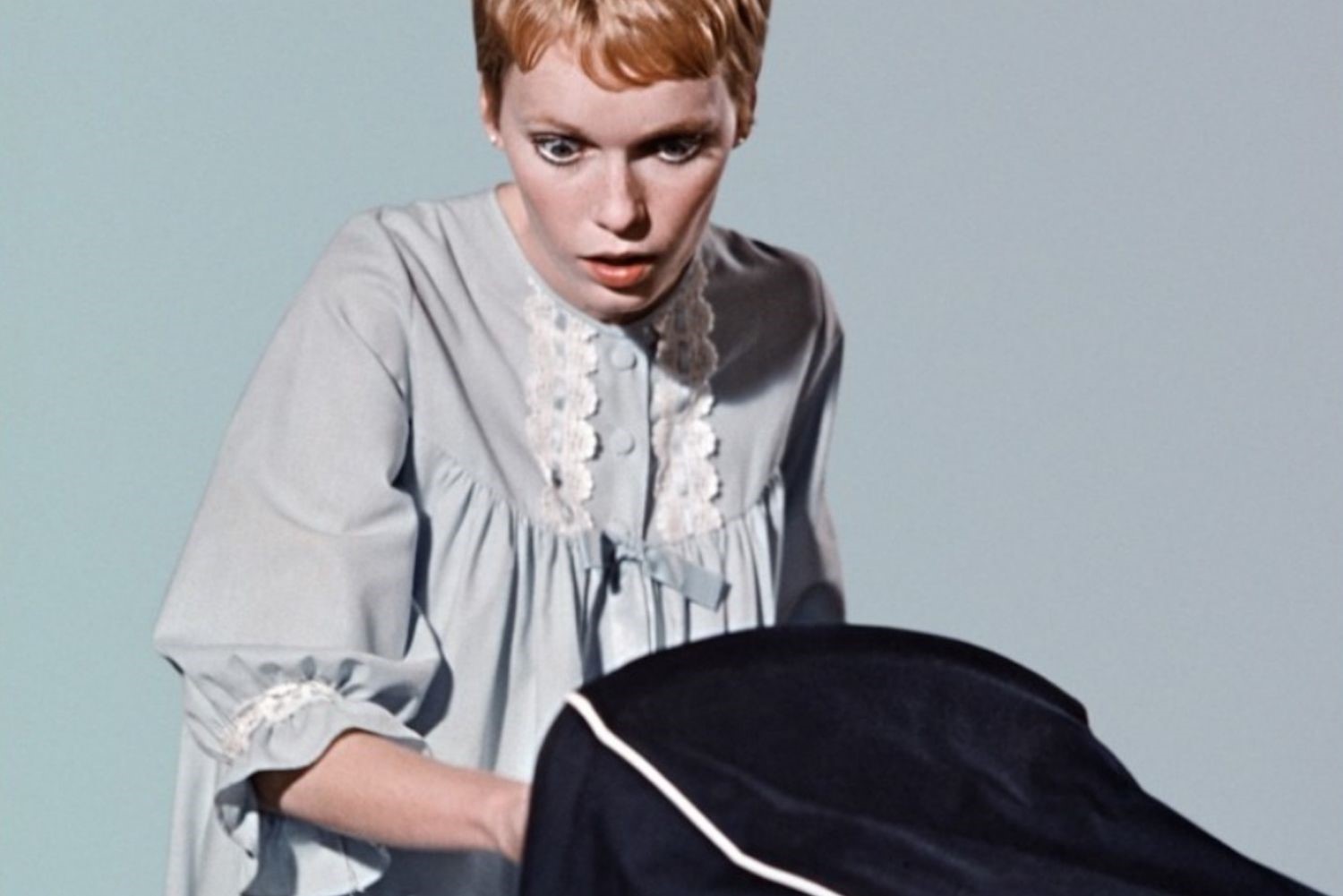 The seemingly happy couple, Guy Woodhouse and Rosemary Woodhouse, move into an apartment in Manhattan at the beginning of the horror classic 'Rosemary's Baby.' Before the couple moving in, their landlord Edward tried to dissuade them, as the building has a history of evil and unpleasant deeds. Once they have moved in, their neighbors, the elderly couple, Roman and Minnie Castevet befriend them them. Guy, who is a budding actor, also likes their company. But strange events start occurring when the only friend of Rosemary commits suicide. She starts having nightmares and hears mysterious noises. Rosemary becomes pregnant but starts getting lonely and paranoid and Guy seems to be moving away from her, being involved with his professional life. As the days pass by Rosemary gets convinced that her seemingly helpful neighbors are not as innocent as they appear, she fears they have evil plans ready for her newborn child.
'Rosemary's Baby', written and directed by Roman Polanski and is a part of his 'Apartment Trilogy.' Mia Farrow plays Rosemary while John Cassavetes portrays Guy Woodhouse. The film has received great critical acclaim worldwide and deals with issues of paranoia, mental health, women's liberation, and Christianity, among other. In 2014, the Library of Congress selected 'Rosemary's Baby' for preservation in the National Film Registry as they thought it to be, "culturally, historically, or aesthetically significant."
1. Angel Heart (1987)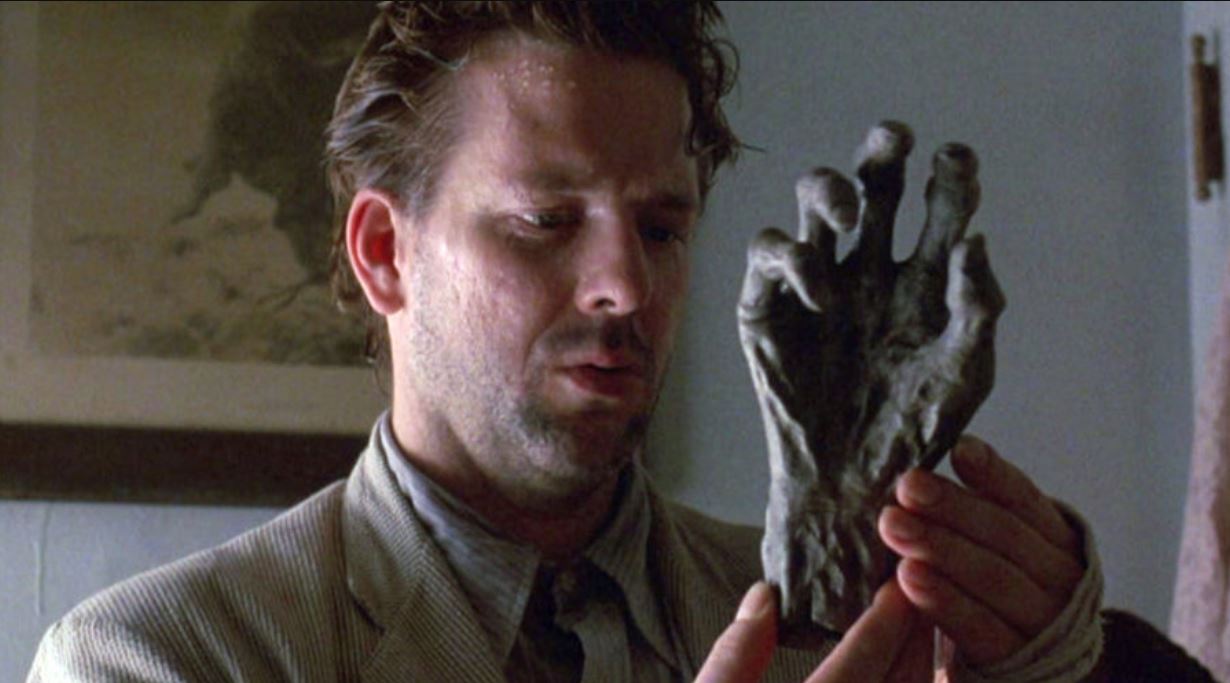 The final film on the list, 'Angel Heart' is perhaps the one that comes closest to 'The Devil's Advocate,' in terms of the story, the characters, and the theme. 'Angel Heart' is written and directed by Alan Parker and is an adaptation of William Hjortsberg's novel called 'Falling Angel' written in 1978. In 1955 New York City, A mysterious man named Louis Cyphre, played by Robert De Niro, hires a Private Detective, Harry Angel, portrayed by Mickey Rourke. Cyphre does mention that there is a specific reason why he chose him but does not disclose it.
Cyphre tasks him with finding out about an ex-singer and World War II veteran called Johnny Favorite who was put in the hospital due to injuries sustained from the war but disappeared under mysterious circumstances. Harry embarks upon the case but soon every person he questions regarding Johnny Favorite are murdered one by one. Harry must progress and find out the mystery behind Johnny's identity. Is the unraveling the truth about someone missing or just playing a pawn in the game of someone with a sinister plan?
Read More: Movies Like The Sixth Sense