'JUNG_E' is a South Korean film written and directed by Yeon Sang-ho ('Hellbound'). The science fiction thriller is set in the 22nd century and follows humanity's efforts to stop an ongoing war. Yun Seo-Hyun, a brilliant scientist, develops an AI with combat abilities that will power robots to change the tide of the war. The AI is modeled after Seo-Hyun's mother, Yun Jung-Yi, a legendary mercenary who nearly ended the war.
The action-packed film explores a mother and daughter's relationship through the concepts of war, technology, and artificial intelligence. If you enjoyed the movie's combination of heartfelt storytelling and exploration of post-apocalyptic earth, you must be looking for more such movies to stream. In that case, we have compiled a list of similar films for you. You can watch most of these movies like 'JUNG_E' on Netflix, Amazon Prime, and Hulu!
8. Hitman: Agent 47 (2015)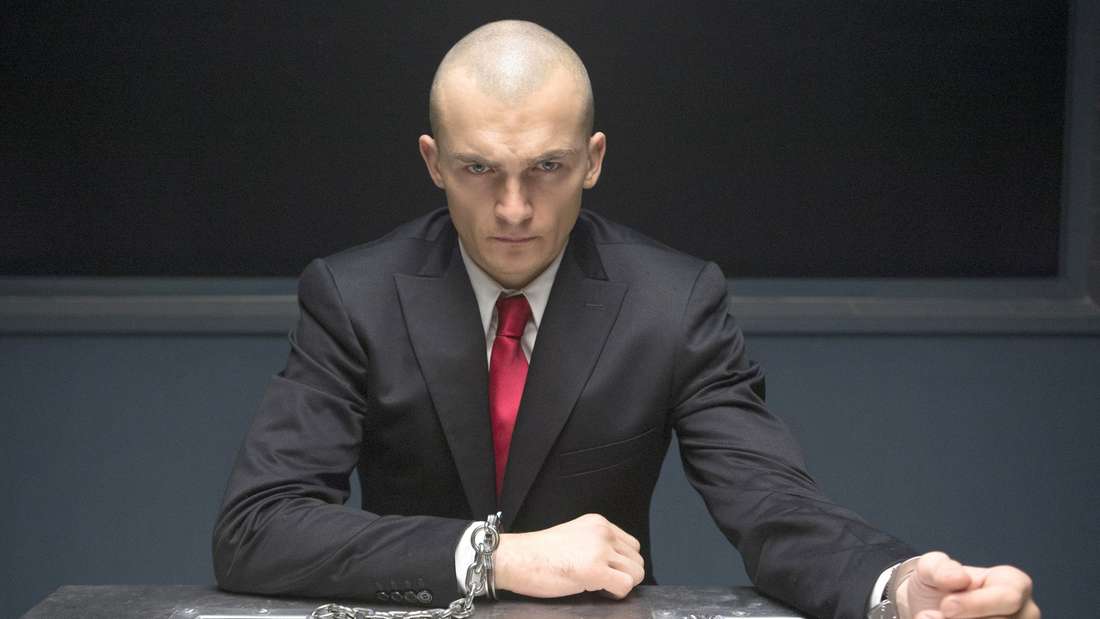 'Hitman: Agent 47' is an action thriller film directed by Aleksander Bach. It is based on the Hitman video game series and follows the titular Agent 47, a mysterious hitman. Rupert Friend, Hannah Ware, Zachary Quinto, and Ciarán Hinds play the lead roles. The movie follows Agent 47, a genetically engineered assassin, who undertakes a mission to reunite a young woman with her father. In the process, he learns devastating secrets about his own origin. The action-packed movie's break-neck pacing and thematic handling of cloning will remind viewers of 'JUNG_E.' Viewers who enjoy stylized action over emotional storytelling will enjoy the movie.
7. Peninsula (2020)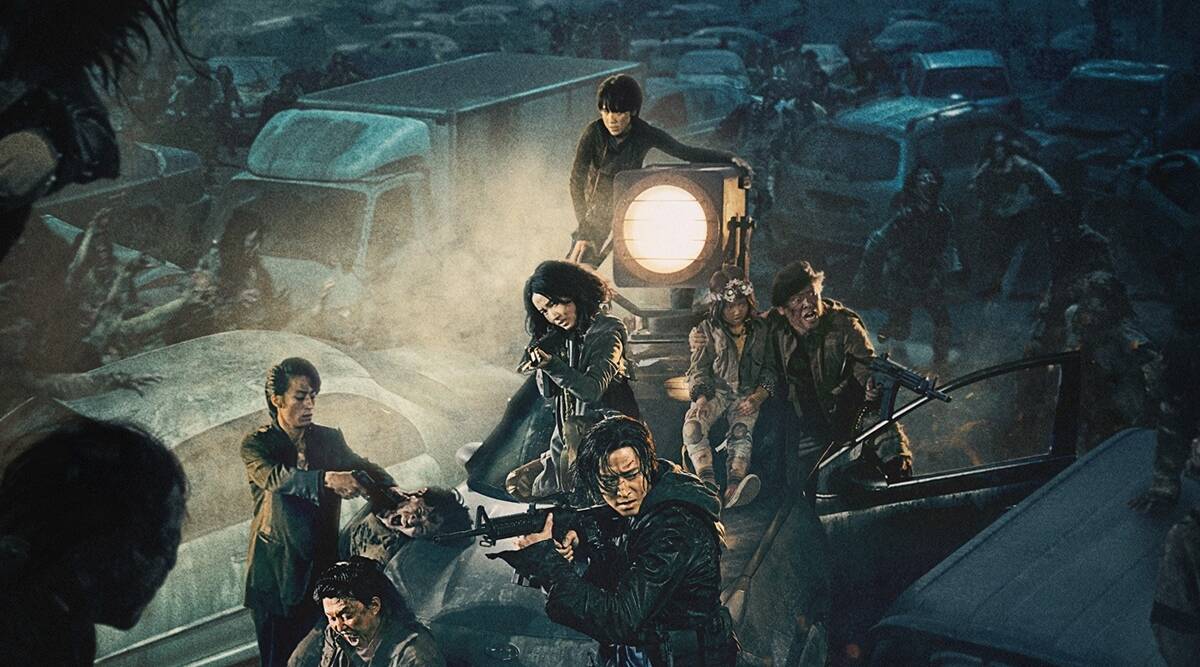 'Peninsula' (also known as 'Train to Busan Presents: Peninsula') is a South Korean film directed by Yeon Sang-ho. The action horror film is a standalone sequel to the 2016 film 'Train to Busan.' It follows a former soldier who leads a military unit on an ambitious heist. The team is tasked with retrieving a truck full of money from the wastelands of the Korean peninsula inhabited by zombies. The movie examines post-apocalyptic earth through the tropes of the zombie genre and has the same creative team as 'JUNG_E.' Therefore, viewers will definitely enjoy the horror-geared look at humanity's future.
6. I, Robot (2004)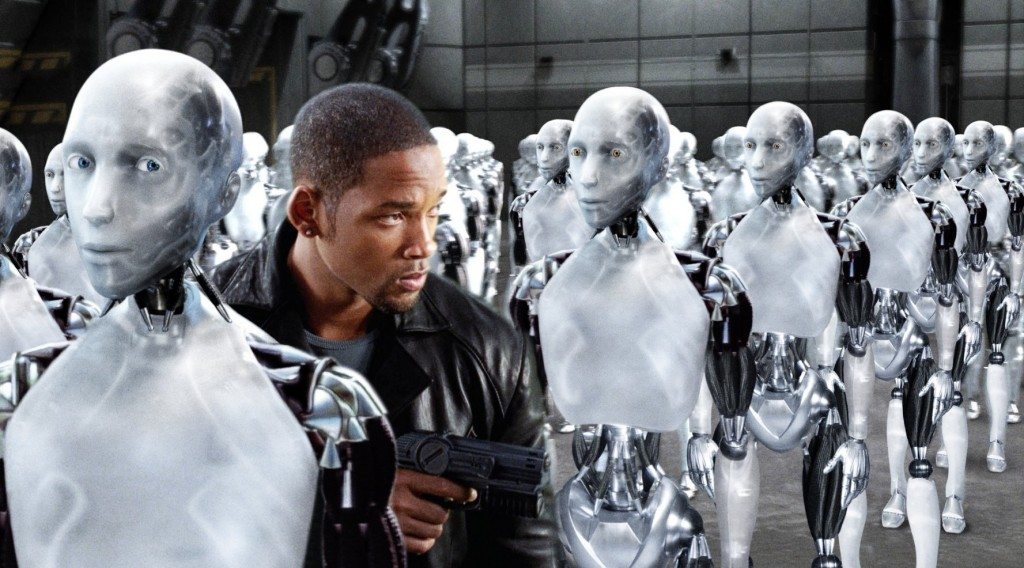 Directed by Alex Proyas, 'I, Robot' is a science fiction action film loosely inspired by Isaac Asimov's 1950 short story collection of the same name. It stars Will Smith as Detective Del Spooner, a Chicago Police detective. He investigates the murder of Dr. Alfred, a US Robotics scientist. However, Del is forced to take the help of a robot psychologist to determine if a robot has broken the law. The movie explores the moral implications of creating AI-powered robots and their treatment, making it similar to 'JUNG_E.' However, 'I, Robot' dives deep into its philosophical themes and also makes some poignant social commentary.
5. Oxygen (2021)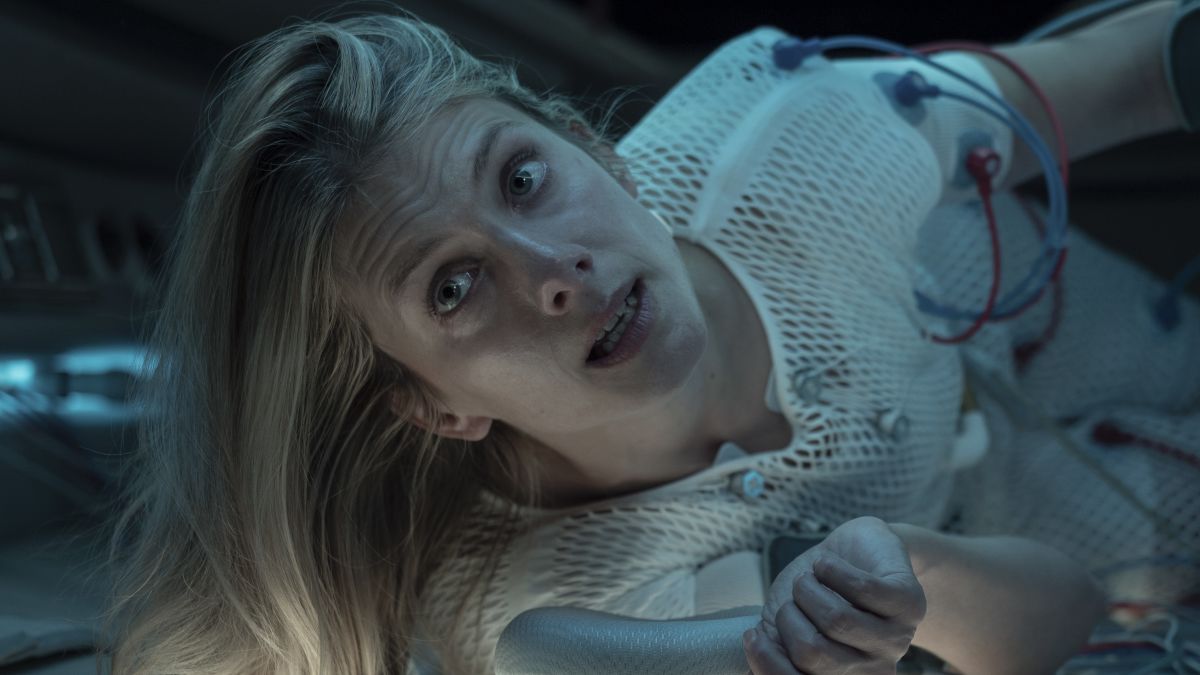 'Oxygen' is a science fiction thriller film directed by Alexandre Aja. The French-language movie stars Mélanie Laurent, Mathieu Amalric, and Malik Zidi in the lead roles. It revolves around a woman who wakes up in a cryogenic chamber with no recollection of her past. Furthermore, she must find a way out before running out of air. While the film's plot and treatment are drastically different from 'JUNG_E,' it still toys with the concept of artificial intelligence and humanity's survival in the near future. With a unique take on similar themes and riveting performances, 'Oxygen' is definitely worth your time.
4. Seo Bok (2021)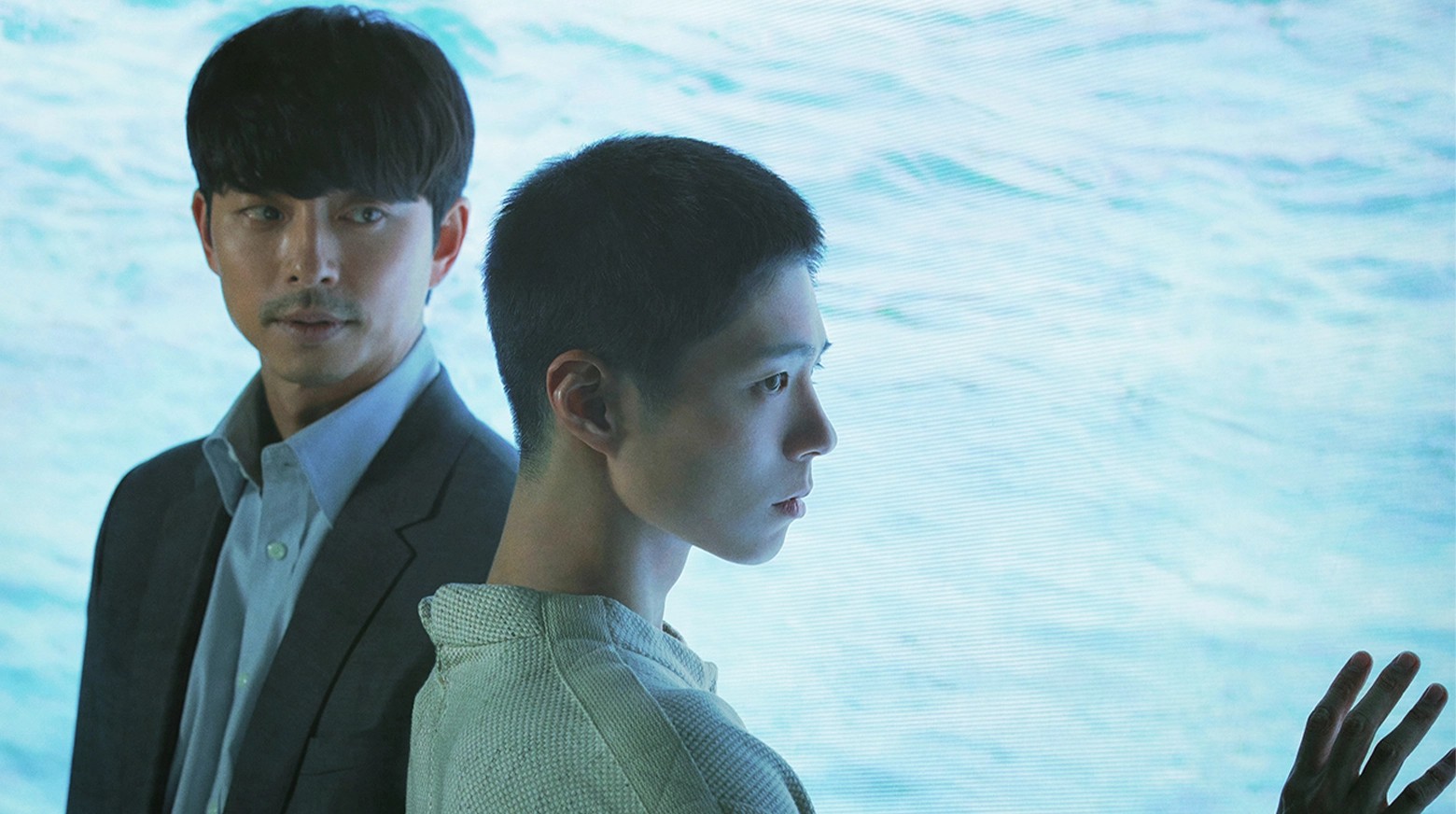 'Seo Bok' is a South Korean sci-fi action film directed by Lee Yong-Ju. It features Gong Yoo and Park Bo-gum in the lead roles. The film follows Min Gi-Heon, a former intelligence agent, who finds Seo Bok, the first human clone. The duo is forced to navigate dangerous situations as several forces try to seize the clone for their own purposes. Compared to 'JUNG_E,' the film takes a grounded approach and is devoid of military aspects. Nontheless, it poses some poignant questions about immortality superficially. Therefore, 'Seo Bok' will please viewers who prefer an emotionally charged narrative.
3. Natural City (2003)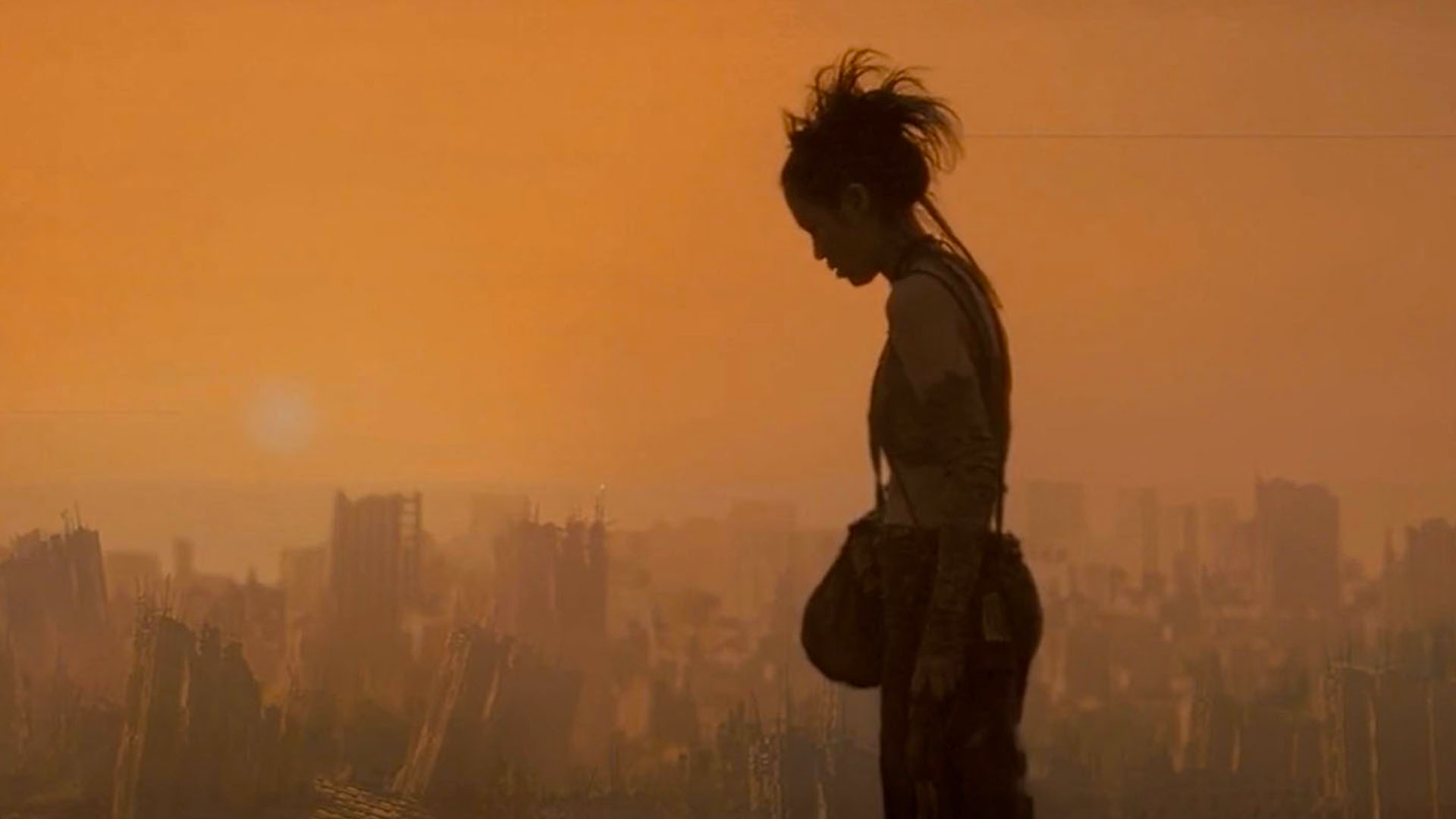 Written and directed by Min Byeong-Cheon, 'Natural City' is a science fiction film that explores a dystopian future for humanity. It follows Police officers R and Noma, who are tracking down a group of renegade cyborgs. In the near future, cyborgs are engineered to live only three years but discover a solution to extend their lifespan. However, humans are determined to squash their rebellion. Like 'JUNG_E,' the film incorporates elements such as robots, artificial intelligence, and rebellion in a post-apocalyptic world. Moreover, the movie's visual style and action sequences will remind viewers of 'JUNG_E.'
2. Æon Flux (2005)
'Æon Flux' is a science fiction action film directed by Karyn Kusama. It is based on the animated series of the same name created by Peter Chung. The film stars Charlize Theron as the titular character, a member of an underground organization tasked with assassinating a high-ranking government official. However, she soon uncovers a deeper conspiracy that threatens the entire world. Similar to 'JUNG_E,' the movie is set in a post-apocalyptic future and features the concepts of cloning and artificial intelligence while telling a character-focused story. Hence, viewers who like movies with flashy action sequences and a complex narrative structure will enjoy the film.
1. I Am Mother (2019)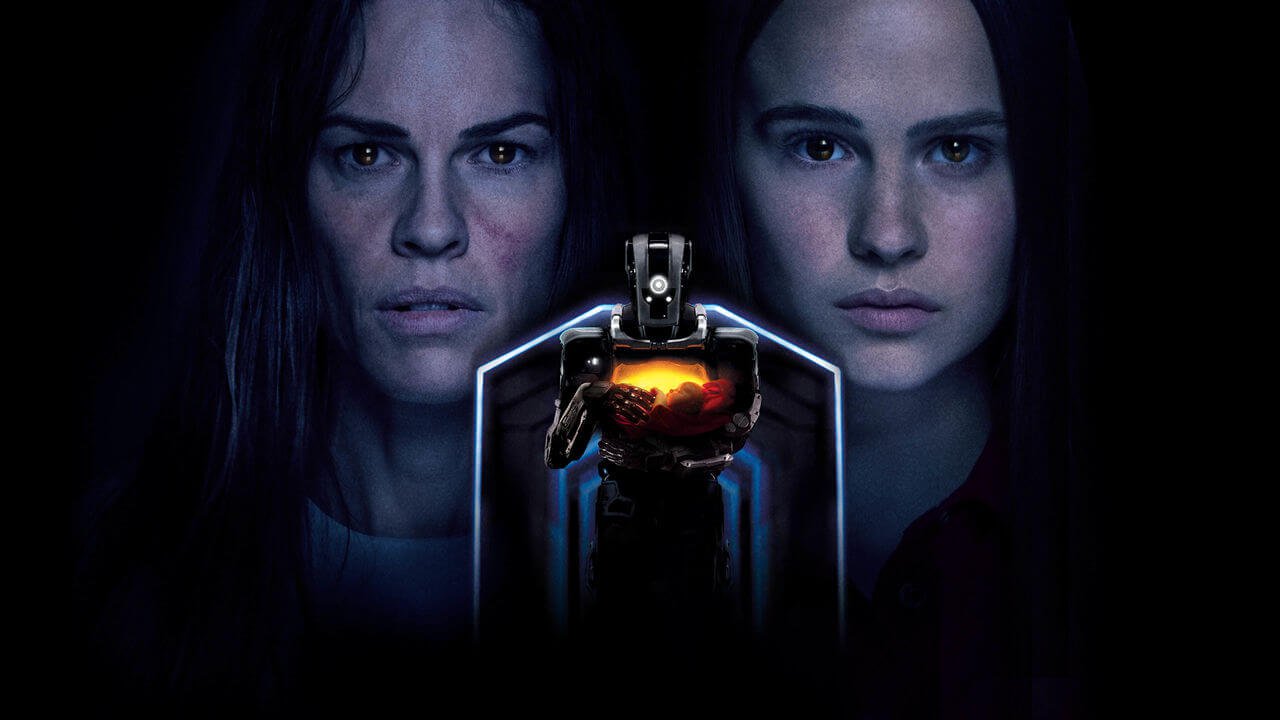 'I Am Mother' is an Australian cyberpunk thriller film directed by Grant Sputore. It stars Clara Rugaard, Luke Hawker, Rose Byrne, and Hilary Swank in the lead roles. The film takes place in a post-apocalyptic bunker where a young girl, referred to as Daughter, is raised by Mother, an artificial intelligence-powered robot. While the Mother teaches Daughter about the nature of humanity, the arrival of a mysterious stranger creates tension between the robot and the girl. Like 'JUNG_E,' a mother-daughter relationship forms the movie's emotional core as it explores ideas of robots and artificial intelligence in a world where humanity's survival is bleak.
Read More: Netflix's JUNG_E Ending, Explained