'Step Brothers' is a comedy film that revolves around Brennan and Dale, two men well into their 30s who are unemployed and are still living with their respective single parents. But when Brennan's mother and Dale's father fall in love with each other and decide to get married, the two are forced to live under the same roof. Highly territorial, both men fight like cats and dogs at every chance they get, all the while their parents try to make them more responsible by arranging job interviews for them. But will Brennan and Dale outgrow their childishness?
Directed by Adam McKay, the 2008 film features Will Ferrell and John C. Reilly in the lead roles. If you enjoyed the film's premise, then here is a list of recommendations that we believe you would enjoy. You can watch most of these movies similar to 'Step Brothers' on Netflix, Hulu, or Amazon Prime.
8. A Night at the Roxbury (1998)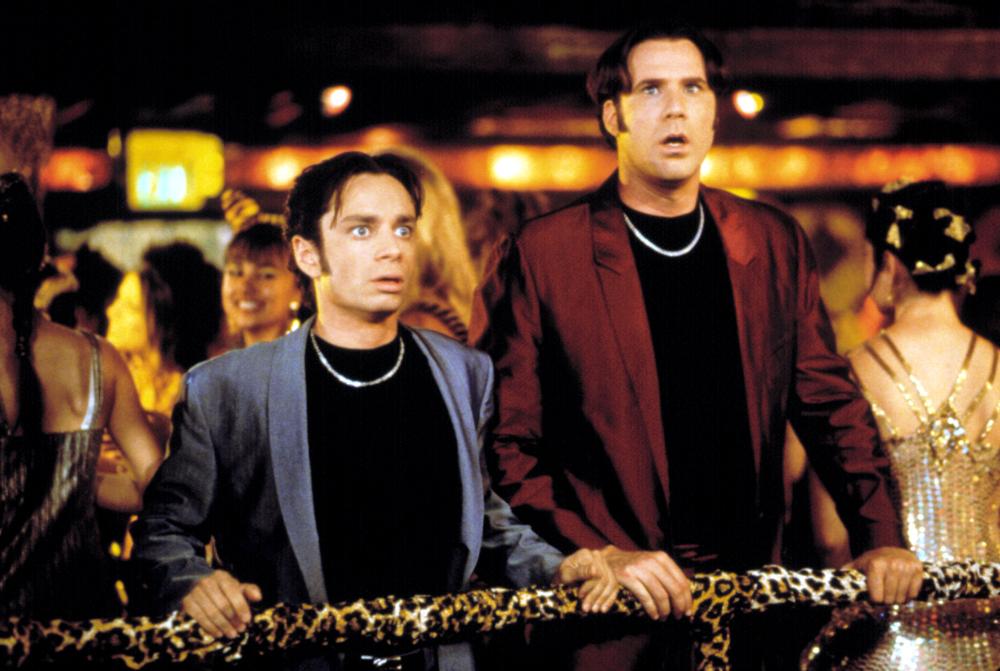 Brothers Steve (Will Ferrell) and Doug Butabi (Chris Kattan) dream of opening their own night club which is on par with the Roxbury, the greatest nightclub in town. But the only problem is that they have never been inside the nightclub they covet so much. So, when an opportunity presents itself to get into the Roxbury, the brothers take it with hilarious results. Directed by John Fortenberry, Steve and Doug, like Brennan and Dale, have an idea for a business in 'A Night at the Roxbury,' but their road to success is filled with the potholes of their ineptitude which the viewers will find entertaining.
7. Blades of Glory (2007)
Figure skaters Chazz Michael Michaels (Steve Ferrell) and Jimmy MacElroy (Jon Heder) are rivals both on and off the ice. A fight between the two led them to be banned from competitive men's figure skating for three years. But not one to give up and eager to be in the spotlight again, the two decide to put aside their differences and participate as a male-male pair team.
However, would they be able to forget their rivalry to fulfill their dreams, or will it all go down in flames? This sports comedy film is directed by Josh Gordon and Will Speck and is quite similar to 'Step Brothers' in the way that though Chazz and Jimmy initially come together to make something of themselves, it is their close proximity that leads to disaster instead.
6. The Other Guys (2010)
Danson (Dwayne Johnson) and Highsmith (Samuel L. Jackson) are famous detectives and heroes of the police department. But when things go awry for them, the "other guys" Terry Hoitz (Mark Wahlberg) and Allen Gamble (Will Ferrell) have to take charge and bring the bad guys to justice. The only problem is that Terry is too reckless about everything and Allen is risk-averse. Will Terry and Allen be able to jump across their hurdles in time to save the day? Directed by Adam McKay, this buddy-cop comedy film sees Terry and Allen coming out of their comfort zone and drastically changing their lives, much like Brennan and Dale in 'Step Brothers.'
5. Talladega Nights: The Ballad of Ricky Bobby (2006)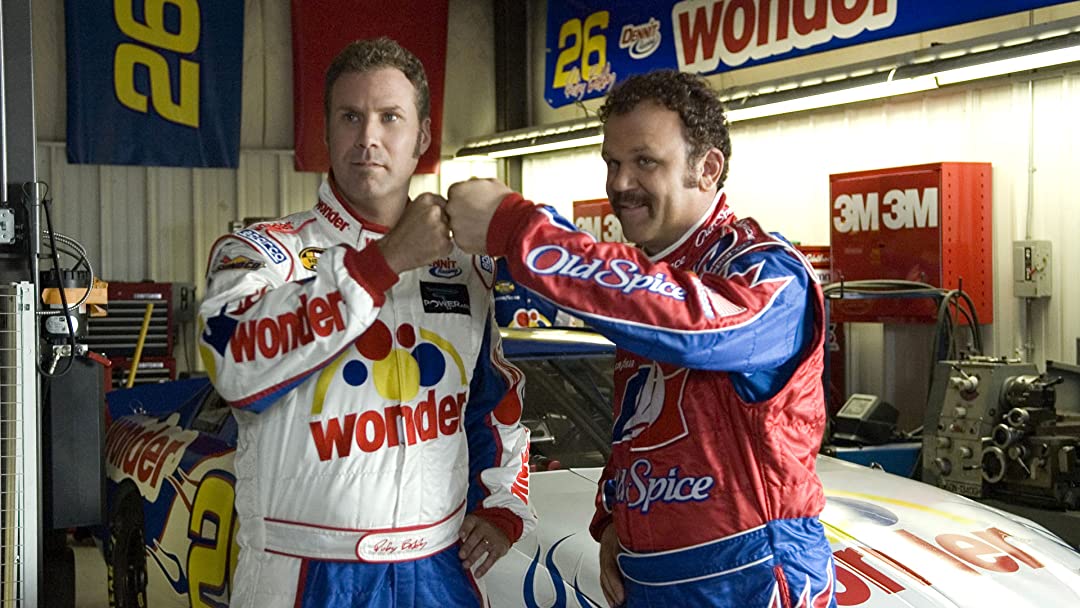 Ricky Bobby (Will Ferrell) and Cal Naughton Jr. (John C. Reilly) are best friends and fellow NASCAR drivers on the same team. But when an accident causes Ricky to start losing races, because of which Ricky's wife moves in with Cal, a rift forms between the two. But Cal still considers Ricky a friend, and when the latter decides to come back to the racing scene after a hiatus, he teams up with him to take down those who orchestrated Ricky's accident. The film, directed by Adam McKay, sees Will Ferrell and John C. Reilly team up against a common enemy much like how they did in 'Step Brothers.'
4. Bill & Ted's Excellent Adventure (1989)
Bill (Alex Winter) and Ted (Keanu Reeves) are high school students who dream of starting a band together. But because of Ted's failing grades in History class, his parents threaten to send him to military school. Not willing to part ways, the best friends are helped by Rufus, a man from the future who reveals to them how pivotal their band will be for peace in the future and offers them the use of his time machine to help them get a passing grade in history.
Directed by Steven Herek, 'Bill & Ted's Excellent Adventure' is a surrealist sci-fi comedy film that has music as a central theme, in pursuit of which Bill and Ted explore time itself. Similarly, in 'Step Brothers,' everything that Dale and Brennan do is to establish their entertainment company that deals in music.
3. Harold & Kumar Go to White Castle (2004)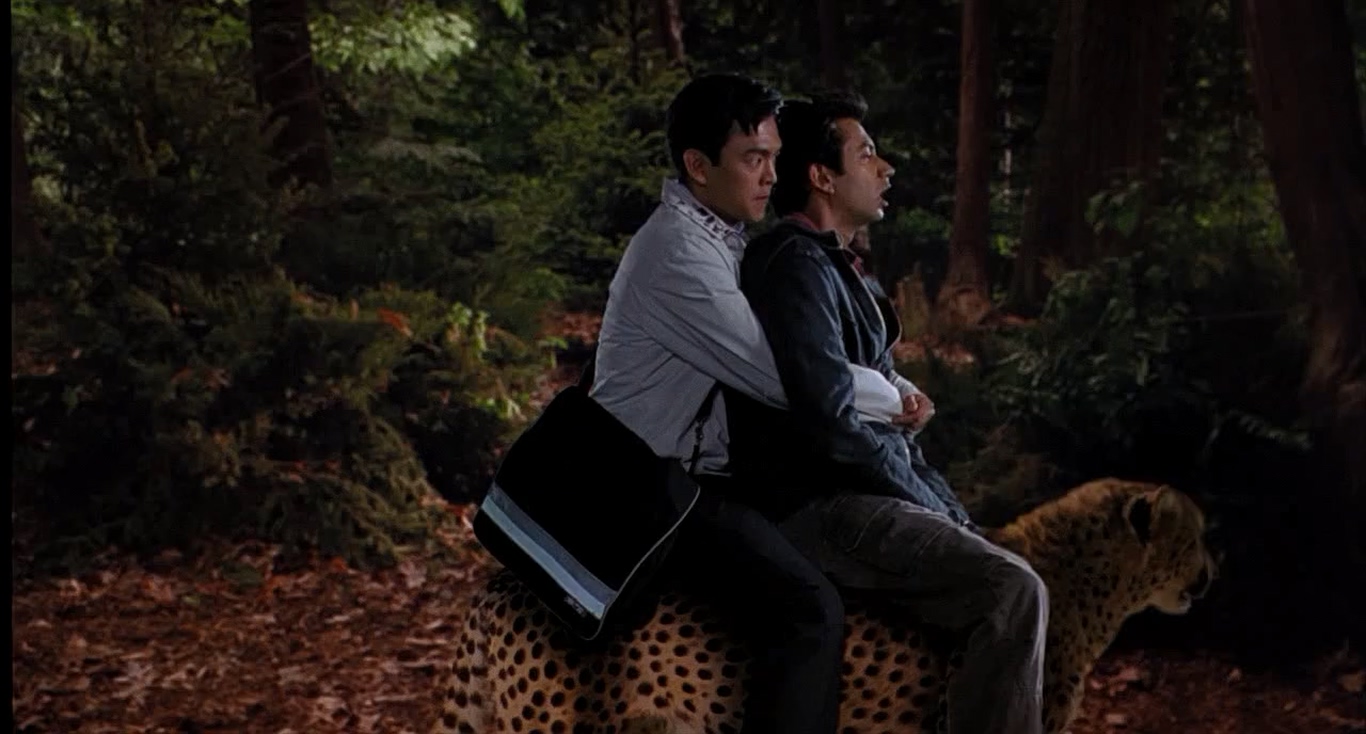 Harold Lee (John Cho) and Kumar Patel (Kal Penn), after hours of smoking and getting high, start craving burgers. But not just any burger would do — what they need are burgers from White Castle, a fast food chain restaurant, the ad for which they saw on television. Having nothing better to do, the two decide to take a nighttime drive to the restaurant, but their quest for burgers keeps getting derailed by inexplicable situations and unexpected people. The film is directed by Danny Leiner and is quite similar to 'Step Brothers' in its depiction of a strong friendship falling apart and then being patched up at the story's conclusion.
2. Old School (2003)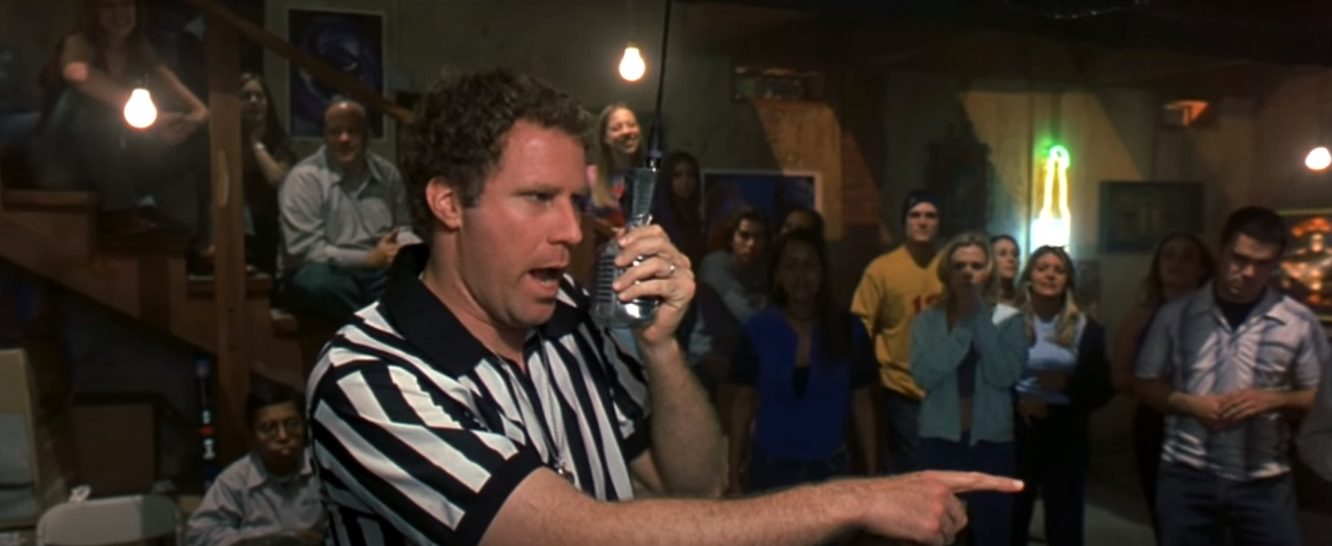 Mitch (Luke Wilson), Frank (Will Ferrell), and Beanie (Vince Vaughn) are friends from college who, disillusioned and dissatisfied with their lives, decide to recreate the "college experience" for themselves and others like them by creating a frat house on their former college campus. The only problem is that it has quite been some time since they graduated and all three of them are well into their 30s. Directed by Todd Phillips, the childish antics of Mitch, Frank, and Beanie as grown men in 'Old School' will remind fans of 'Step Brothers' of the shenanigans Dale and Brennan pulled all the time.
1. Superbad (2007)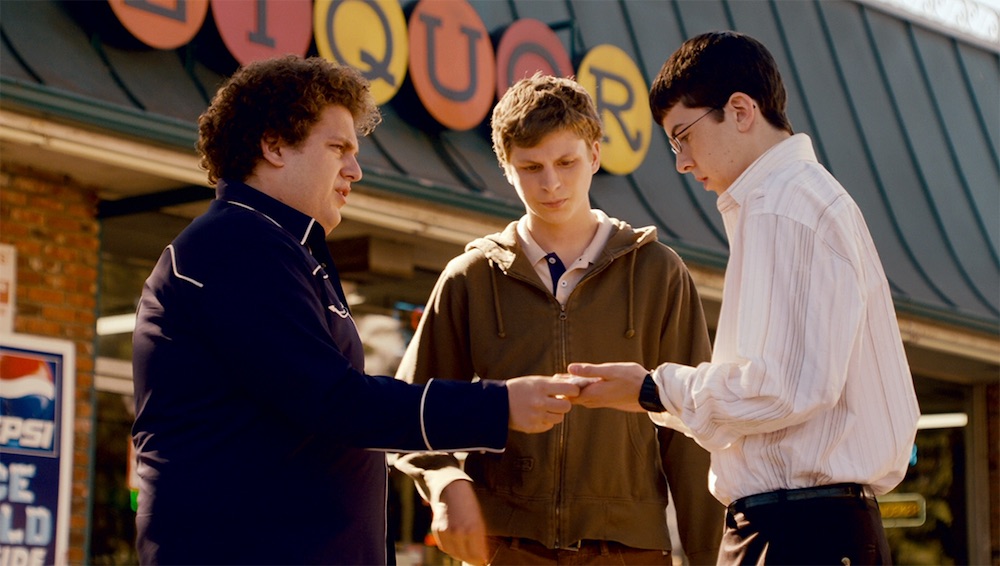 Seth (Jonah Hill) and Evan (Michael Cera) are best friends who are on their way to graduating high school but don't want to go to college without losing their virginity first. A chance to do so presents itself when the two of them are invited to a party, and the responsibility of buying alcohol falls on their shoulders. But one mishap to the next keeps derailing them, while the fact that the two of them are going to different colleges puts a strain on their friendship. Directed by Greg Mottola, Seth and Evan's realization that the dynamic between them will change permanently and accepting it in 'Superbad' is reminiscent of Dale and Brennan's situation in 'Step Brothers.'
Read More: Best Family Comedy Movies