'The Son' is a drama film that revolves around the relationship between Peter Miller (Hugh Jackman) and his son, Nicholas (Zen McGrath). Peter has been an absentee father for most of Nicholas's life, having cheated on the 17-year-old's mother, Kate (Laura Dern), when he was still a child and leaving the two by themselves. But when Kate comes knocking on Peter's door and tells him that his son is going through depression and has even tried to harm himself, Peter takes on the role of a father that he'd been neglecting all this time.
Directed by Florian Zeller, 'The Son' paints a bittersweet picture of the complex relationship between parent and child. It shows the consequences the separation of the parents could have on a child, especially their mental health. If you are looking for films that touch upon identical themes, then we have a few recommendations that you'd surely like. You can watch most of these movies similar to 'The Son' on Netflix, Hulu, or Amazon Prime.
8. Rabbit Hole (2010)
'Rabbit Hole' is a drama film that follows Rebecca (Nicole Kidman) and Howard Corbett (Aaron Eckhart) as they try to piece their lives back together after the death of their 4-year-old son in a car accident. 8 months after their son's death, the parents decide to join group therapy together, but the rift that has formed between them over their mutual loss keeps widening as both fail to communicate with each other due to their own grief. Directed by John Cameron Mitchell, 'Rabbit Hole' isn't about a parent-child relationship like 'The Son,' but focuses on what happens after the loss of a child to both the parents and those around them – a feeling that the latter film also explores, albeit in a limited capacity.
7. Fences (2016)
'Fences' revolves around Troy Maxson (Denzel Washington) and his family in 1950s Pittsburgh. He lives with his wife Rose (Viola Davis) and son Cory (Jovan Adepo), working as a garbage collector to sustain a living for the entire family. A former athlete with squashed dreams of going pro, Troy has a very rigid mentality when it comes to his perception of how the world works, especially for black men. When he finds out that his son might have a shot at playing football in college, Troy actively does everything he can to dissuade Cory, believing his son would suffer the same fate he did and wants him to get a job instead.
Directed by Denzel Washington himself, the period drama film depicts the repetition of a cycle of abuse that started with Troy's father, whom he repeated with his son (though mentally). This echoes the cycle of neglect in 'The Son,' starting with Peter's father and then continued by Peter, who tries to redeem himself too late.
6. Beautiful Boy (2018)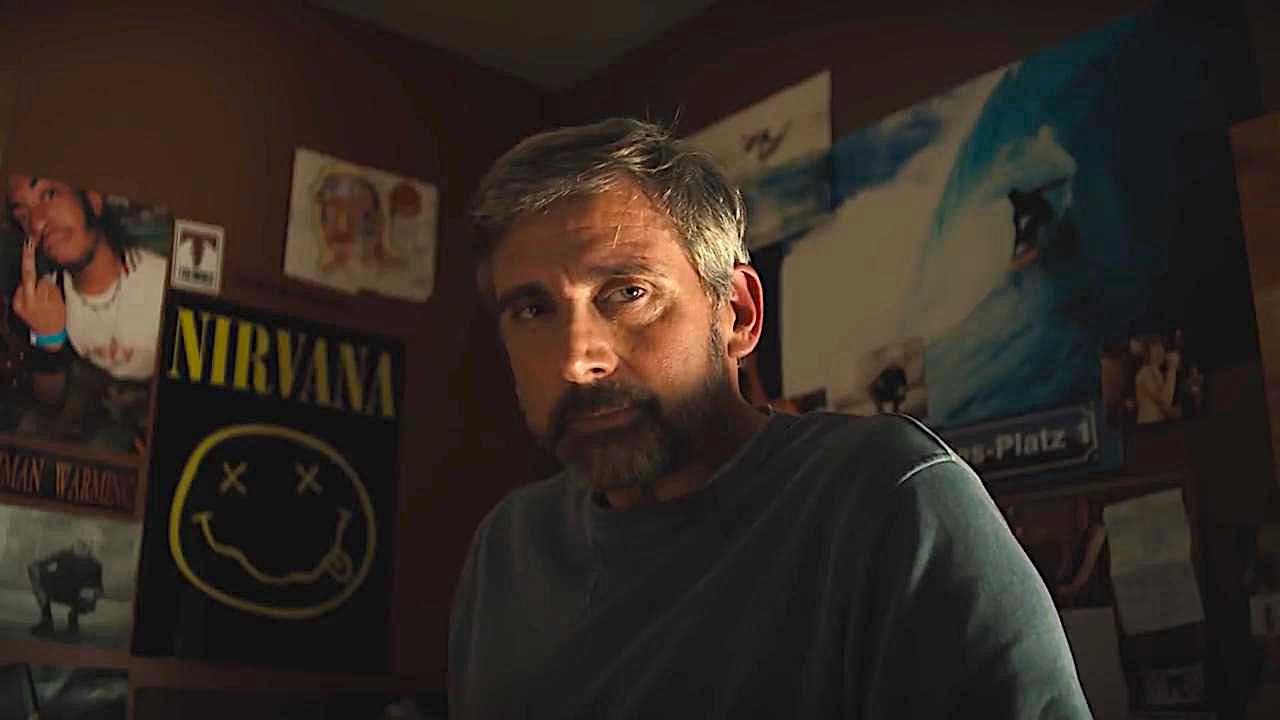 Based on the memoirs 'Beautiful Boy: A Father's Journey Through His Son's Addiction' and 'Tweak: Growing Up on Methamphetamines' by David and Nic Sheff, respectively, 'Beautiful Boy' is a true life story of a young man's struggle with addiction and his father's attempts to rehabilitate him. David (Steve Carell) is aware that his son, Nic (Timothée Chalamet), is a drug user and gives him unconditional support as he checks him into rehab every time that he relapses.
Nic, on the other hand, struggles with depression and falls back on drugs when things become too much for him to cope with. The story follows their developing bond with each other through Nic's constant attempts at rehabilitation and his unfortunate relapses into drug use. Directed by Felix van Groeningen, 'Beautiful Boy' echoes 'The Son' in its portrayal of how difficult it is for the parent of a child struggling with depression to stay patient and understanding all the time, especially when the child thwarts every opportunity to heal.
5. The Judge (2014)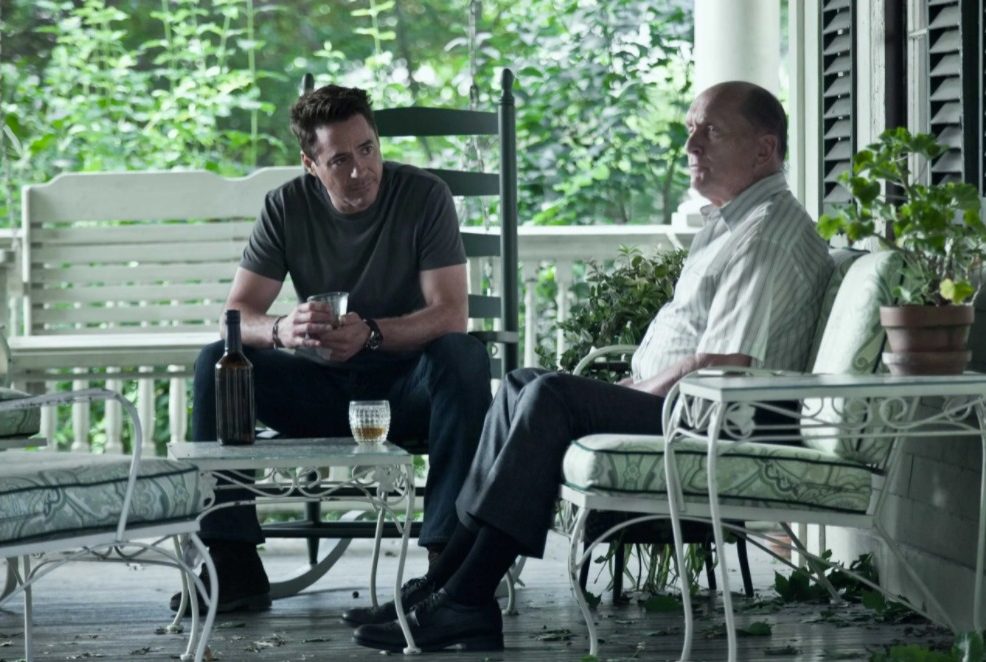 'The Judge,' directed by David Dobkin, is a legal drama film that depicts a complicated relationship between Hank Palmer (Robert Downey Jr.) and his father, Joseph Palmer (Robert Duvall). Hank is a successful lawyer and has been estranged from his father, who is a judge, for quite a few years now. This is due to the fact that Joseph was the presiding judge in a car accident case that Hank was involved in when he was a teenager.
Wanting to teach his son a lesson, Joseph sent Hank to juvie instead of assigning him community service. However, when Joseph is accused of murder, Hank takes on the role of his defense counsel, and the father-son duo finally learn things about each other that shine a new light on their relationship. Much like 'The Son,' 'The Judge' is centered around the theme of a neglectful father whose actions result in his estrangement from his son and then, later on, his attempts to reconcile with him.
4. C'mon C'mon (2021)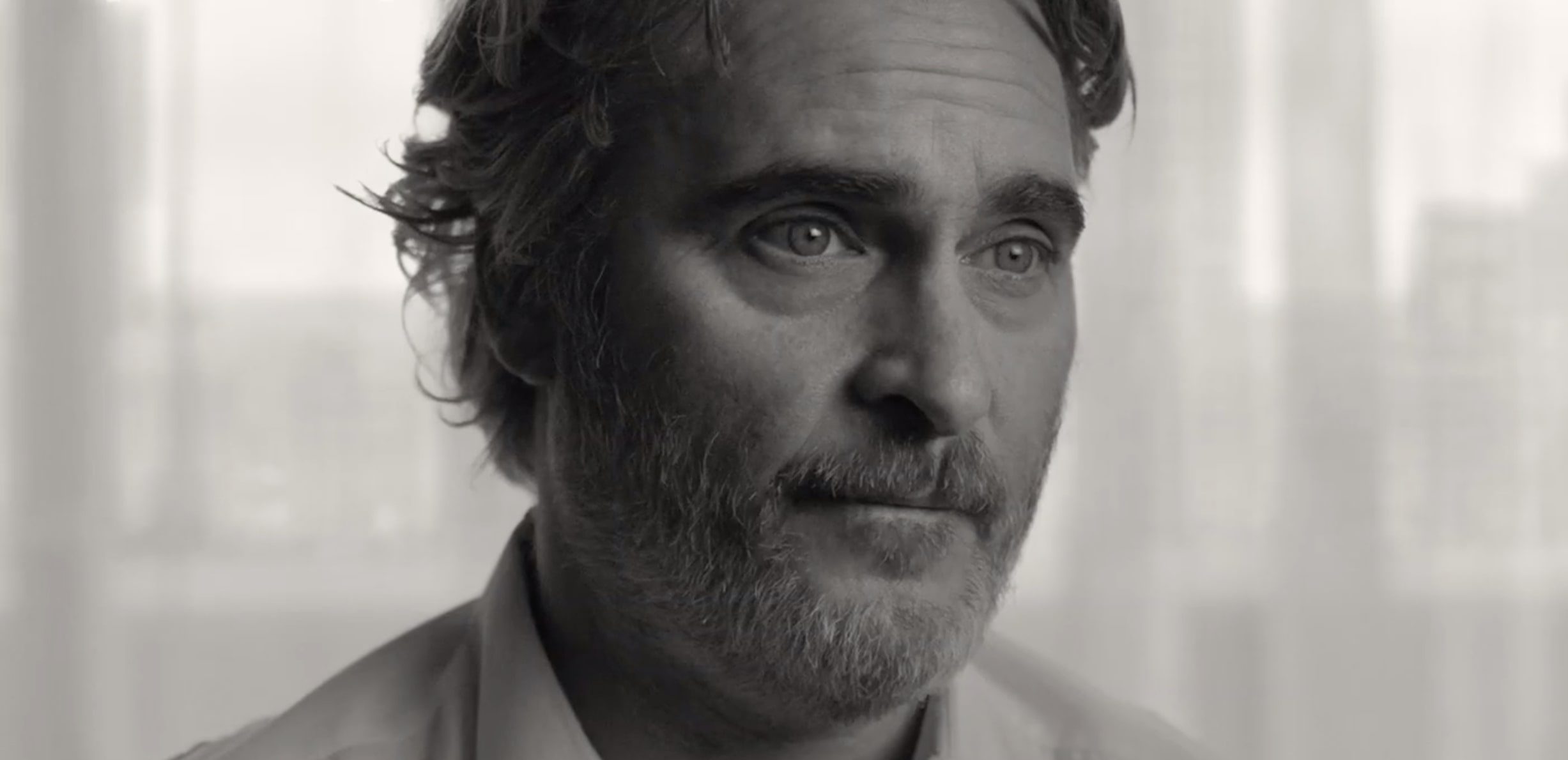 'C'mon C'mon' narrates the story of Johnny (Joaquin Phoenix), a middle-aged radio journalist, who agrees to take care of his nephew Jesse (Woody Norman) while his sister, Viv (Gaby Hoffman), travels to Oakland to help her estranged husband (who struggles with bipolar disorder) settle into his new home. Working on a project that involves traveling across the US to interview children about their perspective on the future, Johnny takes Jesse along for the ride as well.
The two of them bond with each other over the course of the journey, as Jesse teaches Johnny what it's like to care for somebody wholeheartedly. 'C'mon C'mon,' directed by Mike Mills, depicts the positive impact simply listening to a child can have on their well-being, as well as removes the stigma around mental health issues, much like 'The Son.'
3. Ordinary People (1980)
Directed by Robert Redford, 'Ordinary People' revolves around the Jarrett family, who are grieving over the death of their eldest son, Buck (Scott Doebler). Soon afterward, the family has to deal with yet another crisis in the form of their younger son Conrad's (Timothy Hutton) suicide attempt. Conrad's mother, Beth (Mary Tyler Moore), who favored her eldest son, gives Conrad the cold shoulder after his suicide attempt.
In contrast, his father, Calvin (Donald Sutherland), tries to bond and understand his son instead as he goes through therapy to deal with his mental health issues. The film is based on the eponymous novel by Judith Guest, published in 1976, and is similar to 'The Son' in its portrayal of a son who is suicidal, and his father's heartfelt attempt to understand and help him through it.
2. Kramer vs. Kramer (1979)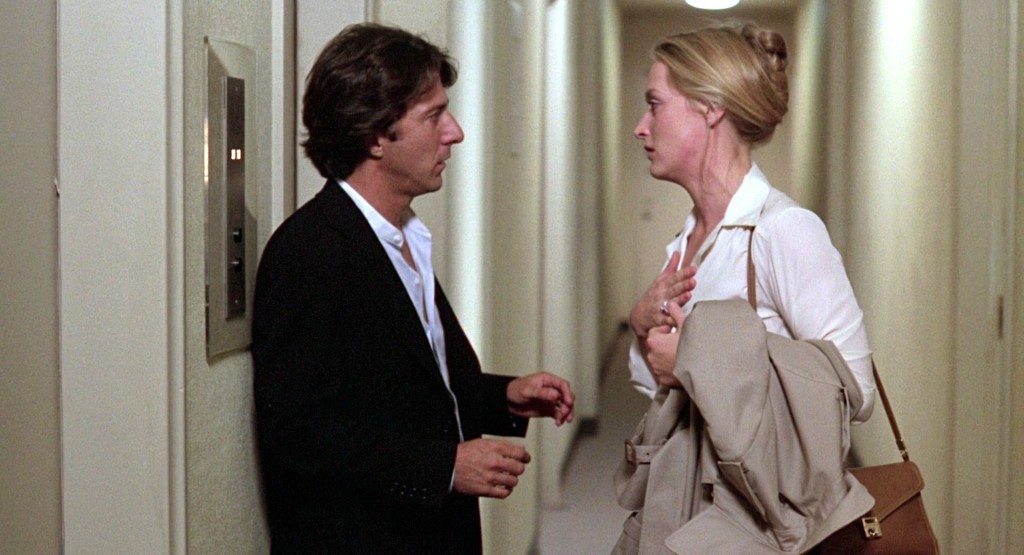 'Kramer vs. Kramer' centers around Ted Kramer (Dustin Hoffman), an advertising executive whose wife, Joanne (Meryl Streep), leaves him with his son, Billy (Justin Henry), due to his neglectful nature towards their family and his obsession with work. Just when life is returning back to normal for Ted and his son, Joanne comes back into their life with a lawsuit in tow, demanding full custody of Billy.
The film, directed by Robert Benton, presents a fairly accurate depiction of a divorce proceeding in which a child is involved and its effect on them. Ted is a self-centered and workaholic man whose devotion to his job causes him to lose his family, much like Peter in 'The Son.'
1. The Father (2020)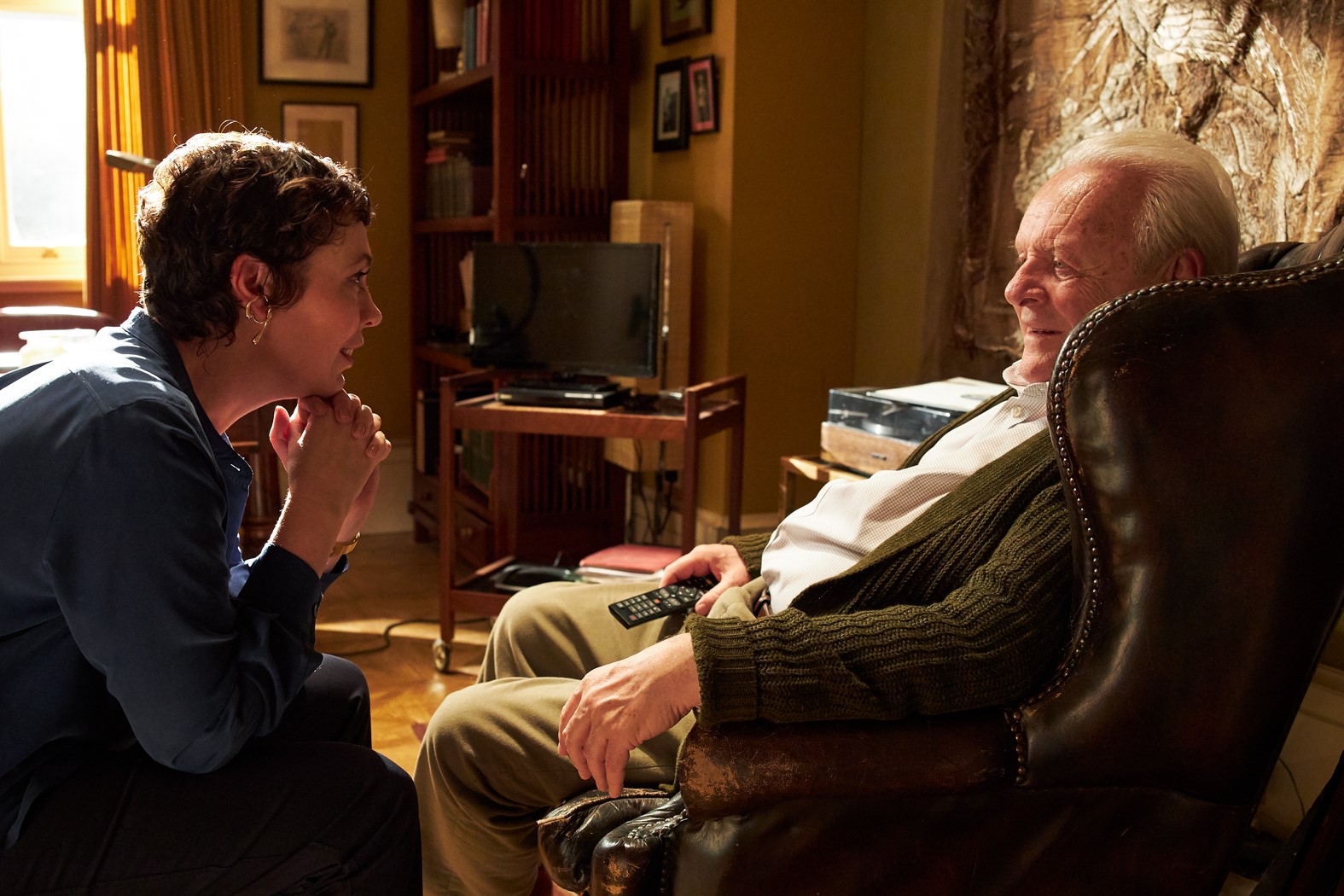 Another film directed by Florian Zeller, 'The Father' follows Anthony (Anthony Hopkins), a man in his winter days struggling with dementia. Though his daughter, Anne (Olivia Colman), keeps sending caretaker after caretaker to help him with his day-to-day life, Anthony thwarts any and all attempts to help him out of misguided pride and denial about his memory loss.
The film might not have a father-son duo in it or even the themes of depression and suicide, but much like 'The Son,' it shows how difficult it is for the caregivers (in this case, Anne) themselves when it comes to taking care of a loved one who is struggling with a condition that affects their mental health and ability to live on their own. Another aspect the film shares with 'The Son' is the depiction of the various ways in which people try and deflect attention from themselves in order to make those closest to them feel like they're on the road to recovery.
Read More: Best Movies About Depression