Directed by Jeremy Garelick, 'The Wedding Ringer' is a comedy film that revolves around Doug Harris, a successful tax attorney. Doug is soon to be married to his fiancé Gretchen Palmer, but during the course of planning for the wedding, he realizes that he has nobody to act as his best man and groomsmen. Owing to his social anxiety, he never made such close connections with anyone to ask them to take on these roles.
To save himself from embarrassment, he enlists the help of Jimmy Callahan, the owner of The Best Man Inc. – a company that provides best man services. The film features Josh Gad, Kevin Hart, and Kaley Cuoco in the lead. Through the characters of Doug and Kenny, director Jeremy Garelik presents the importance of platonic relationships. If you liked the film's premise, here is a list of similar movies that we believe you would definitely like. You can watch most of these movies similar to 'The Wedding Ringer' on Netflix, Hulu, or Amazon Prime.
8. Central Intelligence (2016)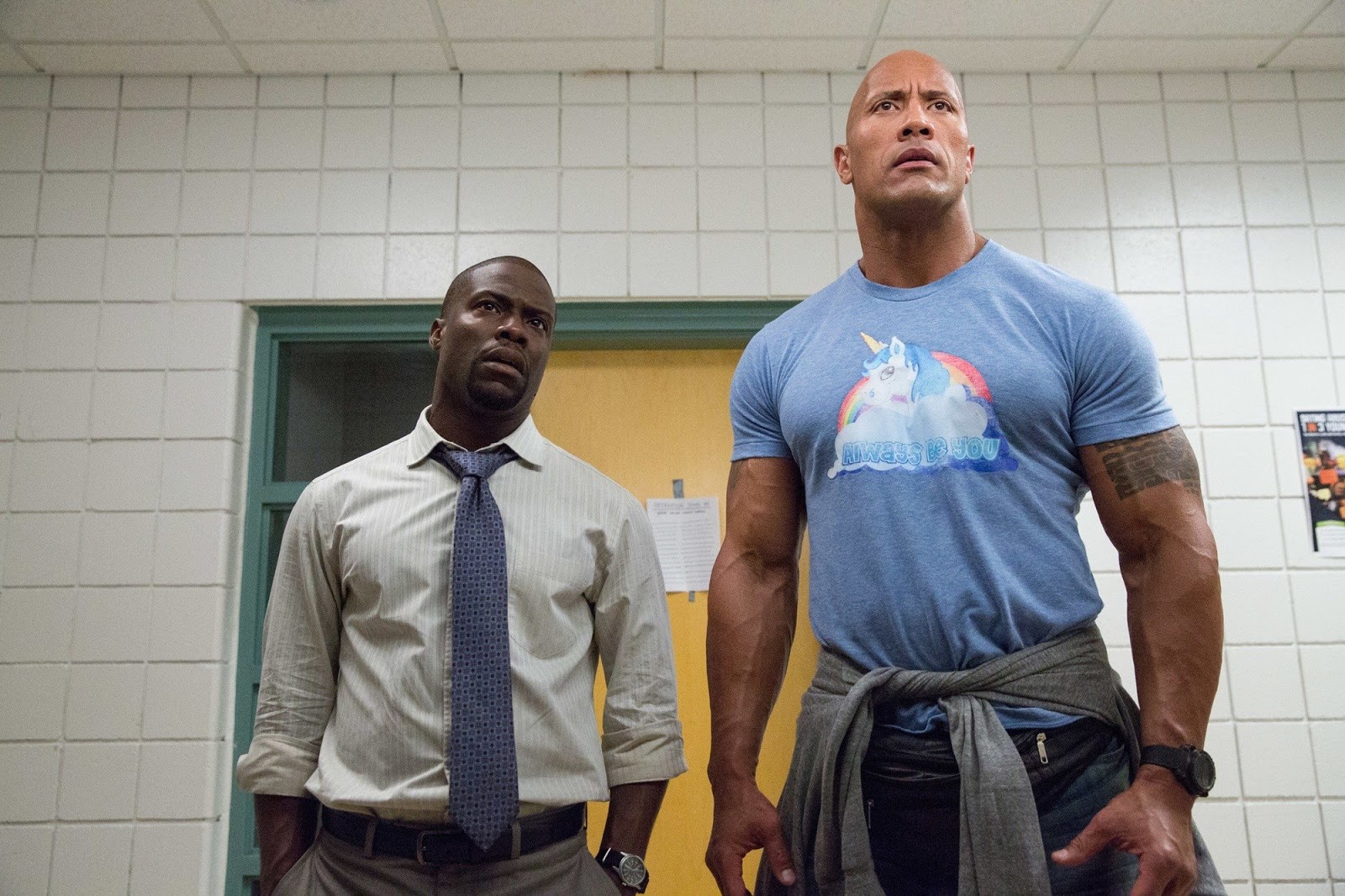 Directed by Rawson Marshall Thurber, 'Central Intelligence' is a buddy action comedy that follows two high school friends, Calvin Joyner (Kevin Hart) and Bob Stone (Dwayne Johnson), who reunite after a long time. The night they meet, Joyner, who is a forensic accountant, becomes unwittingly embroiled in a plot to sell classified satellite codes to terrorists after Bob (A CIA agent) asks for his help.
'Central Intelligence' is a fun mixture of action and comedy that will keep the viewers entertained throughout the film. Bob and Calvin's chemistry will remind fans of the dynamic between Doug and Jimmy in 'The Wedding Ringer', though with a twist – Kevin Hart plays a shy and awkward character this time.
7. Get Hard (2015)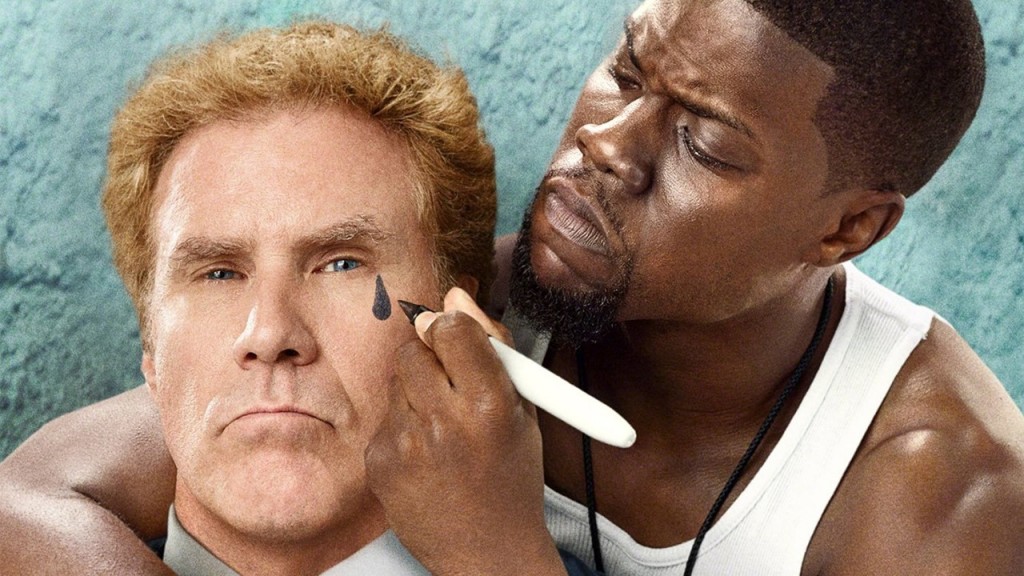 'Get Hard' revolves around James King (Will Ferrell), a man who has been sentenced to prison for committing fraud, and his attempts to do everything he possibly can to survive behind bars before his eventual incarceration. To this end, he employs the help of Darnell Lewis (Kevin Hart) under the assumption that Darnell has been to prison just because he is African-American.
James' attempt to portray a façade of being tough in prison is similar to Doug's endeavor to seem like a sociable and well-liked man in 'The Wedding Ringer.' Directed by Etan Cohen, 'Get Hard' also touches upon the issues of racism and profiling.
6. Let's Be Cops (2014)
'Let's Be Cops' centers around two best friends – Justin Miller (Daymon Waynas Jr.) and Ryan O'Malley (Jake Johnson) – who are finding it difficult to make something of their lives. During a college reunion, they both decide to dress up as cops, but their masquerade starts to become a part of their life; complete with battling gangs and going on stakeouts.
Written and directed by Luke Greenfield, 'Let's Be Cops' takes a different approach to the buddy cop comedy genre. Aside from the comedy, Justin's confident personality and Ryan's awkwardness will remind the audience of Jimmy and Doug in 'The Wedding Ringer.'
5. Due Date (2010)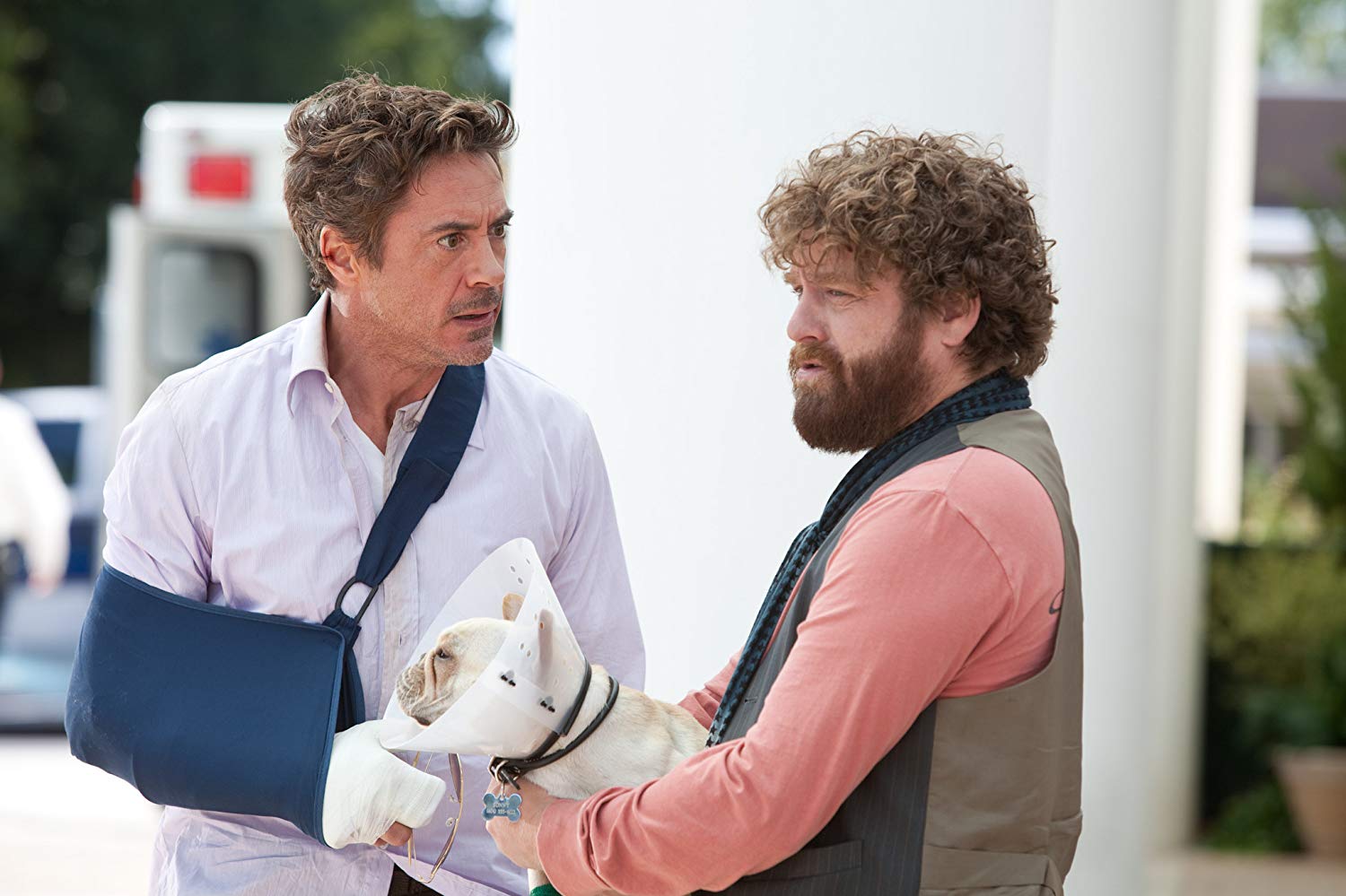 Directed by Todd Phillips, 'Due Date' is a black comedy film that follows Peter Highman (Robert Downey Jr.), an architect and a soon-to-be father who's flying back home to be with his wife for the delivery of their first child, but a chance meeting with Ethan Chase (Zach Galifianakis) derails his carefully planned trip. Now, stuck on a cross-country road trip together, both Peter and Zach must make the most of this impromptu journey full of unexpected shenanigans.
Equal parts funny and sobering, 'Due Date' will remind viewers of the comradery between Doug and Jimmy in 'The Wedding Ringer,' and that fact friendship can form in the unlikeliest of circumstances.
4. The Proposal (2009)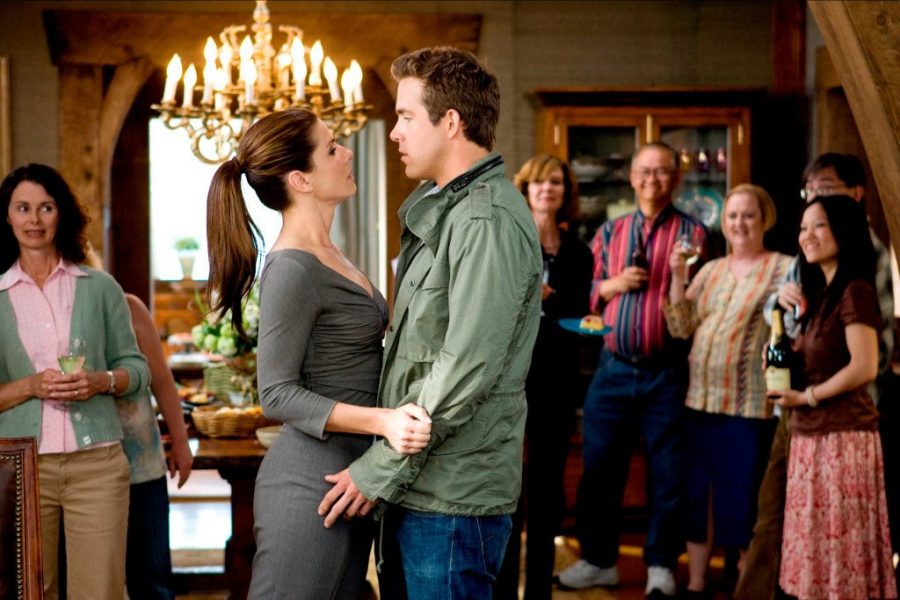 'The Proposal' is a romantic comedy film that follows Margaret Tate (Sandra Bullock), a Canadian national working as an executive editor-in-chief of a publishing house in the United States. When her visa renewal application is rejected and threatens her well-established career, Margaret forces her assistant Andrew Paxton (Ryan Reynolds), to go through a series of deceptions with her in order to get a green card.
Directed by Anne Fletcher, 'The Proposal' is reminiscent of 'The Wedding Ringer' in the elaborate lies that are concocted by Margaret and Andrew to fool their family, friends, and a particularly diligent government worker into thinking that they're in love.
3. Shanghai Noon (2000)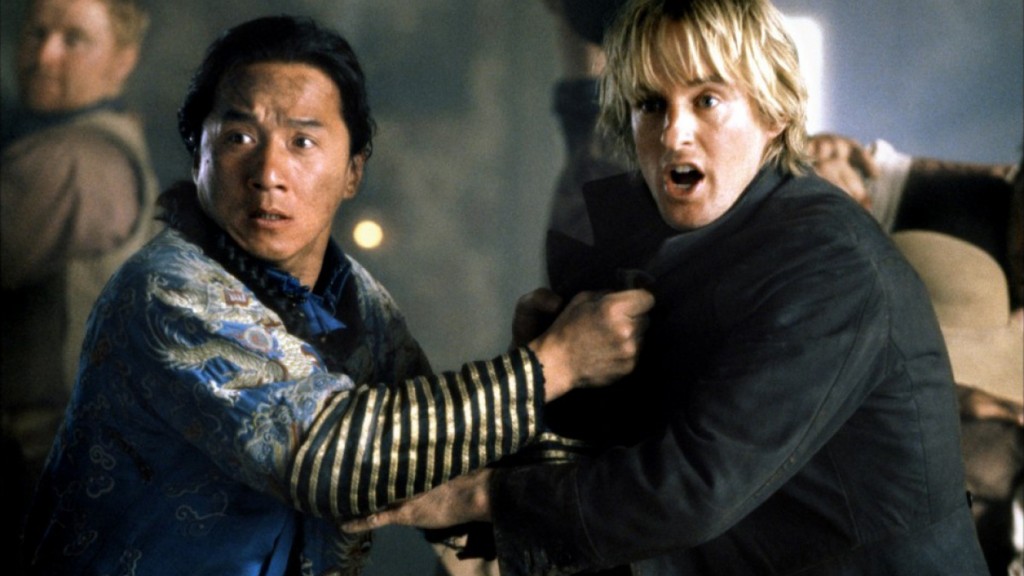 Directed by Tom Dey, 'Shanghai Noon' is a martial arts western action comedy revolving around Chon Wang (Jackie Chan), a Chinese Imperial Guard, who travels to the United States in pursuit of criminals who had taken the Princess with them. Once in America, he runs into outlaw Roy O'Bannon (Owen Wilson), who agrees to help Chon out of his own greed, which gives way to a surprising bond between the two.
Fans of 'The Wedding Ringer' will appreciate the character of Roy O'Bannon, who starts off with money on his mind at the beginning but soon comes to like and respect Chon as a friend, much like Jimmy Callahan.
2. Hot Fuzz (2007)
'Hot Fuzz' is a British action comedy film directed by Edgar Wright. The story of the film follows Nicholas Angel (Simon Pegg) of the Metropolitan Police Department, whose strict and by-the-book nature of law enforcement is so disliked by his colleagues that he is transferred to the small and peaceful town of Stanford, England, after being promoted to the rank of Sergeant. There, the newly appointed Sergeant spends his days chasing geese with his partner, Danny Butterman (Nick Frost).
But something foul is afoot in the sleepy little town, and it is up to Sergeant Nicholas Angel to uncover the truth. Much the same as Doug and Jimmy in 'The Wedding Ringer,' Nicholas and Danny are polar opposites of each other. It never seems that they will ever see eye to eye, but those assumptions are turned over their heads when the time comes to stand by each other in their hour of need.
1. Rush Hour (1998)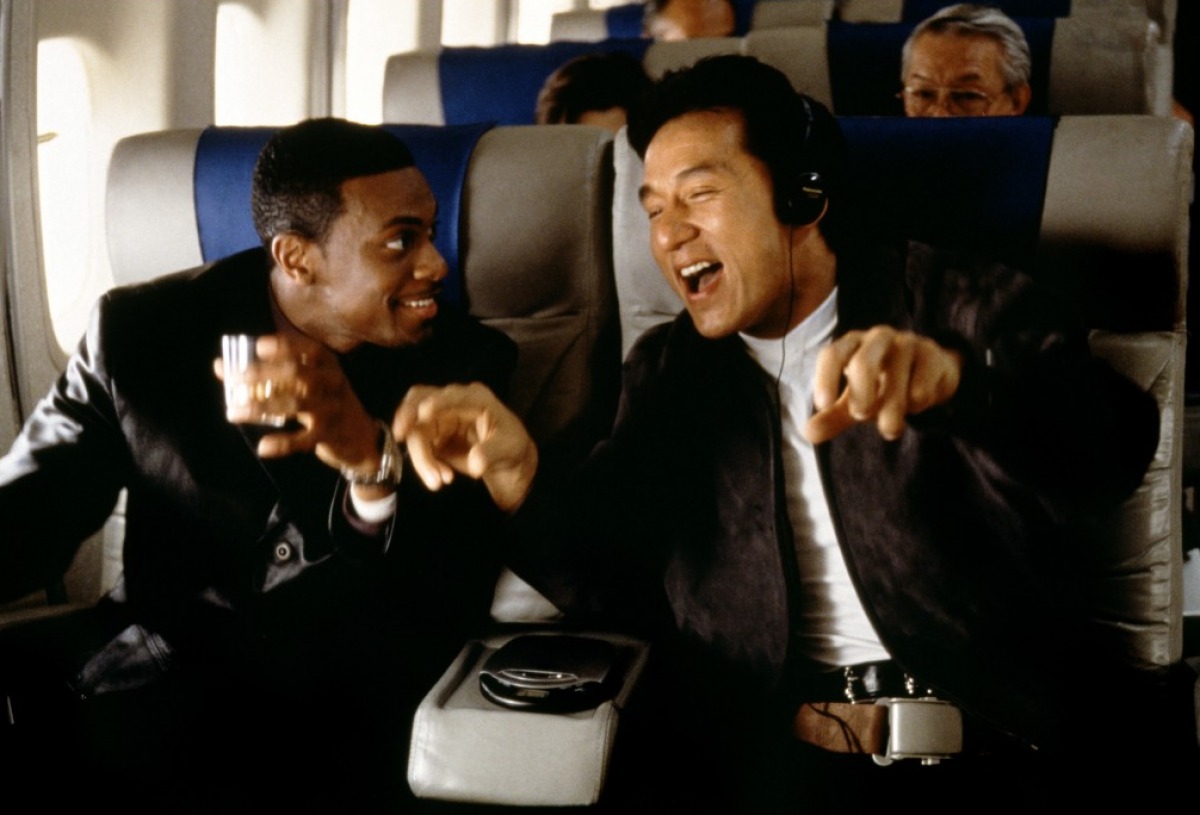 'Rush Hour' centers around Detective Inspector Lee (Jackie Chan) of the Hong Kong Police, who is forced to team up with Detective James Carter (Chris Tucker) of the LAPD in order to find the kidnapped daughter of a Chinese diplomat. The two officers mismatch in both skills and personality lead to hilarious moments throughout the Brett Ratner directorial.
The seriousness of Lee, paired with the laid-back attitude of Carter, is similar to that of Doug and Jimmy in 'The Wedding Ringer.' And like Jimmy, Carter also manager to show Lee the lighter side of things in the course of the action comedy.
Read More: Where Was The Wedding Ringer Filmed?