'Jubilee' is a period drama series created by Vikramaditya Motwane and Soumik Sen that follows the glamorous yet tempestuous lives of filmmakers in Bombay. With a solid narrative lined with an array of interesting characters like Madan Kumar, Jay Khanna, and Sumitra Kumari, the show tells a tale of ambition and fame with the dark shadow of a murder looming overhead.
Among other things, the show has also received acclaim from critics and audiences for the stellar performances of its cast, comprising talented stars such as Prasenjit Chatterjee, Aditi Rao Hydari, and Wamiqa Gabbi, and others. If you're searching for similar period-piece shows that explore similar themes and settings as 'Jubilee,' then here is a list of recommendations for you. You can find most of these shows similar to 'Jubilee' on Netflix, Amazon Prime, and Hulu.
8. Mrs. America (2020)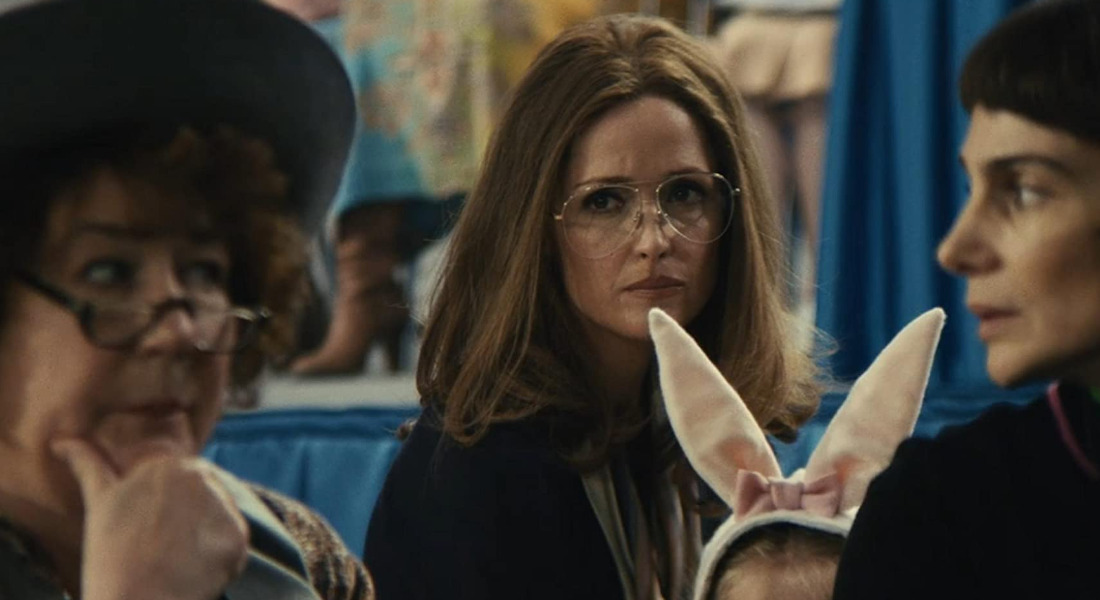 'Mrs. America' is a historical drama series created by Dahvi Waller. The show features Cate Blanchett, Elizabeth Banks, and Rose Byrne and tells the story of the Equal Rights Amendment ratification movement. With characters based on real people like Phyllis Schlafly, Gloria Steinem, and Shirley Chisholm, the show explores the nuances and intricacies behind the socio-political battle of the 1970s.
The show involves second-wave feminists in their fight for political equality and the resistance they face from a female conservative activist. It emphasizes themes of feminism and the revolutionary uprising of the people. If you enjoyed the period-appropriate political elements that 'Jubilee' touched upon, then you will definitely enjoy 'Mrs. America' and its in-depth dramatization of reality.
7. Peaky Blinders (2013-2022)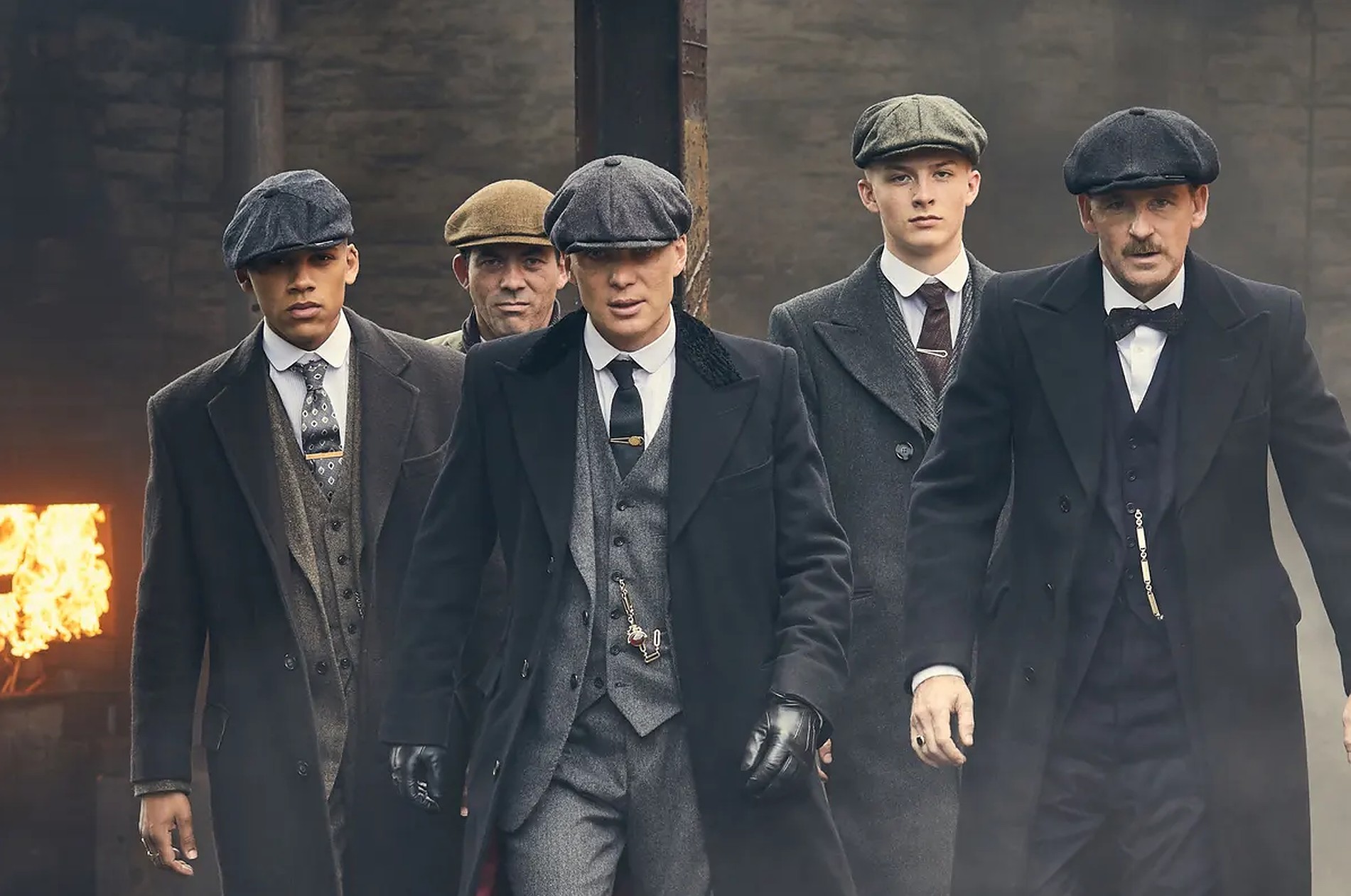 Steven Knight's 'Peaky Blinders' is a British crime drama series starring Cillian Murphy, Paul Anderson, and Sophie Rundle, among others. Set in 1900s England, 'Peaky Blinders' follows street gang leader Thomas Shelby after his return from serving in the British army during the First World War. Thomas Shelby is as ambitious as they come. He wants to build a business empire of his own and is willing to do whatever it takes to achieve his goals.
'Peaky Blinders' and 'Jubilee' both focus on a protagonist whose ambition is his greatest weapon and weakness as well. If you like the period-piece aesthetic of 'Jubilee,' and are looking for something that delves deeper into the world of crime, then 'Peaky Blinders' is the best fit for you.
6. The Crown (2016-2023)
Netflix's 'The Crown,' created by Peter Morgan, is a historical series that gives a dramatized account of Queen Elizabeth II's reign. This extremely popular show about the history of the British Royal Family features many stars like Olivia Colman, Matt Smith, and Elizabeth Debicki, among others. It follows different characters through different times of their lives and spans the late 1940s to the early 2000s. It explores several storylines outlining themes of duty, family, and loyalty. Like 'Jubilee,' this show also presents the stories of several characters and acts as a modern retelling of past relics and narratives.
5. Feud (2017-)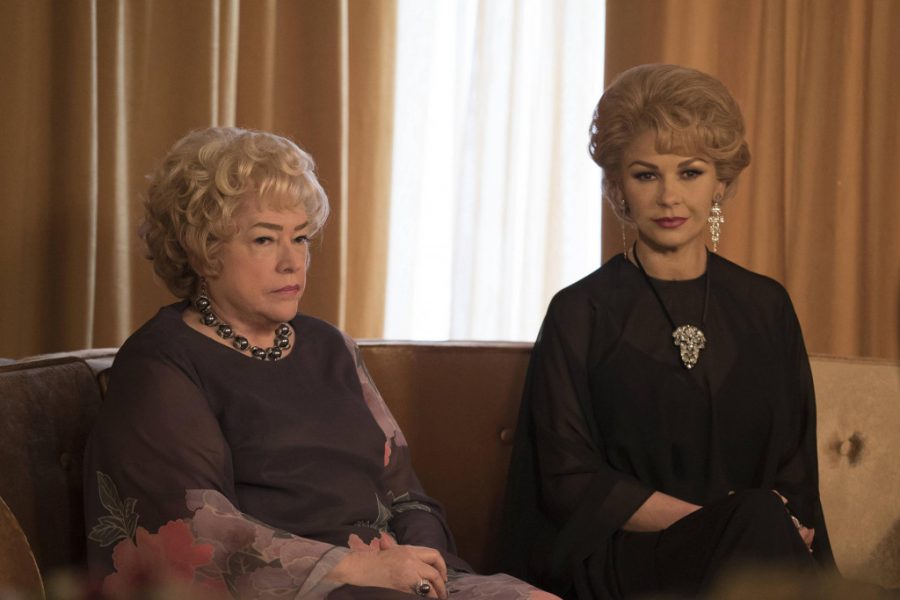 'Feud' is a critically acclaimed biographical anthology docudrama created by Ryan Murphy, Jaffe Cohen, and Michael Zam. It stars Susan Sarandon and Jessica Lange as Bette Davis and Joan Crawford, respectively. The show revolves around the rivalry between Davis and Crawford at the time of their 1962 film 'What Ever Happened to Baby Jane?.'
While the show does focus on the off-screen feud between the two actresses, it also depicts the misogynistic and ageist hurdles Davis and Crawford have to face in their careers. 'Feud' and 'Jubilee' both delve into the behind-the-screen lives of actors in the film industry of yesteryears.
4. Fosse/Verdon (2019)
Created by Thomas Kail and Steven Levenson, 'Fosse/Verdon' is a biographical series based on the biography 'Fosse' by Sam Wasson. The show stars Sam Rockwell and Michelle Williams in the titular roles of Bob Fosse and Gwen Verdon. Bob is a director-choreographer, and Gwen is an actress and dancer. The show recounts the turbulent relationship between the pair as they try to traverse the rough waters of their professional and personal lives. Like 'Jubilee,' this show also showcases the highs and lows of fame and success by plunging into relationships between artists.
3. Daisy Jones & The Six (2020)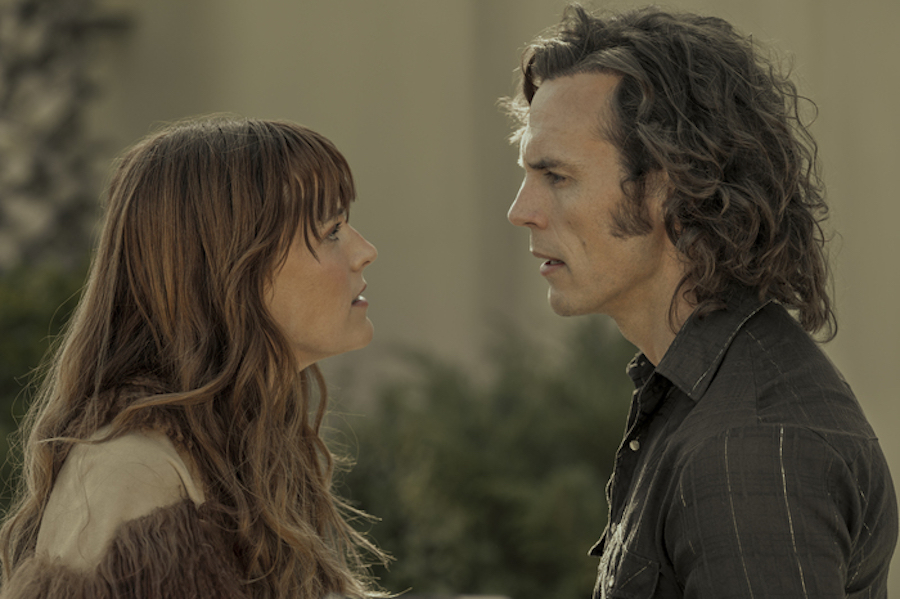 Based on an eponymous novel by Taylor Jenkins Reid, 'Daisy Jones & The Six' is a musical drama set in the 1970s Rock n Roll scene of Los Angles. It features Riley Keough, Sam Claflin, and Camila Morrone, alongside several others. The show chronicles the career and influence of a rock band named Daisy Jones & The Six and explores the lives of the bandmates, especially singer-songwriters Daisy and Billy.
Like 'Jubilee,' this show is also a period piece that centers around artists and their messy interpersonal relationships. Both shows highly romanticize creative passions while exploring their relationship with fame and artistic industries. Both shows are also loosely inspired by real people and real events.
2. The Offer (2022)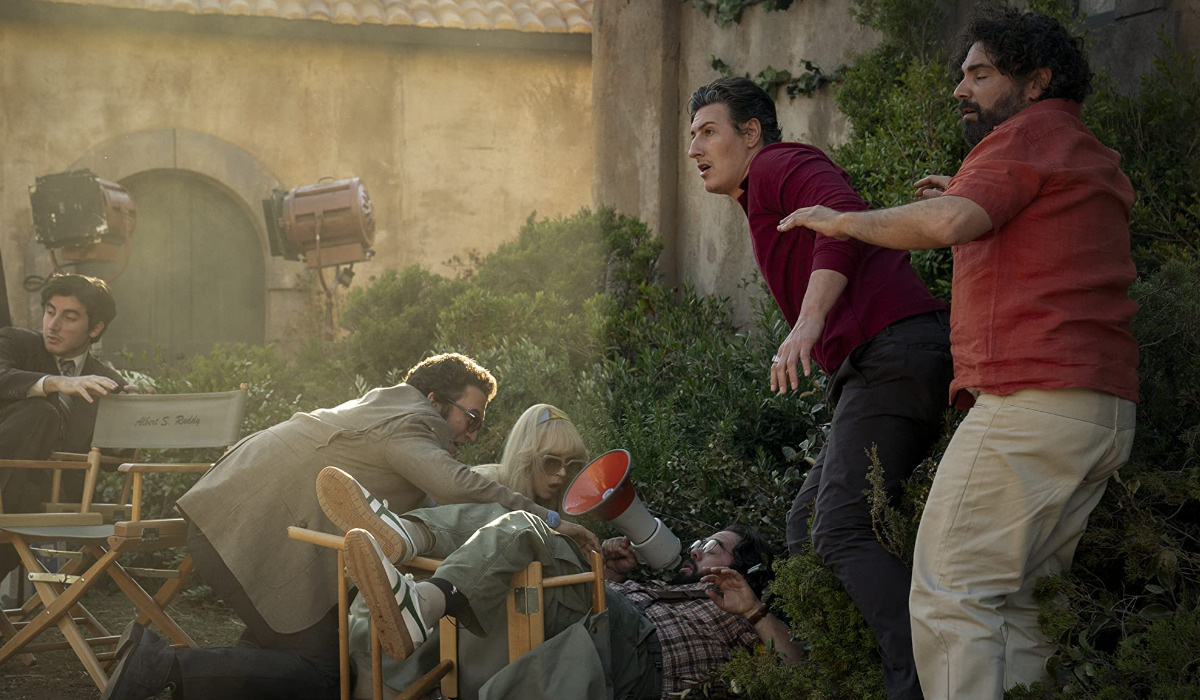 'The Offer' is a biographical drama miniseries created by Leslie Greif and Michael Tolkin. Starring Miles Teller, Colin Hanks, and Burn Gorman, among others, this show follows the off-screen events that took place during the creation of the Academy Award-winning 1972 movie, 'The Godfather.' Paramount Studios presents critically acclaimed producer Albert S. Ruddy with the opportunity to make the cinematic adaptation of Mario Puzo's 'The Godfather.'
However, on his path, he faces many obstacles that he must overcome in order to make history. 'Jubilee' and 'The Offer' both details the effort and artistry that goes into making movies. If you're a cinema lover and enjoyed the filmmaking aspect of 'Jubilee,' then you will most definitely enjoy 'The Offer.'
1. Hollywood (2020)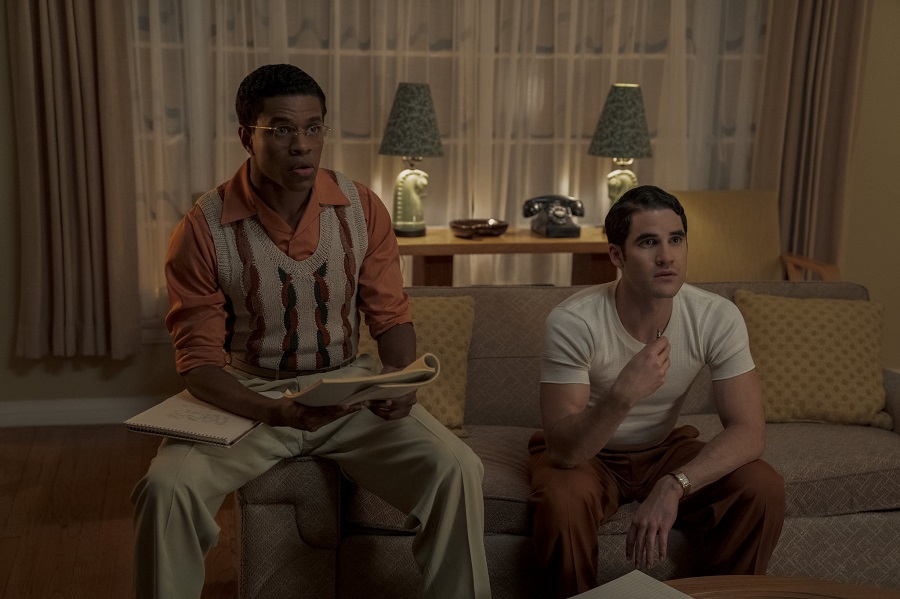 Created by Ryan Murphy and Ian Brennan, 'Hollywood' is a period drama series starring Darren Criss, Laura Harrier, Jim Parsons, and Samara Weaving, among others. Jack, Raymond, Camille, and Dick are a part of the plethora of people involved in the filmmaking scene of the late 1940s American film industry. Driven by their ambitions and desires, each character tries to establish a name and career for themselves in Showbiz.
Similar to 'Jubilee,' 'Hollywood' revolves around an ensemble of aspiring artists with complicated and rich lives. Likewise, both shows also explore the social and political environment of their time by employing characters with diverse backgrounds. If you enjoyed watching a story set in the Golden Age of Hindi Cinema, then you will definitely also enjoy this dramatic depiction of the Golden Age of Hollywood.
Read More: Is Jubilee's Roy Talkies Based on a Real Film Studio?