The Oscars are probably the most prestigious set of awards in the world. Walking up to the daïs to receive the golden statuette, in front of 1000s of revered artists and 50 million viewers worldwide, it would be quite surprising if there'd be anything on your mind at that moment. Though one may question Hollywood's decline and the criteria adopted by the jury, you cannot help but admit that it is the most publicized recognition, an artist can ever dream of. First presented in 1929, it remains the oldest worldwide entertainment awards ceremony, with the likes of Emmy, Grammy and Tony Awards being modeled after it. The winners along with the nominees include the most respected and celebrated artists who grace that particular year with their talent, and it would be harsh to truly label one as better than the other. On numerous occasions, many artists have been awarded with more than one Academy Award for their efforts. 40 actors and actresses including the likes of Marlon Brando, Robert De Niro, Cate Blanchett and Jessica Lange have achieved this feat.
However, there are 6 special artists who have held the golden statuette in their hands on three or more nights, and in the process claimed their authority over the industry with their unparalleled acting prowess. I will not be considering actors who have been acknowledged with The Academy Honorary Award for this list. Here is the list of actors who have won 3 or more Oscars:
6. Walter Brennan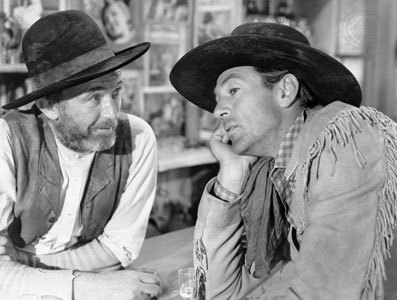 Walter Brennan is probably the least known actor on the list and I had never come across a single movie of his until recently. It maybe due to the fact that his finest period was in the 30s and 40s as a very diligent supporting actor. He was the first actor to win 3 Academy Awards and astonishingly achieved this feat in only 5 years. He played a supporting role in all of them; 'Come And Get It' in 1936, 'Kentucky' in 1938, 'The Westerner' in 1940 and was nominated for 'Sergeant York' in the following year. He was known for playing older characters, and also for his transformations, which were considered quite spectacular in those days.
Read More: Famous Actors Who Started Out As Porn Stars
5. Ingrid Bergman
Ingrid Bergman is the only performer on this list who started out in non-English language films. Hailing from Sweden, she rose to prominence in Hollywood after appearing in 'Casablanca' as Ilsa Lund. There was practically nothing that could stop her and she went on to appear in 8 movies in just 3 years and won her first Best Actress Oscar for 'Gaslight'. After venturing into European Cinema with Rossellini, she made her comeback in Hollywood with Anastasia, for which she was awarded her second Oscar. She won her third Oscar for a supporting role in Sidney Lumet's 'Murder on the Orient Express'.
Read More: Highest Paid Actors For One Film
4. Jack Nicholson
Jack Nicholson is unarguably the greatest actor to have lived, after the beginning of the American New Wave. This movement gave him the the liberty to flourish in his raging psychotic persona. From his portrayal of a troublesome mental patient in 'One Flew Over The Cuckoo's Nest' to a flirtatious hard-drinking astronaut in 'Terms Of Endearment' to playing a bigoted grumpy author who falls in love with a waitress in 'As Good As It Gets', he has 3 Oscars to show us that wide sly grin. Though it can be argued that he deserved a couple more of the golden statuettes, for 'Easy Rider' and 'Chinatown', the Rayban flaunting monument's legacy exceeds the amount of awards he has received.
Read More: Richest Actors in the World
3. Daniel-Day Lewis
I first heard this name, when the world went bonkers over his third Best Actor win. I wasn't very familiar and you can't really be, considering he makes a movie every 4-5 years. Daniel Day-Lewis is the best actor of this generation without a doubt, and it's a nightmare to be share the nominees' list with him. His first win came in 1989 for playing an artist suffering from celebral palsy in 'My Left Foot'. His second for the epic 'There Will Be Blood', a performance considered his best and one of the greatest of all time. His third came recently for portraying Abraham Lincoln in Spielberg's 'Lincoln'. He was unfortunate for not being awarded a deserved fourth for Scorsese's 'Gangs Of New York'. Daniel-Day Lewis is probably the most honed method actor, after Marlon Brando, and adopts a similar dramatic style of acting.
Read More: Richest Actresses in the World
2. Meryl Streep
It wouldn't be a surprise if I told you Meryl Streep is the most decorated artist of our generation, male or female. She has amassed 20 Academy Award nominations, winning three and 30 Golden Globe nominations, winning a record eight times. Streep can be defined as "perfection", her versatility is second to none and the manner in which she molds herself into the character is marvelous. There are some actors whose presence outweighs their characters, but this is never the issue in Streep's case, she vanishes to become the character that is desired. She received her first Oscar nomination for 'Deer Hunter' and won the Oscar next year for her supporting role in 'Kramer vs. Kramer'. 3 years later, she won her first Best Actress award for 'Sophie's Choice', a performance which is claimed to be one of the greatest of all time. Her third Oscar came for her portrayal of Margaret Thatcher in the biopic 'The Iron Lady'.
Read More: Best Jewish Actors Working Today
1. Katharine Hepburn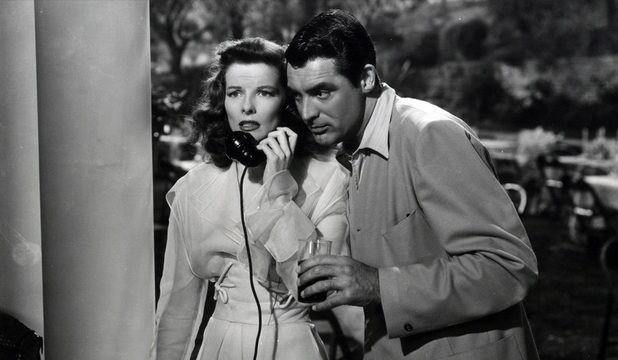 Katharine Hepburn was a woman, who not only challenged the industry, but the world, and is considered by many to be the greatest actress of all time. Though being from a financially strong background, comfort was one thing she never developed a liking to and embarked on career paths, only a handful of artists from her time would dare to. Katharine Hepburn remains, up to date, the only person with four Academy Awards. Revered as the greatest female star of Classic Hollywood Cinema, she won her first Oscar in 1933 for 'Morning Glory', but her rise to stardom was cut short by box office failures. She did not win a single Oscar for the next 34 years though until her last collaboration with Spencer Tracy in 'Guess Who's Coming To Dinner'. This was followed by another Best Actress win for 'The Lion In Winter' the next year. in 1981, the golden statuette was graced by her presence for the last time, for her leading role in 'On Golden Pond' which was also Henry Fonda's last on-screen appearance.