We, at The Cinemaholic, consider ourselves to be experts on contemporary cinema. We have a wide array of articles, opinion-pieces, retrospectives and lists on contemporary cinema. But, with the huge canvas that world cinema encompasses, it is only natural that some gems slip through the cracks and find themselves ignored when we talk of the greatest films of this era. It is in this vein that we decided to explore deeper into the movies of these times, and unsurprisingly, we managed to dig out a significant number of underrated masterpieces that seem to have been forgotten in favor of lesser, more popular works. And we would like bring to these treasures to the fore, and we hope our readers would acquaint themselves with these brilliant works of art.
As much as you might like Hollywood, the truth is that if you really want to enjoy films as an art-form, it is the European cinema that you should look up to. Europe has given us many auteurs; from Andrei Tarkovsky and Ingmar Bergman to more recently, Michael Haneke and Pedro Almodóvar. And the most heartening part of European cinema is that it hasn't been consumed by the commerce as cinema in other parts of globe like US, China and India — thankfully, so. With that said, let's look at the list of what have been the top European films of the 21st century. You can watch several of these best European movies on Netflix, Hulu or Amazon Prime.
20. Enter the Void (2010)
You either love him or hate him – that's how divisive Gasper Noé is, and I've tasted both extremes. His controversial 2002 revenge thriller 'Irreversible' is one of my favorite movies of the century, but his 2015 romantic drama 'Love' is quite possibly the worst film I've ever seen. But, I personally don't mind it, because I can clearly see the love he has for his craft, and the fact that he dares to approach his art differently is something I can appreciate. Thankfully, 'Enter the Void' is closer to 'Irreversible' than to 'Love', and I came out of the experience feeling quite disoriented yet ultimately satisfied. Following the spirit of a young American drug dealer Oscar, who was shot dead by the police in Tokyo, as he reminisces his childhood with his family and the complex relationship with his sister, Noé's trademark visual aesthetic is generously employed here. But it is not gimmicky; rather, it helps us get under the skin of the character as we ourselves have an out-of-body experience. Like all Noé films, 'Enter the Void' is a sensory (read: psychedelic) experience, and how you respond to it will depend on how vulnerable you are willing to let yourself be.
Read More: Best Chinese Movies of All Time
19. Goodbye to Language 3D (2014)
"There is a dog. There is a woman (or two women). She is naked. There is blood. There is a professor. There are helicopters. The woman is having an affair. Oh, did I mention there is a guy. He poops. There is nature, and there is metaphor. And Hitler. And DOG."
These were my first thoughts after being hit by the tornado of experimental film-making that 'Goodbye to Language' is. Helmed by the legendary Jean-Luc Godard, the French auteur who pioneered a new cinematic dimension (The French New Wave) with Breathless in 1960, 'Goodbye to Language' is a cinematic tour de force where all forms of narrative coherence are subverted in favor of a purer, more visceral cinematic journey, one where you will either float in joy or scream in frustration. There is very little I can say about this film, because there is little I could comprehend. But, understanding the movie or searching for a deeper meaning isn't something that Godard intended, rather, in his own words, its message is the absence of a message. Few movies have explored the possibilities of the craft with the audacity and guile of Godard and what he has ultimately created is pure, unbridled movie magic. 'Goodbye to Language' is not a film for the average film audience who values structure and direction; it for the connoisseurs of cinematic craftsmanship and intrinsic cinematic styles.
Read More: Best Puzzle Movies of All Time
18. The Forbidden Room (2015)
Canadian auteur Guy Maddin is renowned for his labyrinth narrative and his penchant for recreating the cinematic styles of silent era and early sound-era films, and 'The Forbidden Room' is another brilliant addition to his distinguished oeuvre. A mystery drama with elements of fantasy, 'The Forbidden Room' at its outset, is about the travails of a submarine crew carrying a volatile cargo that will explode if they resurface. But this narrative only serves as a frame for the entire movie, as Maddin structures a story within a story within a story, as multiple characters across multiple realities merge and intertwine with each other in the most imaginative way possible. Quite frankly, 'The Forbidden Room' gave me the most exhilarating movie experience in a long time; Maddin effectively channels the magnetic aura of cult German expressionist cinema and seamlessly marries it with dreamlike surrealism while employing a rather avante garde aesthetic.
As I was enchanted by the magic that Maddin weaved with strange narratives and stranger characters, I marveled at the intuitiveness of a director who takes his inspirations from countless other movies and styles and makes them feel unmistakably original. Maddin channels the eccentric madness of the great surrealists like David Lynch, Luis Bunuel and Salvador Dali, but he fuses them together with such astounding brilliance and makes them his own. Another movie that might confound the normal film-goer, 'The Forbidden Room' though is a sumptuous treat for an ardent cinephile.
Read More: Saddest Movies of All Time
17. The Turin Horse (2011)
The cinema of Béla Tarr may put off a lot of people and understandably so. One of the greatest progenitors of the slow cinema movement, Tarr envisioned a new cinematic language with his art, one filled with anguish, despair and his own nihilist worldview. And 'The Turin Horse' is his last work (he has since announced his retirement from film-making), one that can be seen as a fitting conclusion to the themes and philosophies that has always adorned his cinema. Inspired by an incident that is said to have influenced the last years of the life of the great philosopher Friedrich Nietzsche, whereby Nietzsche is said to have seen a hansom cab driver brutally thrashing his horse, which triggered a massive psychological breakdown that lead to his eventual death, 'The Turin Horse' follows the life of the cab driver, his daughter and his horse after the purported incident.
A horror movie of sorts set during the end of days and the end of time, there are no ghosts or scares in the world that Tarr conceives; instead they are replaced by something more terrifying – that of an indescribable melancholy and existential dread. Shot in trademark Tarr fashion in only 30 long takes, the opening scene of the movie – where the camera follows the old man and his horse in their journey home – is one of most emotionally draining ones I have ever seen, where the somber score complements the despair and sets the tone of the film. The movie is certainly not for everyone, as Tarr slowly drains the last ounce of joy and life from within us as he paints the portrait of humanity slowly hurtling towards its death. It is not pretty, it not uplifting, nor is it inspiring; it is immeasurably sad and despondent, but sometimes that's exactly what art needs to be.
Read More: Best Action Movie Series of All Time
16. The Tribe (2014)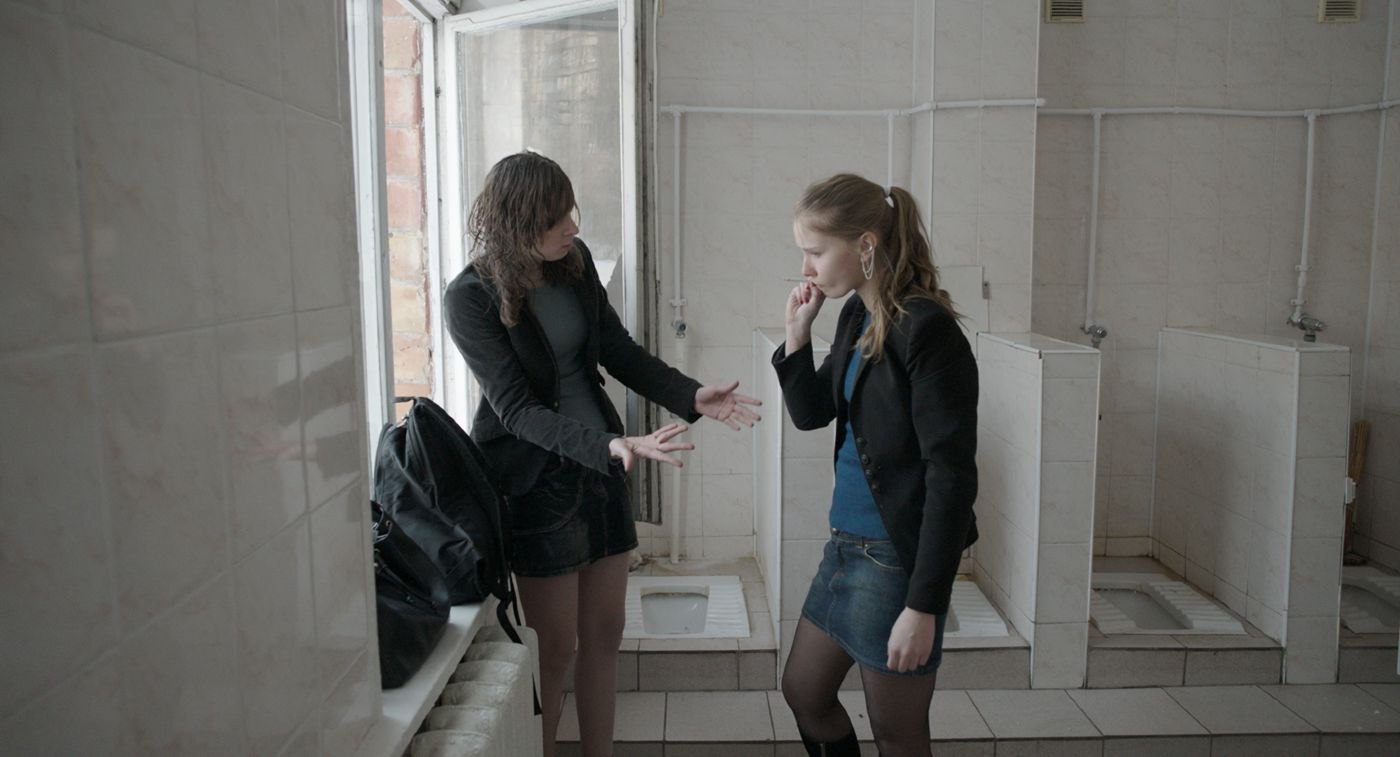 'The Tribe' is probably the most controversial and disturbing movie in this list. Praised and criticized with equal ferocity at the Cannes Film Festival where it premièred in 2014, this shocking drama, is entirely in the Ukrainian sign language, devoid of any dialogues! What's more, the movie announces right at the beginning that there won't be any subtitles. A deliberate move on the part of the director, what this effectively means is that the viewer is left trying to discern what is going on based on the signs and actions. It sure is not an easy watch, but once you manage to get over the obvious discomfort, this movie will most likely horrify you beyond imagination. Set in a Ukrainian boarding school for deaf students, 'The Tribe' follows a newly arrived young boy who is drawn into an institutional web of organised crime, involving drugs and pimping school girls for prostitution.
It is a terrifying metamorphosis that we witness, as an innocent boy transforms into a violent, murderous pimp. It is not an easy watch, with the audience left wondering half the time on the goings-on in the screen and the long conversations in sign-language has the desired effect of making us look dumb, thereby reversing the social ostracizing of the deaf in our society. There are many things I couldn't comprehend in the movie but that is how it is meant to be, with Slaboshpytskiy brilliantly portraying the alienation of deaf people from the rest of humanity. 'The Tribe' is one of rare gems of contemporary cinema that has attempted to push the boundaries of possibilities and Slaboshpytskiy has crafted a compelling work of art that will refuse to leave your conscience for a long time.
Read More: Best Inspirational Movie Quotes of All Time
15. Once Upon a Time in Anatolia (2011)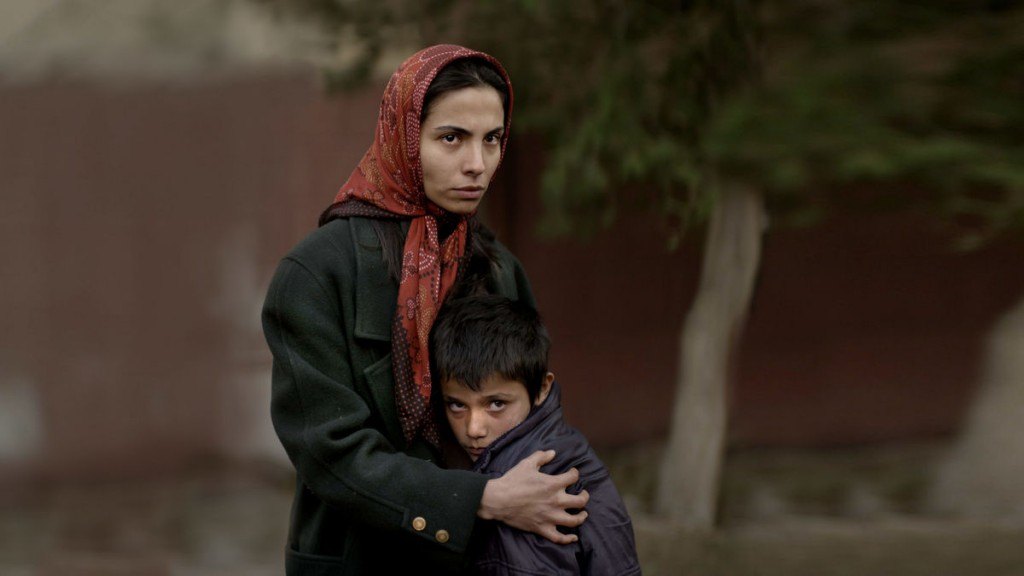 There are very few contemporary filmmakers whose cinema makes you question your morality, your conscience and your perception of the world. Asghar Farhadi does that; Cristian Mungiu does that; and Nuri Bilge Ceylan does that. The difference though is that while Mungiu and Farhadi are already considered titans, Ceylan and his cinema often slip through the cracks. But the fact remains that, once you are confronted by his world, his characters and their predicaments, life will never be the same. 'Once Upon a Time in Anatolia' is not even his best film, but I was left so unexpectedly affected and depressed by the sheer humanity and realism that he brings on screen, that it's hard not to acknowledge its genius. Unfolding leisurely over the course of a night and day, the movie follows a group of law enforcement officials searching for a dead body in the hinterlands of Antolia. One of the greatest strengths that Ceylan has is his ability to subvert our expectations; I started off expecting a crime drama with a twist or two, but Ceylan steers clear of these clichés and rather focuses on the characters themselves.
There is very little we know of these people other than what we get from their conversations, and most of them might even seem uninteresting; but it on the basis of this false premise that Ceylan builds his narrative. The long, seemingly pointless conversations are a revelation in that they implicitly reveal a lot about the characters, their motivations and their psyche while leaving a lot unsaid. And it's not just the about the characters, the movie is an ode to Ceylan's homeland Turkey, as he so beautifully portrays a nation and its people without gloss or melodrama. This is Turkey before the right-wing uprising led by current President Recep Tayyip Erdoğan, and the political commentary that Ceylan makes is as fascinating as the characters themselves. The movie won the Grand Prix at Cannes, but it is yet to get the respect it truly deserves.
Read More: Movies Where the Main Character Dies in the End
14. Winter Sleep (2014)
'Winter Sleep' is, in my humble opinion, one of the finest movies of the decade, a movie that perfectly encapsulates the best of what Ceylan has to offer. Adapted from the classic short story The Good Wife by Anton Chekov, 'Winter Sleep' is an emotionally layered and thematically rich work of art that just refused to let go off my conscience. Set in the starkly breath-taking scenery of Anatolia, 'Winter Sleep' peeks into the life of a rich, intellectual man and those of the people around him over a few days. The movie takes its own sweet time to lay out the characters and their lives, but there is sense of humaneness that oozes out of each frame that will keep you invested. And at the center of it all is Aydin; an armchair philosopher, who has anointed himself as the savior of his town and holds himself to a higher moral standard while shamelessly ridiculing anyone who doesn't live to his lofty expectations.
It is one of the most fascinating characterizations that I have seen in recent years; a man who lives in his own farcical, Utopian world and refuses to accept the moral and emotional torture that he puts on the people who love him. But Aydin is not a conventional hero or a villain; he is just a man; a deeply flawed, yet broken man and we still care for him. And Ceylan achieves this thanks to his brilliant dialogues and the unbearable emotional tension that he builds up in his narrative; a palpable tension that is reminiscent of the ones that exist in any social structure with a deep economic and social divide. Ceylon does with words what Tarkovsky did with images; he transcends the conventional restrictions of the medium and manages to form a sense of connect that could change the way you perceive your life. The movie deservedly won the Palme d'Or at Cannes, and is one of the rare movies that I can relive any moment; because there is an Aydin within each of us, and whether we care to admit it or not, we all believe in some corner of our minds that we are morally superior to others.
Read More: Best Mistaken Identity Movies of All Time
13. Leviathan (2014)
Everything is meaningless. There is no god, there is no karma, there is no hope. The universe is a giant chaotic mess – there is no point in trying to understand or explain anything; there is no order or structure to any of it. Good things may happen to bad people, bad things may happen to good people; there are no rewards for kindness; there is no afterlife in store to satiate your soul. It is all here – heaven, hell, good, bad, love, hate – it all exists in a singular moment in time and may disappear in the next. Yet we choose to believe; we choose to hope. That, my friends, is the ultimate fallacy of faith.
It might seem like a philosophical rant, and it is; but it is also what Andrey Zvyagintsev's 'Leviathan' personifies. Rarely have I seen a movie make such a poignant and profound statement on the idea of faith rather than faith itself. Drawing its themes from Biblical characters and stories, 'Leviathan' is a damning blow to the idea of karma and eternal redemption; and while that might put off a lot of people, the fact that a movie managed to affect and depress me in the way it did is undeniably phenomenal.
Following the life of Koyla and his family, whose life is struck by tragedy after he takes on his town's corrupt politicians, 'Leviathan' is a devastating movie which will leave you emotionally distraught. We are often told that good things happen to good people and that good will ultimately triumph over evil, but 'Leviathan' subverts these humanistic ideals as its characters are dealt one blow after other, and the pain hits us a little too close for comfort. It is a terrifying world that Zvyagintsev creates, and the irony is that it is real; it the life that each of us lives. Koyla is not just a character we see in the movies, he could be any of his. He is a flawed man – hot-headed and brash, but he does not deserve the tragedy that has befallen him, neither does his wife and son. But that is how life is; not everything can be quantified into words; not everything can be explained, and as 'Leviathan' so eloquently portrays, that's a double-edged sword. 'Leviathan' is not the kind of movie that gets made every day; Zvyagintsev has crafted a timeless masterpiece that could make us question the very nature of our existence.
Read More: Best Airplane Movies of All Time
12. Like Someone in Love (2012)
We all have artists, authors, musicians and filmmakers who we hold dear; the ones who pull us off the nonchalant drudge of everyday life and make us feel something pure and alive. Abbas Kiarostami, to me, is one of them. He is probably my all-time favourite director; a man who has affected and moved my life in more ways that I would ever admit; a man who evokes a fierce sense of humanity that never fails to move me. I wept profusely for this man I never knew when he passed away last year; such has been his impact on me. And 'Like Someone in Love' is his last film, and it perfectly personifies the filmography of the underrated genius.
Unfolding over the course of a day, 'Like Someone in Love' sees the Iranian Kiarostami move to Japan after his tryst with Europe in 'Certified Copy', and follows a day in the life of a high prized call girl whose life takes a tumultuous turn after she spends her night with an elderly university professor. Human relationships have always been an indispensable facet of Kiarostami's cinema, and here the movie explores a very weird relationship – that of a prostitute and her customer, but it does so with a sense or warmth and humility that floored me. We see an unapologetic yet undeniably sad young woman whose life isn't working out the way she had imagined – she is unable to maintain relationships with people she loves the most, and her boyfriend is an obsessive creep. And like most of us, she is broken inside, and that probably is what endeared her to her wise old customer; a man who looking for someone to take care of than to satisfy his needs. It is a romantic interlude turned father-daughter relationship that could have gone terrible awry in the hands of a lesser director, but Kiarostami makes it all feel all too real and organic.
'Like Someone in Love' is amongst the purest movies about love and relationships that I have ever seen; and it deals with everyday roleplaying and crises of identity with a sense of deftness that is rare for cinema nowadays. While 'Certified Copy' was a play on perceptive realities, 'Like Someone in Love', just as the name suggests, is a play on misconceptions and miscommunications. In many ways, it is a spiritual sequel to the ideas explored in 'Certified Copy', but what makes it different is the quiet, gentle warmth that can disarm your defences before it blows you away.
The movie, like so many of Kiarostami's works, asks more questions than it answers, and a lot of things are left open to interpretation. And then there is the brilliant, open-ended climax, that leaves you wanting for more. There couldn't have been a better way to end the movie; there couldn't have been a better way to end a career – leaving us wanting for more. 'Like Someone in Love' is the kind of movie I would want to watch before I die, because it is the best of what cinema has to offer and more importantly, it is also the best of what humanity has to offer.
Read More: Best Scientist Movies of All Time
11. Graduation (2016)
It is not always easy to shake off the impact and influence of your history – there will always be a small part of it that will eat away at your present and your future. Cristian Mungiu knows it all too well, because his Romania has still not gotten over the 15 years of brutal dictatorship under Ceausescu; people are still reeling under the emotional and psychological impact of the "golden age" (a communist propaganda describing the dictatorship). And that is focus of his gem 'Graduation'. A cynical, controlling yet loving father trying to secure the future of his only daughter by trying to get her out of Romania for her studies. 'Graduation' is a sublime tale of bureaucratic dysfunction and political corruption that has seeped through Romania. While it does not have the visceral punch that made '4 Months, 3 Weeks and 2 Days' a modern masterpiece, Mungiu still manages to craft a gripping and often painful drama about a nation in limbo and existence in stagnation. And it has left no room for doubt in my mind as to the fact that Mungiu is one of the finest modern auteurs.
Read More: Best Video Game Movies
10. Gomorrah (2008)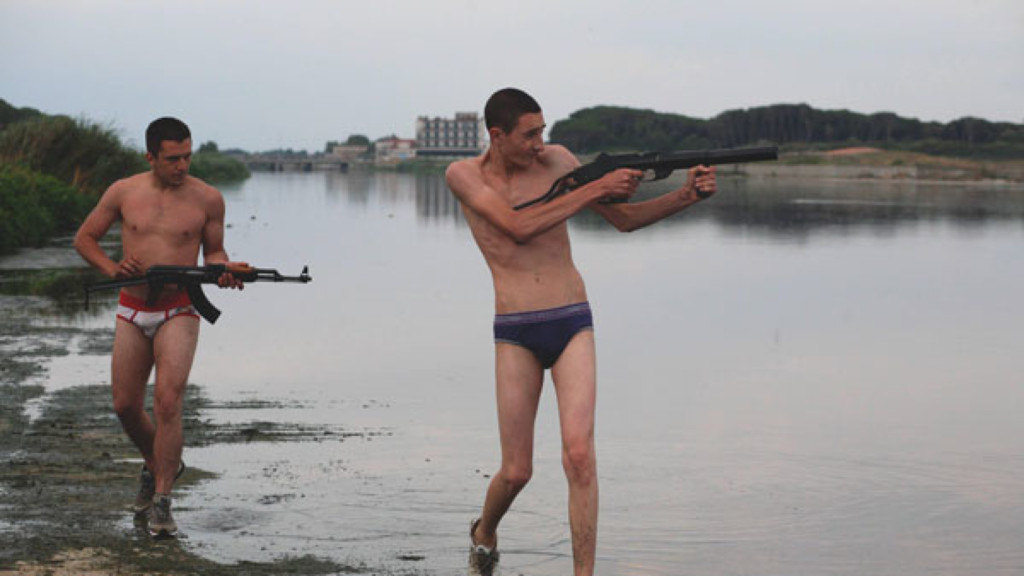 A contemporary Neapolitan mob drama that exposes Italy's criminal underbelly by telling five stories of individuals who think they can make their own compact with Camorra, the area's Mafia. Portraying organized crime with an unflinching realism, this gritty and searing Italian crime masterpiece pulls no punches. No film in the last 10 years — except 'A Prophet' — has managed to depict the terror and the complete brazenness of the mafia/gangster world with the same finesse as 'Gomorrah'.
Read More: Best Prostitute Movies About of All Time
9. Ida (2014)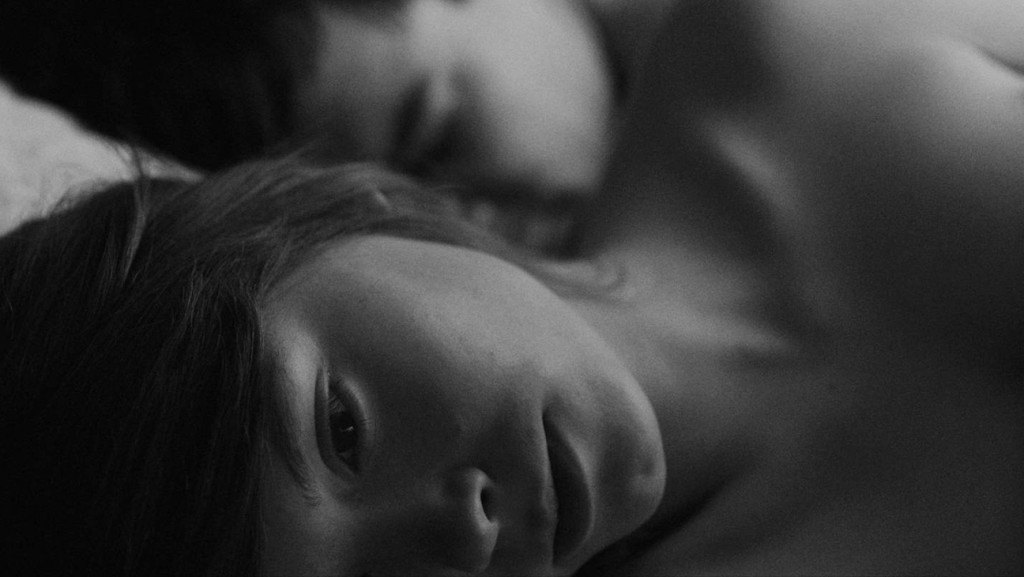 One of the greatest attributes about European cinema in general is the stunning display of restraint in them. 'Ida' is no different. What really makes 'Ida' standout, though, is in the manner it deals with complex themes of religion, love and loss with surprising simplicity. Religion, which many regard as their most important identity, is not something that we are born with, but rather something that we get after birth. 'Ida' reinforces this truth with a story that questions faith and duty to God. Read more ..
Read More: Worst Movie Franchises Ever
8. Dogtooth (2009)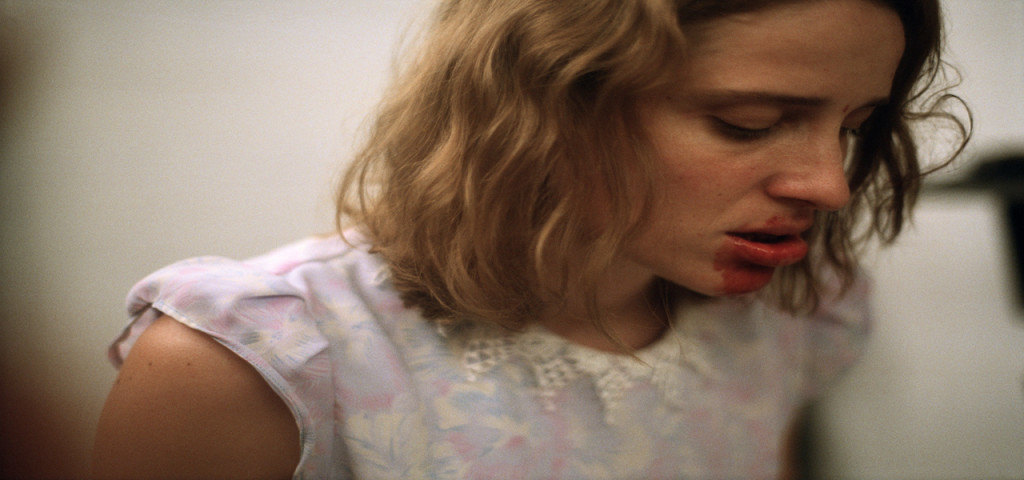 'Dogtooth' challenges the conventional wisdom of filmmaking by making all its characters unlikeable — detestable, even. But there also lies the reason why 'Dogtooth' works so well; because it isn't afraid to go to uncomfortable places to reveal the dark aspect of human psychology. As disturbing and startling 'Dogtooth' is, it also funny in a sad kind of way. Ultimately, it is as raw as modern filmmaking can get. Read more ..
Read More: Best Italian Movies Ever
7. The Hunt (2012)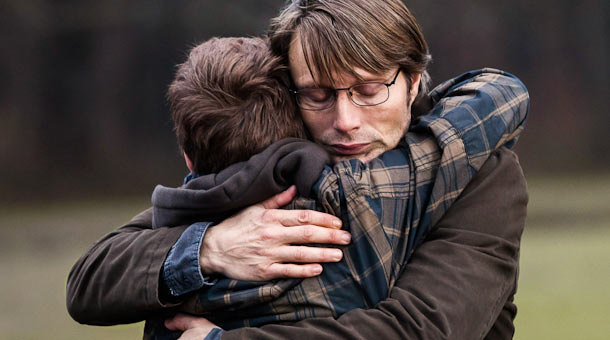 'The Hunt' is a devastating story that unfolds in a manner that you least expect. It starts innocuously, but slowly turns into a gripping thriller-drama where your own conscience and judgement gets tested. Very few films are made with the intention to question the moral judgement of the audiences themselves. 'The Hunt' is one such rare film that will make you think and question while you remain at the edge of your seat.
Read More: Best Nun Movies of All Time
6. Amour (2012)
'Amour', a french word, means love. And no film this century depicted the pain and the suffering that comes along with love in such a poignantly touching way than 'Amour'. It is a story than can be difficult to sit through, but the payoff — if you want to call the emotionally devastating climax that — is huge. You will be left thinking about the movie for days, even weeks. Such is the impact of Michael Haneke's 'Amour'.
Read More: Best Pregnancy Movies of All Time
5. The Diving Bell and the Butterfly (2007)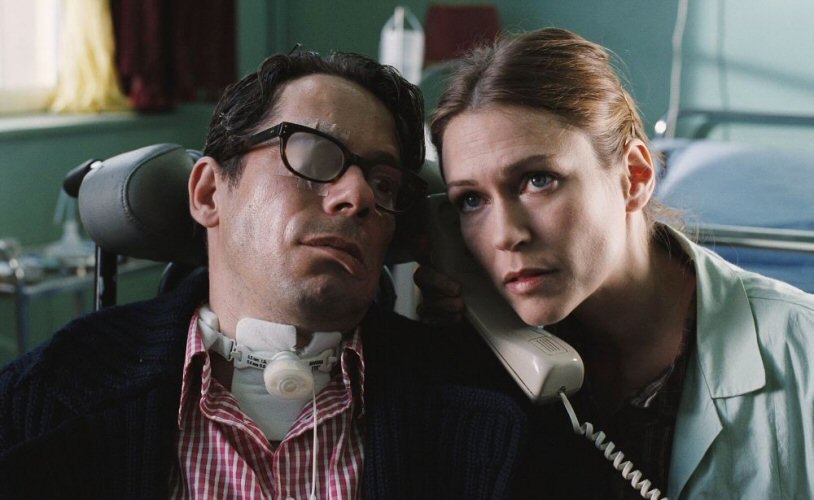 A powerful film that shows us why there is beauty in each living moment irrespective of the known — or unknown — fate that lies ahead of us. Based on the true story of Elle editor Jean-Dominique Bauby who suffers a stroke and has to live with an almost totally paralyzed body, the film is as inventive and challenging as it is visually captivating and emotionally arresting. Rarely films are made with such artistic audacity.
Read More: Best Time Loop Movies of All Time
4. Toni Erdmann (2016)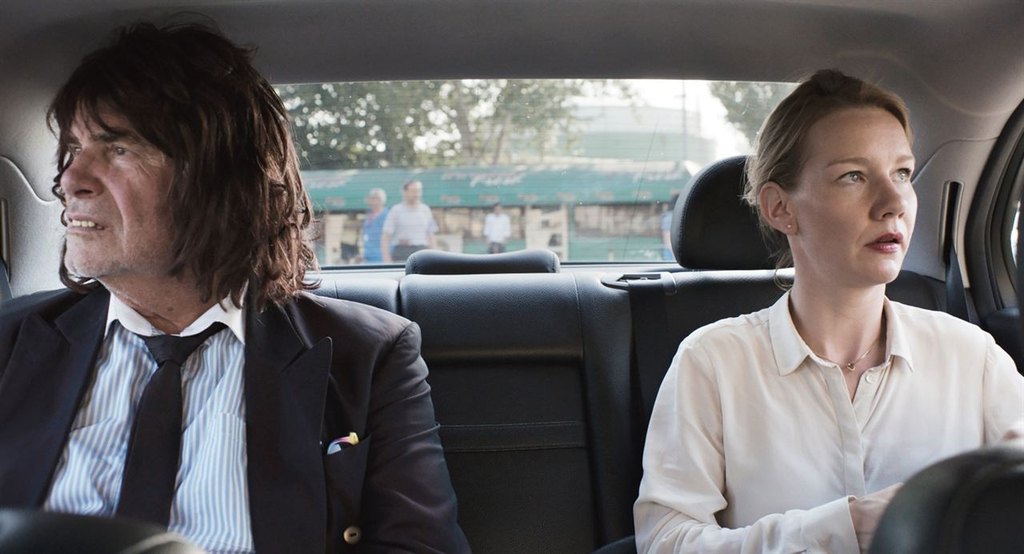 The funniest German film ever made. Period. But 'Toni Erdmann' is not just funny; it is surprisingly moving and purposely revealing. In the midst of all the laugh out loud moments lies a tender father-daughter story that sheds light on modern relationships. The 162 minutes of 'Toni Erdmann' will feel like a joyride. And joyride, sure it is! Read more..
Read More: Best Hood Movies of All Time
3. Certified Copy (2010)
'Certified Copy' is easily one of the most original and interesting films I have seen this century. The idea that it is based upon is endlessly fascinating. In life, we are slaves to our desires and circumstances, in effect, mostly trying to be someone else. We create a perception of reality around us that may or may not exist. But does that mean we cease to be original ? Or are we just certified copy of the person we want to be.
Read More: Best Robot Movies of All Time
2. A Prophet (2009)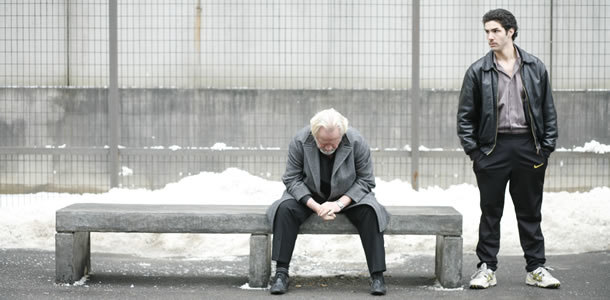 Crime dramas don't come in shape and form better than this. This century has seen comparatively much less crime dramas being made than the last, but if there's one film of 21st century that could match the gold standard set by crime dramas like 'The Godfather' and 'Goodfellas', it has to be 'A Prophet'. Taut and riveting, and uncompromising on its style and characterization, 'A Prophet' is truly an unforgettable experience.
Read More: Best Religious Cult Movies of All Time
1. 4 Months, 3 Weeks and 2 Days (2007)

Set in the brutal Ceausescu communist regime of Romania in 1987 (when abortion was a crime), '4 Months, 3 Weeks and 2 Days' is a devastating story of two friends who try to arrange for an abortion. Visceral and uncompromising, the film is as heart-breaking as it is heart-pounding. In my whole movie-viewing experience over years, I have never ever been so gripped by (and concerned about) a character's fate as I was for Gabita in this film. Have you ever experienced that gut-wrenching feeling when you are nervously and anxiously waiting for one of your loved ones to come out of an operation theater after a surgery ? I felt exactly the same while watching this film. It is as realistic as cinema can get.
Read More: Best Nuclear War Movies of All Time