BBC Studios' Alibi has renewed 'The Diplomat' for a second season. The filming of the sophomore round is slated to begin in Barcelona, Spain, and London, England, in November. The series revolves around British diplomat Laura Simmonds and her Barcelona Consul colleague and friend Alba Ortiz, who "fight to protect British nationals who find themselves in trouble in the Catalan city. Mixing the roles of lawyer, counselor, and cop, Laura and Alba's diplomatic skills are stretched to the limit by the stream of cases that walk through the Consul's doors," reads the logline.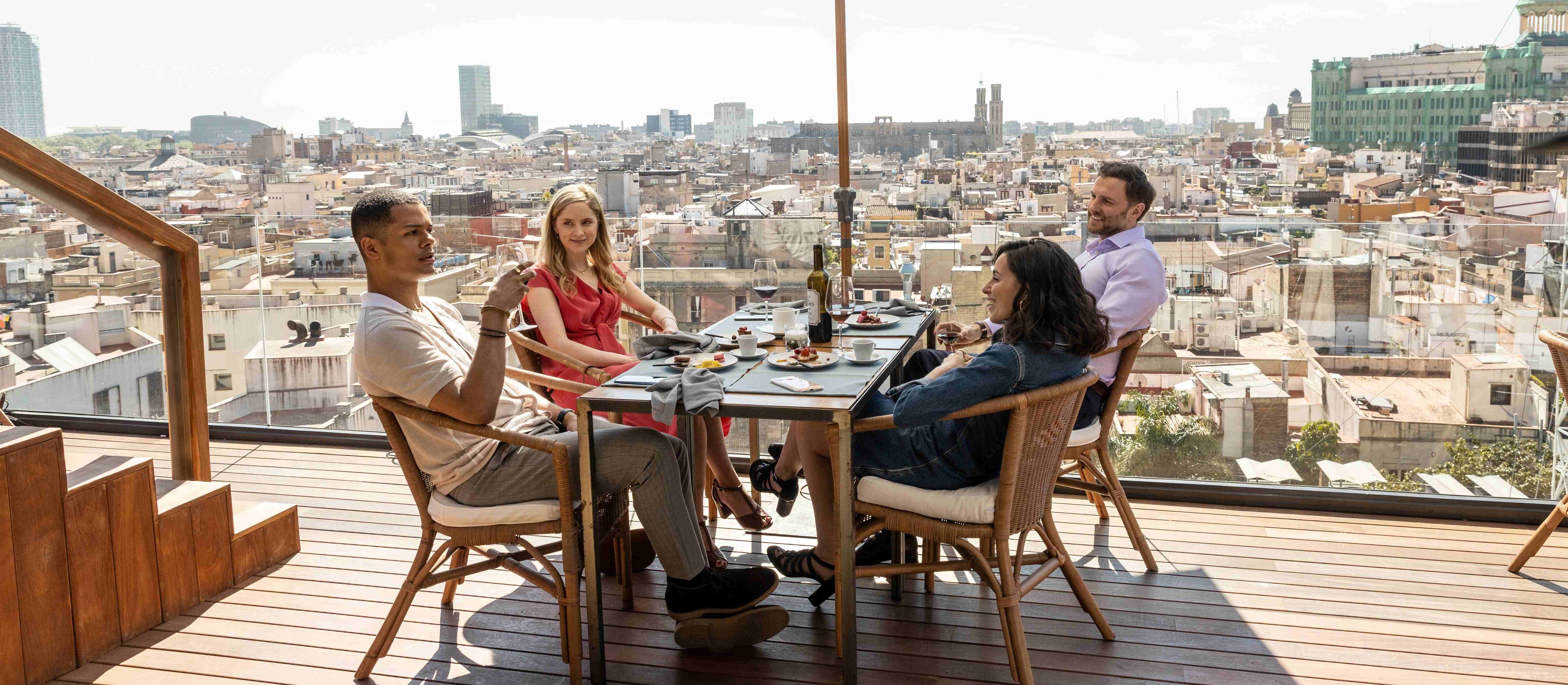 Barcelona is also an integral location of the first season of the British political thriller show. The city, the capital of the Spanish autonomous community of Catalonia, is a pivotal entertainment production hub as well. 'Game of Thrones,' 'The Crown,' 'Bird Box: Barcelona,' 'Vicky Cristina Barcelona,' 'Uncharted,' Denis Villeneuve's 'Enemy,' TNT's science-fiction series 'The Lazarus Project,' etc. are some of the popular productions filmed in the city. London, in addition to the series, is expected to host the shooting of Netflix's 'Hamlet,' Disney+'s 'Suspect: The Shooting of Jean Charles de Menezes,' BBC's 'Ludwig,' Paramount+'s 'Insomnia,' HBO's 'C. B. Strike' season 6, etc. in the upcoming months.
Creator Ben Richards continues to serve as the head writer of the series. Richards is known for creating BBC's 'Showtrial,' Sky One's political thriller 'COBRA,' and Liam Cunningham-starrer 'Outcasts.' His credits also include 'C. B. Strike,' Richard Dormer-starrer 'Fortitude,' Stephen Dillane-starrer 'The Tunnel,' etc.
Lauren Klee, who wrote/co-wrote two episodes of the six-part first season of the show, returns as a writer as well. Klee's credits include 'EastEnders' and 'Holby City.' Jill Robertson and Jennie Paddon direct the sophomore round. Robertson is known for directing multiple episodes of Max's 'Pennyworth,' 'Red Election,' 'Dalgliesh,' and 'Harlots.' Paddon's credits as a director include 'Sanditon,' 'Death in Paradise,' 'Casualty,' 'Doctors,' etc.
As far as the cast of the sophomore installment is concerned, we can expect the return of Sophie Rundle as Laura Simmonds and Serena Manteghi as Alba Ortiz. Rundle is known for playing Ada Thorne/Shelby in 'Peaky Blinders,' Ann Walker in 'Gentleman Jack,' and Jean in George Clooney's 'The Midnight Sky.' Manteghi, on the other hand, is known for her performances in 'The Other Half' and 'Mrs Wilson.' The rest of the first season cast includes Dylan Brady ('Get Even') as Carl Hyndley, Laia Costa ('Victoria') as Mariona Cabell, Steven Cree ('Outlander') as Sam Henderson, Danny Sapani ('Doctor Who') as Colin Sutherland, Isak Férriz as Inspector Castells, etc.
Read More: Best British and BBC Shows on Netflix