Film actors can be broadly classified into two: those who chose acting as their profession and those who were chosen by the profession itself. Mohanlal Viswanathan Nair, popularly known as Mohanlal, is one such fabulously gifted actor from Kerala, India; who can be undoubtedly included in the latter category. A career that has now auspiciously spanned over 35 years, is still no short of making us awe in almost every performance that he portrays on the silver screen. Often referred to as 'The Complete Actor' by both his fans and well-wishers alike, he has done many a role in his vast career arguably with utter perfection that this attribute he possesses has never felt exaggerated.
During a period in Malayalam Cinema, most of the movies were dealt with realistic and naturalistic plots that it required efficiently well-versed actors to perform them originally and believably; and Mohanlal is considered to be an ultimate great when it came to this. Even when appearing in roles of such immense versatility, his characters have never appeared far beyond and have always been compelling. Time Magazine once famously quoted that "Mohanlal is India's response to Marlon Brando". Many other famous actors all over India, like Amitabh Bachchan and Rajinikanth are great appraisers of his work. He is indeed one of the fine actors the country has ever produced and arguably one of the best in the world too. We, at The Cinemaholic, are now looking back and listing down the top 15 Mohanlal movies. You can watch some of these best Mohanlal movies on Netflix, Hulu, or Amazon Prime.
15. Guru (1997)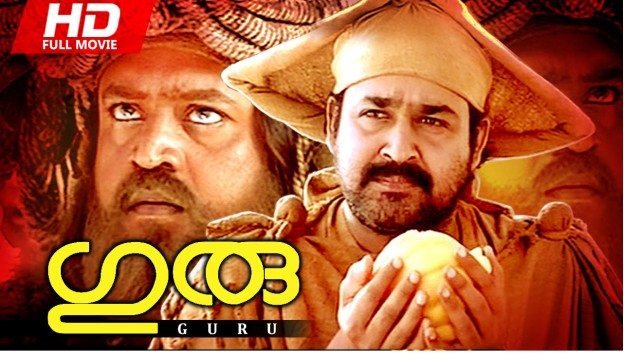 Start raising your eyebrows when I say, this was the first Malayalam film to be selected as India's official Entry to the Oscars. This was one of those films which was way ahead of its time and place. It did not deal with the usual subjects that Malayali audiences were used to see and apparently it was not well-received during the time of its release. But it was one of the most ambitiously fascinating films, that Malayalam ever saw up till that point and it also had a universally appealing theme. Directed by Rajiv Anchal, this genre binding fantasy drama had an ensemble cast who all were equally good. This film is highly metaphorical in nature, whose underlying meanings can be attributed to many things not only communally, but also globally. As the name, itself suggests "Guru" (meaning 'Teacher') this can be a true eye-opener and a door towards self-realization. Mohanlal's performance is unlike his others, but is truly mind-blowing.
Read More: Best Jamie Dornan Movies and TV Shows
14. Thanmatra (2005)
I remember getting emotional at the end of almost every movie of director Blessy's, during my childhood days, and "Thanmatra" was also one like that. This film follows the life of a man who develops Alzheimer disease and how the family reacts to this situation. Mohanlal's performance in this film is undoubtedly one of the best in his entire career. This film was adapted from the legendary writer/director P. Padmarajan's 'Orma'. Although, the initial half of his role was the usual kind he had dealt with in the past, the second half demanded his potential to be at the top and we witness an act that is like no other he had done before. His feat makes us realize the pathetic desolation of a man who has lost all his memories, together with the dreams and hopes of his life which can be the last thing we want as a human. It emotionally haunts you just about every time you see.
Read More: Best Anna Farris Movies and TV Shows
13. Nadodikkattu (1987)
Director Sathyan Anthikad was one of the real charms of Kerala film industry at his peaks, and his films marked the search of lost innocence, often discussed political themes and above all his unparalleled skill when it came to directing these kinds of pieces that stand close to the hearts of an ordinary Malayali. "Nadodikkattu" is one such gem of a movie featuring the majestic combo of Mohanlal (as Dasan) and Sreenivasan (as Vijayan) whose success made way for two more films in this series. This film on other levels is a comic satire -which most Sreenivasan written movies are- on the condition then prevailed in Kerala where unemployment and lack of opportunity was a serious issue and people altogether started to immigrate to other countries for jobs in the hope of saving themselves and their families. The characters in this film are almost epic as then, as it is now, and the dialogues in this feature often in Malayali's daily conversations. We see yet another layer of Mohanlal, even though only a slight addition to his reach, where he does comedy roles as easy as a pie.
Read More: Best Michelle Williams Movies and TV Shows
12. Kilukkam (1991)
The amazing Priyadarshan-Mohanlal combination is incomparable with most of the other actor-director combinations in Malayalam. They have done films which have equally paved way for the dawn of both their careers and remain fresh and evergreen even now. "Kilukkam" is of no exception. It is still one of the best comedies made in Malayalam. One more of the Mohanlal movies that you can watch innumerous times and enjoy each time, the performance of every other major actors' in this film almost unforgettable. Actors Jagathy Sreekumar and Innocent alone will make you laugh to death. Being a Malayali and haven't seen "Kilukkam" is often considered to be a sin. If you haven't seen this, I seriously recommend you binge watch this! One of the underrated Mohanlal movies.
Read More: Best Hillary Duff Movies and TV Shows
11. Dasharatham (1989)
Watch this movie's climax scene alone and then tell me you hate Mohanlal! Sibi Malayil, yet another great director of his era, wonderfully weaves the tragic tale of a young man who is wealthy, yet unhappy and immature in his decisions often controlled by alcohol and having no interests towards anything, whose life takes a turn when he decides to have a child through artificial insemination and thus helping a family in dire need of money. The film is wonderfully scripted by A. K. Lohithadas, who also took a brave decision to work out such an impending plot in that period, is also another trademark of the film. Also, the film's music by Johnson gives immense emotional depth to the story. The movie is very heart-wrenching particularly towards the end and it teaches us very valuable lessons.
Read More: Ben Kingsley Movies
10. Spadikam (1995)
Mohanlal's most dashing character till date, "Spadikam" shows new levels to which an utter commercial film can travel if it has a soul and purity in its creation. His character 'Aadu Thoma' is vivaciously inspiring and one of the most talked about ones in his entire career. Even though it featured him hitting the villains with newly invented styles and dashing them with heroic deliveries, the film's soul lies on the sound portrayal of the relationship between a father and his son. Thilakan – one of the truest artists in Kerala – appears as 'Chacko Mash', the narcissistic father, a mathematician and a strict teacher who part ways with his son already at his early days when he wasn't becoming the child he wanted him to be. The film then develops on how the son changes into a rowdy when his true passions are thrown away and how both of their lives depend on this clash between them. Both the lead artists' feats were raw and ultimately truthful to its core.
Read More: Best Kaya Scodelario Movies and TV Shows
9. Devasuram (1993)
Even though most of the others mentioned in this list are characters that he did efficiently well, we can't even imagine another face to "Mangalassery Neelakandan", the cult feudal landlord. By this film, he literally became the face of arrogant masculinity in Kerala, thus rising towards stardom and a lot of other films that came in the future made well use of this image of his. Written by the dashing screenwriter Ranjith, and directed by the classic I.V. Sasi this features the epic telling of a 'valluvanadan' period in Kerala when archaic rituals prevailed among people and they used to be controlled by this feudal landlord called 'thamburan'. A sequel to the movie titled 'Raavanaprabhu' was released in 2001.
Read More: Best Henry Cavill Movies and TV Shows
8. Manichitrathazhu (1993)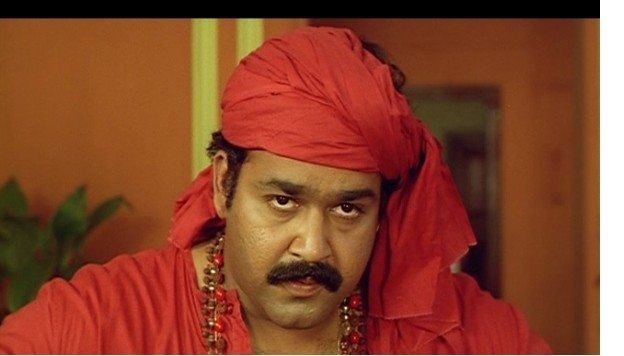 A movie that I have watched umpteen times, this is easily one of my all-time favorite Malayalam films. Even though the film was directed by Fazil, it consisted of equally talented second unit directors like Priyadarsan, Sibi Malayil and many talented others which contributed to the film in a great way. It is still one of the greatest thrillers produced in Indian cinema. Almost every Indian is aware of this film because of its remake into different languages. The film's main character is Ganga, played miraculously by the wonderful Shobhana, who develops a multiple-personality disorder during her residence at her husband's. Mohanlal appears as Dr. Sunny, the psychiatrist who comes to cure another woman's disease which was wrongly alleged on her. Terms like 'neurosis' and 'psychosis' came into a common Malayali's vocabulary as a result this. In a 2013 online poll by IBN Live, "Manichitrathazhu" was listed second in India's Greatest Film of All Time.
Read More: Best Viola Davis Movies and TV Shows
7. Kaalapani (1996)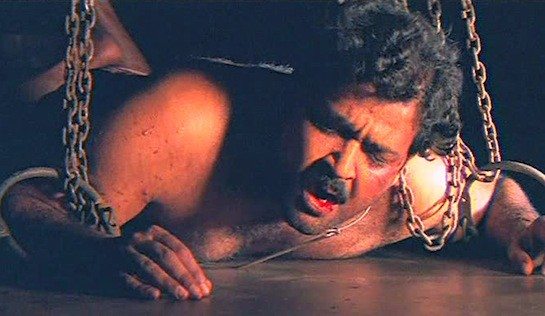 This film's tagline during its release was "A film that has to be seen by every Indian", and "Kaalapani" the epic historical drama of Priyadrashan demands exactly that. The independence struggles all over India, during the late 19th century and then onto half a century in the 20th, saw the atrocious facades people went through which is often overlooked by the Indian film industries. But, "Kaalapani" redefined many a conceits about human struggles of those times we had in this part of the world. This also marked a revelation towards the notion of aspects in filmmaking in Kerala, where experimental big budget films with ensemble cast were hard to come by, but Priyadarshan and his crew did a fabulously wonderful job to put up such an epic portrayal, which was a significant act of reconciliation.
The film mainly happens around a cellular jail called 'Kaala Pani' in Andaman and Nicobar Islands, where the sufferings of the inmates and the conducts of the British officers towards them are barbarically depicted. The film was built on a very large budget and also got the widest release for any film in Kerala until then, but was ruthlessly bombed at the box-office. Even famous critics of that time trashed this masterful piece. But it rose from the ashes -as true forms of art always does- in the latter part of the century and is now viewed as one of the best films to have come out from India, and also a golden feat in all the artists' career. I seriously doubt the perceptions of Malayali's towards good films have not still bettered.
Read More: Best Robin Wright Movies and TV Shows
6. Sadayam (1992)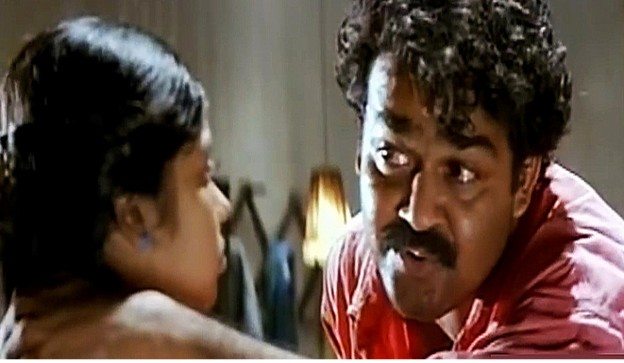 Being an artist of such cognizant expertise in his field of work, sometimes may smear against you. One similar aspect being some of your towering performances getting overlooked. In that facet, Mohanlal's "Sadayam" tops in his case. His most underrated feat till date, this film saw yet another combination of director Sibi Malayil with him, which formed another deadly combination in those times, and was penned by the illustrious M. T. Vasudevan Nair. The film had a very complex story line filled with flashbacks and authentic character study which was very rare in those times. Mohanlal appeared as 'Sathyanadhan' who is jail now awaiting his death trail for killing four people including two children.
Even though this premise may seem very dark to you, the film shows how death comes as a savior where life is so violently outrageous that there is nothing seemingly possible that you can do about it. Human lives are massively interconnected, and sometimes those who are filled with compassion towards others are the ones who are often left with jeopardy and contempt. Morality and compassion can work in different ways for everyone, and this film analyses a fact of it where rational advocacies and pre-written laws may seem unreasonable at times. The movie also is a strong commentary against the way in which the society judges women and also a message to fight strongly for their rights. Mohanlal's character deserved many appraisals for his role, which was unethically denied by many.
Read More: Best Chris Pratt Movies and TV Shows
5. Thoovanathumbikal (1987)
30 years now to its first introduction, "Thoovanathumbikal" by the all-time great P. Padmarajan, remains one of the classics of Malayalam cinema. This is one of those films you can watch umpteen times and not yet completely conceive to what all depths to which it travels. It can be a melodically told tale about romance for some, a philosophically concealed read into dual levels of human psyche for another and finding one selves through love and compassion for a different person. In whatever way it connects you, most of the credits goes to the wonderfully detailed script by the director himself for which what he is abundantly famous for.
Jayakrishnan (Mohanlal) is mostly a guy who exhibits contradictory behaviors among different people, and is seemingly unaware about how to react to certain situations and not understanding his true self, and the film on one level shows his search towards this. This mainly happens when he meets Clara (Sumalatha), a sex worker, not at all a usual one, which I believe you should solely experience from the film itself, because 'Clara' is beyond doubt one of the most ample female characters to have appeared in Malayalam films. Rain is almost as a main character here. As the title suggests (translated as 'Dragonflies in the Spraying Rain') the movie travels into a mystical world, but the climax becomes more of a ritually expected one, which Padmarajan would have supposedly wanted to happen how it may in the real world.
Read More: Best Lily Collins Movies and TV Shows
4. Bharatham (1991)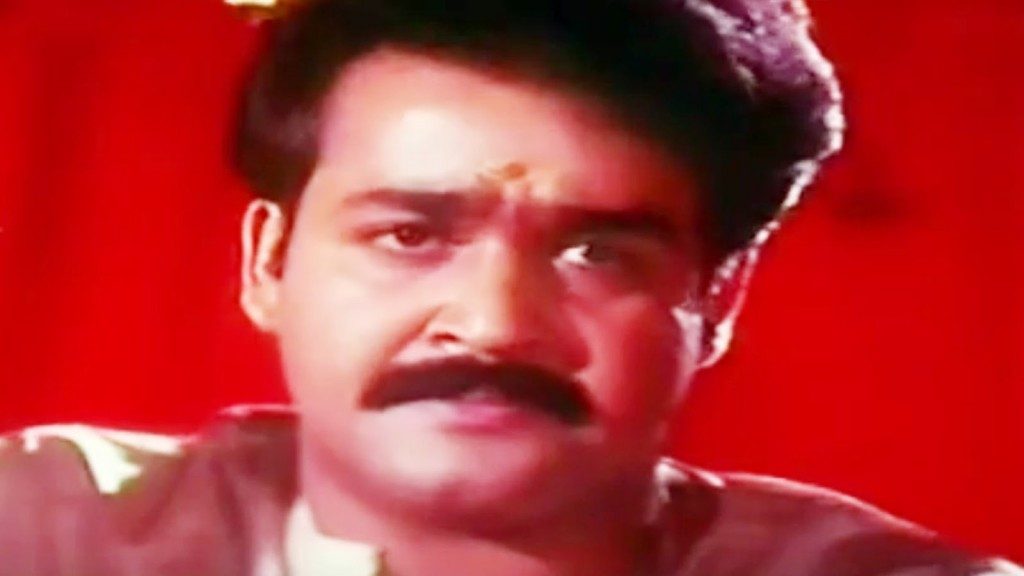 "Bharatham", a musical-drama written by A.K. Lohithadas and directed by Sibi Malayil is interpreted as the retelling of the epic Ramayana from Bharatha's perspective. The film is highly regarded due to its flawlessness despite handling a tempting subject matter and is appealing to the audience in the most wonderful way. Set in a Nambhoodiri family of musicians where the tradition of the deceased father is carried forward by the elder son (Nedumudi Venu), the film shows how he falls to alcohol and develops jealousy towards his brother (Mohanlal) who gets better attraction and appreciation than him who replaces him in a particular event. The movie on one side scrutinizes the custom of upholding the illogical superstitions towards art, rather than appraising the true form of it. The perception of Ramayana is beautifully depicted where the younger brother takes over the place of his elder one, only at his despise, and has only admiration and respect for him. The use of classical and carnatic music in this film were highly noted. Mohanlal received his first Best Actor national award for this movie.
Read More: Best Theo James Movies and TV Shows
3. Kireedam (1989)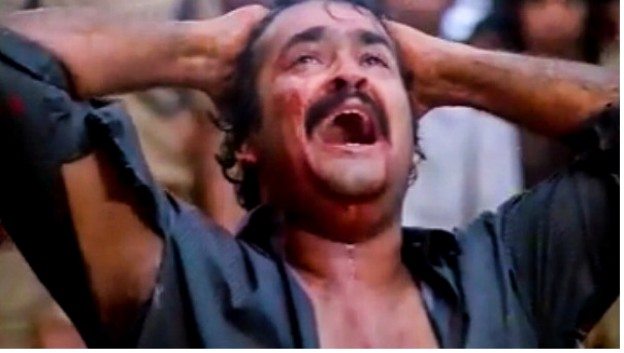 Yet another compelling collaboration of Mohanlal-Sibi Malayil, "Kireedam" is a heart-wrenching depiction of the struggles of a common man whose fate works almost opposite to what we expect and how his tragic tale evolves. It explores how the society type-casts people and forces them to act that part whether they like it or not. The film's story line is one of those rare gems you will come across and it will entangle you emotionally with the main character in about every scene. The Thilakan-Mohanlal, father-son duo is incomparable, whose performances will drain you at the end of the day. There are these obscure facades of society, largely unrecognized by a majority, whose influences can affect you in an unimaginable way, which is exactly what the film researches in a simple, yet massively efficient way. The film calls this the 'throne' (also the translation of the title) given by the society, which is a ruthless metaphor on the lack of truthfulness and quest for power among people.
Read More: Best Charlie Hunnam Movies and TV Shows
2. Iruvar (1997)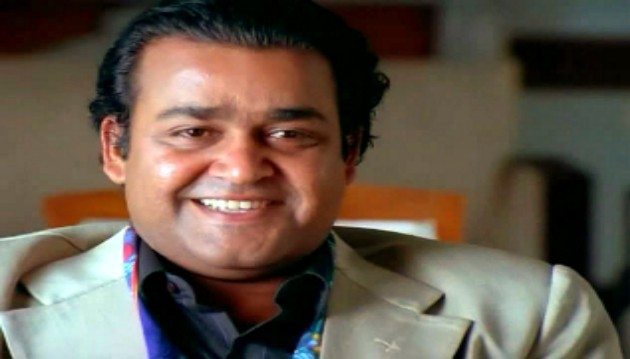 The only non-malayalam film in the list and needless to say, one of the most profound films to have come out from India, Maniratnam's "Iruvar" showcased Mohanlal's charisma and variety. It also featured the debut performance of former Miss World Aishwarya Rai, who appears in multiple roles. The film revolves around the second half of the 20th century telling the story of two friends and the parallel events in their lives. It is generally believed to be based on the relationship between the two maestros of Tamilnadu, MGR and Karunanidhi. The film as a matter of fact dealt with a very sensitive subject and faced many problems, first from the censor board and then during the time of its initial release. A. R. Rahman's music and Santhosh Sivan's cinematography were impeccable, who were appreciated with many accolades. Also, this film came out during a time of Maniratnam era and he himself regards this as his best film and has also inspired many other directors like Gautham Menon. It is a must watch for every Indian cinema lover.
Read More: Best Jada Pinkett Smith Movies and TV Shows
1. Vanaprastham (1999)
In real life or in art, there do exist a thing called the life-changing act. In a true actor's point of view, he may live daily in the hope of performing such an act the next day or the other which might be the ultimate satisfaction for him. In Shaji N Karun's 1999 drama film "Vanaprastham", Mohnalal gives his life-changing performance and thereby redefining all the concepts of material acting that human has ever invented. After seeing this film, a French technician famously quoted: "the only thing this guy has done wrong is to get born in this part of the world, and if born elsewhere he could have bagged many a number of Oscars."
The plot essentially focuses on Kunhikuttan (Mohanlal), a Kathakali artist who becomes the object of desire and seeming delusion of Subhadra (Suhasini), the Maharaja's niece. When she sees Kunhikuttan portay Arjuna during a Kathakali performance for the King, she is mesmerized. As the story goes on, we see that she is clearly confusing Kunhikuttan playing Arjuna with the real Arjuna. A romantic liaison between the two produces a child that Subhadra withholds from Kunhikuttan, cruely adding insult to injury of a man who was denied legitimate recognition by his landlord father and now is being denied access to his only son. Although, 'Kathakali' being an artform that requires decades of patience and study to know the least of it, Mohanlal's dedication is seen throughout. Apparently, it may be the best Indian film I have ever seen.
Read More: John Cussak Movies