Trying to gain fame through social media is far from an easy task. The aspirant needs to maintain good connections and not let their perceived image crack no matter what. So the fact several people get an opportunity to try their own luck at becoming an influencer with Netflix's 'The Circle' is incredibly entertaining. Since the reality show first premiered, fans have thus religiously followed what the different participants have been up to. The same curiosity now follows Billie-Jean Blackett as well, who entered the fifth season as her ex-boyfriend Bruno and gained many admirers through her candidness. Now, if you are eager to know just what she is up to these days, we are here to answer the same!
Billie-Jean Blackett's The Circle Journey
25-year-old Billie-Jean Blackett entered the fifth season of the popular Netflix original in order to charm other cast members and take home the title of the winner, along with the massive $100,000 cash prize. Given her occupation as a model, she was afraid she might be judged harshly by her fellow participants and hence decided to don the persona of Bruno, her actual ex-boyfriend. Therefore, upon joining the production, she did not hesitate to try and form genuine connections, leading Bruno to be in third place following the very first ratings amongst the eight contestants.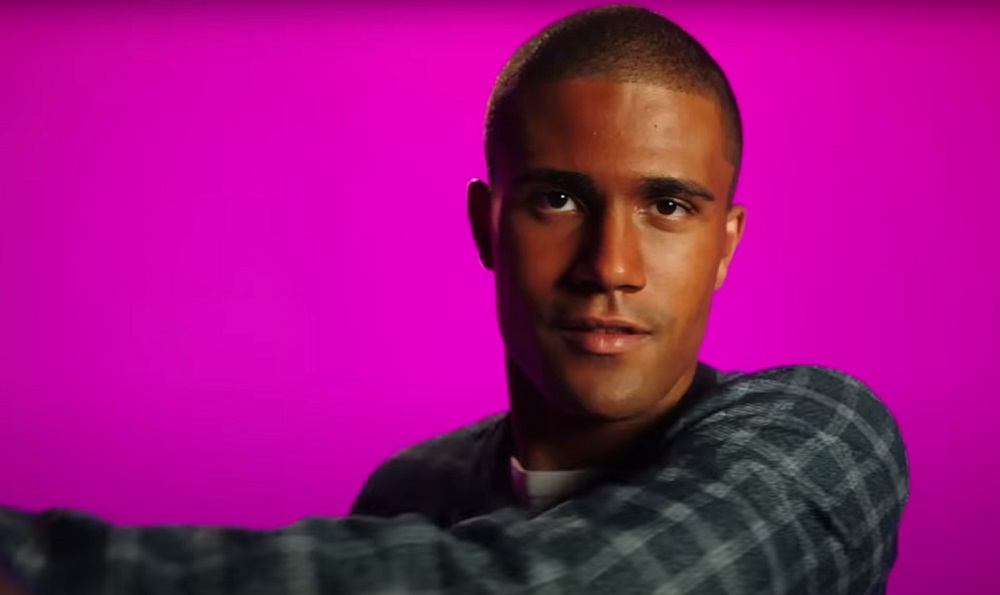 However, things did get a bit troublesome for Billie-Jean as the show continued as the cast mates began feeling as if they had not seen the true, open side of Bruno. This led her to try and establish some relationships in a different manner, but it wasn't easy. In the second round of elimination, it was up to Chaz Lawery and Raven Sutton to block either Bruno or Brittney (Brian Clark). She hence took this moment to connect with Chaz and shared some of her own vulnerabilities, disguising them as Bruno's own feelings. This created a bond between the two, resulting in Bruno getting saved. Billie-Jean was then enabled to establish several connections over time and even suggested to the other guys that Bruno might be romantically interested in Sam Carmona.
Though everything changed with the welcome of Shubham Goel in the fifth episode of the season, who was catfishing as Sasha. The season 1 veteran had to immediately compete against Tasia Lesley in order to safeguard himself. Unfortunately, he was not able to gain enough followers and had to eliminate either Bruno or Jennifer (Xanthi Perdikomatis and Brett Robinson). Thinking about his strategy and the entire number game, Shubham decided to block Bruno, leading to Billie-Jean's exit. This baffled the UK model as she had thought Bruno and Sasha had been able to form a sibling-like connection, but she walked away with her head held high.
Where is Billie-Jean Blackett Now?
As of writing, Billie-Jean seems to be thriving. The model is presently affiliated with Forte Model Management and has been a part of several advertisement campaigns over the years. She has even posed for commercial photoshoots and has been featured in several different publications worldwide. Moreover, thanks to her communication skills as well as her extroverted nature, Billie-Jean is an accomplished radio presenter as well. She has actually been hosting a show every Friday for Flex FM, a radio channel based right in London, UK, since October 2020. On the designated day, she plays old-school R&B and HipHop from 10 in the morning to noon.
Reportedly based in Welwyn Garden City, Hertfordshire, UK, Billie-Jean lives just outside of London and seems to enjoy a simplistic yet fun lifestyle. She celebrated her 27th birthday on September 12, 2022, and has made it clear that she's eager to explore what more life has to offer. Her love for animals is also certainly an endearing personality trait of the reality TV star; plus, she enjoys traveling. In fact, she has already visited places like Ibiza in Spain and Lisbon in Portugal as recently as 2022. Coming to her romantic experiences, we do not believe she is presently dating anyone, though her bond with her ex, Bruno, is evidently quite amicable.
Read More: Are Billie-Jean and Chaz From The Circle Still Friends