Apple TV+'s 'Truth Be Told' is a crime drama series based on author Kathleen Barber's 2017 novel 'Are You Sleeping.' It follows Poppy Scoville (Octavia Spencer), a journalist turned true-crime podcaster who solves criminal cases in her hometown while dealing with several complex personal issues. Detective Aames (David Lyons) becomes Poppy's biggest ally in her pursuit of truth and justice. The OPD Detective is instrumental in catching the mastermind of the sex trafficking ring in the third season and also single-handedly solves the Emily Mills disappearance case. However, the season 3 finale hints at an uncertain future for Aames as he seemingly quits his job. Therefore, viewers must be curious to learn more about Aames' decision to quit and actor David Lyons' future on the show. In that case, allow us to share everything we know about David Lyons' future as Aames in 'Truth Be Told.' SPOILERS AHEAD!
Does Aames Quit His Job?
Detective Aames first appears in the second season premiere of 'Truth Be Told,' titled 'Other People's Tears Are Only Water.' Aames is a part of the Oakland Police Department and the investigating officer on the murder case involving the deaths of Micah Keith's husband and son. In the premiere episode, Poppy's friend and famous painter, Micah Keith (Kate Hudson), is drawn into the list of suspects for her husband and son's gruesome murders. With help from Poppy, Aames investigates the case, and they successfully prove Micah's innocence and catch the true culprit. In the third season, Aames is drowning in work after several teenage girls go missing from Oakland, California.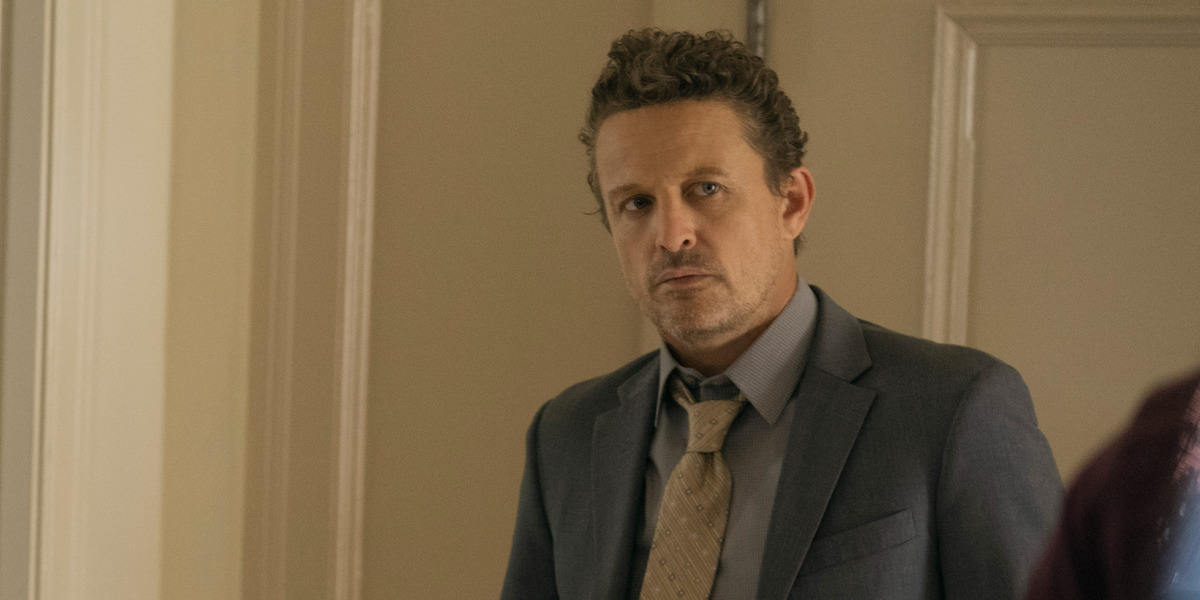 In the third season premiere, titled 'Unto the Sweet Bird's Throat,' Aames is still working as a detective for the OPD. He is assigned to search for Emily Mills, a local White teenage girl who has gone missing. On the other hand, the OPD neglects the other missing girl cases involving black girls. Nonetheless, Aames also dedicates his efforts to finding other missing girls like Drea Spivey and Melanie Sanchez. However, most of Aames' time is spent on the Emily Mills case until Poppy discovers evidence of a sex trafficking ring operating in the city. In the season finale, Aames and Poppy solve the sex trafficking case by capturing the ring leader, Sybil Hackman. In the aftermath of Sybil's arrest, Aames seemingly quits his job as a detective and is given a send-off by the OPD.
Is David Lyons Leaving Truth Be Told?
In 'Truth Be Told,' actor David Lyons essays the role of Detective Aames. Lyons is an Australian actor who began his acting career with appearances in several short films and soap operas in his homeland. He gained recognition for his recurring role as Jason Tyler in the Australian police drama series 'Blue Heelers.' However, Lyons is arguably best known for playing Dr. Simon Brenner in the medical drama series 'ER.' The actor is credited as a series regular for the second and third seasons of 'Truth Be Told.' However, given Aames's drastic career move in the season 3 finale, there are questions about Lyons' future on the show.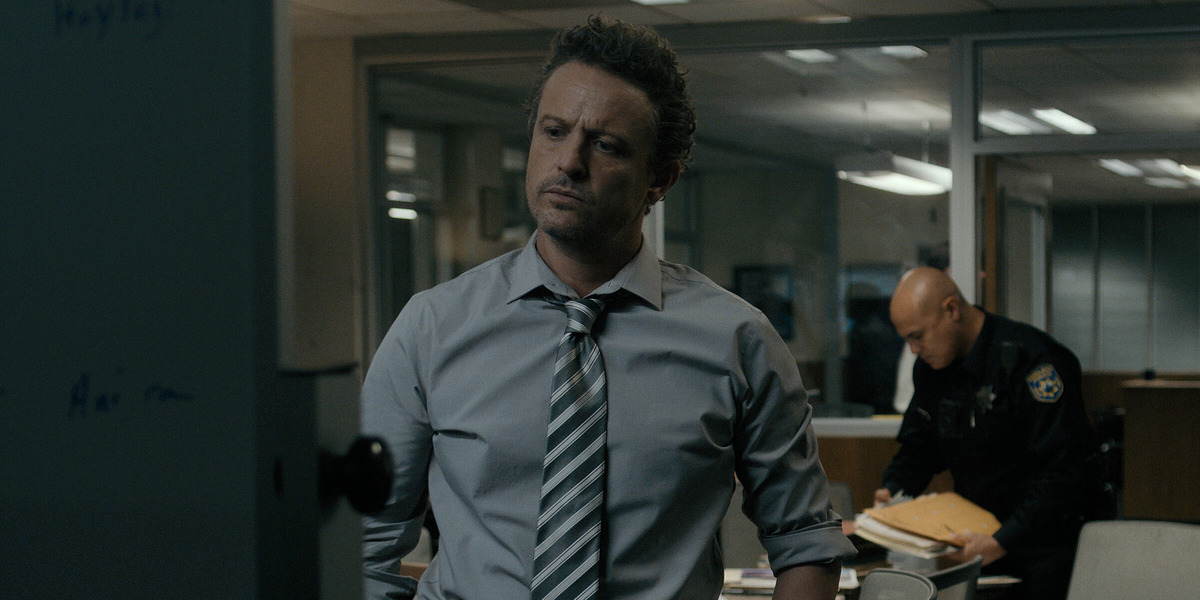 Presently, neither actor nor the show's makers have hinted at Lyons' exit from the popular crime drama series. However, it is important to note that 'Truth Be Told' is yet to be officially renewed for a fourth installment. Meanwhile, Lyons has also not announced his involvement in any other projects outside his role on 'Truth Be Told.' Lyons is a series regular on the Australian drama series 'Troppo.' However, that series is also yet to be renewed for a second season. Hence, it is possible that Lyons is not exiting 'Truth Be Told.'
Instead, the third season finale is likely setting up a fresh arc for Aames in a potential fourth season. In the third season, it is hinted that Aames is displeased with the racial politics and corruption within the OPD. Hence, he likely quit his job to distance himself from the department's malpractices. Moreover, we have seen very little about Aames' life outside his job, and his family is only occasionally mentioned in the third season. Therefore, it is likely that we will see Lyons' Aames in a new avatar if 'Truth Be Told' is renewed for a fourth installment.
Read More: Is Eva Dead? Is Gabrielle Union Leaving Truth Be Told?