Most of the games that are being released nowadays require an active wifi connection, either to sync with online servers or to check the DRM protection of the copy. Either way, it becomes a real problem when you have limited network connectivity, since they either become unplayable or put up a loading screen that takes the same time as lunch. Therefore, we decided to put together a list of games that don't require an active wifi connection just so that your daily commutes don't become too much of a stress. The following games do require a wifi connection sometimes when you load it up for the first time, but after that, it's totally offline. Check these out and let us know if you have anymore to add to the list!
9. Tetris (1984)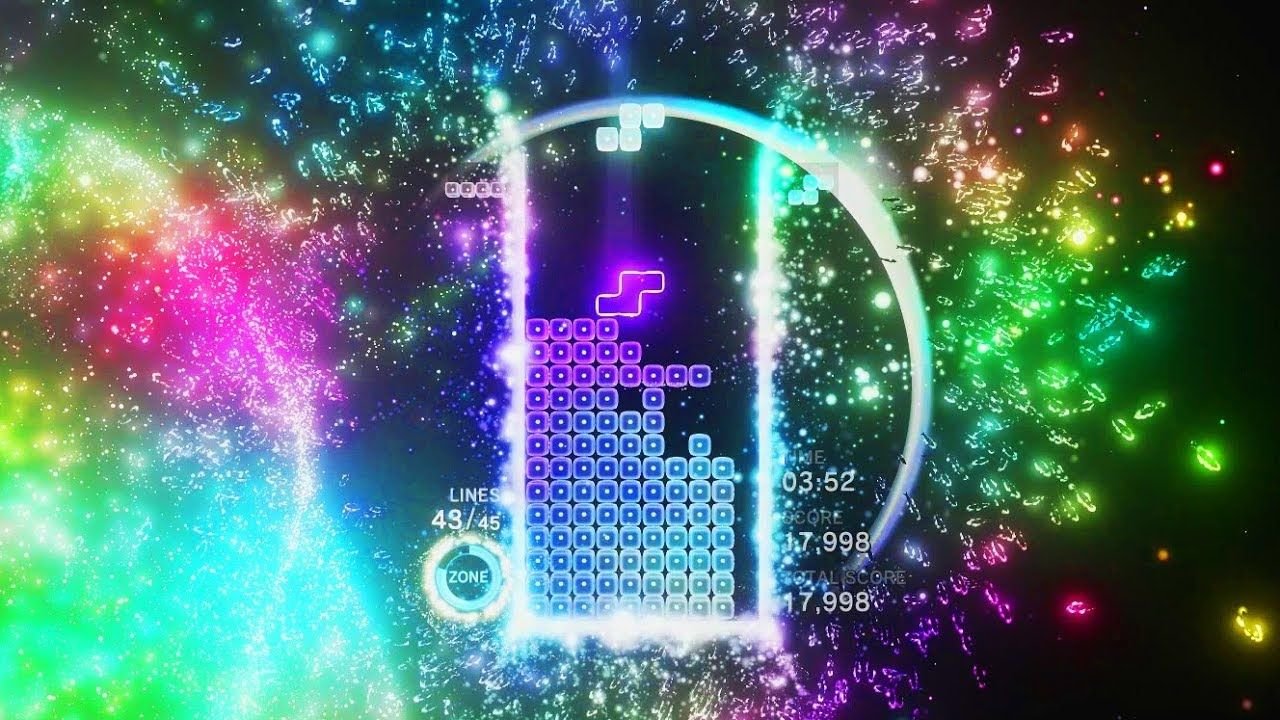 Okay, so this one's a freebie! No matter what type of potato PC or console you might have, you can always fall back on 'The Great One'. 'Tetris' is often regarded as the bestselling video game of all time and with over 35 years of legacy under its belt, we are no one to argue. It was first developed by Alexey Pajitnov, a Russian game developer, while he was working independently at The Dorodnitsyn Computing Centre of the Academy of Science of the Soviet Union in Moscow. The first playable version was conceived on June 6th, 1984 and has since then cemented its place in video gaming history. It also happens to be the first intellectual entertainment property that was officially exported to the USA from Russia when it was published by Spectrum Holobyte for the Commodore 64 and IBM PC in 1987.
We won't go into the details of gameplay since you have already played at least 10 versions of the game, but if you fail to remember the details, here they are — it's the one where there are blocks falling from the top of the screen and you need to align them in a straight line so that no gaps are present within them. If you succeed in forming a full horizontal bar without a gap, that whole bar is removed. If you happen to be good at the game, it can keep you going for hours and hence it finds a spot on this list. There is literally a version of 'Tetris' for all consoles out there, but if you want to try out something new, we highly suggest you search for a recently released version on VR Headsets called 'Tetris Effect'. The visuals are stunning and Enhance Games has really done a good job of re-imagining the game for modern devices. Whether you have a wifi connection or not, this is one that you can always fall back on in times of need.
8. Rento (2016)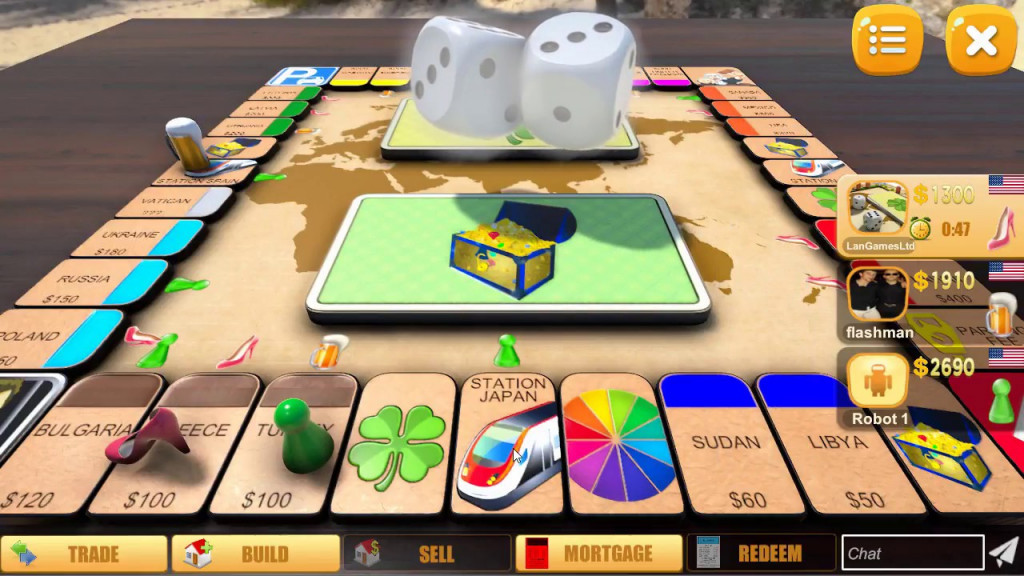 'Rento' is a dice board game that plays very similar to 'Monopoly' but also introduces enough new nuances so as to distinguish itself as a different intellectual property. At the core of the gameplay is the very same mechanics that made 'Monopoly' great in the first place but here the offline AI is actually good and manages to stay relevant in the gameplay. While the digital version of 'Monopoly' shines in online multiplayer, this one is far more attuned for offline gameplay; so if you run out of wifi or have limited net connectivity, then you can always hit up this one.
There are two offline modes in the game, one is for pass n play and another one is for AI matches. In Pass n Play, you and a group of friends can pass the smartphone around according to the turns and enjoy a proper game of 'Rento' without the hassle of a physical board or cards. And if you happen to be commuting alone, like I sometimes do, then this is a godsent. I cannot recall the number of times I have pulled up this one during long flights and it has never let me down.
You start off with a limited amount of money and a whole board of opportunity. The roll of the dice states how many spaces you can go and if you happen to land on an empty plot of land, you have the option to buy it with a certain amount of money. If any other player happens to land on that spot from that moment onwards, they will have to pay a rent as specified by the corresponding card for the property. These are basic 'Monopoly' mechanics but then the 'Chance' and 'Community Chest' cards are different and some of them are hilarious to say the very least. We highly recommend you give this one a try if you are looking for a casual offline game that's great for long flights or commutes.
7. Jetpack Joyride (2011)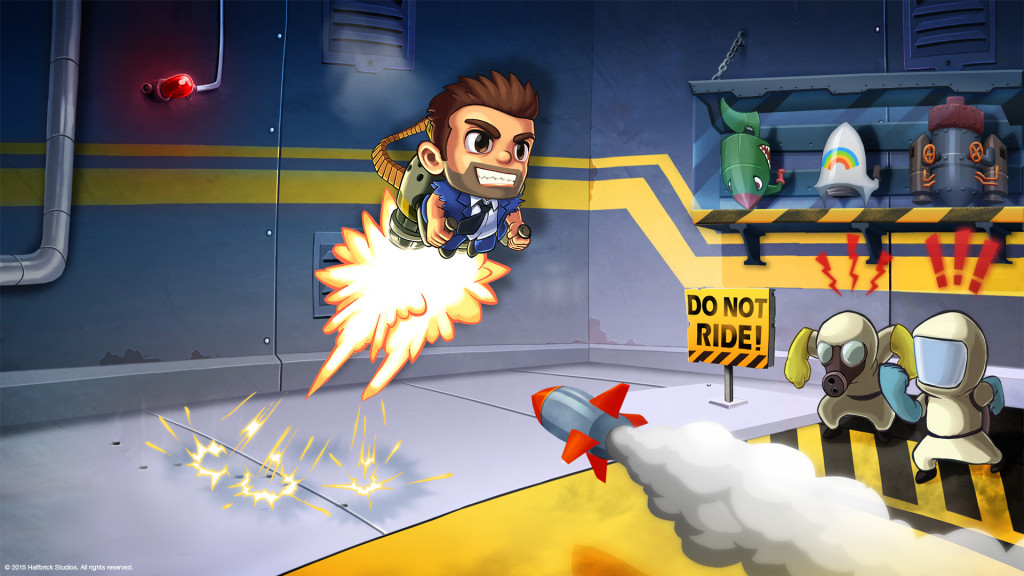 'Jetpack Joyride' is an extremely addictive yet one of the most frustrating games I have played in my life. Developed and published by Halfbrick Studios in the year 2011 for iOS devices, it holds the record for the most number of times I have wanted to throw my phone away in rage. Though the game was initially released for iOS devices, it has since then been ported to all handheld consoles imaginable at that time along with a bunch of well known couch consoles like the PS3. A fair bit of warning if you have not played this one: it is one of the most rage-inducing games of all time and the developers should get special credit for it.
Now that we have established just how hardcore this game is, let's talk a bit about the gameplay. And a bit is all we can tell you really, since it does not offer very much is that aspect. There is this guy you need to control, who is equipped with a 'jetpack'. Tap the screen and the jetpack comes to life; let it go and he slowly glides back to the ground. Using this vertical movement, you need to navigate through various levels containing all kinds of obstacles that you can imagine, each strategically placed to make your journey miserable. That's pretty much all you need to know about the gameplay. Keep going and don't run into anything on the way for as long as possible and before long, you will have the highest score on your local leaderboards, or somewhere around that area! So yeah, try this one out if you think you've got what it takes.
6. The Room (2012)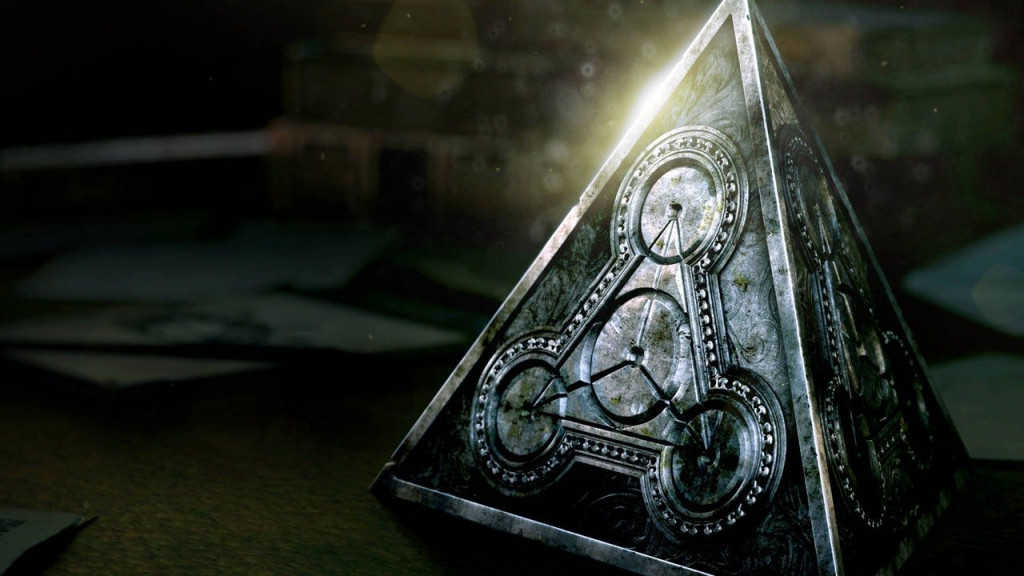 'The Room' is another massively popular puzzle video game developed and published by Fireproof Games in the year 2012 for iOS and android platforms. It received massive critical acclaim and due to this, it was quickly ported to other platforms such as Windows PC in the year 2014 and Nintendo Switch in 2018. It has received several end of the year awards and has managed to sell 6.5 million copies worldwide, making it one of the bestselling mobile games of the year.
The premise of the title is extremely simple: you are provided with a puzzle box that has a unique solution which leads to more puzzle boxes inside. Through this, the game gives you the illusion that you are unlocking several doors in order to escape from 'The Room'. There is a background story added into the mix where an unknown person is conducting a research into a fifth element of the universe which he calls the 'null'. Though the storyline is quite limited, it does provide for an extremely immersive experience.
Two sequels, aptly called 'The Room 2' and 'The Room 3', have also been released due to the popularity of the series. The trilogy has sold over 10 million games worldwide as of 2018 and is definitely one of the best mobile handheld games that you must check out. What started out as an indie project with an extremely limited budget is now one of the best handheld games worldwide and the developers deserve a lot of credit for this one. This is one series that really reflect what passion can do to a series and we urge big time studios to take notice. If you are just starting out, then we highly recommend that you begin with this one and progress chronologically in order to understand the evolution of the series.
5. Stardew Valley (2016)
'Stardew Valley' is an extremely addictive farming simulator developed by ConcernedApe and published by ChuckleFish for Microsoft Windows PC, OS X, Linux, PlayStation 4, Xbox One, Nintendo Switch, PlayStation Vita, iOS and android platforms in the year 2016. It is regarded as one of the best farming simulators for modern consoles, having taken influences from games like 'Harvest Moon'. It manages to address the shortcomings of the previous farming simulators, making this an extremely polished and fruitful experience. It was the top selling game on Steam on release and managed to sell over 3.5 million copies by the end of its first year in the market, making it one of the most successful farming simulators of all time.
The gameplay is very similar to 'Harvest Moon' where you are given a small patch of land to farm on with the option to expand further. You need to dial in a lot of variables in the mix that might affect your crops like seasons and weather, so a bit of tactical planning is required from the very start. Once the crops mature, you need to harvest them and sell them in the market in exchange for cash. This cash then allows you to buy more seeds and expand your small farm into an extensive production centre for crops of all kind.
In addition to crops, you are also able to tend to farm animals which provide you with various benefits in return. However, if you ever get bored of tending to your crops, then you can always go on a short stroll around your farm. Here you can meet several NPCs, interact with them, complete quests and build up friendships. And if you happen to catch the eye of that someone special, you can always woo them and get married. This is where you are able to have kids and extend the life of your farm. As you can tell, the ample amount of gameplay options makes it extremely addictive and I, personally, have a real hard time putting this game down. If you are looking for a laid back, chilled out experience that doesn't require a wifi to play, then we highly recommend that you give 'Stardew Valley' a go since it seldom lets its players down.
4. Diablo II (2000)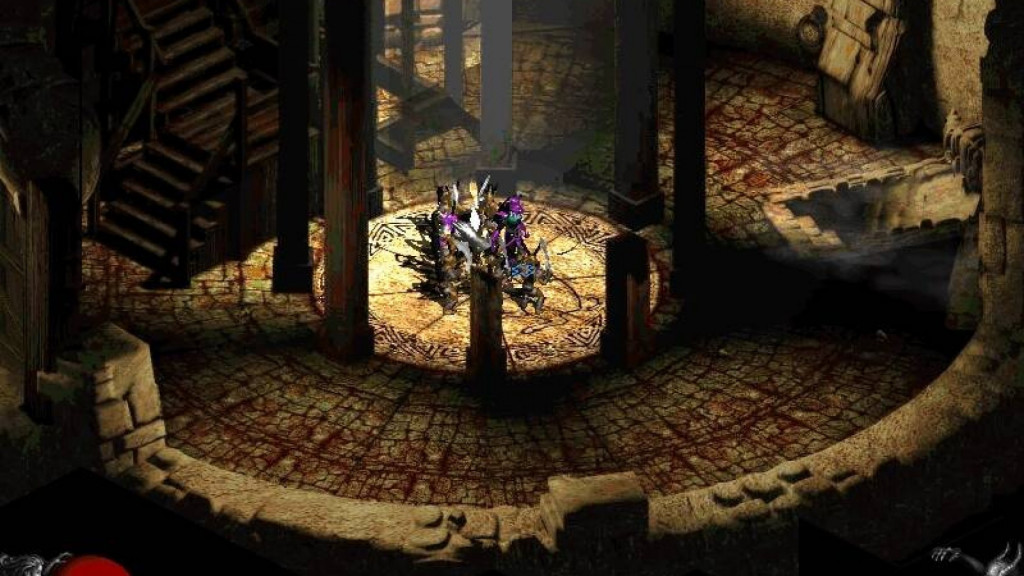 Wifi? Let's be real here. When this game came out, wifi was as much of a problem as climate change! Nothing like wifi could come in between the games we played back in the day, such was the immersion value. That being said, let's get into some old school RPG. 'Diablo II' is considered one of the best hack and slash action role playing games of all time and it has influenced a lot of modern games such as 'Dragon Age'. Developed and published by Blizzard as sequel to the first 'Diablo' in the year 2000, it has managed to win the hearts of gamers worldwide due to its in-depth role playing mechanics and gripping storyline. It takes everything that made the original great and improves upon it further in order to provide an extremely polished experience for the fans of the series.
The game was extremely well received by fans and critics and has cemented its place in video gaming history. It was ranked 8th in Game Informer's List of "Top 100 RPGs of all Time" and 21st on Time's list of "The 50 Best Video Games of all Time". An expansion pack called 'Diablo II: Lord of Destruction' was released in the year 2001 that added a new campaign and several new mechanics into the existing lot.
So now that we have established some premise about the game, let's talk a bit about the gameplay. There are several classes for you to choose from at the beginning of the campaign, each having their own perks and identities. These are broadly distinguished by their looks, culture, gameplay style and themes. Each playthrough allows you to pick five different characters, each from a different class adding to the variety in options. This is one of the main reasons that the title is so beloved among fans of the genre and is still played so long after its release. The maps are littered with easter eggs, secrets and references to other pop cultures and rewards its players heavily for exploration. Though a more modern sequel is available presently, we highly recommend that you try this one out before the more recent release. It has aged surprisingly well for its time and the dialogues and interactions still feels fresh, even after 19 years of its existence.
3. Deus Ex: Human Revolution (2011)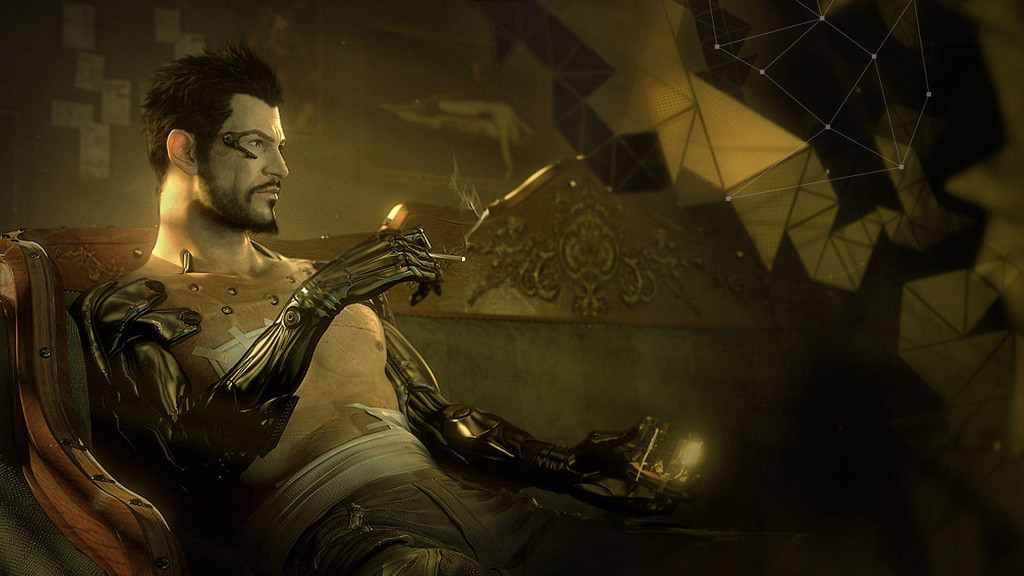 'Deus Ex: Human Revolution' is the third main instalment in the 'Deus Ex' series, a string of action role playing video games developed by Eidos Montreal and published by Square Enix for Microsoft Windows PC, macOS, PlayStation, Xbox and Wii U systems. It was released in the year 2011 to massive critical acclaim despite having a few bugs and glitches. A director's cut version was later released that revamped the gameplay and also removed the many bugs, resulting in a smoother gameplay. When I played the game back in 2012 on my graphically challenged PC, I was surprised to see the director's cut perform so much better than the original release version, so much so that it increased my FPS by a steady 5 frames per second. So make sure that you pick up the director's cut edition of the game if you are planning to give this one a shot.
At its core, the game plays like the previous 'Deus Ex' titles but feels more organic due to the in-depth customization options available to you. At all times, it feels like you have a number of different pathways available to you and it's entirely up to you which route you take. In addition to the in-depth customization option, the atmosphere and the quests build up to an epic storyline that tells of the tragedies of human struggle with technology and its subsequent failure even with the best of interests at heart. You will be able to witness a city that is divided on social, political, economic, technological and philosophical fronts, giving rise to an extremely tense situation and a lower class ravaged by poverty.
The depiction of the lower city of 'Hengsha', which is actually a wordplay on the real life city of Shanghai, is a brilliant portrayal of mass human population in a concentrated region. We highly recommend this one if you are looking for a sci-fi action shooter to play without a wifi connection, mainly due to its numerous customization options and a gripping, original storyline.
Read More: Best Flash Games
2. Nier: Automata (2017)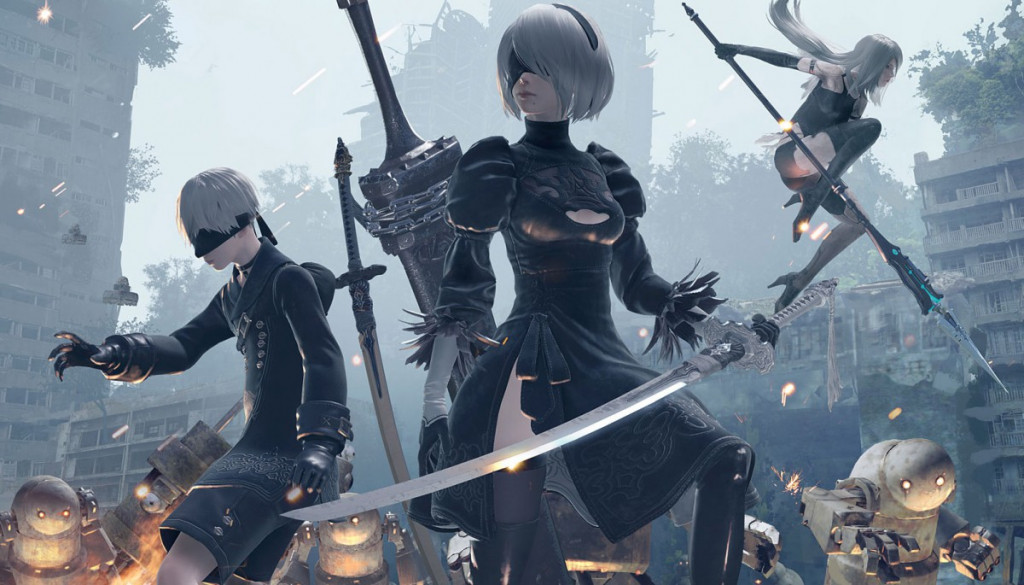 'Nier: Automata' is a visually stunning action hack and slash role playing game developed by PlatinumGames and published by Square Enix in the year 2017. It is a direct sequel to the 2010 video game 'NieR', which is in itself a spin-off sequel to the popular 'Drakengard' series. It follows the familiar multi genre gameplay format of the original 'NieR' and strives to improve the combat and role playing mechanics. Upon release, the game was widely praised by critics for its in-depth narrative and thematic depiction of a post apocalyptic universe.
As stated earlier, the visuals are simply stunning and have been the main reason of focus, at least for me. The story line accents this beautifully and places the player in harrowing situations from early on, giving a taste of things to come. And just when you think you have begun to understand the gameplay, this is when it bombards you with a thousand new mechanics that you need to keep up with. Add to this thrilling boss mechanics which are extremely unique and challenge players down to their core and you have one of the best action hack and slash experiences on modern consoles. We cannot recommend this enough to fans of the hack and slash genre and you should definitely check it out if you are looking for an immersive experience without a wifi connection.
Read More: Best VR Racing Games
1. Grand Theft Auto: San Andreas (2004)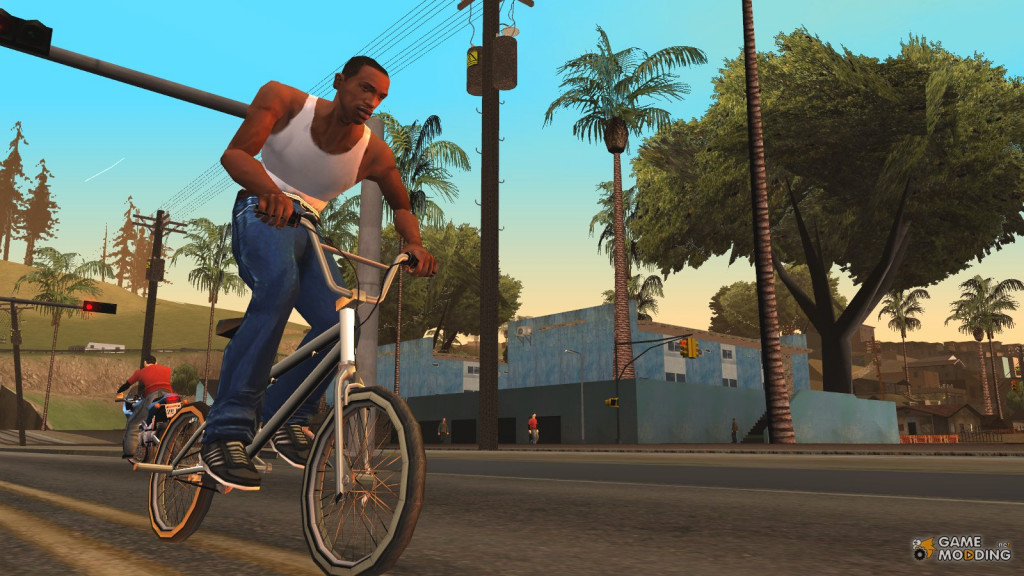 'Grand Theft Auto: San Andreas' is an open world action adventure video game developed by Rockstar North and published by Rockstar Games in the year 2004. Considered one of the best video games ever made, it places you in the footsteps of CJ in the fictional country of San Andreas, which is modeled after real life California and Nevada during the riots of the 80s. Though the events that take place in CJ's life have no direct reference to the real life events that took place, one is able to witness the ravages of drug abuse and political uprising during that time. CJ returns after years of exile to a home that has been devastated by gang wars. Now he must slowly build his reputation among his homies and figure out what exactly happened to their home turf. Once the opening cut-scene leaves you lying on the ground after you are thrown out of a cop car, you are free to explore the city as you please.
Whether you want to complete missions or take a bike ride across the gleaming lights of Vinewood is entirely up to you and that's the beauty of the game. It also indulges you in several interesting activities. Go bar hopping and shoot some pool with your girlfriend, rob a bank, pimp out rides, skydive, ride a motorboat, go swimming with the fishes — no matter what you do, the opportunities are endless. There is nothing limiting you other than your own imagination, and for once, definitely not your wifi connection. This title is the result of hard work, passion and dedication blending seamlessly to create one of the best experiences for gamers, for years to come.
Read More: Best IO Games