Directed by Oliver Stone and co-written by John Logan and Stone, 'Any Given Sunday' is a sports drama which takes a behind-the-scenes look at the struggles of The Miami Sharks who try to make it to the Associated Football Franchises of America playoffs. The film features several high profile actors, like Al Pacino, Cameron Diaz, Dennis Quaid, Jamie Foxx, James Woods, LL Cool J, Ann-Margret, Lauren Holly, Matthew Modine, and John C. McGinley.
Based on Pat Toomay's book of the same name, the film provides an intrinsic look at the functionality of football teams which one does not usually get to know. It was released on December 22, 1999, and received highly positive reviews from critics. It was not just critically well received, but was also a commercial success, grossing over $100.2 million against a budget of $55 million.
For this article, I have taken into account films that have narratives similar to this Oliver Stone flick. These are sports dramas that use the game of American football as a central narrative point to explore larger themes and issues. So, without further ado, here is the list of best movies similar to 'Any Given Sunday' that are our recommendations. You can watch several of these movies like 'Any Given Sunday' on Netflix, Hulu or Amazon Prime.
10. Gridiron Gang (2006)
A sports drama film, 'Gridiron Gang' stars Dwayne Johnson as Sean Porter, a counsellor at a youth detention centre, who uses the spirit and game of American football to help make the young boys a cohesive unit and teach them the spirit of compassion, friendship and teamwork. Though the film is not a very well written and directed sports drama, Dwayne Johnson's performance as the compassionate leader helps it sail through. 'Gridiron Gang' released on September 15, 2006, and grossed $41 million against a budget of $30 million.
9. All the Right Moves (1983)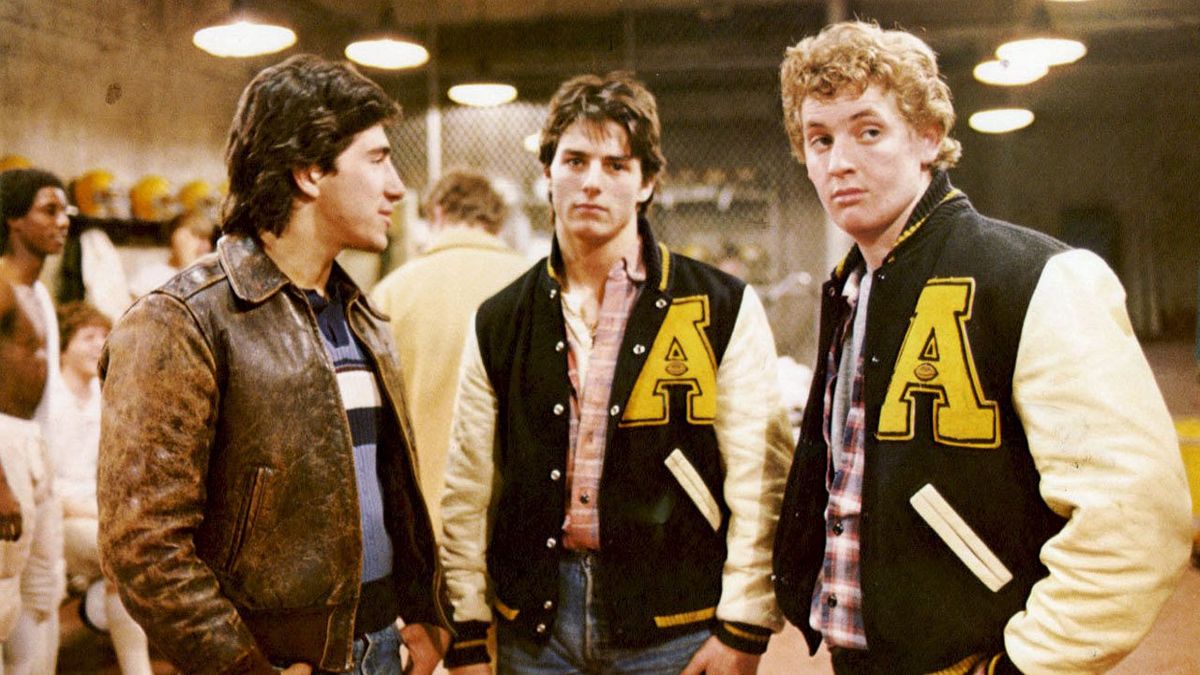 Featuring a young Tom Cruise, 'All the Right Movies' tells the story of Stefan Djordjevic, a high school football player who is desperate to earn a scholarship. The film follows his efforts to fulfill his dream while he forms a rivalry with his headstrong coach Burt Nickerson in a dying Pennsylvania steel town. Directed by Michael Chapman and written by Michael Kane, the film, though not up to the mark in the departments of direction and screenplay, is an enjoyable watch due to the chemistry and the performances of Tom Cruise and Craig T. Nelson. This was one of the first projects in Tom Cruise's then-unknown blockbuster filmography where the actor showcased the early signs of brilliance.
8. The Express: The Ernie Davis Story (2008)
Directed by Gary Fleder and written by Charles Leavitt, 'The Express: The Ernie Davis Story' chronicles the story of Ernie Davis, a football player of Syracuse University, and how he became the first African American to win the Heisman Trophy. A box office bomb, the film was nevertheless met with positive reviews, with most praise being directed towards the themes of civil right, racism, discrimination and civil rights. While the narrative is built on clichéd structures, the film clouds the technical problems with its inspirational tone.
7. Invincible (2006)
A sports drama, 'Invincible' tells the story of Vince Papale, a 30-year-old bartender from South Philadelphia who overcame all hardships, challenges and odds to play for the NFL's Philadelphia Eagles in 1976. Directed by Ericson Core and written by Brad Gann, 'Invincible' is quite an inspiring story, which can be credited to the narrative moulded from fact to fiction by Gunn. Though the film received some criticism for changing certain events, 'Invincible' stands as a commendable work of art.
6. Big Fan (2009)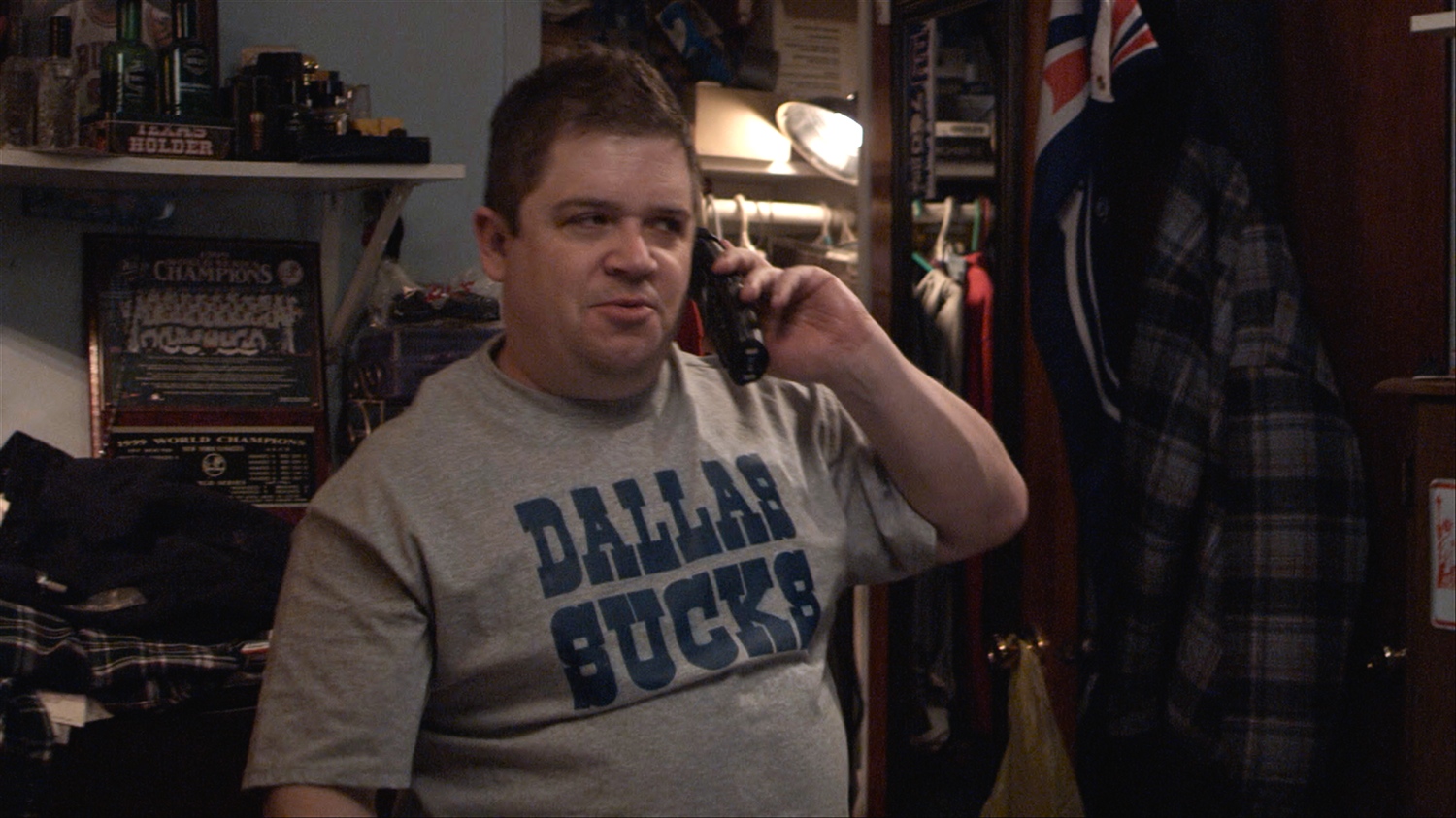 A comedy-drama, 'Big Fan' tells the story of Paul Aufiero, a hard-core New York Giants fan who struggles to deal with his own fixation and fandom when he is beaten up by his favourite player. Written and directed by Robert D. Siegel, 'Big Fan' premiered at the Sundance Film Festival and was appreciated for its screenplay and direction. The narrative humorously explores fan culture and the disappointment that comes along with it. Though the film did not score big at the box office, due to the limited release, 'Big Fan' has seen a rise in viewership due to positive reviews and has a rating of 86% on Rotten Tomatoes.
5. The Longest Yard (1974)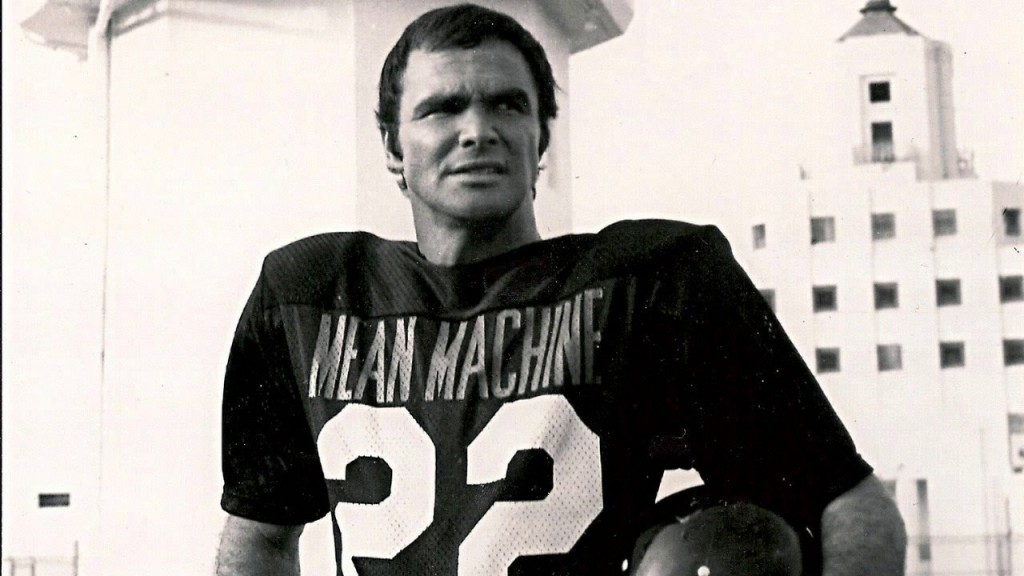 Directed by Robert Aldrich and written by Tracy Keenan Wynn, 'The Longest Yard' stars Burt Reynolds as former NFL player Paul "Wrecking" Crewe and follows his endeavour as he recruits a group of prisoners to play football against their guards. It is a comedy drama that has a highly entertaining tone. The film has a rating of 81% on Rotten Tomatoes, and the commercial success has spawned three remakes, titled 'Mean Machine' (2001), 'The Longest Yard '2005) and the Egyptian film, 'Captain Masr' (2015).
Read More: Movies Like The Talented Mr. Ripley
4. Remember the Titans (2000)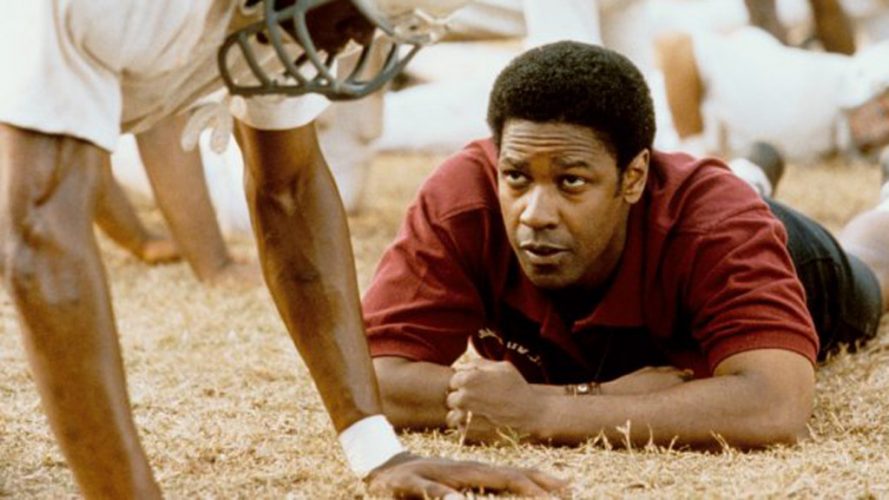 Directed by Boaz Yakin and written by Gregory Allen Howard, 'Remember the Titans' is a biographical sports drama, based on the life of Coach Herman Boone, who brought the T. C. Williams High School football team as a unit to fend off all obstacles of the racial and ethnic barriers to win the annual football tournament. The film lacks the archetypal "sporty" energy but is powered by the fiery performance of Denzel Washington who is all fired up as the dominant coach. With the directorial efforts of Yakin and the performances of Washington, 'Remember the Titans' has gone on to be regarded as one of the best American football movies ever made.
Read More: Movies Like The Green Mile
3. Rudy (1993)
A biographical sports film, 'Ruby' is the account of the titular Ruby, essayed by Sean Astin, who has dreams of playing college football but is always discouraged by everyone for being "too small" to play. The film follows his journey of breaking all odds and overcoming all criticism to fulfill his dream of playing for Notre Dame. Directed by David Anspaugh and written by Angelo Pizzo, the biographical sports film is able to sustain its narrative of being an inspirational story. Among its many praises, Roger Ebert of the Chicago Sun-Times captured the essence of the film, writing that it "has a freshness and an earnestness that gets us involved, and by the end of the film we accept Rudy's dream as more than simply sports sentiment. It's a small but powerful illustration of the human spirit."
Read More: Movies Like Creed
2. Friday Night Lights (2004)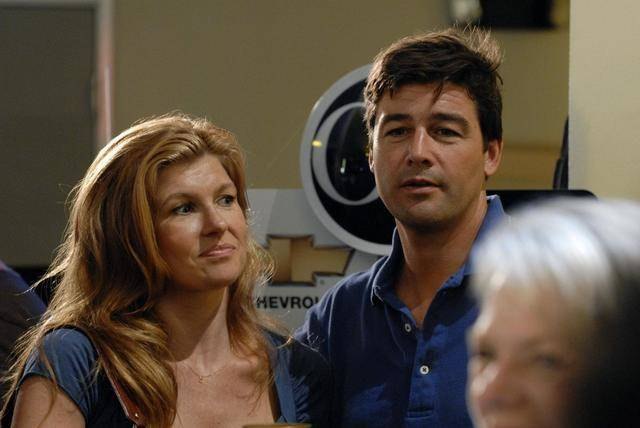 Adapted from H. G. Bissinger's non-fiction book 'Friday Night Lights: A Town, a Team, and a Dream', published in 1990, the sports drama film follows Billy Bob Thornton as Coach Gary Gaines and the players of the high school football team in the Texas city of Odessa. Directed by Peter Berg and written by David Aaron Cohen, the film is invigorating. It is aware of the game of football, which makes the experience so real and engaging. In addition, 'Friday Night Lights' also functions as a coming of age film. The movie received positive reviews and has a rating of 81% on Rotten Tomatoes. The film was also nominated in the sports film category of American Film Institute's "AFI's 10 Top 10" in 2008.
Read More: Movies Like The Boondock Saints
1. Brian's Song (1971)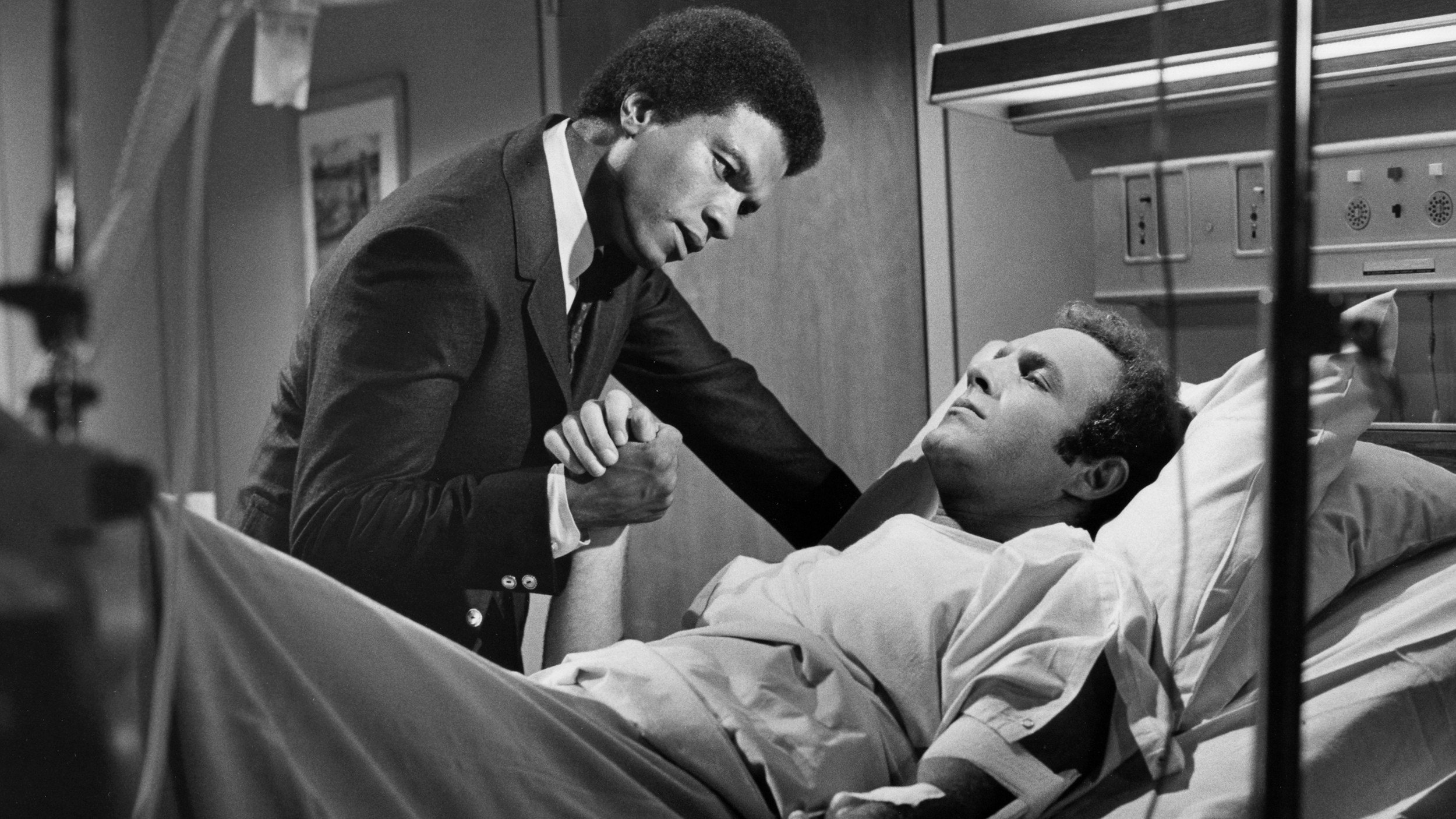 An adaptation of Gale Sayers and Al Silverman's 'I Am Third', 'Brian's Song' is a biographical sports drama about the relationship between teammates Brian Piccolo and Gale Sayers, and the events after Piccolo discovers that he is dying. Directed by Buzz Kulik and written by William Blinn, the film features memorable performances from James Caan and Billy Dee Williams, who manage to re-create the chemistry between Brian Piccolo and Gale Sayers. The film received immense critical appreciation with some even citing it as the "greatest television film ever made". 'Brain's Song' holds a rating of 92% on Rotten Tomatoes and won nominations at various award ceremonies such as the Emmy Awards, the Golden Globe Awards and the Eddie Awards, to name a few.
Read More: Movies Like Wild Wild West