Directed by Bobby Farrelly, 'Champions' is a sports comedy film that follows the story of a basketball coach, Marcus, who is on the path to coaching in the NBA. However, after getting in a fender bender, Marcus ends up having to coach a team of players with intellectual disabilities. After a rocky start, Marcus starts to bond with his players, and soon the team finds themselves on the way to competing in Special Olympics. Additionally, if Marcus manages to get them qualified for the tournament, it might just be the thing that finally gets him a spot in the NBA.
With a compelling performance by Woody Harrelson in the lead, 'Champions' is a pleasantly heartwarming and funny story of team-building with well-written characters and narrative. If you're looking for similar movies with team-building at their centers, you might like some of the following movies. You can find most of these movies similar to 'Champions' on Netflix, Amazon Prime, and Hulu.
8. Remember the Titans (2000)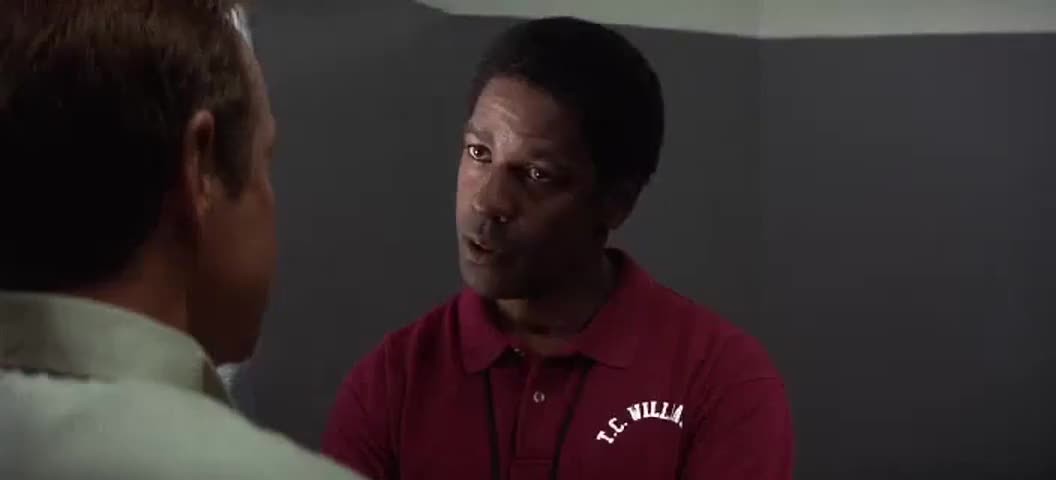 'Remember The Titans' is one of the most memorable sports movies of all time. Directed by Boaz Yakin, this movie starring Denzel Washington, tells a moving story and tackles the issue of racism through the lens of high school football. With great characters and an overarching theme surrounding the importance of harmony and collaboration, this movie's storyline is rooted in reality. If you're looking for something that has an enhanced focus on team building and relationships between characters — set to the backdrop of competitive sports — than the one found in 'Champions', then this movie is for you.
7. Take The Lead (2006)
'Take The Lead' is a dance drama directed by Liz Friedlander and starring Antonio Banderas as a renowned dance instructor named Pierre Dulaine, who accepts a teaching job at a public high school. Though Pierre is, at first, met with indifferent and difficult students, eventually, he manages to guide them and earn their trust and respect. Like 'Champions,' the plot of this dance drama also revolves around similar concepts of team building with an outsider coach/instructor at the center. Both 'Champions' and 'Take The Lead' are fun, feel-good movies with interesting and appealing plots.
6. Miracle (2004)
'Miracle' is a sports movie directed by Gavin O'Connor that stars Kurt Russell, Patrick O'Brien Demsey, and Patricia Clarkson, among others. The movie is based on the real-life story of the US Men's Ice Hockey Team as they competed against the Soviet Professionals and secured their historic victory. With Herb Brooks, a former Winter Olympics gold medalist, as its protagonist, the story revolves around a team of brash, young college students as they learn how to become a team. Set during the time of the Cold War, this movie focuses on patriotism and showcases themes of unity and brotherhood. Like 'Champions,' this sports drama movie also tells the story of the underdogs.
5. The Longest Yard (2005)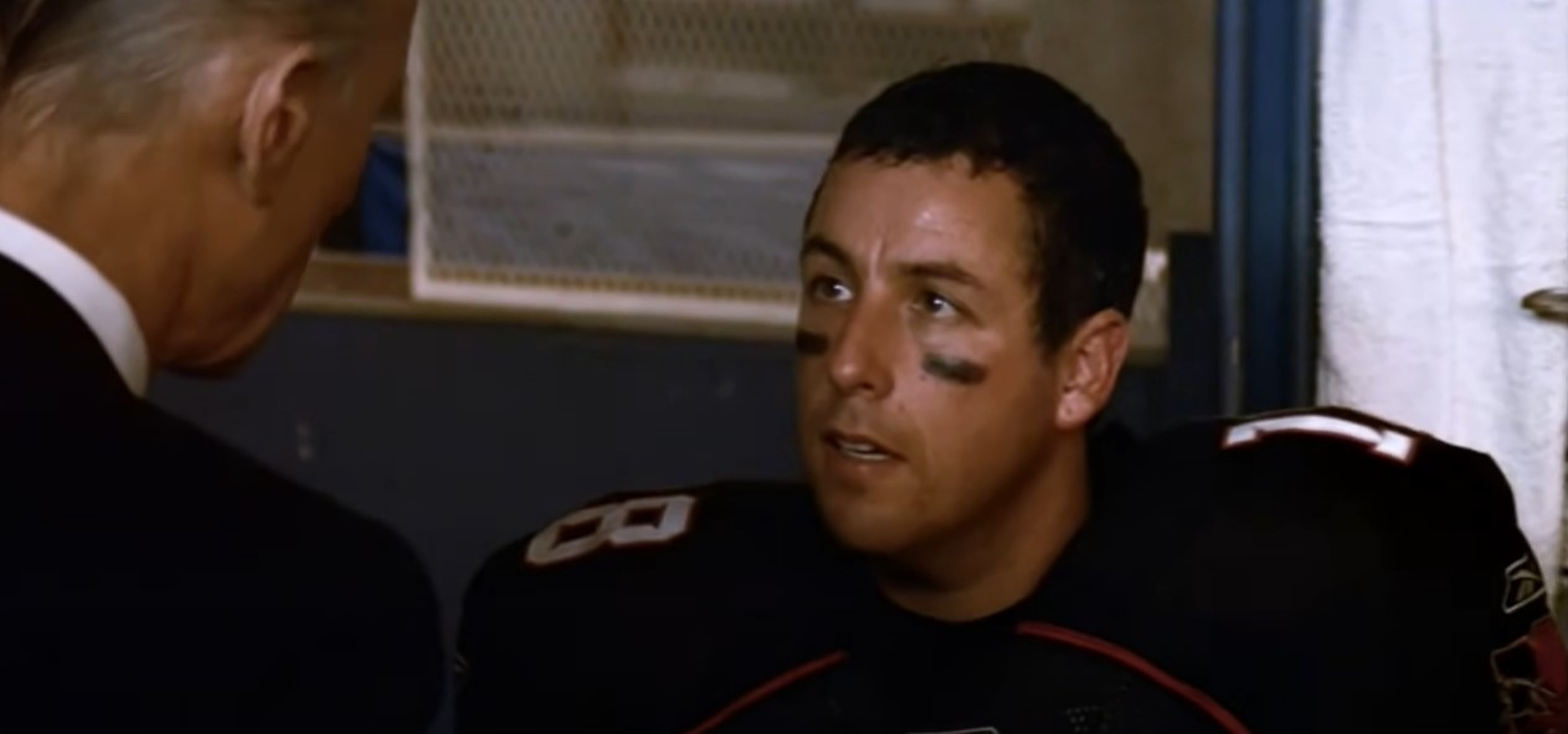 Starring Adam Sandler, Chris Rock, and Burt Reynolds, 'The Longest Yard' directed by Peter Segal. is a remake of a 1974 film of the same name. Paul Crewe, an ex-NFL star, ends up in jail after getting in a car chase and subsequent crash with the police. There, he's coerced by the prison warden Rudolph Hazen to coach a football team of inmates in a game of football against the prison guards.
However, the warden wants the game to be rigged in favor of the guards. This comedy movie revolves around a group of inmates as they face off against the prison guards and ultimately bond as a team. If you liked the trope of a "rag-tag bunch" from 'Champions' and are looking for a similar movie with sports at its center, you should give 'The Longest Yard' a try.
4. Wildcats (1986)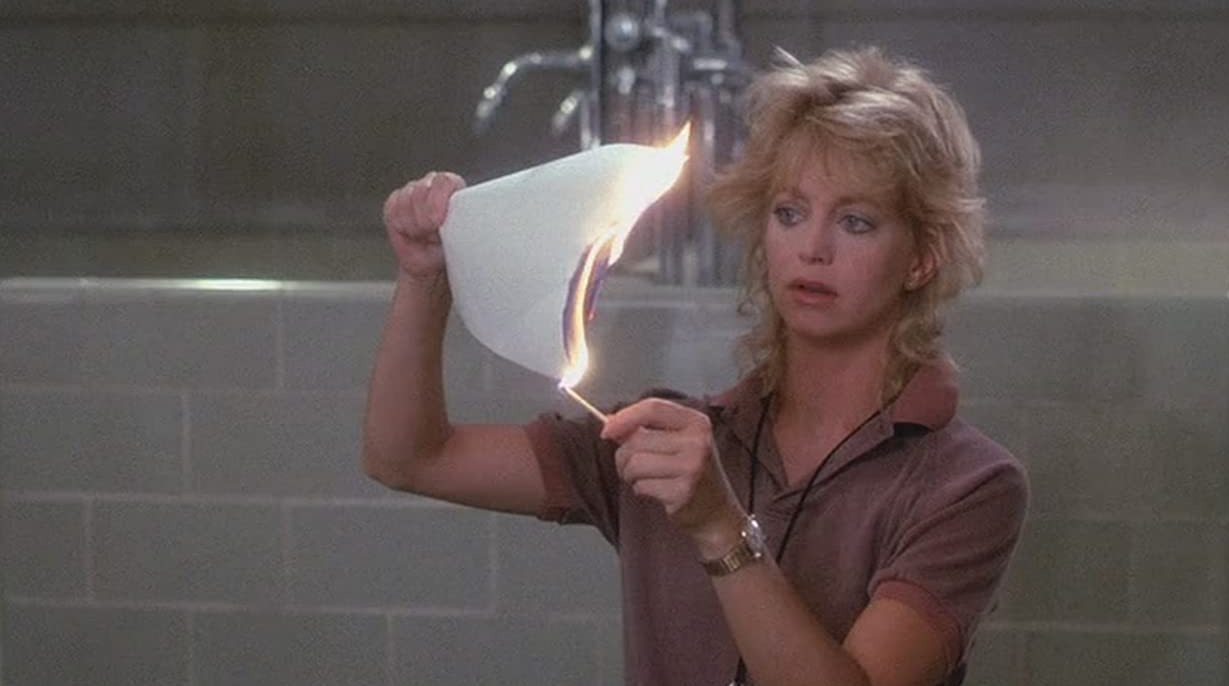 The debut film for 'Champions' star Woody Harrelson, 'Wildcats' is a comedy sports movie directed by Michael Ritchie. The movie follows the story of Molly McGrath, played by Goldie Hawn, who aspires to be a football coach like her dying father used to be. An opportunity finally presents itself to her when she gets the chance to coach an inner-city high school men's football team.
Molly has to now find a way to be taken seriously as a woman in a male-dominated industry while also fighting for custody of her kids against her ex-husband. This movie talks about societal issues and still maintains its comedic genre similar to 'Champions.' In addition to both movies having Woody Harrelson in them, the two also share similar themes and concepts and keep the viewers engaged.
3. Chak De! India (2007)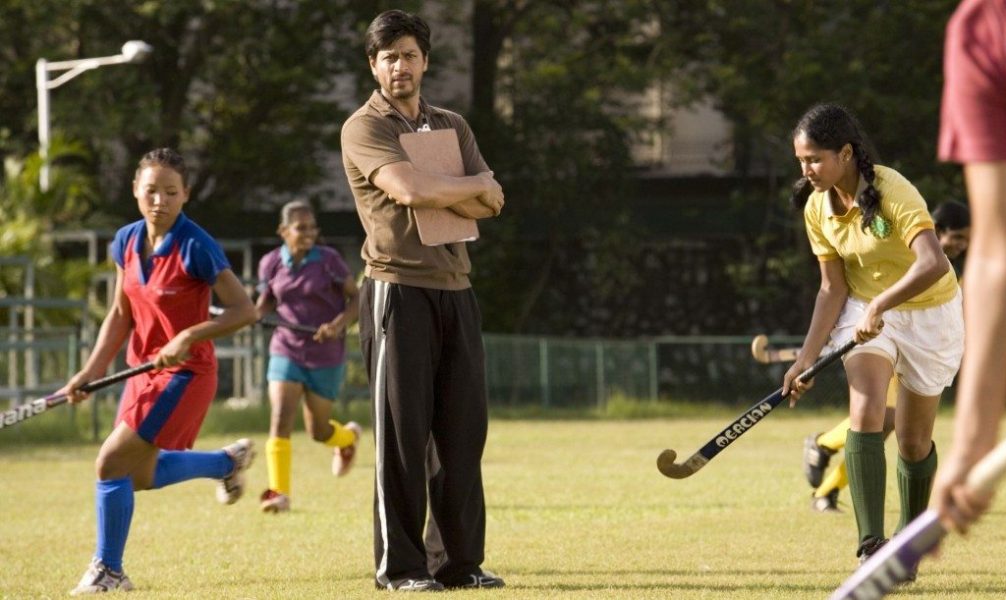 After being blamed for India's loss at the World Hockey Cup against Pakistan, the captain of the Men's Indian Hockey Team, Kabir Khan, is fired. Years later, he gets a chance at redemption in the public eye by coaching India's Women's Hockey Team. Now Kabir has to make a team out of a group of young girls from different parts of India and lead them to victory. 'Chak De! India' is a Bollywood movie directed by Shimit Amin, with Shah Rukh Khan starring as its protagonist. Similar to 'Champions,' 'Chak De! India' also revolves around a team of people with something to prove as they compete in a sports tournament. If you were a fan of the team dynamics in 'Champions' and the mentor/mentee aspect of it, you should definitely give 'Chak De! India' a try.
2. Swimming With Men (2018)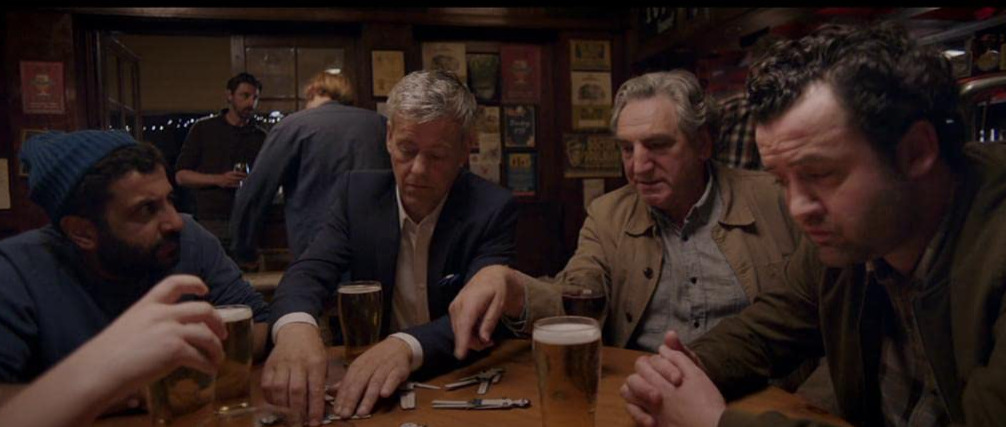 'Swimming With Men' is a comedy-drama about a group of men who are part of a local synchronized swimming team. In this amateur swim team, Eric Scott (played by Rob Brydon) finds a place for himself following his recent divorce. This British sports movie is directed by Oliver Parker and tells an emotionally moving story of a group of middle-aged men who discover a new perspective on life through each other's company. Like 'Champions,' this movie also uses sports as a way for the characters to bond as they try and compete in a renowned tournament together. 'Swimming With Men' will pull at your heartstrings and present you with lovable characters in the same vein as 'Champions' does.
1. The Winning Season (2009)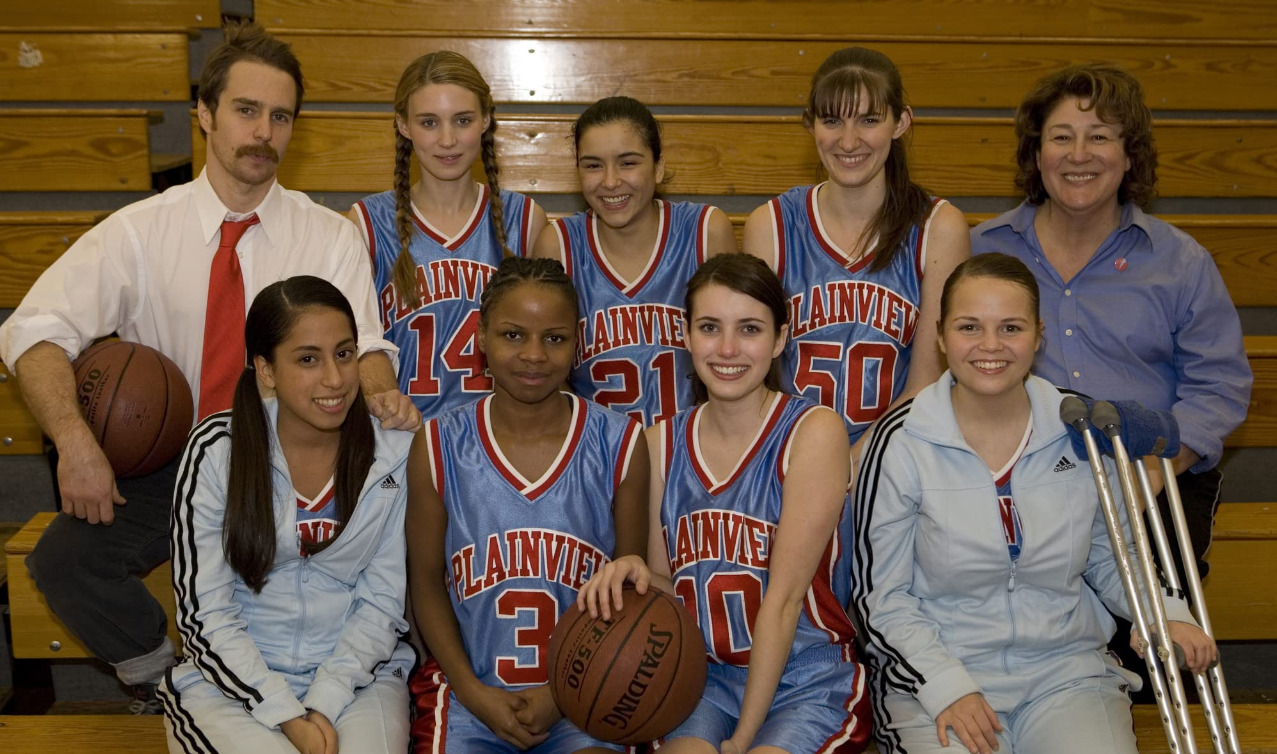 'The Winning Season' is a sports comedy directed and written by James C. Strouse. It stars Sam Rockwell and Emma Roberts. The plot follows Bill Greaves, a deadbeat dad with a strained relationship with his daughter, as he is offered a position as the basketball coach for a girls' varsity team. Like Marcus from 'Champions,' Bill is also initially reluctant to teach his team, but eventually, he sees the potential in them and helps them improve. The girls from this movie, Abbie, Wendy, Lisa, and others, also help Coach Bill patch his relationship with his teenage daughter. The character dynamics in this movie are similar to the ones found in 'Champions,' and the protagonist, Bill, also bears a lot of resemblance to Marcus from 'Champions.'
Read More: 8 Movies Like Chang Can Dunk You Must See