'Elf' is a Christmas fantasy comedy that follows the adventures of a human named Buddy, who has been living in the North Pole among Santa's elves since his childhood. How did he get there? Well, 30 years ago, on Christmas eve, little buddy crawls into Santa's sack while living in an orphanage, and gets himself moved to the North Pole. As he reaches adolescence, he is not able to shake off the feeling that he doesn't belong in the Elf family. Therefore, he embarks on a mission to find his real family in the busy city of New York.
Directed by Jon Favreau, the 2003 movie stars Will Ferrell in the lead, along with James Caan, Zooey Deschanel, Mary Steenburgen, Daniel Tay, Bob Newhart, and Ed Asner. Elf released on November 7, 2003, achieving massive commercial and critical success. It is often rated as one of the greatest Christmas movies and has received heaps of praises for its pace, Christmas spirit, humor, and of course, Will Ferrell's outstanding performance.
Whether or not you celebrate Christmas, you cannot stay unaffected by the festive vibes all around. And what is better than spending your Christmas holidays, curled up on your bed under a blanket or sitting on the couch with your family, watching a Christmas flick? Well, you can't watch re-runs of 'Elf' all the time, come on. Therefore, we have curated a list of movies (in no particular order) to watch if you love 'Elf.' You can also stream some of them on Hulu, Netflix, or Amazon Prime.
7. Dr. Seuss' How the Grinch Stole Christmas (2000)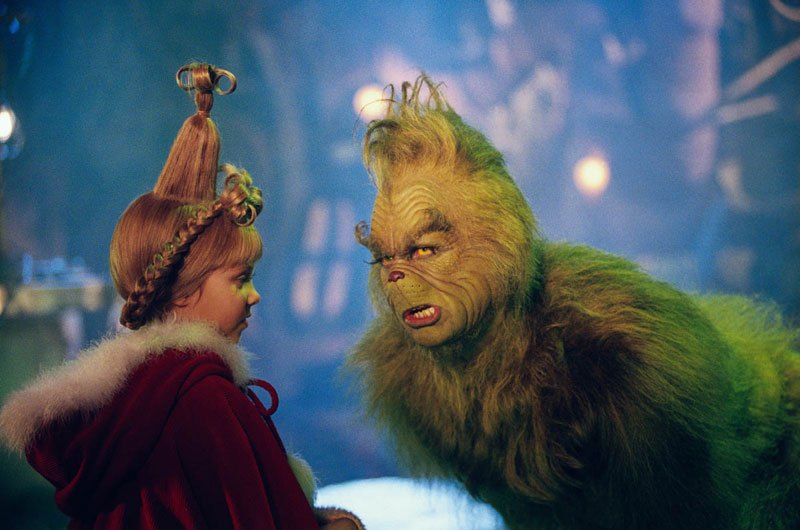 Almost everyone who has watched the 1996 cartoon version, still holds it dear to their hearts. 'Dr. Seuss' How the Grinch Stole Christmas' also known as 'How the Grinch Stole Christmas,' is a movie about a rejected and dejected munchkin-esque 'Who,' Grinch (Jim Carrey), who lives on the outskirts of a magical town named Whoville. He hates the Christmas spirit and is, therefore, on a mission to ruin the festival of Christmas for all the lively 'Whos,' who reside in the town.
The Christmas comedy-drama is pleasant enough for the very young, avant-garde enough for teens, and possesses the modern sensibilities suitable for the adults. Just like 'Elf's Buddy, Grinch is an incredibly vulnerable outsider, but only smarter and bitter. Based on Dr. Seuss' book of the same name, the movie is directed by Ron Howard. It stars Jim Carrey and his crazy energy in the lead, with Jeffrey Tambor, Christine Baranski, Bill Irwin, Molly Shannon, and Taylor Momsen in supporting roles.
6. Home Alone (1990)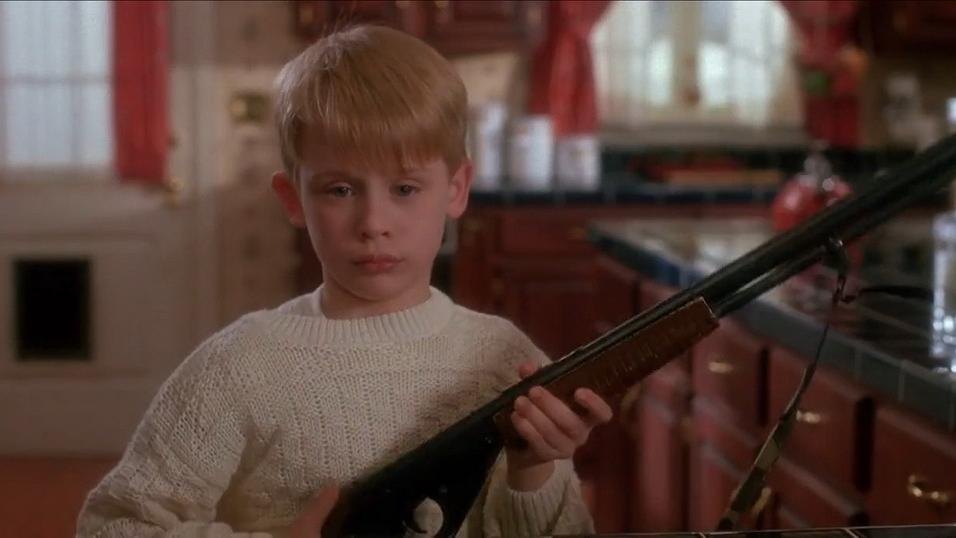 After a fight with his brother Buzz, an eight-year-old Kevin McCallister gets sent to the attic as a punishment for creating a ruckus. An angry Kevin wishes his family would disappear and dozes off. Confusion in the morning results in Kevin being left behind as the family flies to Paris for Christmas. He wakes up to find himself alone in the whole house only to realize two burglars are trying to break into his place.
Macaulay Culkin received a Golden Globe Award for Best Actor – Musical or Comedy for his role as Kevin. 'Home Alone' was further nominated for two Academy Awards. Apart from Culkin, the movie also features Joe Pesci, Daniel Stern, John Heard, and Catherine O'Hara in pivotal roles. Just like 'Elf,' this Chris Columbus directorial is filled with quirky and funny elements, that make it a great Christmas watch.
5. Big (1988)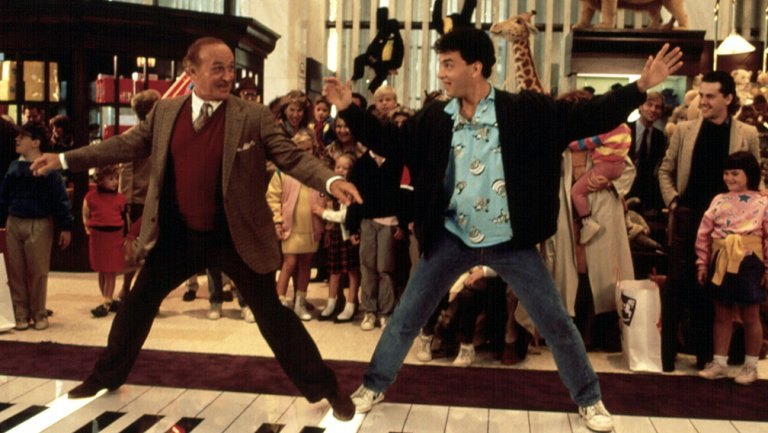 The Penny Marshall directorial is about a young boy Josh, who wishes to be a big boy. His wish is granted in a mysterious carnival, and he becomes an adult overnight. Along with his friend Billy, big Josh tries to find the antique arcade fortune teller machine, that is responsible for his situation.
With Tom Hanks in the lead, 'Big' also stars Elizabeth Perkins, David Moscow, John Heard, and Robert Loggia. Upon its release, the fantasy comedy garnered huge commercial success, grossing $151 million against the budget of $18 million. 'Big' has also been lauded by critics, who praised Tom Hanks for showcasing his incredible acting prowess as the child-like, adorable and innocent Josh. Tom went on to receive an Academy Award nomination for Best Actor. If you love Buddy from 'Elf,' you can't help but notice the striking resemblance to Josh's personality.
4. The Santa Clause (1994)
"But Santa Claus isn't real, right?" What! You know nothing, Jon Snow.
A young and naïve Charlie Calvin (Eric Lloyd) is skeptical about Santa Claus' existence and his parents' divorce, only adds to his misery. It turns out, Santa Claus is real (Told you!), but he is killed while trying to climb down the chimney of the Calvins. Charlie's dad Scott Calvin is bewildered at sight but decides to take up Santa's duty for the sake of little Charlie.
The father-son duo embarks on an adventure of a lifetime, with a wise-cracking elf Bernard from the North Pole, in tow. 'The Santa Clause' is a light, good old-fashioned fantasy comedy, just like 'Elf.' It marks the big-screen debut of Tim Allen and also stars Eric Lloyd, Tim Allen, Judge Reinhold, Wendy Crewson in supporting roles.
3. Bad Santa (2003)
'Bad Santa' is a dark comedy with a Christmas theme. The movie revolves around Willie and Marcus, who have a tradition to rob shopping malls every Christmas night. Willie dresses up as Santa Claus while Marcus dons the elf's costume. However, this year, their plan doesn't take off when they meet and befriend an 8-yr-old Willie.
Directed by Terry Zwigoff, 'Bad Santa' stars Billy Bob Thornton as Willie and Tony Cox as Marcus. Upon its release, 'Bad Santa' was a huge commercial success, although it received mixed reviews from critics. The critical consensus read: "Although Bad Santa is not suitable for all audiences, it certainly is funny." The film is often compared with 'Elf' for being a fast-paced comedy with effortless performances from the lead.
2. Fred Claus (2007)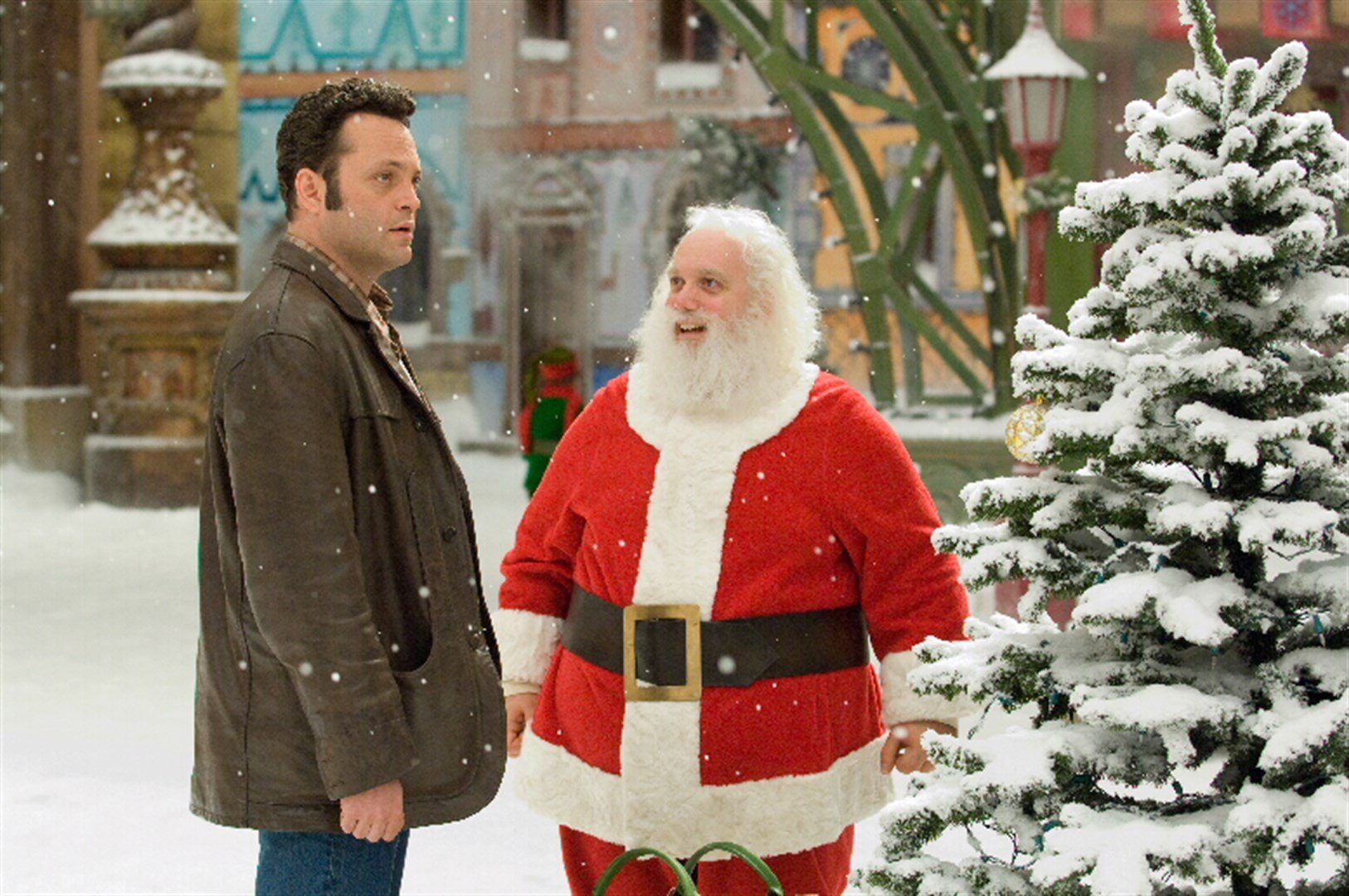 'Fred Claus' is a Christmas comedy adventure movie helmed by David Dobkin. Brothers Fred and Nick (Santa Claus) are not close, like not at all. Fred has resentment towards Nick as he feels his Mom and Dad favor Nick over him. After making some bad choices, Fred lands in jail. Nick agrees to bail him if and only if Fred agrees to accompany him to the North Pole and make toys for Christmas.
It is loosely based on the Donald Henkel's poem: "A legend of Santa and his brother Fred." The ensemble cast includes Vince Vaughn and Paul Giamatti in the lead, with Miranda Richardson, John Michael Higgins, Elizabeth Banks, Rachel Weisz, Kathy Bates, and Kevin Spacey in supporting roles. The movie is vibrant, funny and depicts the relationship struggle between two brothers in the most sublime way, just like in 'Elf,' how Buddy tries to win over his birth father.
1. The Christmas Chronicles (2018)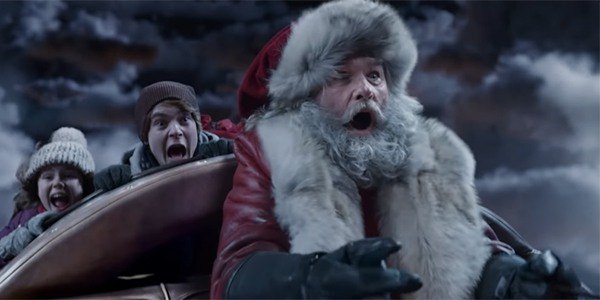 'The Christmas Chronicles' follows siblings Kate and Teddy Pierce, who devise a plan to catch Santa Claus on Christmas Eve. As their plan goes kaput, the kids join hands with Santa and his elves to save the jolly festival before it's too late. The Netflix original is directed by 'The Angry Birds' movie maker Clay Kaytis.
It stars Kurt Russell as Santa Claus and Judah Lewis, Darby Camp, Lamorne Morris, Kimberly Williams-Paisley, and Oliver Hudson in supporting roles. The movie garnered positive reviews for Kurt Russell's performance as the jolly old Santa Claus, but the visual appeal failed to impress the critics. The kids' adventure in this movie is similar to that of Buddy's in 'Elf.'
Read More: Where Was Elf Filmed?